Louis Vuitton is arguably one of the most iconic luxury fashion Houses in the world, and with that notability comes a rich history. Founded in Paris in 1854 by a trunk-maker named Louis Vuitton, the brand began out of a desire to explore the new horizons of a constantly changing world in motion. Overtime new discoveries and techniques were made, which accompanied the ever-evolving world of transportation. Railways, cars, steamers, transatlantic liners, airplanes and more paved the way for the necessities of trunks and other travel gear, which the House continues to be known for to this very day. The brand opened its first store on Rue des Capucines and the rest, as they say, is history.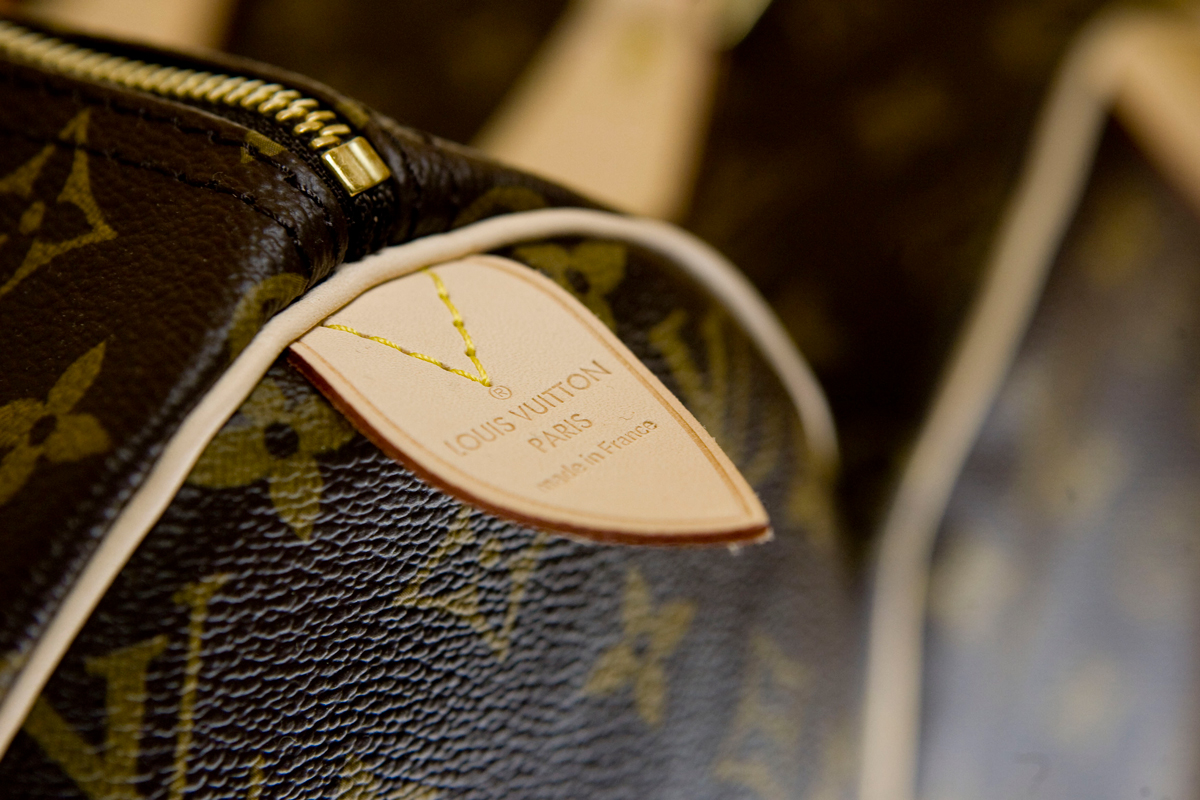 Meanwhile, in 1896 as a tribute to Mr Vuitton himself, Georges Louis Vuitton created the brand's classic Monogram canvas, bearing the initials of his late father. The material was designed to exude elegance and sophistication while remaining durable and functional all the while. Monogram canvas became just that—a distinct choice and a sign of both excellence and exclusivity. Originally designed in leather and canvas, the brand's most iconic shapes (the Steamer, Keepall and Speedy bags) were reimagined in this new material and quickly were adopted by great travelers and adventurers of the time.
Forever a master of innovation, the House of Louis Vuitton was responsible for creating a shape that has become a staple in many handbag lovers closets. In 1932, Gaston-Louis Vuitton, grandson of Louis Vuitton, designed the Noé Bag, a bucket-like shape with a reinforced bottom and a drawstring closure. Though the bucket bag as we know it is a staple in modern times, it was not originally intended to hold one's personal items. Rather, it was designed as a way to transport champagne bottles from place to place without breaking them. Fun and fancy, huh?
It's been said that the Noé could hold 5 bottles of champagne: four with their bases down, and then a fifth inverted in the middle. The largest model still exists to this day and could carry that same load—anyone out there willing to give this a try? While the Noé was born out of a, albeit fancy, necessity, the bag itself was named rather practically. French for Noah, the name Noe was chosen because Noah was famous not only for his Arc, but for his affinity to consume wine. The Noé is still produced today and the brand has added a slew of other variations to the line including both a small and a nano version of the House icon. Shop the Noé via Fashionphile.