Not long ago, we took a closer look at why, exactly, designer handbags cost as much as they do. Materials and labor play a part, of course, but a lot of money goes into convincing consumers that the ultra-pricey pieces have the aura of glamour and luxury that makes sky-high price tags seem appropriate. There's no more direct way to create that image than advertising; brands can perfectly orchestrate a scene around a purse or pair of shoes to give the a product just the right high-end context and then present that image to consumers without the middle-man of a magazine stylist or a department store window dresser. Case in point: Louis Vuitton's new ad campaign with David Bowie and Arizona Muse.
Vogue UK has a behind-the-scenes look at the campaign, entitled L'Invitation Au Voyage, which includes a hot air balloon ride in Venice, a masked ball a la Marie Antoinette and Arizona Muse on the deck of an antique ship, flanked by all the Louis Vuitton trunks anyone could ever want. Every scene is the picture of perfect French opulence, and despite the stylized look of the finished product, none of it was computer-generated - Muse actually clung to the side of a hot air balloon held by costumed attendants on the ground.
When you consider how expensive it is to rent locations like these and procure props like vintage ships (not to mention how high David Bowie's fee must have been, on top of all the other models and extras), perhaps Kanye is wrong. Maybe Louis Vuitton's not overpriced; maybe that's just the cost of doing business. Check out our favorite campaign shots and behind-the-scenes photos below or see the full feature at Vogue UK.
1 / 8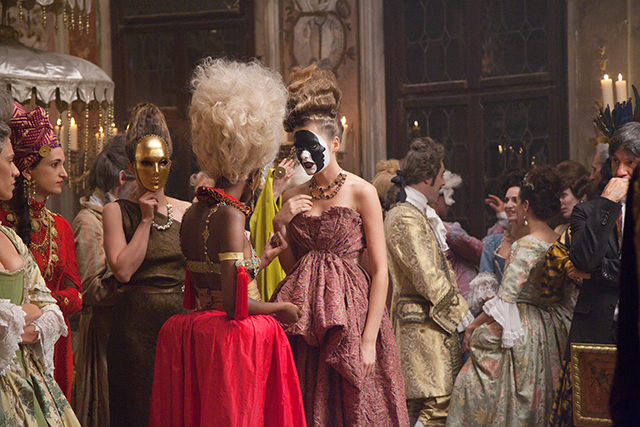 2 / 8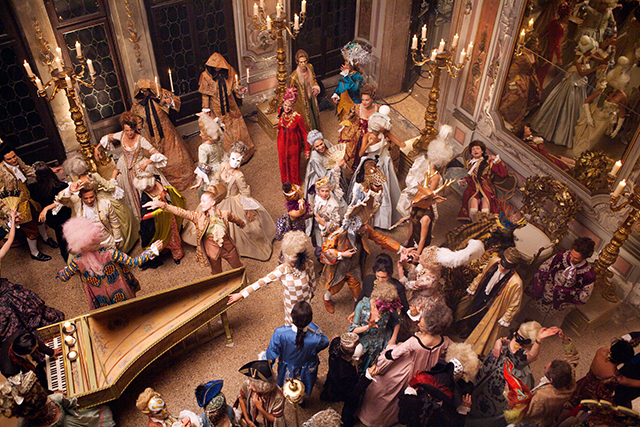 3 / 8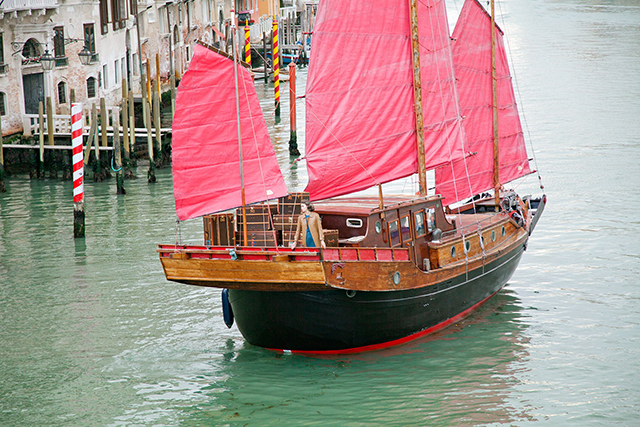 4 / 8
5 / 8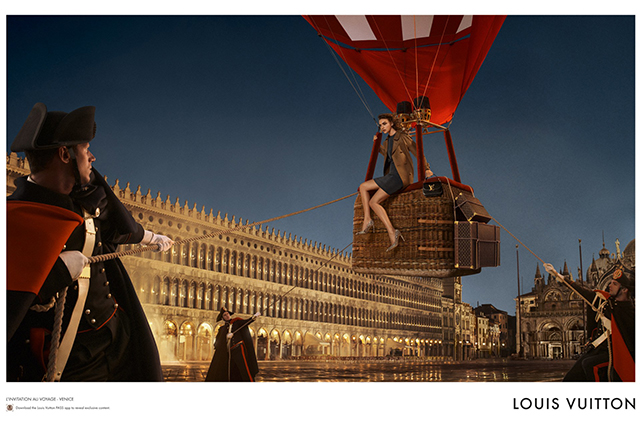 6 / 8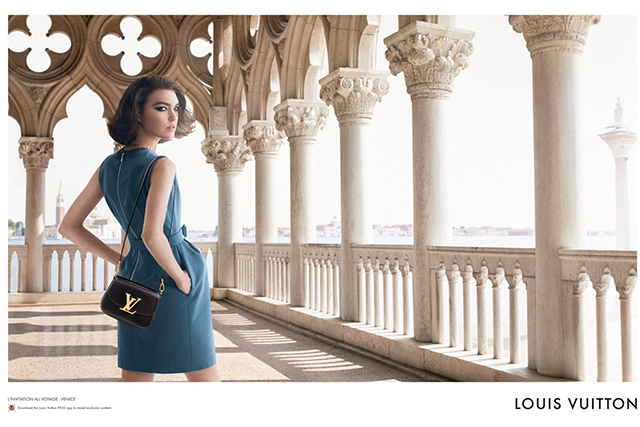 7 / 8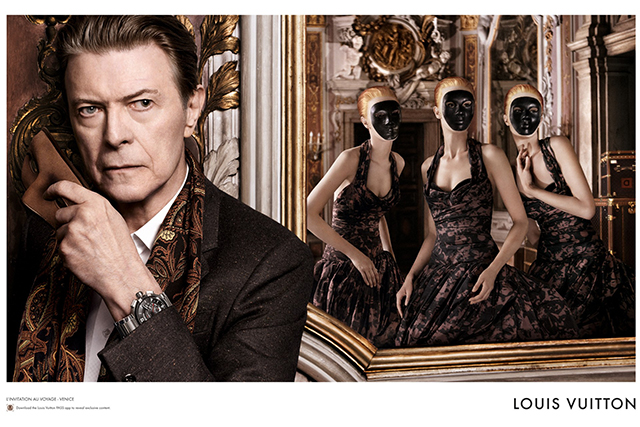 8 / 8