For Nicolas Ghesquiere, who is used to throwing elaborate, buzz worthy fashion shows, this year's Cruise 2021 presentation looked a whole lot different. The designer took the last few months as a reset and used this time to create a paired down, more relaxed collection that put a focus on the everyday aspects of fashion versus the more editorial side. The collection was presented in a series of snapshots at the Louis Vuitton studio in Paris. That being said, no detail was spared as Ghesquiere played with Louis Vuitton's iconic Monogram motif, mixing colors with the shapes and suits from a deck of cards.
I looked somewhere that has been calling out to me for a long time, somewhere I hadn't taken the time to go back to. To uncover one inspiration after another. This is an exploration of my creative identity. -Nicolas Ghesquière
As for the bags, the new handbags for LV Cruise take most of their inspiration from playing card games and their many forms. Fan favorites such as the Speedy, Petite Malle, Dauphine and Twist received colorful makeovers and various new iterations of these bags were seen throughout the collection bearing hearts, clubs and spades. Fun new novelty bags were showcased as well, like a playing cards chain bag and a heart-shaped monogram crossbody bag with a tiny painted heart and LV emblem, reminding us all of lighter times.
While mostly fun and playful, the shapes and silhouettes of the collection are, for the most part, very wearable. The collection is said to embark its viewer on a very personal journey through Ghesquière's past, present, and the endless possibilities for the future, something that we can all relate to at the moment. View the bags below.
[Images via Vogue Runway]
1 / 11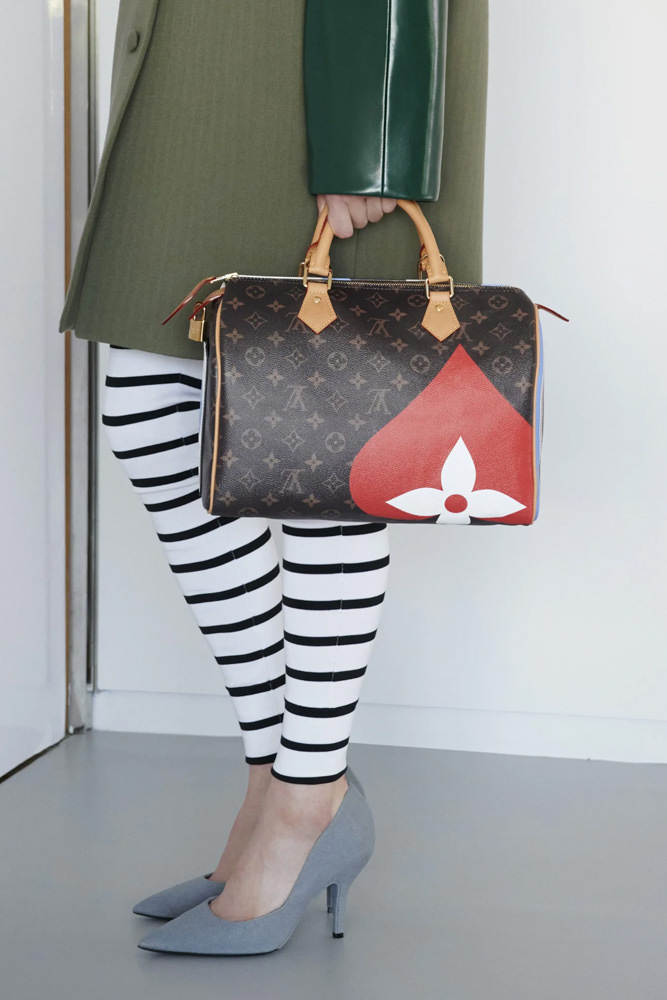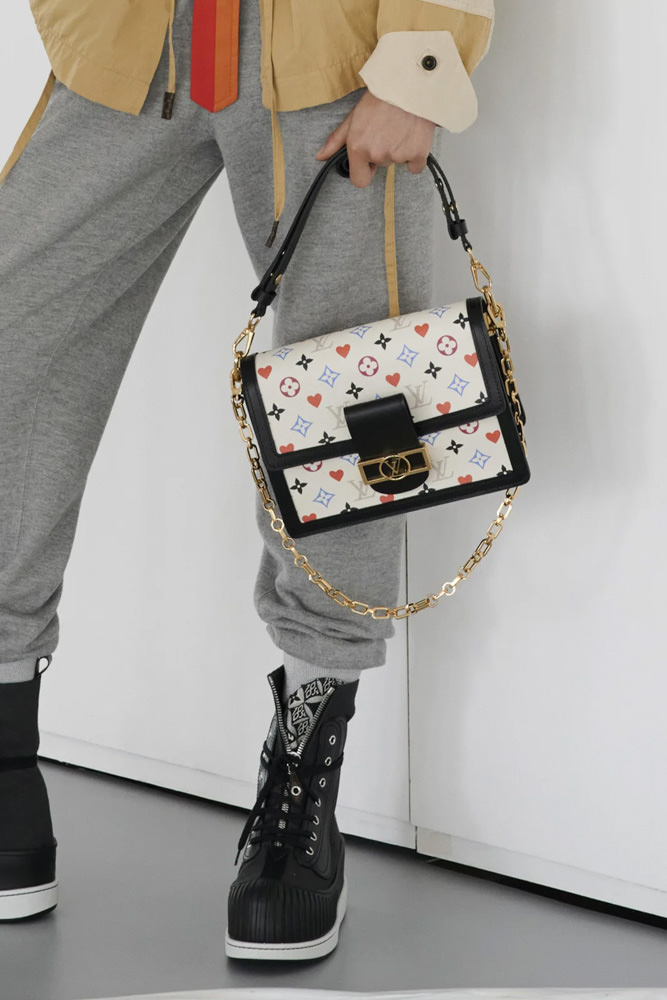 2 / 11
3 / 11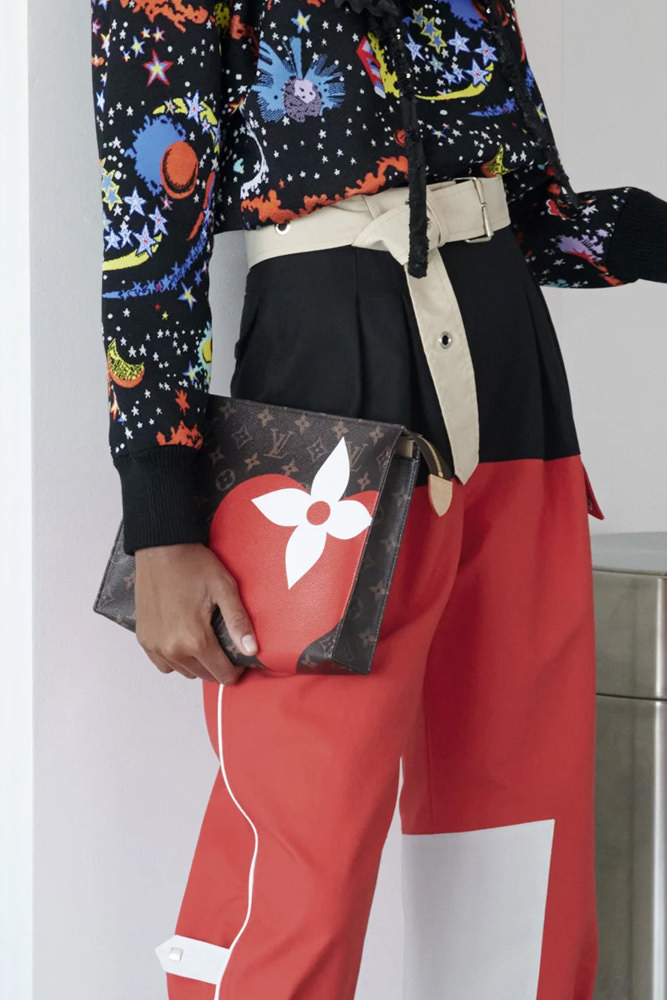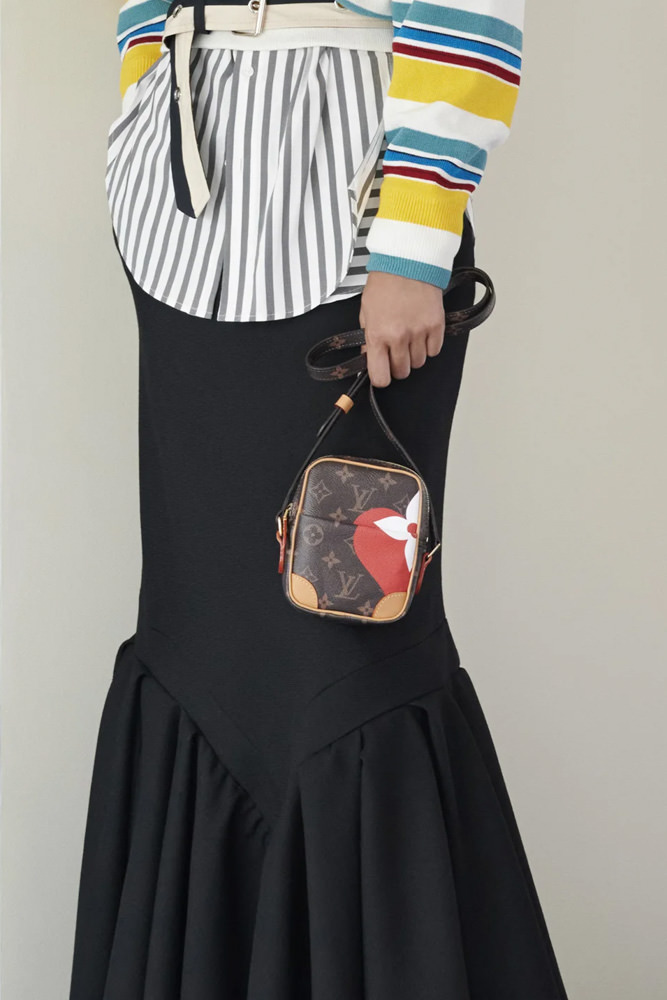 4 / 11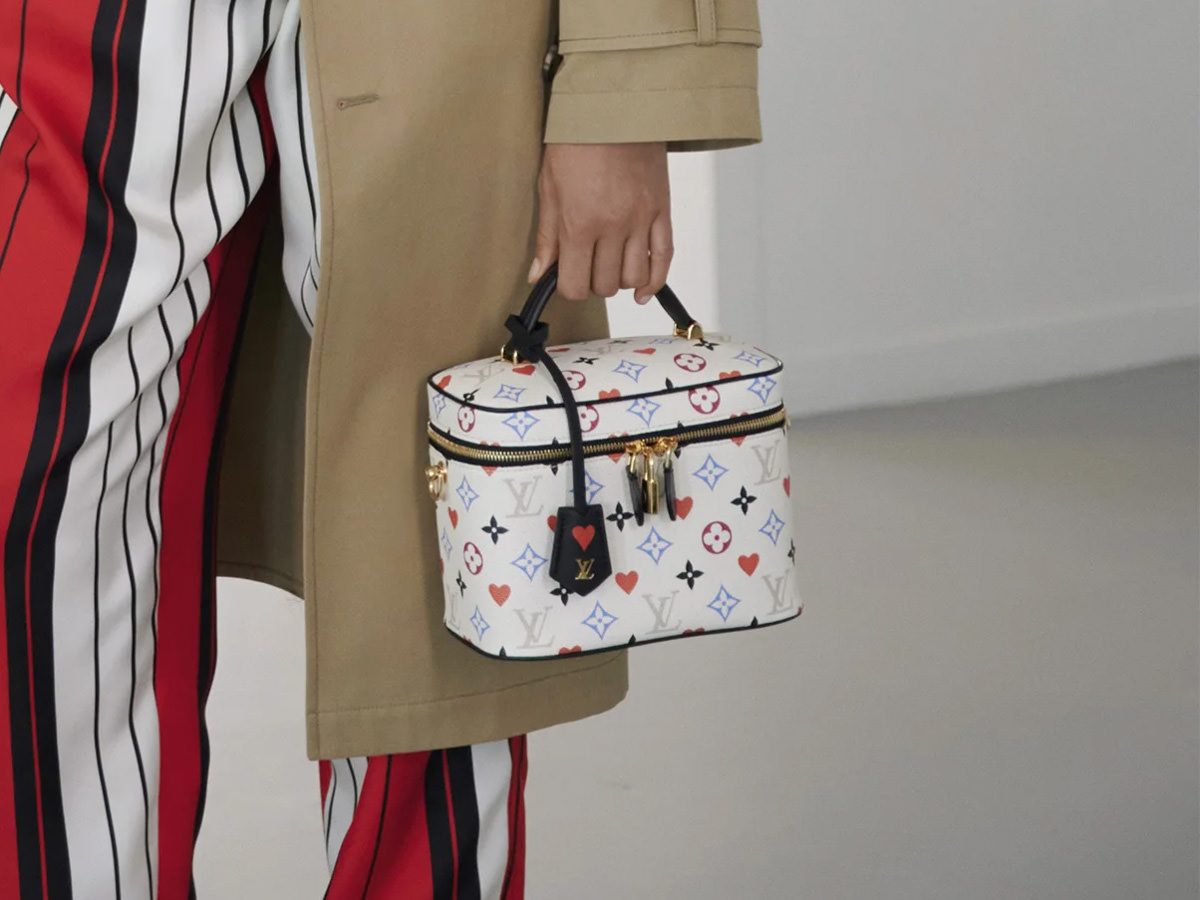 5 / 11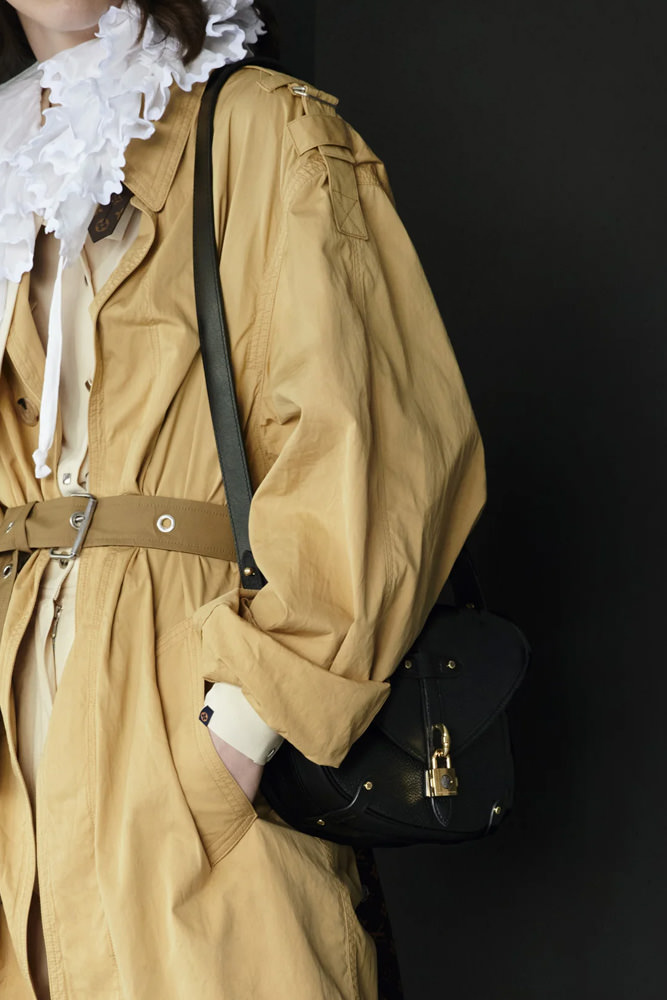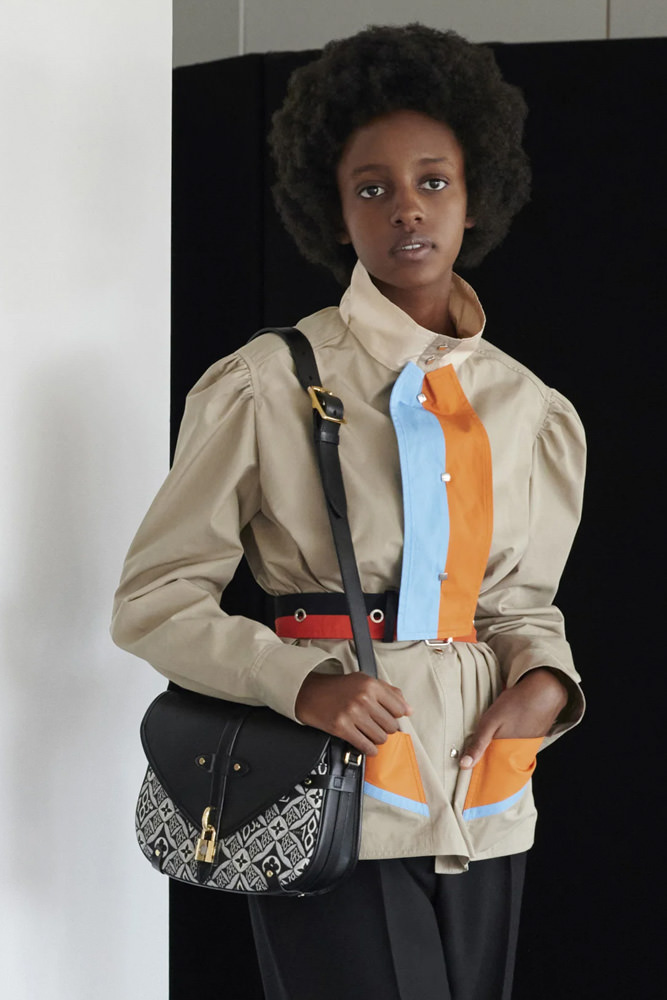 6 / 11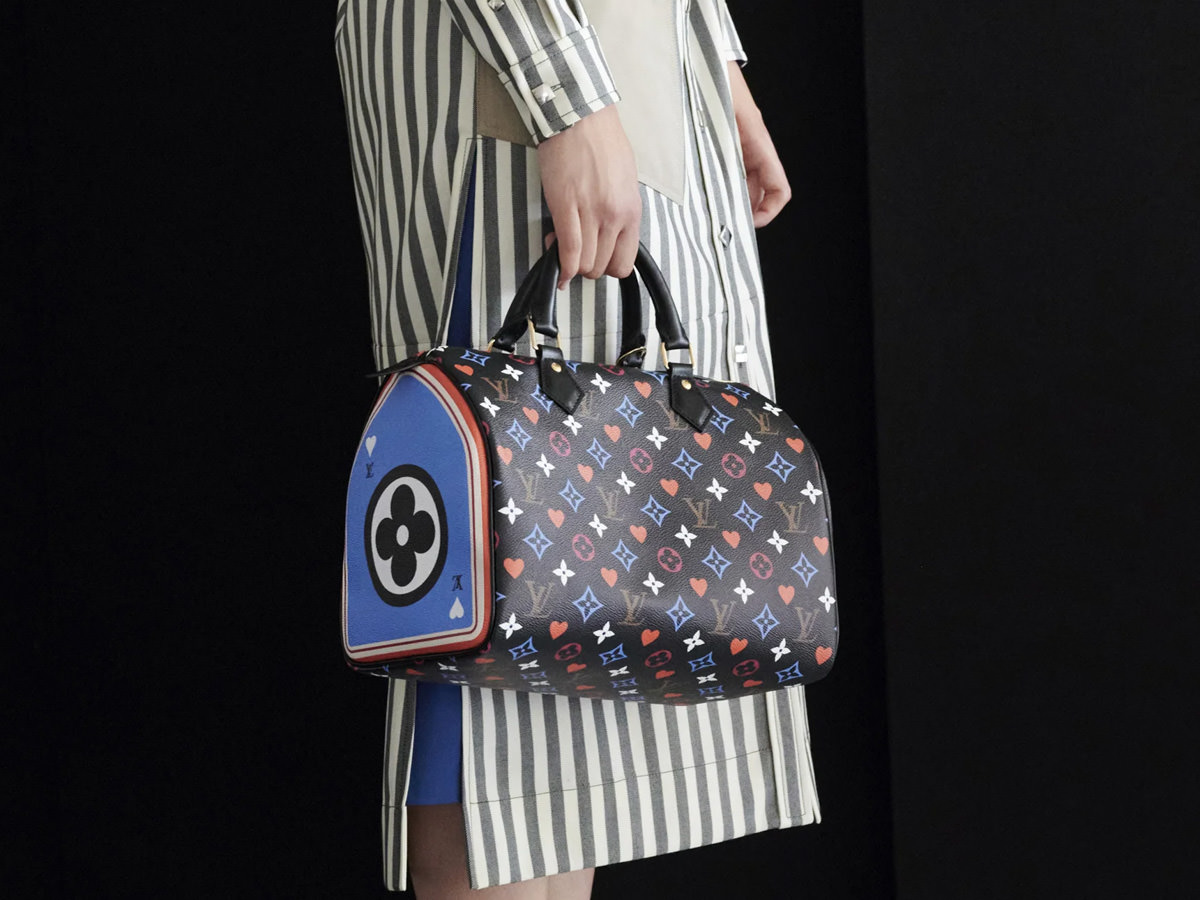 7 / 11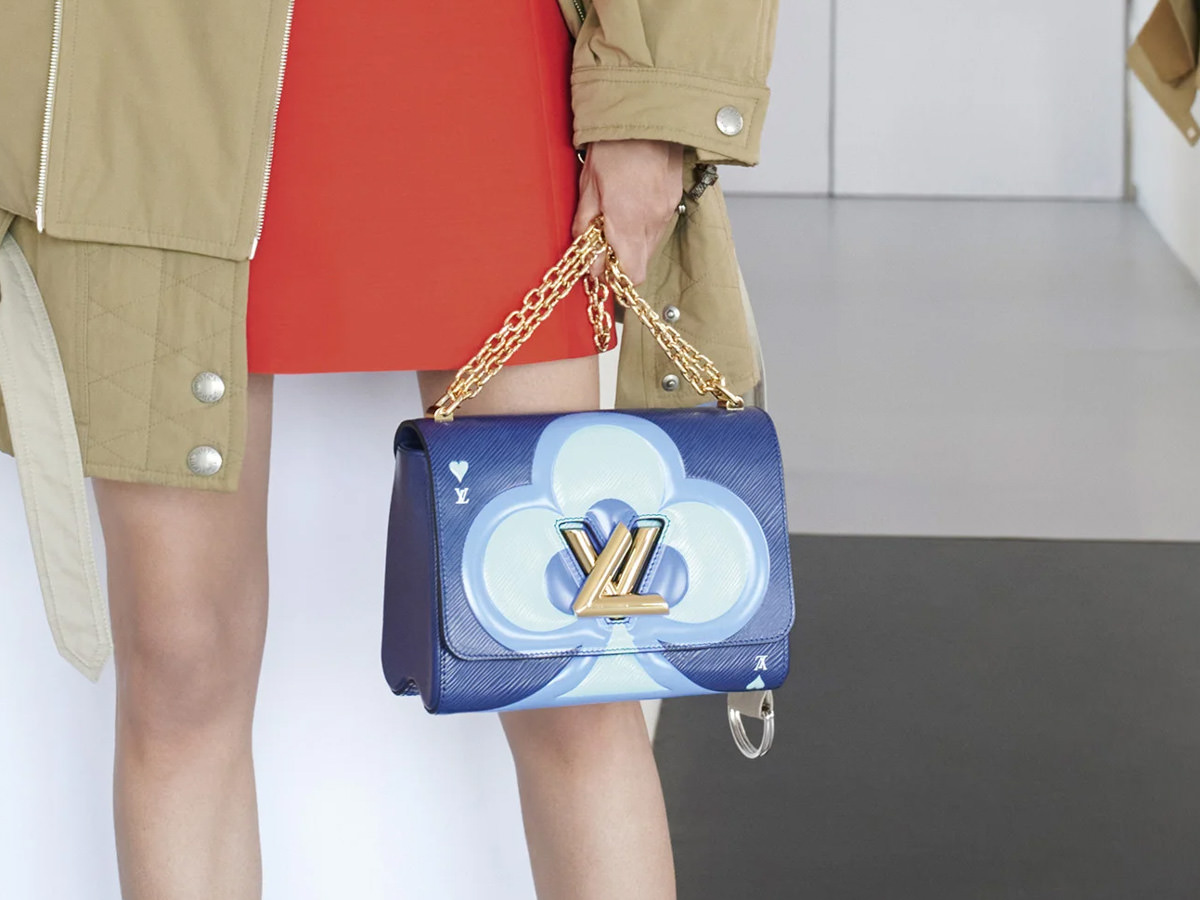 8 / 11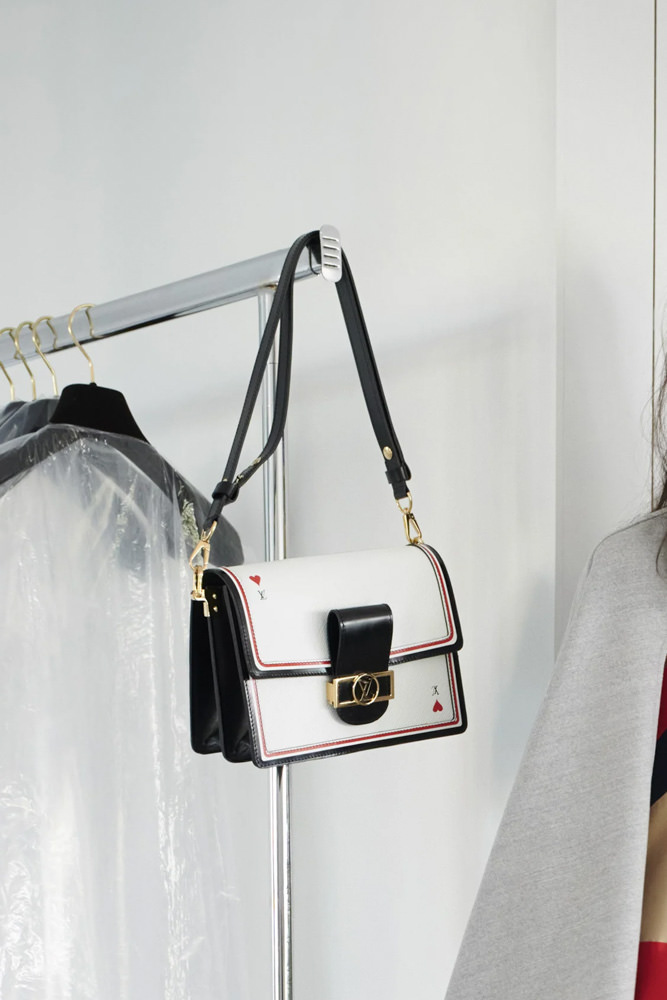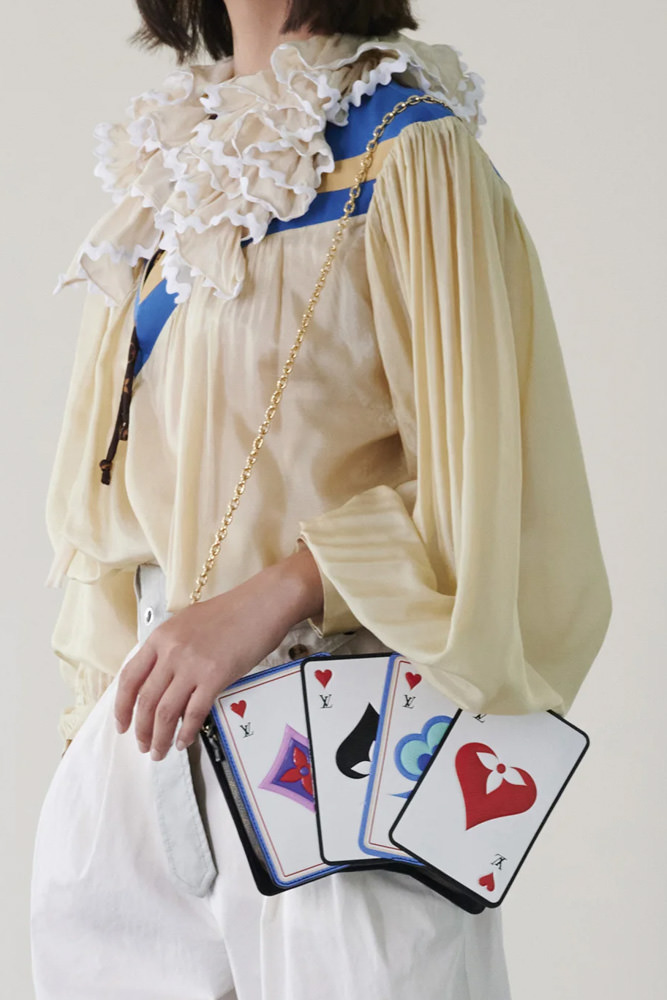 9 / 11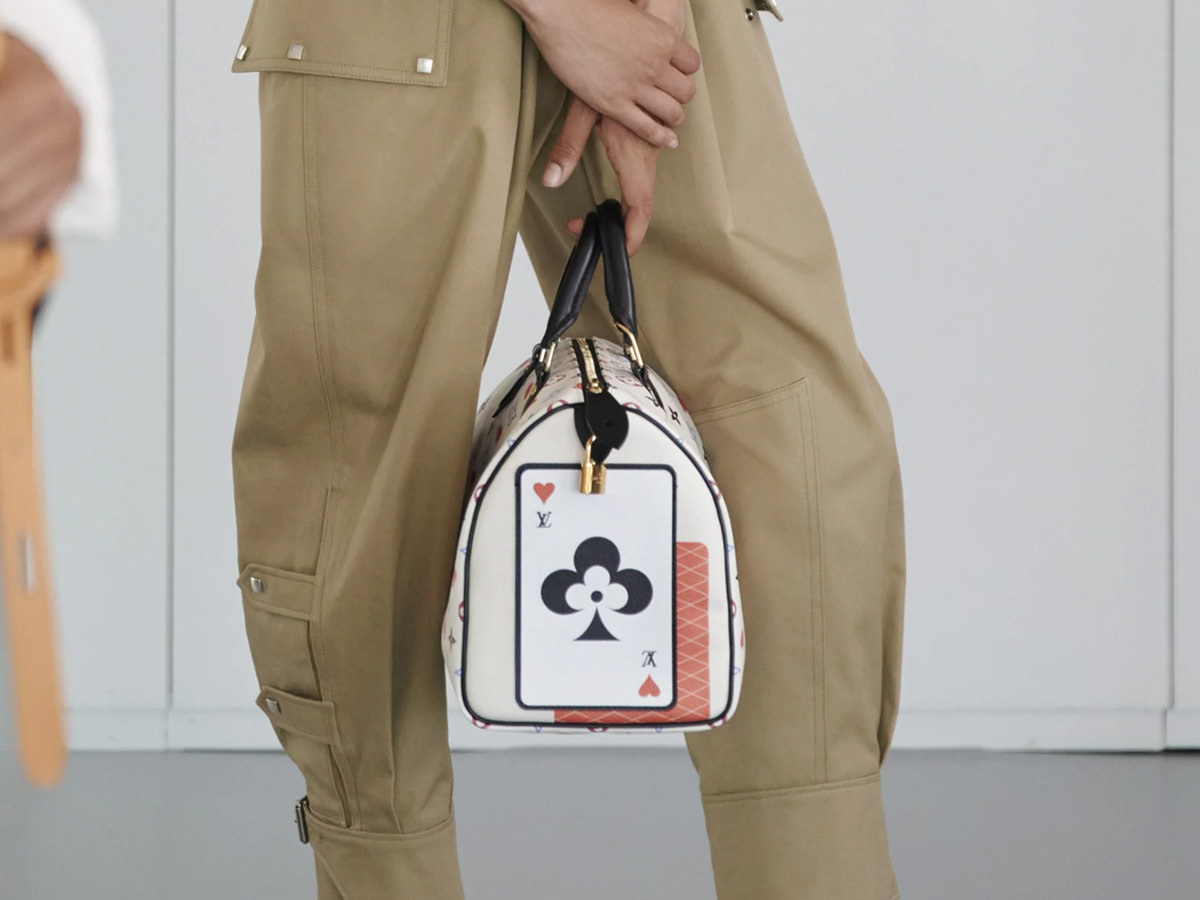 10 / 11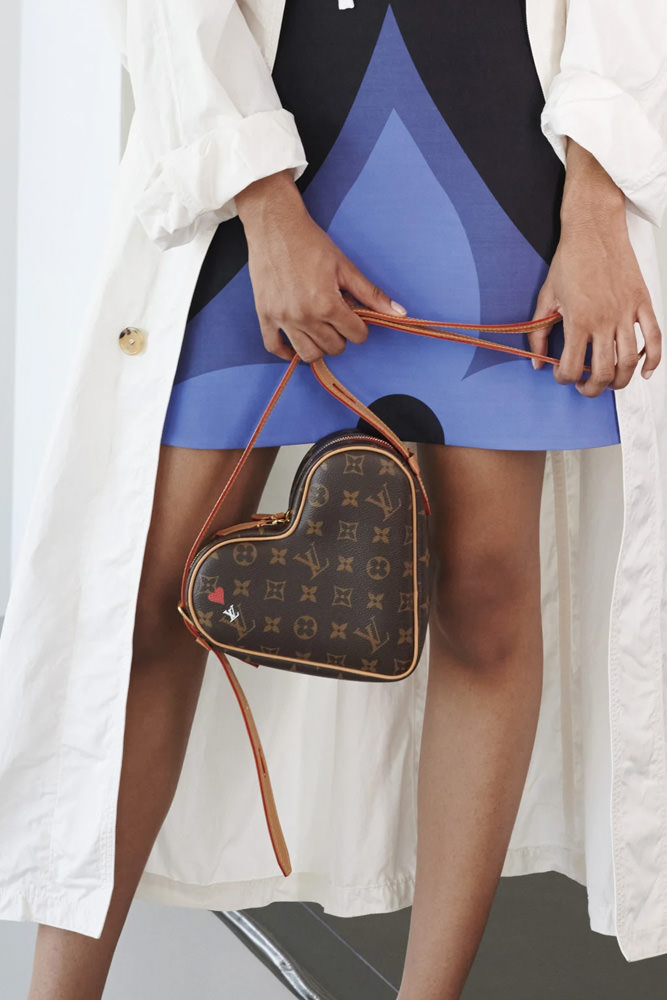 11 / 11