Change has been a cornerstone for the fashion industry over the last year and Nicolas Ghesquière at Louis Vuitton has been adapting incredibly well. A change-maker himself, over the last year or so Ghesquière has been no stranger to the challenges that come along with such shifts. However the designer continues to come out on top, proving that not much can stop the house of Vuitton, not even a global health crisis. Today we're taking a look at the latest to come out of Louis Vuitton from Ghesquière for Pre-Fall 2021.
For this collection Ghesquière plays on the idea of high/low and puts a reinforced focus on sophistication from a practical view. The juxtaposition of delicate and luxurious materials mixed with a downtown urban attitude makes the perfect vision for this collection. Featuring bright hues of pink, blue and yellow the pieces are stylish, yet wearable, upbeat in nature and symbolize optimism. Modern, energetic sportswear serves as a downtown cool canvas for the bags.
Speaking of bags, Ghesquière further expanded on silhouettes introduced for spring 2021, including the Utility bag which is shown in bold hues with contrasting LV Monogram. The new pillowy soft gold chain Coussin bag in embossed leather (launching for spring) is also shown in colorful contrasting tones.
Overall this collection focuses on three main stylistic pillars: tech romanticism, energetic sportswear and a rediscovering of the essentials. View the collection below, worn by actress and Louis Vuitton ambassador Stacy Martin, and shot by Ghesquière himself.
1 / 12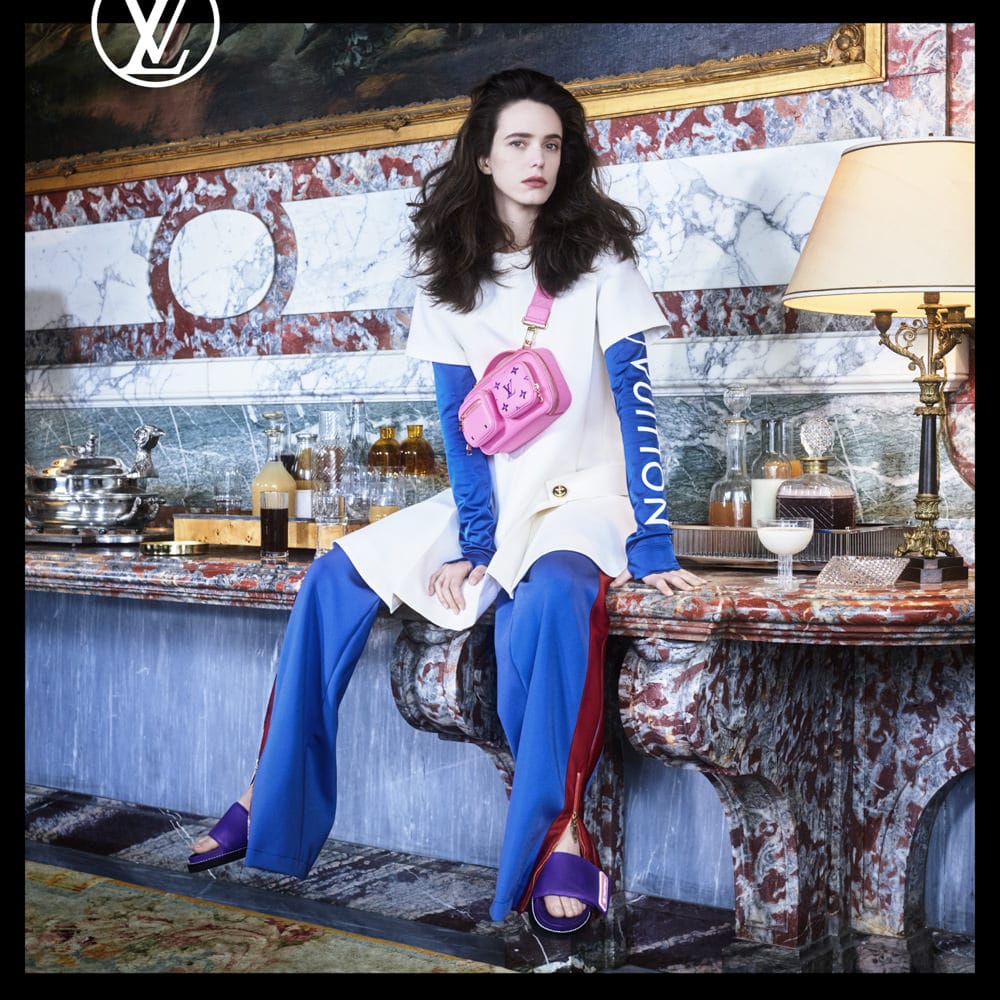 2 / 12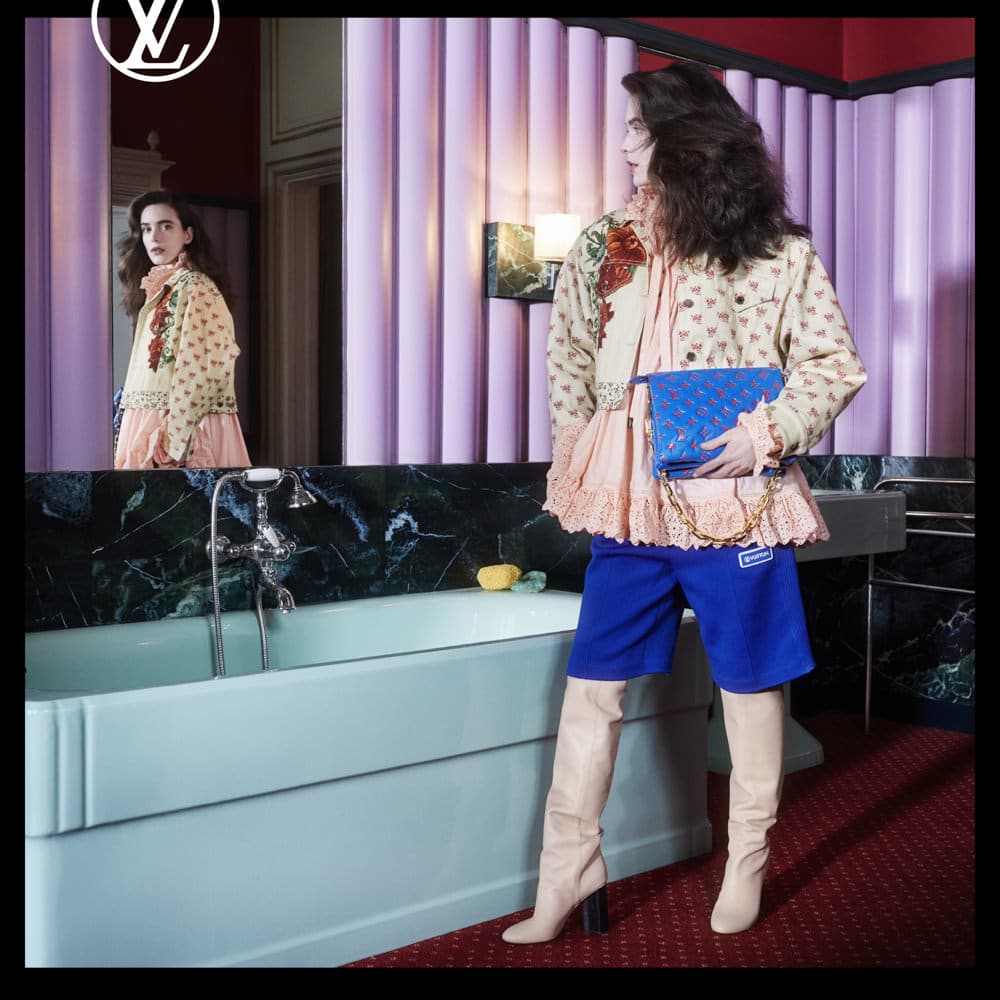 3 / 12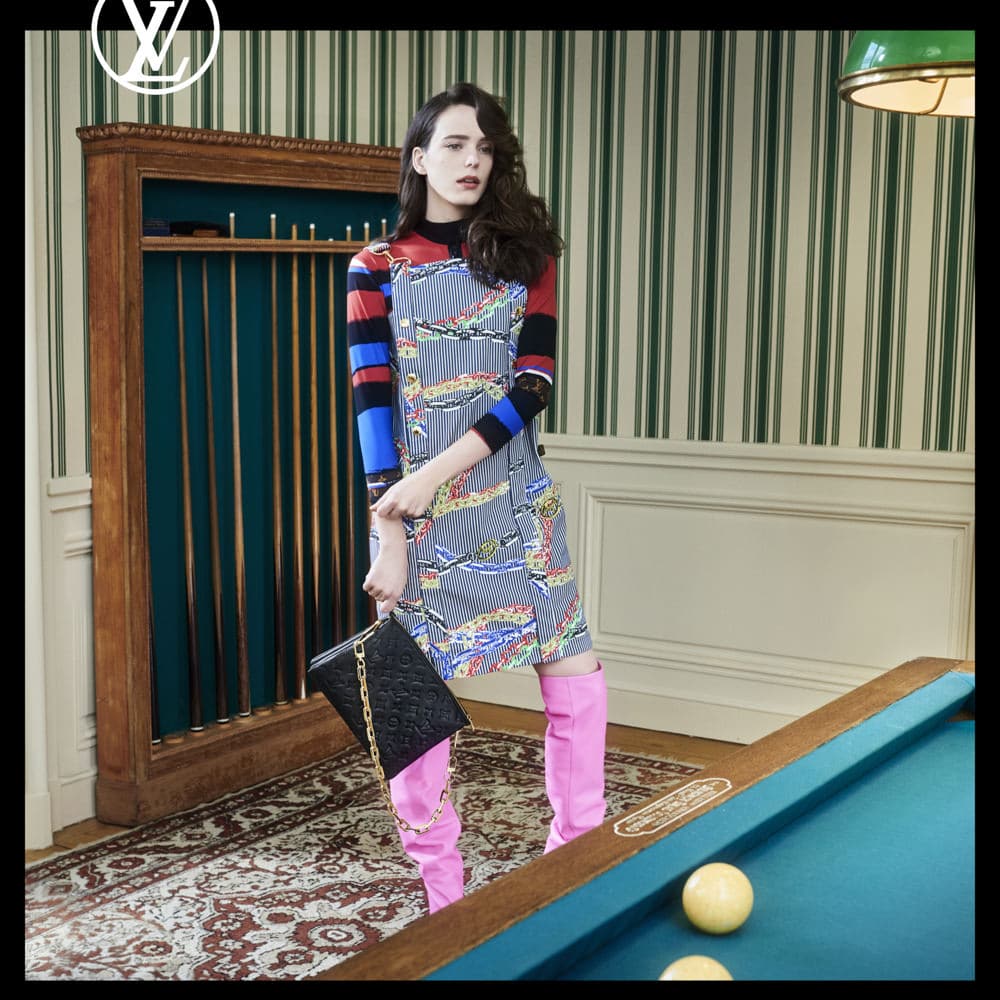 4 / 12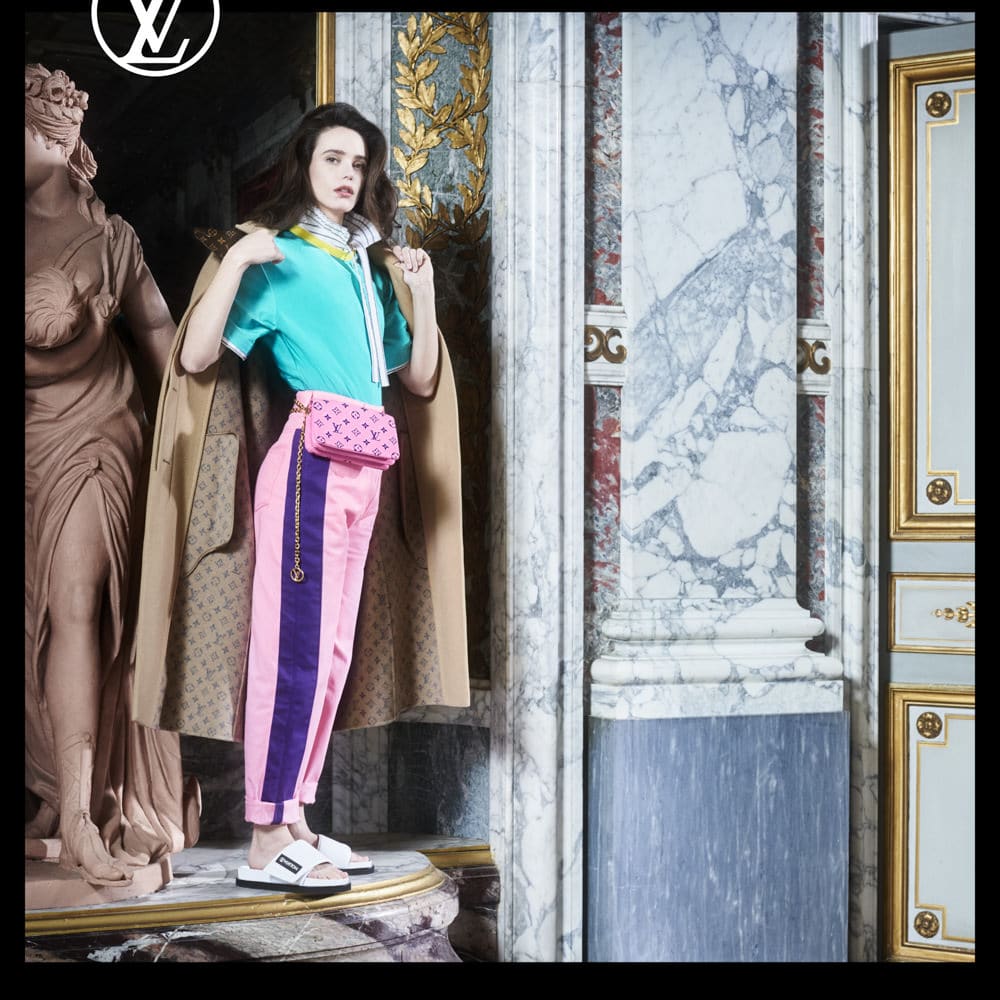 5 / 12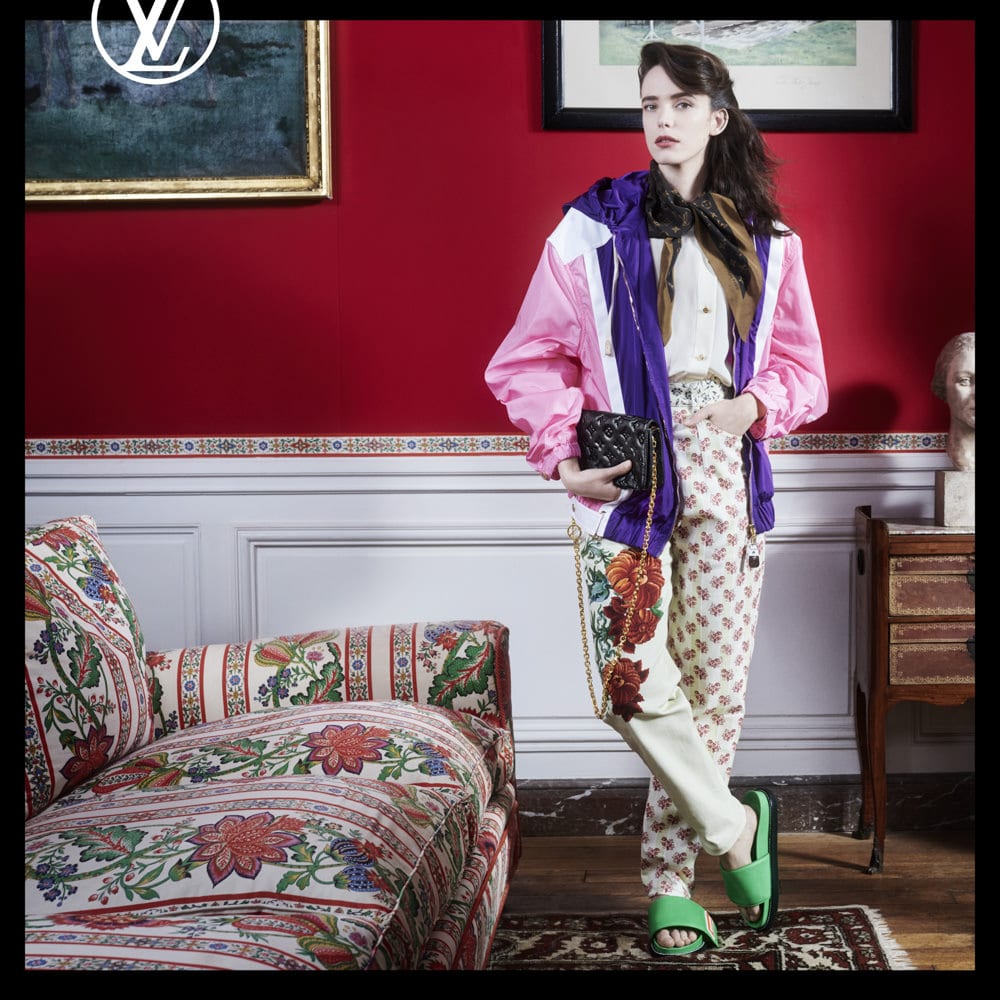 6 / 12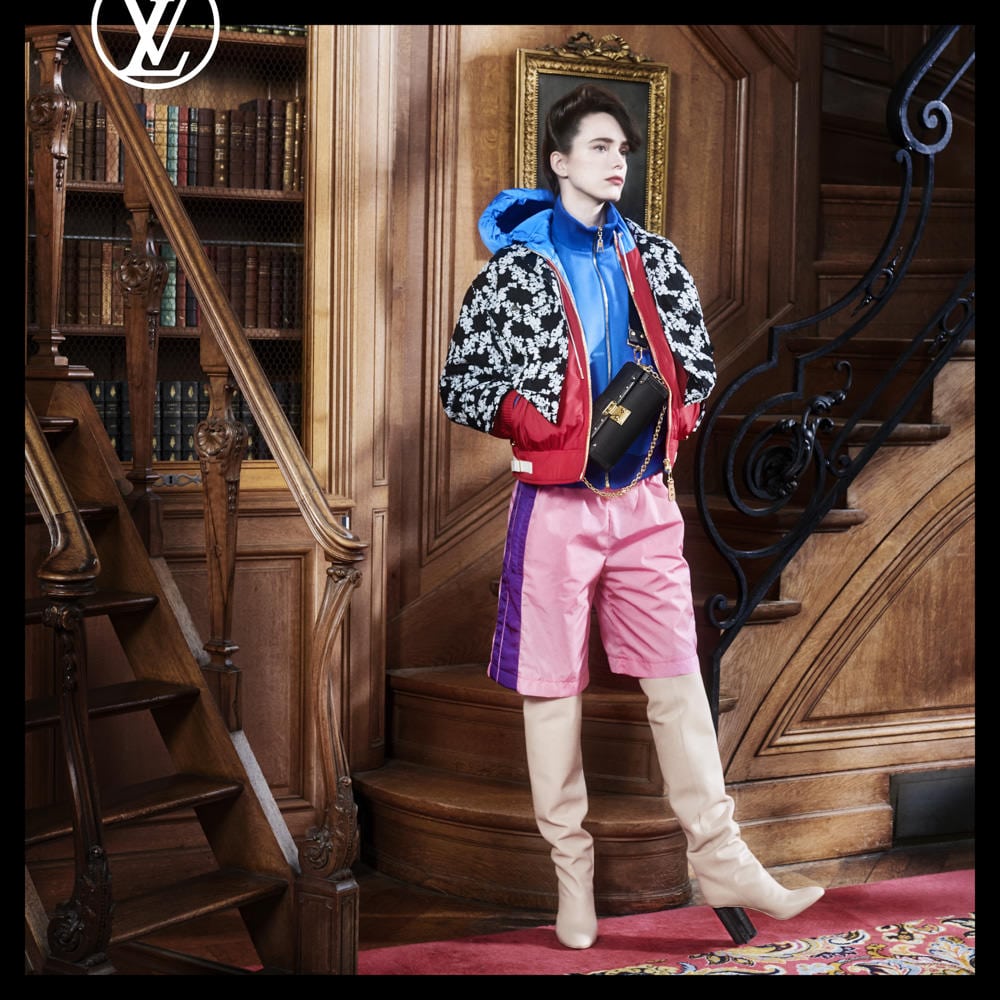 7 / 12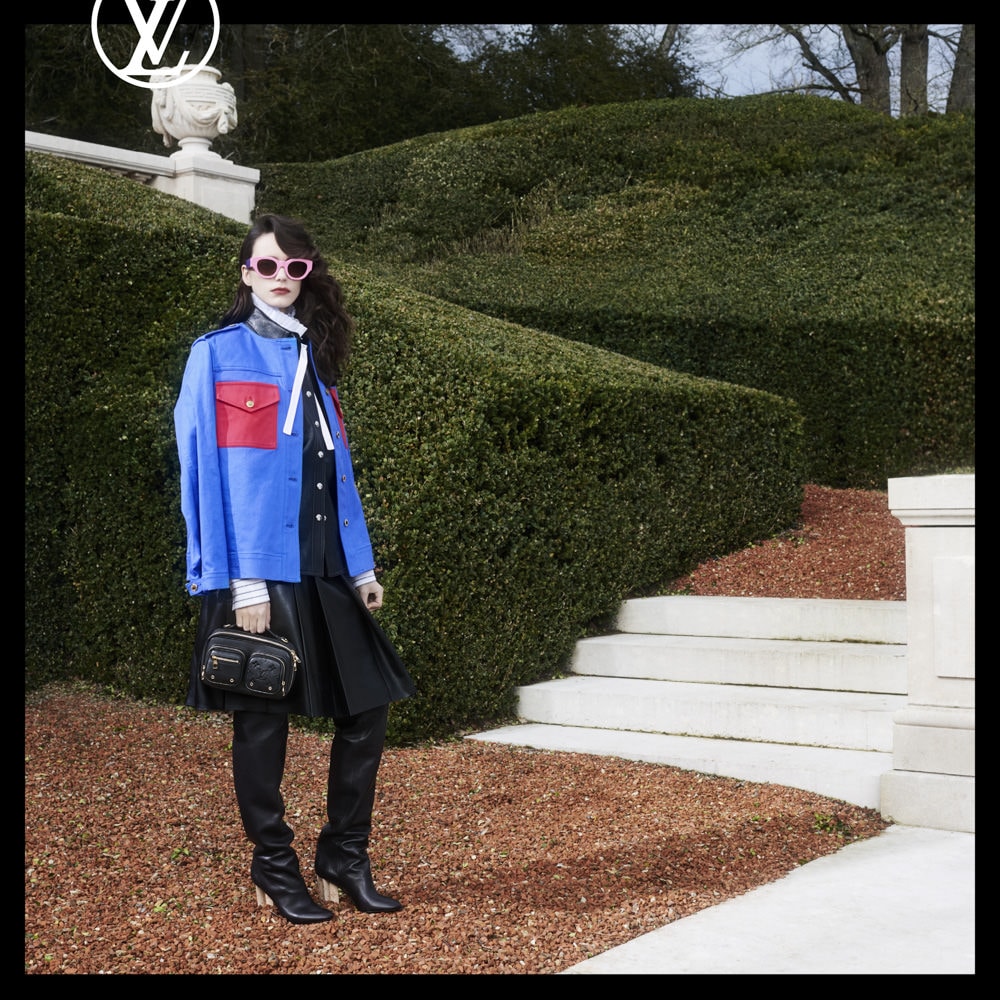 8 / 12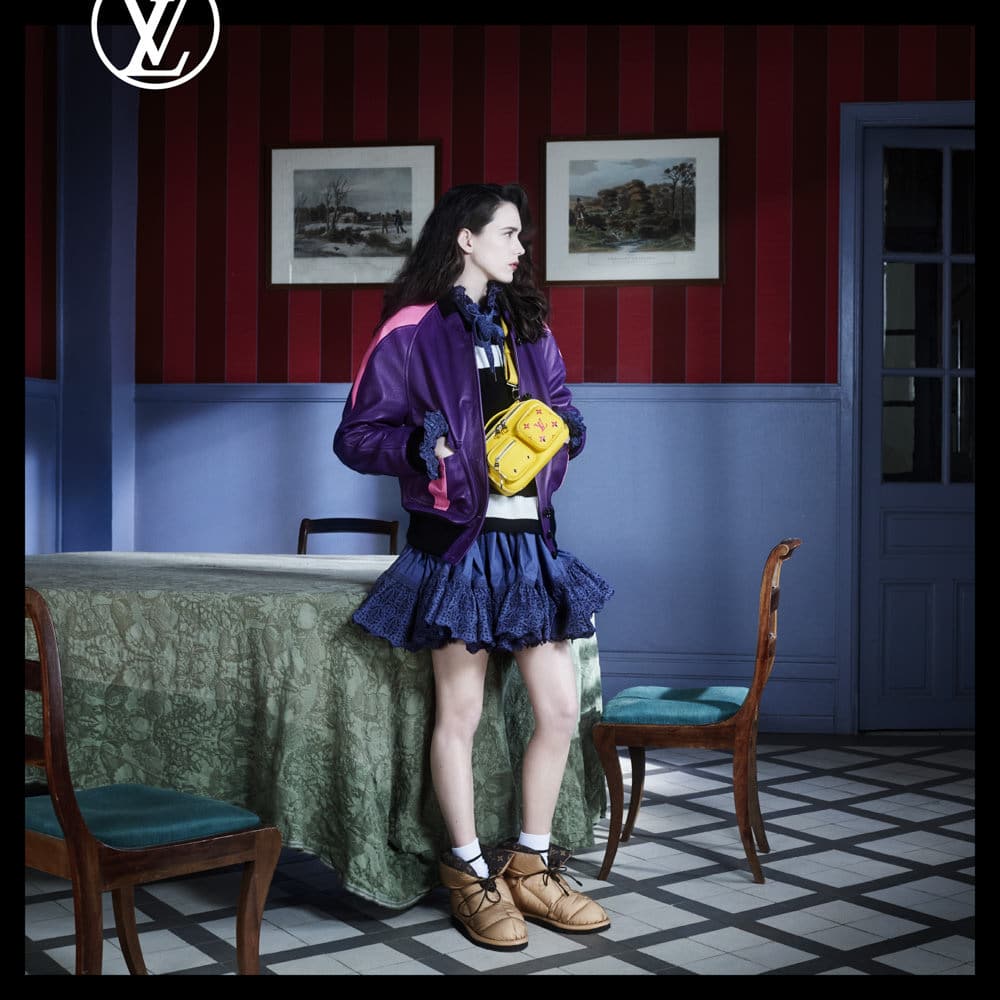 9 / 12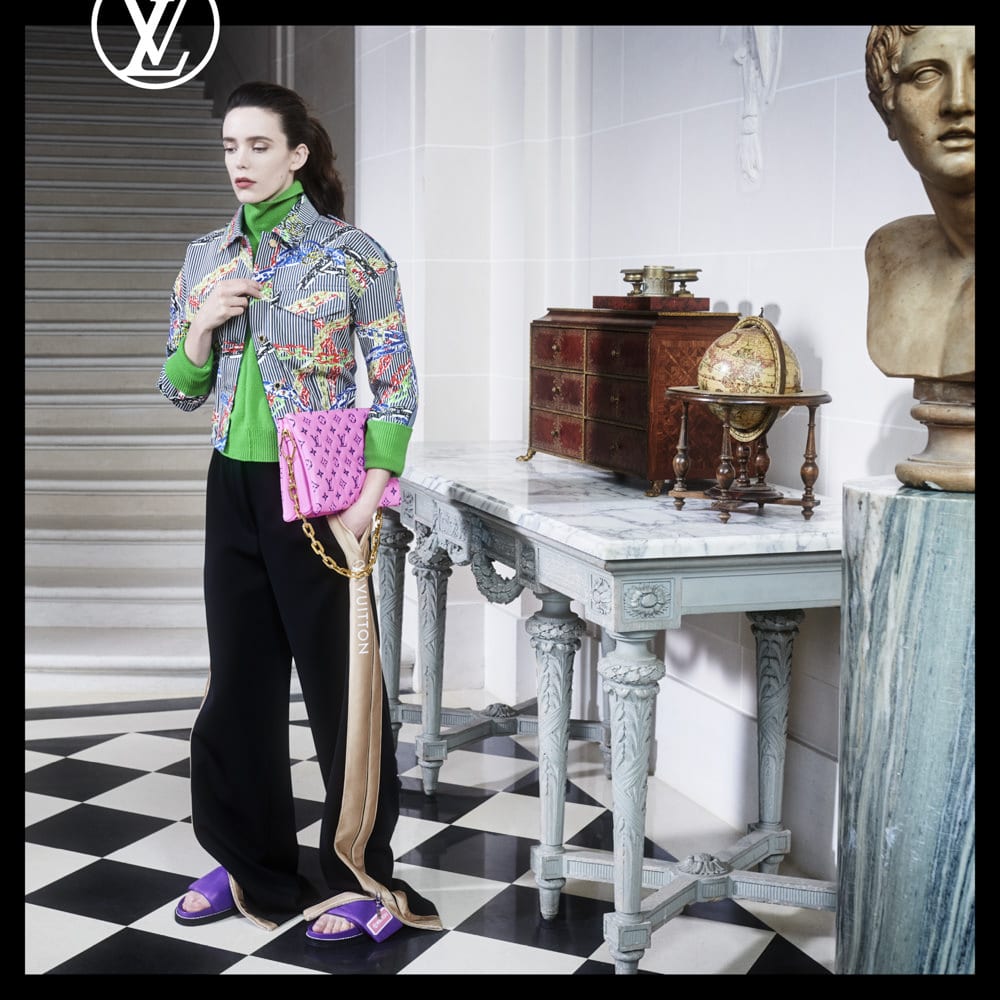 10 / 12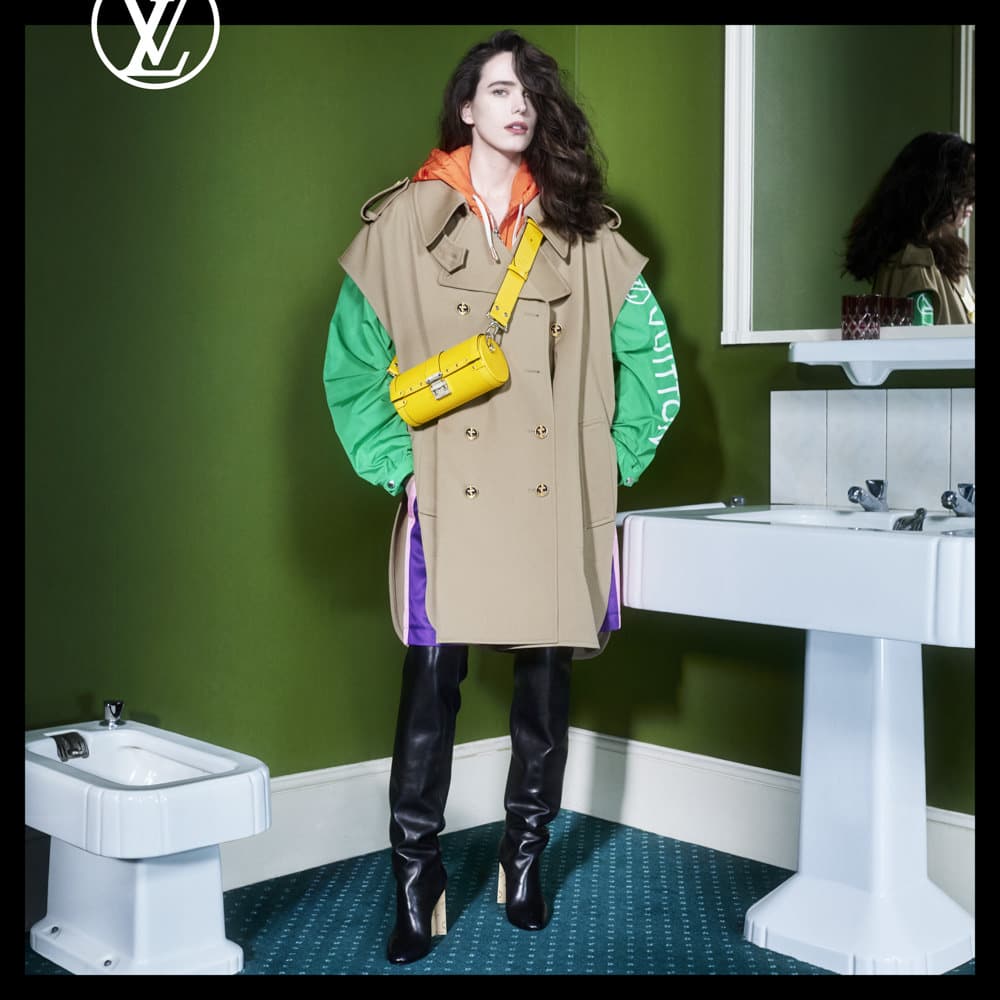 11 / 12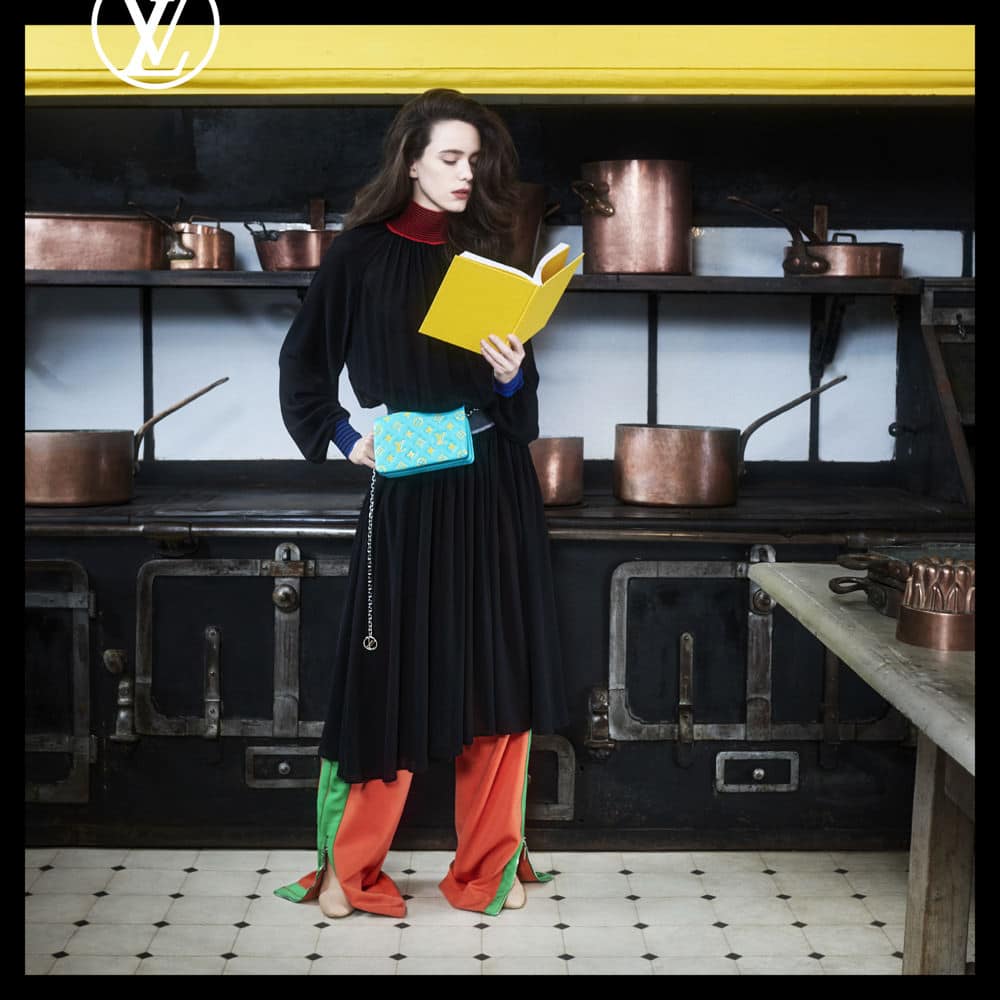 12 / 12