Brands make a big fuss when they launch new bags, but when one goes away, they try to do it as quietly as possible. After all, it's better to emphasize the New Big Thing than attract attention to what's no longer available, and the fashion industry as it is now depends on a constant churn of newness and novelty. At our PurseForum, though, dedicated shoppers and bag-lovers keep a close eye on the comings and goings at their favorite brands, and luckily for us, they frequently report back on what they find.
Lately, a thread dedicated to new or rumored discontinuations at Louis Vuitton has been popular, with more than a half dozen materials and designs potentially on the chopping block. Our tPF members often hear about bags being discontinued from their longtime sales associates at their local boutiques, and although these rumors don't necessarily all end up panning out in the end (news going from corporate to a sales associate, then to a customer, and then to us is a bit of a game of telephone), they're on the money pretty reliably.
Below, we've taken a look at the biggest discontinued bag rumors from the ongoing thread in LV and checked out the situation of each bag. Check out the intel we've gathered below to see if something on your shopping list is about to disappear for good.
1 / 5
Pochette Accessories
The inclusion of this super-popular entry-level option surprised me, but multiple members on tPF have been told by Louis Vuitton sales associates that this bag is going by the wayside. The brand's website seems to confirm something's up, with all three versions in the brand's standard canvases marked as "call for availability." A piece of this price, type and historical popularity would normally be readily available for purchase on the brand's site, lending credence to the rumors it's being phased out.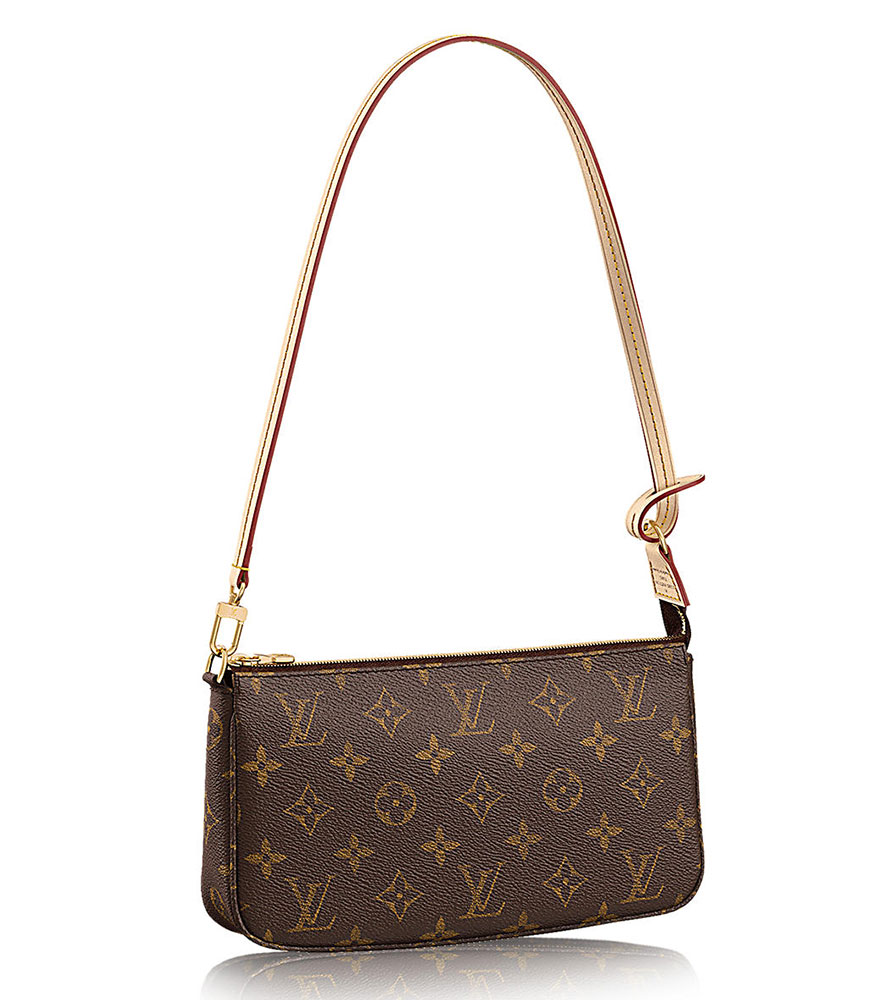 2 / 5
Favorite
This bag's apparent discontinuation is a little bit less of a mystery: it looks outdated compared to much of Louis Vuitton's current output, and it has a natural replacement in more recent offerings like the Pochette Felice.
3 / 5
Pallas Chain
The other versions of the popular Pallas line seem safe, but this chain-strapped shoulder bag has vanished from Louis Vuitton's website in the US.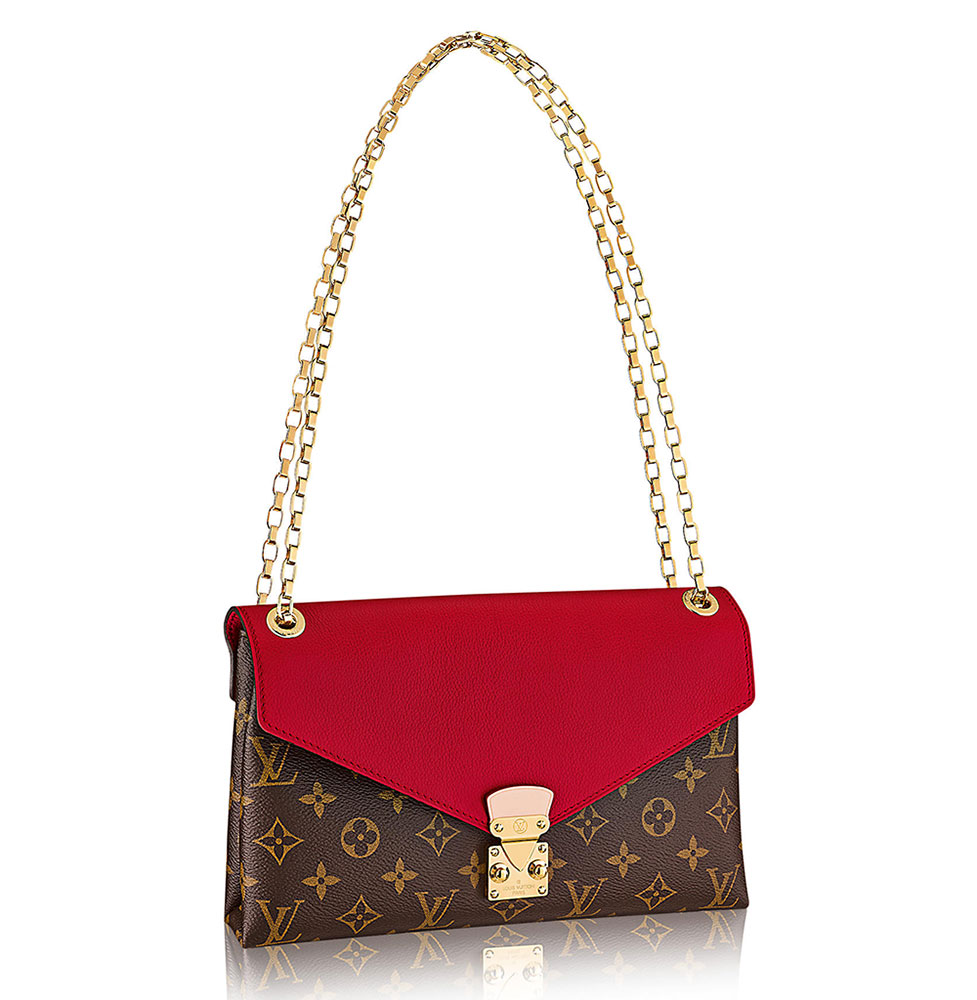 4 / 5
Mabillon
This bag is a bit of a surprise because it's a fairly recent introduction, so I wouldn't be shocked to see it reappear on Louis Vuitton's website. For now, at least, it's gone.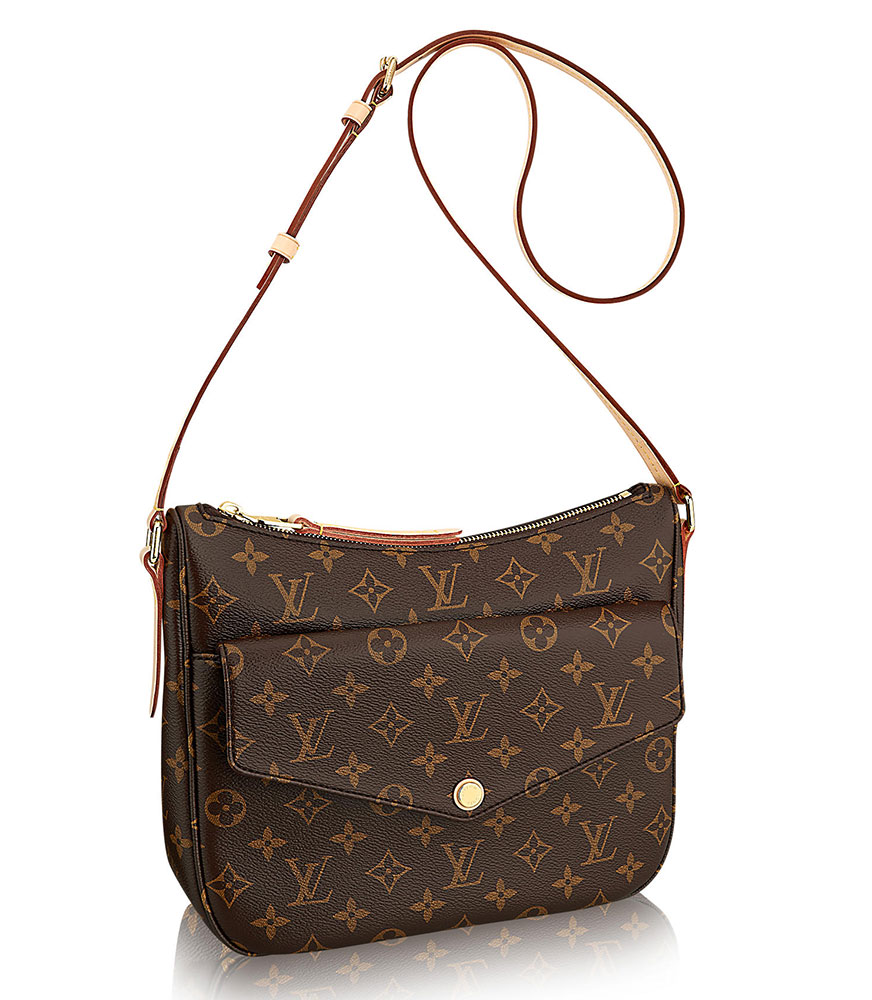 5 / 5
Monogram Vernis
Maybe the biggest rumor we found circulating on our forum is the eventual total disappearance of LV's monogram patent, Monogram Vernis. With a little digging, it has some credence: the most recent additions to the patent lineup on the brand's website aren't in the long-running debossed patent, but rather in largely smooth versions. One of our members was told by a Louis Vuitton SA that there wouldn't be any new colors of Monogram Vernis introduced, and only a handful of bags on the site are available in the material. The Louis Vuitton Alma BB is available in the most color options, but about half of those can't be purchased directly from the website. By all indications, the discontinuation rumors about this once-popular material seem credible, even if patent of some sort isn't disappearing from LV's lineup.