New York-area Louis Vuitton lovers (or any of you planning a visit to the city) are in luck. The brand has just unveiled the Atelier at Louis Vuitton Soho, a customization and artistry shop that celebrates the savoir faire of the brand, as well as performing a few more practical functions. It's also, as you might imagine, a totally gorgeous space, and I was lucky enough to preview it last week.
Inside Vuitton's Greene Street flagship, you'll find a room fill of the Louis Vuitton store experience you know and love, a room dedicated entirely to the art and science of traveling glamorously, and finally a room dedicated to the Atelier, the first space of its kind in the US (as well as, I'm told, the only one so elaborately appointed anywhere in the world). In addition to displaying a selection of Vuitton artwork and archival trunks, including one covered in a painting of a penguin, the Atelier will feature a daily in-house artisan, available to hand-paint customizations on hard-sided luggage, heat stamp monograms onto things like luggage tags and perform minor repairs on customers' existing Vuitton pieces. For some examples of that work, check out the gallery below.
Even if you don't have a Louis Vuitton trunk that you'd like to emblazon with your family's crest (yes, the Soho Atelier is one of only a couple in the world that will do crests!), it's simply a joy to watch the artist work and inspect the beautifully customized trunks, both historic and contemporary, that line the space's shelves. An emphasis on personalization and brand history also goes along well with Vuitton's strategy shift to focusing on a more rarified clientele; I got a luggage tag heat-stamped with my initials on Thursday night at the opening, and having something personalized is a unique luxury shopping experience indeed.
1 / 9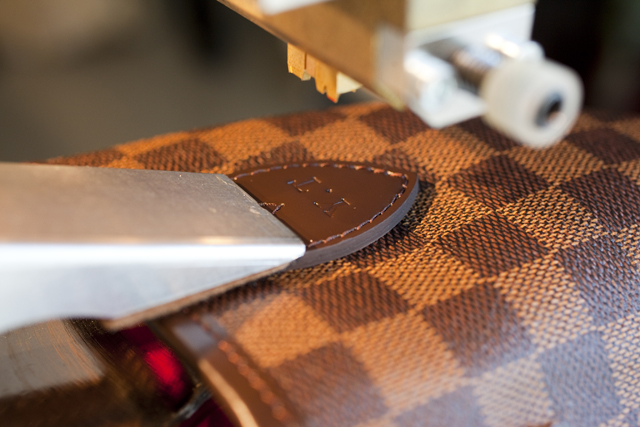 2 / 9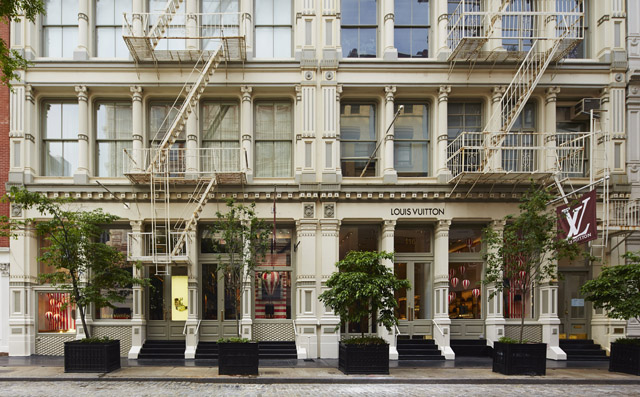 3 / 9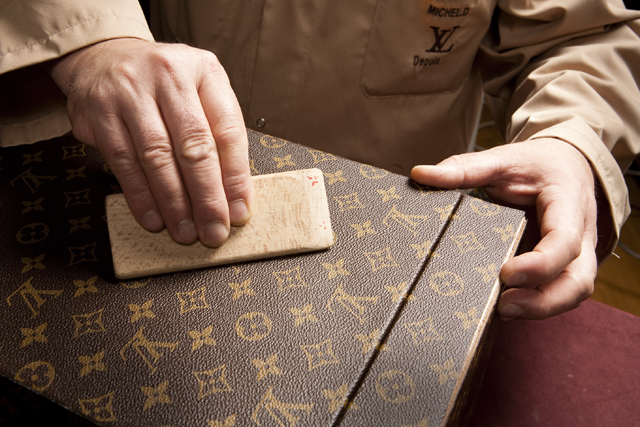 4 / 9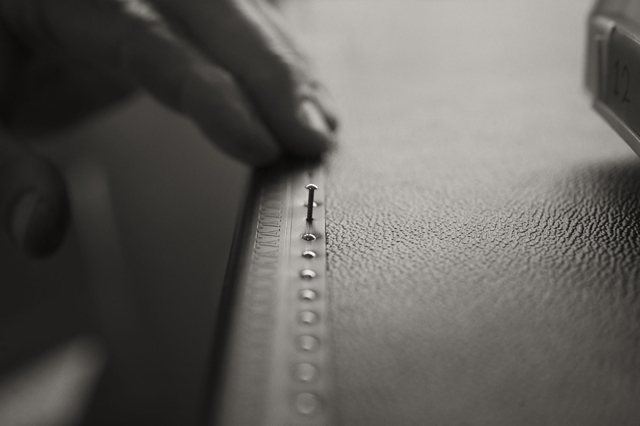 5 / 9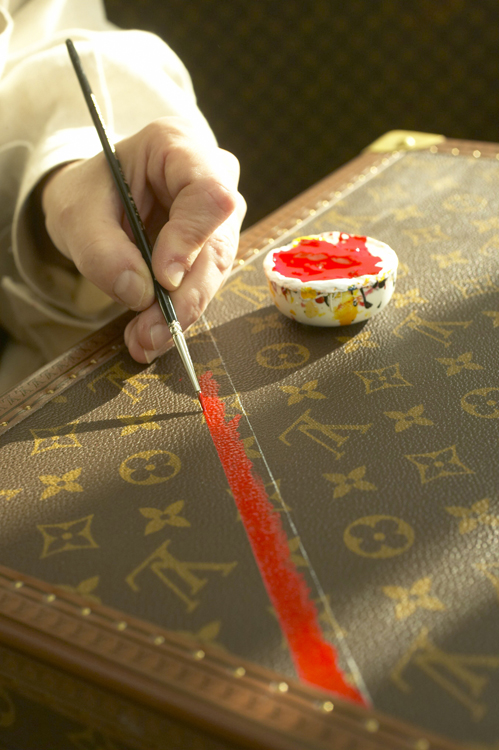 6 / 9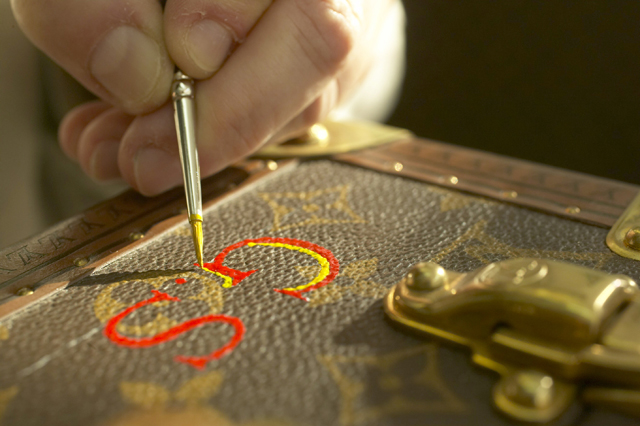 7 / 9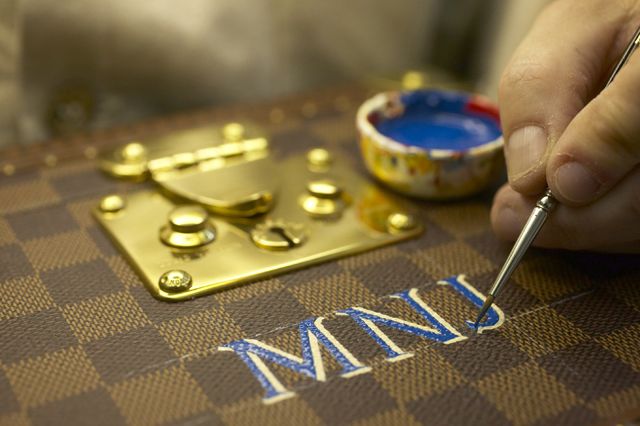 8 / 9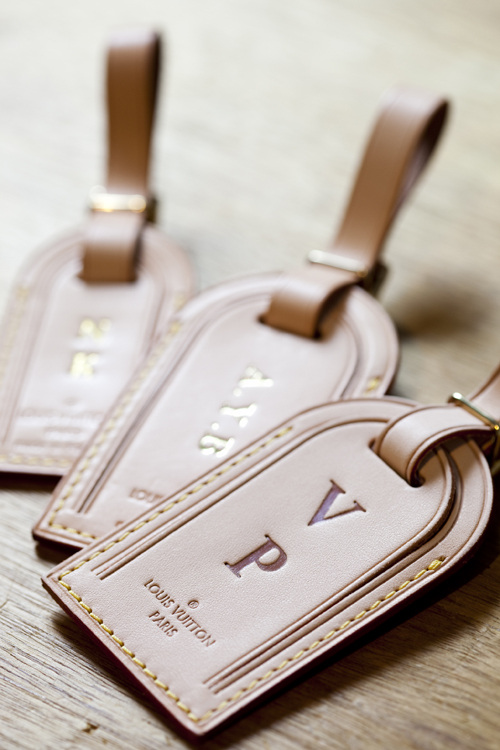 9 / 9