Yesterday, Louis Vuitton closed Paris Fashion Week with a proverbial bang, and while the Spring 2020 collections are the start of a new era for fashion, Nicolas Ghesquiere's Spring 2020 bags also celebrate the past. Louis Vuitton is an accessories first business, so naturally there was no shortage of bags on this runway. The show began with a model clutching a cassette shaped purse, called the Video Tape Clutch, that read 'A Trunk to the Future'. Symbolizing both the future of fashion as well as the past, this bag was the perfect show opener. What followed was a mix of both new designs as well as futuristic takes on current favorites like the Mini Dauphine bag, the Egg Bag, and the Petite Malle. There were some glimpses of classic Louis Vuitton monogram, though this collection was not as monogram heavy as collections of the past.
The most striking bags in the collection are structured bags with a frame-like shape. Called the Blade Bag, this sleek bag is both classic with its prim shape, and modern at the same time. The bags feature gold hardware, a hanging leather key tag and dual straps. Another notable new bag, called the Vanity Bag, is a reworked version of a house classic, but presented as an everyday fashion-forward city bag. An all-leather, mini Speedy bag appeared as well, offering wearers the option of tiny top handle straps, or a longer chain cross body strap.
Overall, this collection showcased Ghesquiere's incredible talent. The bags were fresh, and innovative, yet still posses an everyday, wearable vibe. View the collection below and get an exclusive glimpse of the new collection on the brand's instagram.
1 / 25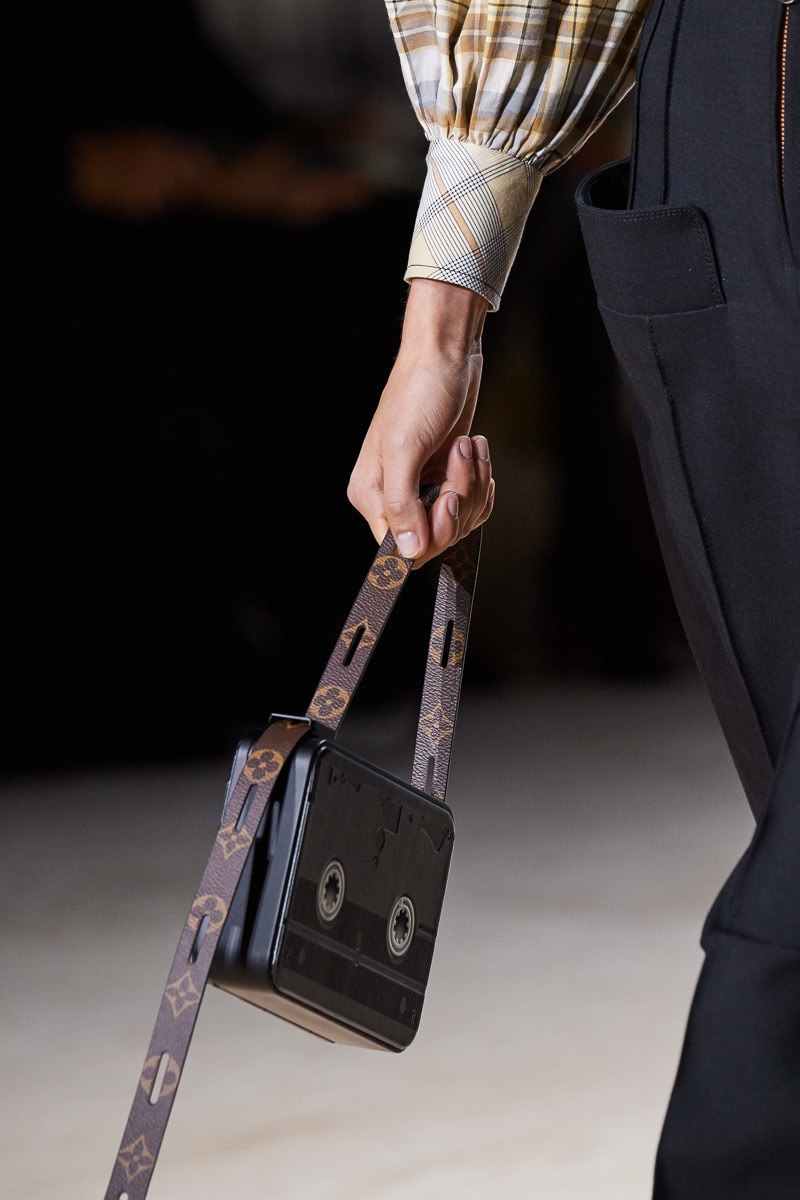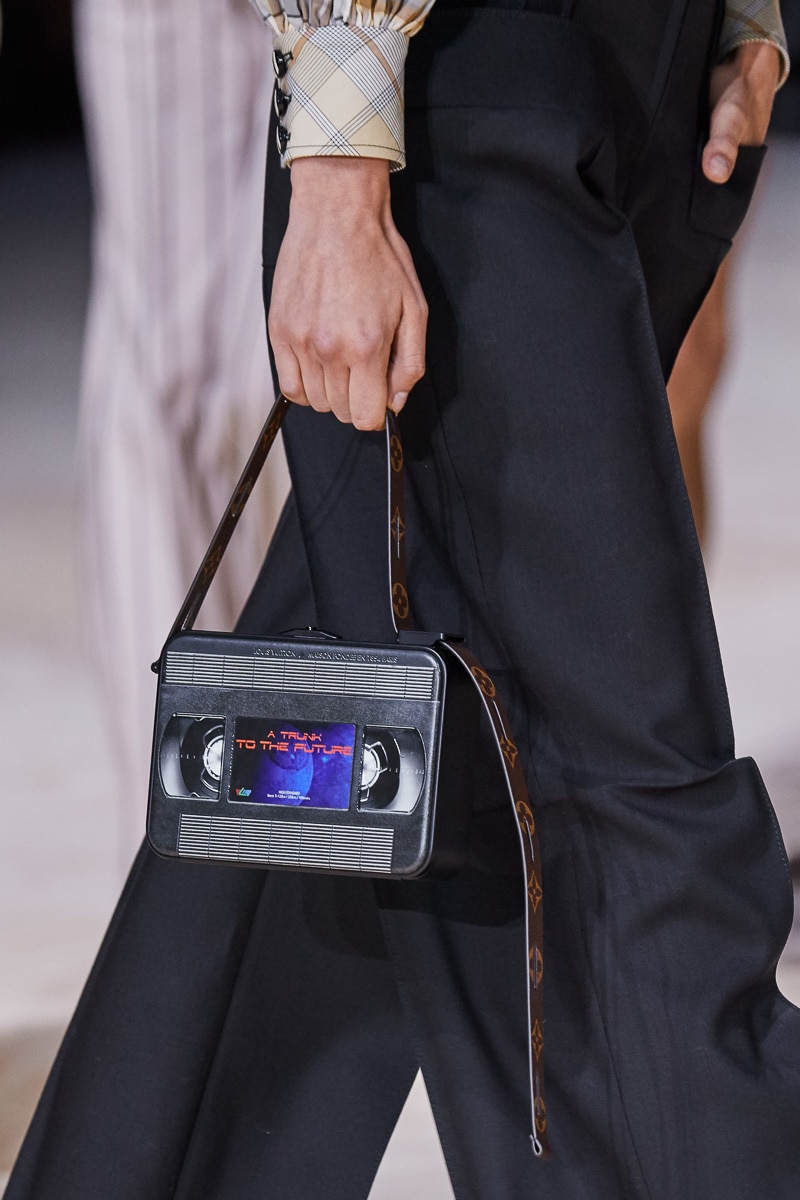 2 / 25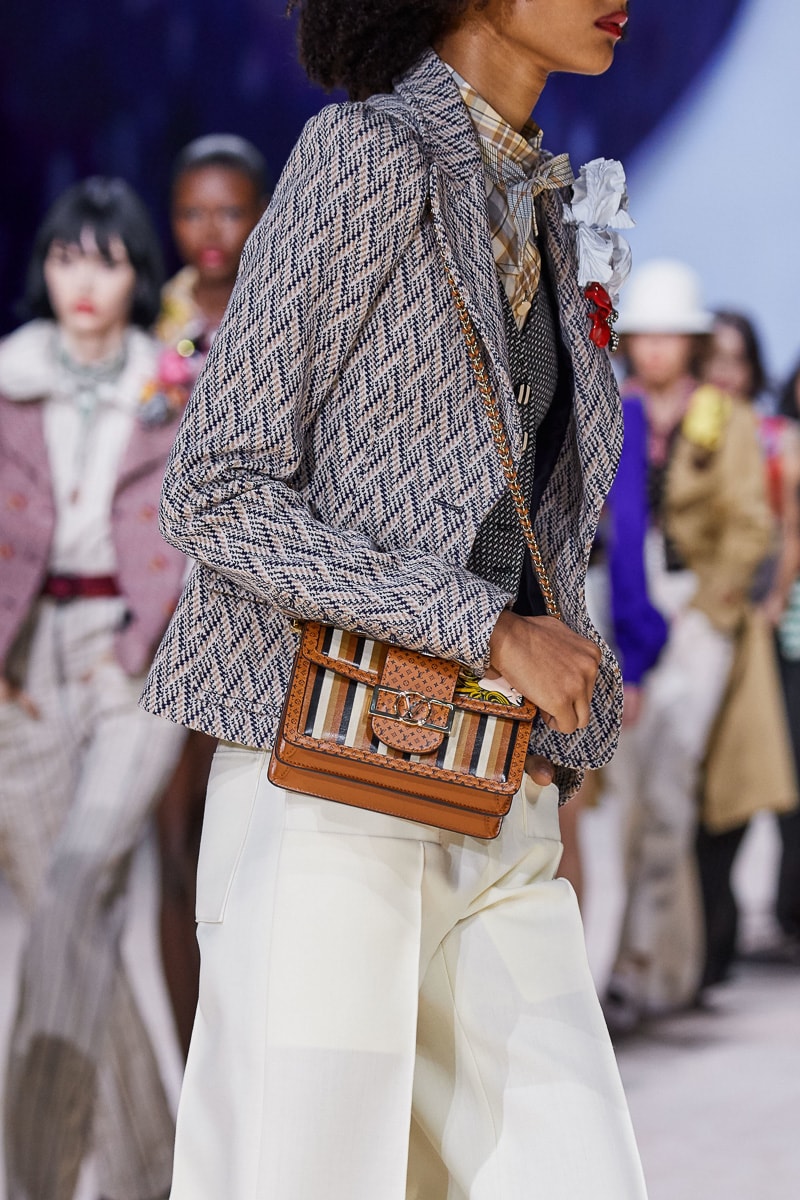 3 / 25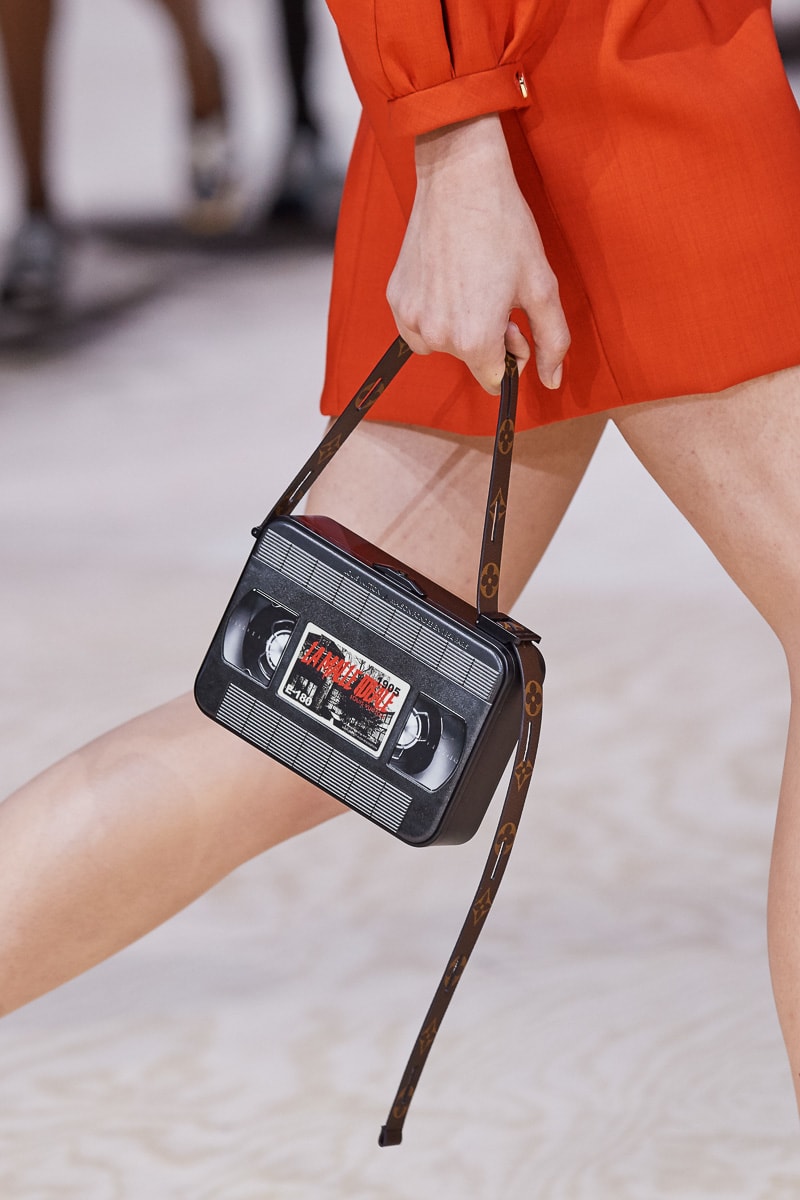 4 / 25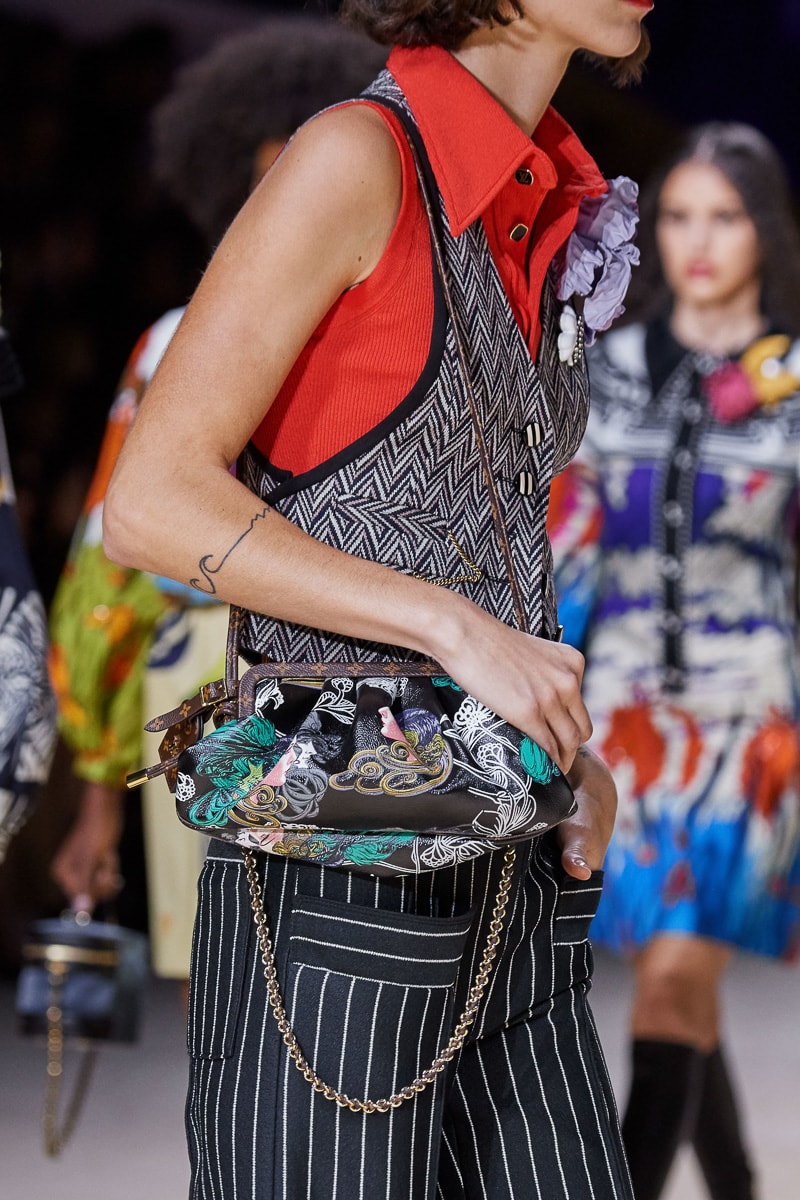 5 / 25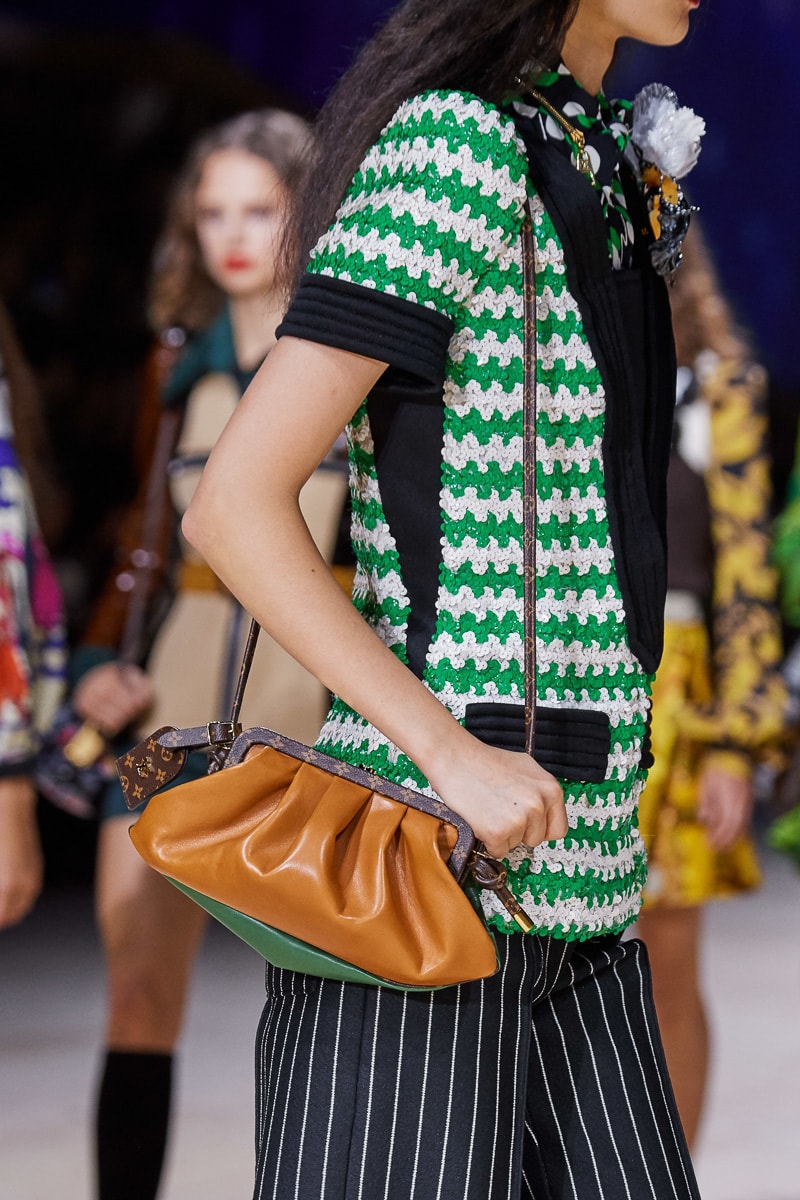 6 / 25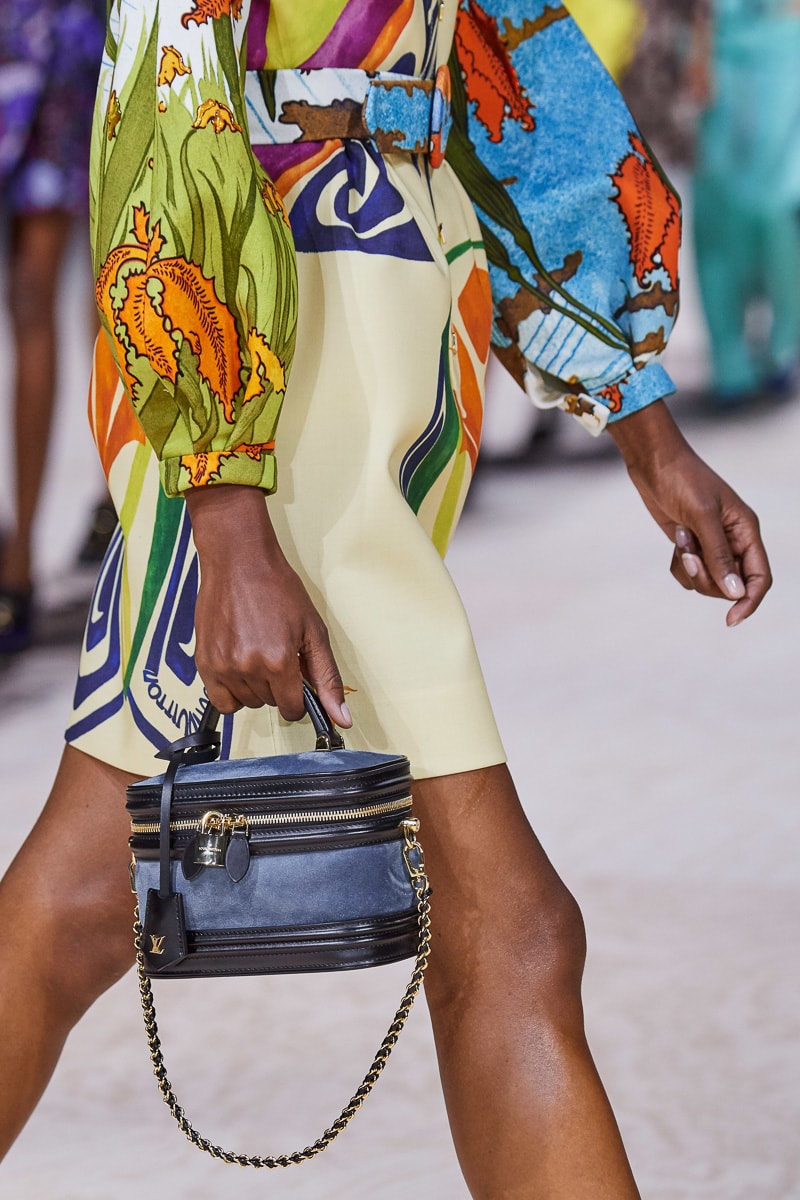 7 / 25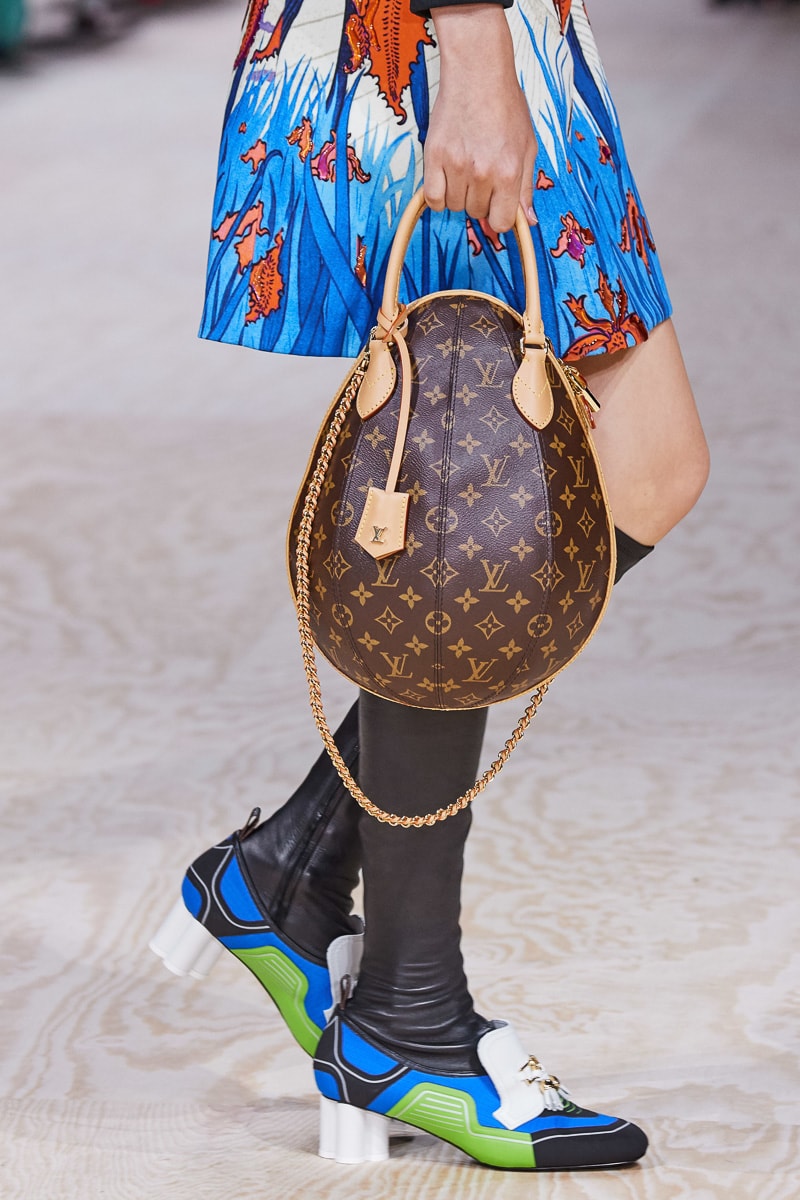 8 / 25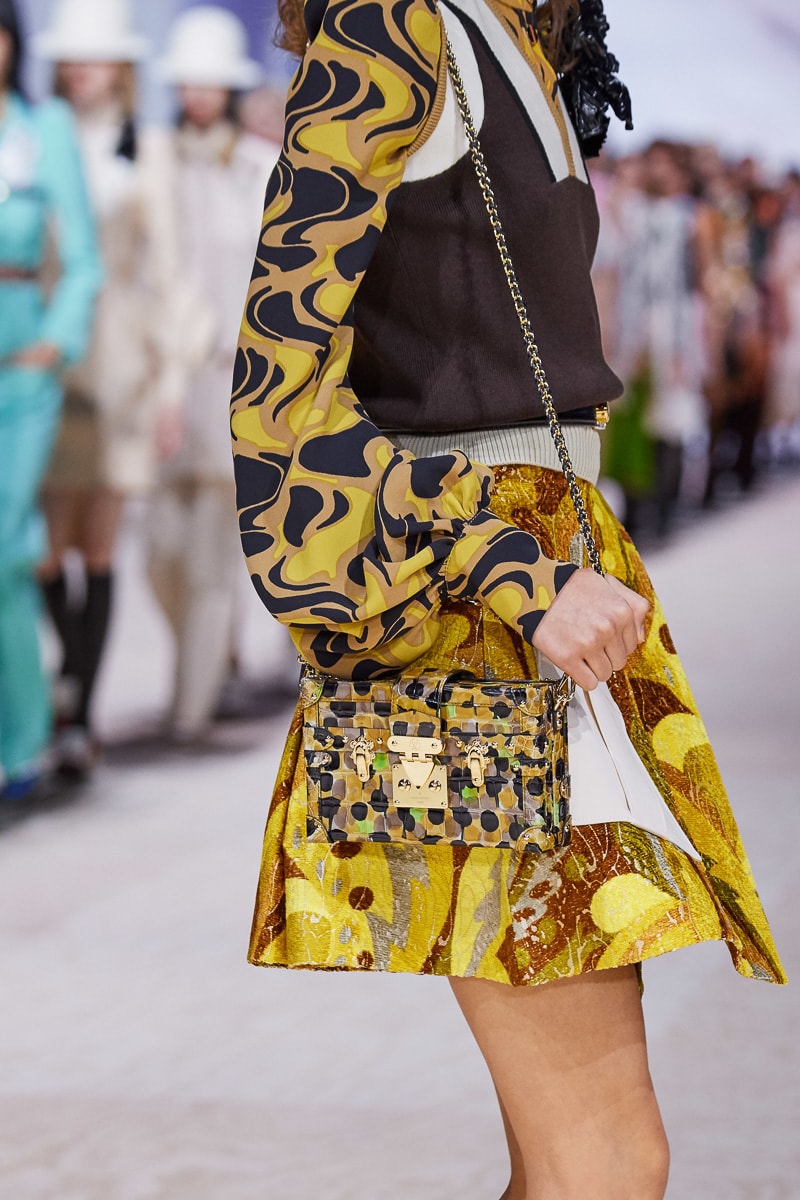 9 / 25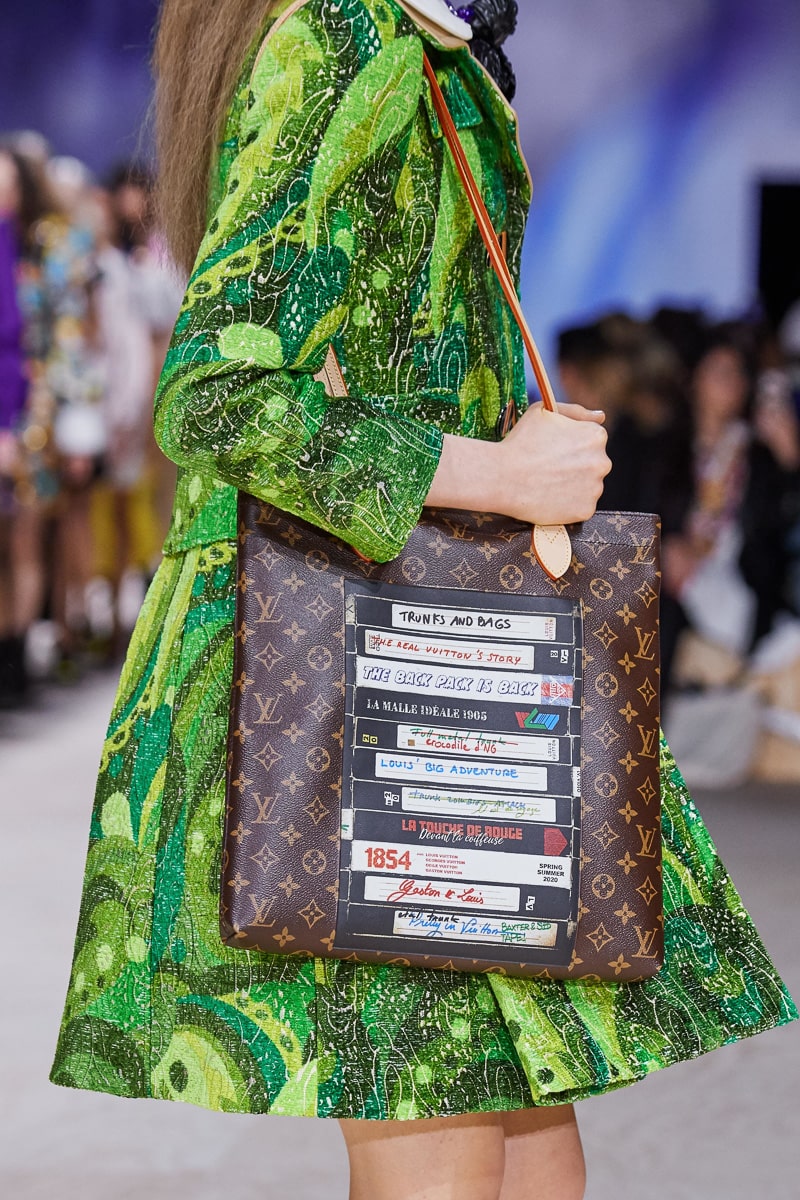 10 / 25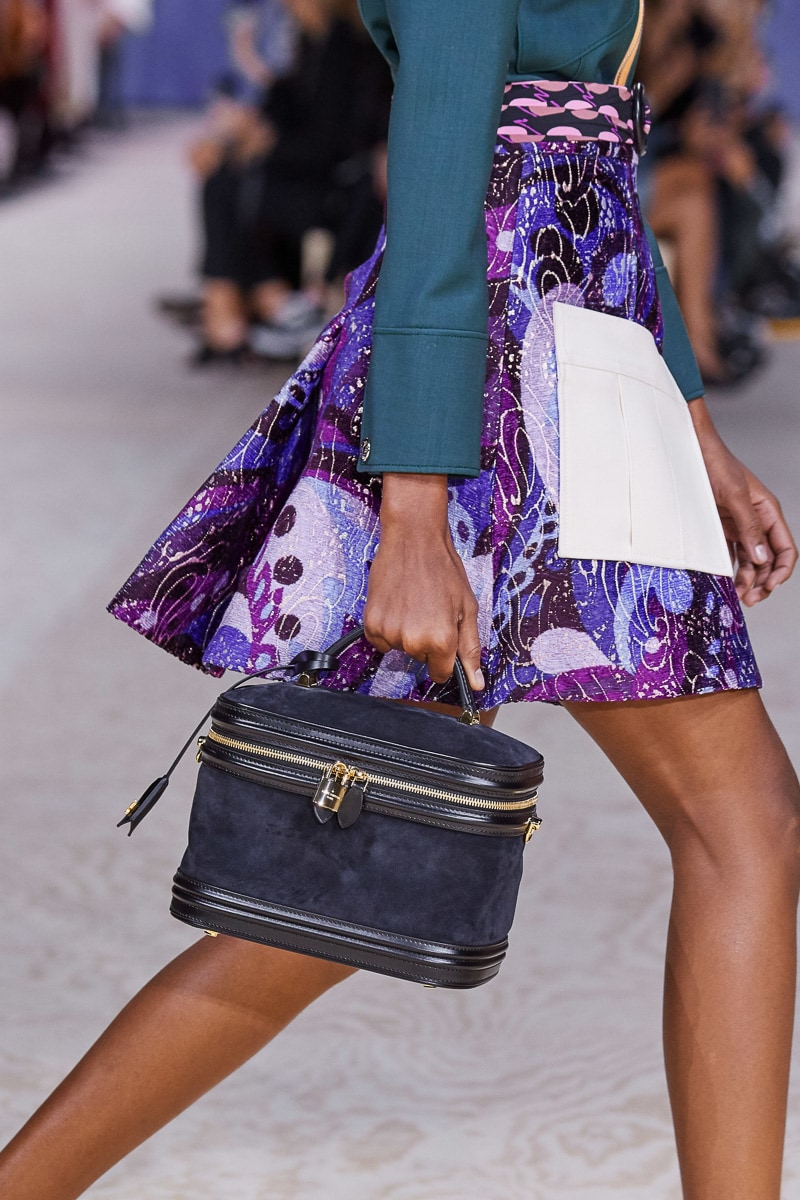 11 / 25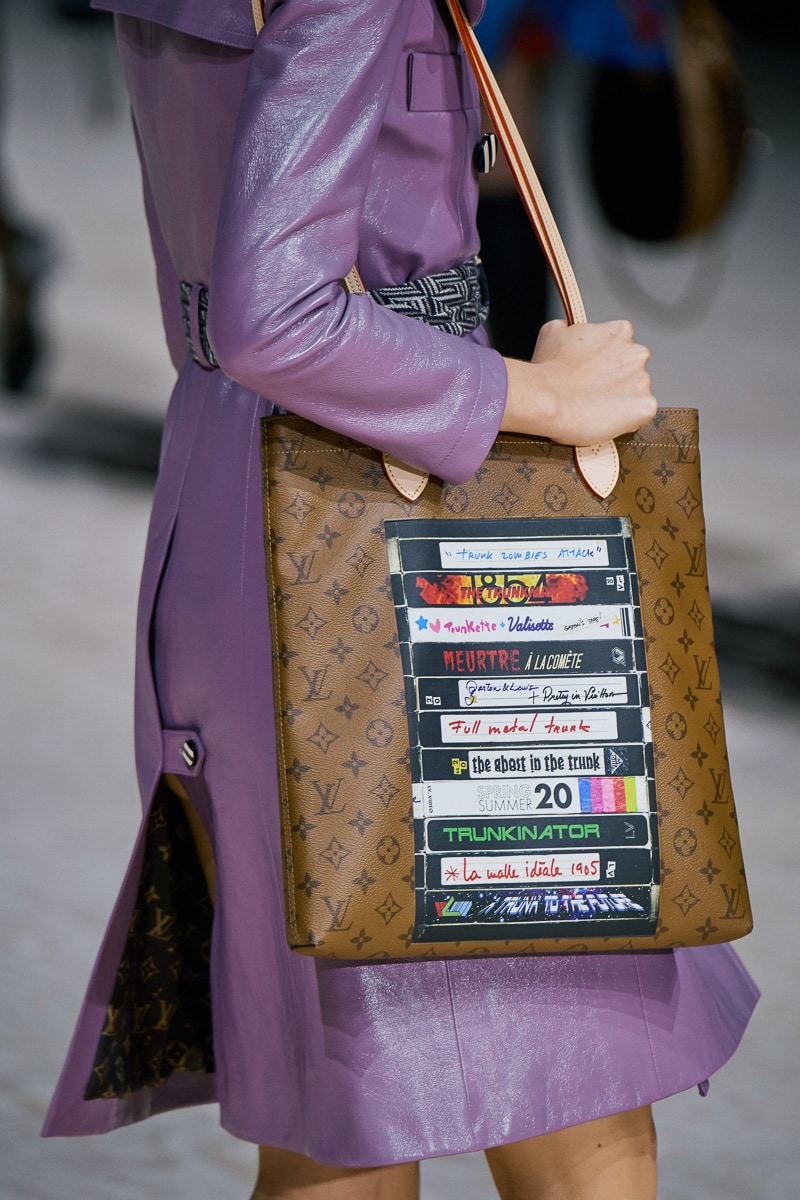 12 / 25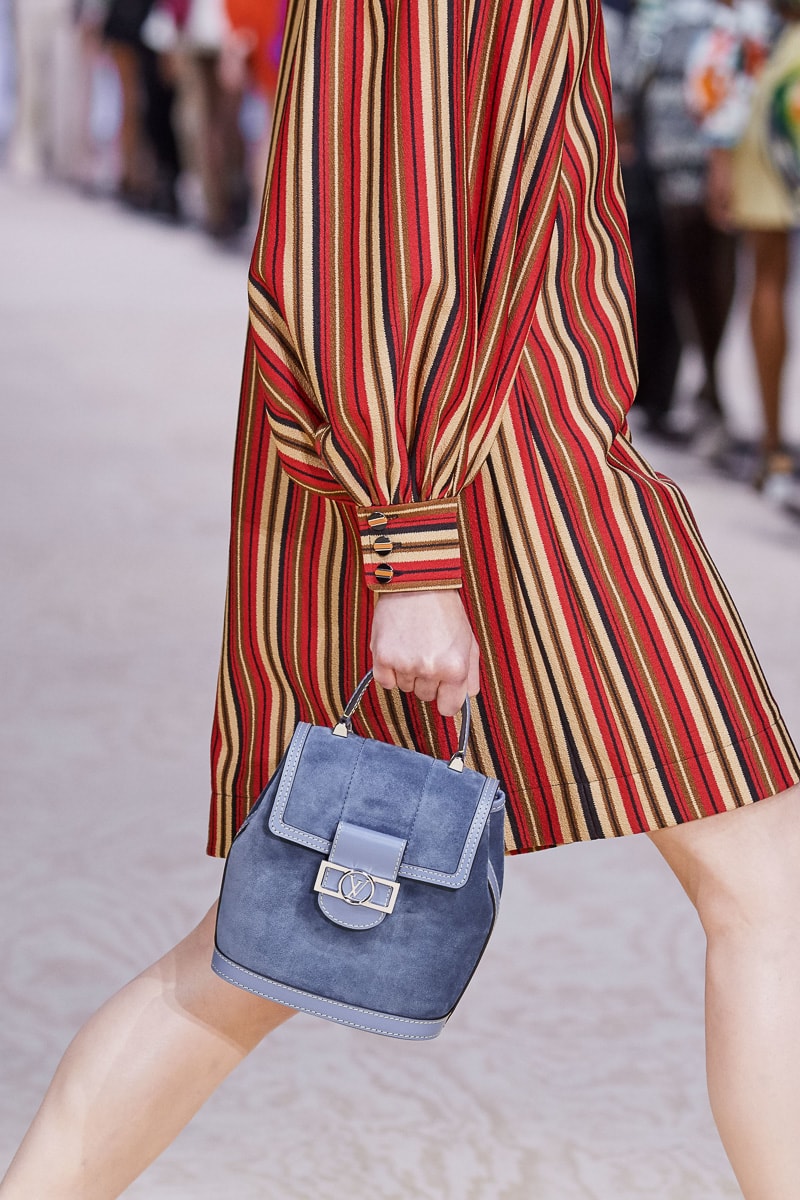 13 / 25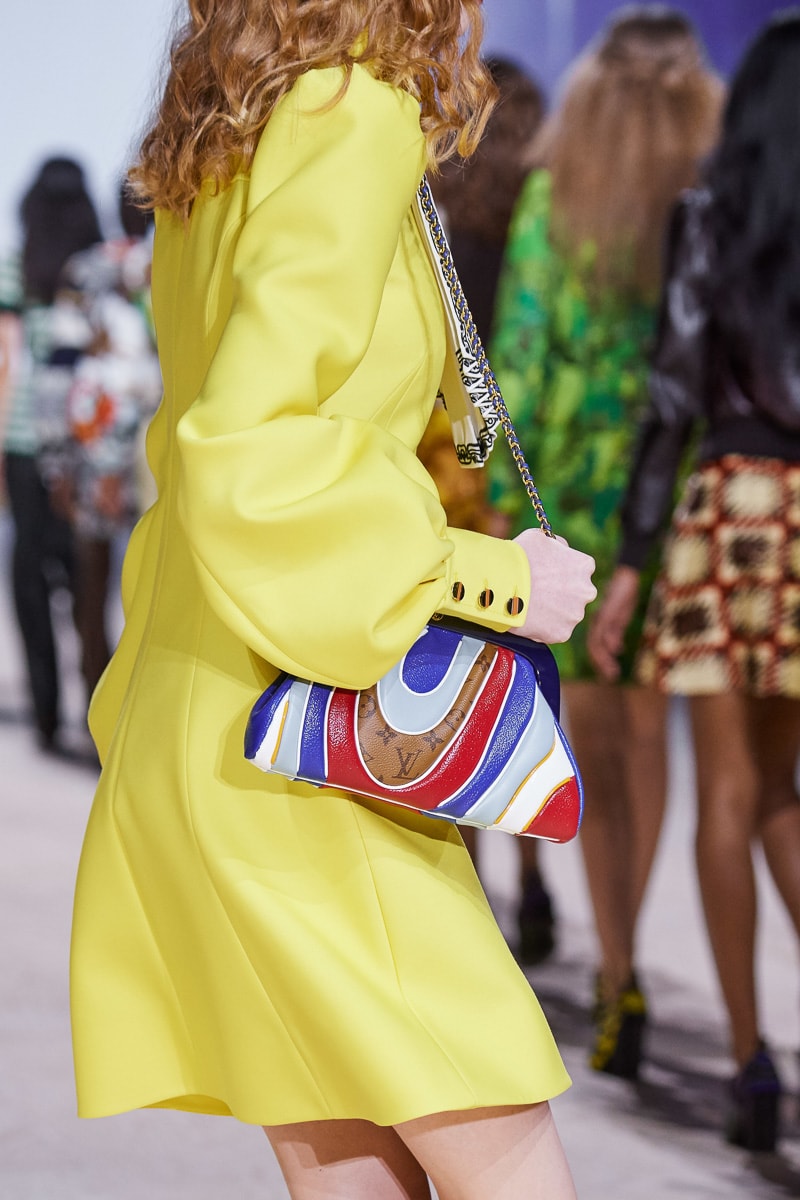 14 / 25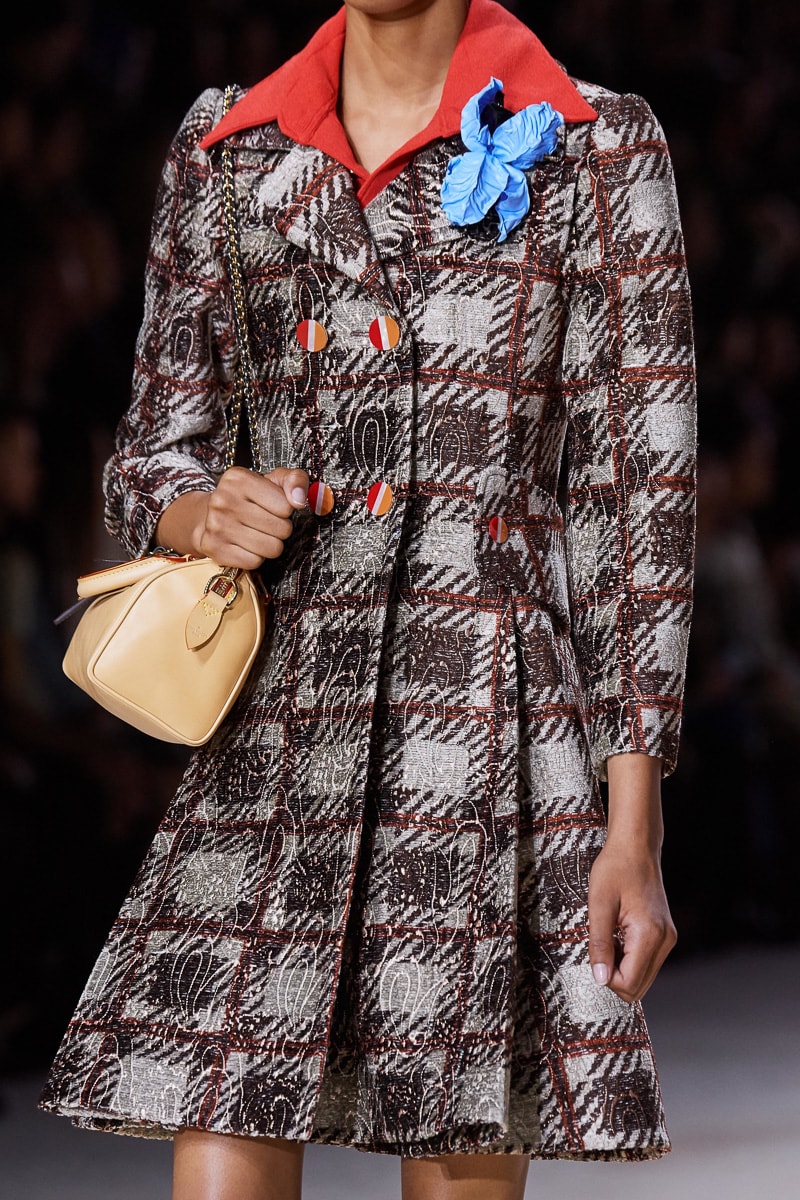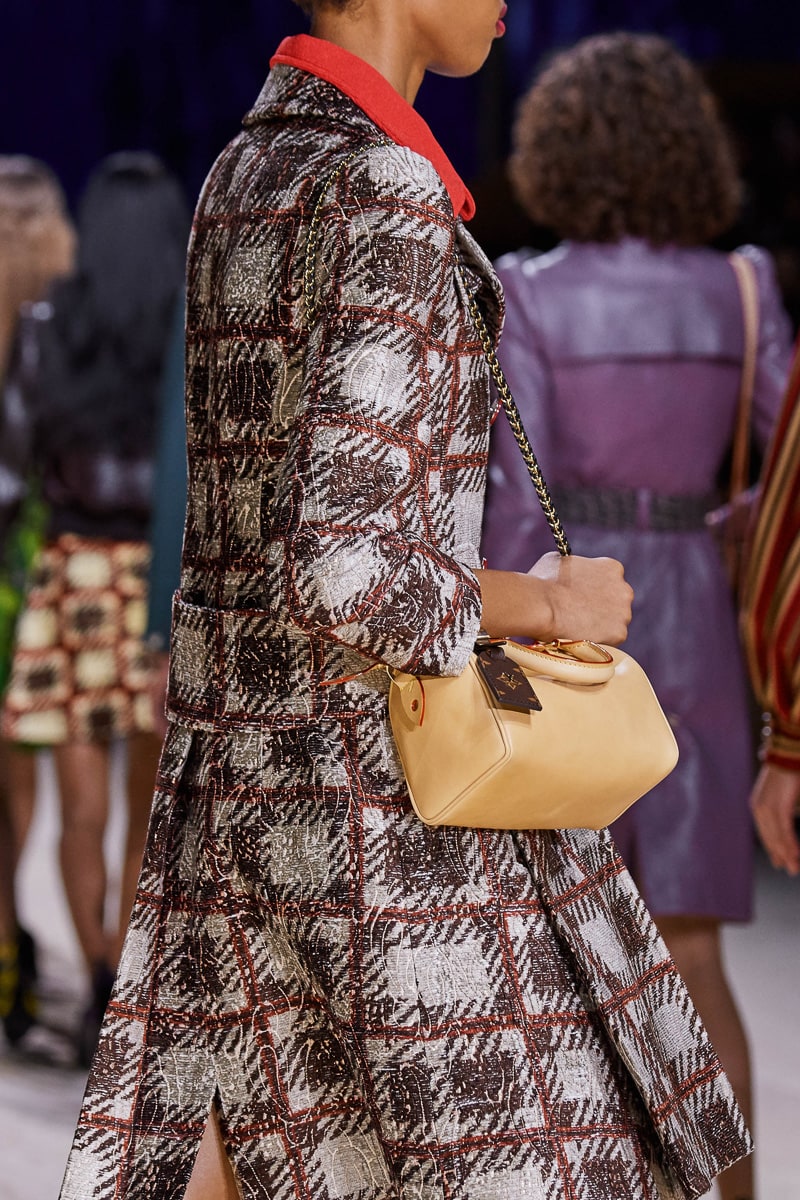 15 / 25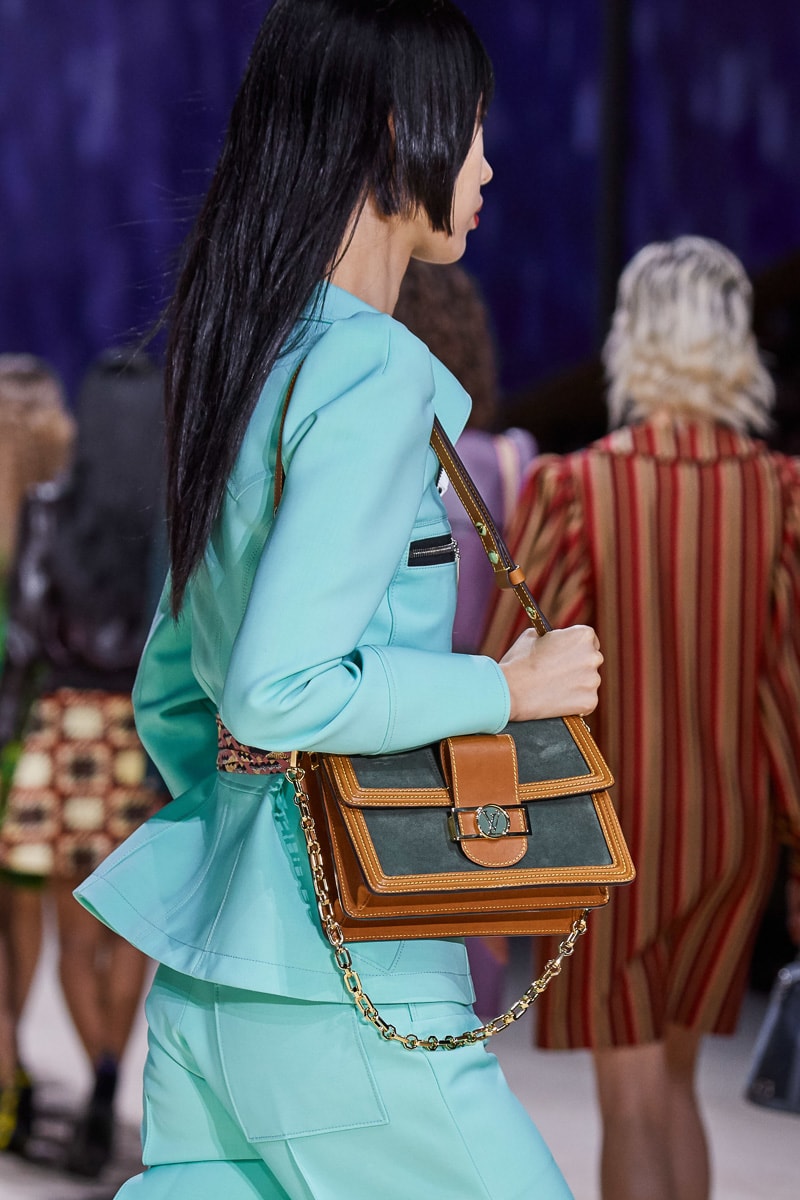 16 / 25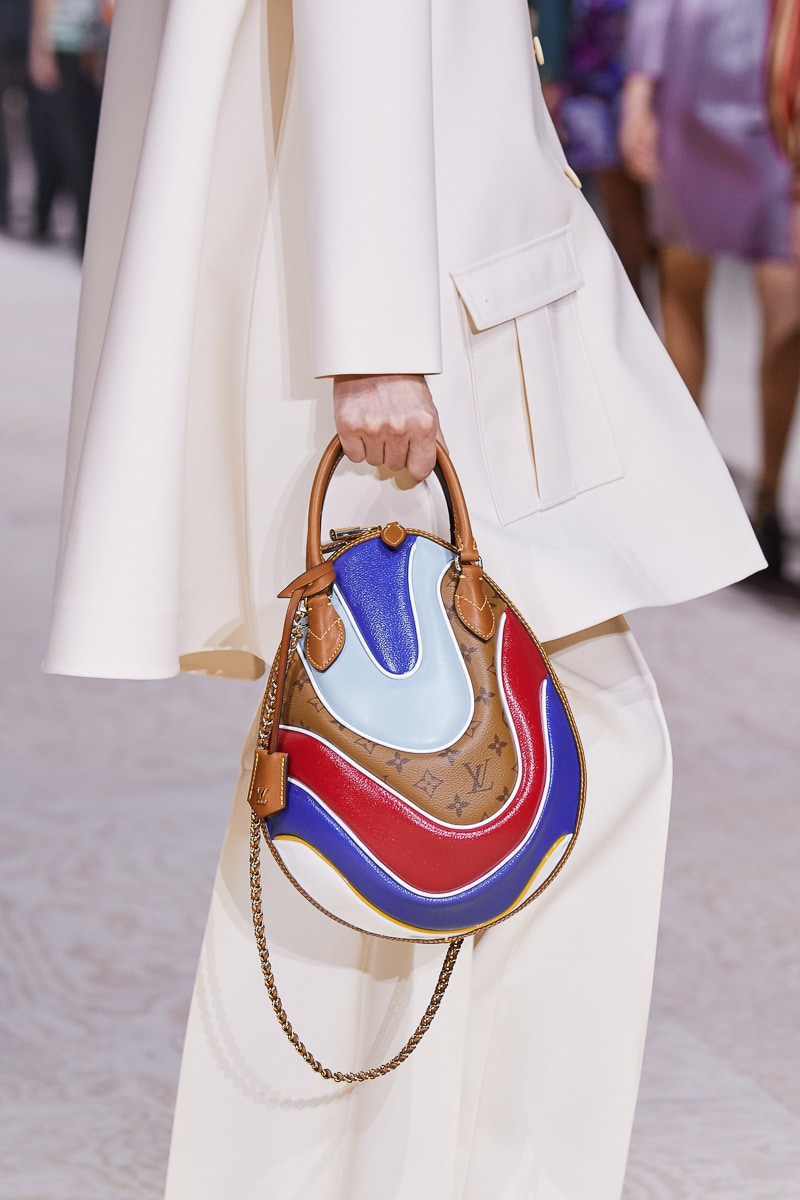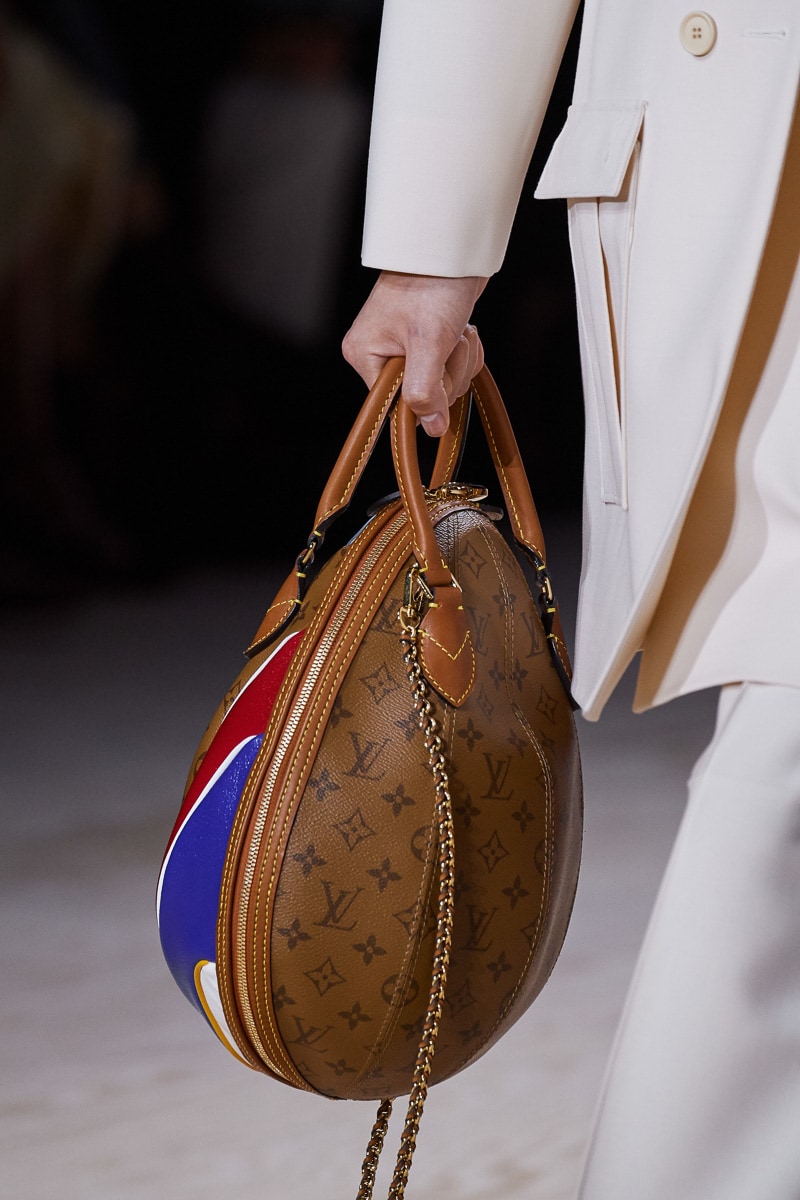 17 / 25
18 / 25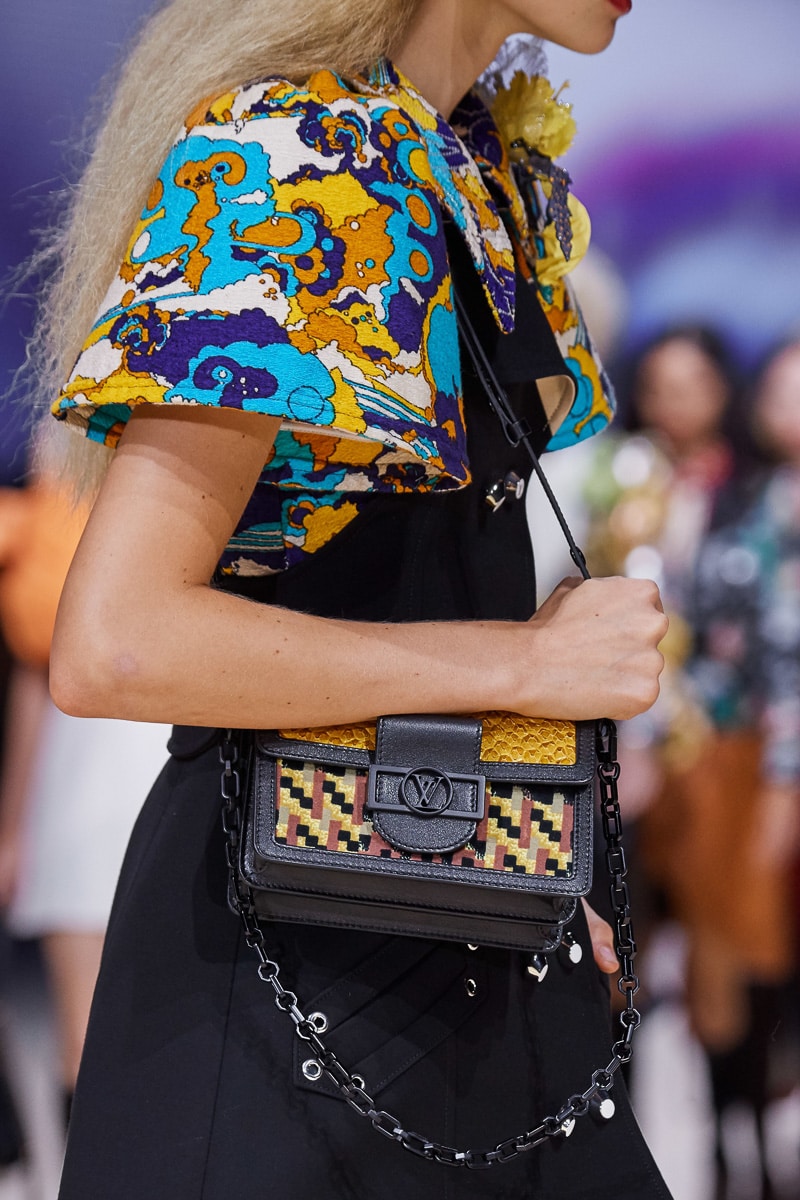 19 / 25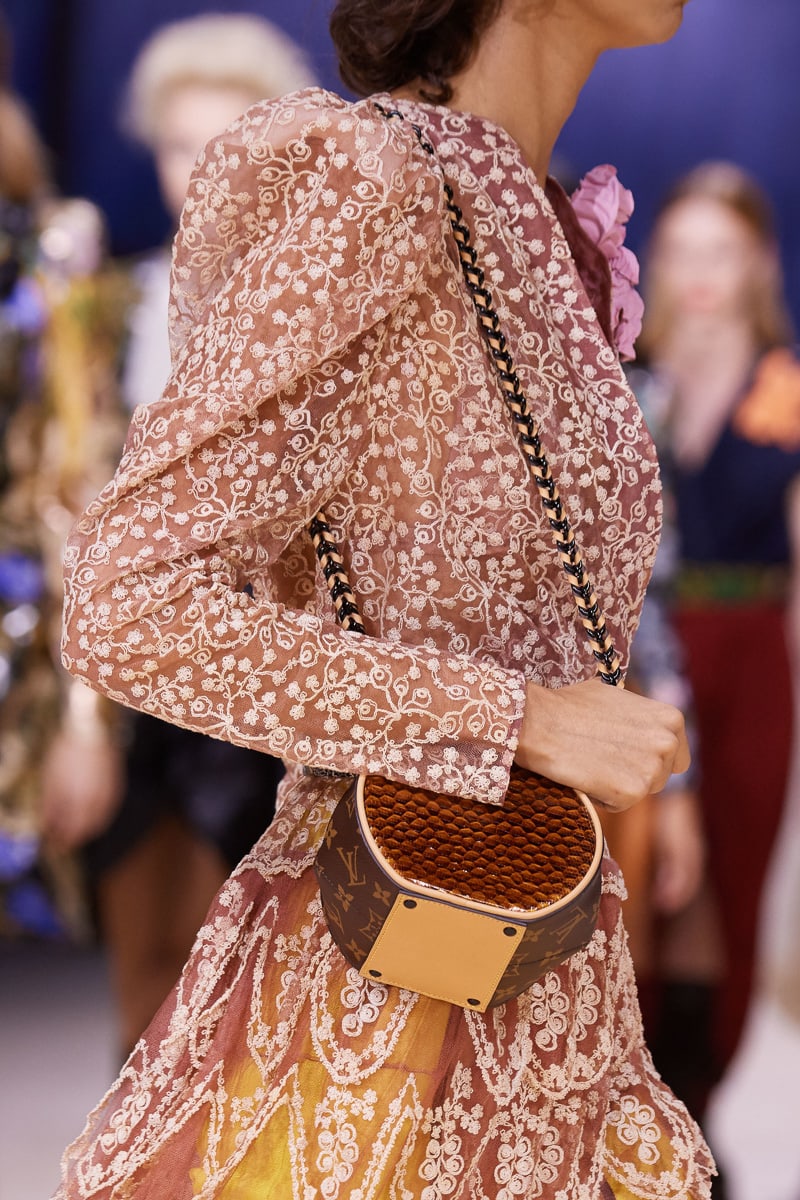 20 / 25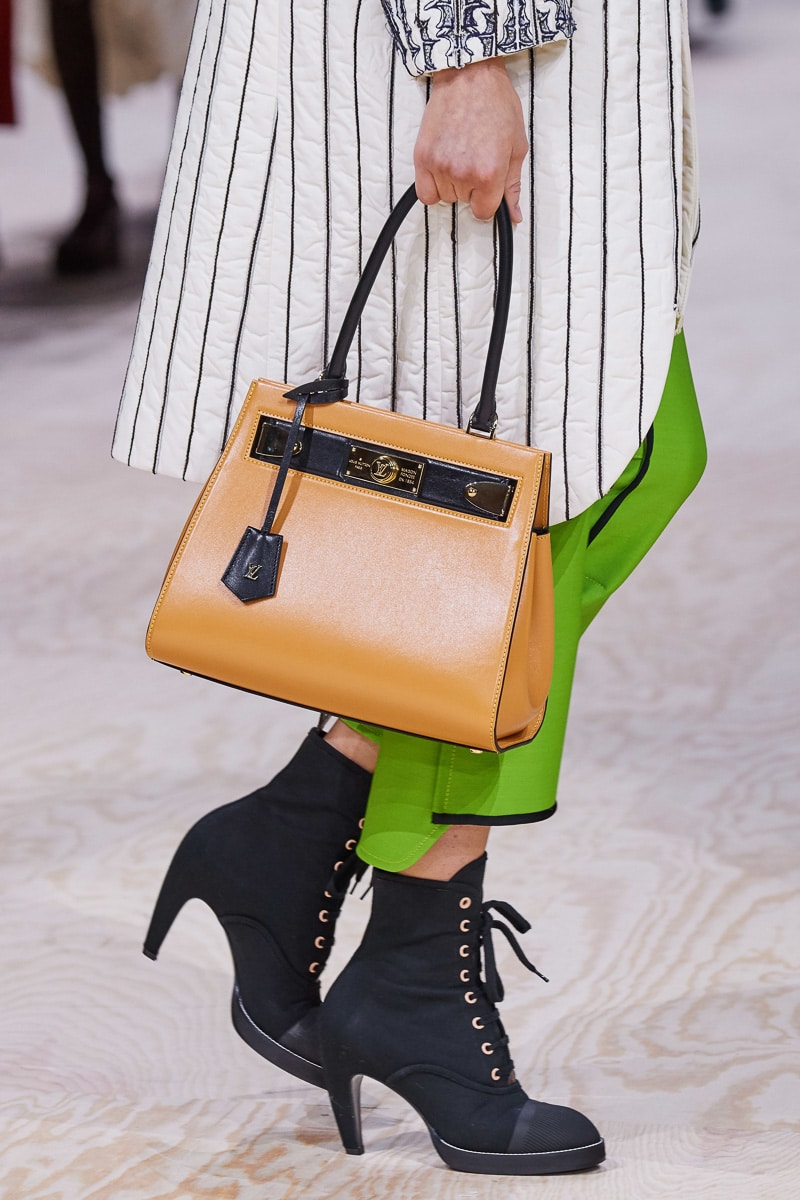 21 / 25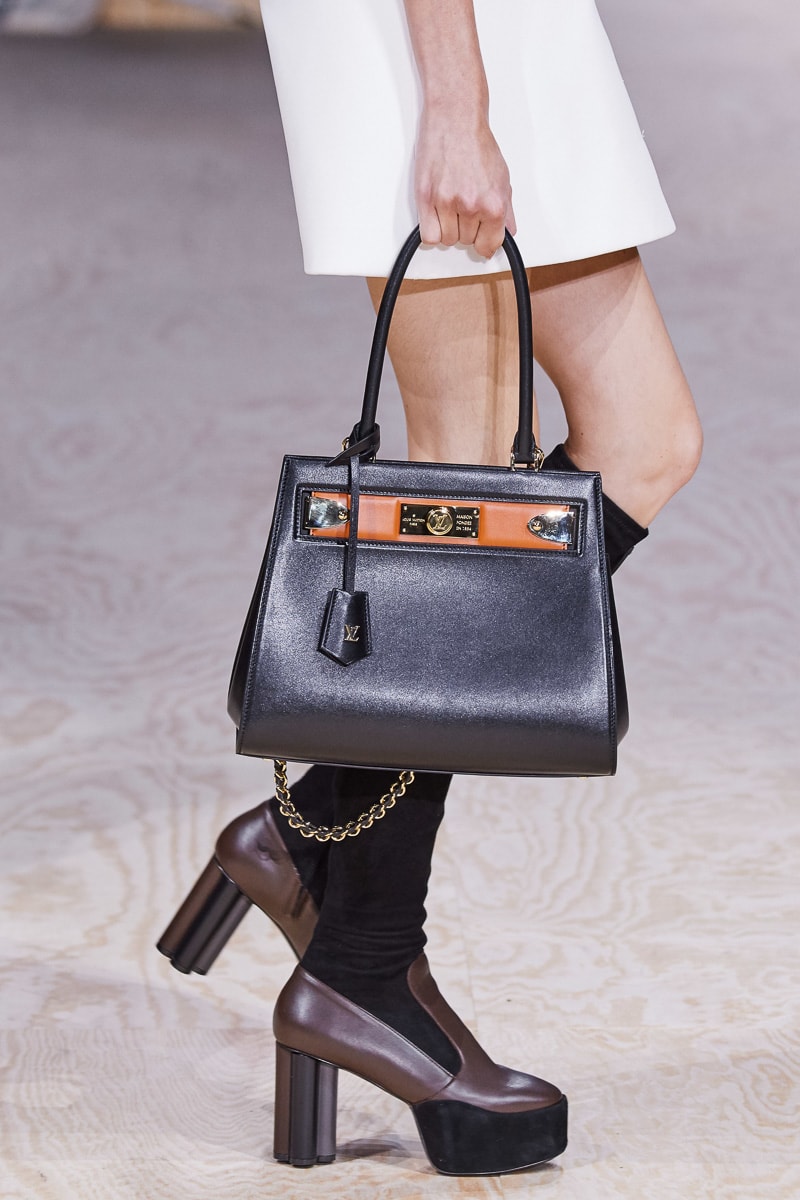 22 / 25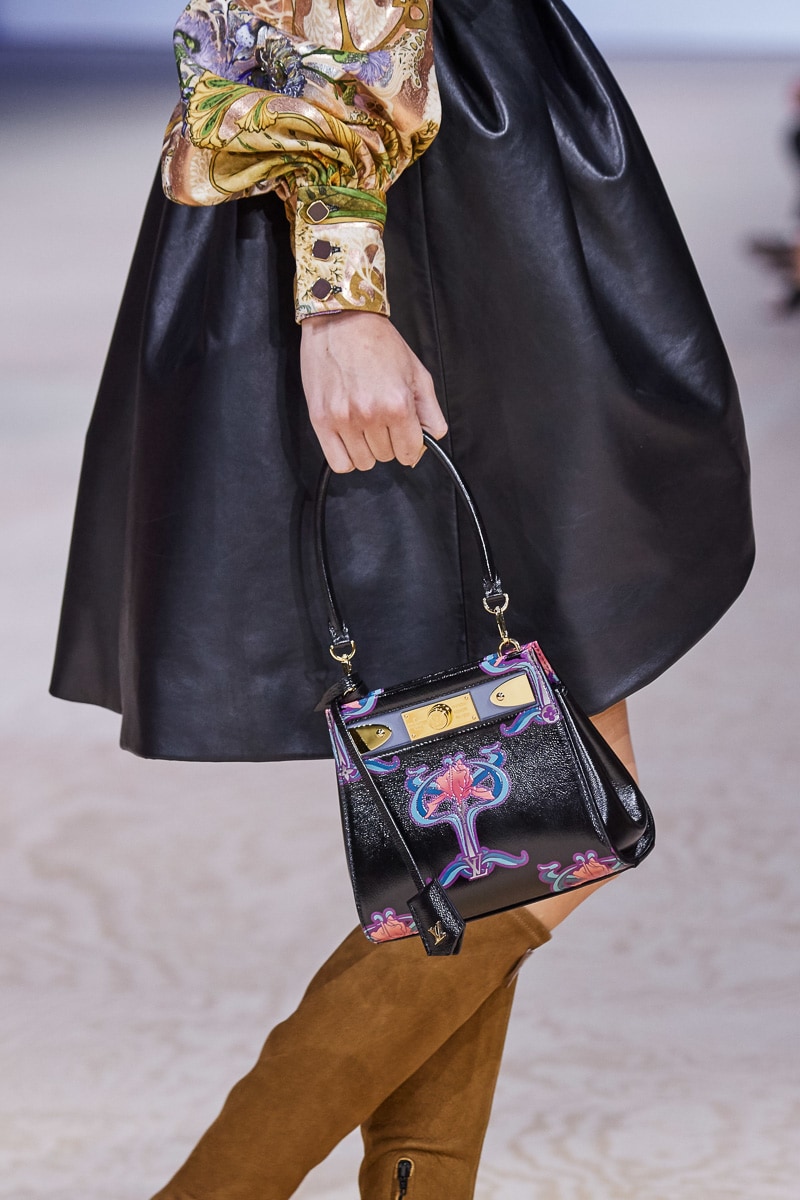 23 / 25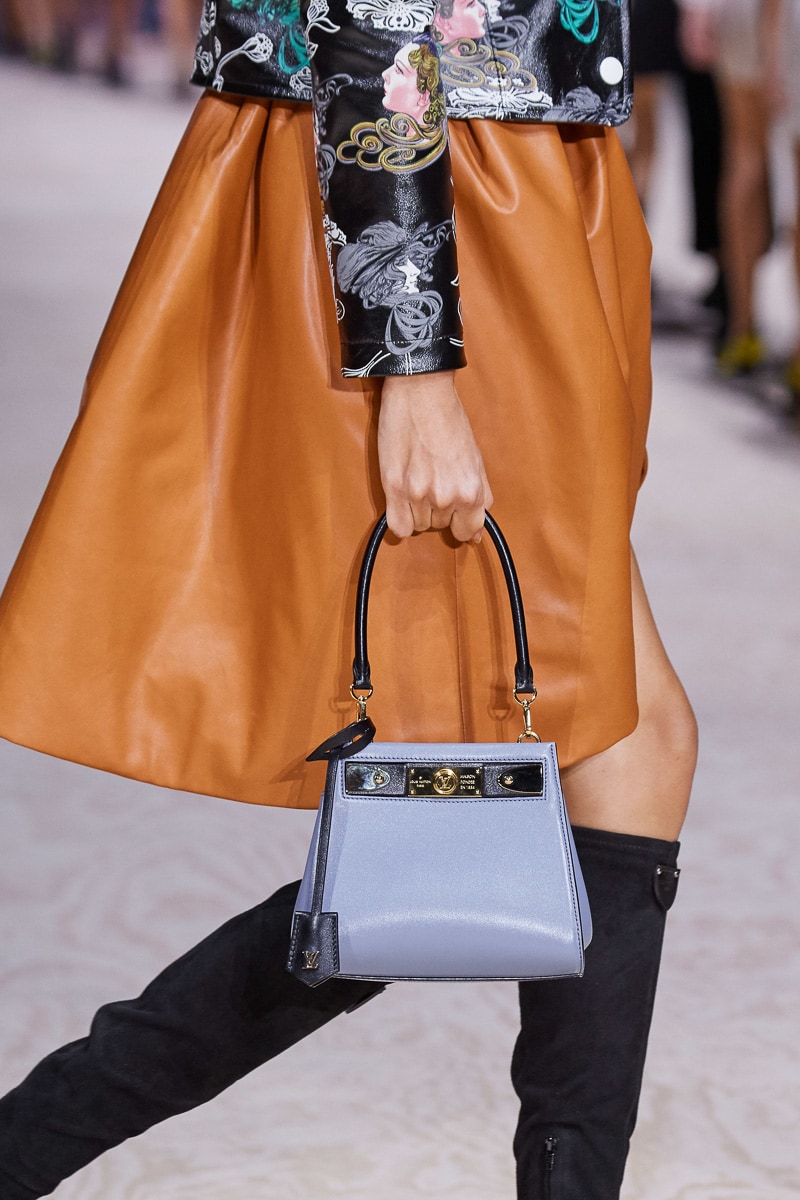 24 / 25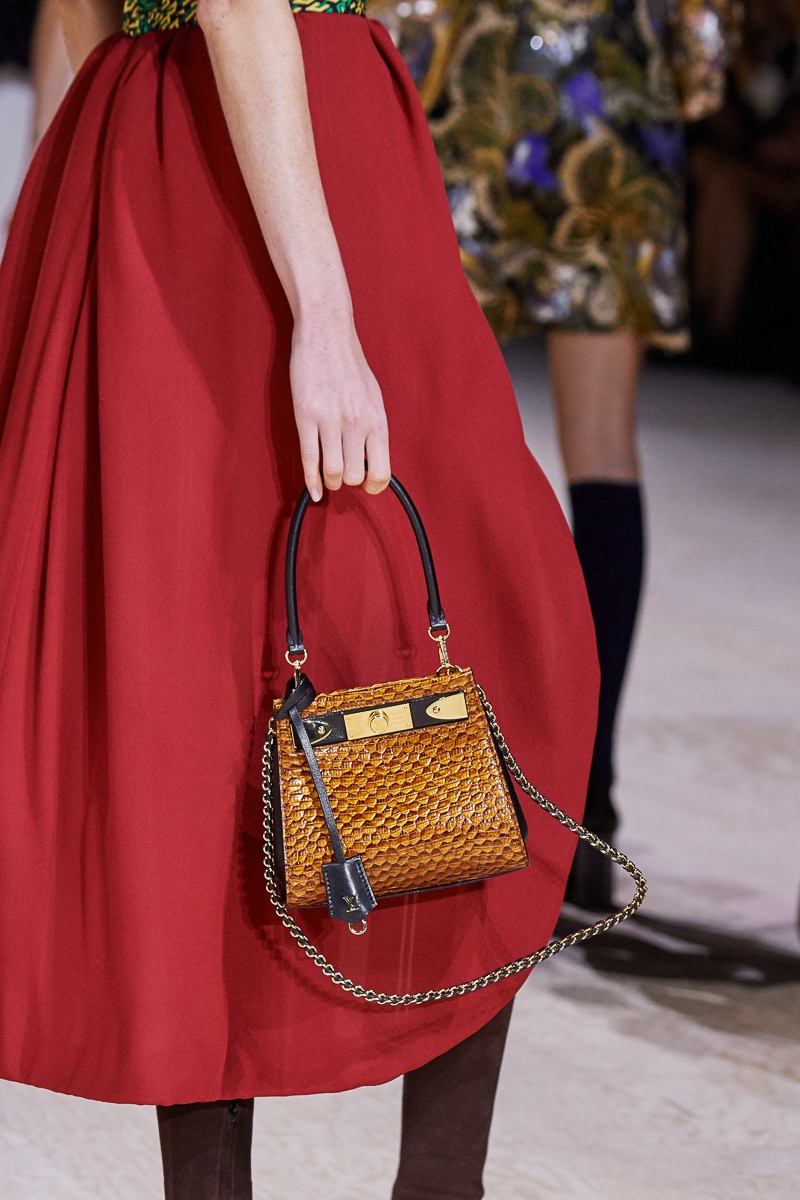 25 / 25