Back in August, Louis Vuitton dropped a brand new bucket bag for Fall 2018 and it was immediately a big hit. The bag quickly sold out on Louis Vuitton's website, and after being able to use the bag myself for a recent shoot, I'm not really surprised at all. It's not only eye-catching—I received multiple compliments on it the day I had it in tow—but it actually holds a bit more than you might think. For a mini bag, it holds a lot, and it is actually pretty functional. You can quote me on that—between the minis I own and all of the ones I've had a chance to carry thanks to working here at PurseBlog, I've had my hands on many a minis.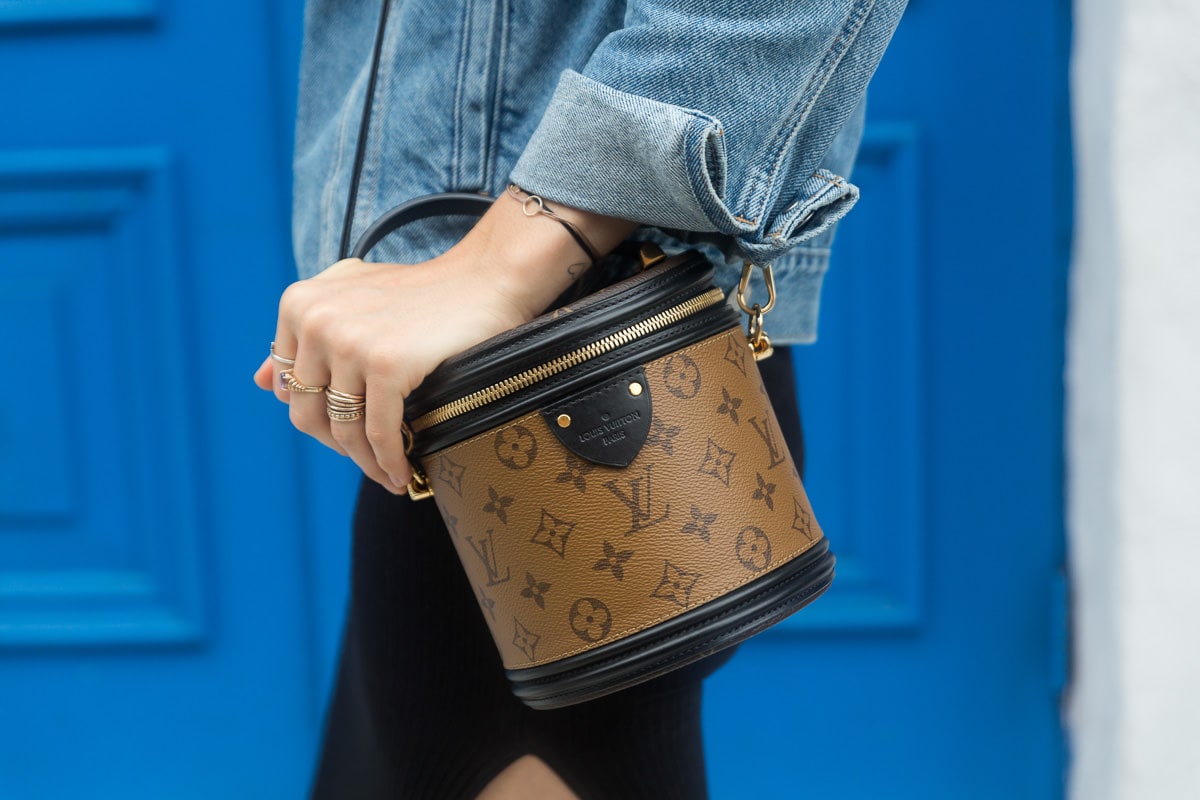 The Louis Vuitton Cannes bag is an updated version of Vuitton's Cannes beauty case, and though with its classic details the bag gives off a vintage vibe, it's still relevant to the ever-popular bucket bags of today. There are many details on this bag that I love, but my favorite thing of all is the look of the bag as a whole. Louis Vuitton does elegance like no other, and this bag is just that; however, it works alongside a more casual day-time look as well. I adore the structured shape of this bag, and though it is definitely in the bucket bag family, its construction makes it different from most bucket bags of the moment. It's much sturdier and also a bit more functional than most, which are often on the flimsier side with a drawstring closure. I like that the Cannes has a top zip-around closure, which keeps your belongings super secure. One downside to the closure of this bag is getting things in and out of it while on the move is a bit difficult. You have to make sure you have one hand on the bottom of the bag so that it doesn't just flop open once you unzip it, if you're holding on to the top handle only. If so, you'll spill the contents of your purse out on the street.




The Cannes bag can be carried a few different ways. You can carry it strictly via the top handle, either in the crook of your arm or in your hand, and if I were to wear this out to an event, I would definitely wear her this way, with the longer strap totally removed. For a daytime look, or if you're wearing this out at night to a place that's more crowded, the best way to wear this bag is over the shoulder or cross-body with the longer strap attached. Inside, the bag is lined in microfiber and there are no interior pockets. The overall dimensions of this mini-but-mighty bucket bag are 6″L x 7″H x 6″W, and I was able to fit in my iPhone X, a Louis Vuitton card case, a small cosmetics pouch, a mini notebook and pen, a protein bar, and my sunglasses in a cloth pouch. See below for how I arranged my stuff with room to spare!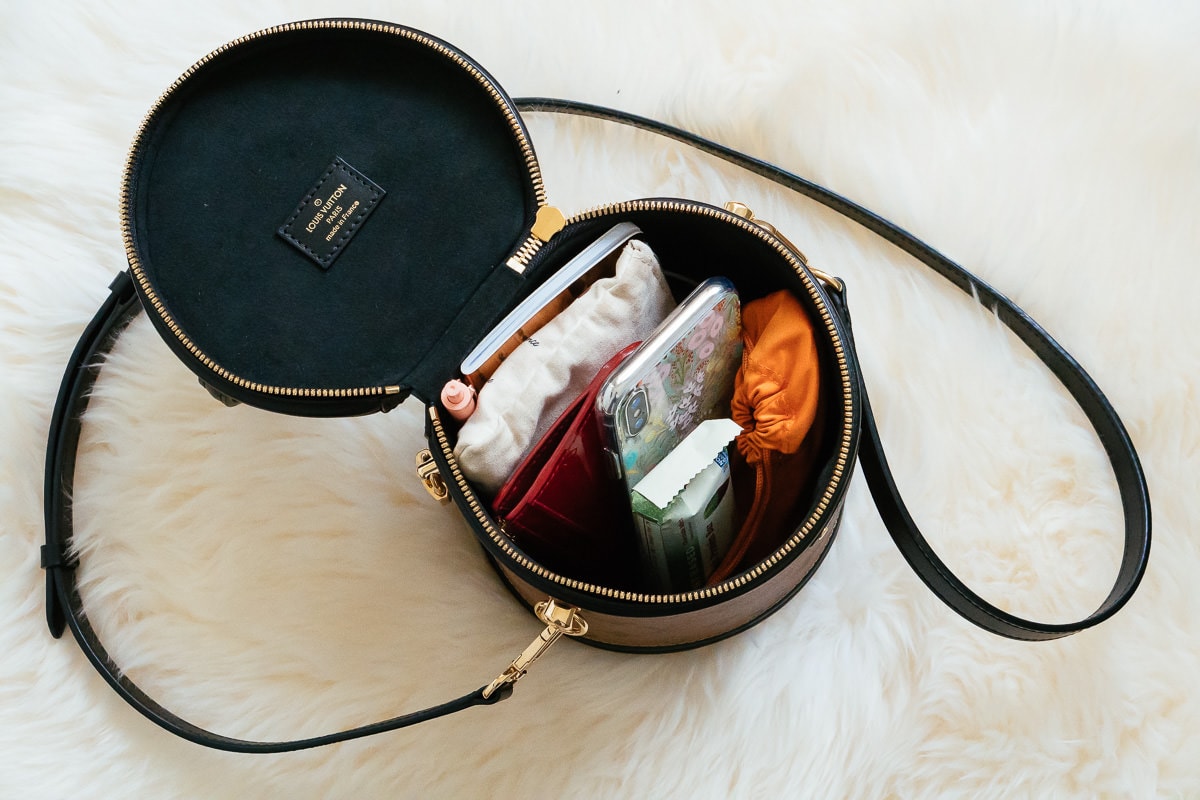 We shot the Cannes bag in colorblocked Monogram and Monogram reverse coated canvas with leather trim, though the Cannes bag does also come in a really nice Epi Leather version, which I recently spotted on a chic girl at my local coffee spot. I love the all-leather version, and I wish Louis Vuitton would hear me out, and pretty please come out with the Epi version in red—I'll be the first in line!