The Louis Vuitton Speedy Bag is arguably one of the most recognizable (and most coveted) designer bags of our time. It's a true classic that was first conceptualized in the early 1930s. Though the original Speedy lacks a shoulder strap, it was intended for daily carry, modeled after another Louis Vuitton classic: the Keepall.
First introduced in the 30 size, the bag now comes in 3 additional sizes, not to mention multiple colors, fabrications, and there's even a version with a built-in shoulder strap: the Speedy Bandouliere.
The Speedy bag is a must-have for every bag lover. It's not only on the more affordable side, but it's also both stylish and functional. Not to mention, we've got 4 non-invasive tips and ticks to help you get even more out of your Speedy bag! We took the below hacks for a spin using a vintage Speedy 35.
1 / 4
DIY O-Ring Strap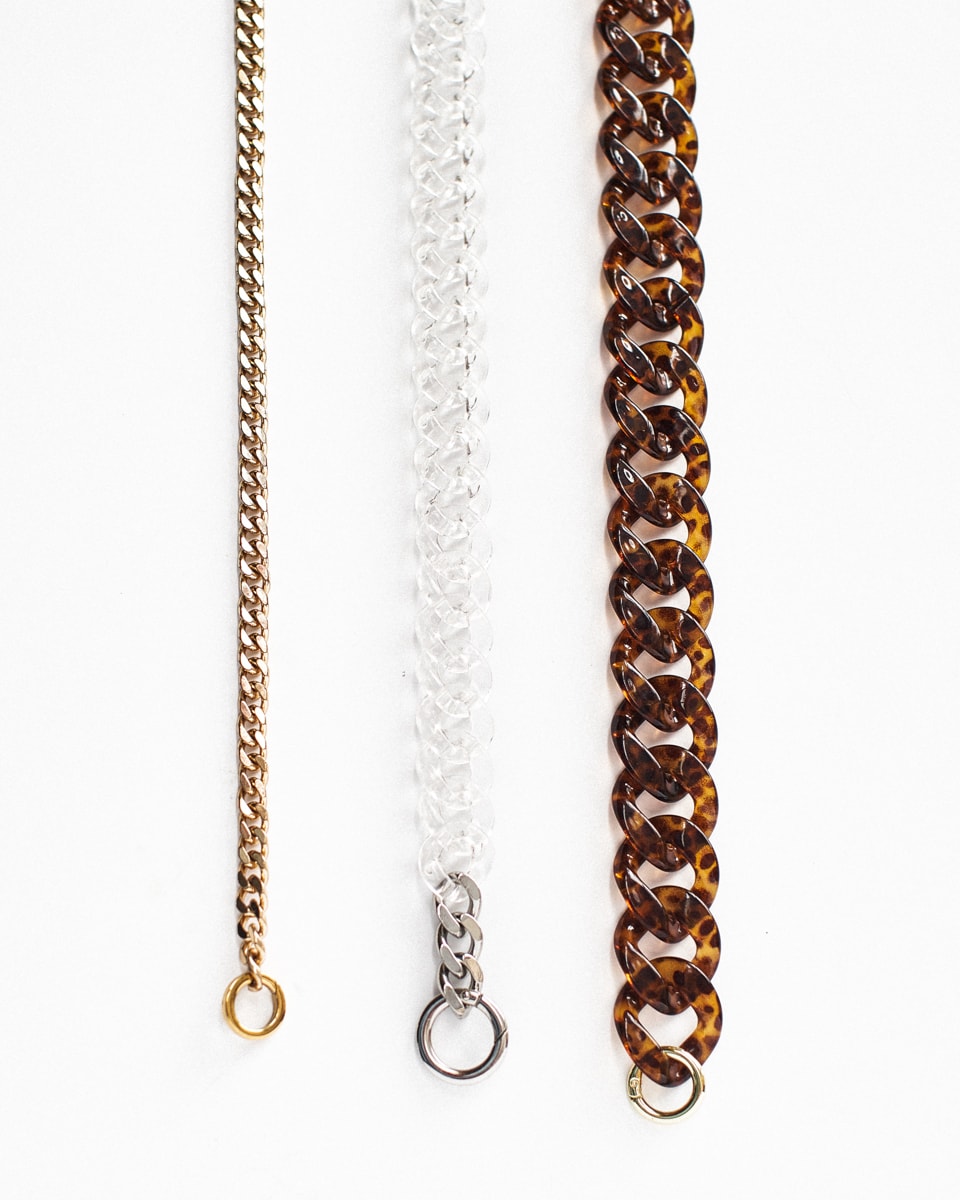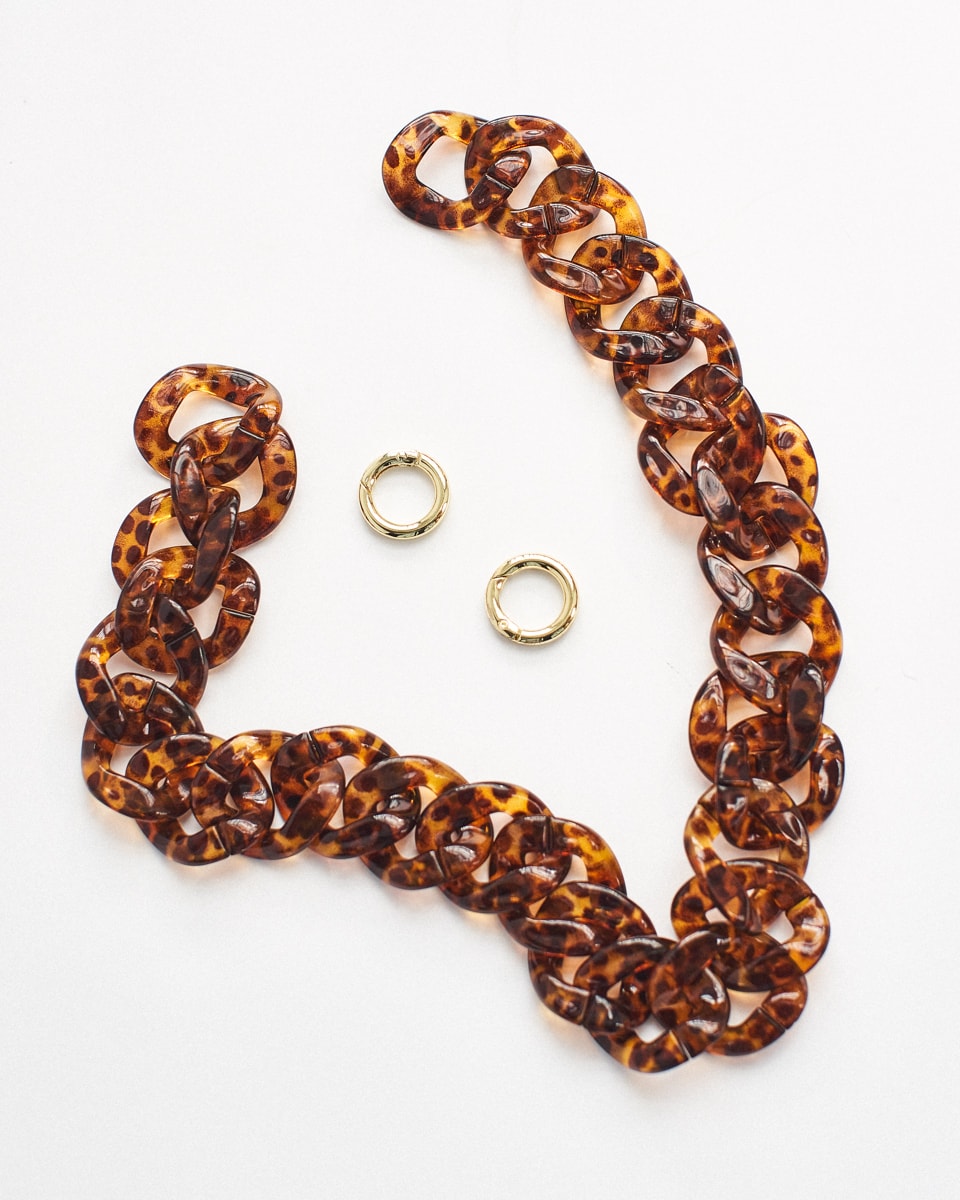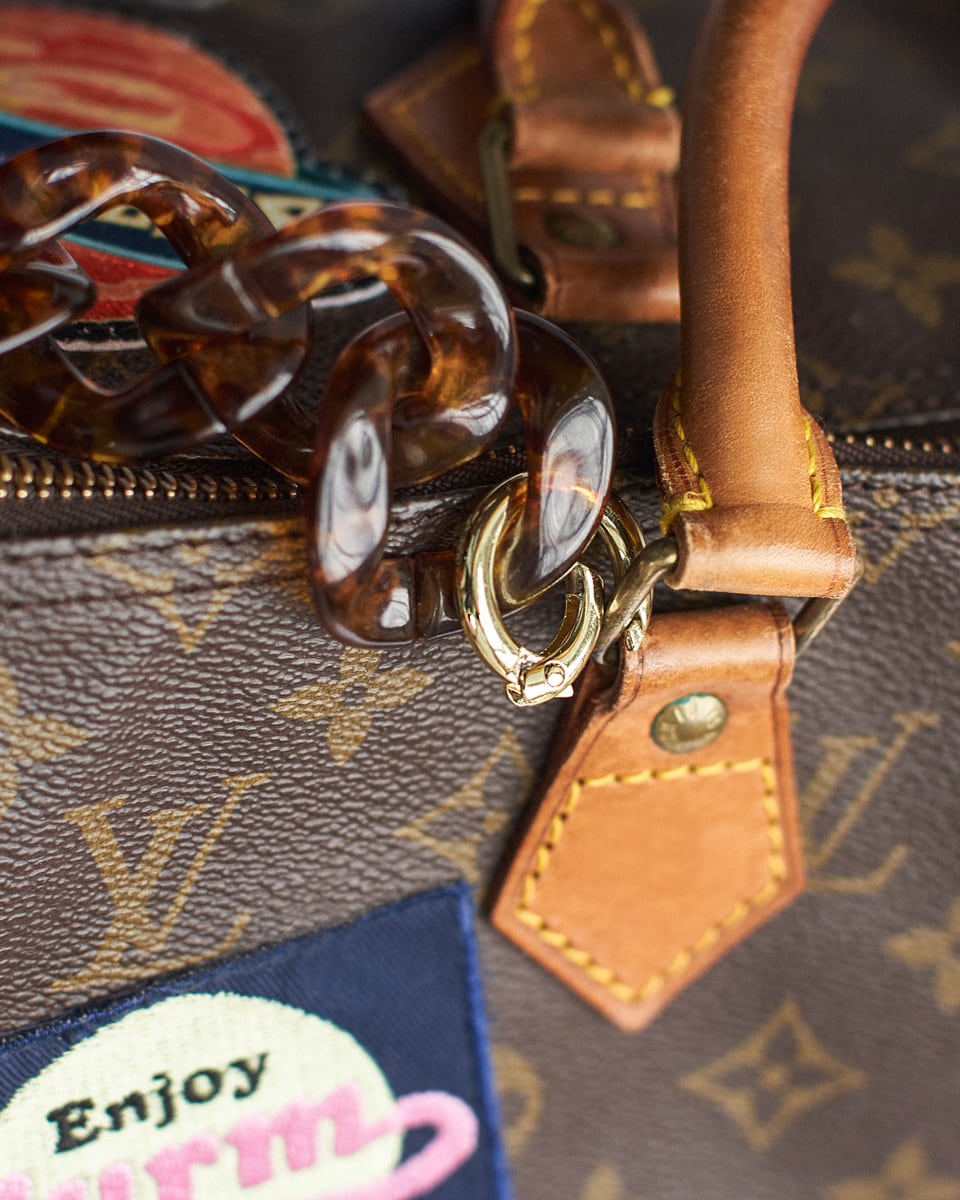 Our first hack works wonders not only for functionality (we all could use a longer strap from time to time!), but also to add a bit of flair. Personally I purchased my speedy before the Speedy B was a thing, and though I'm unsure which I would have chosen had the Speedy B been around already, nothing beats the original.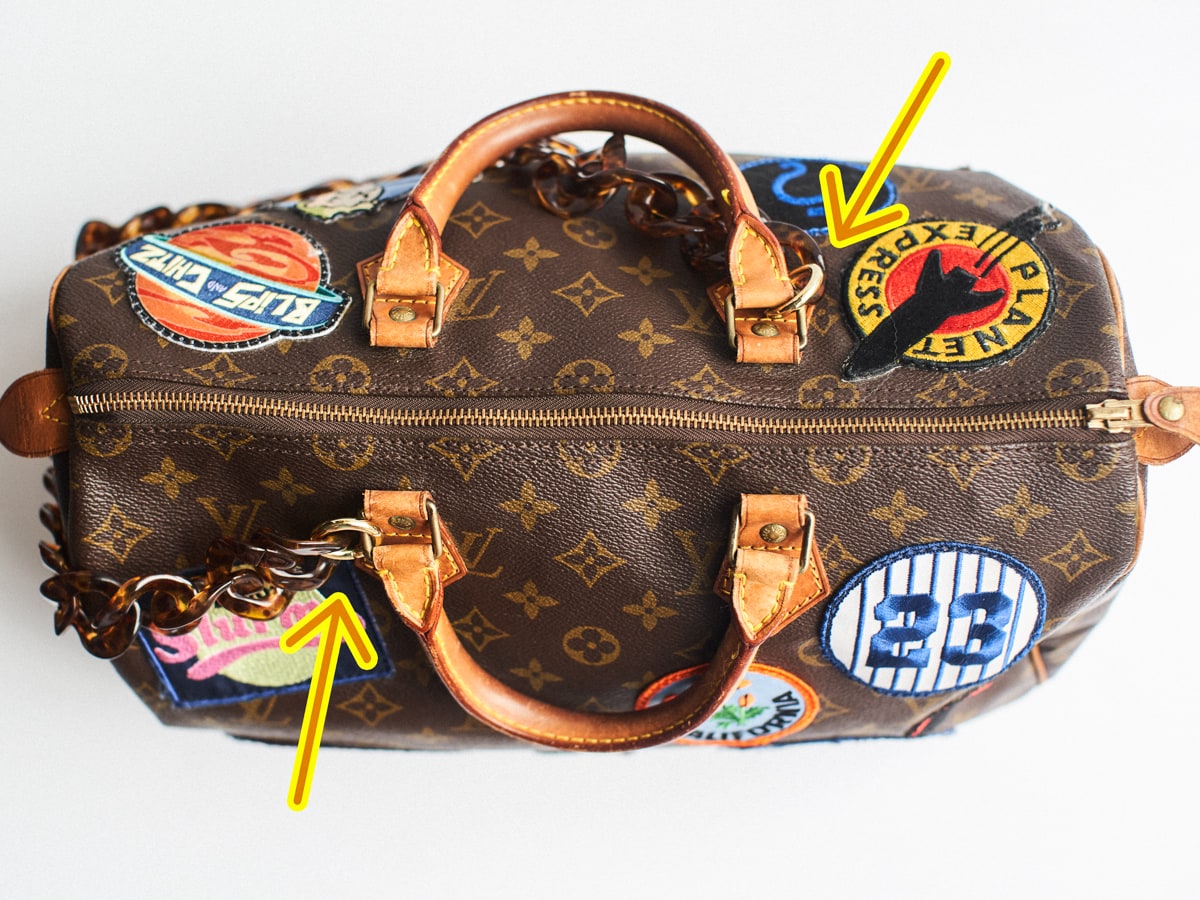 The Speedy B might be a bit more functional, but the original Speedy is a true classic. Fear not though, we've got you covered with this trendy hack! These acrylic chain straps are available via Etsy or Amazon, and with a tiny gold hook, you've instantly made your Speedy both a bit edgier and a bit easier to handle too!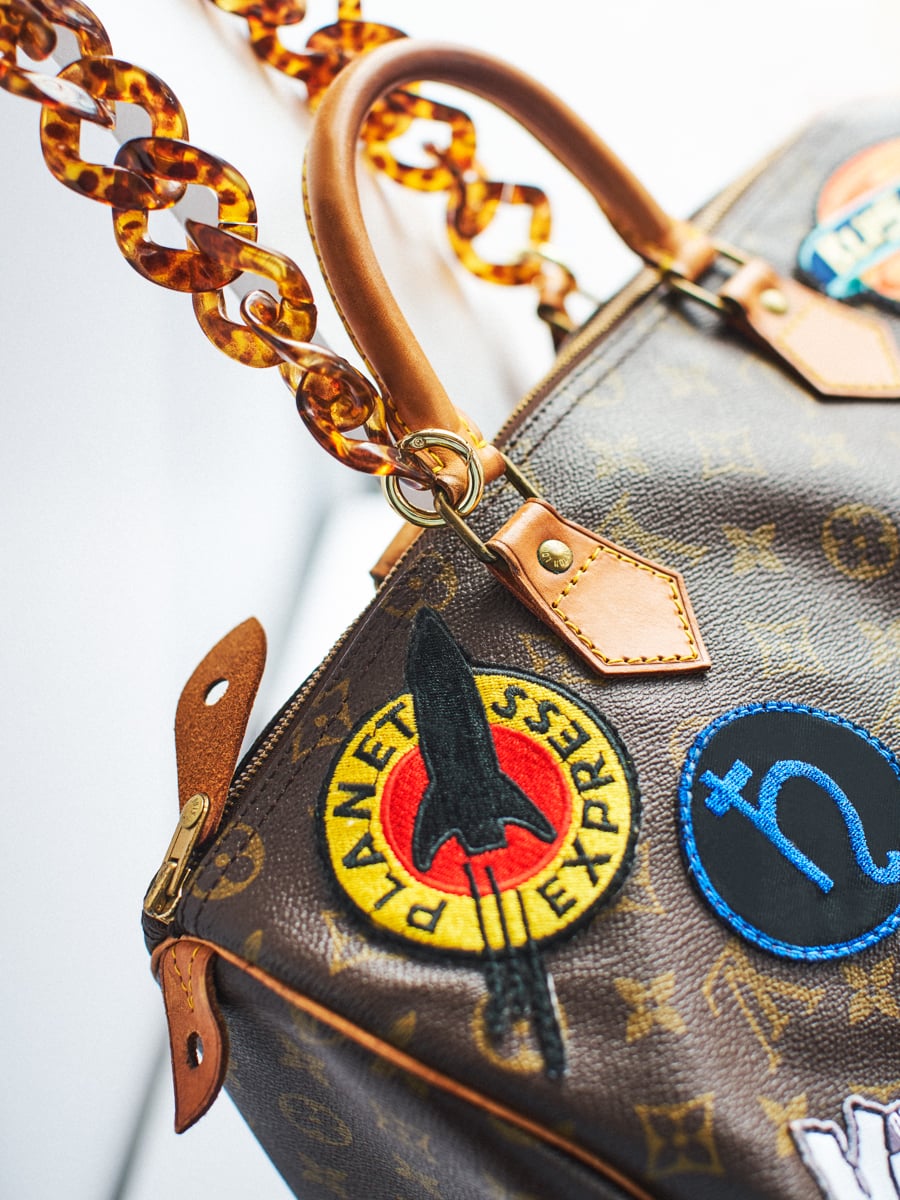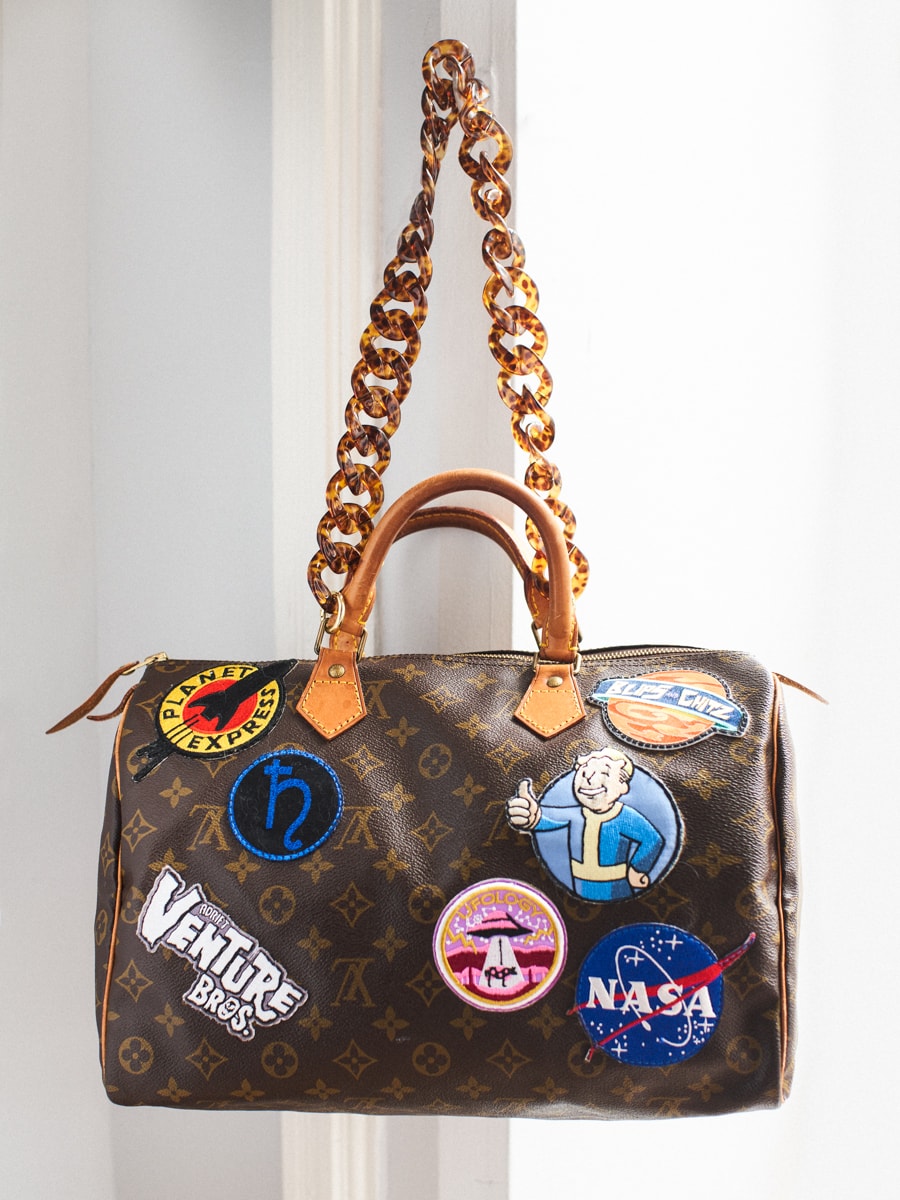 2 / 4
Interior Pocket Liner for Makeup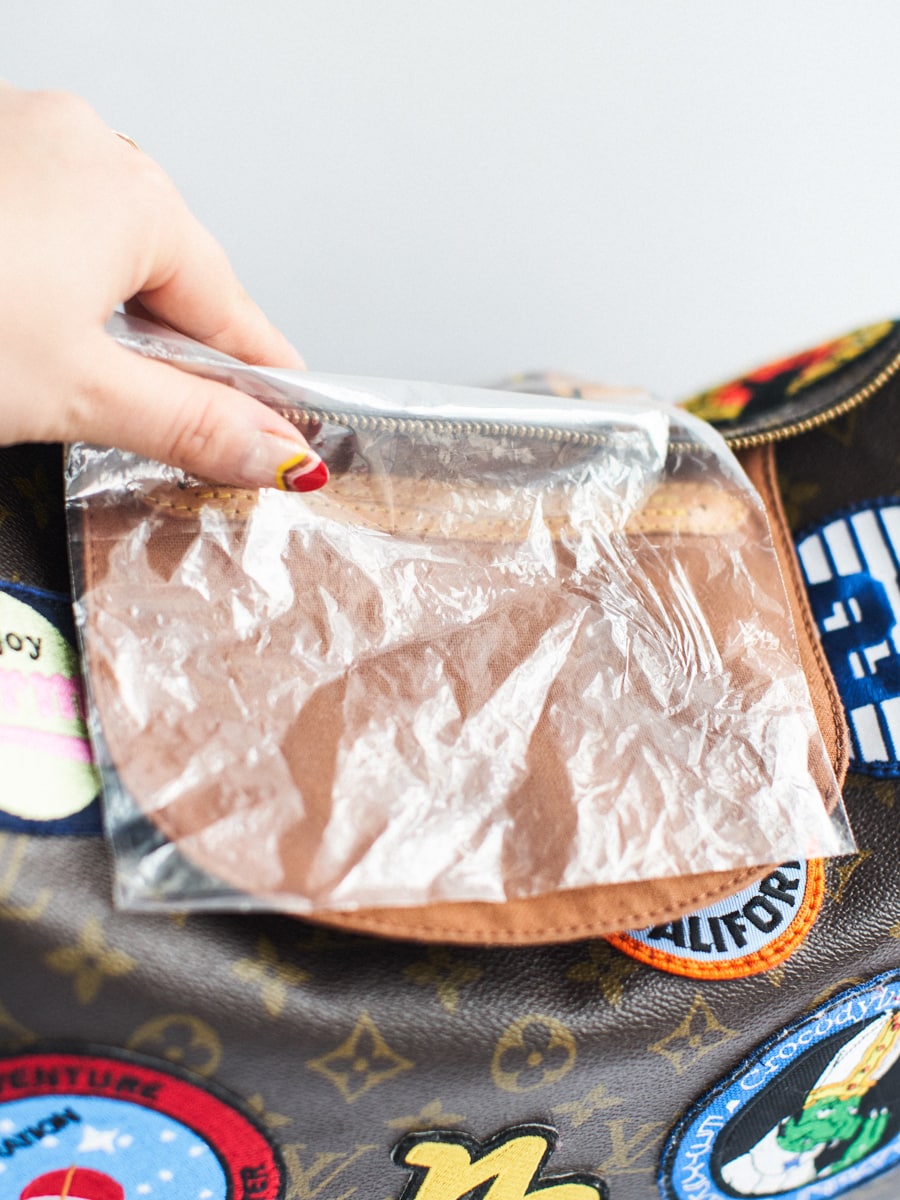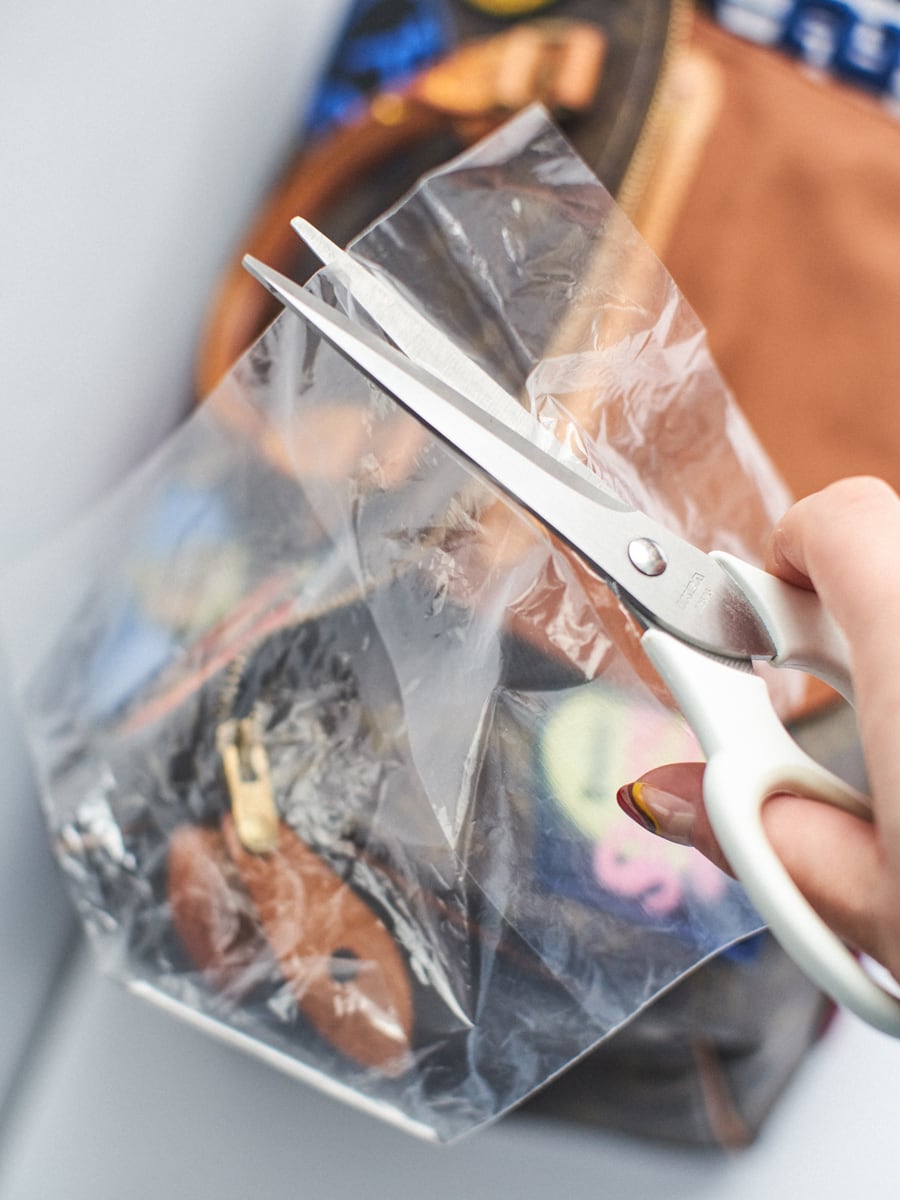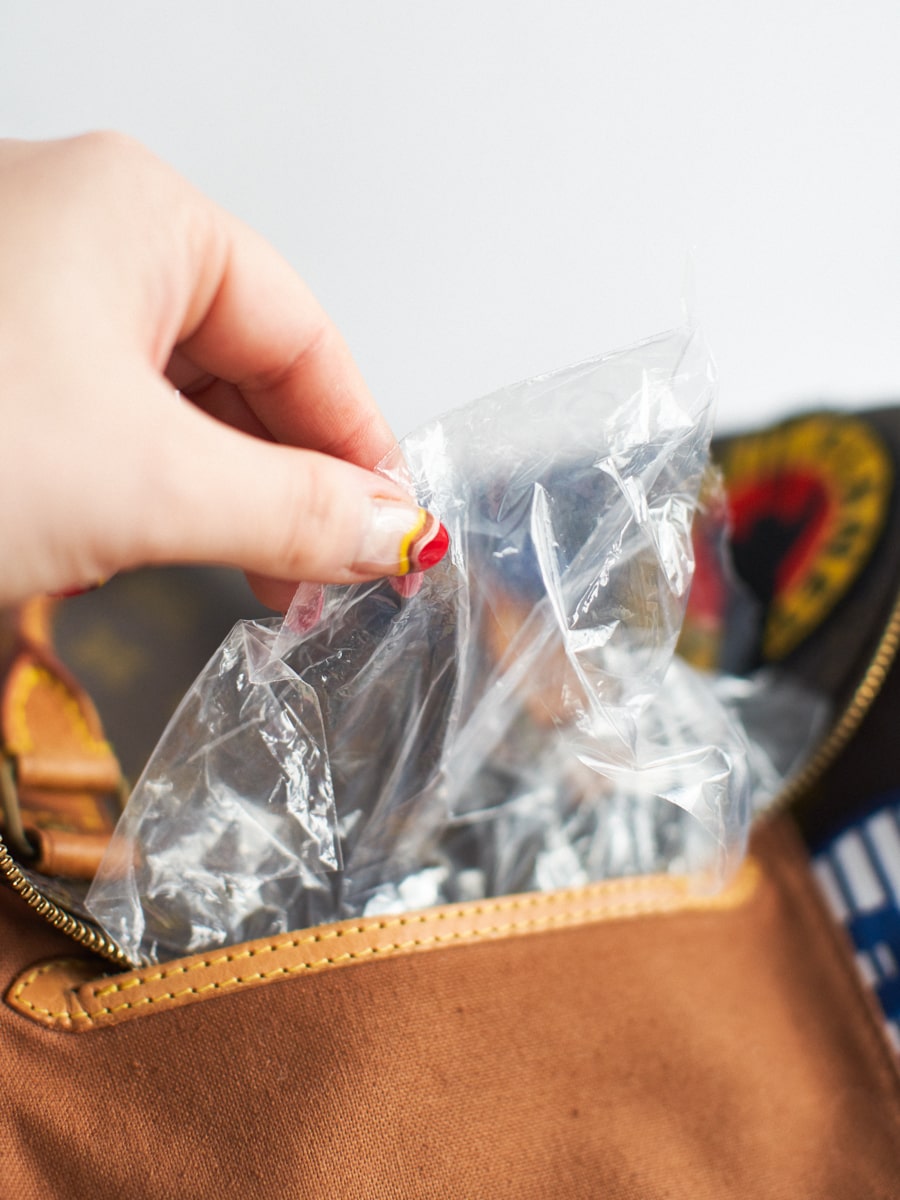 Last week I polled you all to see how you tote around your cosmetics, and in the post I discussed how I previously made use of interior pockets when I mainly used larger bags. My Speedy's pocket, especially, has carried tons of lipsticks and powder palettes and I can definitely tell you I've had to wipe up a few stains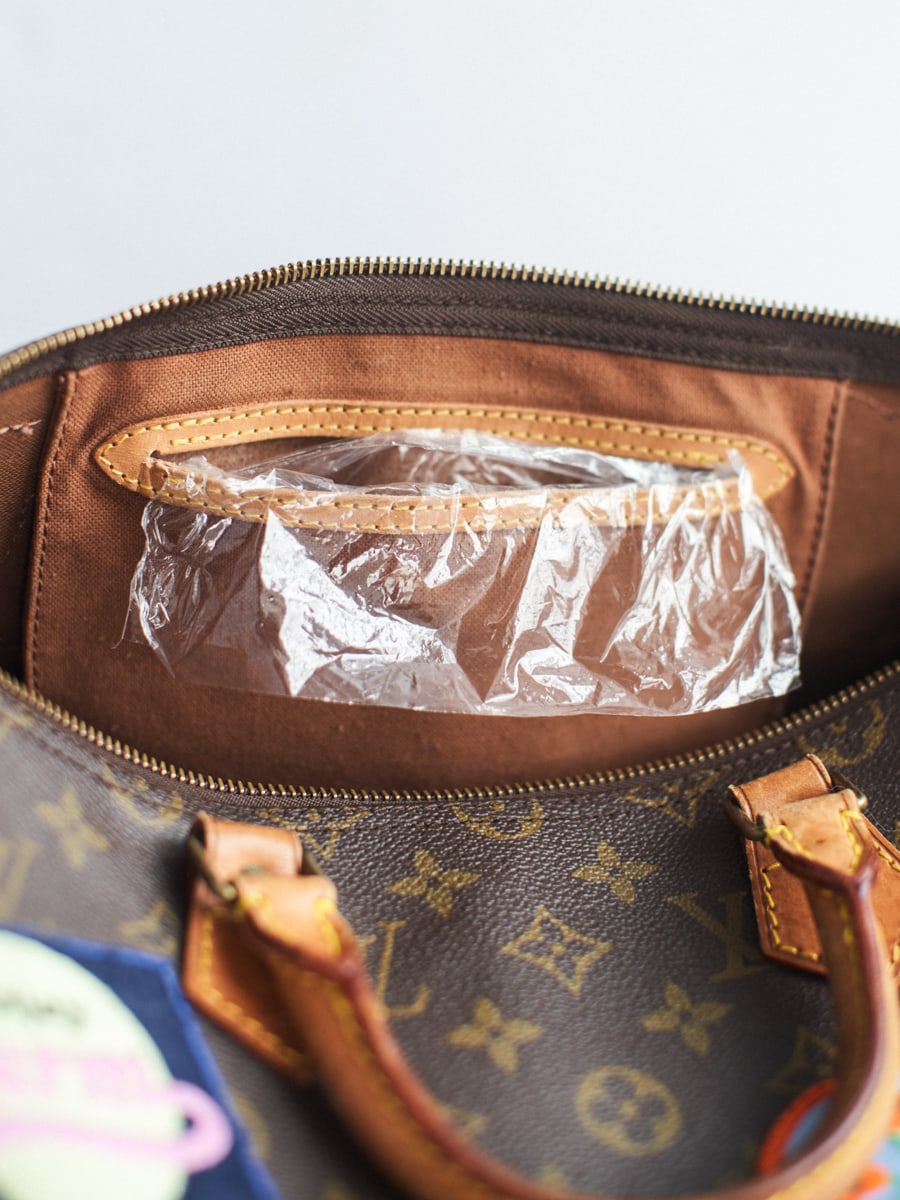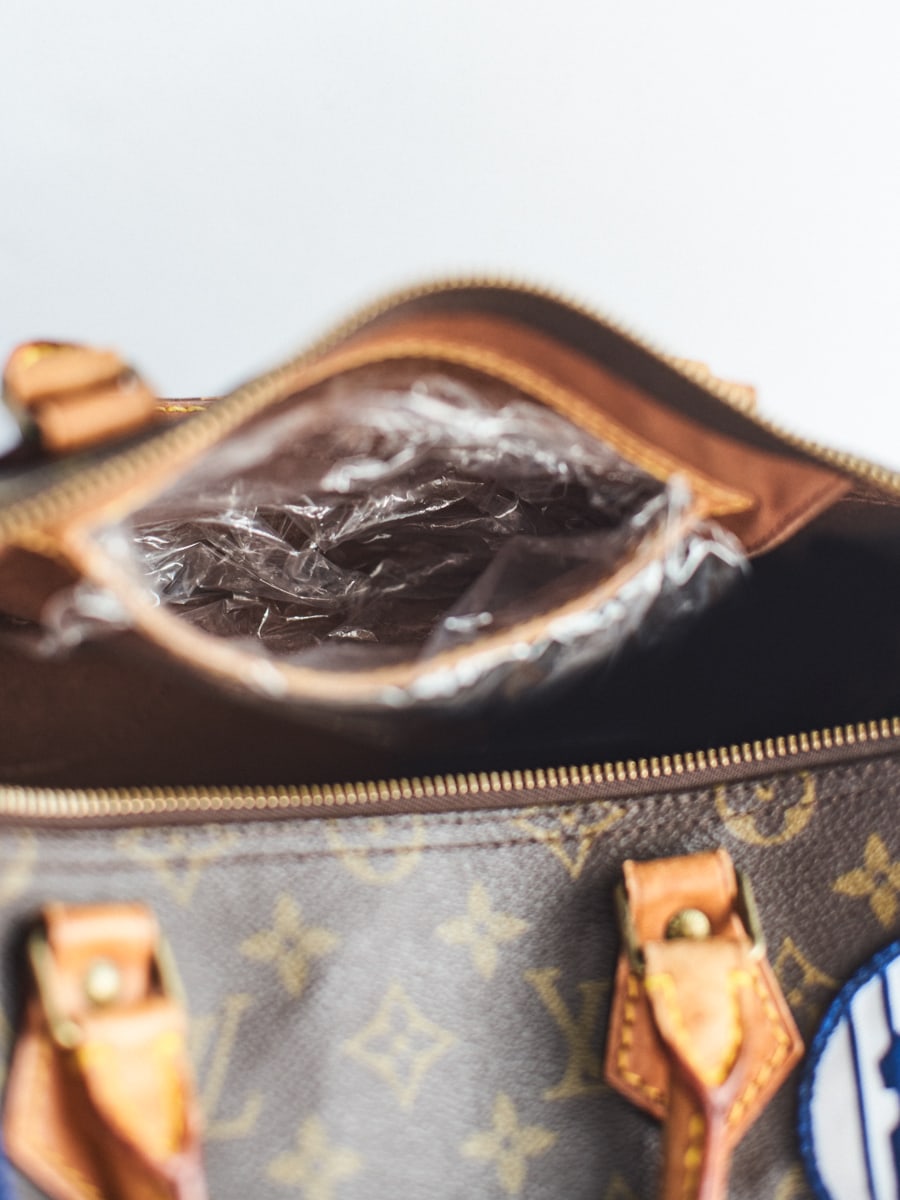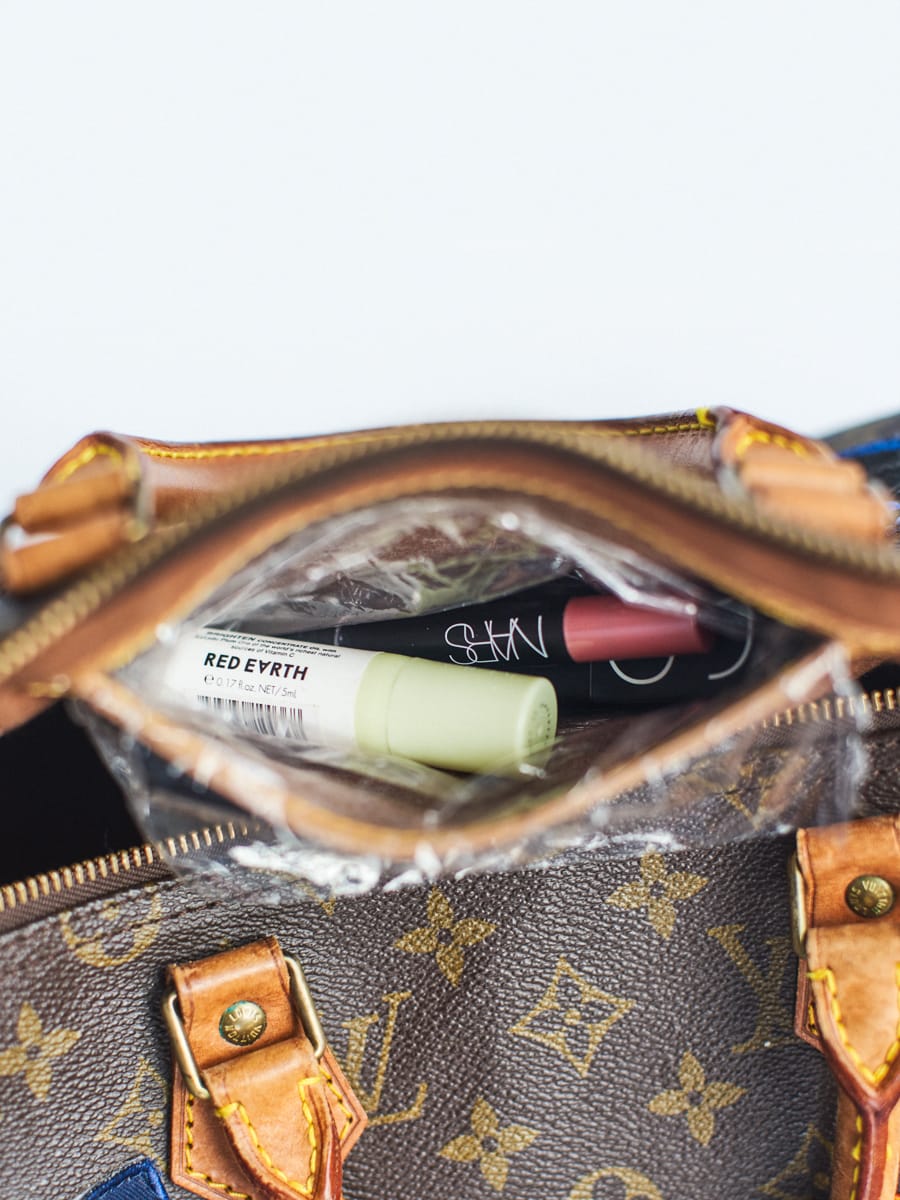 This hack is not only simple, but it's also both cheap and incredibly effective! All you need is a sandwich bag and a pair of scissors. Instantly you've got a place to store your cosmetics while protecting your bag at the same time.
3 / 4
Crossbody Scarf Hack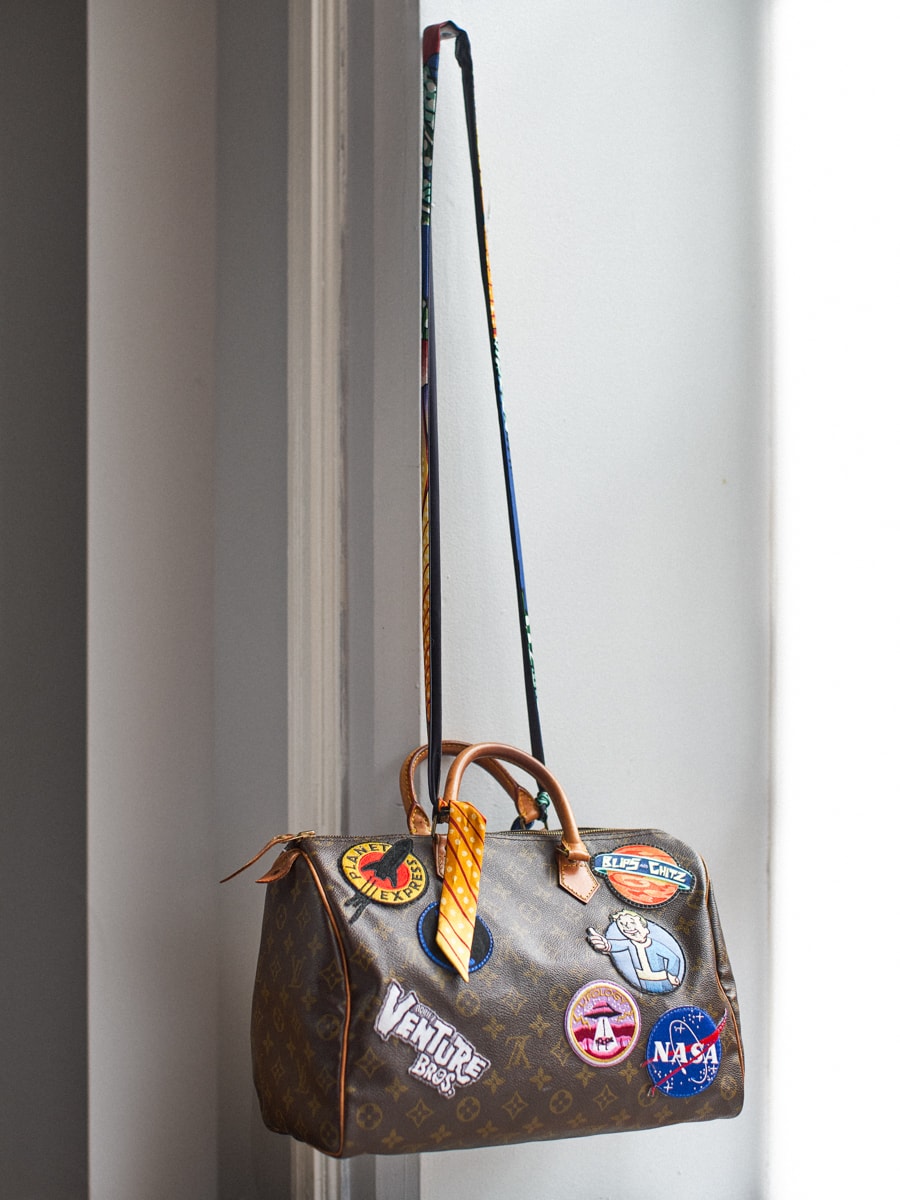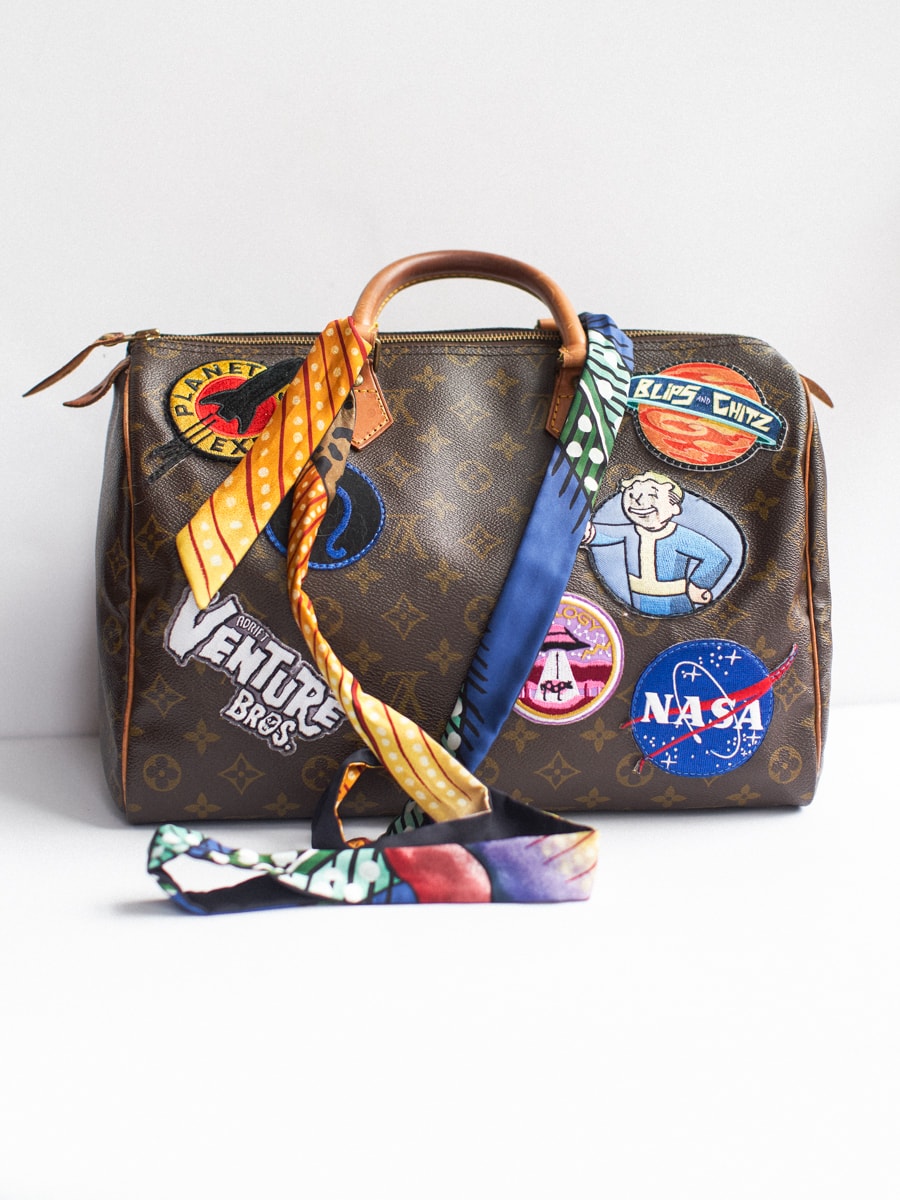 Another easy way to up both your bag's function and fashion game is to use a scarf to create a crossbody strap. Here we used an Hermès Twillon, carefully tying it around the outside metal strap loop. Be sure to tie the scarf on opposite ends (one on the bag's back, and the opposite handle on the bag's front, as shown).
4 / 4
Interior Bag Shapers
My favorite hack of all, though a lot more practical than fun, are these incredibly useful bag shapers. I had my Speedy 25 packed away in storage for almost 5 years without a single use. When I took my little lady out for a spin I was upset at how misshapen it was. I used to store it flattened out, and though I've begun to store it super stuffed, it still doesn't hold its shape well at all. I'm about to order one of these for my bag too!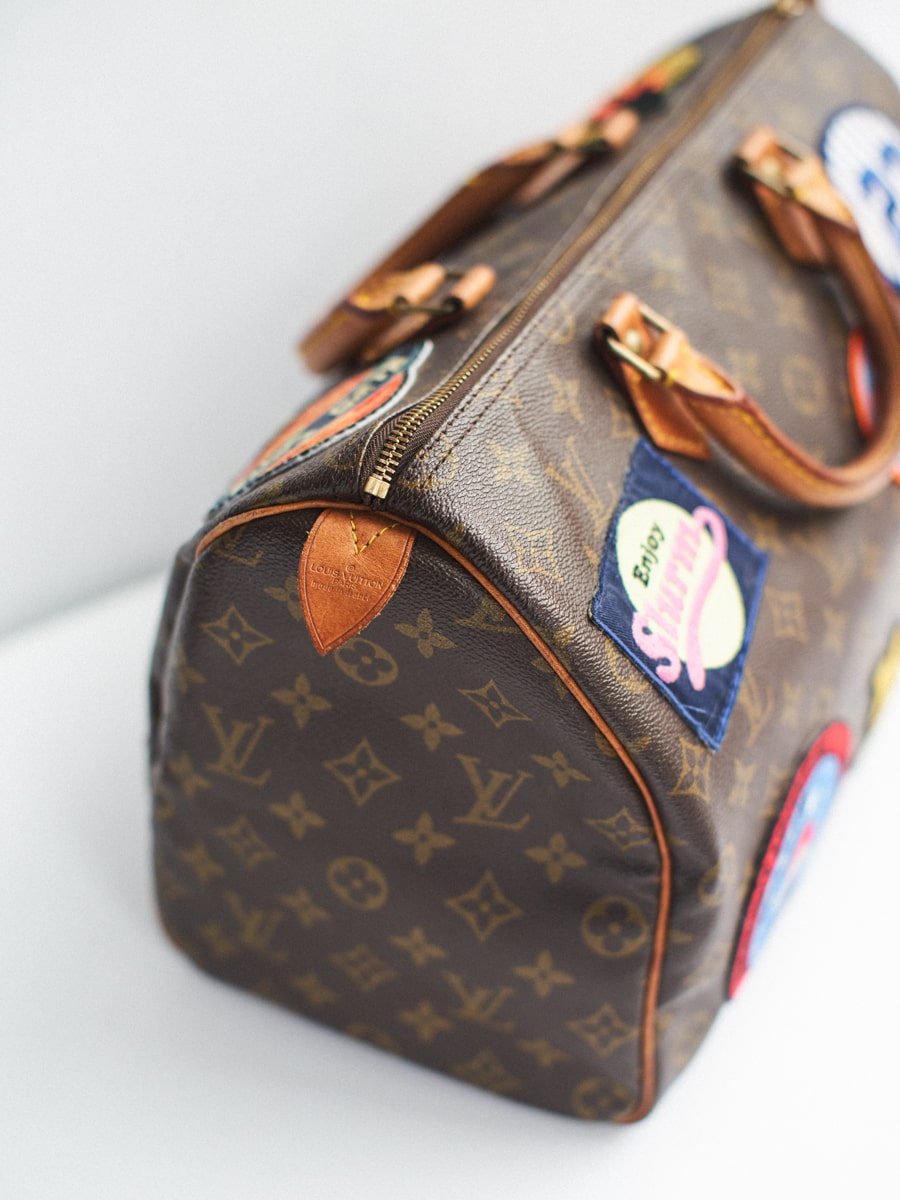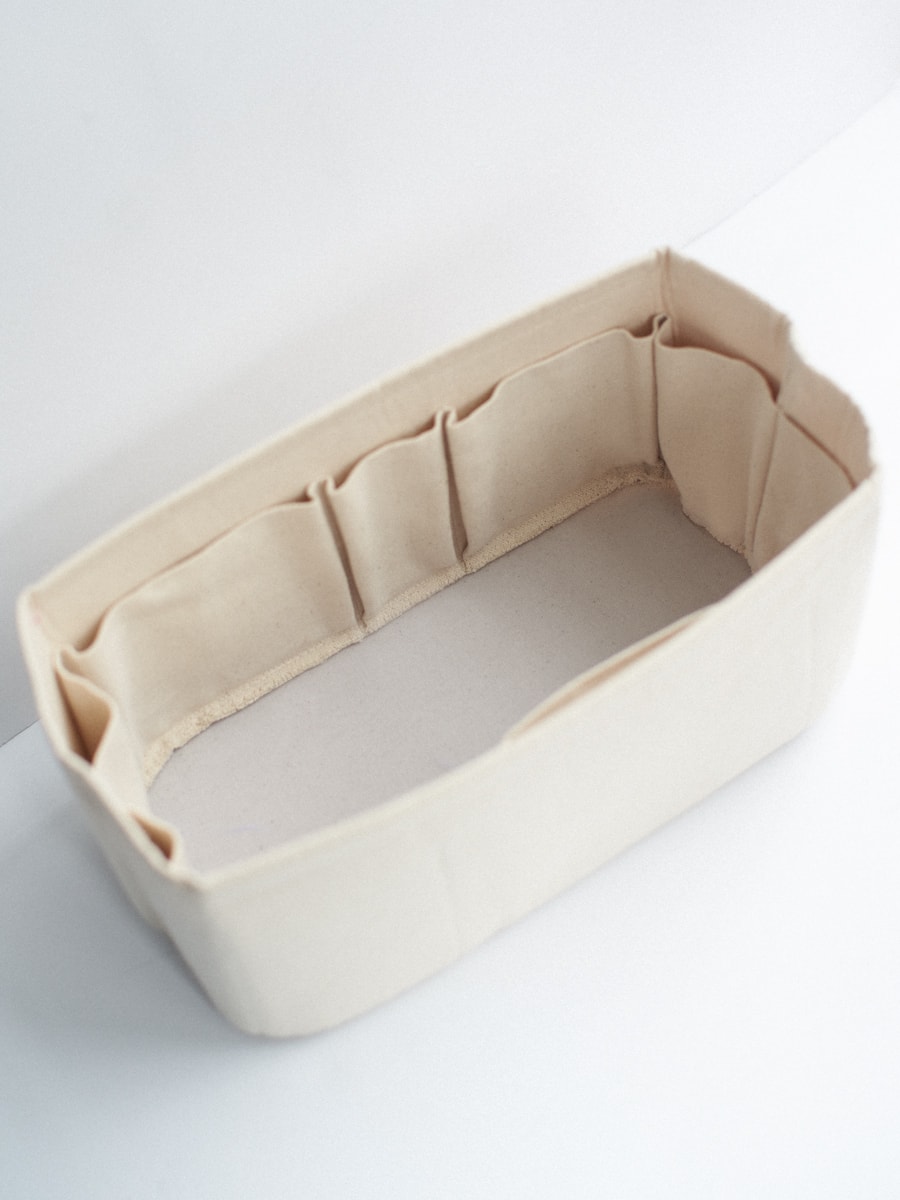 [Photos via Jess Portillo]