Rarely does a trend surprise us as much as the basket bag trend, which became insanely popular in a very widespread way back in 2018. What initially felt very niche and impractical for a majority of women actually took off at warp speed. Despite a global pandemic and a virtually vacation-less year, this trend is here to stay.
More than just your average beach bag, basket bags have transcended way beyond the beach or even just resort wear. Raffia bags are meant to be worn, used, and loved all year long, and no one does them like Loewe. Period.
A New House Staple
When Loewe first released its Basket Bag during its spring 2017 show, fashionistas took note, and it became clear that this bag wasn't just fit for the beach but for any outfit. The basket bag is handwoven in Spain and trimmed in Loewe's fine leather, embodying the House's attention to detail and craft. Not only has the Basket become a House staple, but in large part, the Loewe Basket bag helped contribute to the raffia bag boom that's still going strong today. Even though Loewe didn't exactly reinvent the wheel here, it was with the Loewe Basket bag that the raffia became part of the everyday.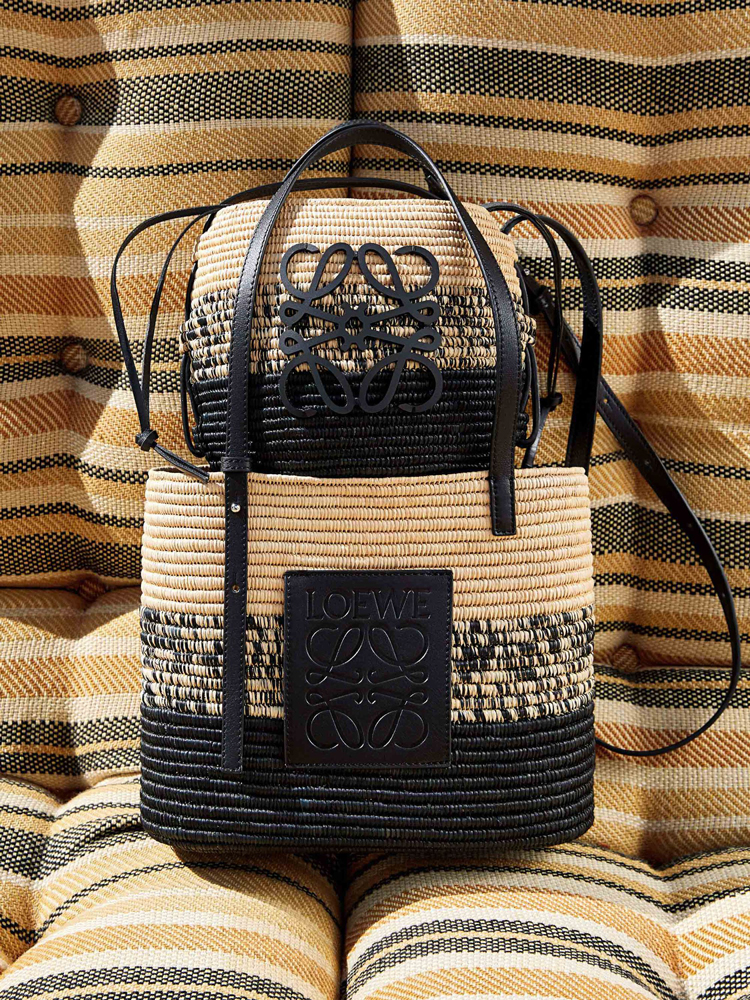 A summer staple, Jonathan Anderson has truly embraced raffia at the House of Loewe. Each season the brand has expanded upon its offerings to include silhouettes like totes, crossbodies, shoulder bags, and more, alongside its traditional basket bag, all in seasonal raffia and palm. Because Loewe offers such an extensive range of bags in multiple sizes and colors, there's a raffia bag for every occasion. Most make great day bags for a range of activities, and some of the smaller options are perfect for a summer night or dinner on the water. The new Paula's Ibizia collection features an array of different options too. Furthermore, when opting for a bag of this material, the price point is more affordable, with many options available under $1,000.