It's finally here, Happy National Handbag Day everyone! We are so thrilled to celebrate National Handbag Day with you and spent the week giving you some of the best content when it comes to our beloved accessory. I've been chatting with a members on the Purse Forum who have said they will be getting a new bag to celebrate the holiday and it got me thinking, I want a new bag to celebrate our holiday as well.
Of course I couldn't narrow it down to just one bag, so I put together seven bags I wish I could have right now to carry for the big day. From the whimsical to the classic to lots of exotic skins, these are the bags I wish I could carry on National Handbag Day and beyond.
1 / 7
Earlier this week I shared the Tiffany & Co. Leather for Fall 2014 collection, and now I'm taking it one step further. The Sutton clutch kept calling my name but when I laid eyes on the black crocodile version, it was game over. This bag is classic and beautiful in every way.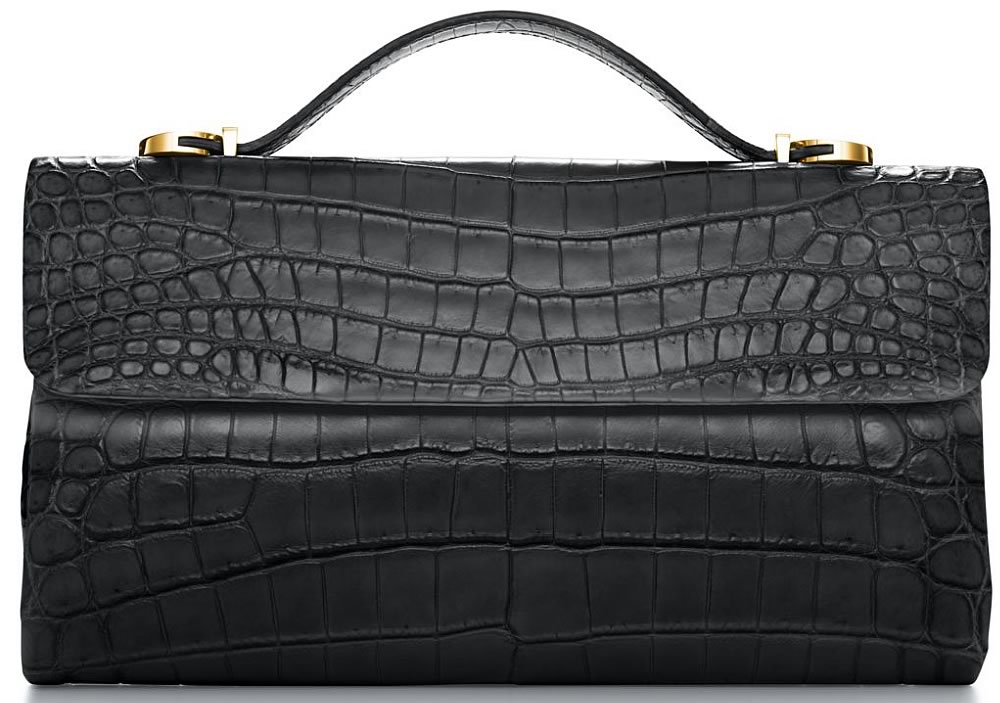 2 / 7
Chanel Milkbox in Python
$4,900 via Chanel
Call me crazy but I loved the Chanel Milkbox from the moment I saw it go down the runway! No one needs it, it's just that I want it. And to help me justify it, it can be mine for less than the price of a Classic Flap - and it's python! Double win.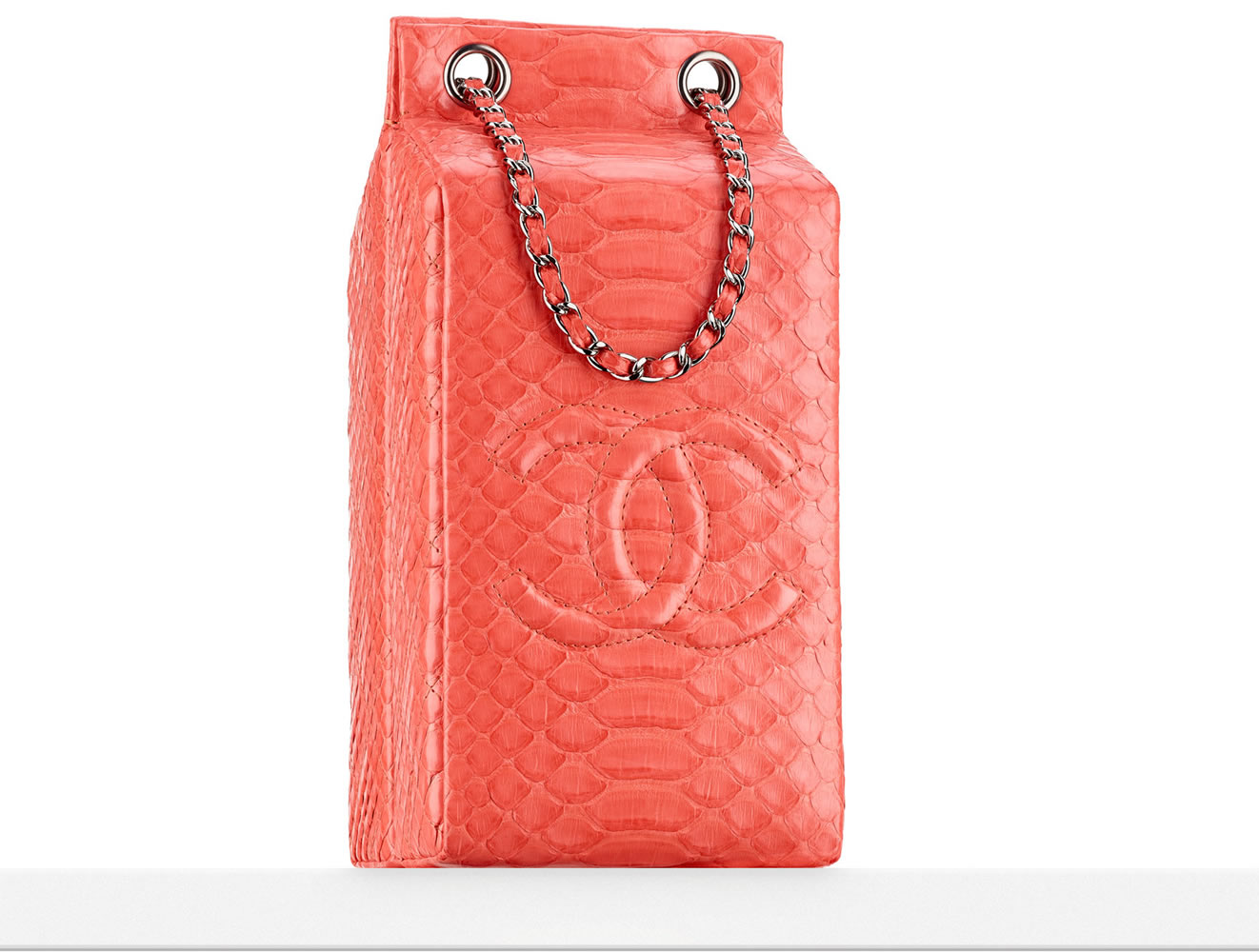 3 / 7
Hermès Birkin in Matte Poussiere Crocodile
Bidding started at $47,000
Hermès makes some of the best colors and a matte crocodile Birkin has always been one of my Holy Grail bags.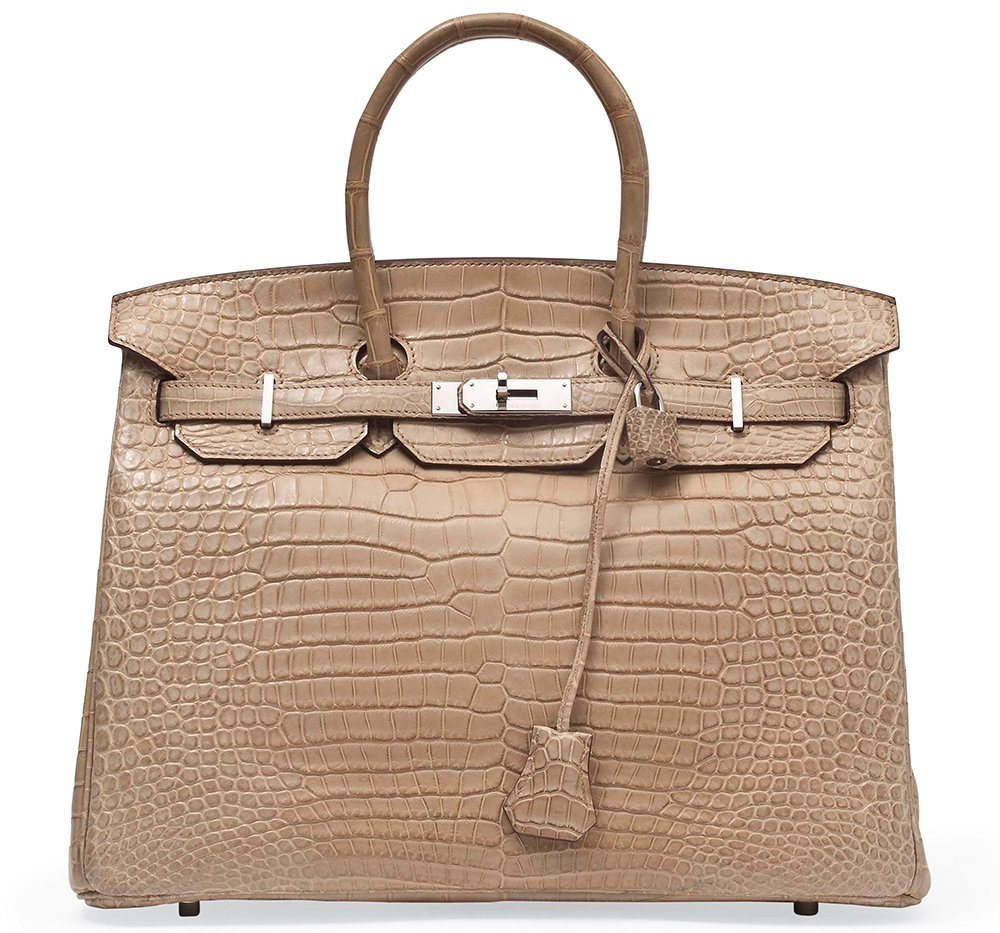 4 / 7
Between the design, beadwork, and colors on this bag I am deep in love.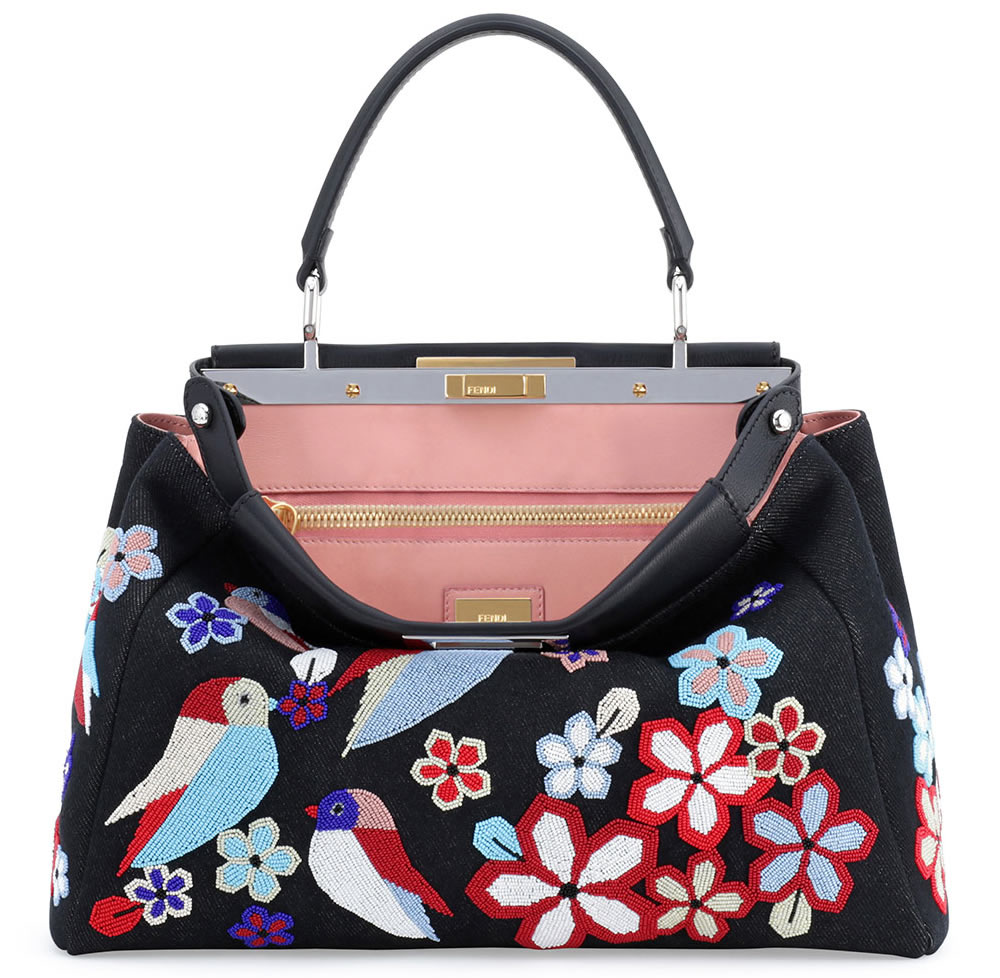 5 / 7
Gucci Bamboo Ostrich Top Handle Bag
$5,900 via Gucci
Pint-sized, remarkable color, and the bamboo accents I've grown to appreciate so much, this bag has it all.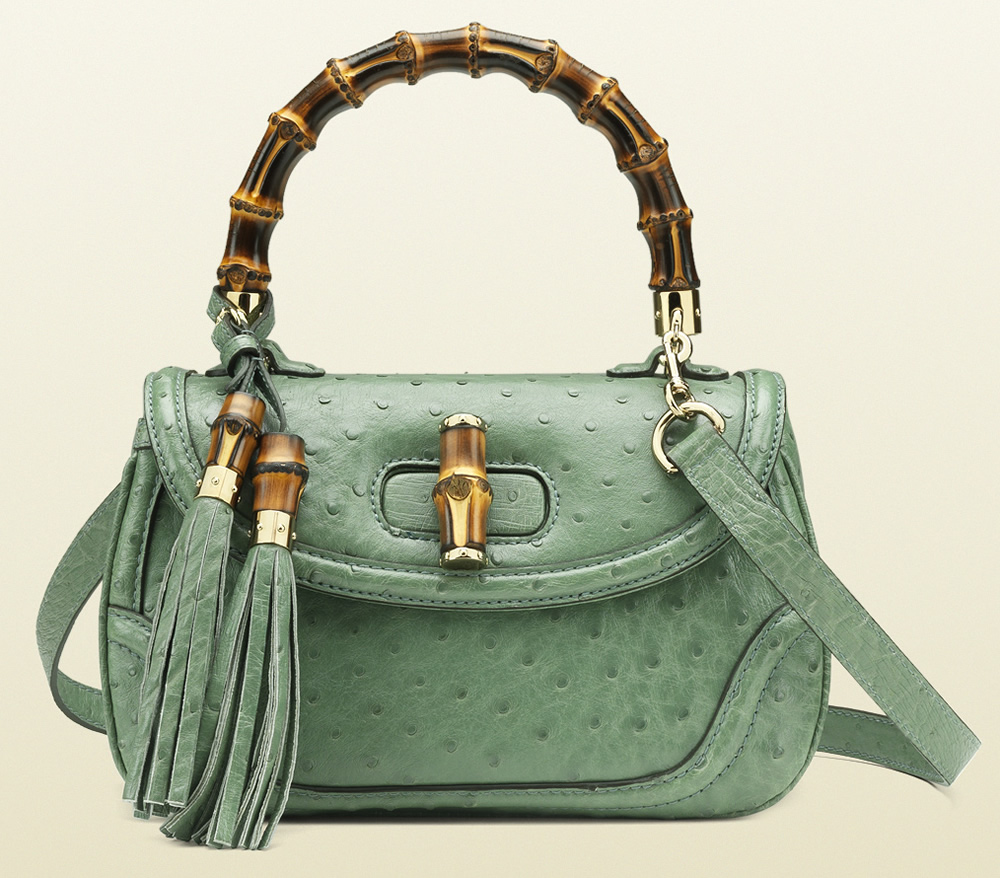 6 / 7
Celine Classic Box in Yellow Cobra
$3,810 via Celine
The Classic Box Bag from Celine continues to call my name. While I don't typically like an in-your-face print, this yellow/black combo looks like honeycomb and it's awesome.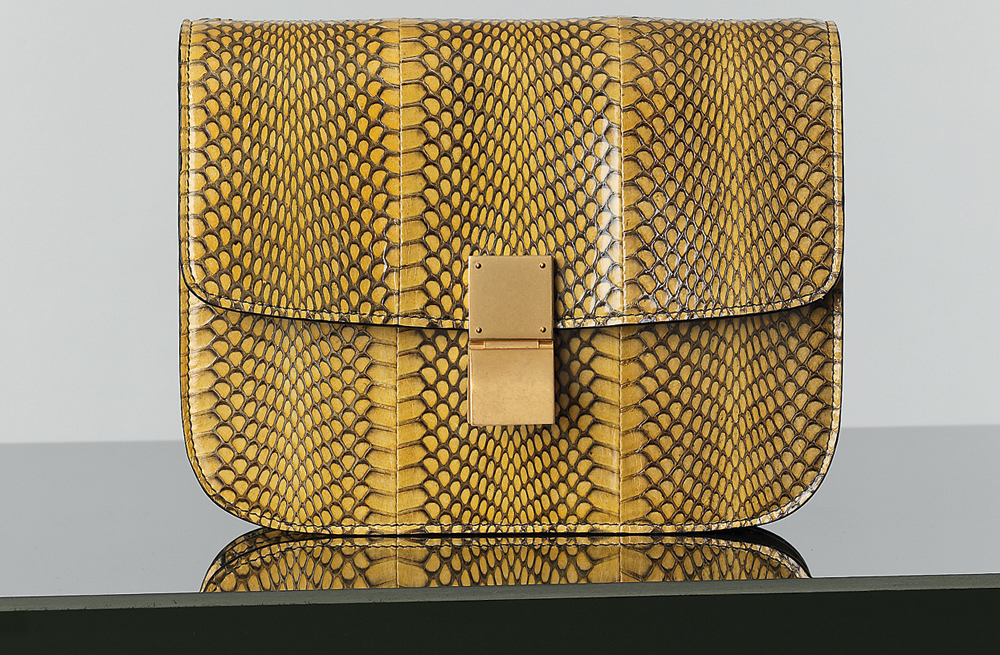 7 / 7
Louis Vuitton Alma BB in Alligator
$18,400 via Louis Vuitton
Many call the Speedy the most iconic Louis Vuitton design, but I would argue the Alma is just as iconic. With blue alligator skin and a compact size, I would love to carry this bag today and everyday.