By now, most of you have probably considered the advantages and disadvantages of buying a Celine bag. They're beautiful! But they're everywhere. They're modern! But they're everywhere. We've spent some time thinking about the exact same conundrums, and we've got one piece of advice, plus ten reasons to back it up: you really should go ahead and pull the trigger on a Celine bag if you love it.
My job can be described in a lot of ways. Blogger, fashion writer, managing editor. Once in a blue moon, I might actually commit acts of journalism. What I am all the time, though, is a professional enabler. I spend my entire workday fantasy-shopping so that I may help assuage your doubts about potential purchases, should you be looking to have them assuaged. I've spent more time thinking about Celine bags, their price points and their merits than I care to admit or is probably healthy. I've come to some conclusions, which I've enumerated below. Happy shopping, if that's the way you go.
1 / 10
1. The Celine Luggage Tote changed the handbag game
So many bags at virtually every price point mirror the Luggage Tote's shape, proportion and flared gussets that we've done not one but two roundups to demonstrate the enduring trend. The Luggage's success also set the stage for the Trapeze and Trio bags to proliferate their details out across the industry, so much so that it's rare to find a designer bag that's been produced in the past year that hasn't been influenced in some small (or not-so-small) way by Celine's ultra-covetable collections. Personally, we like the idea of owning the original if you choose to own anything.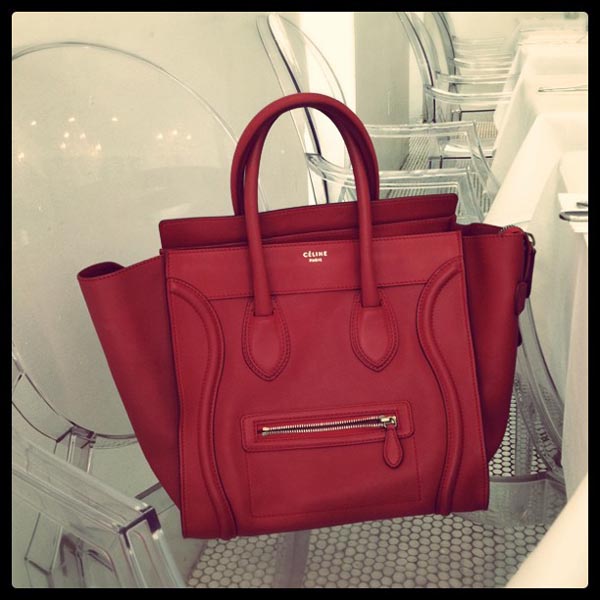 2 / 10
---
2. Phoebe Philo is an accessories genius
Phoebe Philo, Celine's creative director, also oversaw the creation of the Chloe Paddington and Silverado Bags in her time at Chloe. Having that much success in bags is not just a happy accident; Philo's prowess took Celine from an nearly moribund afterthought to a perennial industry frontrunner almost overnight. If you're going to entrust thousands of your dollars to someone's good taste, she's about as solid a choice as you'll find.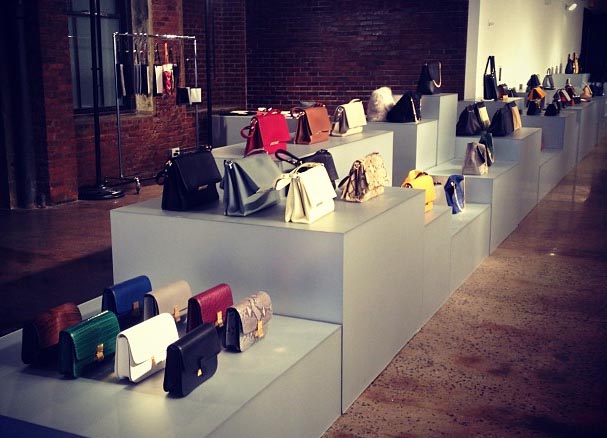 Image via Jim Shi
3 / 10
---
3. Celine bags are like a fashion Bat Signal
Celine bags have been an industry favorite since more or less the moment that LVMH brought on Phoebe Philo. Although the incredibly wide popularity of the Luggage Tote has diluted its fashionable message a bit (as happens when any bag reaches such an enormous audience, even the Birkin), a carefully chosen Celine accessory can say on your behalf what never sounds convincing when said aloud: that you've got razor-sharp taste and know exactly where the fashion conversation is headed. Game recognize game.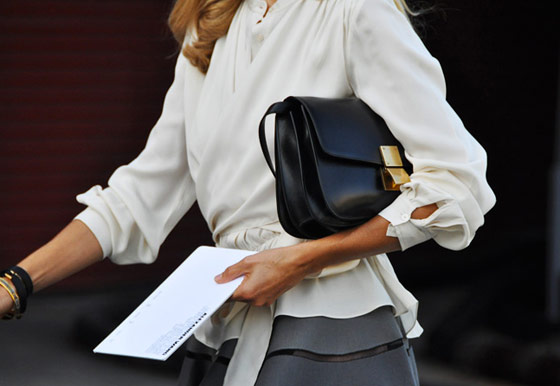 Image by Tommy Ton via Style.com
4 / 10
---
4. A Celine bag's details are always interesting
I remember the first time I spotted the matte grey Celine Phantom Luggage tote with neon orange edging. I was walking down Madison Avenue in the Upper East Side and did a double-take at the woman walking past me with it on her arm. I had seen the Phantom a million times, of course, but leave it to Phoebe Philo to use something as overlooked as edge-painting to make sure the bag continues to turn heads.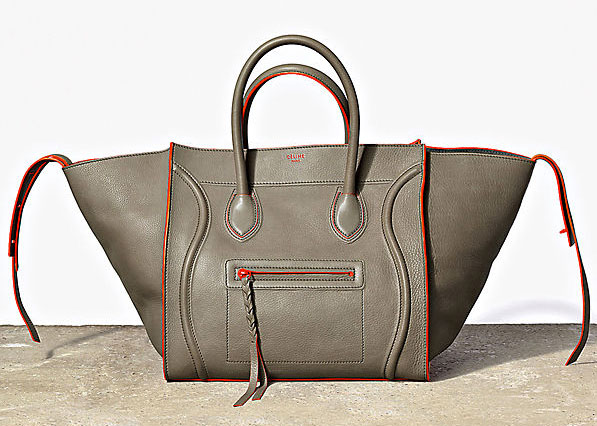 5 / 10
---
5. Not all Celine bags are super ubiquitous
I can totally understand not wanting to carry a bag that you feel like everyone else already has, but Celine's line goes so far beyond the Luggage and Trapeze bags. Even the Classic Box Bag, which has been around for as long as the Luggage, is still devastatingly elegant and somewhat under-appreciated, not to mention bags like the Edge, the All Soft and Celine's various clutches and pouches.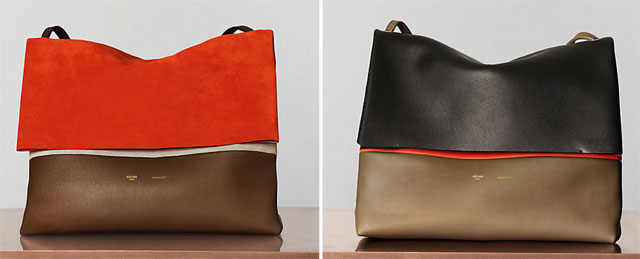 6 / 10
---
6. No logo print, no logo hardware, ever
As LVMH, Celine's parent company, has recently realized, obvious logos have become something of a fashion liability. The most sophisticated (read: high-spending) consumers are tired of them and they no longer feel fresh. Celine doesn't currently produce any kind of logo or monogram fabric, and its minimalist, full-name logo doesn't lend itself to logo-shaped hardware. You find "Celine" in a tiny, metallic heat stamp on most of the brand's bags and stamped into the Trapeze's front clasp, but that's it. Especially in the less-popular styles, Celine bags are about as discreet as they can be.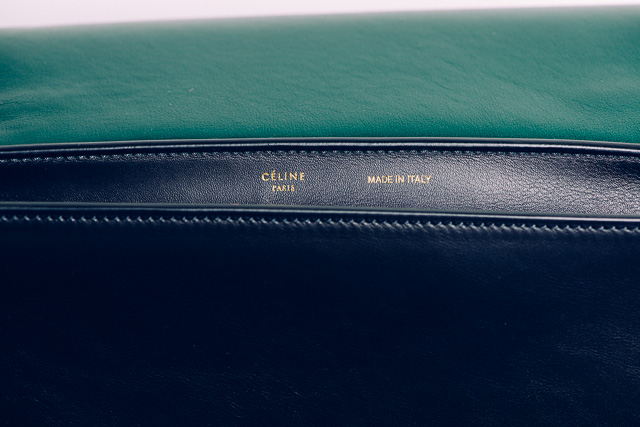 7 / 10
---
7. Celine's industry leadership shows no signs of slowing
Celine is in high favor with fashion tastemakers, from editors to VIP customers. Despite the runway bags being a tad weird and conceptual, Celine's Spring 2014 show left critics salivating and sales continue briskly. The industry's most influential people are in love with Celine, and they know what they're talking about. The love affair shall continue apace for the foreseeable future.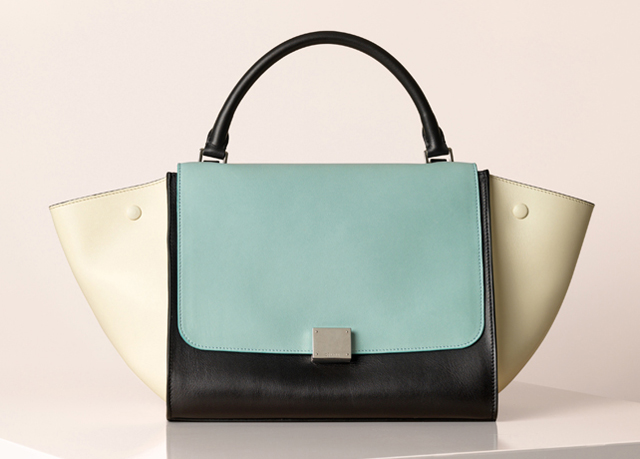 8 / 10
---
8. Even the Luggage Tote is still a total stunner
I thought I had seen and processed my thoughts on every Luggage Tote imaginable in the years since its debut, but this past weekend, I walked past a woman in my neighborhood carrying the Luggage Tote in box calf leather, the same as is used for the Classic Box Bags. The leather is glossy and extremely fine-grained because of the particular tanning process that's used for the material, and it is gorgeous. Those Luggage Totes aren't common and are much more expensive than their regular drummed leather counterparts, but the box leather gave the Luggage Tote a whole new life in my eyes.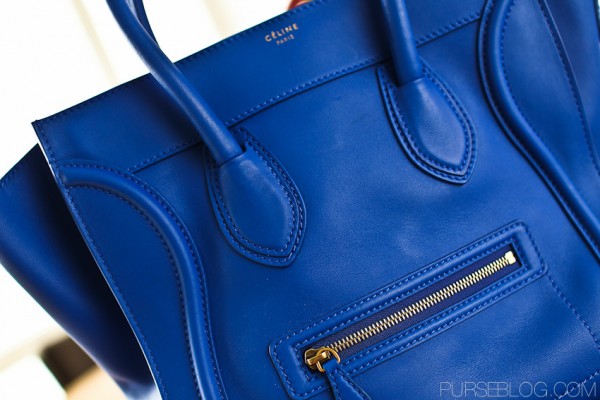 9 / 10
---
9. Celine bags are wardrobe-elevators
Because of the status and taste-level that a wisely chosen Celine bag can telegraph to those around you, the bag can often have the effect of making everything that's worn with it look more purposeful, more considered and almost infinitely more tasteful. A slouchy tank and a pair of tapered sweatpants look like a full-on outfit when a Celine bag is present, and that is nothing short of magic.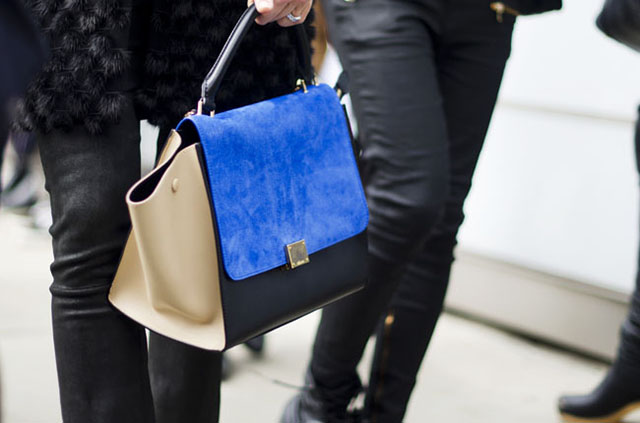 Image via PurseForum
10 / 10
---
10. Seriously, have you seen the interior of a Celine Classic Box Bag?
The mark of an impressive fashion brand isn't in its exteriors. Instead, the brand's attention to quality and detail are the most apparently once you open up a bag and inspect what's going on inside. That's where corners are cut, expensive materials are preserved and flaws are at their most apparent. When I first opened up a Celine Classic Box Bag, I couldn't believe what was going on inside - it was nicer than the exterior. The leather, and there was a ton of it, was totally soft and luxurious. The heavily partition interior was split up with a lot of attention to detail. The bag's $4,000+ price tag suddenly made a lot of sense. If that's not a reason to buy, I don't know what is.