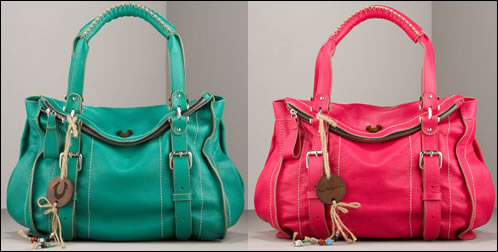 True Religion Leyla Bag | $758 via Neiman Marcus
True Religion has become a household name for their amazing jeans. The jeans are edgy and have a little western feel, but fit amazing and have signature pockets that are hard to mistake. With the success of their denim line, True Religion has decided to branch out into handbags. True Religion handbags are designed by Leslie Hsu, fourteen-year design veteran who previously designed for brands Calvin Klein and Tahari. She has opted for fine hand dyed cotton and Italian leathers in the handbag line, and has included weekend bags, hobos, satchels, clutches, and key chains which are all adorned with the signature True Religion horseshoe logo. The handbag line is very in tune with the denim line; adding a chic casual touch with a pinch of western appeal.
When asked about the line she designed and what kind of woman would carry True Religion handbags, Hsu Replied " I HOPE THAT TRUE RELIGION HANDBAGS APPEAL TO THE WOMAN WHO WANTS A HANDBAG DIFFERENT FROM WHAT'S OUT THERE. IN A SEA OF GREAT LOOKING BAGS, IT'S SO HARD TO MAKE AN ORIGINAL STYLE STATEMENT ABOUT YOURSELF. BUT THROUGH COLOR & STYLE, I THINK YOU CAN SAY SOMETHING ABOUT YOURSELF WITH A TRUE RELIGION BAG. THEY ARE LUXURIOUS AND SEXY WITH A TOUCH OF BOHEMAIN CHIC, SYNONOMOUS WITH TRUE RELIGION'S SENSE OF STYLE. I WANT THE BAGS TO BE EASY TO WEAR, BUT ALWAYS A CONVERSATION PIECE. I HOPE THAT THE WOMAN WHO WEARS A TRUE RELIGION HANDBAG IS A STRONG WOMAN WHO HAS SOMETHING UNIQUE TO SAY ABOUT HER OWN STYLE. AND MOST OF ALL, I HOPE SHE LOVES IT!".
Right now, the handbags are already available at Neiman Marcus online and will be carried at major department stores and boutiques world wide. Prices will range from $58 for small leather goods to $898 for handbags.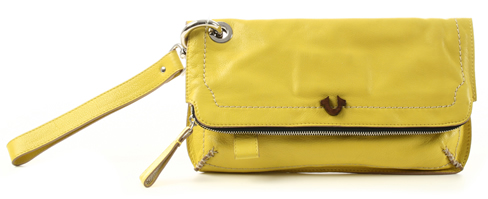 True Religion Josie Bag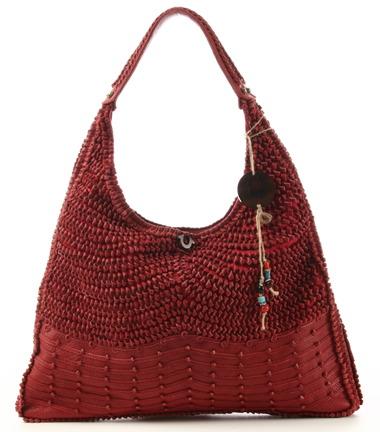 True Religion Serena Bag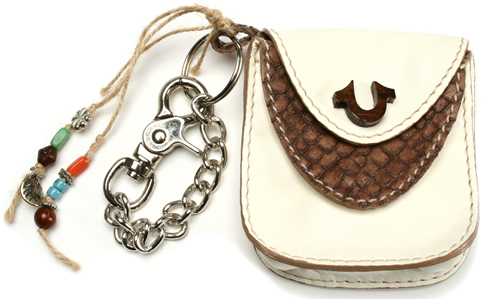 True Religion Sisi Bag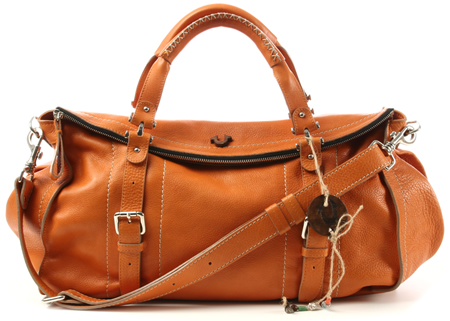 True Religion Stella Bag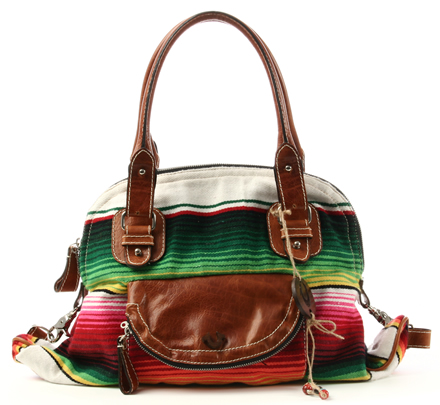 True Religion Winona Bag