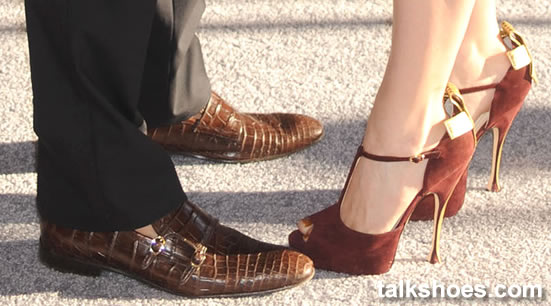 Our new addition to our growing family of websites, www.TalkShoes.com, has been up and running for a little over a week now. Since we introduced it to you, TalkShoes is steadily growing each day with more content and more visitors.
One of the categories we find the readers loving is Whose Shoes. Each post has a photo of a celebrity's shoes and you have to guess who it is wearing them. Our latest installment shows off the most gorgeous pair of Brian Atwood Cristal Pumps from his Fall Winter 2010 collection alongside Brian Atwood himself! Make sure to check out TalkShoes and play along.
Also, don't forget to see how you can enter to win a $500 gift card on TalkShoes!
Visit TalkShoes Now!