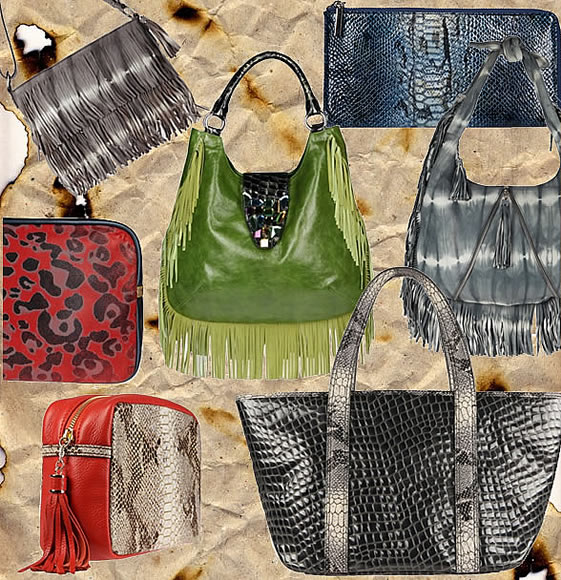 Happy Thursday! I have a special treat for you all: a new handbag line that offers premium leathers, funky designs, and super affordable prices. Welcome Vintage Reign Handbags, a line created by cousins Stacy Studnik and Cory Papunen. When I first discovered this line, I knew the selling factor would be seeing these bags in person. The great news is Vintage Reign lives up to what it promises, high quality designs.
After speaking with the duo behind Vintage Reign, I learned of their true passion about this line. With a focus on luxury and affordability, the line does not neglect the style of their designs. I have a box of these bags in our office right now and I was first struck by the quality of the materials used. The leather is soft to the touch yet not flimsy. What really stands out to me as well are the designs. There is an element of different mixed with wearable.
I love the fringe on the Ashley and the Amanda along with the tie-dye like effect. The Boo, a sizable clutch, strikes me as ideal for a cosmetic case or pouch for inside of your everyday bag. I have found myself in love with this line, and the best part is the pricing. The Boo Clutch costs a mere $80, and that is for premium leather. The most expensive bag I am showing you costs $420, and that is for a large leather bag. Which bag from the collection do you like? Shop Vintage Reign online.