When Chloé first debuted its fall 2018 runway bags back in March, I immediately took notice. Chloé has been a brand that I've consistently adored, and though fashion has its ebbs and its flows, often hyping up a specific designer or 'it' bag for a few seasons, there is always something about Chloé's collections that I love. Whether it be the easy bohemian vibe, or the use of beautiful fabrics and colors I'm always excited to view Chloé's runway looks. For it's fall 2018 bags, Chloé stuck to its roots with a stunning palette of deep greens and beautiful burgundies—exactly what you would expect for this time of year, and when I spotted a new shape on the runway, I was instantly intrigued. Meet the Chloé Tess Bag.




Taking elements from both the ever-popular Drew and Faye Bags, the Tess Bag is brand new for fall 2018 and worth an in-depth look. The circular shape of the Tess Bag reminds me of the Drew Bag, which I personally own and love, while the shiny gold hardware can be tied back to the ring detailing on the Faye Bag. It's worth noting that both the Drew and the Faye Bags have had massive success for Chloé and the Tess Bag, which takes everything that is great about Chloé bags and rolls them into one, is on track to be Chloé's next big hit. Currently there are two sizes offered—small and large—though the versions we shot were all the small size.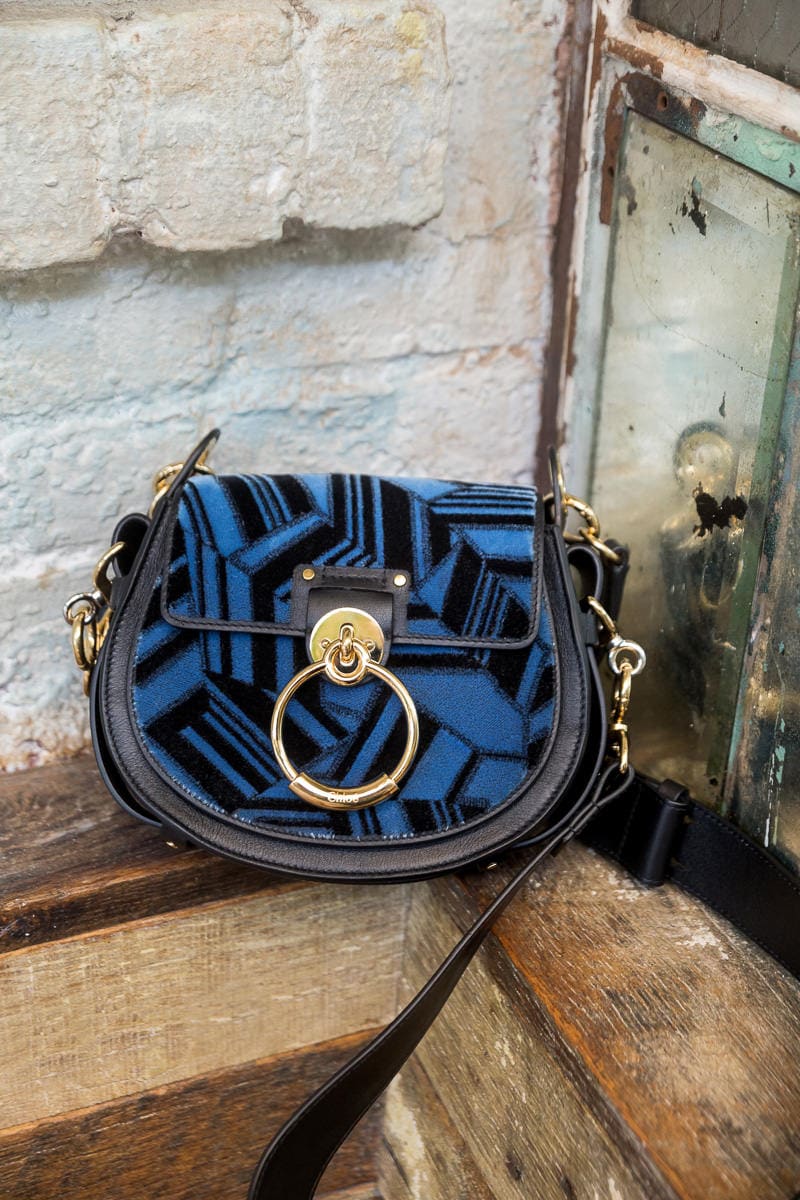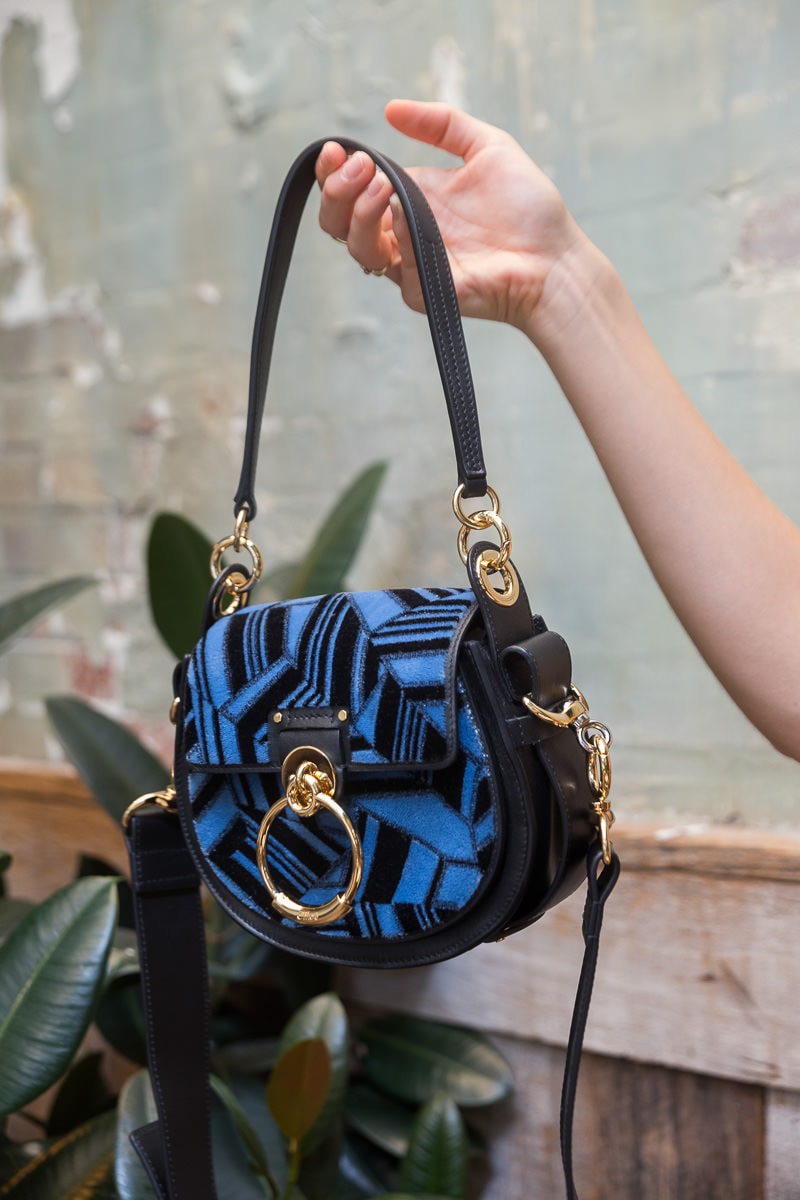 Luxurious, but also sturdy, smooth and suede calfskin pick up the beautiful rich tones of the Tess Bag, and I think my favorite bag of all is the olive green version. Designer Natacha Ramsay-Levy also played with fun graphics and textures, like the geometric woven blue bag above, which is a step out of Chloe's typical comfort zone of mostly romantic, and very bohemian styles with an equestrian twist.





The above design of the Tess Bag pays homage to Chloé's brand DNA and marries two of the brands signature symbols—the embroidered horses and embossed printed baroque "C", make this bag distinctly Chloé. The Tess Bag, though similar in shape to the Chloé Drew, is far more structured and also a bit more functional, as it's easy to get in and out of on the go. It features a front flap with a magnetic closure and an easy access front slit pocket.
Inside there is a small card slot pocket, and the bag is lined in cotton. Both the top handle strap and the longer shoulder strap are completely removable, and the longer shoulder strap is also adjustable. Overall dimensions of the Small Tess Bag are 7"H x 6"W x 3"D. The solid retails for $1,850, while the novelty version in embroidered horses retails for $2,250, and in geometric blue retails for $2,350.