We've covered Senreve a fair bit since we first introduced you to the new bag brand back in 2017. Now just over 2 years old, Senreve has grown tremendously along the way, adding new styles, leathers and colors to its offerings. My favorite bag thus far has been the Mini Maestra. I use it so often both because of its effortlessly cool vibe—wearing it as a backpack is my favorite!—and because it's incredibly functional.
A few months ago Senreve added two new bags to its line up and when our friends over at Senreve reached out to us to see if we wanted to get a better look, of course we said yes! We're excited to introduce you all to Senreve's Belt Bags, both of which have been incredibly popular since their release over the summer, and after taking them both for a spin around NYC, we can see why.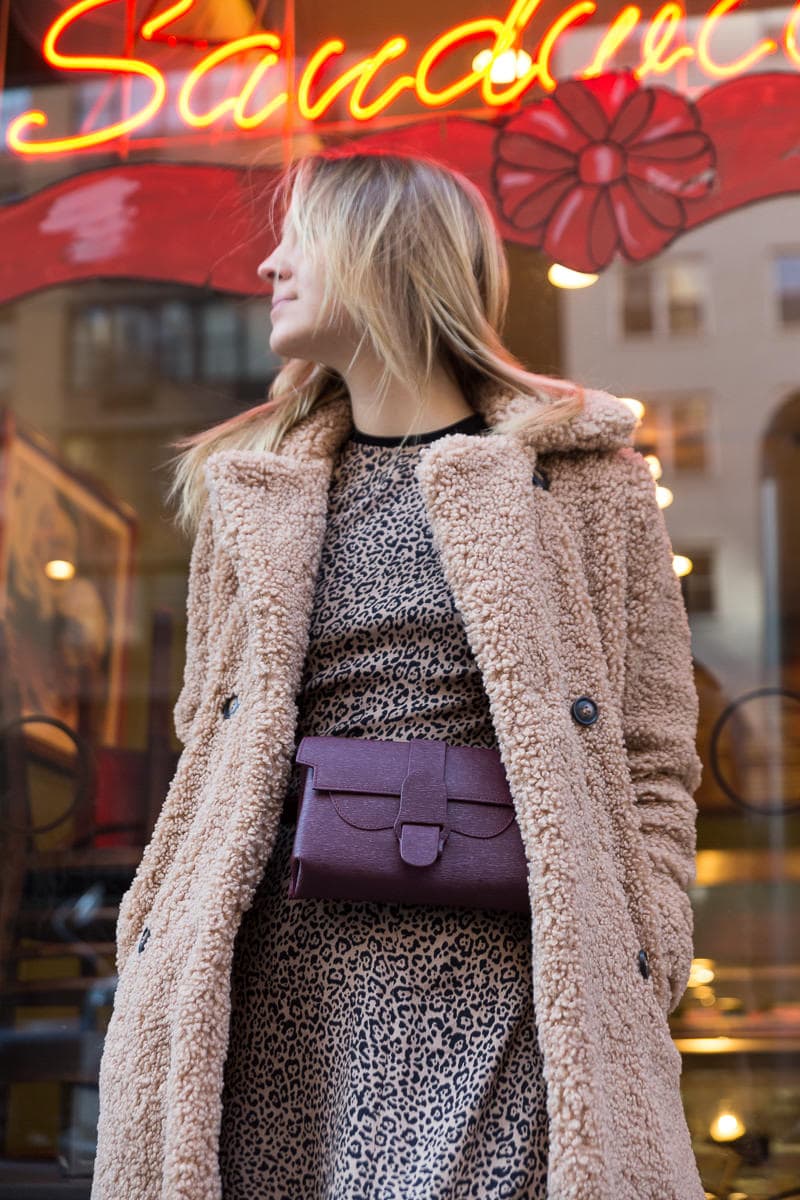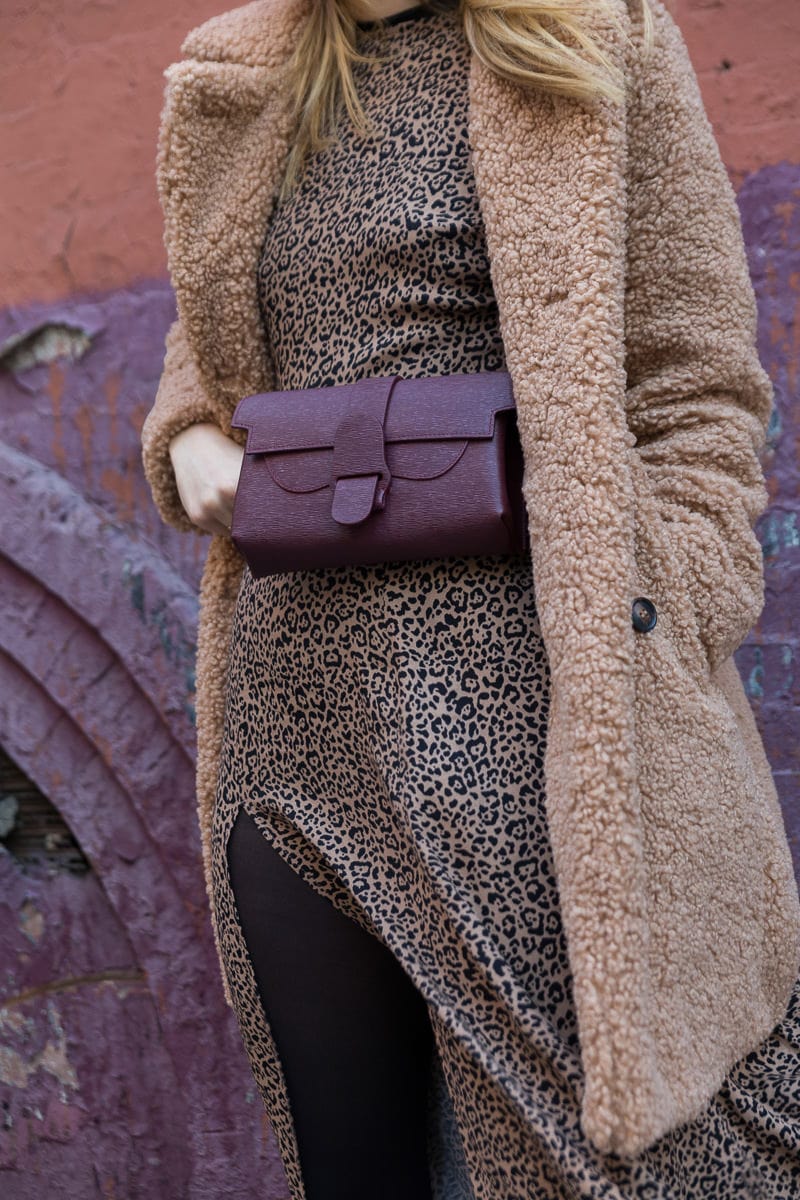 It's hard to say which belt bag I love more, because truthfully they are both really that good. I'll start with the Aria Belt Bag, which we styled in Mimosa Bordeaux. What I love about Senreve's leathers is how sturdy they are. The quality is incredible and the overall construction of each bag is apparent the minute you lay your hands on one. The Aria Belt Bag is no different. The Mimosa leather is slightly stiffer than the brand's Pebbled leather—though the belt bags are available in both finishes—and it's quite textured to the touch. It picks up color really well and I adore the rich, deep hue of the Bordeaux in this style.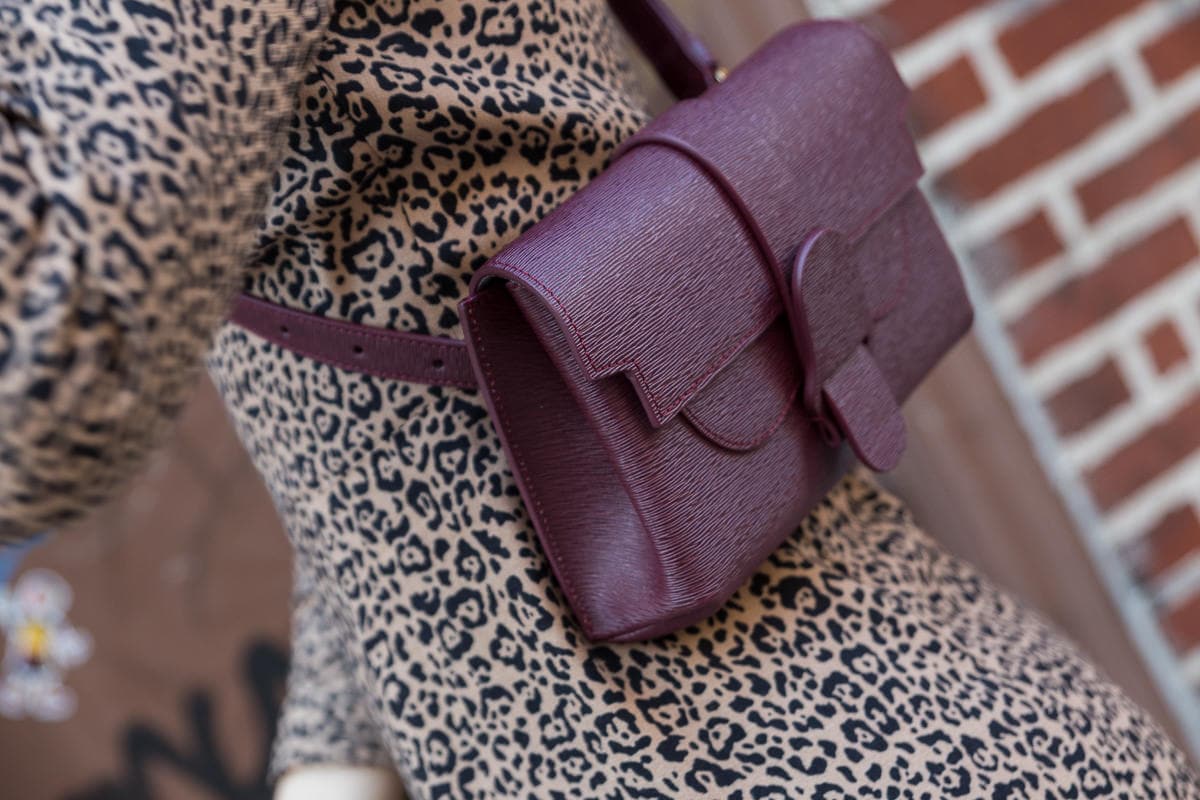 In terms of functionality, though this bag is quite a bit smaller than Senreve's other bags (it is a belt bag after all) it's clear that they designed this bag with the girl-on-the-go in mind. For a belt bag, it's quite easy to wear and use, and I found it much more functional than other belt bags we've seen and reviewed. The bag's long strap is adjustable to be worn many ways from a traditional belt bag or a sling bag, to a clutch or even a crossbody, the Aria can do it all.




In terms of storage, inside there's a card slot on the front of the bag, as well as a zippered pocket on the back of the bag. Additionally, there is also a slit-style pocket that is hidden under the bag's flap closure. The bag is lined in a soft blue micro-suede which is stain resistant. It's finished with a magnetic closure which makes the bag super easy to get in and out of when it's on-body. Overall dimensions of the Aria Belt Bag are 5″ L x 8″ W x 2″ D.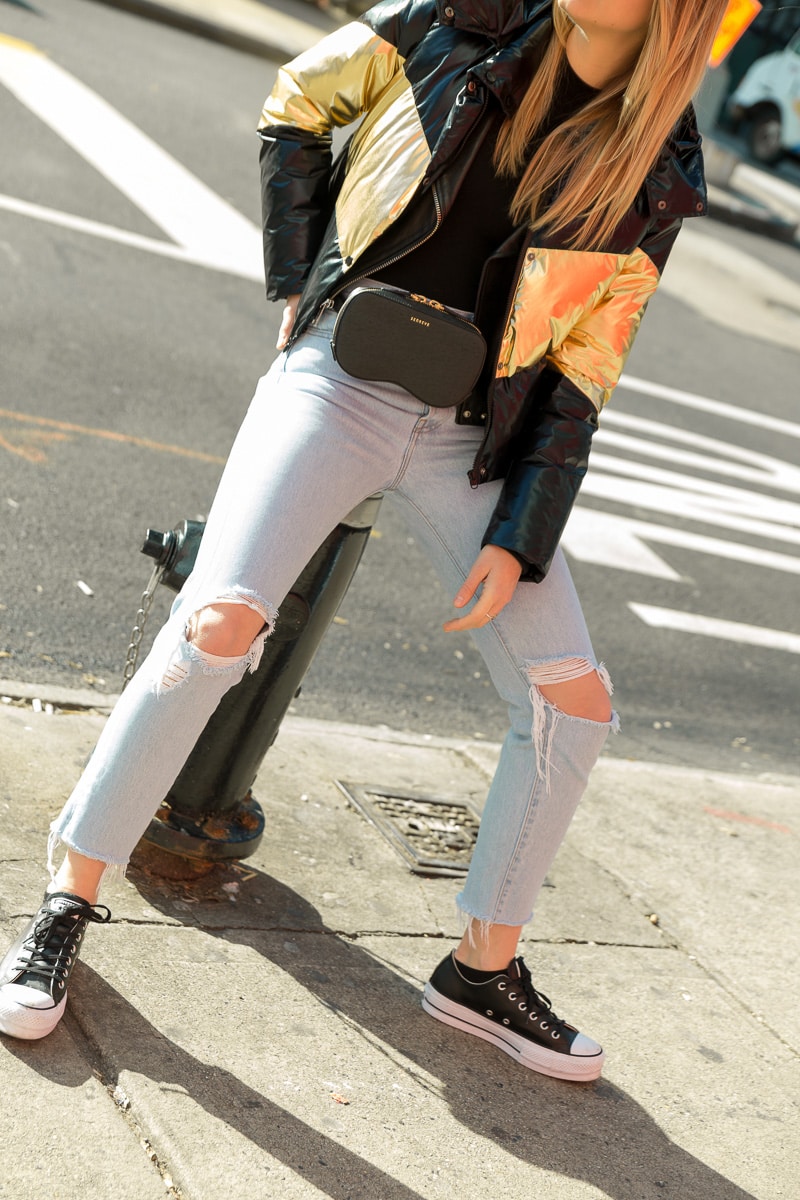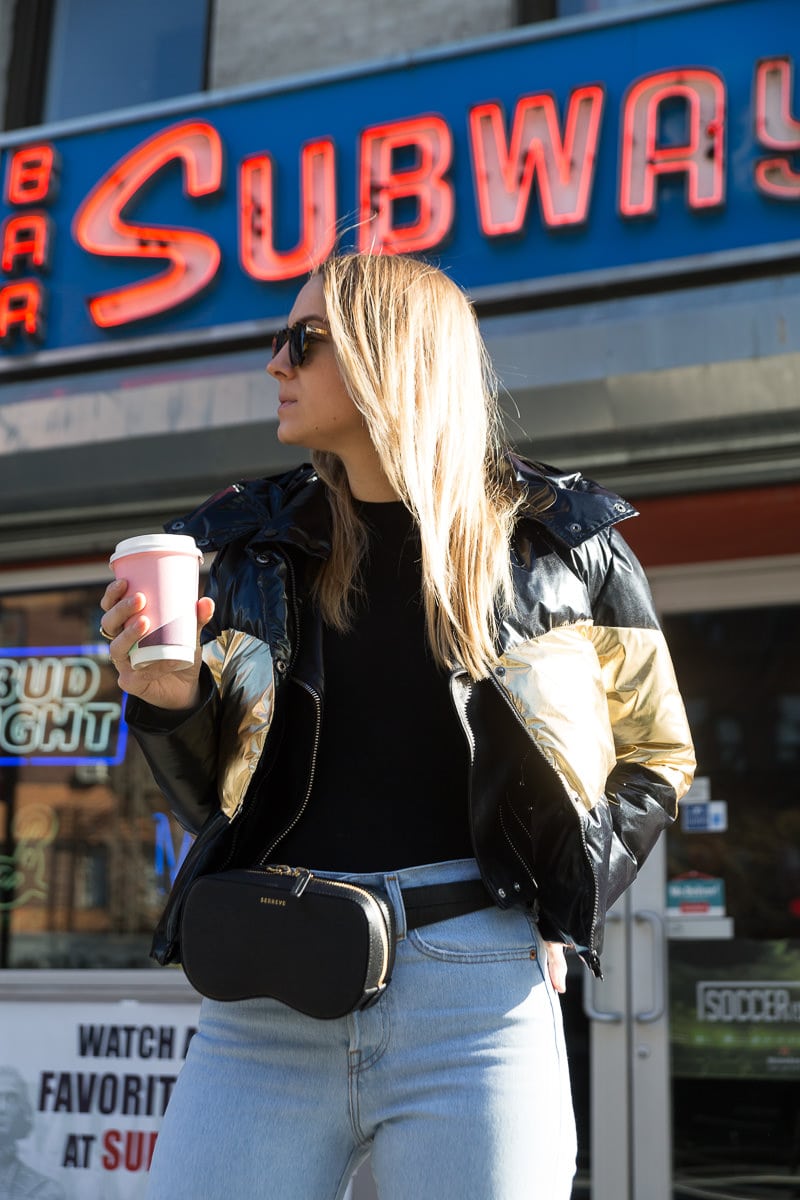 Next up, Senreve sent us their less angular and more curvier Coda Belt Bag in Mimosa Onyx. Obviously I love that this belt bag is black and I had fun styling this a bit more casually than the Aria. Though I dressed it down a bit for our shoot, I'm excited to wear this differently my next go round. Truthfully, my favorite thing about Senreve bags, or most bags for that matter, is styling them different ways. I love that both of these bags can work double duty.





Like the Aria, the Coda Belt Bag in Mimosa Onyx is very textured and incredibly sleek. This chic bag can also be worn a plethora of ways, making it super-appealing. Though this bag has three pockets as well, they differ slightly. Inside there is a zippered pocket and a cardholder, however the third pocket is a slit pocket on the back exterior of the bag, which I used to hold my MetroCard—shocker! The Coda is also lined in soft micro-suede, though it is finished with a zip-around closure. Overall dimensions of the Coda Belt Bag are 4″ L x 7″ W x 2.5″D.