A new handbag brand with stylish and functional bags? Yes, please!
In collaboration with Senreve.
Back in February, we covered 10 brands to watch for 2017 and Senreve was on the list. Before that, I hadn't heard much about this San Francisco-based brand, and that's not surprising—Senreve is only eight months old. (I remember the brand's age because it's the same as Millie's age!) In its short life, Senreve has already made its way into the hearts of many, myself included, and I've been talking with the brand to learn more about their designs.
Though based in San Francisco, Senreve bags are handcrafted in Italy by Tuscan artisans with 100% Italian leather. Senreve artisans have worked with top luxury brands for more than a combined fifty years, and it shows: the bags are incredibly well-made, the leather is sturdy yet supple and structured yet lightweight, and it's also both durable and water-resistant.
When it comes to the final product, after talking to the founders multiple times, it stood out that one of their focal points is usability of their bags. Each bag, each compartment and each measurement is made with purpose. The idea behind the line is that a woman shouldn't have to choose between a bag that looks good and one that works well.
The exterior of each bag is clean, logo-free, and sleek while the interior is impeccably made and planned out as well. The pale blue stain-resistant microsuede interior is the perfect color to find all of your items (I find that black interiors are so hard to hunt around in). Many bags that have microsuede lining wind up being heavy, but these bags are far from that. Though the leather exterior and the microsuede interior seem like they could leave you with a cumbersome bag, it is quite the opposite. And the interior is all about usability and functionality. My favorite bag from the line, the Senreve Maestra, has an interior laptop compartment that fits my 13″ MacBook Pro perfectly. As far as the interior goes, there are 7 different compartments, including the padded laptop sleeve with a snap closure, and the other pockets can easily hold your other necessities in their own area.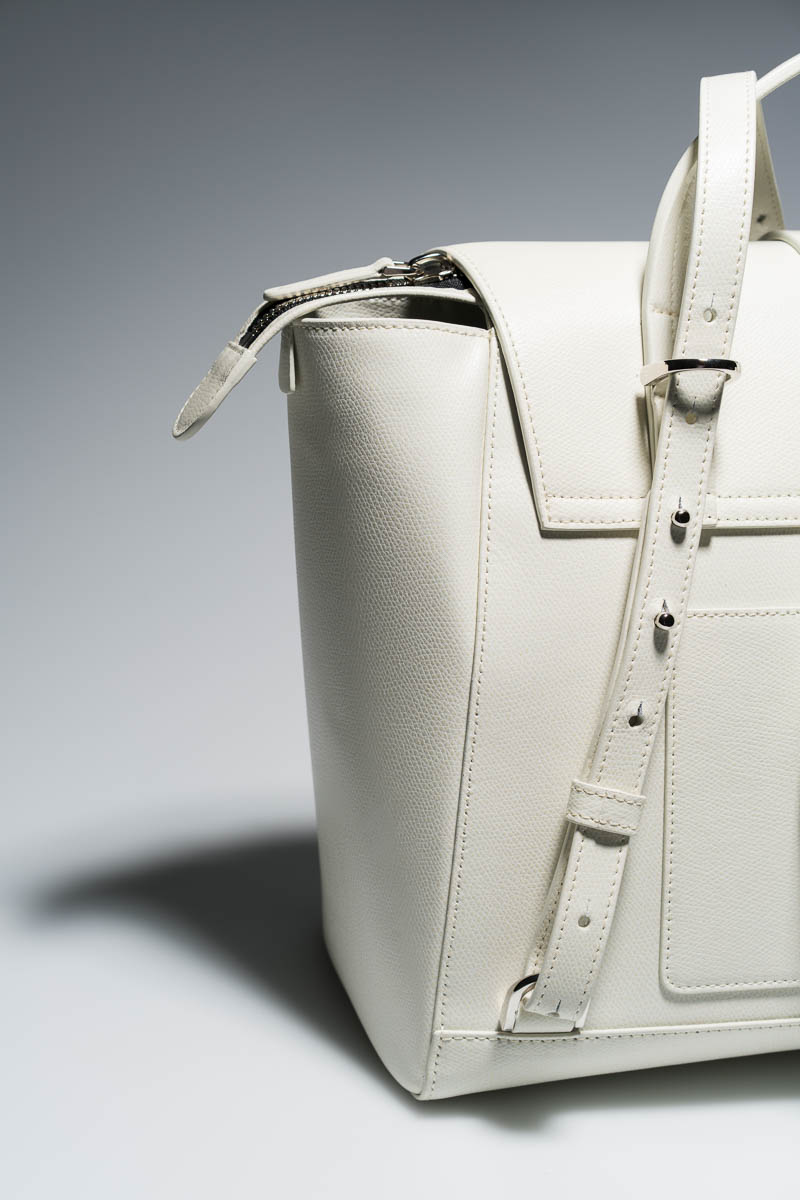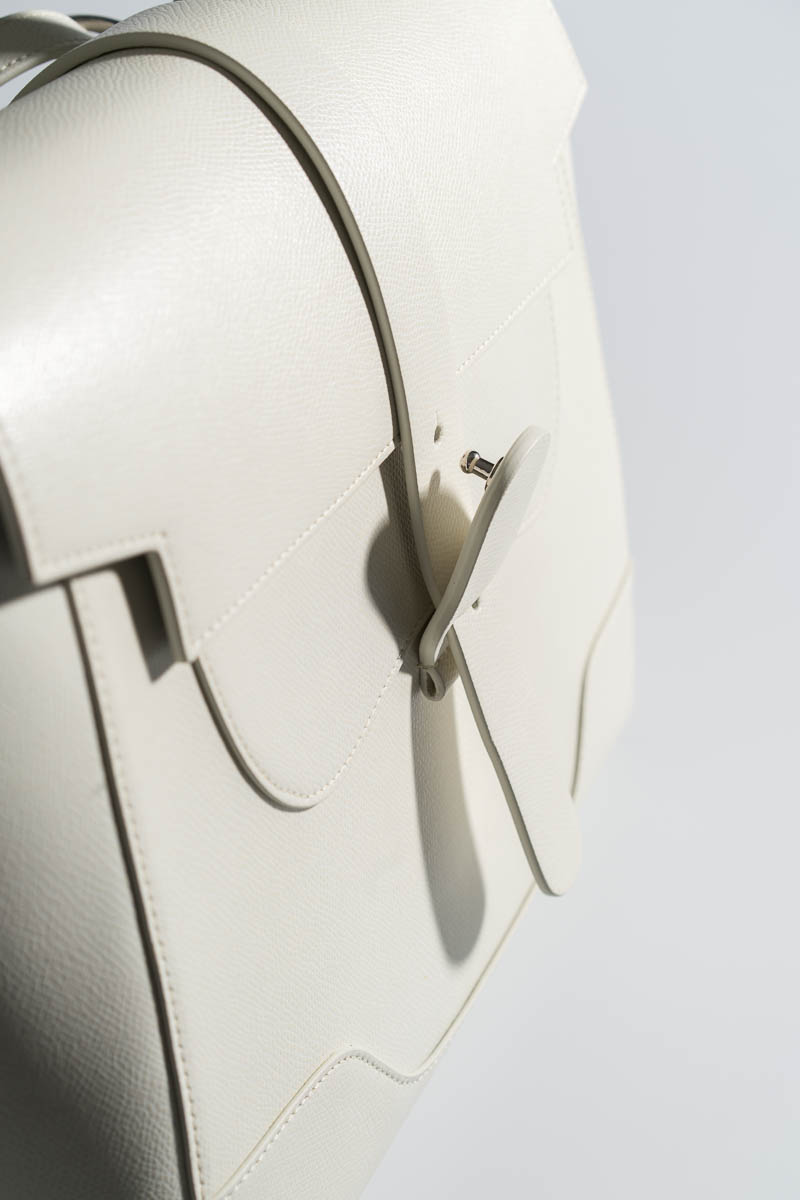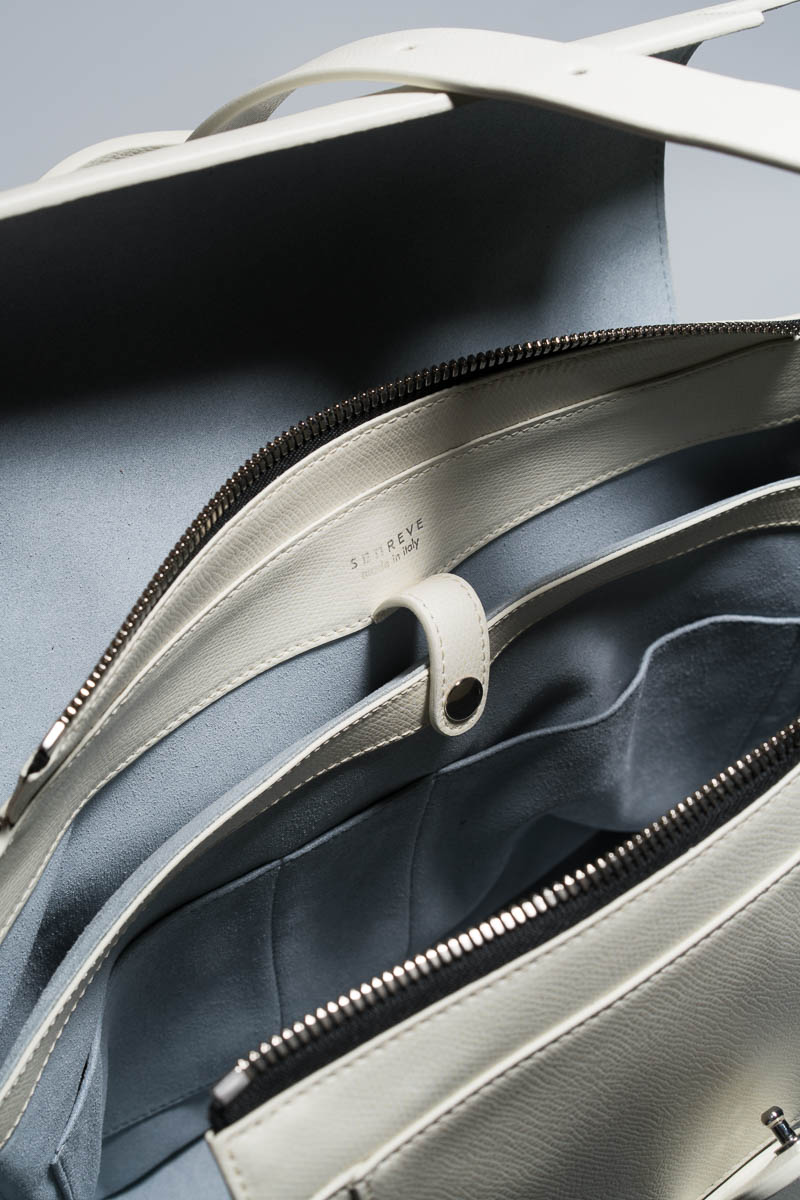 The Senreve Maestra is my favorite of the bunch, and the company will soon be releasing a Mini Maestra as well. Each bag can be worn a variety of ways, including as a satchel, tote, crossbody, or backpack. I'm not a huge backpack gal (though in my mind, I'd like to be), but I've seen plenty of photos of girls carrying this bag as a backpack and it looks great. I love that the long strap is adjustable and I easily can carry this bag cross-body, which works really well while holding Millie. The design is simple and really attractive.
Senreve sent me the cream Maestra, and I've been using it for a week now and am looking forward to seeing how it works for me and holds up—light colored bags scare me about color transfer, but Senreve assures me their bags have been tried and tested! The Maestra is versatile and feminine, offered in a variety of colors and two types of leather: Pebbled or Mimosa (Mimosa reminds me of LV Epi Leather). The size is ideal for someone who is on the go and needs to carry a lot and have a functional (yet stylish) tote. Often, when a bag is trying to be functional, it winds up looking overly work-like, and that isn't what working women are always looking for. Most women I talk to want a bag that is ladylike, modern, and easy-to-use, and this bag gets a check in each box.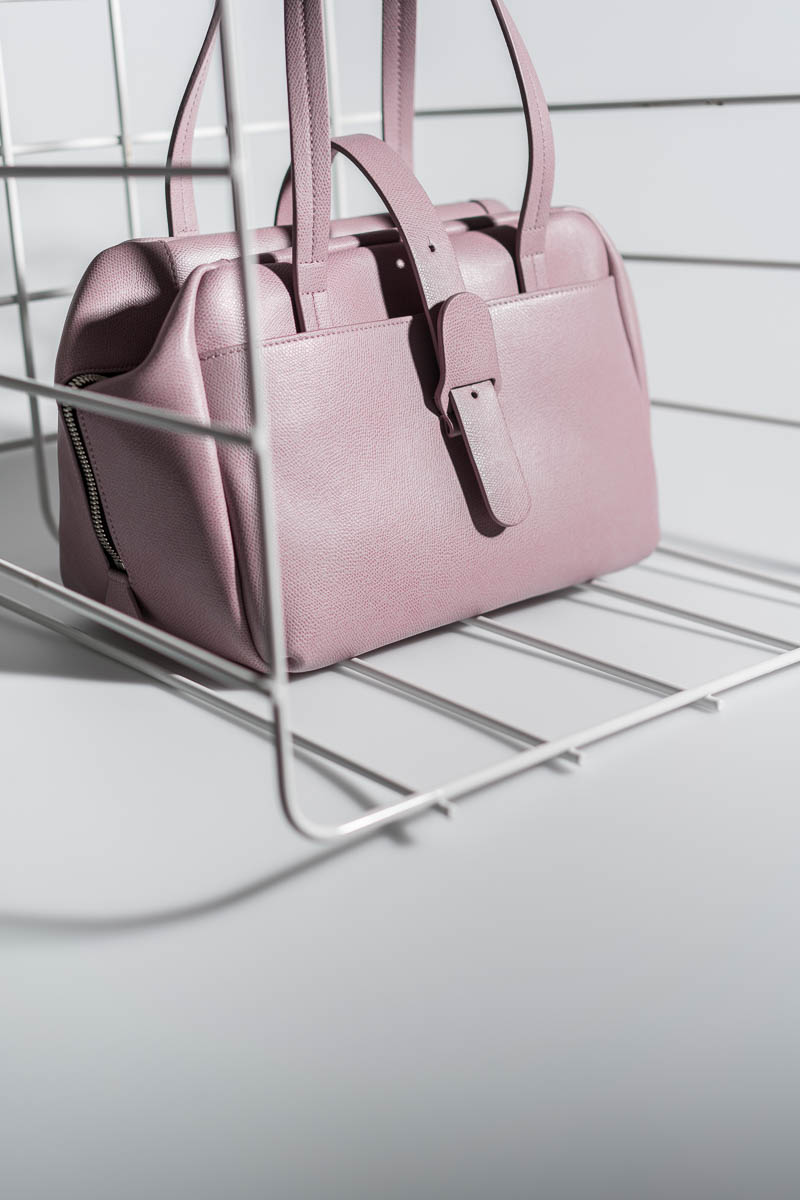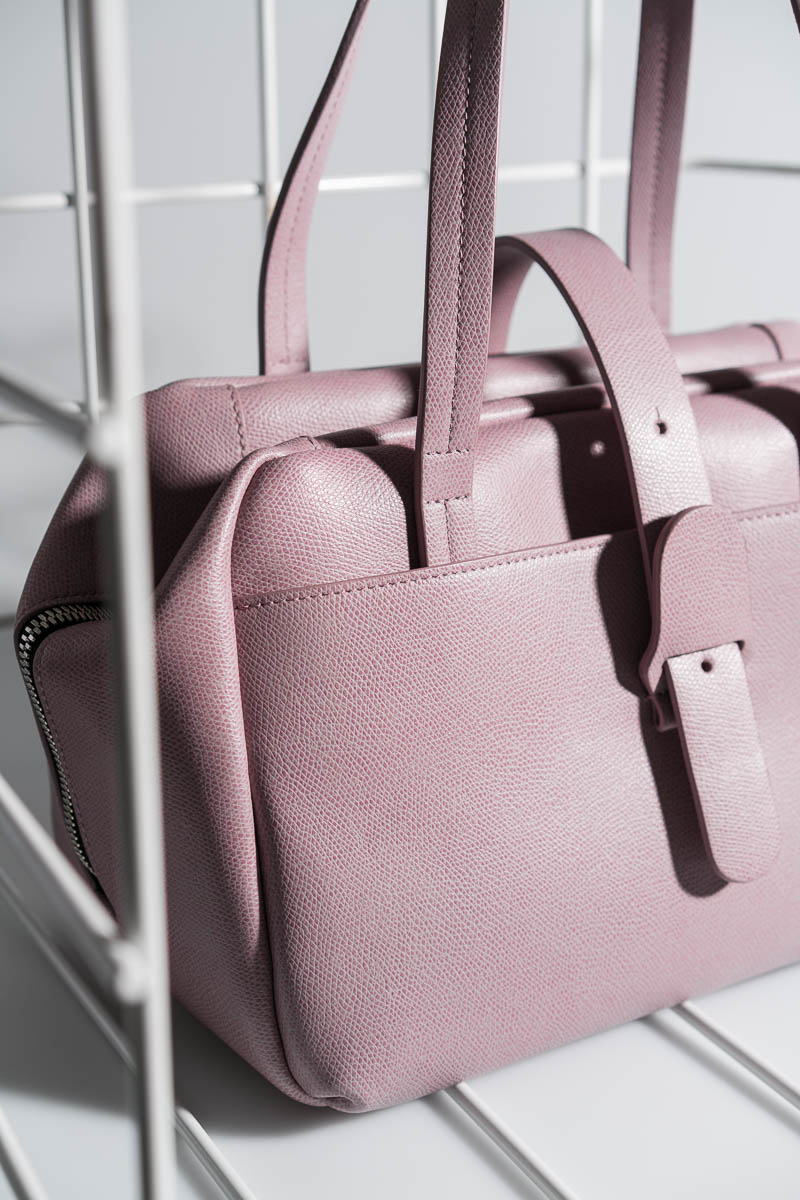 There are other bags and accessories as well, including the Doctor Bag, Voya Tote, Crossbody, Bracelet Pouch, Envelope Clutch, Card Wallet and Caddy. The Doctor Bag has an East/West shape, but also can be worn boxy by folding in the gussets at the sides. The Crossbody is a three-compartment bag that is good for weekends and nights out – cool thing about the Crossbody is there's a removable bracelet pouch that you can unsnap and use by itself! The Envelope Clutch can hold a laptop and slide into the Maestra Bag or be carried separately. The two leathers offered, Pebbled or Mimosa, are both extremely durable and lightweight. The Pebbled leather has a softer finish (but is scratch resistant) while the Mimosa leather gets its long-grain texture from the treatment of machine pressing. Each bag and design is straightforward yet stands out. Prices range from $95 to $895.
I was introduced to this brand at the perfect time, just as I was feeling like a new designer needed to break into the handbag world. As handbag lovers, we have so many options when it comes to established brands, but I am always excited to see a new brand that I believe has great products and can make a space for itself in the market. The founders of Senreve are handbag lovers like us and wanted to fill a void they saw in women's closets. When talking to them, I can hear their passion for their craft, and it was evident when I saw the bags in person. This might be our first in-depth look at the brand, but it won't be the last. Shop all Senreve bags via the company's website.