Out with the old, in with the new. Vlad and I want to welcome 2007 to the Purse Blog and to all of you! We spent a low key evening together (after his 17 hour drive from Ohio to Ft Lauderdale, what a guy ;)). With the start of double-0-7, there is an up and coming designer on the horizon. Young, ambitious, and the son of Bottega Veneta's owners before Gucci Group took over, Gabriellecorto Moltedo. This 26-year-old is breaking into the scene with his launch of luxury accessories named so perfectly, Corto Moltedo. Net-A-Porter carries a variety of handbags by this new designer which showcase his range; combining Italian luxury and funky detailing. At 26, this young man has already designed hit bags and we are sure to see and hear more of him in 2007. Below you can see his range from a lush leather shoulder bag, to a shiny gold and star charmed clutch, to a practical fold over shoulder bag.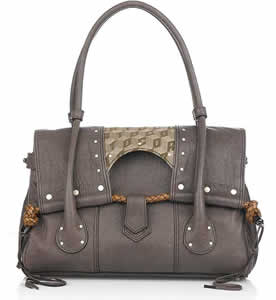 Corto Moltedo Priscilla Leather Shoulder Bag, $1264.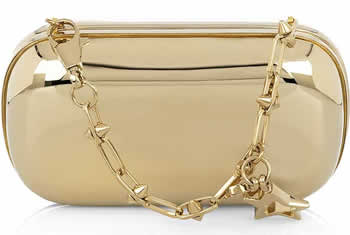 Corto Moltedo Susan Mirrored Clutch, $704.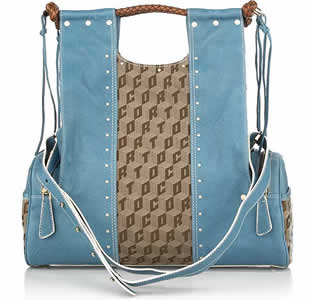 Corto Moltedo Priscilla Luxor Handbag, $1234.