It's long been clear that everyone from reality TV stars to the privileged daughters of billionaires thinks that they can design super-expensive handbags, and now it's time to add another name to the non-intuitive list: Bentley Motors. That's right, the world-famous maker of ultra-premium autos has decided to try its immaculately gloved hand at the whole handbag thing, to varying results.
Bentley isn't the first car brand to delve into leather goods - Ferrari has been making questionably tasteful men's bags for quite some time - but to my knowledge, this is the first women's luxury handbag line to come from such a crossover. The first collection, which consists of two bags in a range of colors, is priced at $5,500 and $7,000, which puts the brand new line in competition with such old-guard masters as Hermes and...well, Hermes. Unfortunately, the bags don't quite live up to the refined Hermes aesthetic.
According to Women's Wear Daily, Bentley hired Frenchman Vincent du Sartel, who has previous experience in accessories design at Loewe and Louis Vuitton, to initiate the line. Unsurprisingly, the designs are said to take inspiration from the curves and fine materials used in Bentley's cars, which Bentley reports are increasingly popular with women over the past few years. These bags are, apparently, a nod to those newly minted customers, and they'll initially be sold at trunk shows and events that those types of women might frequent, including car shows.
Although I don't doubt that the materials used in these bags are wonderful - why would the brand stake a hard-earned reputation for perfection on anything less? - the execution leaves something to be desired. The collection, perhaps predictably, leans just a touch too sporty. That wouldn't necessarily be a problem, except that the details feel masculine, like they were simply added to a few women's bag shapes with little aesthetic adaptation. The winged Bentley logo, in particular, feels inappropriate and a bit cheap in this context, no matter how nice it looks on the hood of a car.
The bags simply don't feel current or feminine - if some of the same details were incorporated into a briefcase, they'd probably feel more contextually relevant. Classic briefcases, unlike $7,000 women's handbags, aren't beholden to modern aesthetic whims, and the masculine automotive details (the cars that formed the basis of the bags' inspiration were designed with male customers in mind) wouldn't seem so disconnected from the intended customer. Better luck next time, Bentley.
1 / 4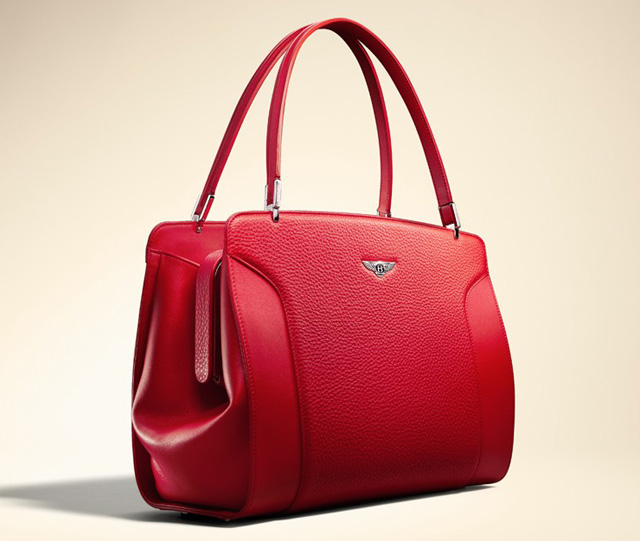 2 / 4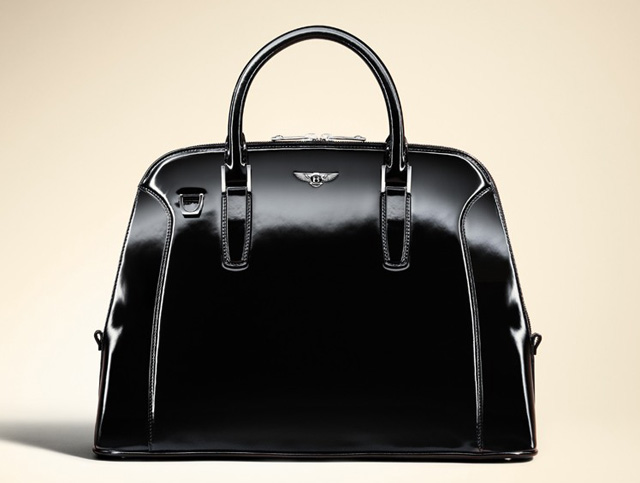 3 / 4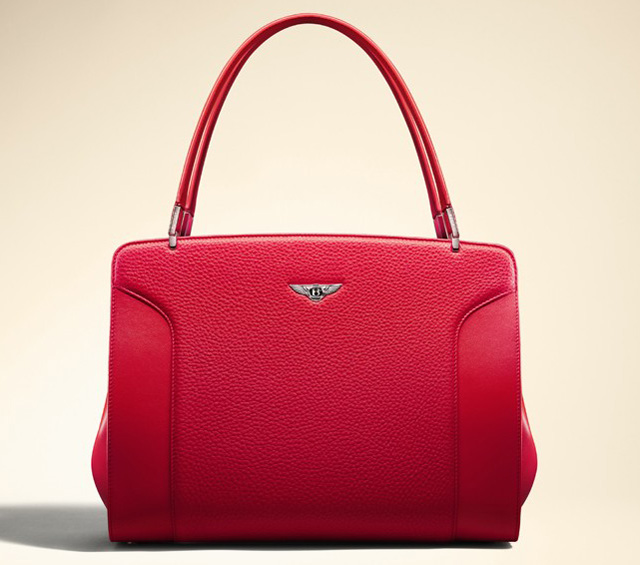 4 / 4