After five seasons of Orange is the New Black and general fame and acclaim, Laverne Cox has amassed a neat little collection of Hermès bags. (I say "little," but it easily rivals any Real Housewife's.) And while her collection certainly boasts a standard Birkin or two, Laverne is also quite fond of the Kelly, and the woefully under-appreciated Shoulder Birkin. We've been paying close attention to Laverne's acquisitions for several years now, but it's time we took a deep dive into her favorite Hermès bags.
1 / 8
Hermès Birkin
Like many celebs, Laverne keeps a neutral leather Birkin at the ready for fetes large and small.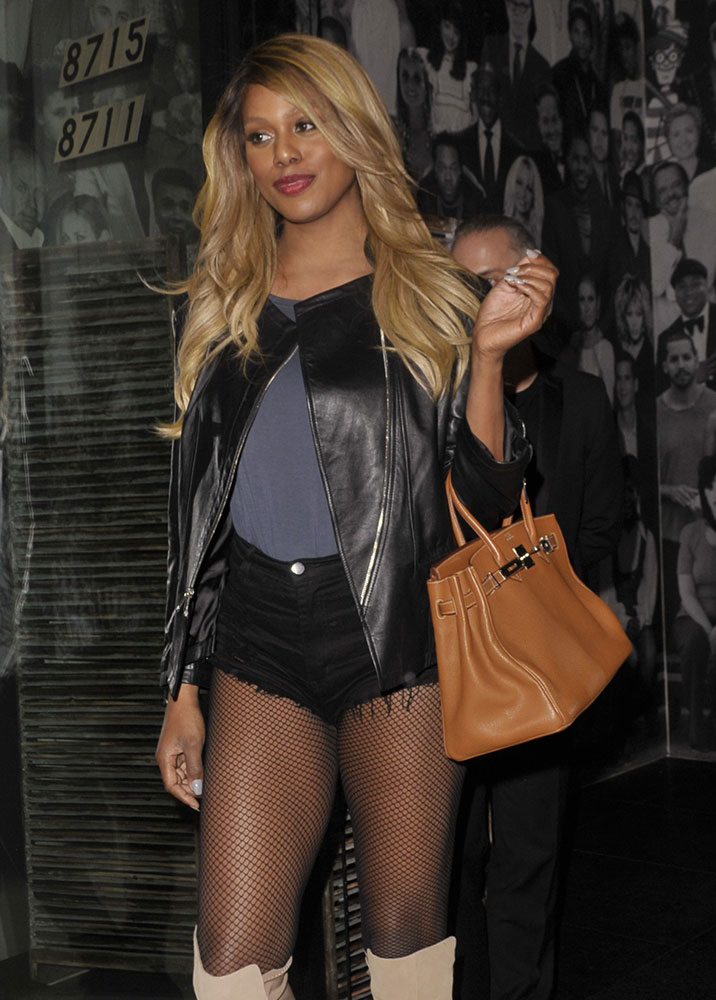 2 / 8
Hermès Birkin
Here's that same tan leather Birkin in the light of day, making a swift escape from an appearance on Jimmy Kimmel.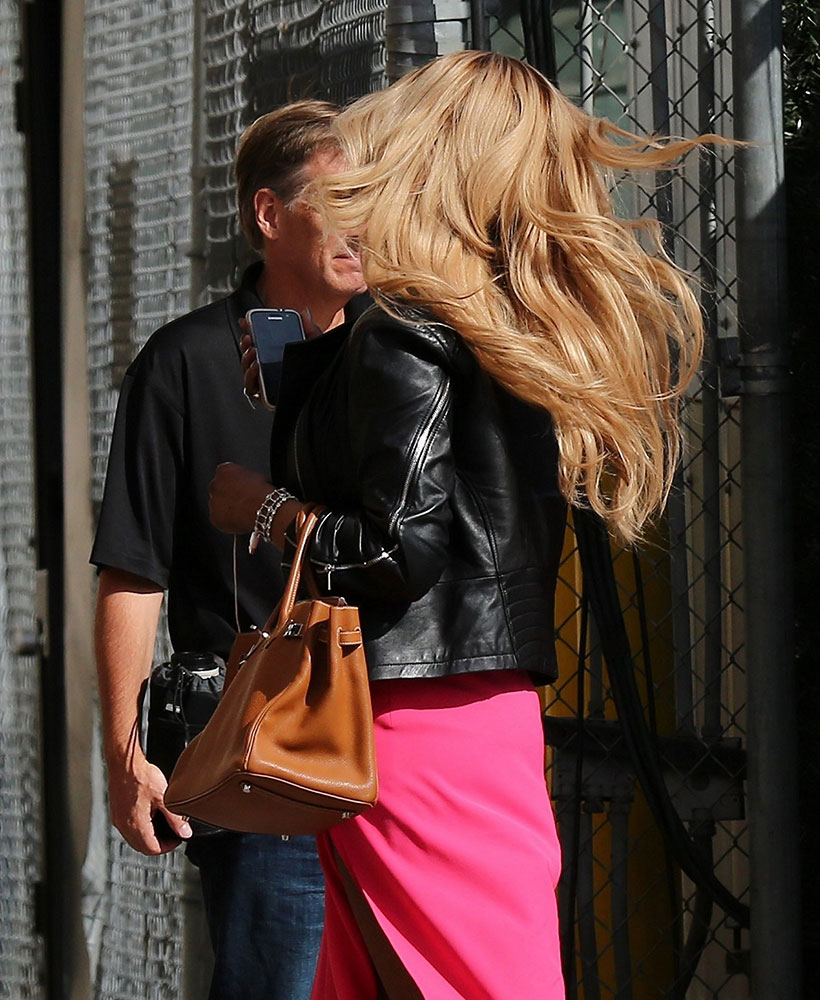 3 / 8
Hermès Kelly
This is a great shot of her polished black Hermès Kelly, which she may carry more often than her Birkins. It's a toss-up.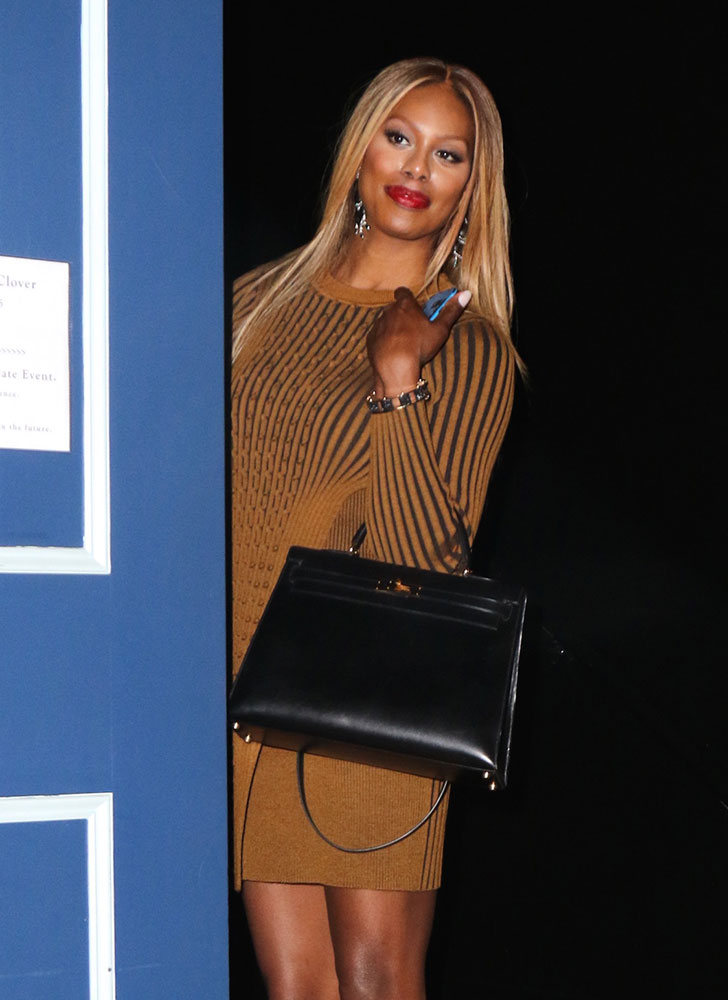 4 / 8
Hermès Kelly
She has more than one, of course. This bright red version is also a favorite, and is perfectly accented with matching red lipstick.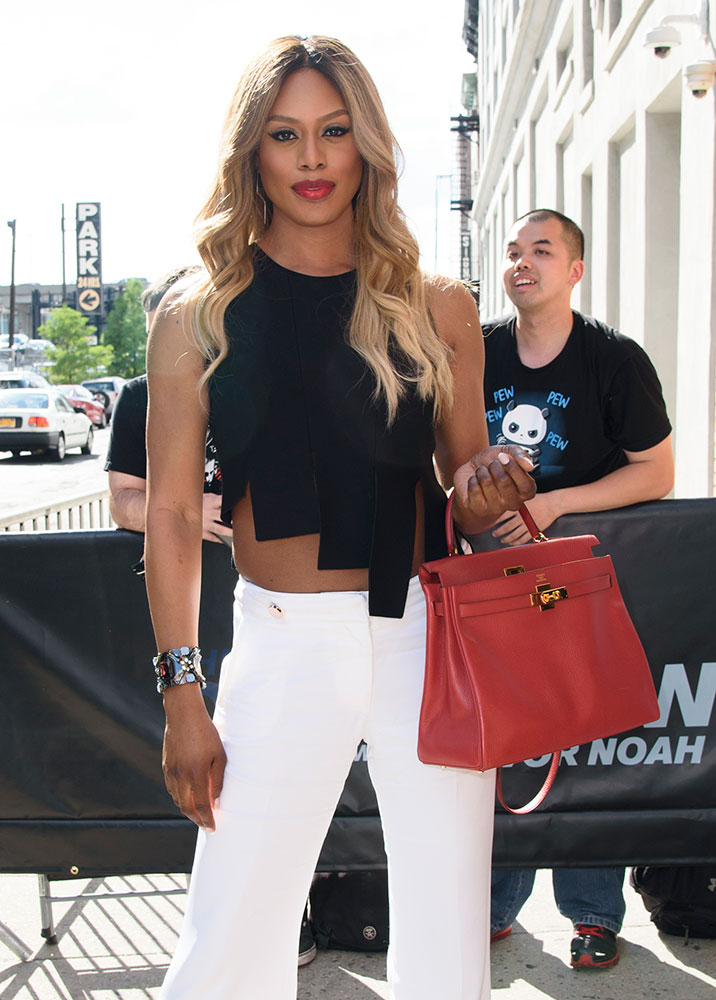 5 / 8
Hermès Ostrich Birkin
Sitting pretty on the "most opulent" end of her Hermès collection: this eye-popping orange ostrich leather Birkin.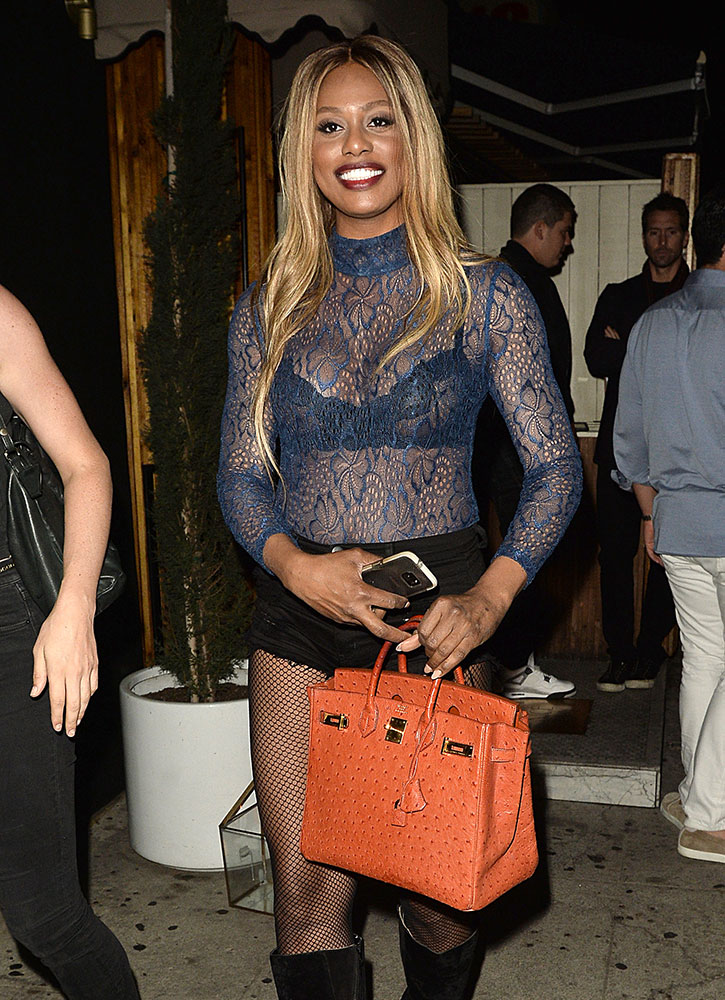 6 / 8
Hermès Shoulder Birkin
Here's Laverne leaving Catch in LA with a sumptuous, chocolate brown Hermès Shoulder Birkin.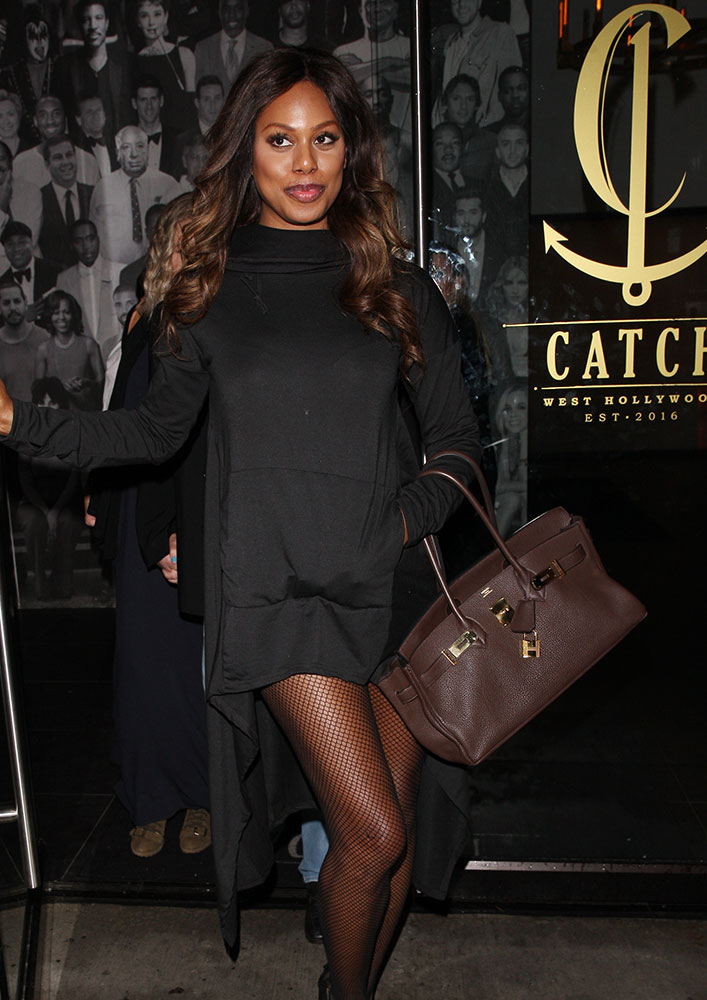 7 / 8
Hermès Shoulder Birkin
It's not just for nighttime, of course. Here she is catching a cab with that same Shoulder Birkin in tow. I greatly enjoy Laverne's dedication to fishnet tights.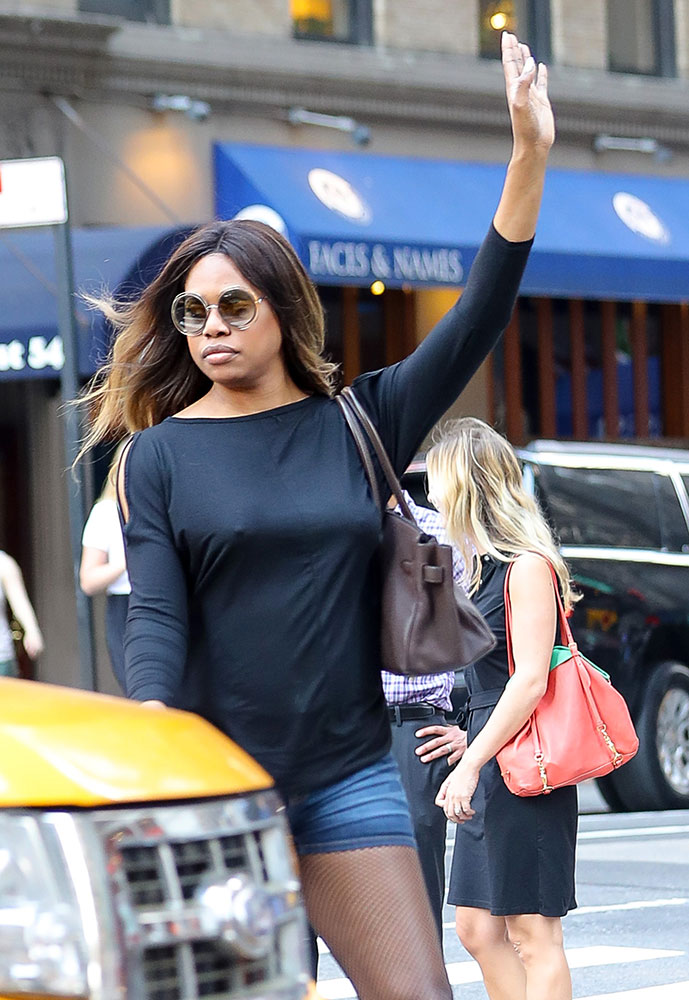 8 / 8
Hermès Shoulder Birkin
Finally, the big pay-off: this fantastic PINK Hermès Shoulder Birkin. There are too few pink Birkins in the world, in my opinion.