At the close of Hermès' Spring 2022 Women's Ready-to Wear show, located at France's Le Bourget airport, designer Nadège Vanhee-Cybulski, walking out to the usual applause of audience approval, was nearly upstaged by the synchronized, perfect-timing background landing of an airplane. While I am told that this serendipitous optic was not planned, I cannot think of a better visual analogy for Vanhee-Cybulski's Spring '22 offerings.
Once again reading the headwinds of what we will want to wear a few months from now, the designer walked society's re-emergence from WFH and lockdowns right down (or rather, across and around) the runway. A show full of elegant (if not necessarily affordable) practicality, a mix of chic style adorned with the luxe details that Hermès Ready-To-Wear is known for, with just enough comfort to convince us to actually get dressed and a few pieces even worth obsessing over, Hermès Spring '22 RTW line has a number of things to look forward to: drapey, flowing silhouettes, drawstring waists, and familiar shapes and lengths, tweaked just enough to be modern.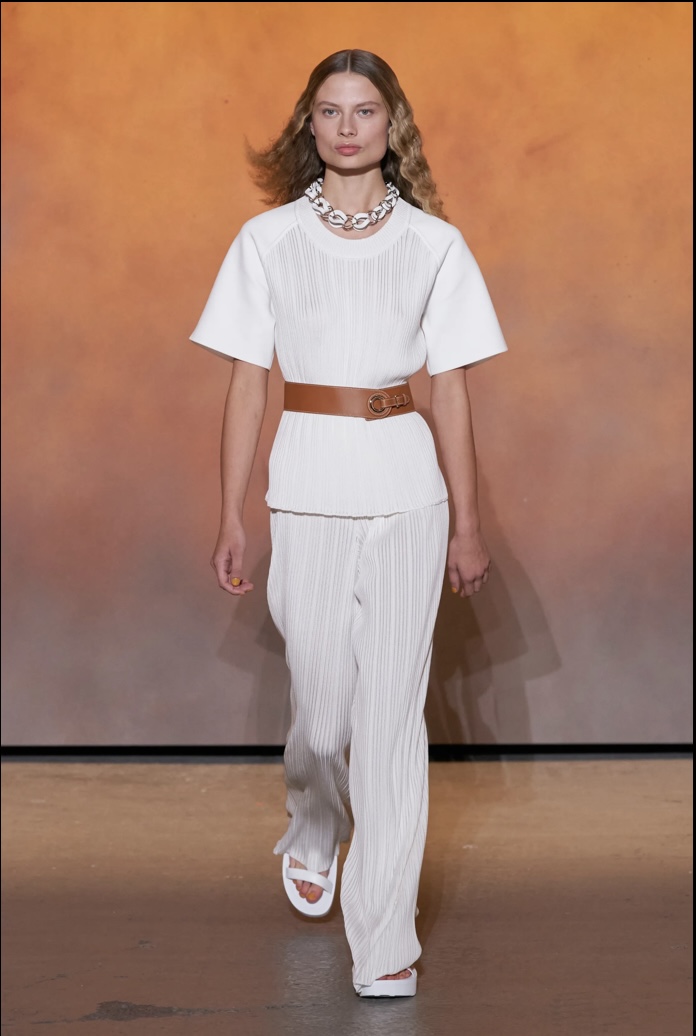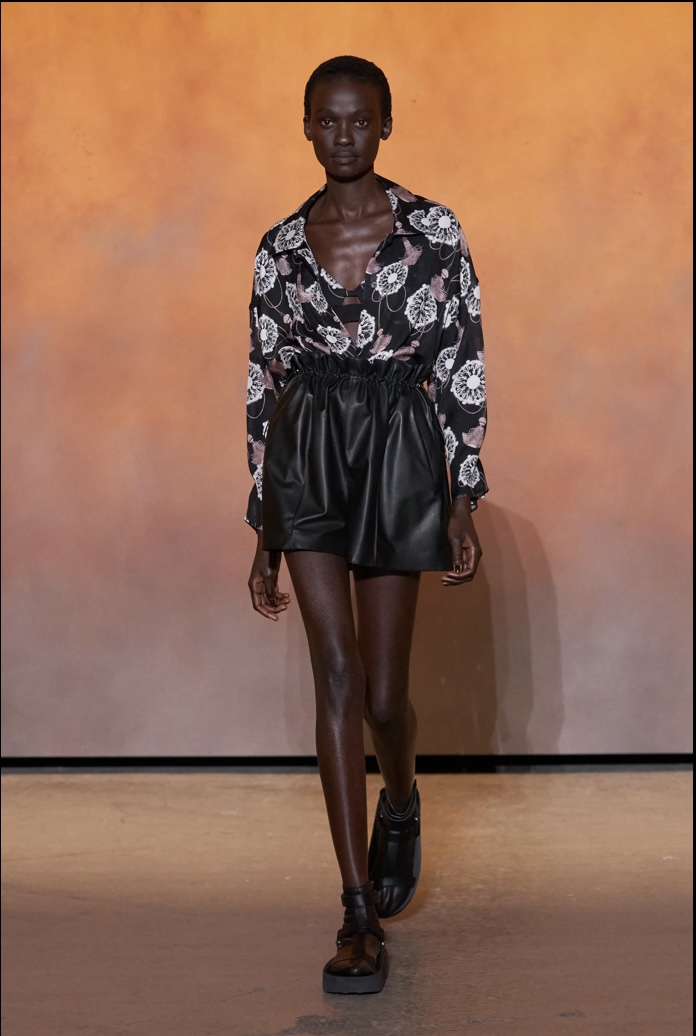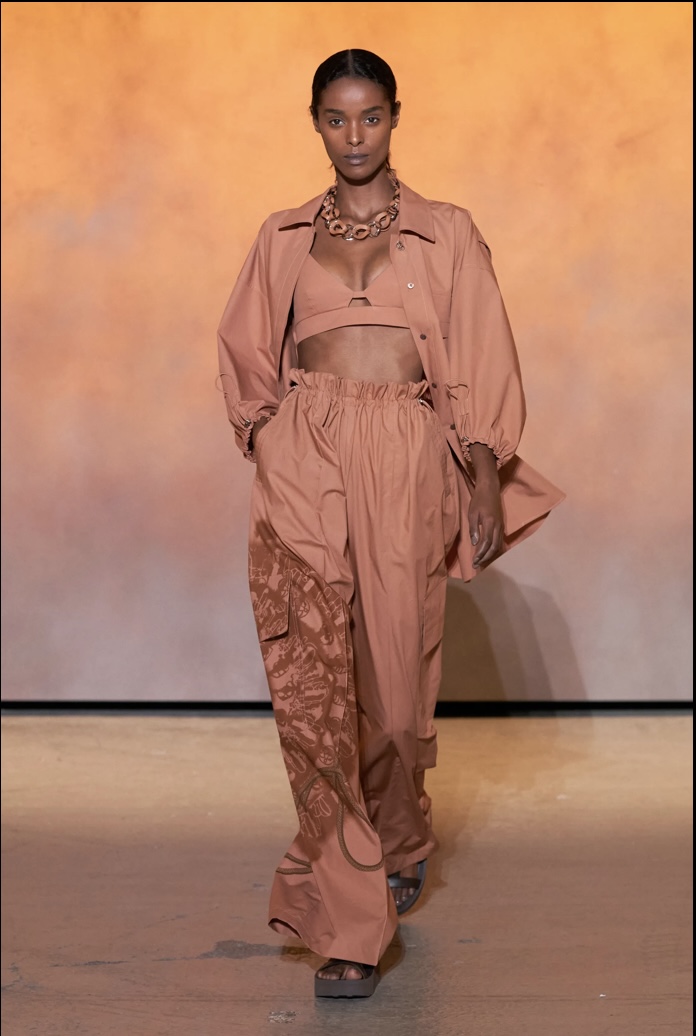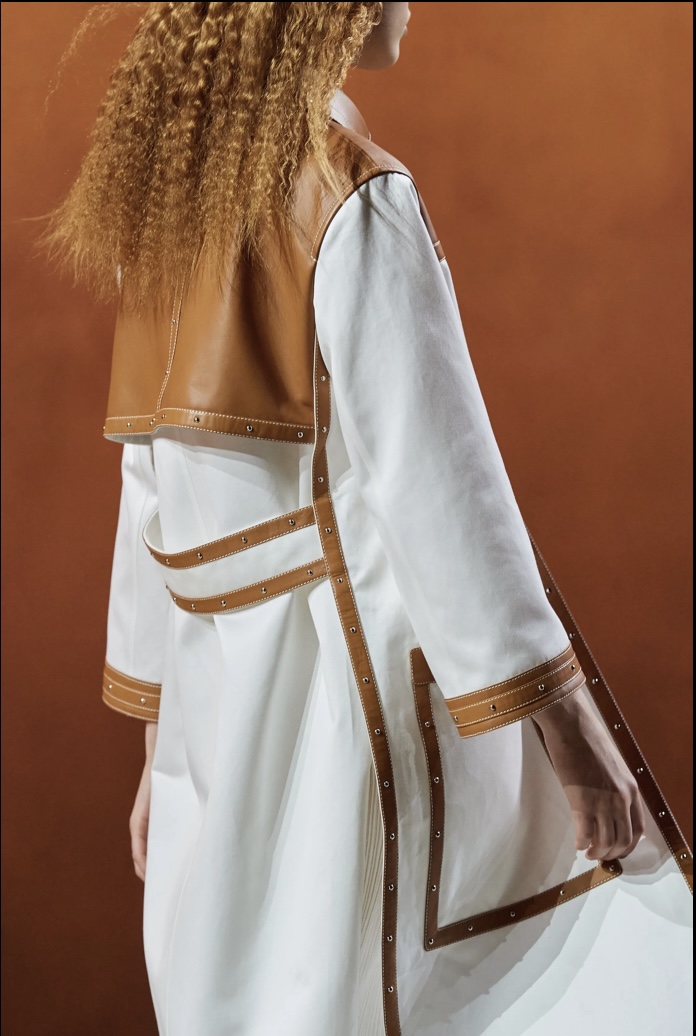 Accessories were very minimal, both in size and prominence, for the show. I spotted two new bags and the return of a third. The first looks like a miniature version of the Polochon with a horsebit handle and a strap which can be tucked away, which is called the Sac Maximors. The second is a pouch that was worn across the model's back (not optimal for subway use, or accessibility…). The third is the Mors de Bride, which is not new but has not been seen very often in the boutiques (although I did spot one on the shelf at the Boston Hermès recently). Off the runway was spotted several other bags, including a Bolide with a canvas strap and printed bottom, a Bearn-inspired bag, colorful Kelly Depeches with front zippers, and a Birkin sling (with a single strap, not two).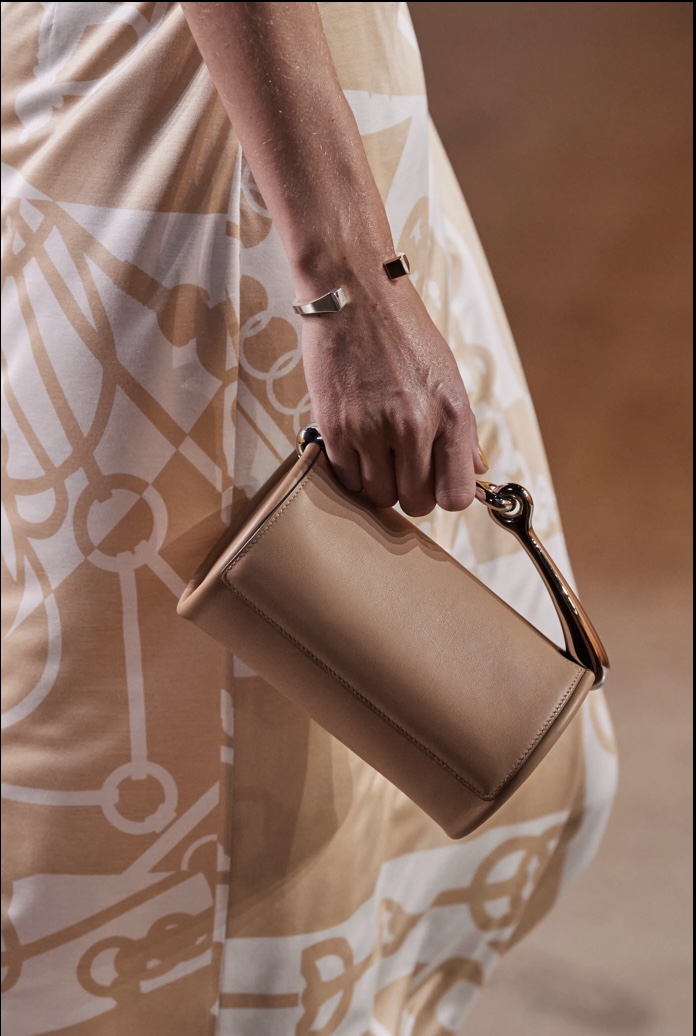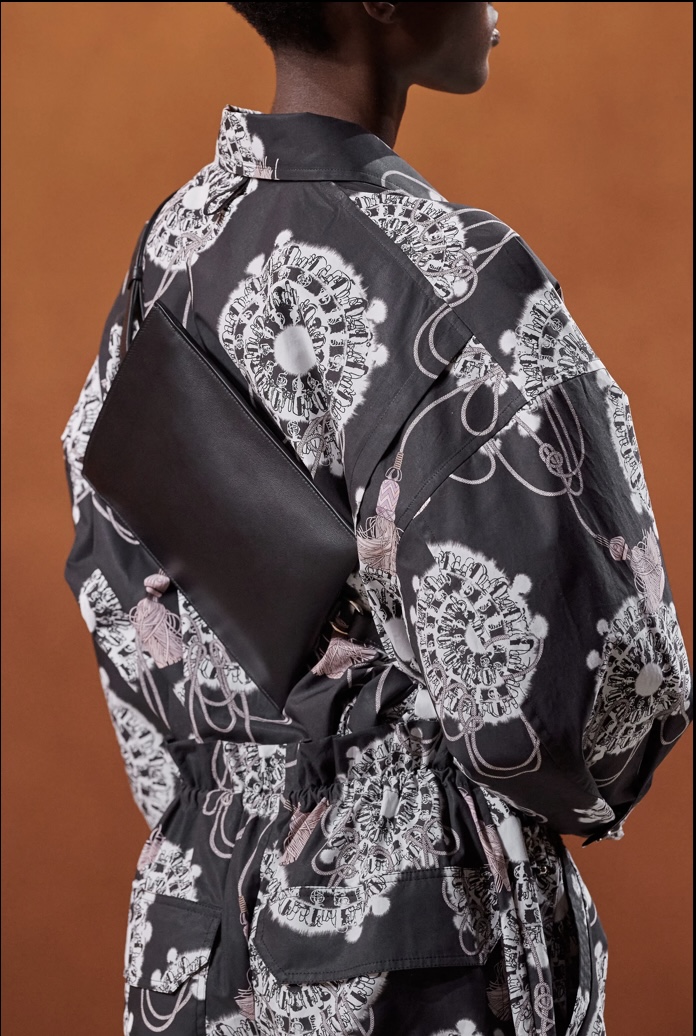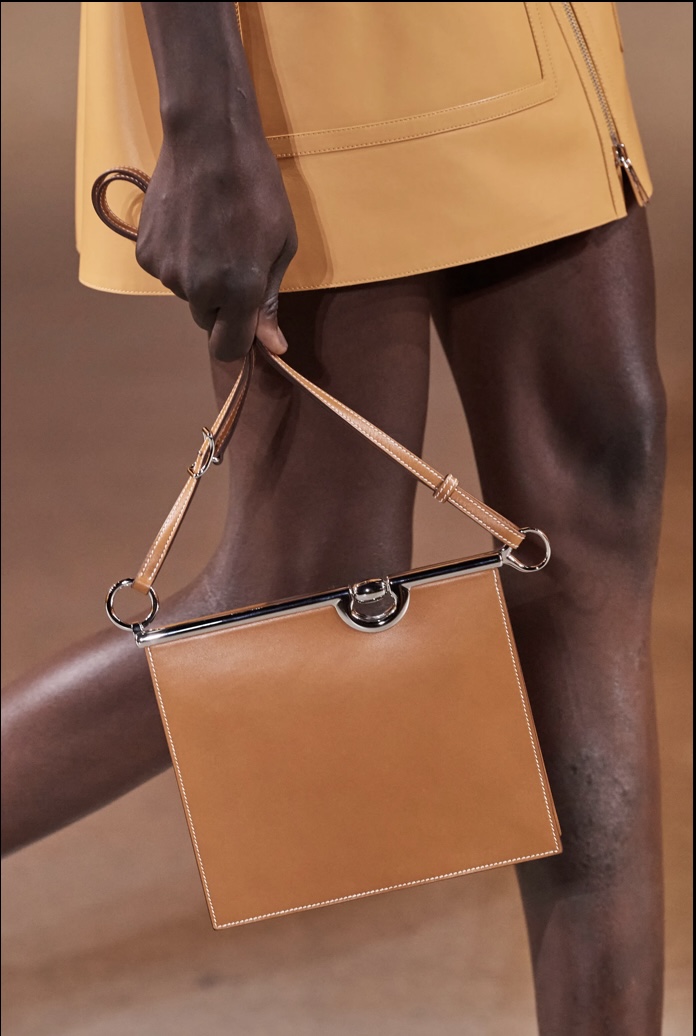 If I personally had any quibbles with the offerings, it would be that: 1. many of the looks are core-centered, that tiny-top-large-bottom-bulky-shoe look which won't work for most people who have hips, or a stomach, or are too old to feel comfortable showing either of those off; and 2. the clodhopper shoe that 'went' with everything…the Dad Sandal but worse, due to the leather sock (?) paired with it that gave me Margiela Hoof Shoe flashbacks.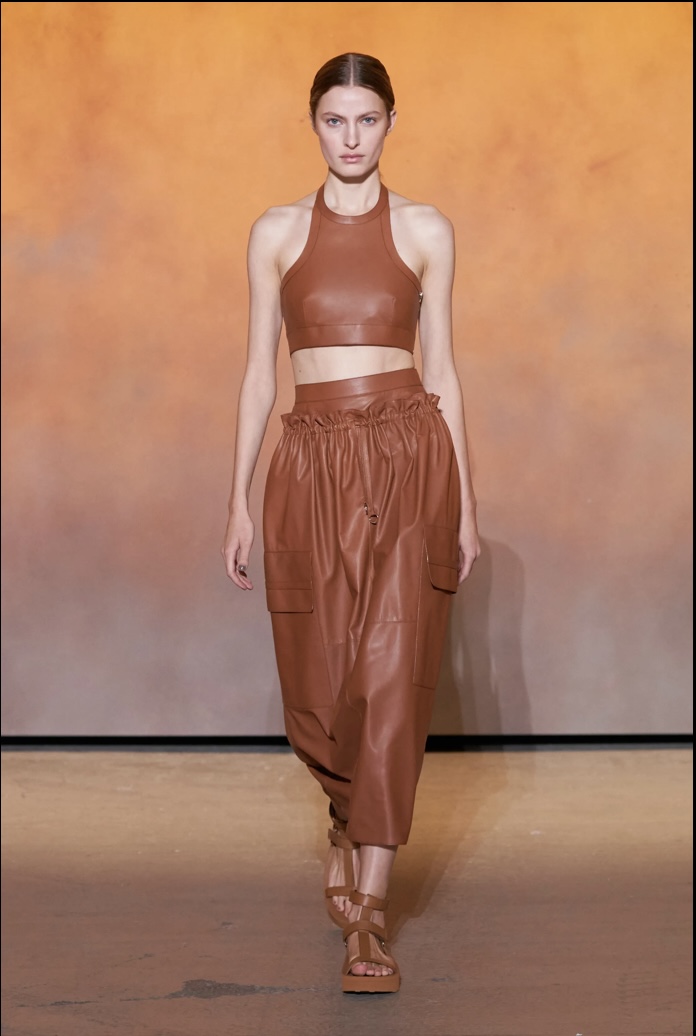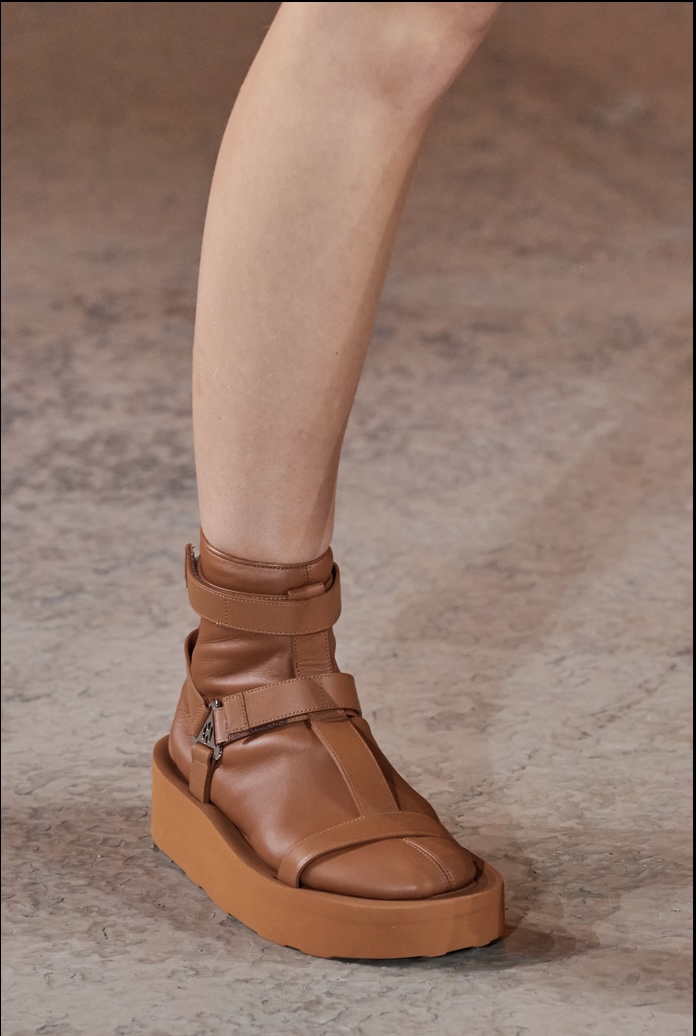 Despite those two limitations (and hey, they can't all be my favorite, you need something for everyone), I found a lot to love, particularly the leather shorts, flowing pants, and one particular leather hooded vest which I am going to have to try to hunt down. It doesn't have to be all perfection; it has to make sense for the time and place, and to at least some extent be appealing and accessible like bringing that plane in for its perfect background landing, Vanhee-Cybulski has succeeded on each of those counts, pulling it all together for the time we are living in now, and hopefully doing so with Hermès' prescribed casual elegance.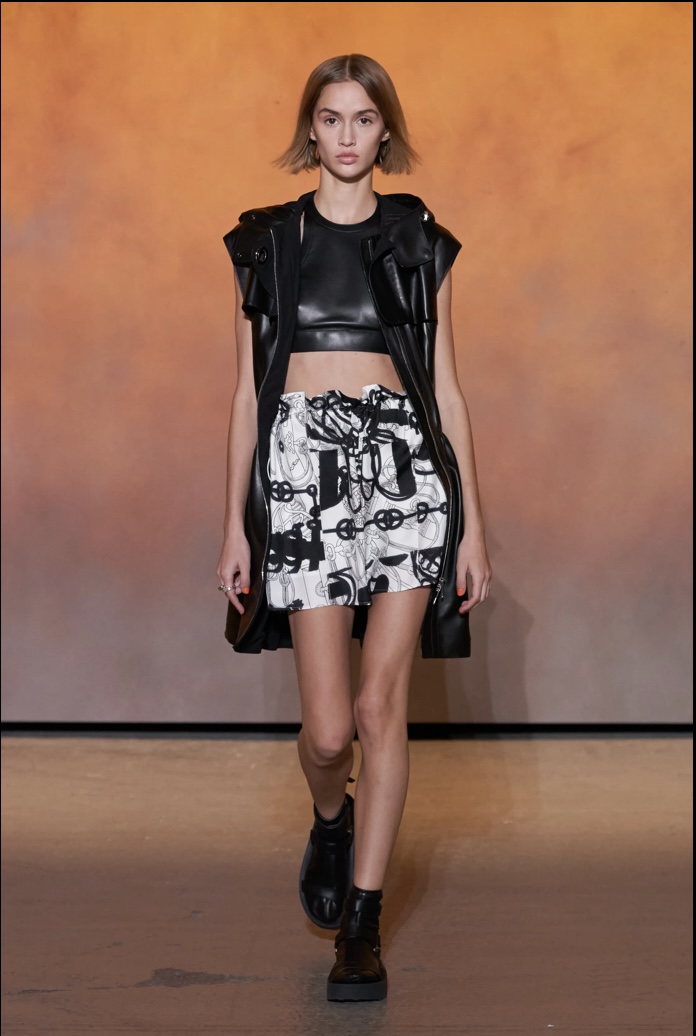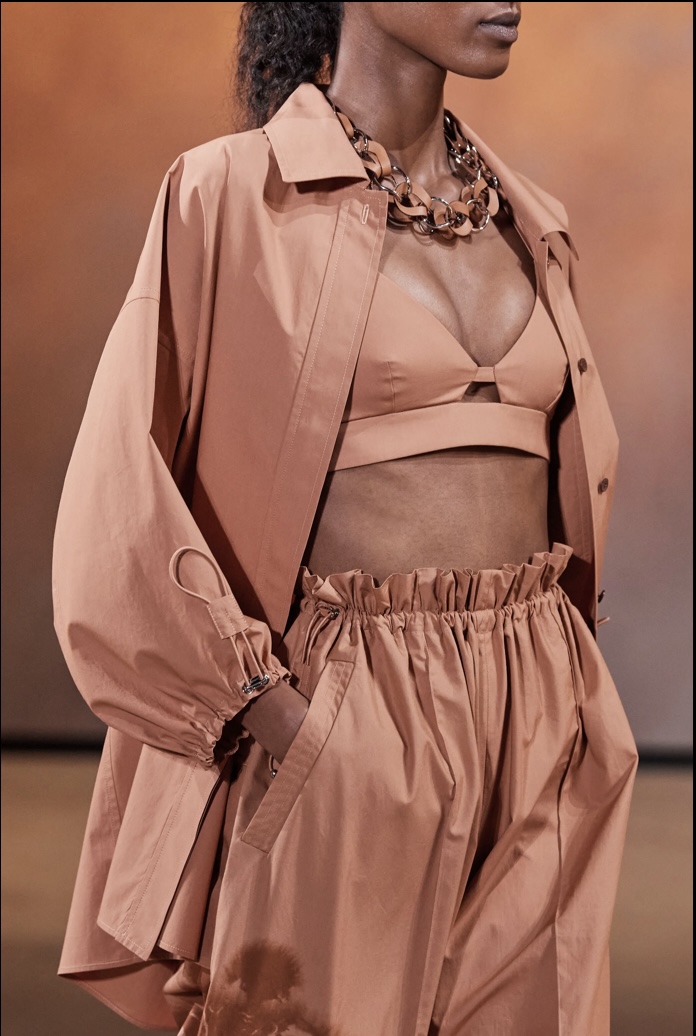 For more details, photos  and discussion, check out the Spring 2022 RTW thread on PurseForum.