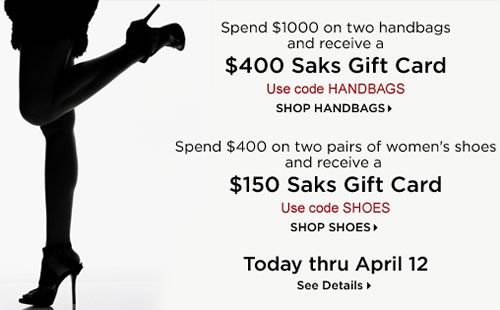 Saks.com is running a special promo that will certainly be appreciated by our readers. If you spend over $1,000 on two bags, you will receive a $400 gift card with code HANDBAGS.
Similarly, when you spend over $400 on two pairs of shoes, you get a $150 gift card with code SHOES.
Take advantage of this incentive and pick up those Prada bags or Manolos you've been dying to buy.