Ashley Benson has long had handbag-carrying patterns that are completely atypical for a celeb of her stature: she buys (receives? who knows) a bag, loves it and carries it almost exclusively for several months, at which point, it's time to repeat the process with a new bag. In other words, she uses a handbag as intended. And though Ashley obviously missed multiple memos from Reese Witherspoon and Jessica Alba which clearly stated that celebs must cycle through designer handbags as often as they change their underwear, we can appreciate that Ashley gets her money's worth out of every bag, just like the rest of us.
In recent weeks, Ashley has been extremely partial to her small-sized, glazed black leather Givenchy Antigona. As you can see, the smaller Antigona works with a wider variety of fashion ensembles than the regular sized version, which can upstage dressier looks with its size alone. You can check out some of Ashley's past faves in The Many Bags of Pretty Little Liars, though we should note that Ashley's style has evolved a lot in the last year. If you compare this batch of photos with the ones in our PLL post, it's obvious that Ashley is trying to put a little distance between herself and her teenaged TV counterpart. A classy black Givenchy Antigona definitely lends a little extra gravitas to her everyday style.
If you'd like to follow Ashley's lead, you can currently find her small Givenchy Antigona in several different colors for $2,280 at Saks. Ashley isn't alone in her ardent love for the Antigona, of course, and you can find out which of your favorite celebs favor the Antigona in Celebrities and Their Givenchy Antigona Bags: A Retrospective. You can also brush up on all things Antigona by checking out The Ultimate Bag Guide: The Givenchy Antigona Bag.
1 / 10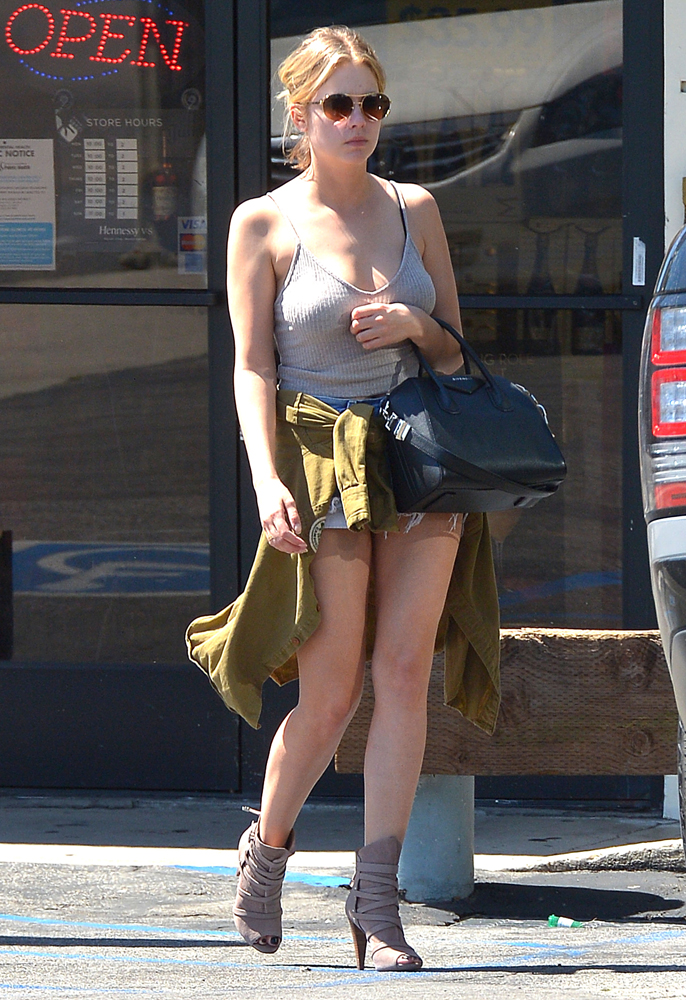 2 / 10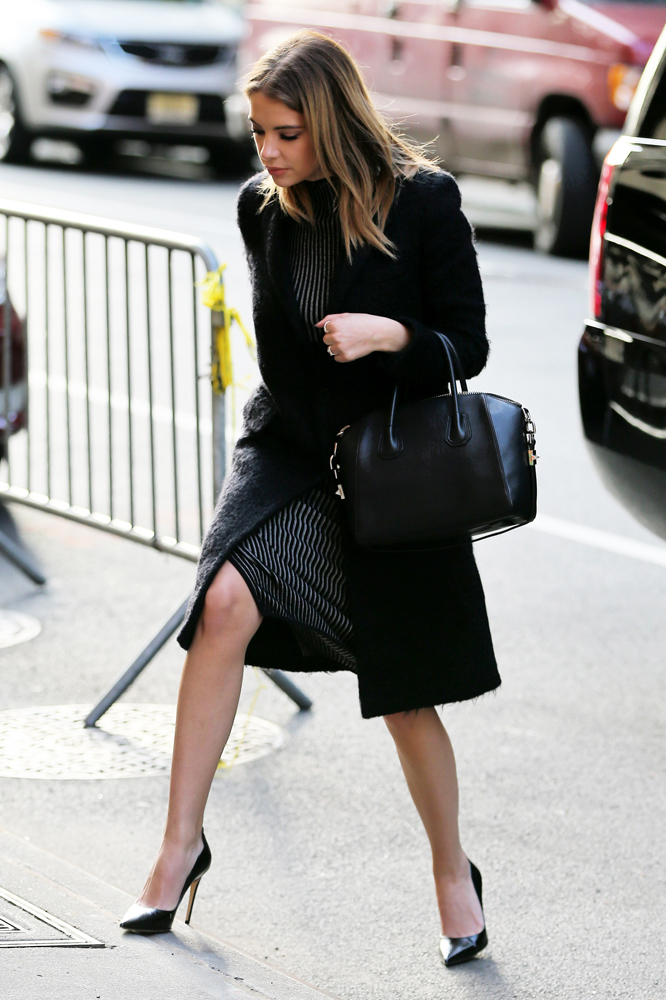 3 / 10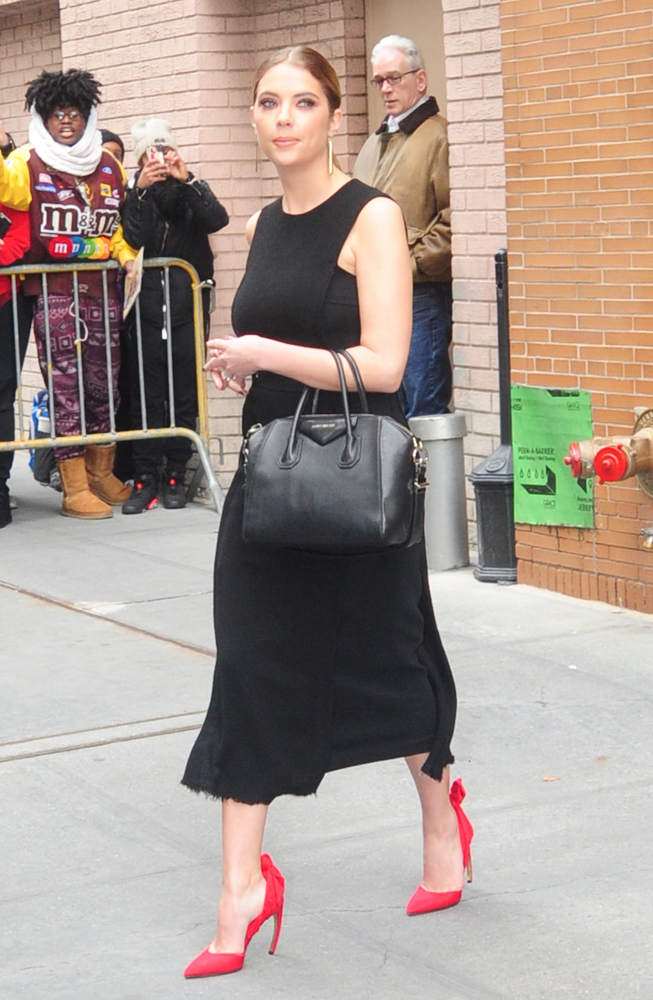 4 / 10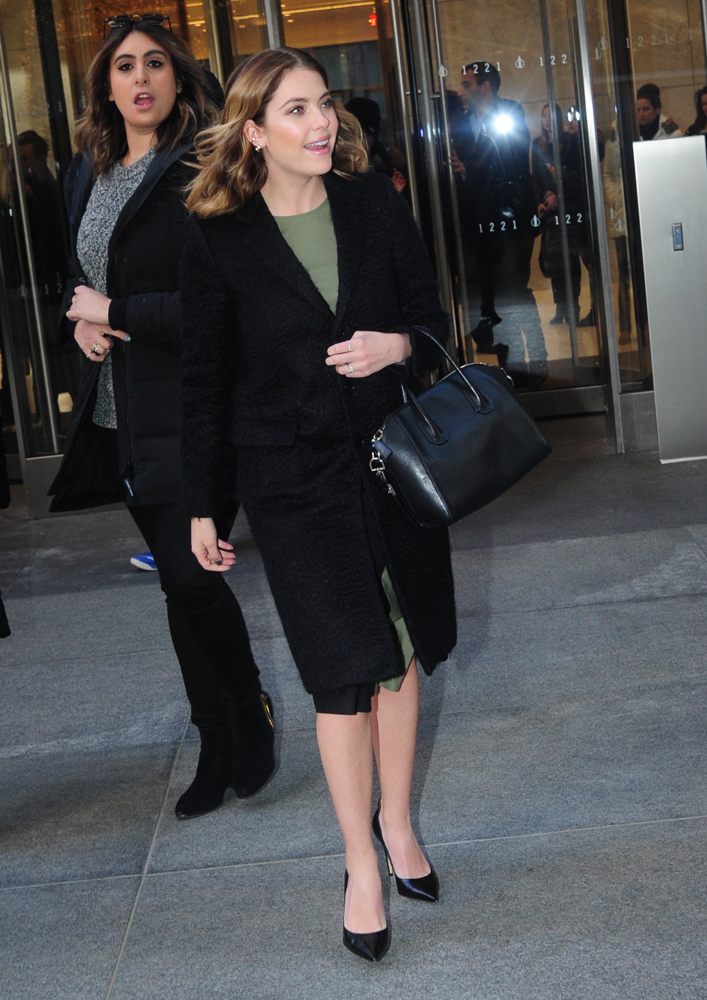 5 / 10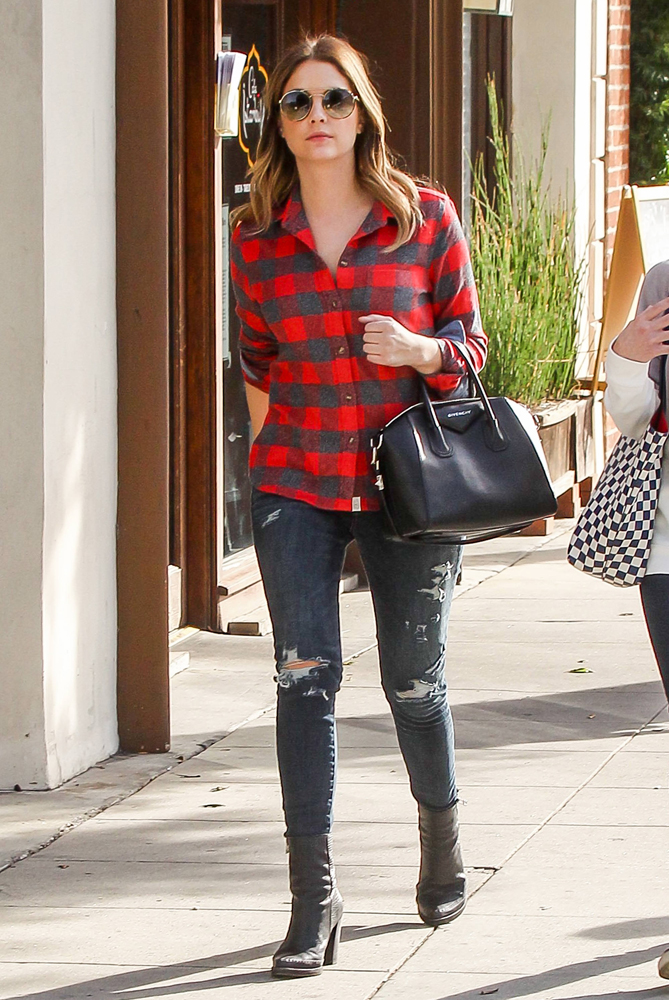 6 / 10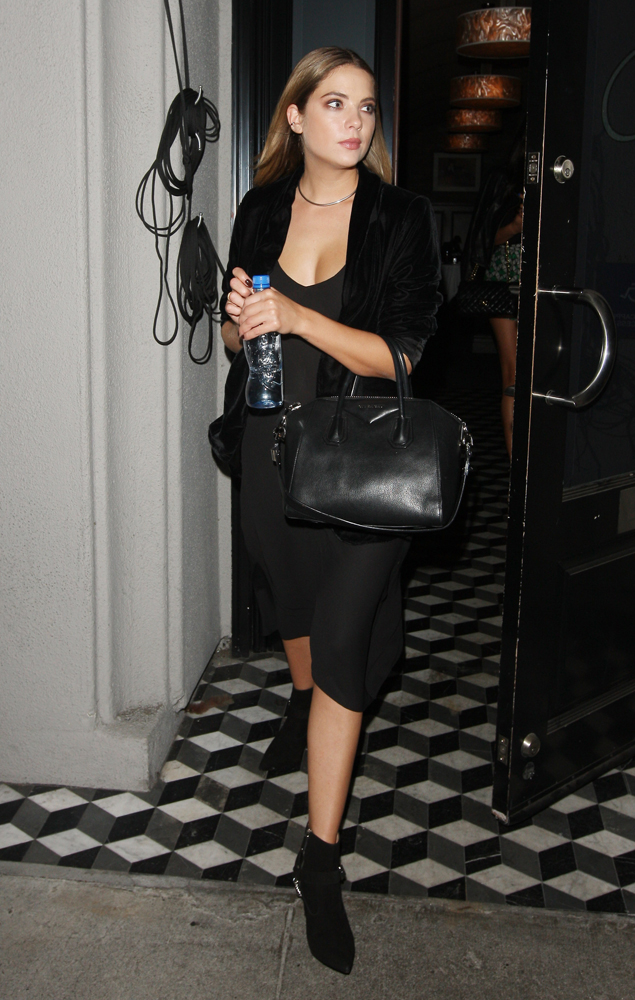 7 / 10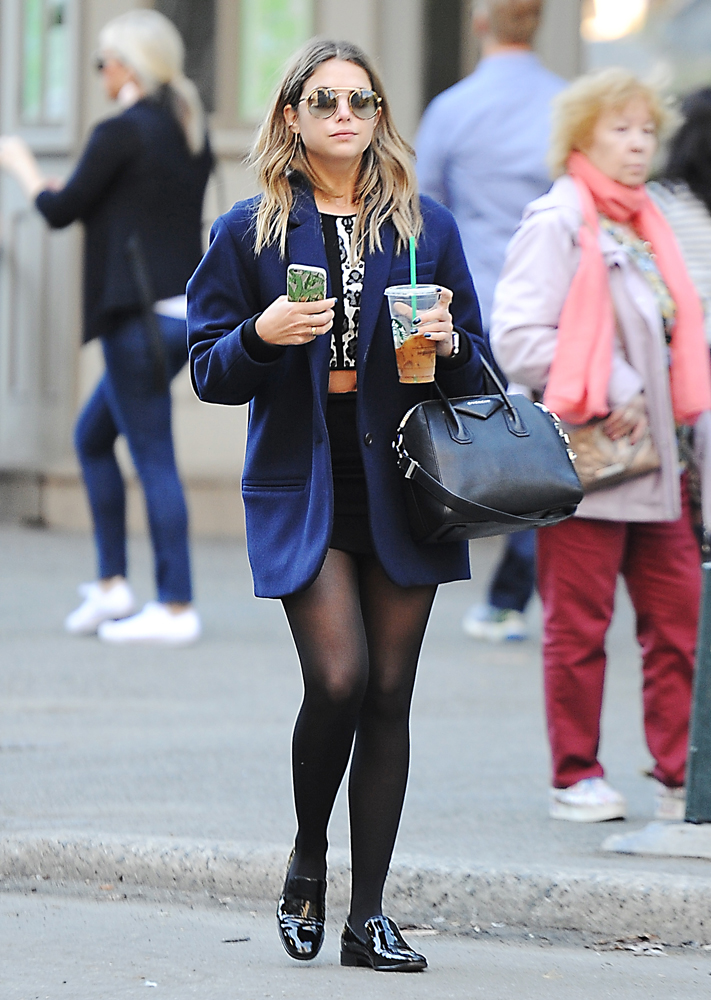 8 / 10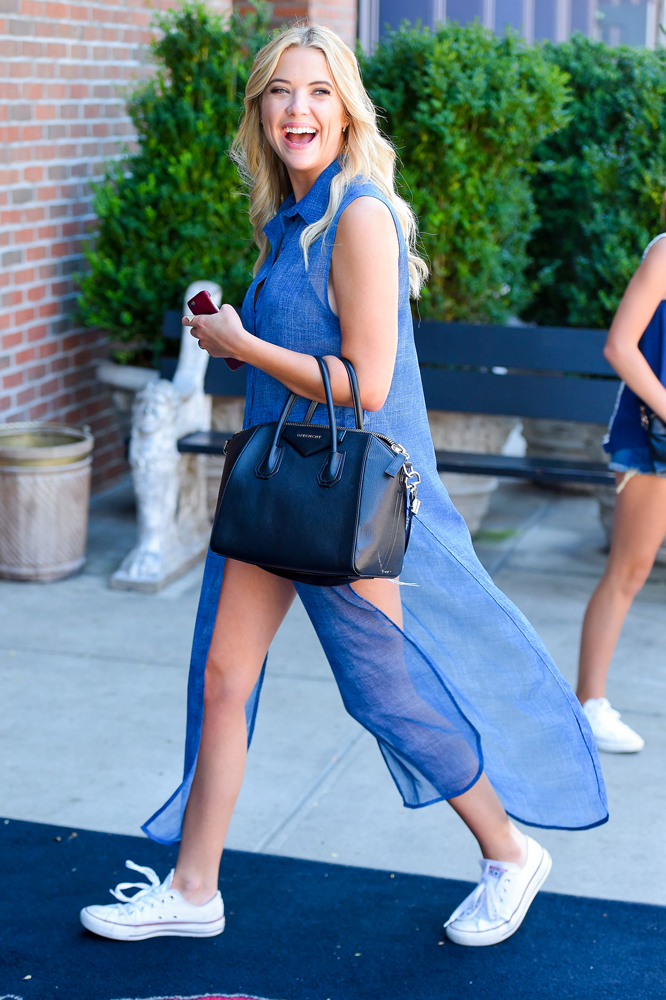 9 / 10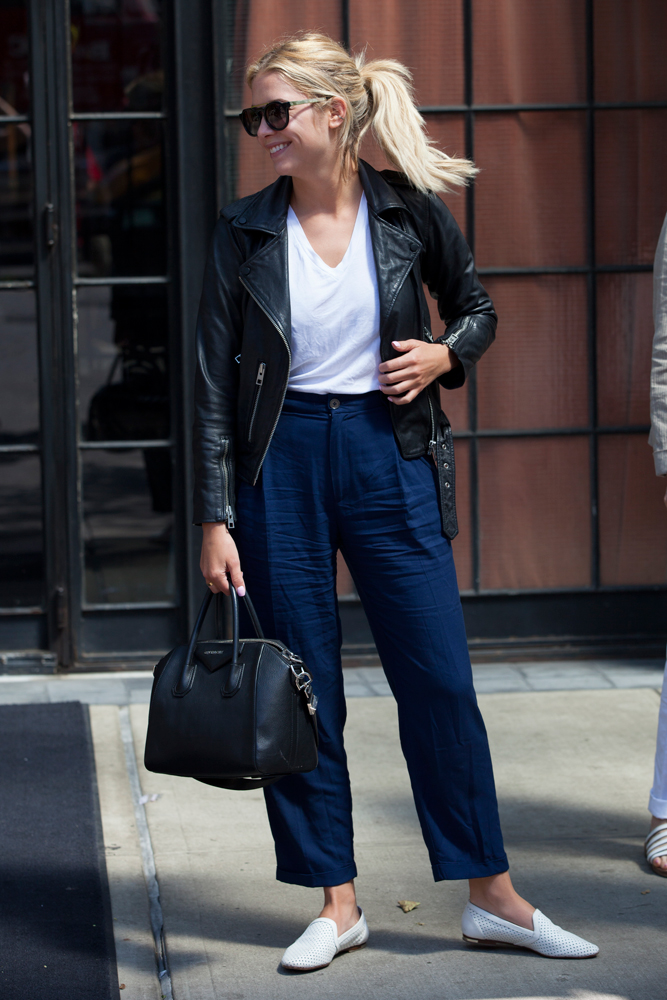 10 / 10