A Gift Guide that is All About What Mom Really Wants
This will be my second Mother's Day as a mom with Millie and now I feel like I have a better grasp on what most moms want for Mother's Day. Sure, a new handbag will definitely be welcomed, I would never turn down a bag, but there's a bit more to Mother's Day than what I used to even think. My mom always asked for a day for us to spend as a family and for all of us to be nice to one another, which sounds hilarious right now, but I totally get it. We don't have multiple kids who are fighting, so I'm not at that stage, but Mother's Day is about family and feeling appreciated. And though many moms will say no gift, I think it's still really nice to give something tangible to mom to make her feel appreciated.
1. A New Bag!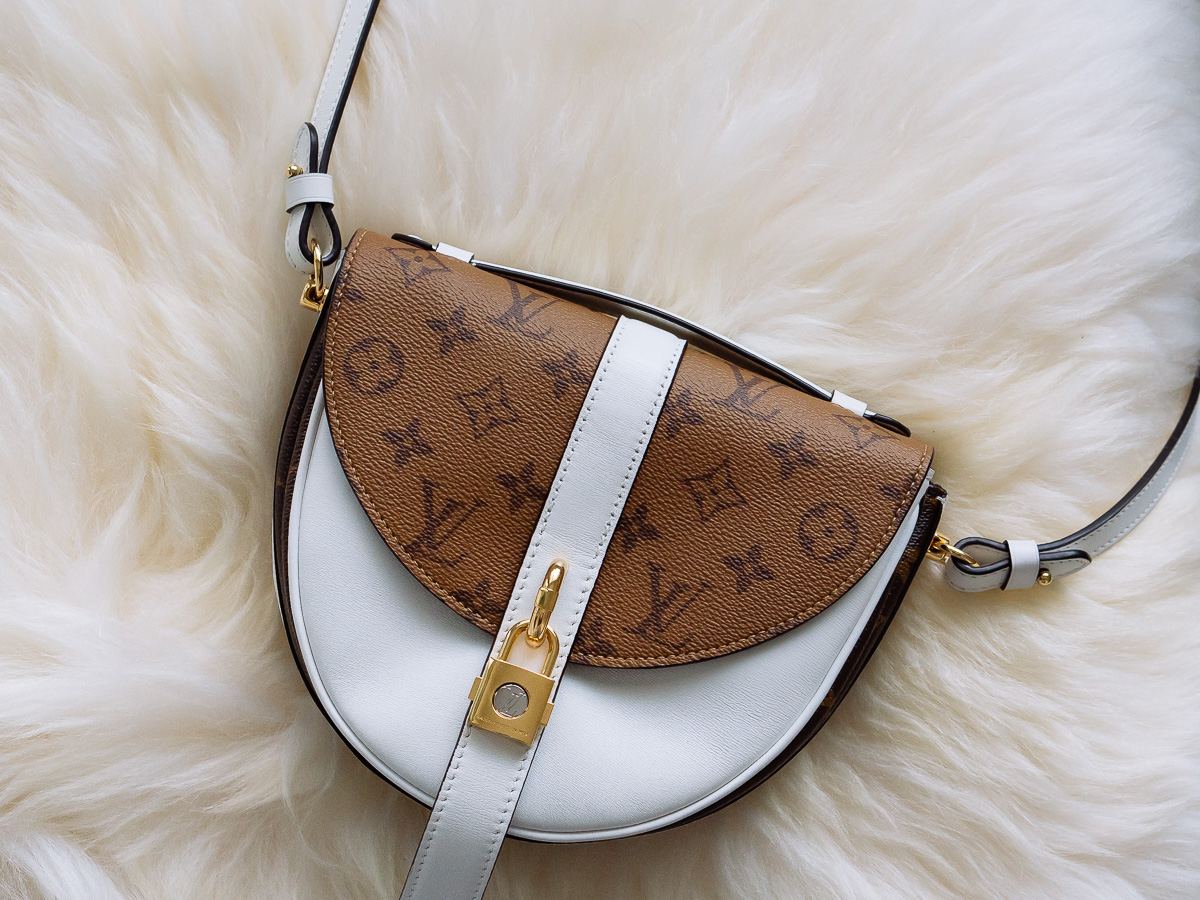 Ok so the rest of my options are more sentimental, but this is PurseBlog after all and why would I leave out bags?! If mom loves bags like you do (and I'm assuming you do since you are here), then giving a new bag can be such a treat. Many years ago I bought my mom an Hermès Evelyn, a bag that she still wears and cherishes to this day. It was about the bag but it was more about giving back to my mom who gave me everything and anything my entire life. I am where I am today because of every sacrifice from my parents and I knew my mom would never splurge on a bag like that for herself. It was one of my favorite gifts I've ever given, and if you and your siblings and dad can make it happen, give your mom a bag. Moms tend to go without to give to their kids, so this is more than just a bag, it's gratitude for everything mom has done through all of the years without hesitation. My favorite bags for mother's day are in the carousel below!
2. Personalized Jewelry
Seriously, jewelry is always a good gift, but I think a great idea for mother's day is to pick something that has meaning for mom. An necklace with your kid's initial like this one from Jennifer Meyer is a beautiful piece that is also really sentimental. I love these necklaces from By Chari where you can have your baby's entire name included too. Jennifer Zeuner is a great option too, I love her pieces and she has a lot for mom.
And one of my favorite jewelry gifts I ever received was from Vlad after having Millie from Jennifer Fisher. I got this necklace that he customized with different pieces. The best part is I can continue to add to this necklace which makes it a piece that you can start small and always elaborate on. There are so many pieces from Jennifer Fisher, from necklaces to bracelets to rings, that can all be customized and it's probably the best gift ever and you can spend a lot of time perusing her site to find the right piece for the mom in your life. Trust me, she will be beyond ecstatic! And since Vlad should be reading this, I totally wouldn't mind a new charm for my Jennifer Fisher necklace.
3. Something Handmade from the Kids
Moms typically do the art projects with the kids, not saying dads don't, but it's usually a mom thing (dads into art, hat's off to you!) and on top of it in our relationship I'm much more of the sentimental one. I look for Pinterest art activities for me and Millie, all of which she hates, but I attempt them anyhow. Funnily enough, Millie really hasn't shown an interest in art and if her hands even get paint on them she gets mad. But I am hoping she'll come around to it. When she was little, I did a footprint piece for Vlad, and he and I both love it. It reminds me of her tiny little feet and I do think there's something so heart warming for a mom about her kids making something for her. When the kids are little, it takes a lot of dad's involvement, but even when the kids are bigger, it's actually one of the best gifts. Like I said, something tangible means a lot, and it doesn't always have to involve a lot of money. A handmade card goes a long way, as a mom I just want to know my daughter knows how much I love her, so feeling that back with something I can frame is priceless.
4. A Break!
Moms don't stop. I never stop with Millie. I sacrifice, I give my body, I give everything to her and I will never complain about it (ok that's a lie, sometimes to Vlad I'm like "I GIVE MY EVERYTHING!"). I'm not taking away from dads or partners at all, I'm just talking about me, my mom, and the moms I know. Having a child has changed me more than anything. If I even hear her move in her crib and the monitor picks it up, I jolt up. I don't know why, I just do. I constantly think about Millie, worry about her, and want to be with her. But I always tell Vlad I need him to step in and say, "I've got her for the next few hours, go back to bed". Now, I am super lucky, our job is flexible and I have a husband who does that for me all the time. But I know many people with far less flexible hours and help with their kids, and they just want to watch their favorite show or read a book or take a long hot bath and not be interrupted. So for this, I say plan that time for mom. Buy her a candle (not a crazy expense), and give her the gift of peace and quiet. Take the kids out of the house (this is obviously based for moms with younger kids), and let her relax knowing the kids and you are good. Some of my favorite candles and scents are this one from Diptyque, this one from Jo Malone I'm obsessed with, and even better get a personalized candle from Le Labo.
5. A Picture of Her with You
With smartphones being part of our everyday lives, I have about a million pictures of Millie. I can't even seem to want to delete the blurry ones because I don't want to miss anything. I also have pictures of Vlad with Millie, lots of them. But what I don't have a lot of, is pictures of me with Millie. It's not purposeful, it just happens. Moms get busy, we don't feel like we are picture ready, but that means we're missing so many special moments. I remind myself all the time that Millie won't care what I look like, she'll just want pictures with me. I try to remember this and remember to tell Vlad to take pictures of me and Millie. Go out of your way to have a picture taken with mom, buy a nice frame, and give it to her. Legitimately, the thought of this as a gift makes my heart sing right now. And if the idea of having to print a photo is a pain, buy a Polaroid and take pictures with that! It is such a great little camera and we've been using it a lot around here!
Happy Mother's Day to all the fabulous moms out there. I know what a hard job it is but it sure is rewarding!! xo
P.S. Please consider supporting our small, bag-loving team by clicking our links before shopping or checking out at your favorite online retailers like Amazon, Neiman Marcus, Nordstrom, or any of the listed partners on our shop page. We truly appreciate your support!