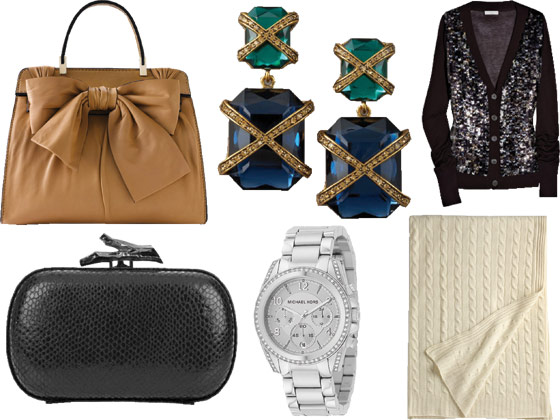 Theoretically, "classic" should be an easy style to find, right? Wrong! Particularly if you don't embrace the traditional look in your own personal style, finding a gift for the friend or family member who does can be a little daunting. Where do you look? What colors will a traditional dresser be able to incorporate into her everyday life? What in the world does "classic" mean anymore, anyway? We don't necessarily have all the answers to those questions, but our Classic Style Gift Guide does have six suggestions for the traditionalist in your life.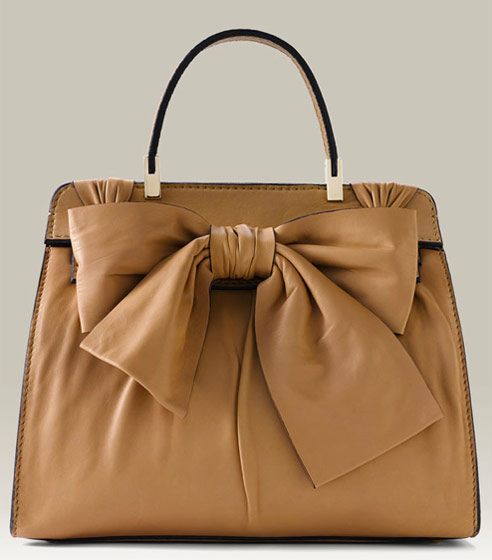 Naturally, we have to start with a handbag to set the mood. The Valentino Aphrodite Satchel has clean lines with a big dose of femininity, but the neutral caramel color keeps things from careening over the edge. The proportion of the bag is perfect, and for a structured design, the leather is exceptionally soft. Buy through Nordstrom for $1995.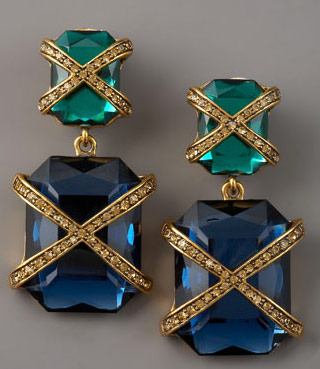 If you're looking for costume jewelry with some polish, you needn't look any further than the Oscar de la Renta Cross Stone Clip-On Earrings. Or, really, any of de la Renta's great baubles could take this spot. OdlR makes timeless, fanciful, feminine pieces that don't lack presence or statement, but they still fit easily into a traditional wardrobe. I'm not sure how common un-pierced ears are, but it's nice to know that these earrings will work for any classic lady on your list. Buy through Bergdorf Goodman for $390.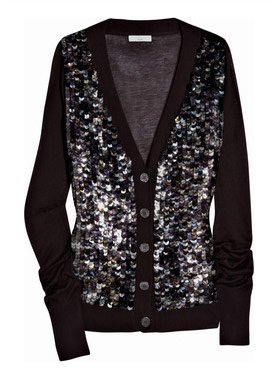 The ADAM Sequined Bamboo and Cashmere Cardigan may seem like a slightly counterintuitive choice for a classic wardrobe, but follow my train of thought here. It's a neutral color and a traditional shape, and adding some shine to the sweater creates a special piece, and potentially, a special gift. Buy through Net-a-Porter for $395.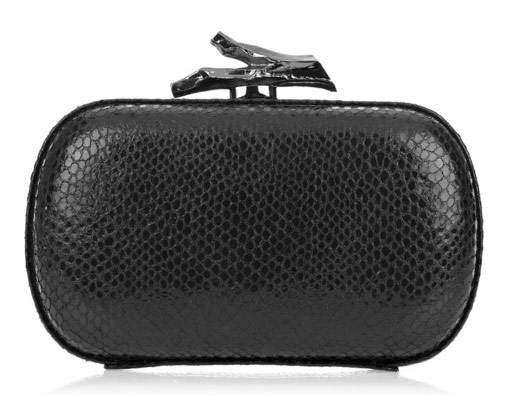 Every woman needs a good evening bag, but Leiber-level prices might not be in your Christmas budget. And let's be real – you'd have to like someone a lot to spend that much money on them. For a much lower price, the Diane Von Furstenberg Lytton Minaudiere can do evening bag duty with just as much style. Buy through Net-a-Porter for $365.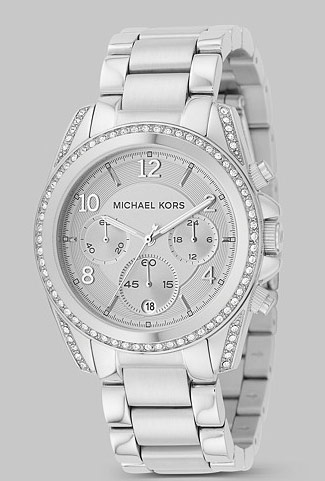 It's hard to go wrong with a good stainless steel watch, no matter what the recipient's personal style might be. The Michael Kors Chronograph Stainless Steel Watch is a great deal for how expensive it looks, and it's the sort of piece that can stay in someone's jewelry box for years to come – 100% classic, without a trend or fad in sight. Buy through Saks for $225.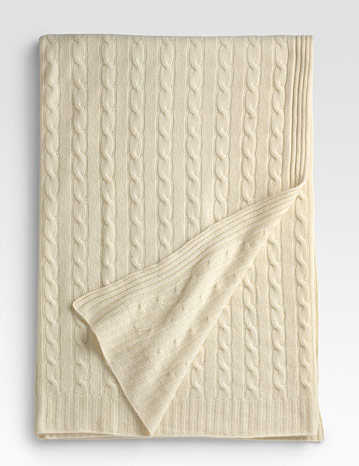 Do I even need to explain why someone might want a Ralph Lauren Cable Cashmere Throw? I can't think of a way to make it any more clear. It's a cashmere blanket. You love the sweaters, so why not wrap your whole body in it? If cream isn't your thing, it also comes in camel and black. Buy through Saks for $595.