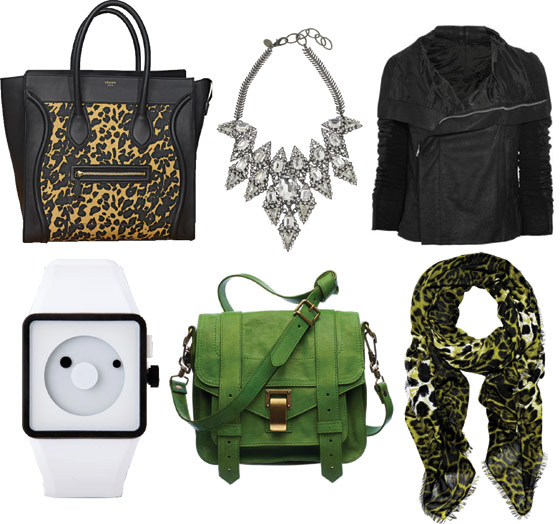 I'd like to begin my wish list by saying that I am almost entirely opposed to the concept of the wish list. I'd much rather have a thoughtful surprise than something picked off a list based on price and/or availability, but with the way holidays go, that's not always possible. Plus, I'm a difficult person to buy for in general; if something's reasonably priced and I like it enough, I'll probably buy it for myself long before any holiday comes around. Add to that the additional complication of my birthday falling on Christmas Eve, and I'm sure it's just easier for people to pretend that they don't know me at all during this time of year. But if my friends and loved ones had unlimited budgets and felt like being generous with me, these are the things I'd tell them to buy.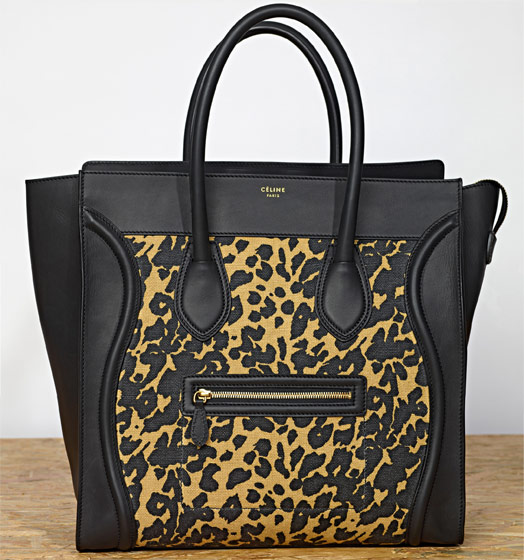 At this point, I think we're all aware of how I feel about the Celine Boston Bag; my love of leopard print is equally well-documented. Put them together in a bag that combines both winter and summer materials for maximum versatility? It's a no-brainer. I can't find the specific price of this version, but bags in this line usually start at about $1500. Contact Celine for more information.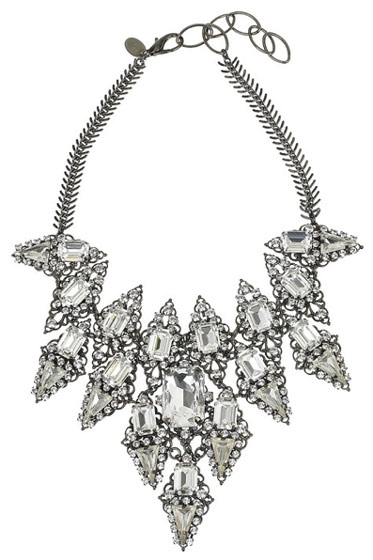 I think that every fashion person has their personal style statement jewelry – some do earrings, some do rings, some do gobs of bracelets. I like giant necklaces like the Erickson Beamon Duchess of Fabulous Necklace. First of all, how can you resist that name? Second of all, what's better than lots of giant bling that looks like it was made for the offspring of a rock star and a princess? Nothing that I can think of, that's what. Buy through Net-a-Porter for $1145.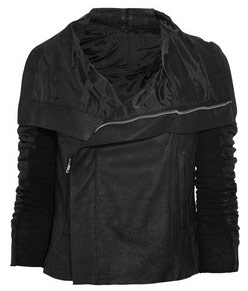 Despite the fact that anyone who's anyone already has the Rick Owens Blister Leather Jacket or one of its many imitators, I want it anyway. Even Taylor Swift already has one, and she's the last person on the face of the planet who I would expect to see wearing Rick Owens. I don't care! The industrial simplicity of this design is perfect, and it would go with anything and everything in my closet. Buy through Net-a-Porter for $1970.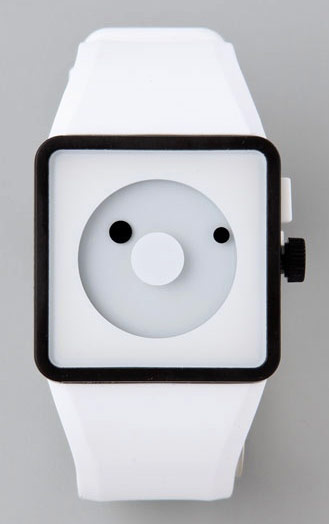 Let's get one thing clear: I wouldn't be able to read the Nixon Newton Watch. Not in a million years. I'm so used to checking the time on my cell phone that I have to paus for a second when reading a clock with actual hands and numbers, so reading one that's just two dots with no other markings is basically out of the question. But I don't care! This little thing is so modernist and cool that I wouldn't actually need it to serve any functional purpose. Buy through ShopBop for $100.
This being a handbag blog and all, one bag just isn't enough. For days when I need something lighter and hands-free, I want the grass-green Proenza Schouler PS1 Pouch Crossbody. It's compact and lightweight, but you still get every ounce of style that you'd find in the regular PS1 that we already know and love. I can't think of a better weekend bag. Buy through Proenza Schouler for $1225.
I've already included this Yves Saint Laurent Leopard Print Scarf in a gift guide, but I couldn't resist writing about it again. Not only is the color – somewhere between neon green and chartreuse – interesting and current, but the variation and print are beautiful. This is a thoroughly modern accessory with a nod toward the 80s, and I know just what I'd wear it with. Buy through Net-a-Porter for $995.