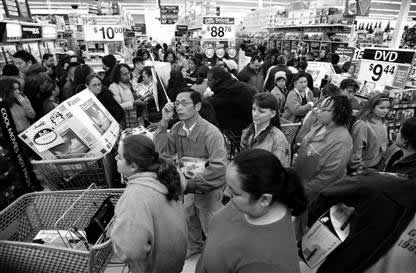 The closest I have ever come to shopping on Black Friday is online shopping. The crazy masses of people stampeding on top of one another to get a deal at 5 am is not my thing. But the sales are amazing, there are deals to be had, hence millions of people go out to get them. Today I did do some online shopping from the airport, but I did not even shop the sale section. The fascination behind Black Friday has never appealed to me.
So did you shop Black Friday sales? What kind of deals did you get? What was your experience like?
Have a great weekend everyone, and tune in next week for some a great exclusive interview and our Holiday giveaway!