The Lunar New Year is coming up fast, and Fendi is the latest brand to introduce its yearly capsule collection in celebration of the Year of the Ox. The capsule exudes strength, determination and ambition, all of which are pillars of Chinese tradition and culture. A symbol of good fortune and happiness, the common thread within this collection is the bold red hue that adorns RTW, shoes and accessories for men and women. Sophisticated hints of pink and fresh florals indicative of Chinese tradition perfectly compliment the bold red. Flowers symbolizing the five blessings: happiness, good fortune, longevity, success and harmony such as pink plum blossoms, and chrysanthemums appear on products in the collection as well.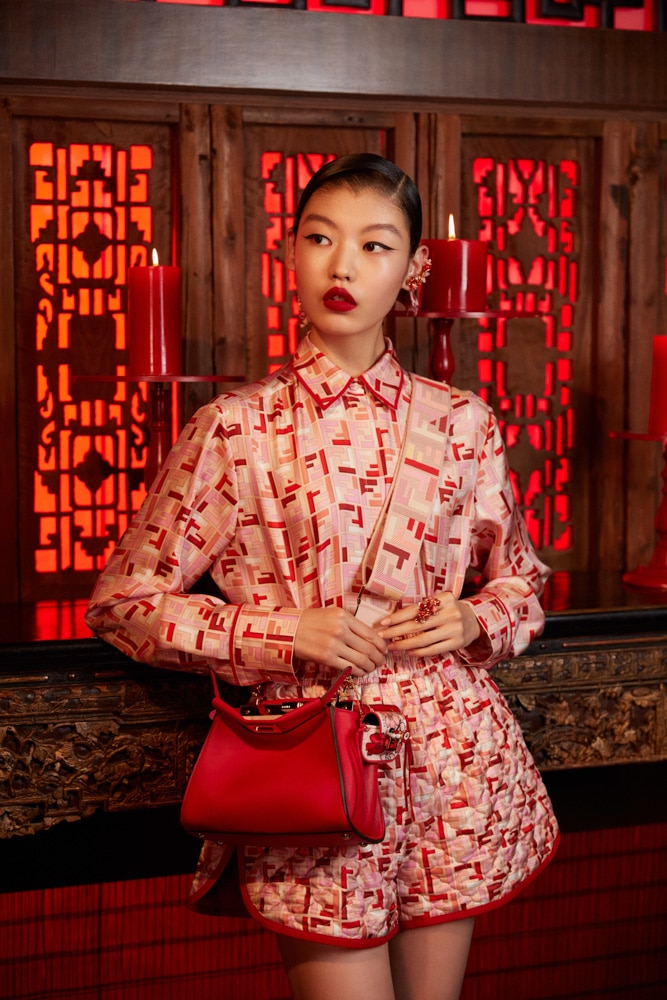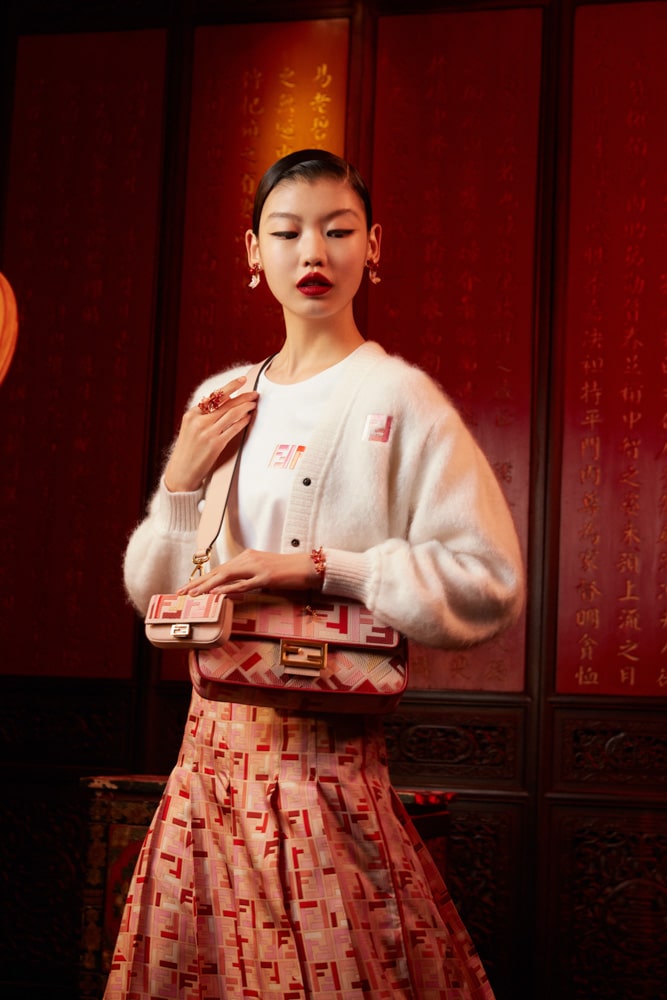 As for the bags, the iconic Peekaboo and Baguette are made over for this capsule collection. The Baguette is reimagined in embroidered canvas with an intricate FF motif in red and varying shades of pink. That same canvas FF motif also appears on the interior of Fendi's classic small Peekaboo, which comes in stunning cardinal red calfskin leather, while the new Peekaboo ISEEU opens to reveal a pretty baby pink leather pocket.
The brand's tiniest new additions include the Nano Baguette charm in satin floral or FF canvas and the Pico Baguette charm in satin floral or red embroidered micro beads. A range of RTW pieces accompany the bags, all tied together by the unmistakeable Fendi FF logo as well as the collection's red and pink tones. The Fendi Lunar New Year Capsule Collection is available in selected Fendi boutiques worldwide and on fendi.com now and will be available worldwide from April 2021.
[images via Fendi]
1 / 4
2 / 4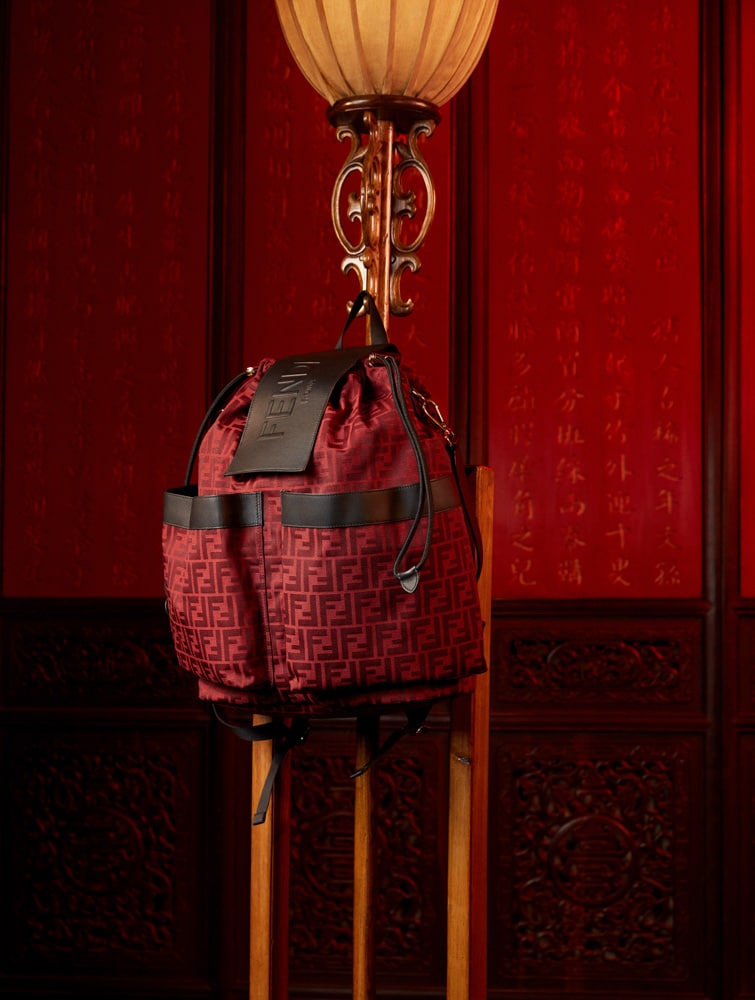 3 / 4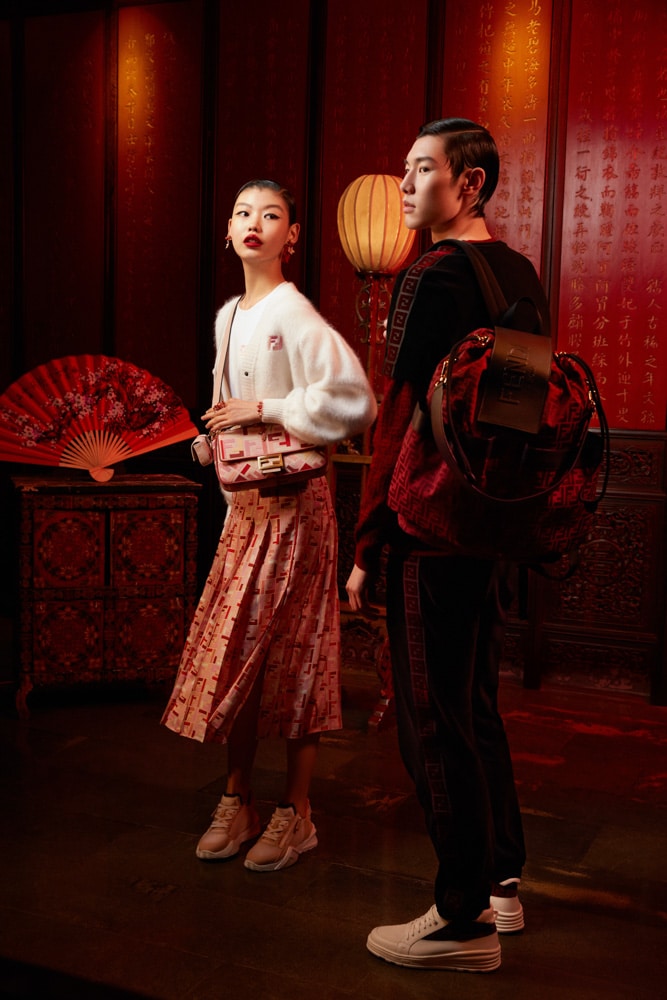 4 / 4