Personalization is a huge trend in luxury fashion, but in general, the only way to make a handbag truly your own is through painted or hot-stamped monogramming. It's only a matter of time before the personalization arms race escalates into further customizations, and I very much hoped that the new Fendi myBaguette App would spring us into the future. And it does! Sort of.
When Fendi first announced this app several days ago, I imagined that it might be a Nike MyID for luxury bags - a way to customize color combinations, hardware choices and trim varieties for one of the brand's most iconic pieces, and then buy that one-of-a-kind bag. The first part is totally true: Fendi lets you play with its signature Baguette in a huge number of ways, as long as you have an iPad or Android Tablet. You can even upload a personal photo to use as the bag's pattern.
Once you're done designing, though, there's not much to do. You can save your design to the app's gallery and start on another, or you share your masterpiece via social media, but that's it. Fendi says that once a month, Silvia Venturini Fendi will christen one of the mock-ups the Baguette of the Month, but that doesn't come with any promise to produce it as an actual bag.
Hopefully the made-to-order option will be added one day, but for now, the app serves as a fairly entertaining coloring book for adults. Katherine, our intrepid assistant editor, took it for a spin, and she said that although she had issues with lag time here and there, it was quite the enjoyable assignment. Check out some if the app's interface (and Katherine's designs) below or download it via the Apple App Store or Google Play.
1 / 6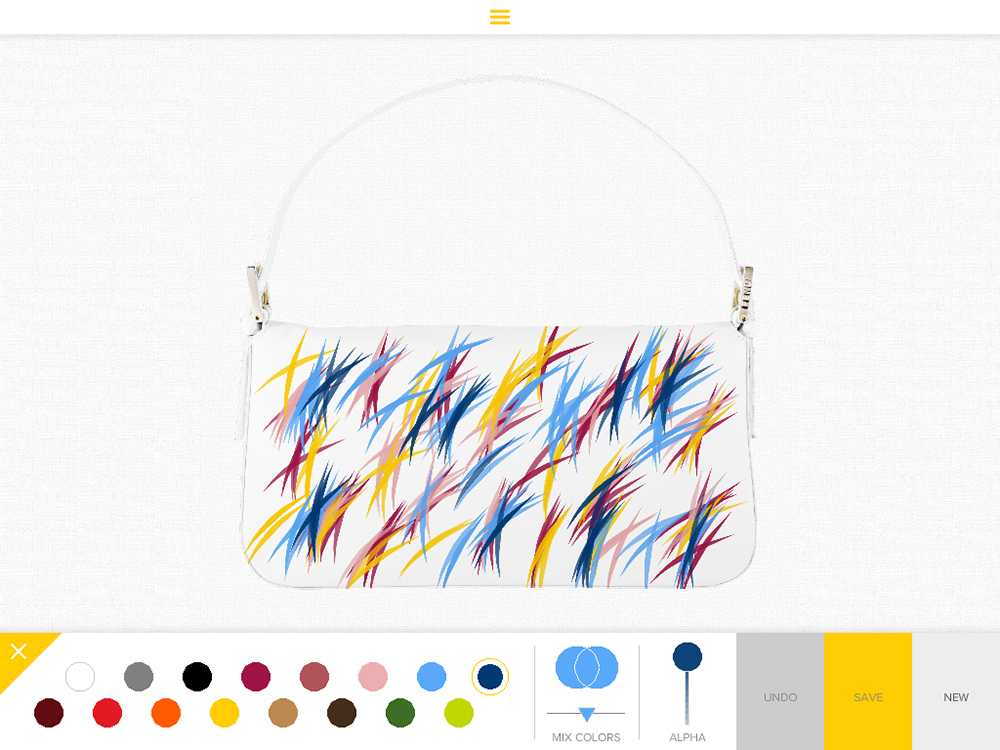 2 / 6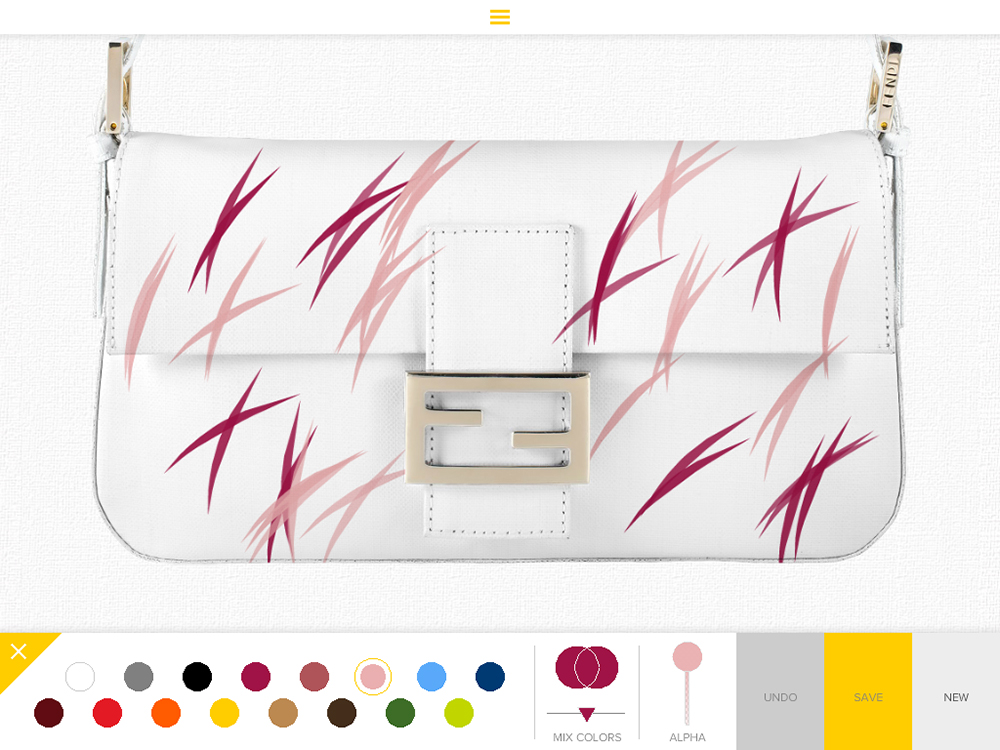 3 / 6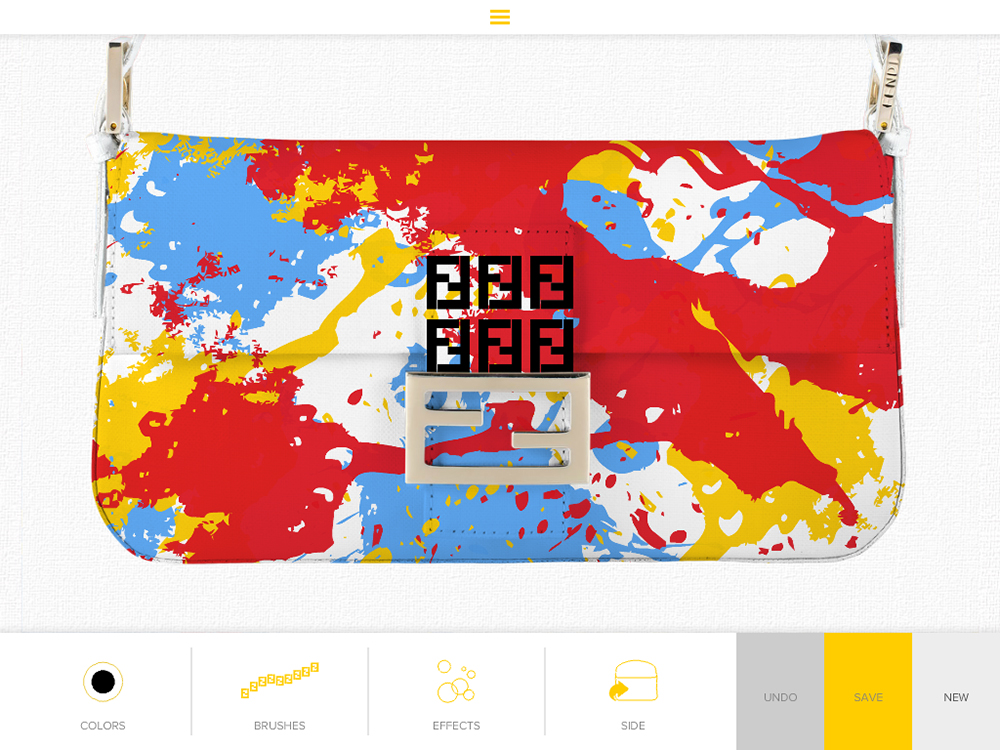 4 / 6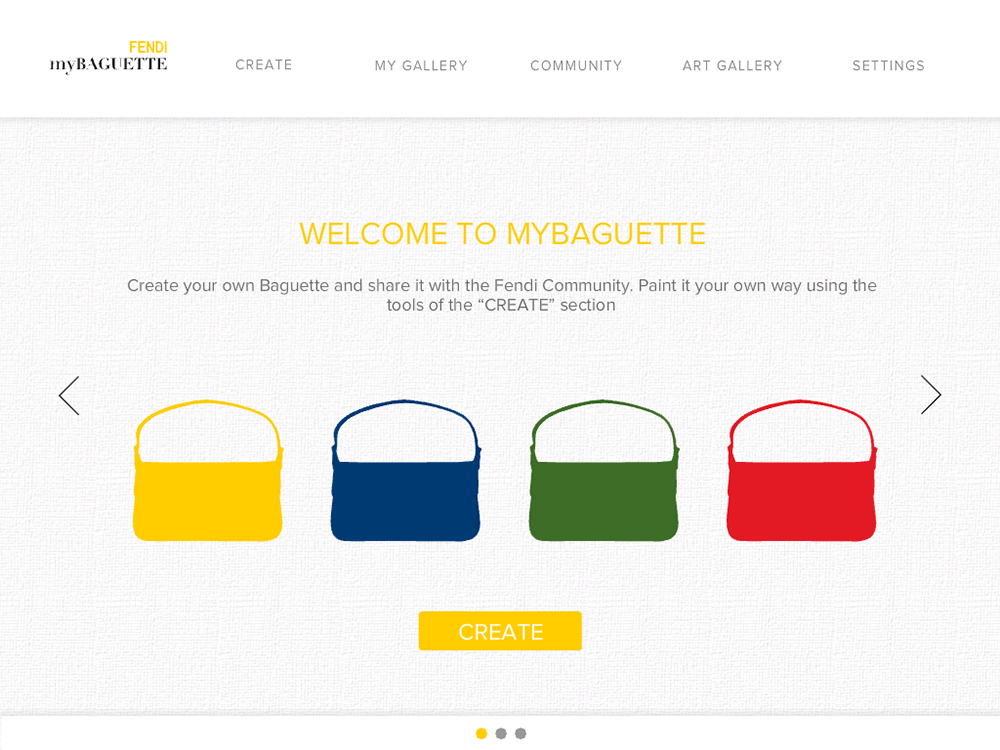 5 / 6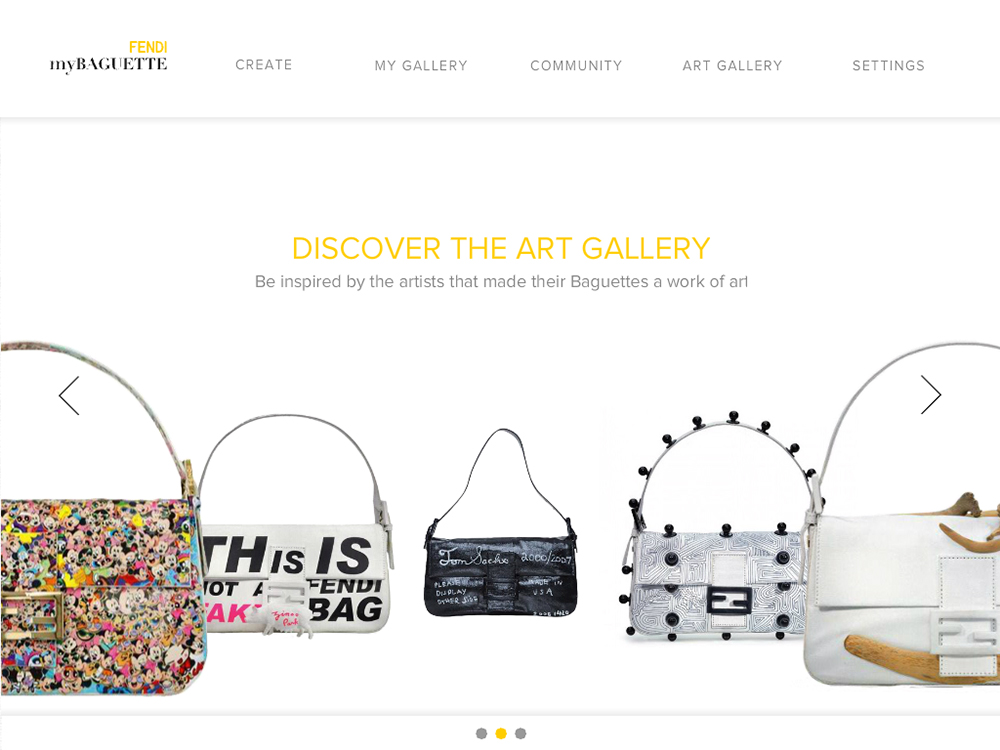 6 / 6