Fall is here in Paris, and this set of street style brings us plenty of stunning inspiration for fall dressing. There were trench coats, long dresses, denim, and more. I love to see maxi dresses and skirts styled for fall, and the crinkly puffed-sleeved dress below styled over jeans is something I would never think of, but somehow it just works!
As for the bags, we saw a decent mix of high and low, with more contemporary carries from Acne Studios and Strathberry and, of course, the usual suspects like Chanel, Bottega, and Balenciaga — new and old! As the week winds down, there are stome big show days ahead (think Chanel, Loewe, Louis Vuitton, and more), and we can't wait to see what's in store for us the rest of the week.
For now, check out the bags of day 2 below!
A Case for the Acne Studios Distortion Bag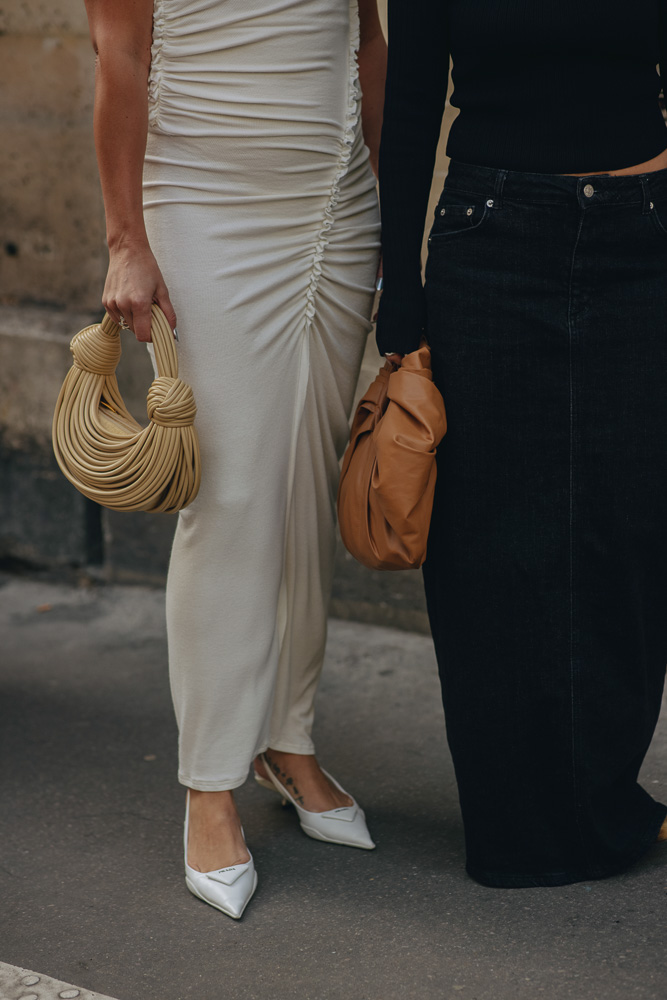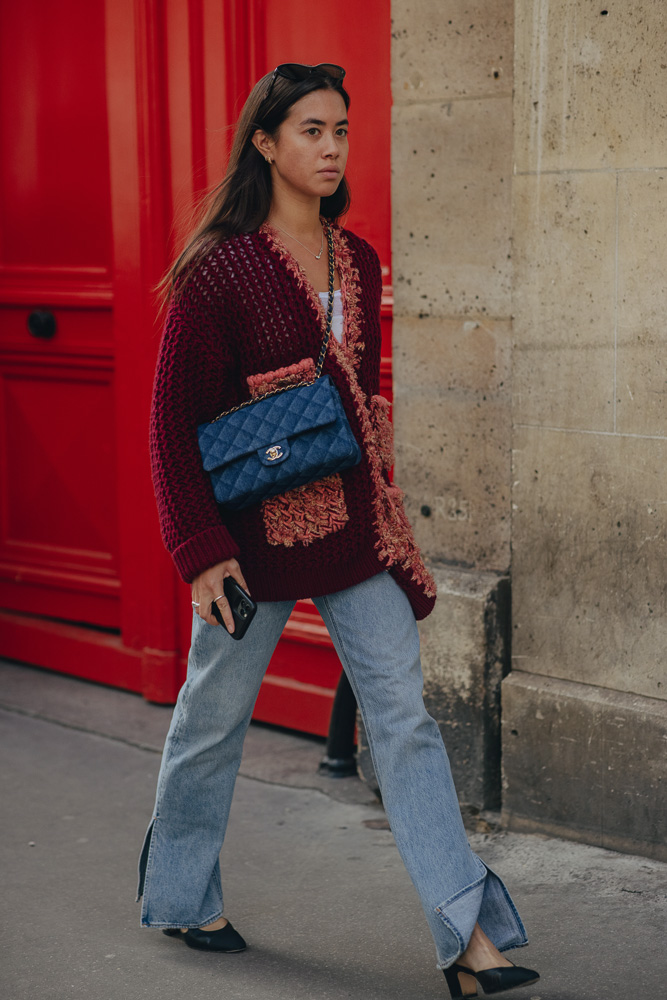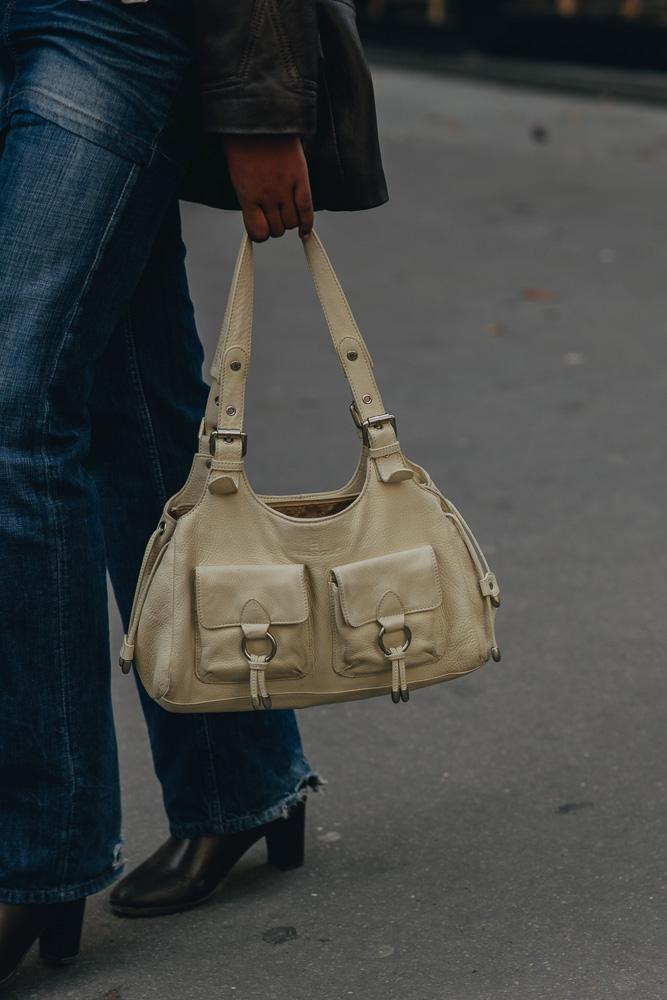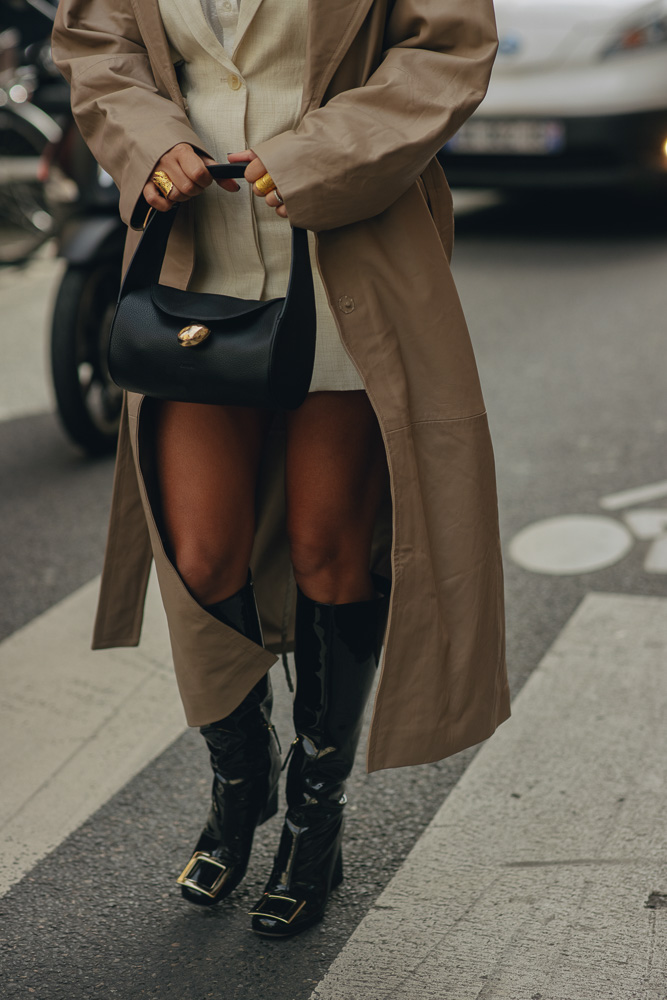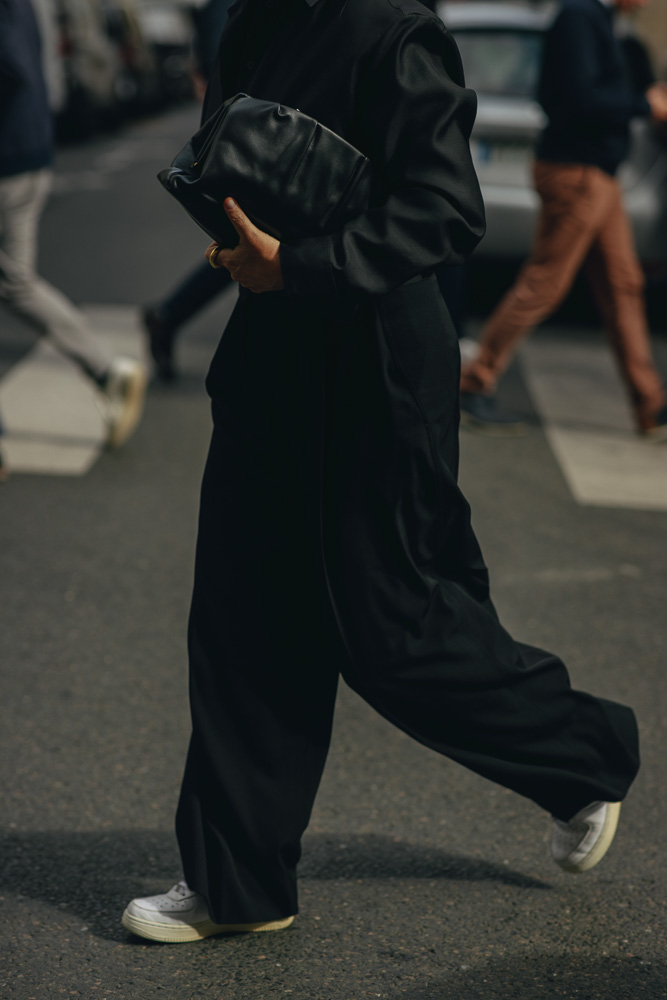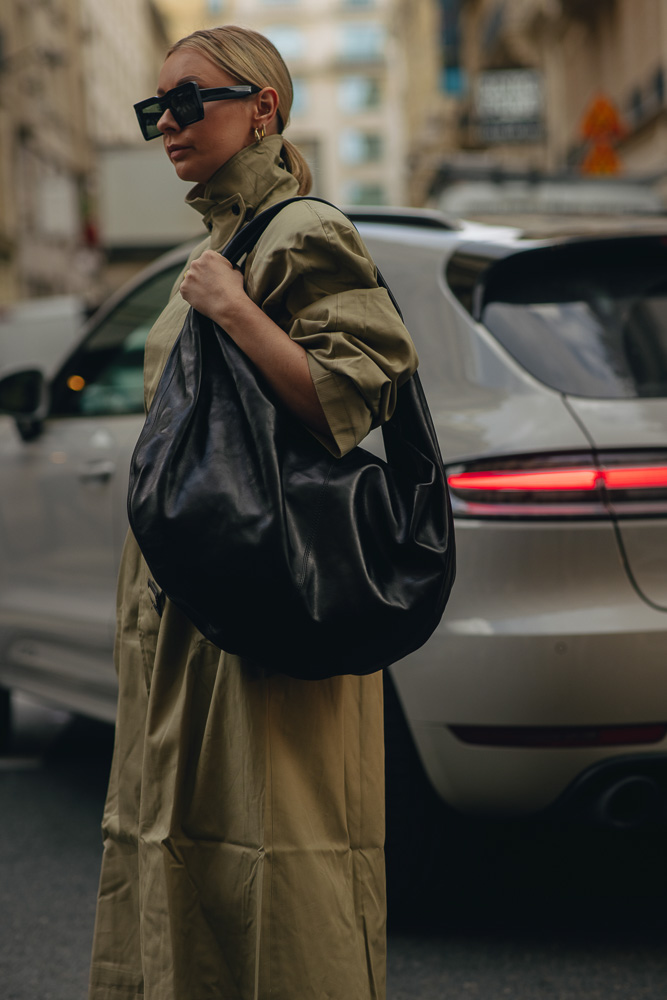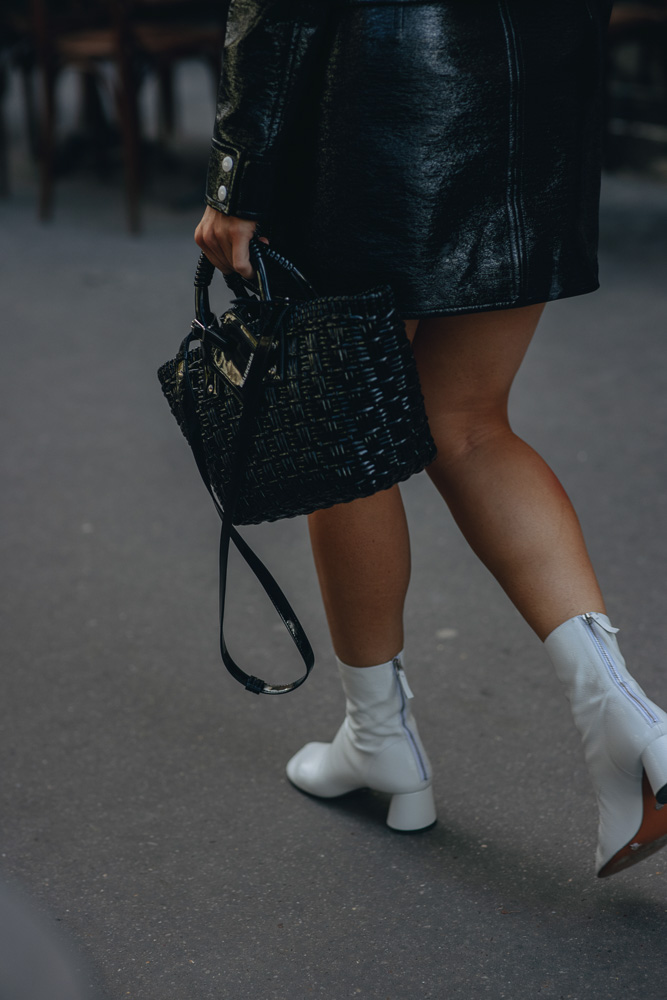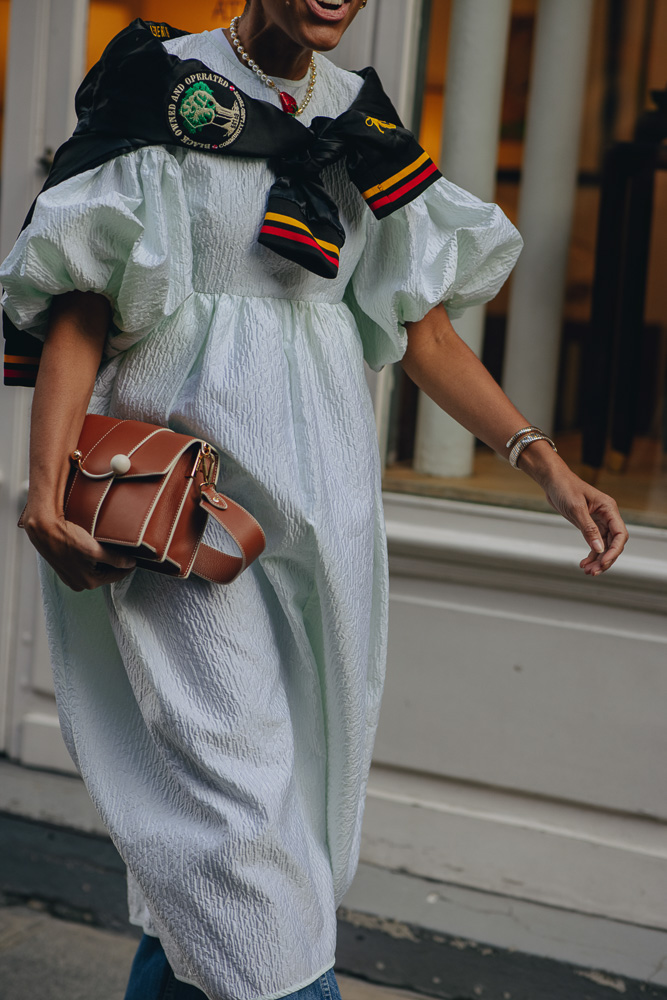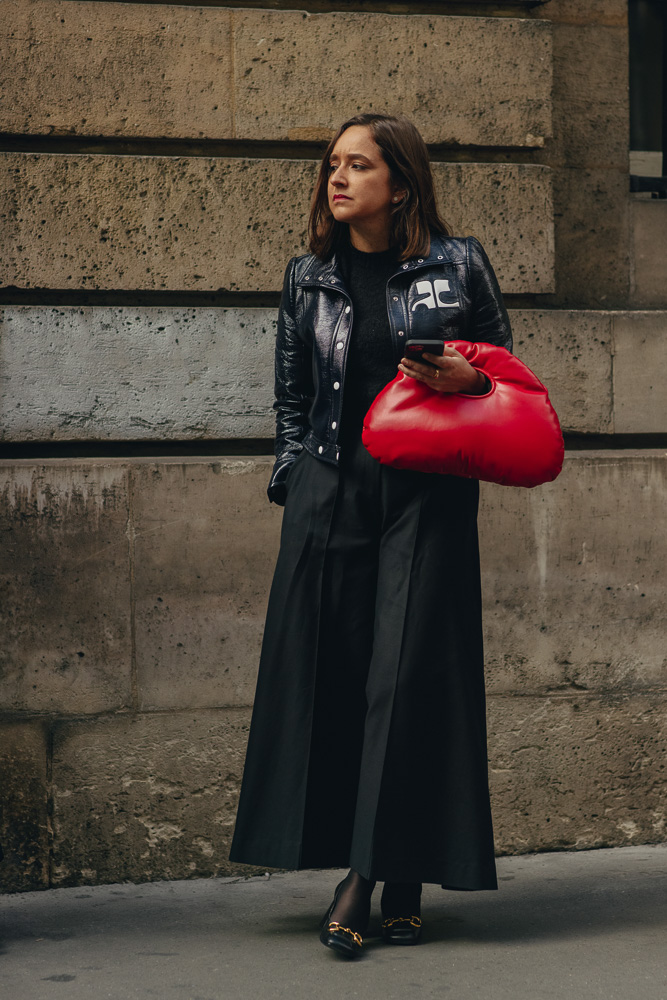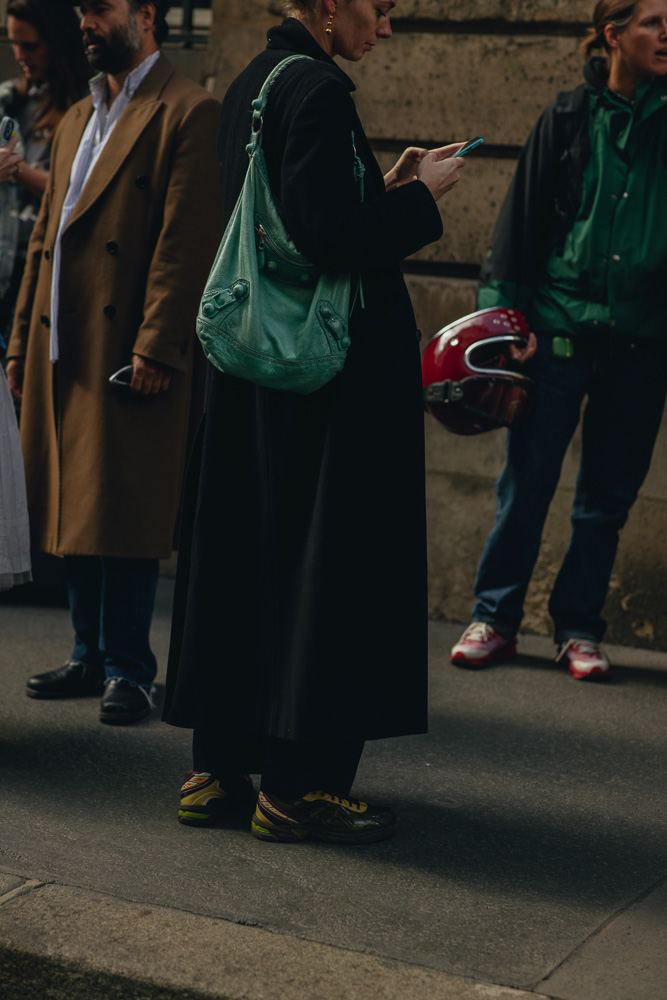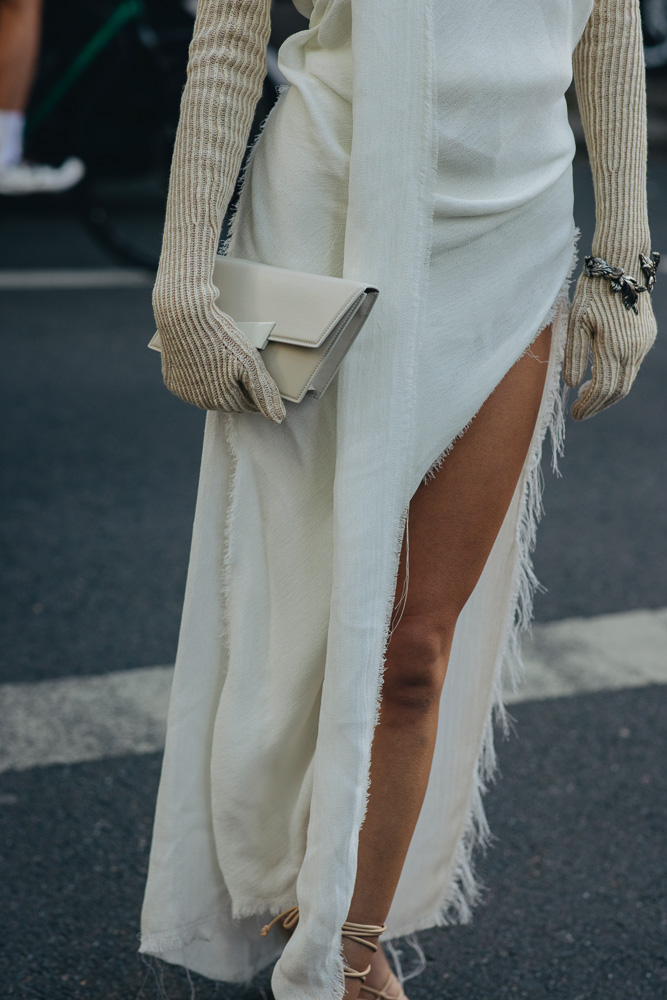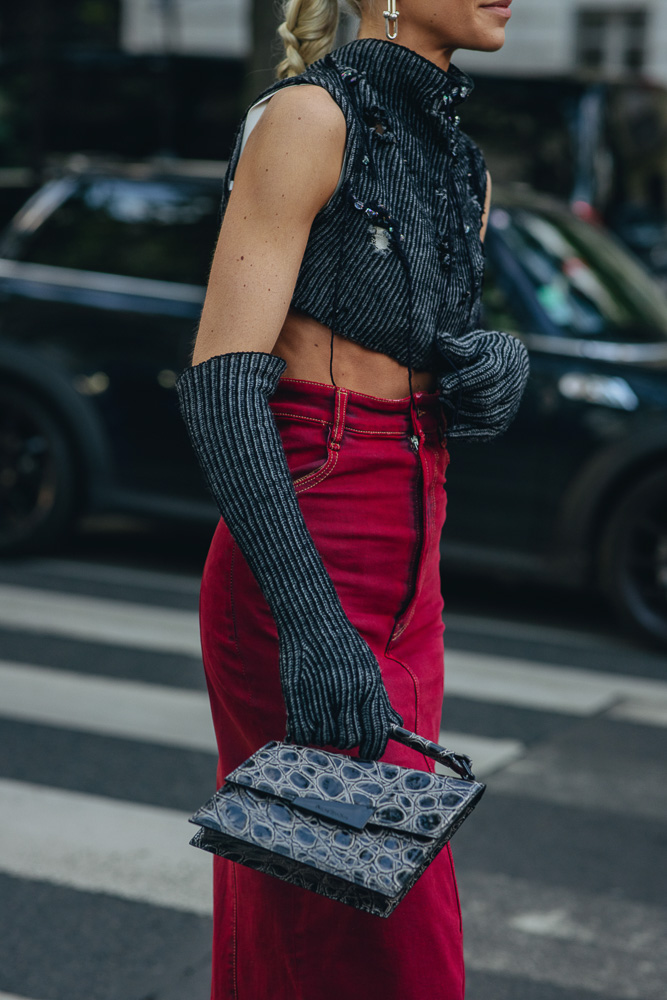 images via Claire Guillon for PurseBlog