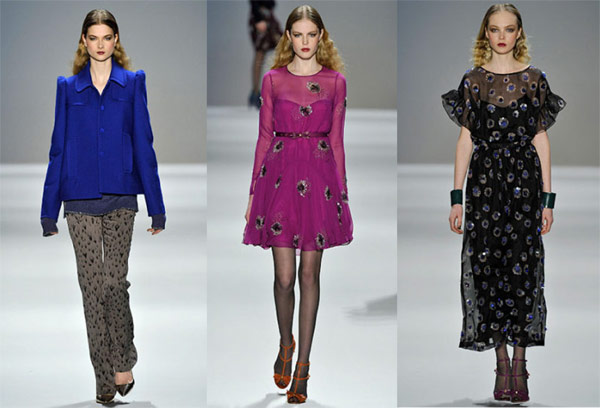 There are two very distinct types of fashion shows: Those which showcase the very best of conceptual design and luxury, and those which showcase clothes that you could actually buy and wear with some sort of regularity. Rebecca Taylor Fall 2011 was the latter, as Taylor's shows usually are, and I have my eye on one pink party dress and several beautiful coats in particular.
As with last night's Christian Siriano presentation, the color palette was limited, with magenta and cobalt playing against a backdrop of black and grey. The collection's weakest points were its patchwork pieces and a pair of see-through flowered pants, but there were plenty of traditionally pretty, wearable items to more than overshadow the few shortcomings.
Photos via the New York Times.