There's a lot to love in this already-shoppable collection for fans of MG's signature minimalism
Building a cohesive aesthetic world is hard, and creating one that feels current and fresh and intriguing to consumers is especially hard. Most fashion shoppers want pieces that feel familiar but not stale, aspirational but not out of reach. After only a handful of years in business, indie upstart Mansur Gavriel has managed to find itself at the overlapping point of this complex Venn diagram of competing interests more often and not, and on Sunday, the brand's first runway show (and first ready-to-wear collection) hit the mark again.
Mansur Gavriel transitioned to in-season shows last year, so although most designers are showing Spring 2018 at New York Fashion Week right now, this collection is MG's Fall 2017 line. In addition to new bags like the flap-top Envelope Crossbody, the brand debuted a tightly edited collection of plush, oversized cable knit sweaters, simple, slouchy wool coats and a scrunchie made of vintage textiles that fashion people are already flipping out over. Much of the collection has already sold out on Mansur Gavriel's website.
Check out all the bags from the collection below.
[Photos via Vogue Runway]
1 / 18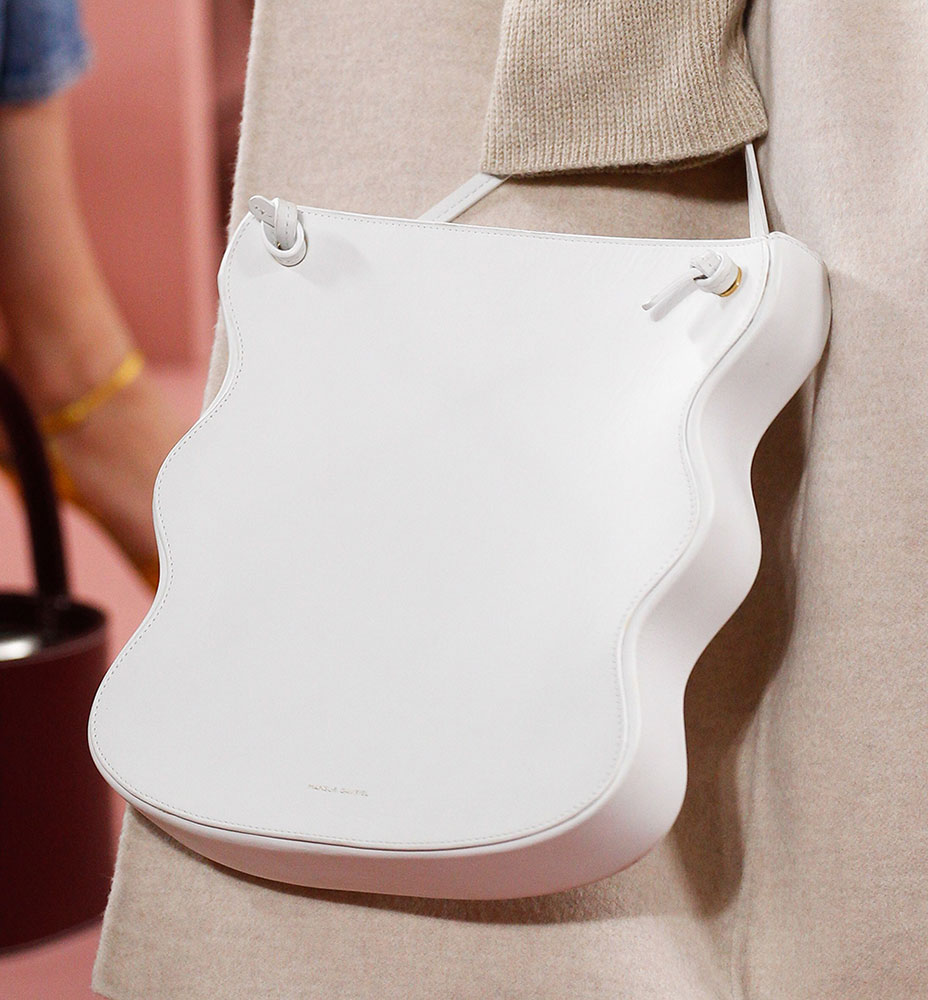 2 / 18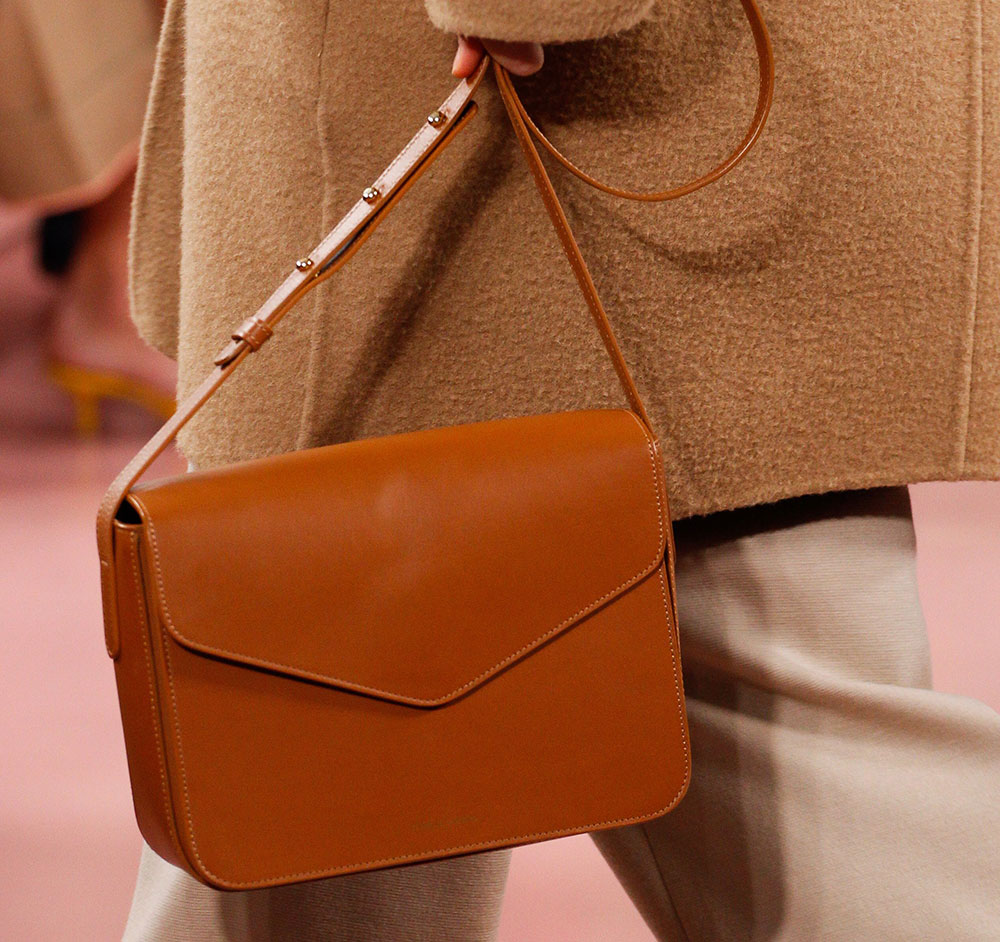 3 / 18
4 / 18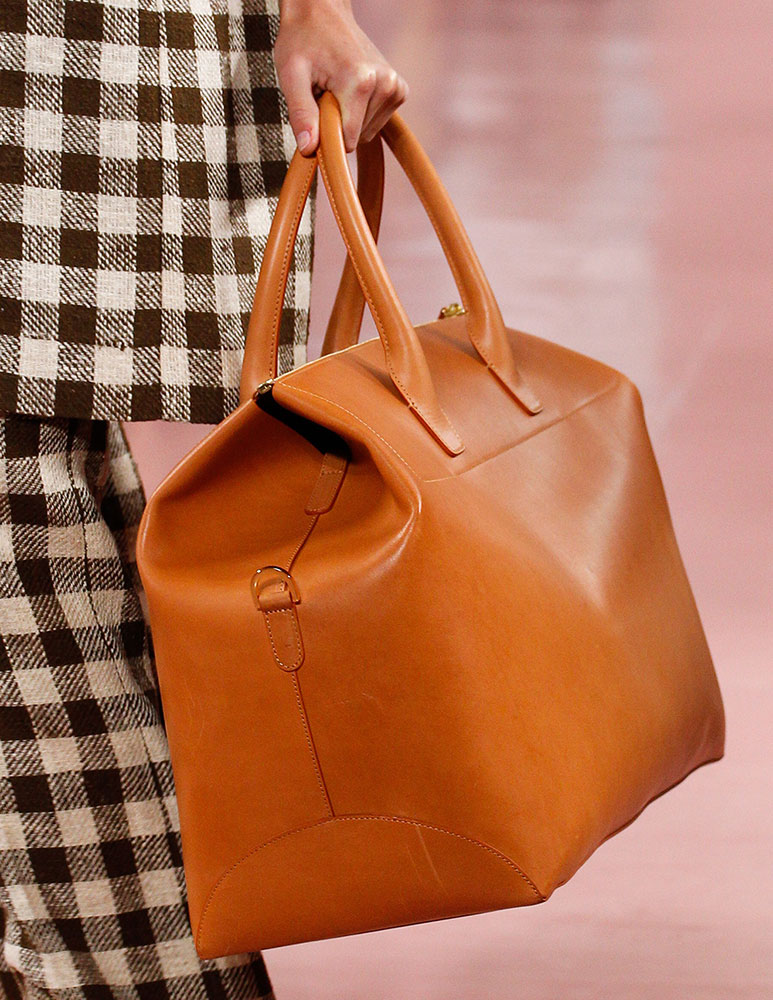 5 / 18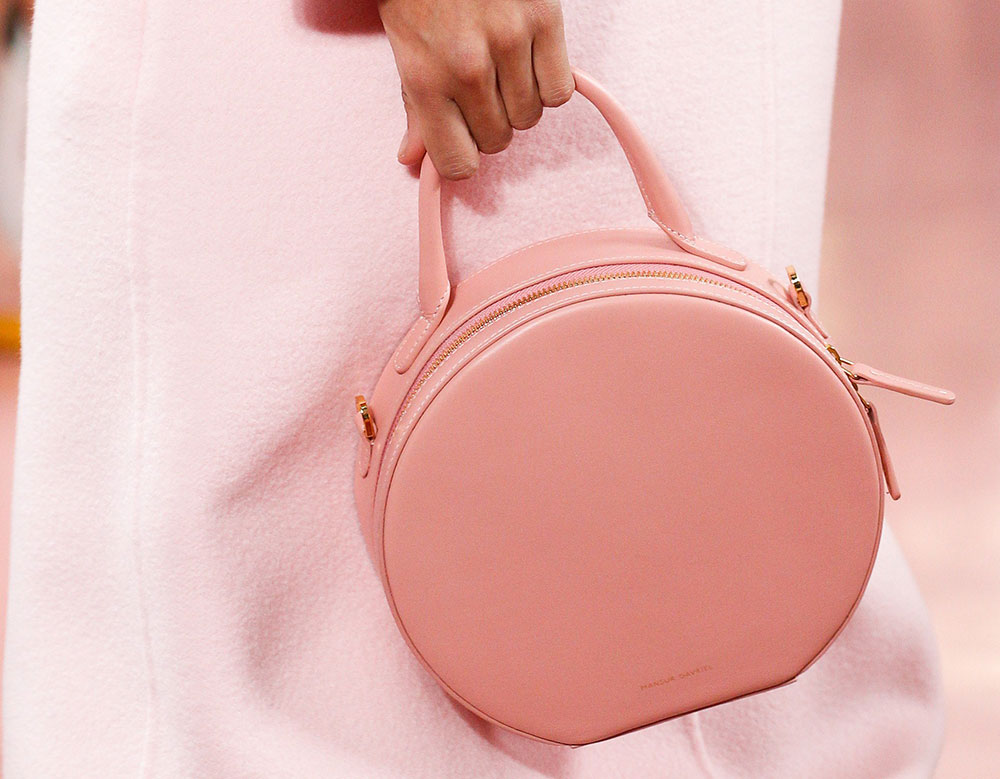 6 / 18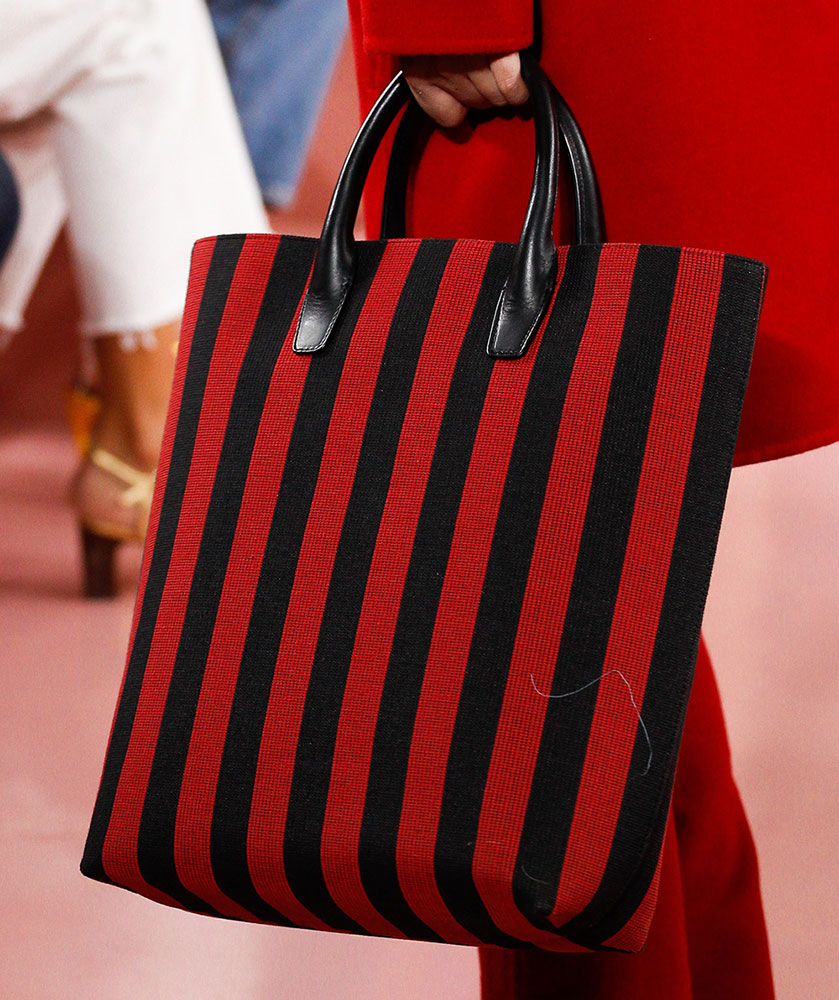 7 / 18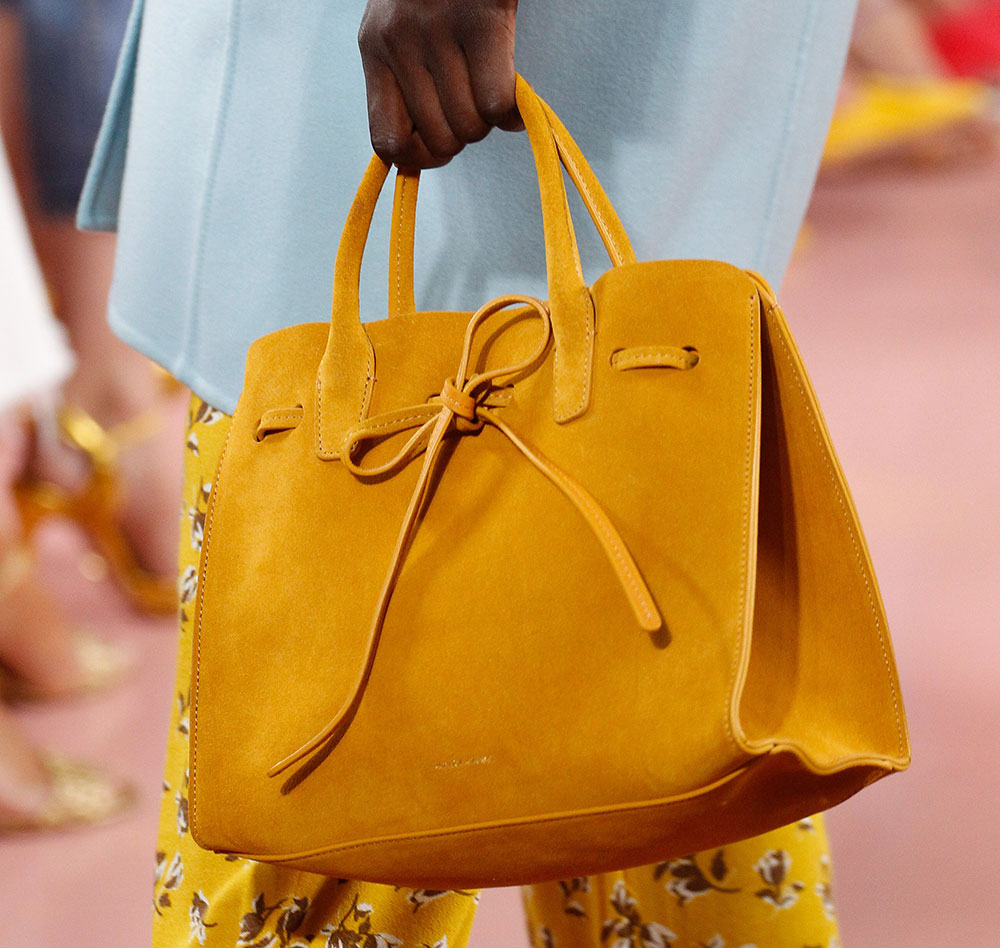 8 / 18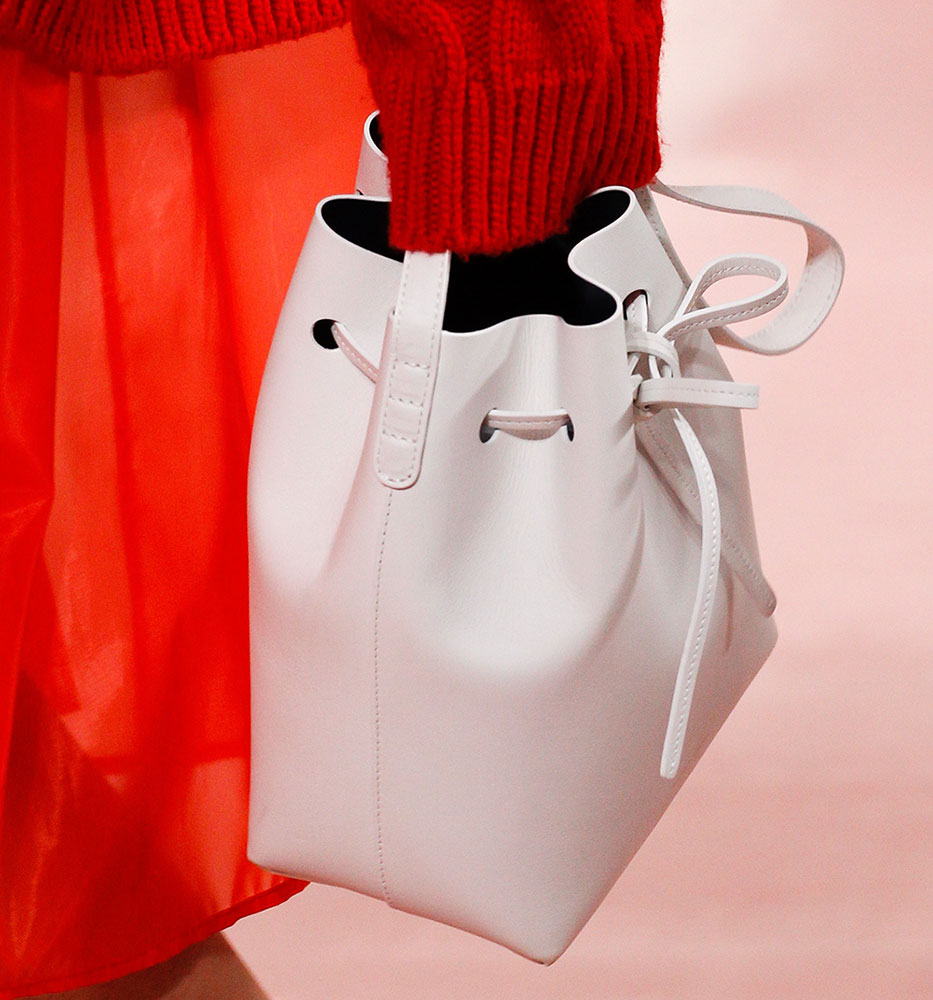 9 / 18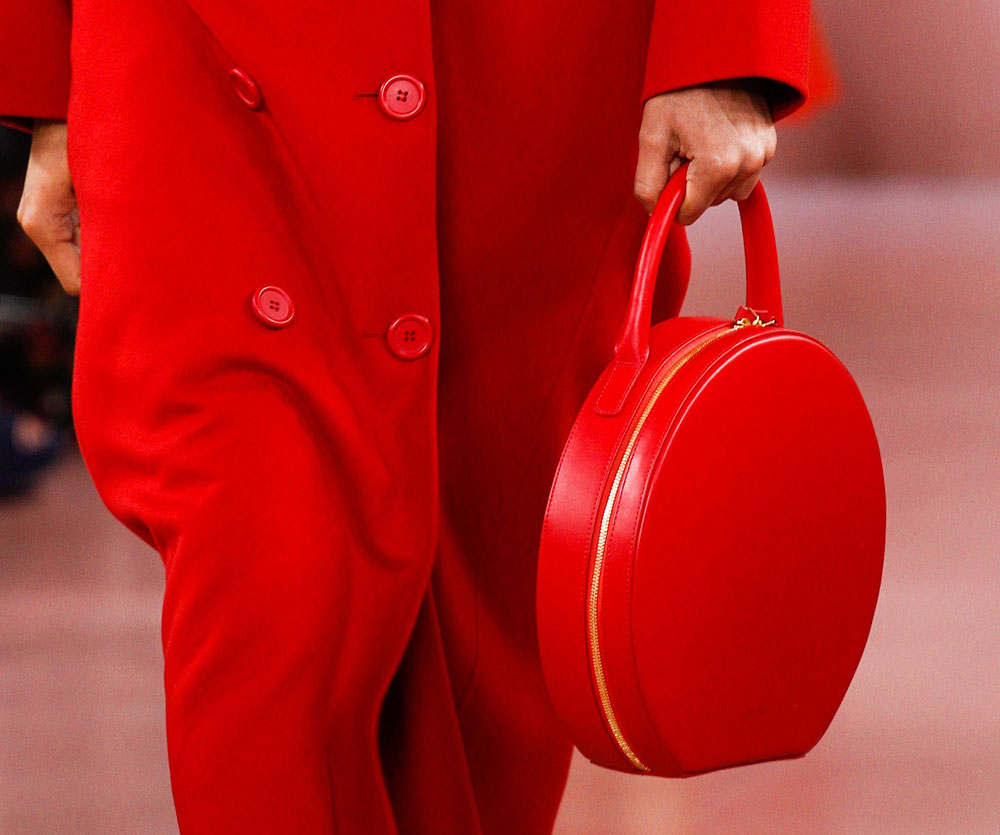 10 / 18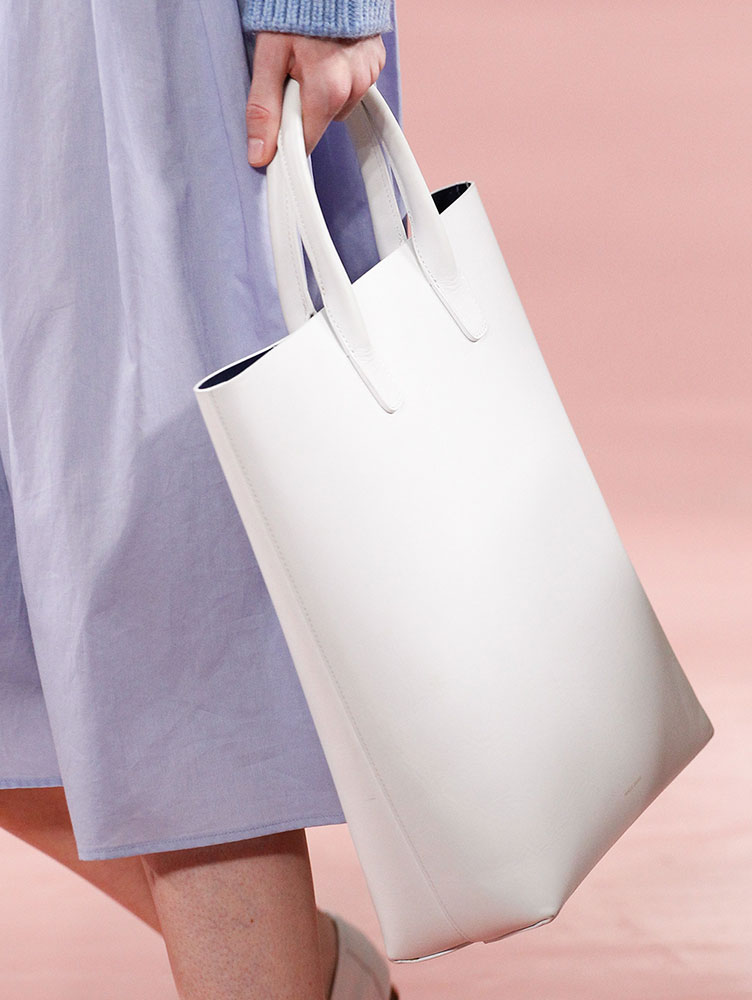 11 / 18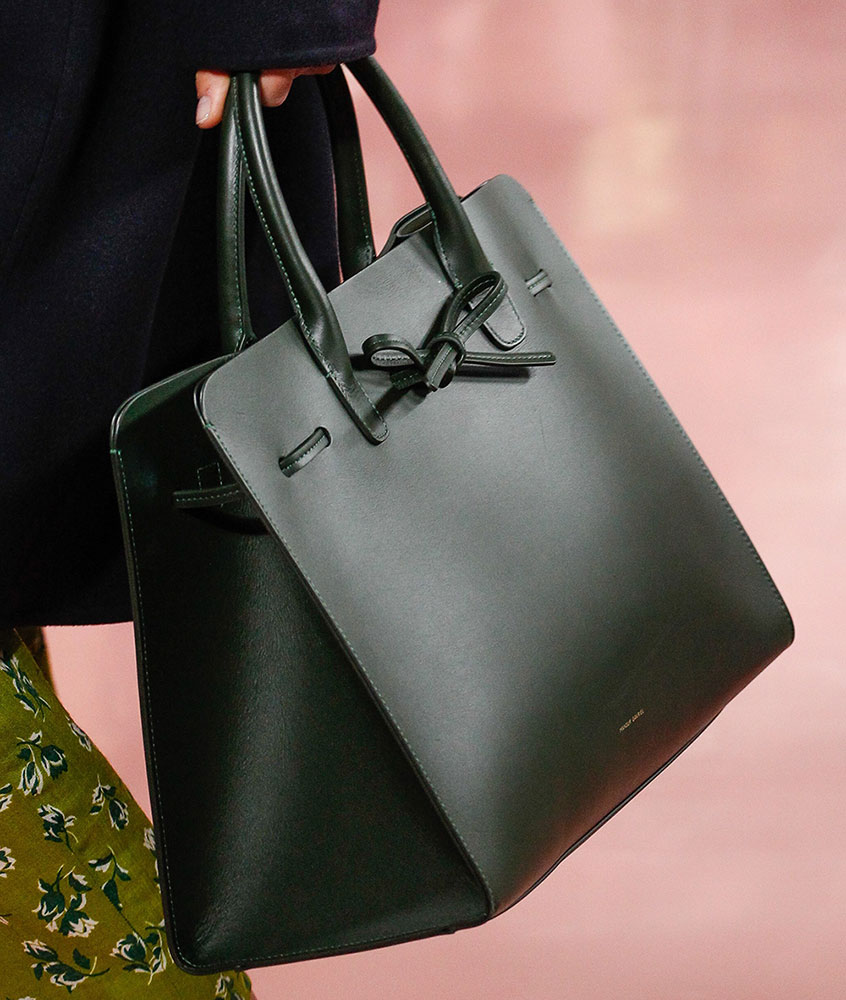 12 / 18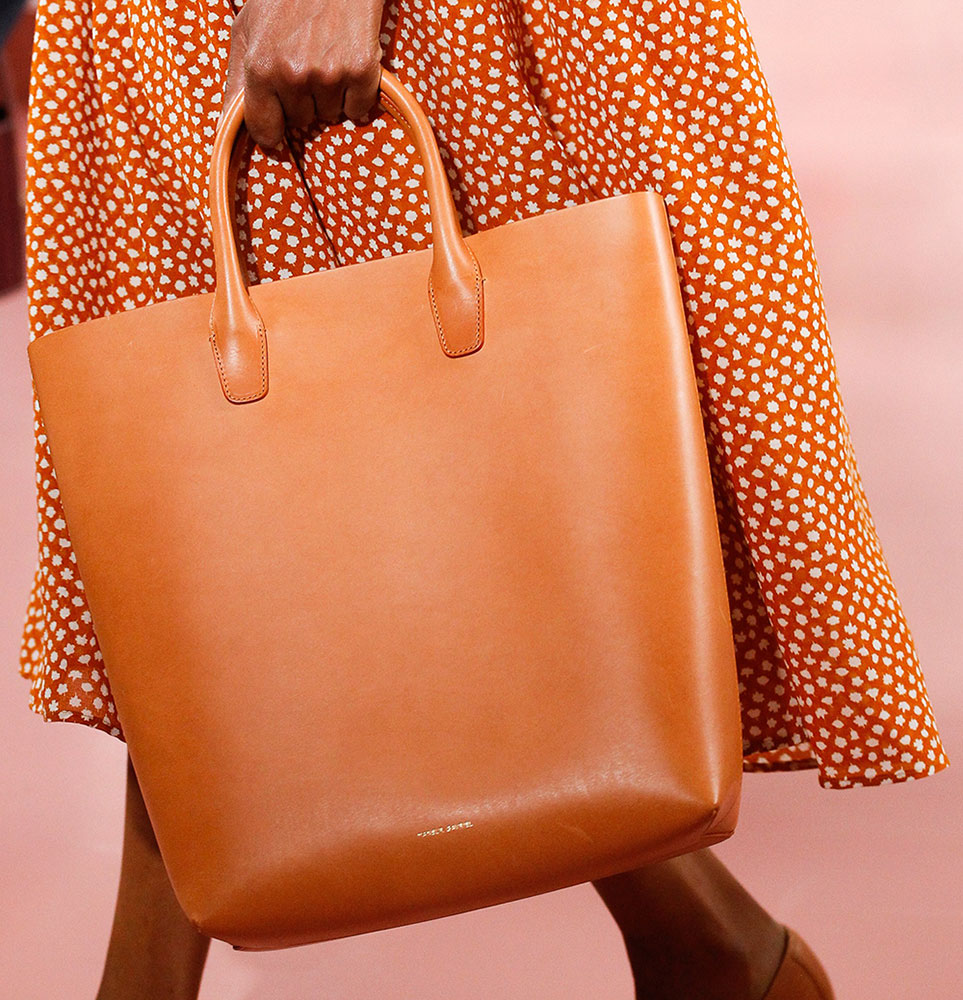 13 / 18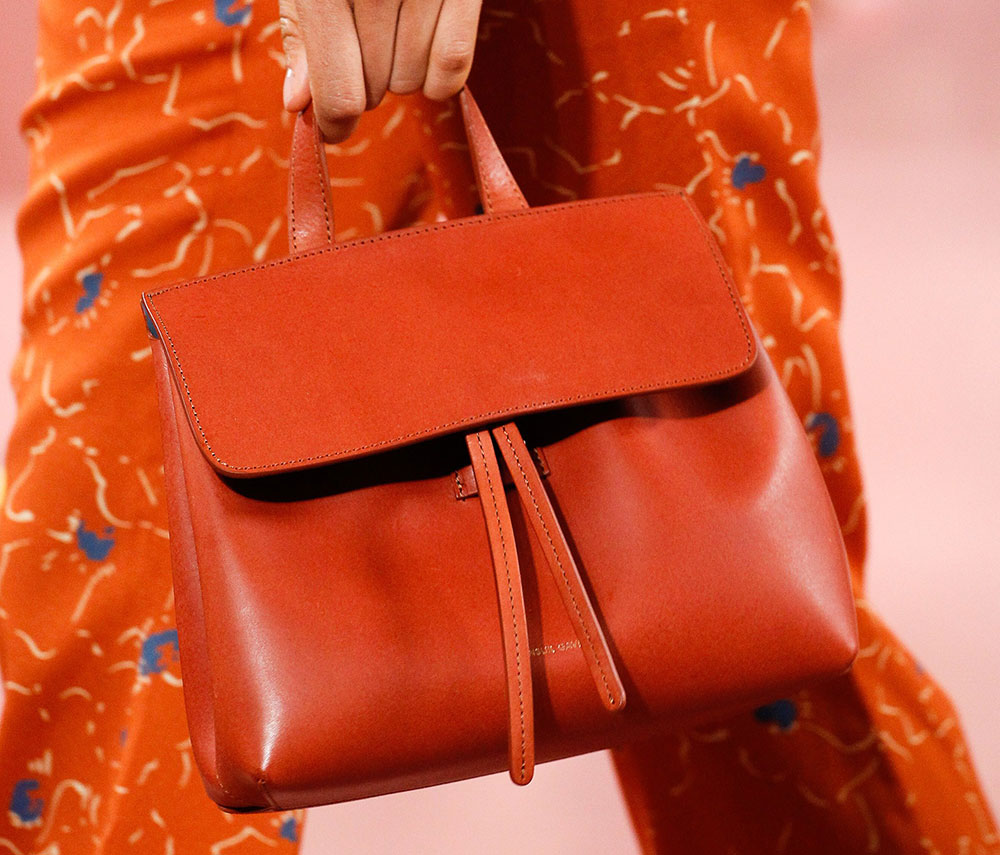 14 / 18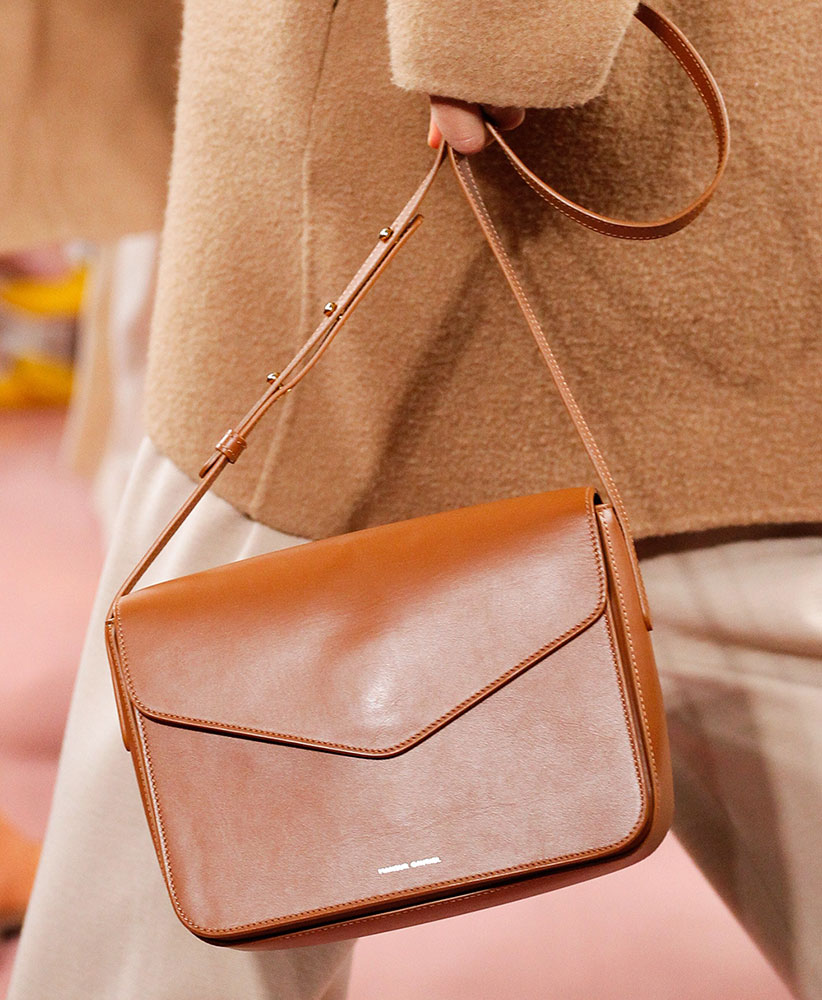 15 / 18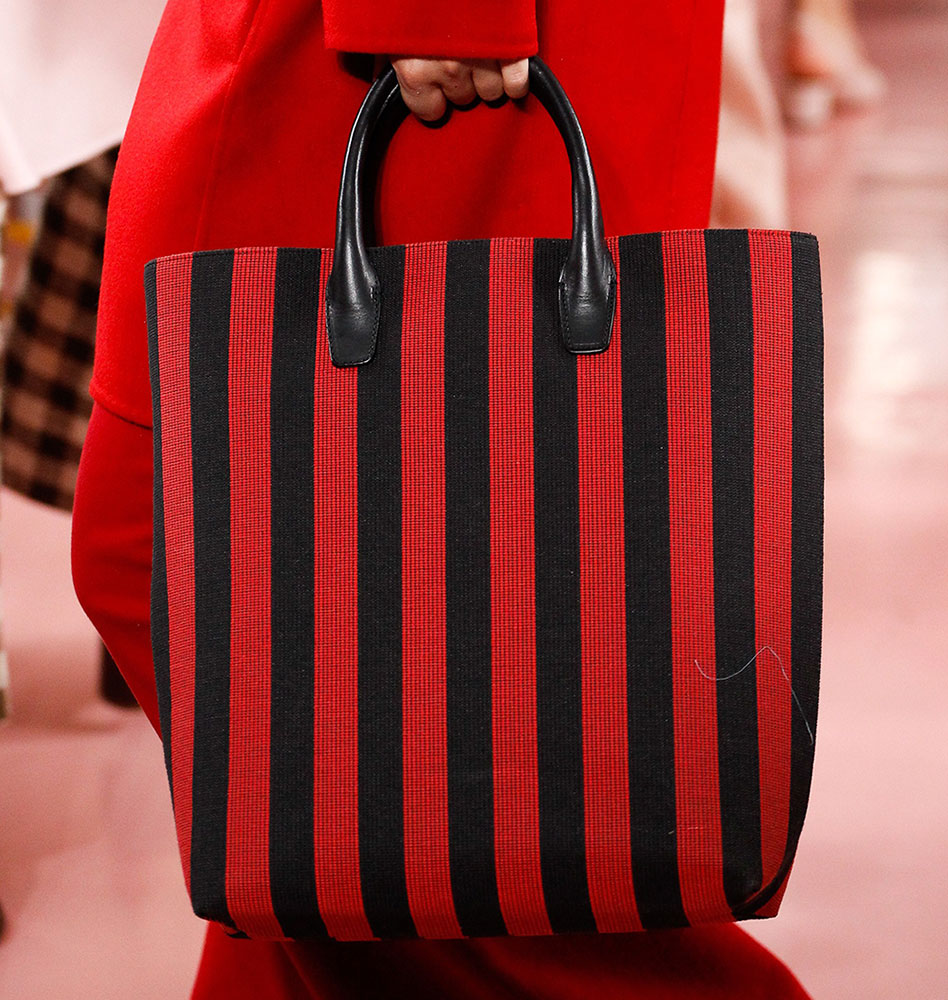 16 / 18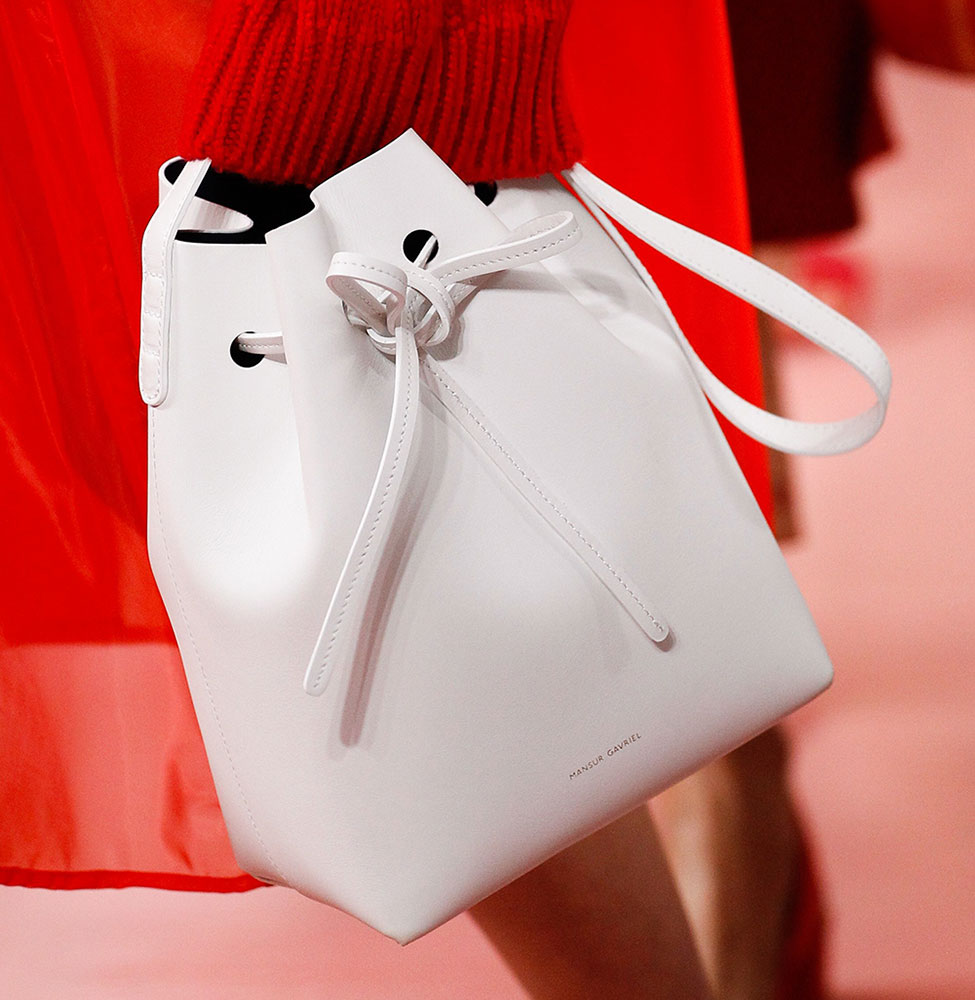 17 / 18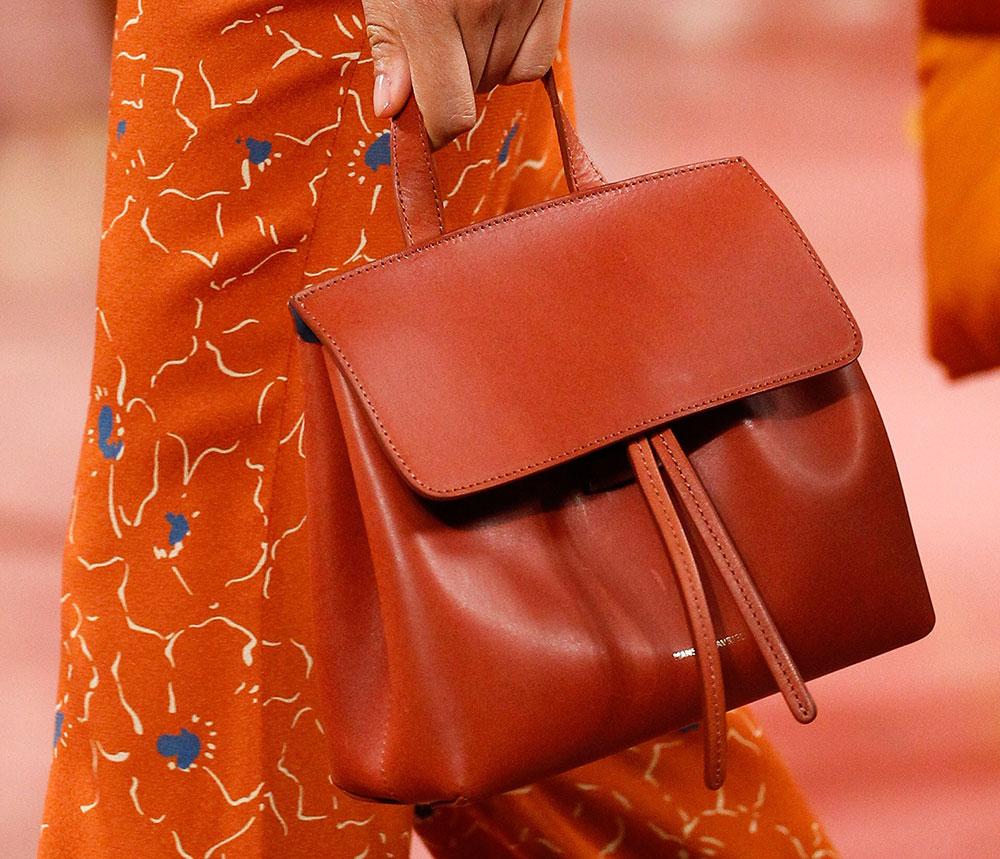 18 / 18