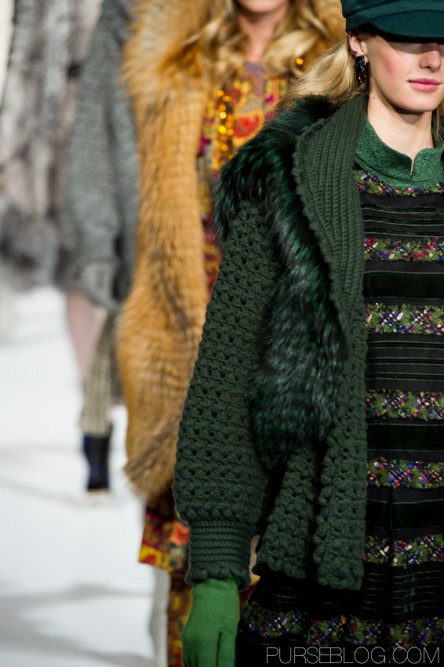 If you read our New York Fashion Week coverage over the weekend, you might remember that many critics posited that Prabal Gurung's Fall 2011 collection represented what might be a wholesale return to luxury for the fashion industry. If you can look at Oscar de la Renta Fall 2011 and think that those critics were anything less than exactly right, I'm not sure exactly what clothes you're looking at. Certainly not the same garments that we saw at the designer's stunning, luxurious Park Avenue presentation.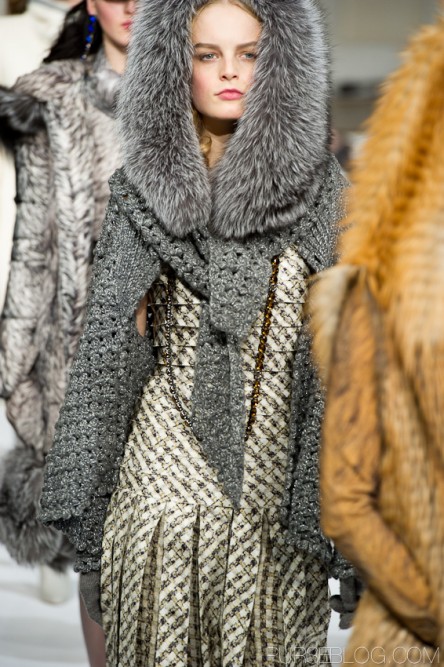 From jewel-toned furs to rich, vibrant brocade to cocktail dresses and ball gowns so jaw-dropping that they could only be a product of the great de la Renta (and will surely be coming to and Oscars red carpet near you), I couldn't find a single look in this luxury-packed show that I wouldn't want to examine up close. The amount of detail work that goes into a single ensemble from OdlR's 60-plus look show could probably eclipse the amount of attention that goes into some entire collections, which is absolutely not meant to cast aspersions on any other designer; instead, it's a testament to the craftsmanship and care that so obviously go into all of de la Renta's work.
Check out the full gallery after the jump!

All Images © 2011 PurseBlog.com