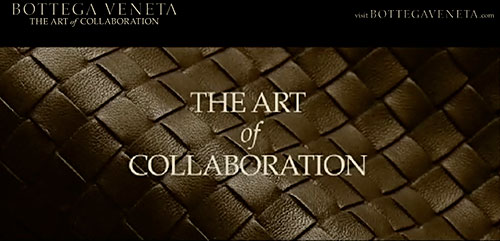 We are excited to be the first site online to bring our readers a look at the Bottega Veneta The Art of Collaboration video for Fall 2009. Shot in New York this past March, the video was taken during the Fall 2009 photo shoot, captured by famed photographer Steven Meisel. Staying true to the Bottega Veneta brand image, the photos convey wit, intelligence, and beauty. The backdrop was bare and rugged, showing an unconventional glamour in which the models took center stage while showcasing the subdued palette of muted browns and creams splashed with luscious shades of grape, bramble, and lilac from the fall line.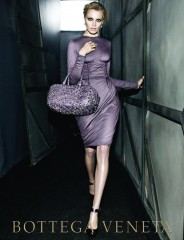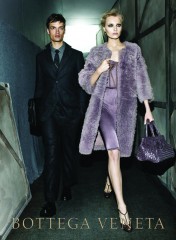 The video gives you a behind-the-scenes look at the day Meisel collaborated with Bottega Veneta. Tomas Maier, Creative Director of Bottega Veneta, shares which deciding factors led to choosing Meisel for this collaboration. Namely, he chose Meisel for his precise, controlled and flawless photos and his inspiration from culture, lights, and lines. Maier said of Meisel,
I admire the intelligence that he brings to fashion, he approaches clothes with an understanding of the women who wear them and an awareness of the cultural context in which fashion exists.
The art of fashion photography is precise but also requires the photographer to have an eye for individuality and personal style, which Steven Meisel conveys magnificently. By default, PurseBlog also approves of Steven's work, for he is a Nikon shooter!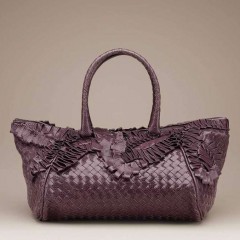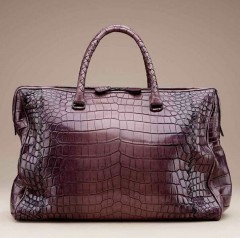 Since assuming the helm of Bottega Veneta in 2001, Tomas Maier has expanded the brand beautifully. While the global expansion is evident, Maier focuses on organic growth and keeps the brand aesthetically and philosophically consistent. Each season graciously evolves to the next, while the quality and timelessness always remain key aspects. The collection for Fall 2009 is soft, romantic, and at times eccentric, yet Maier knows how to pull everything together for the final product to be elegant and controlled. The line is spectacular, showcasing a romanticism that is both powerful and riveting.
The models in this video are seen in key pieces for fall; including the magnificent Grape Cocco Glace Bag ($26,500), Grape Intrecciato Chantilly Karung Bag ($5,500), Lilac Gold Dust San Marco Karung Bag ($3,600), and the BV Nero Waxed Python Shopper ($4,650). You can view all pieces the models wore in the video at The Art of Collaboration website.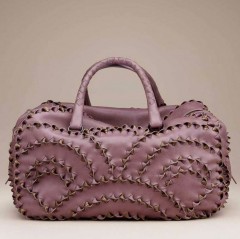 To view the video and find out more information visit Bottega Veneta's Art of Collaboration website!