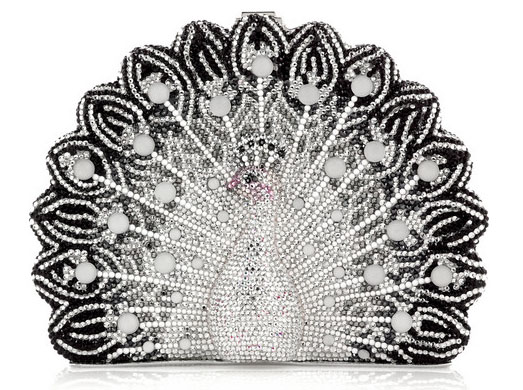 Maybe I'm just feeling curmudgeonly this morning, but does a black and white Judith Leiber Peacock Clutch seem beside the point to anyone else?
It seems to me that the main draw of a peacock made into a bag should be all the wonderful colors – blues, teals, golds, greens. There are so many opportunities to build something really striking and colorful that it's a shame to eschew all of that opportunity in favor of something almost completely colorless.
As it is, the clutch is attractive enough, but it looks more like a snowflake than a peacock when you look at it quickly. Usually Leiber goes all-out with color when she makes an object clutch, but this one just seems a bit dreary. Buy through Net-a-Porter for $5295.