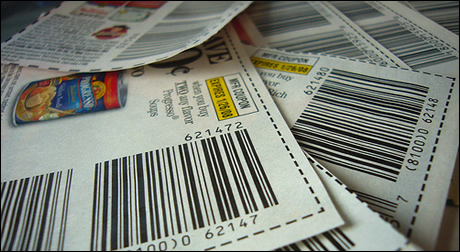 As I wait in line to buy groceries, I notice two people in front of me using coupons. Initially, I am thinking, "I picked the wrong line, AGAIN." But then I realize that I am the one that is missing out on the deals, I am the one always paying full price, and I really need to re-consider my lack of coupon or bargain shopping. Sure, I have a CVS card, and sometimes I get a few bucks off, but there are people that gets hundreds of dollars off every time they go to the grocery store, every time they go to Target, etc. What is wrong with me that I literally throw money away, that I see a coupon and somehow always forget to take it with me?
So don't take a lead from me on bargain shopping, because I am admittedly horrible at it. And coupons? Don't ask me either. But there is someone who I would love to shop behind for one day. To follow and see how it is that she does what she does. A woman who once had a bill at Target for over $380 and paid a mere two cents. TWO CENTS!!! I will tell you what, I am doing something wrong for sure.
You must read the article to see precisely how amazing using coupons and codes can be. My jaw dropped reading what savings are to be had! Doesn't mean I will get my act together and do it myself, but worth a look and read.
[poll id="22″]