It's an interesting time to be in the fashion industry. Spheres of influence are shifting, new markets are opening up, it's a whole new world out there for brands with the foresight to see opportunities emerging. If you're a street style fan, you've probably noticed a growing number of Russian women who are gaining an increasingly large portion of the spotlight, and that's no coincidence – newly wealthy Russians, stretching their legs after decades of political and economic isolation, are buying up everything from the priciest of Manhattan real estate to entire Chanel couture collections. The New York Times even wrote a trend piece about it last week.
As a result, you shouldn't be surprised if you see Russian influences start to creep into collections, just like how the expansion of the Chinese market has brought with it more Asian flare to global fashion. If you need proof, look no further than the Charlotte Olympia Baboushka Leather Clutch and Charlotte Olympia Pandora Matryoshka Clutch.
Charlotte Olympia designer Charlotte Dellal's aesthetic is notoriously whimsical and at times, even a bit surreal. The inclusion of Russian imagery in her collection has a certain sort of logic, though, at least insofar as Dellal's designs tend to pluck inspiration from every corner of the universe, including things as varied as cameos, cats and the wallpaper at the Beverly Hills Hotel. So why Russia? Well, why not? And at this point in fashion's evolution, it seems like a prescient choice indeed.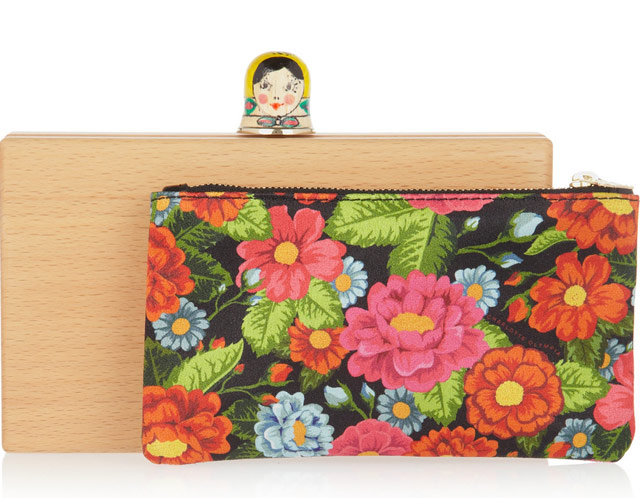 Charlotte Olympia Pandora Matryoshka Clutch, $995 via Net-a-Porter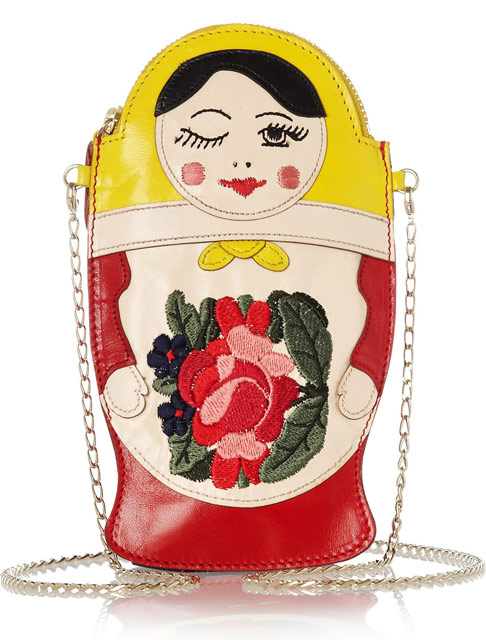 Charlotte Olympia Baboushka Clutch, $595 via Net-a-Porter