Virginie Viard debuted her first solo Chanel ready-to-wear collection following the death of Karl Lagerfeld today in Paris. Set in the Grand Palais with another ornate set design, a staple for Lagerfeld and the house, this set showcased rooftops of Paris which allowed for models to stroll on linked walkways. Not the most memorable set design (Lagerfeld was a mastermind when it came to themes) but a classic one paying homage to Coco Chanel who said "I've always lived in attics or palaces."
This collection was far more demure than what we've come to expect from runway shows and the over-the-top settings and themes Lagerfeld seamlessly presented season after season. Every item may not have been ideal for everyday wear, but there was a strong cohesion and playfulness that helped create some of the most memorable bags that quickly turned into collectors items. Viard has big shoes to fill as she discovers her own essence at Chanel, but if this collection is a look at what to expect, it will be far different from Lagerfeld.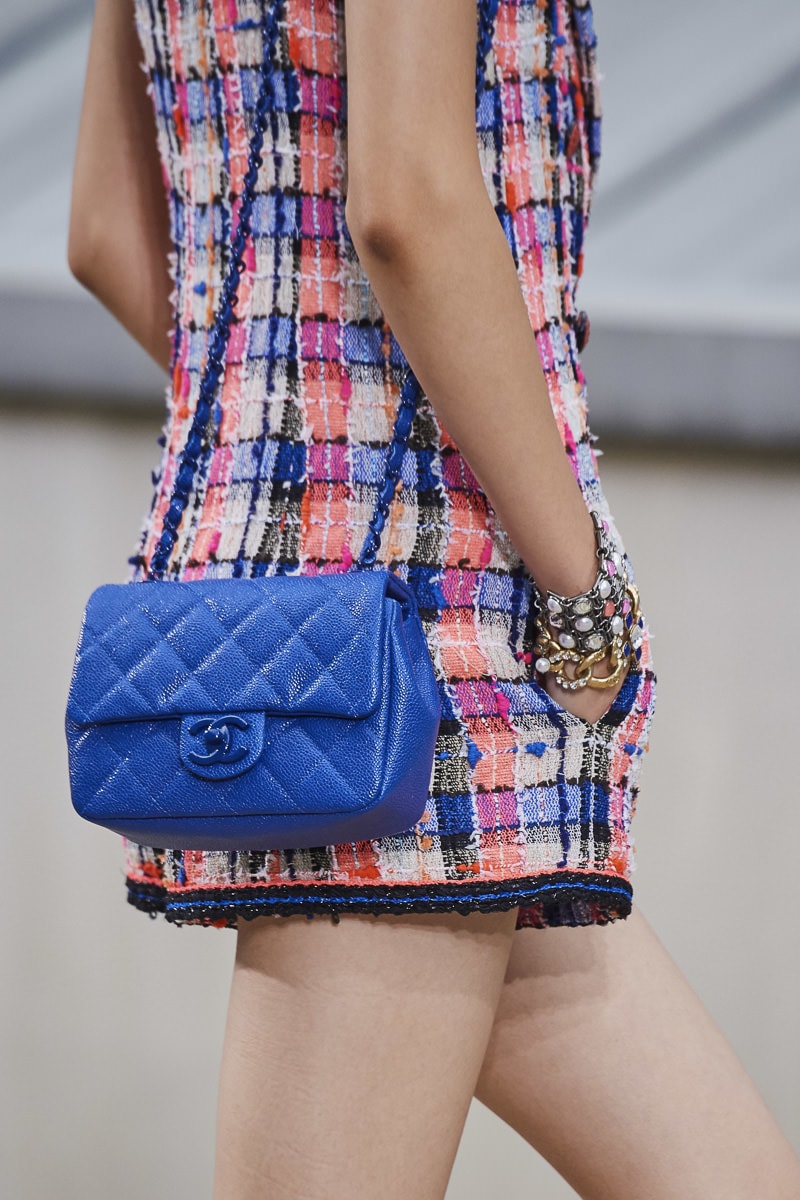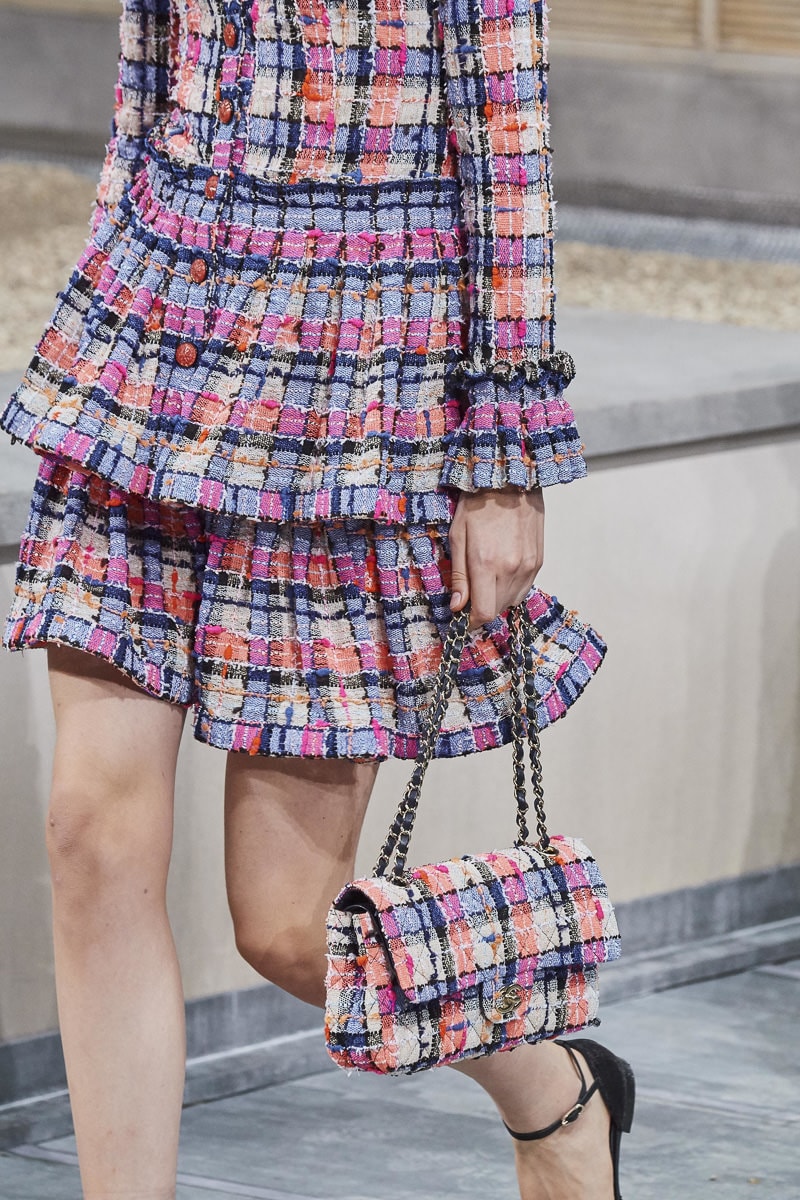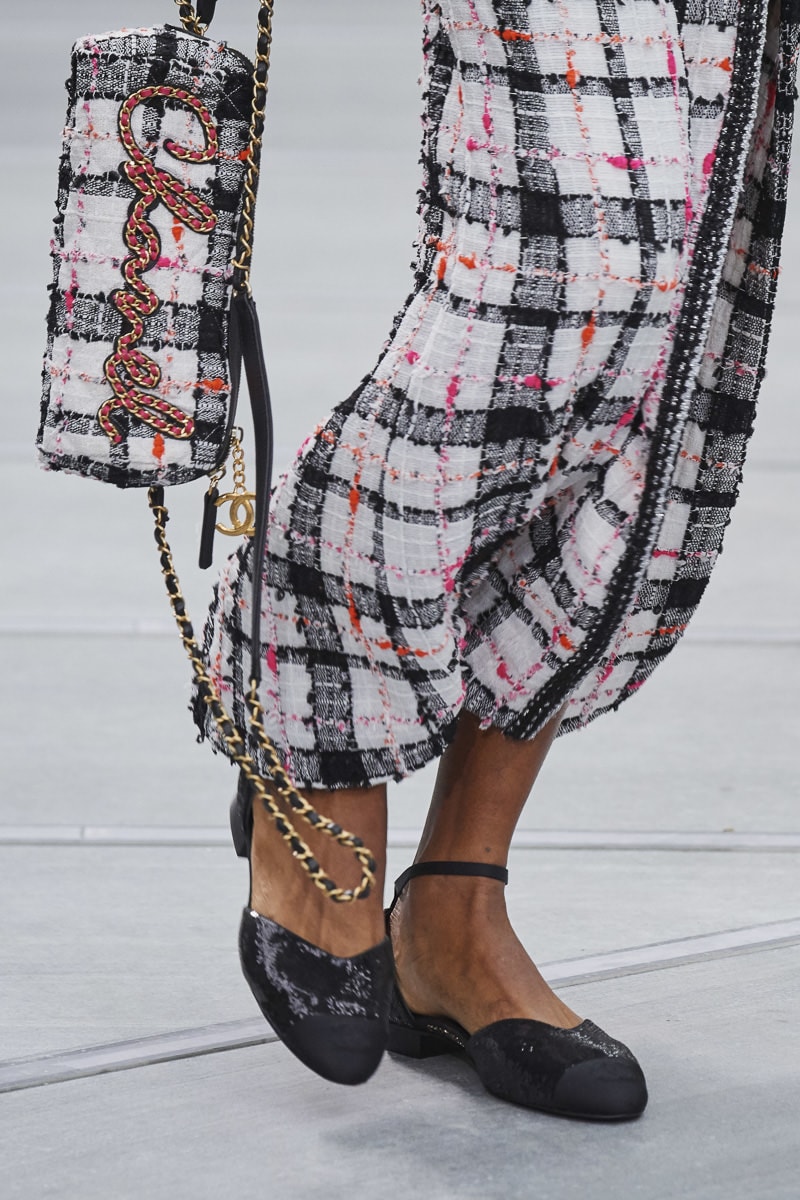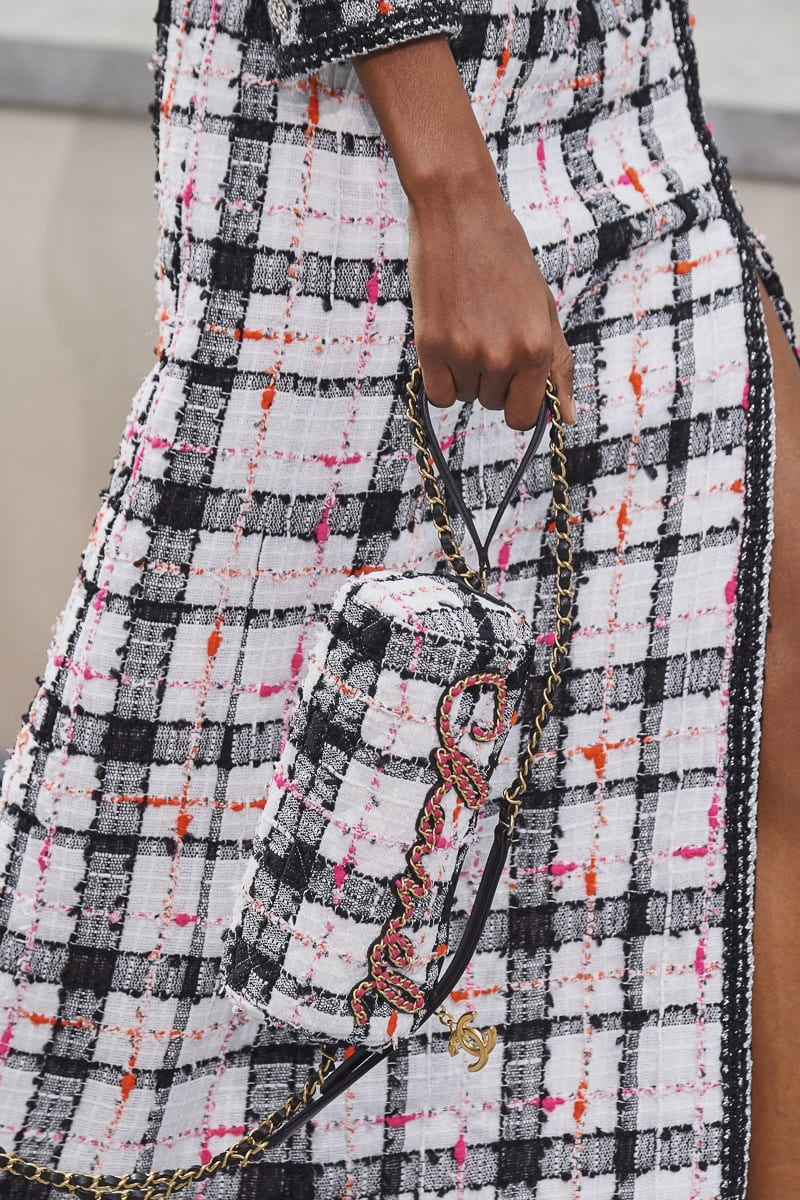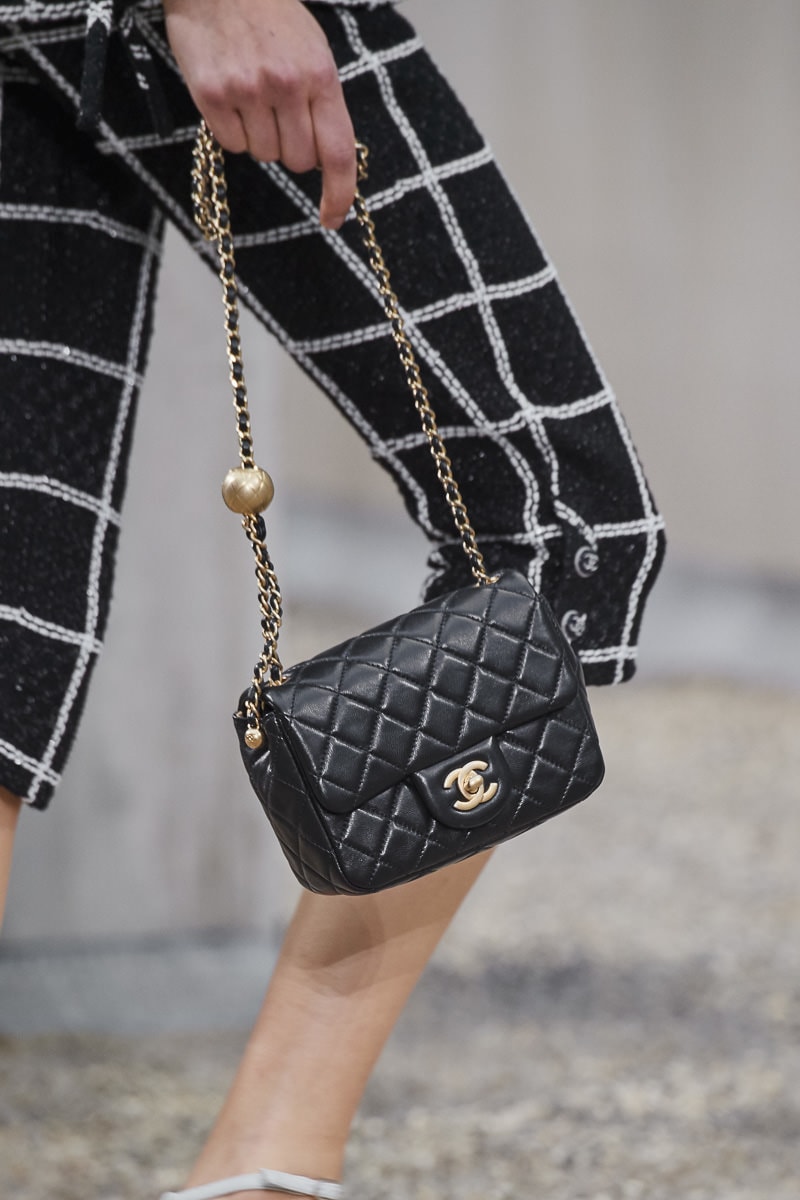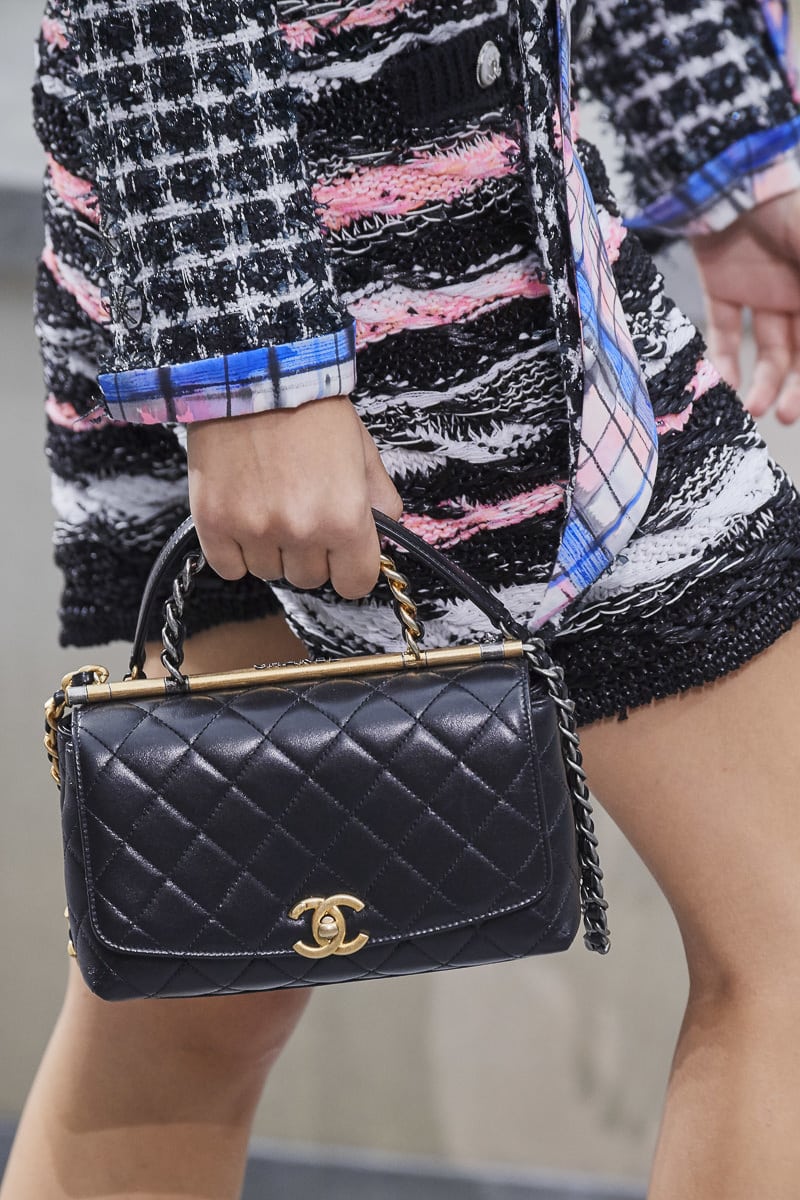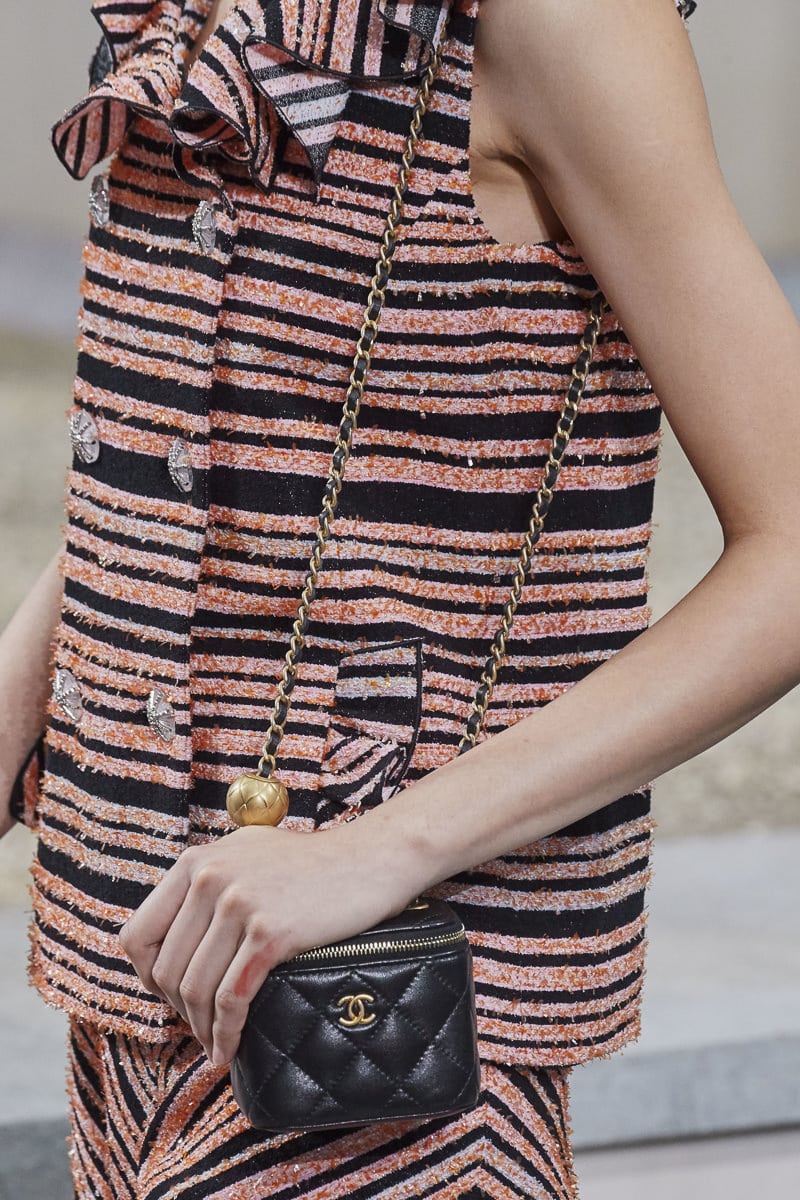 First off, there weren't many bags. I had to look back multiple times to make sure I wasn't missing something, but many looks the models took to the runway with their hands in their pockets and no bag in site (an ode to Coco Chanel and how she styled many of her models during shows before she introduced the 2.55). Only a handful of bags were part of this collection and it's a departure from what we, as handbag lovers and fans of Lagerfeld, came to expect.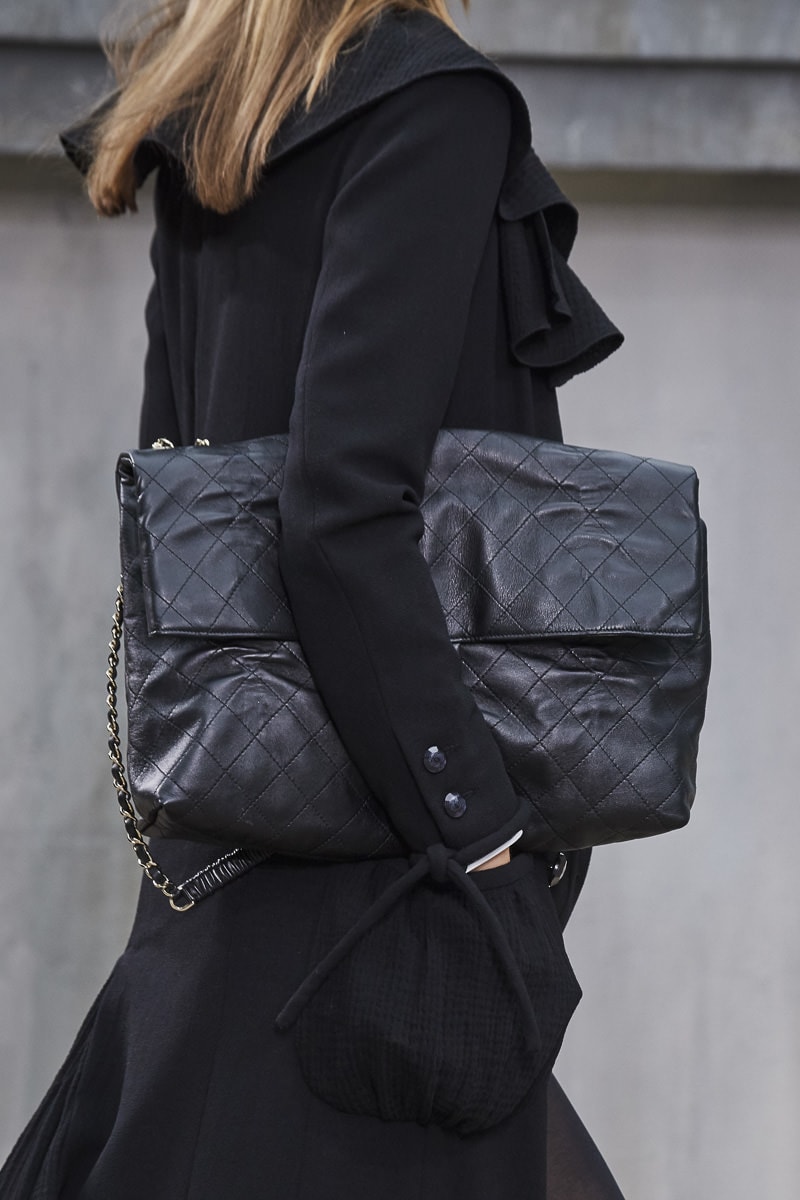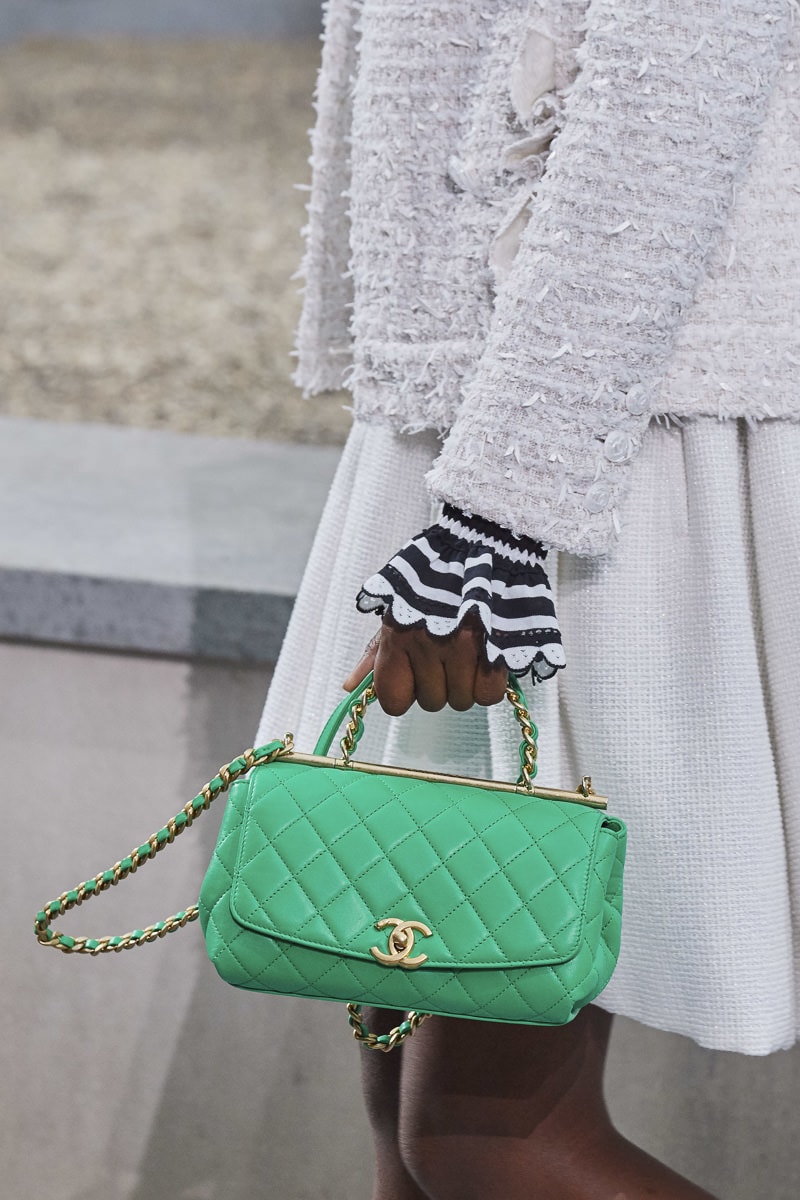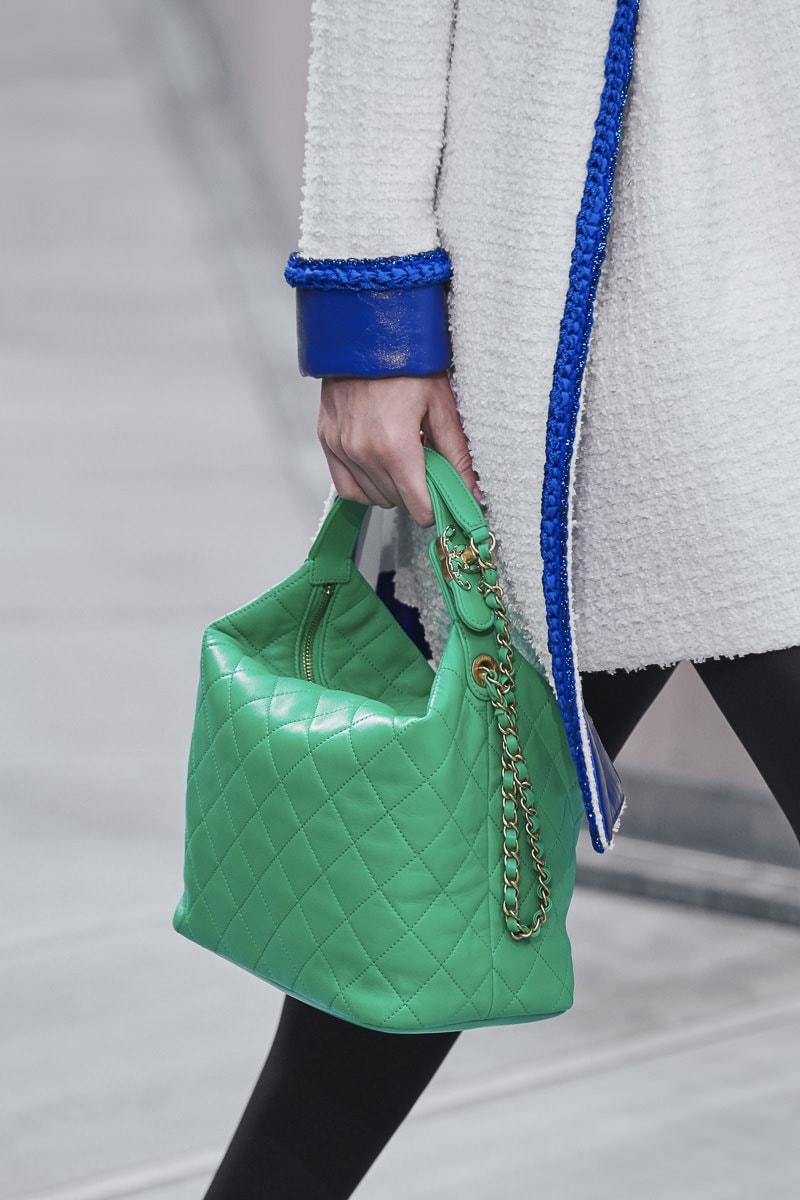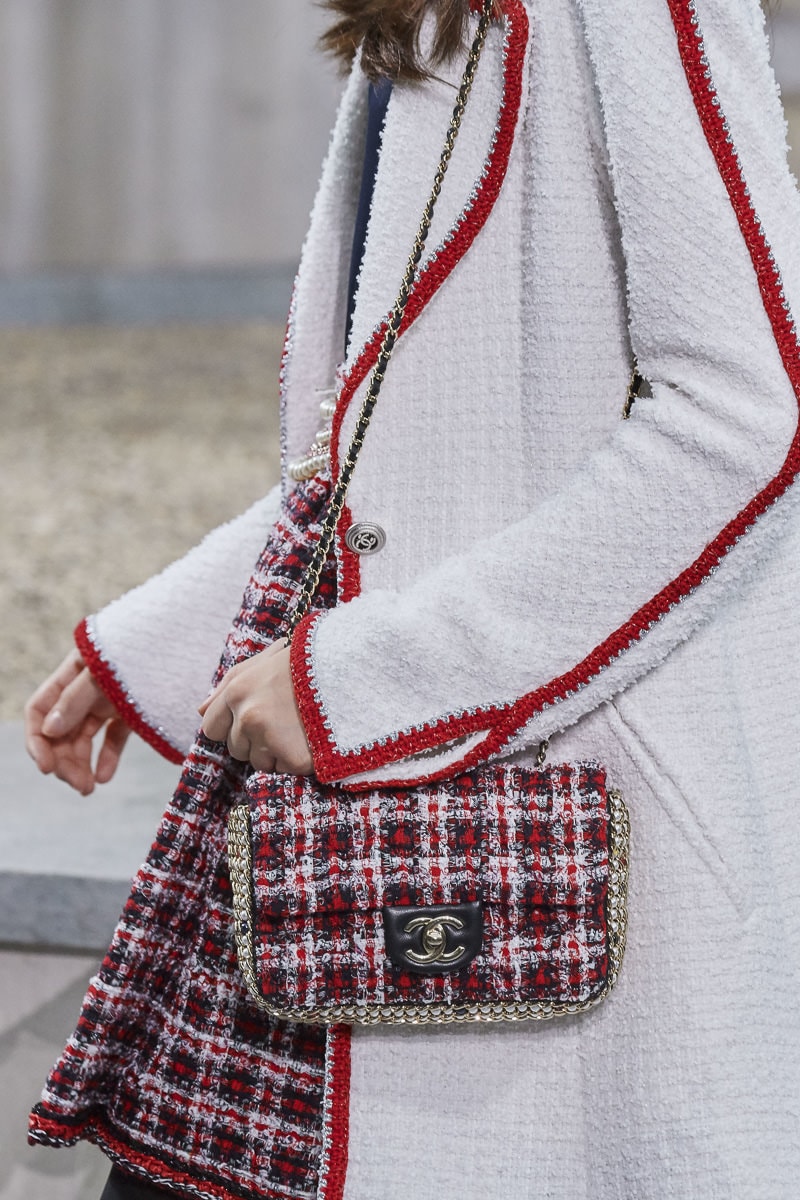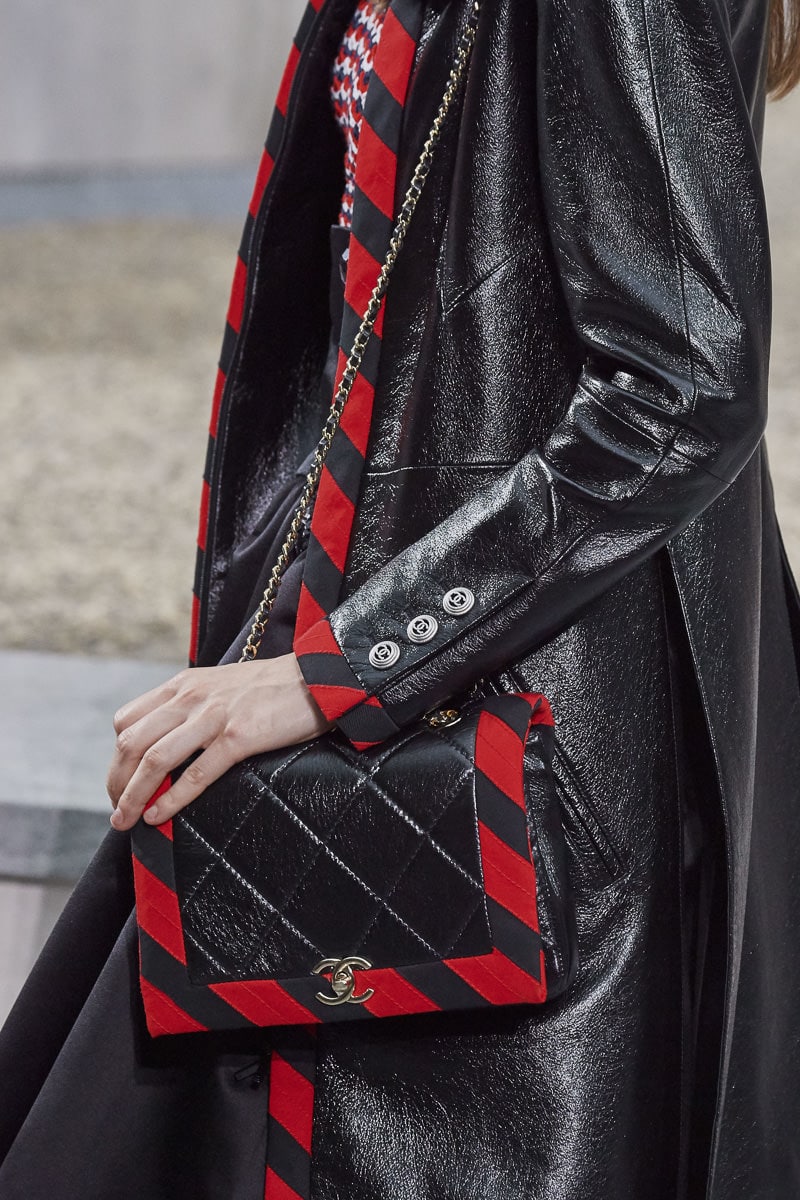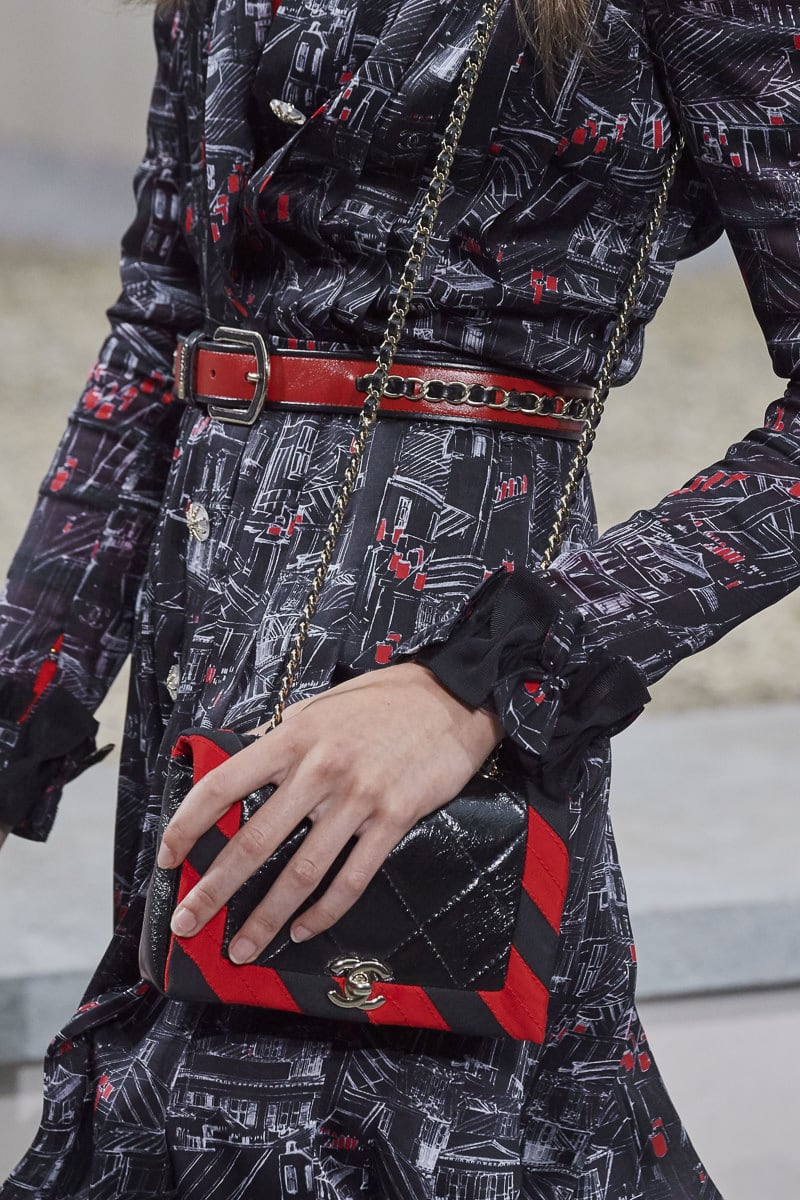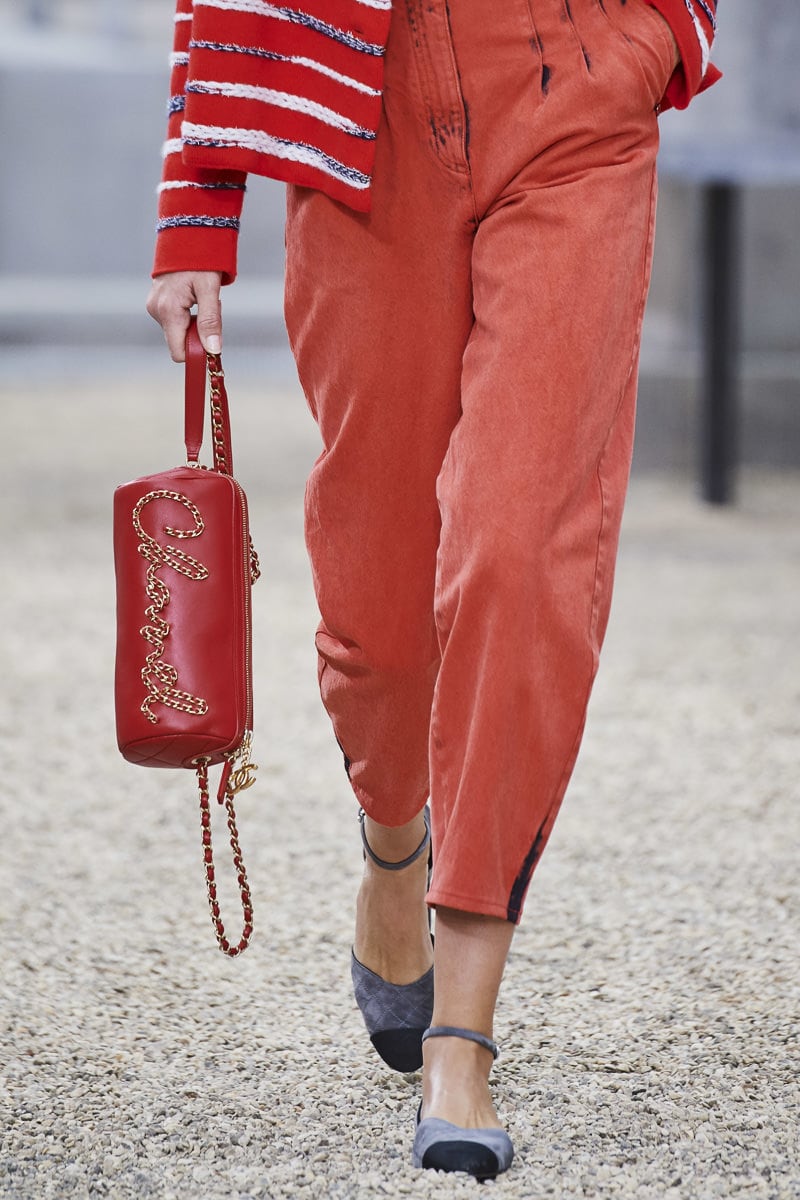 A few classics were spotted with tonal metal hardware matching the bright blue and green leather. As for new designs, there was a cylindrical wristlet with a cursive Chanel logo in a few variations, one which switched out the chain strap for a ruffled one. A bag that will surely be coveted was a top handle bag that has classic nods to the house along with a metal bar a-top. A structured, almost hobo-like bag in a couple sizes graced the runway as well. The bags were pretty, but they were, dare I say it, a bit boring. Chanel will always have timeless classic bags for consumers to purchase, but it is the theatrical and whimsical bags that have wowed handbag lovers like us for seasons past. Many times we all thought Karl took his collections too literally, but fashion has always been a way to express oneself and have fun and Lagerfeld perfected just that which left us with some of the most memorable bags of the past decade.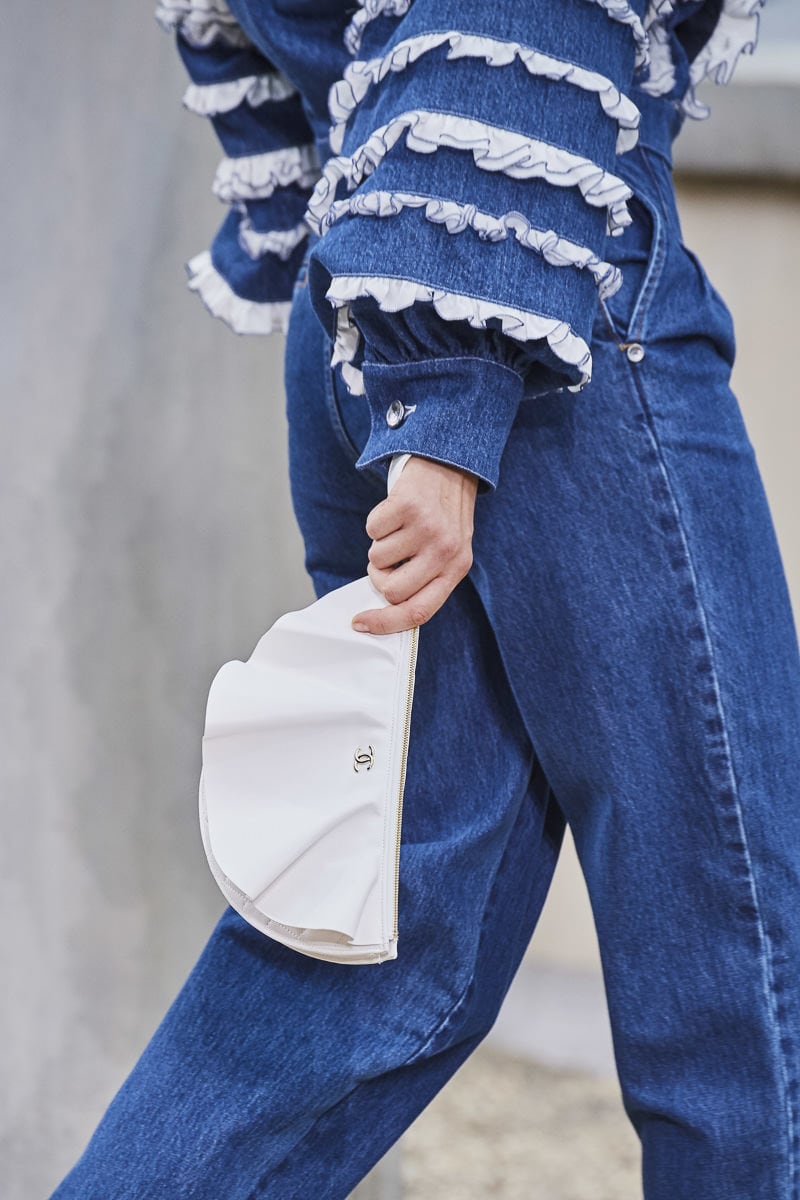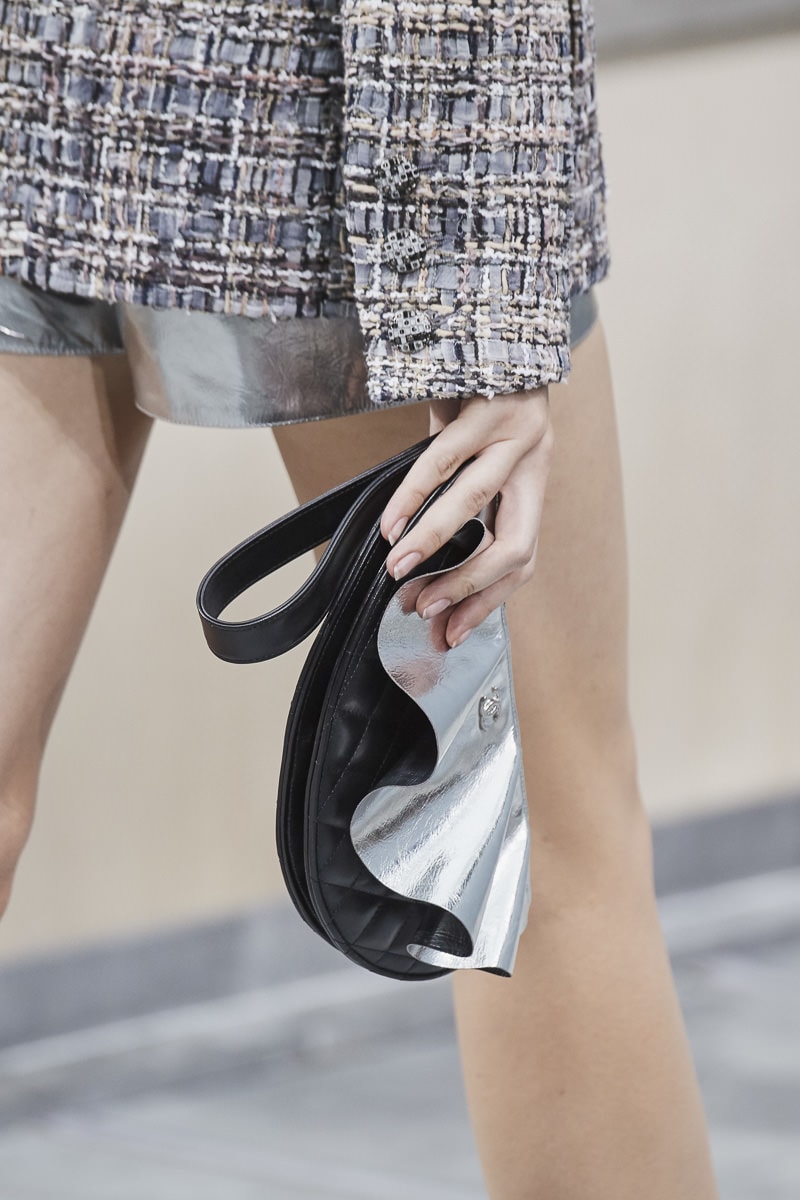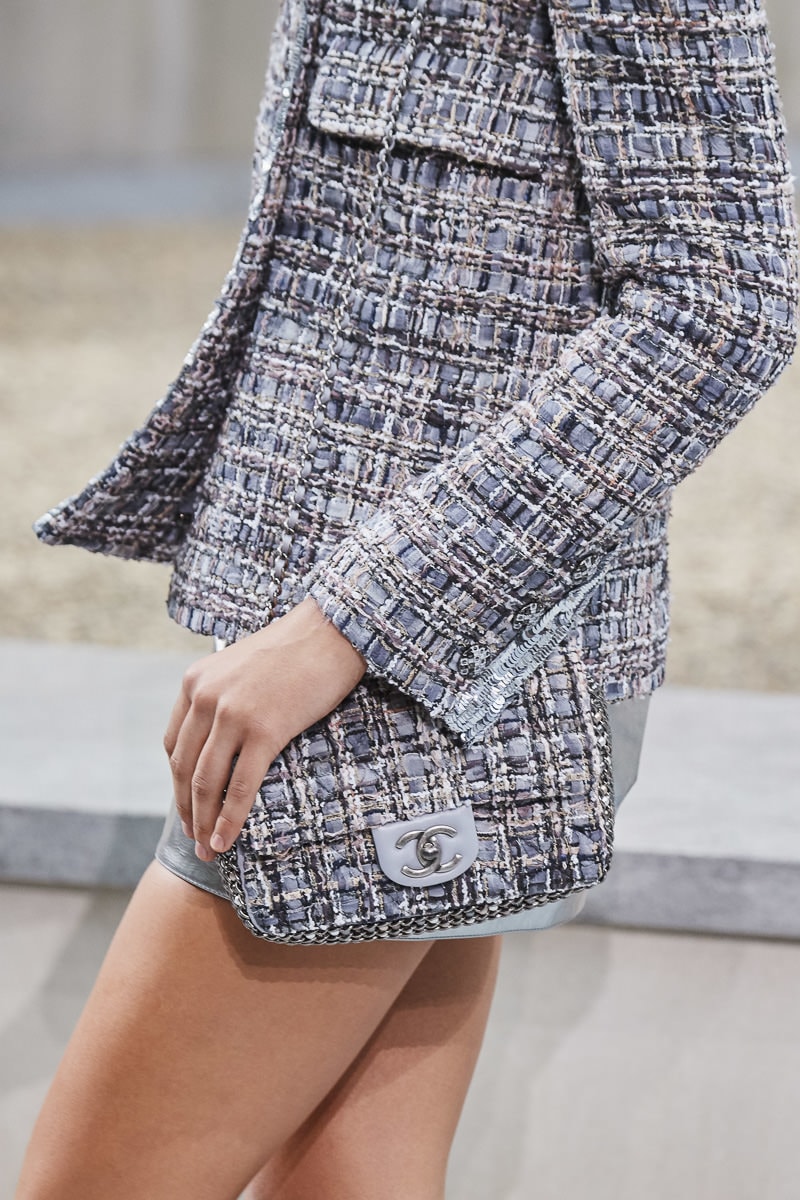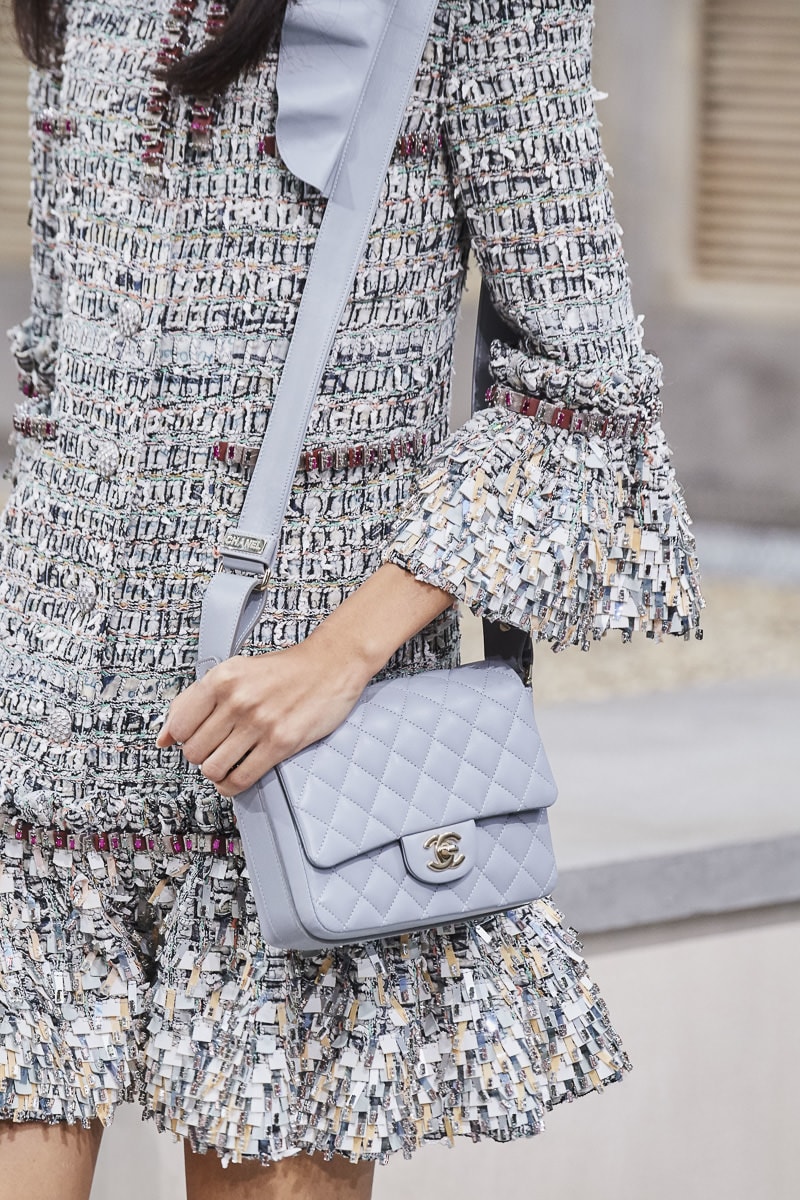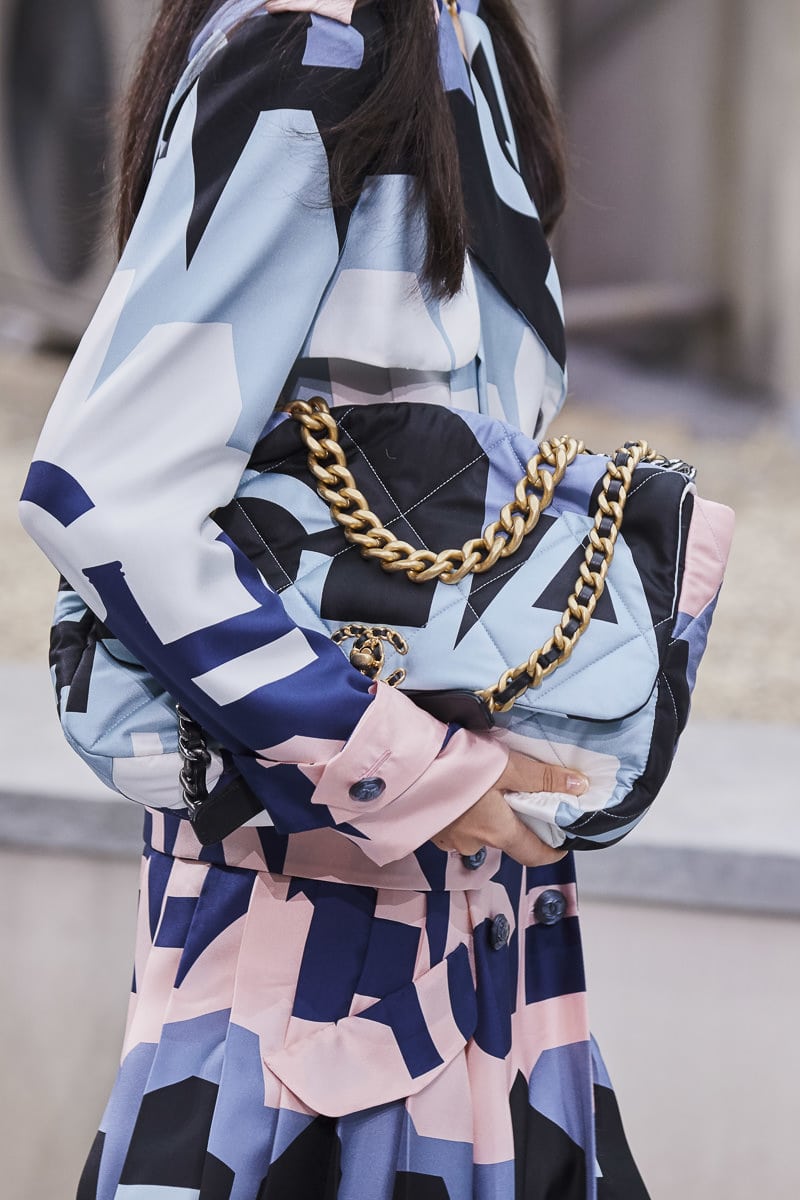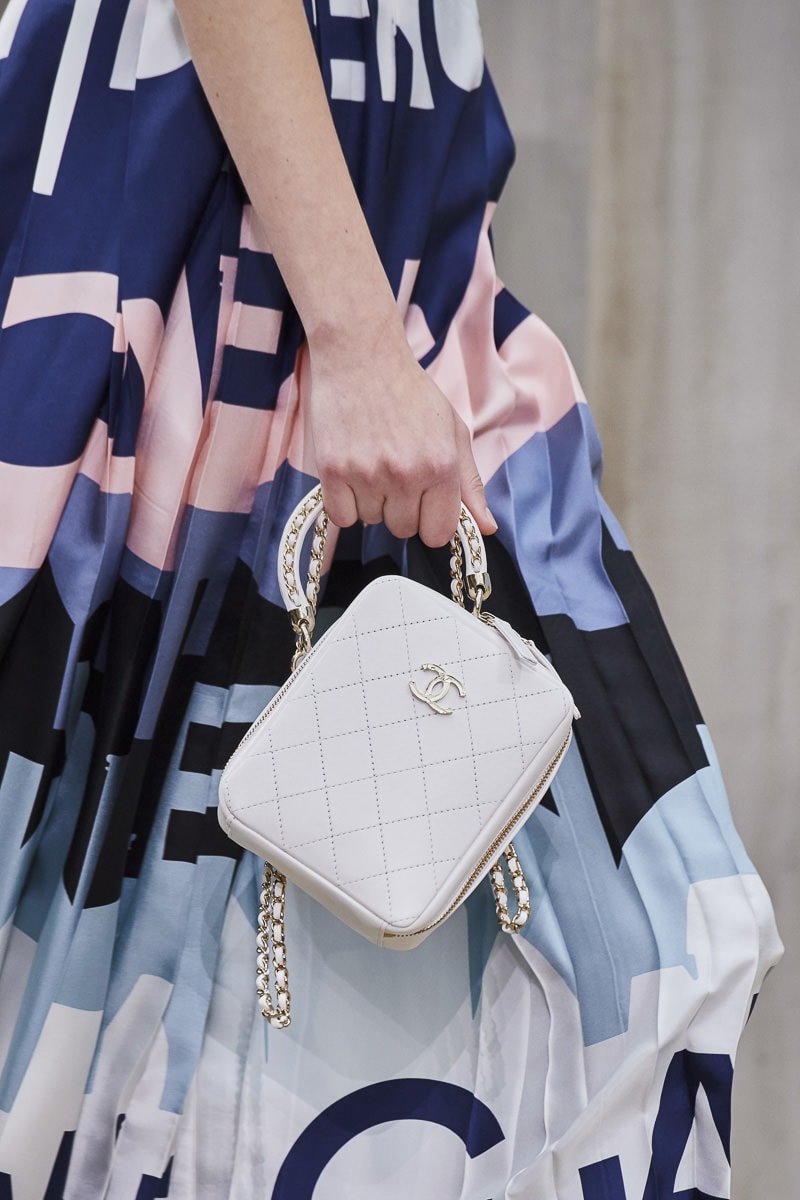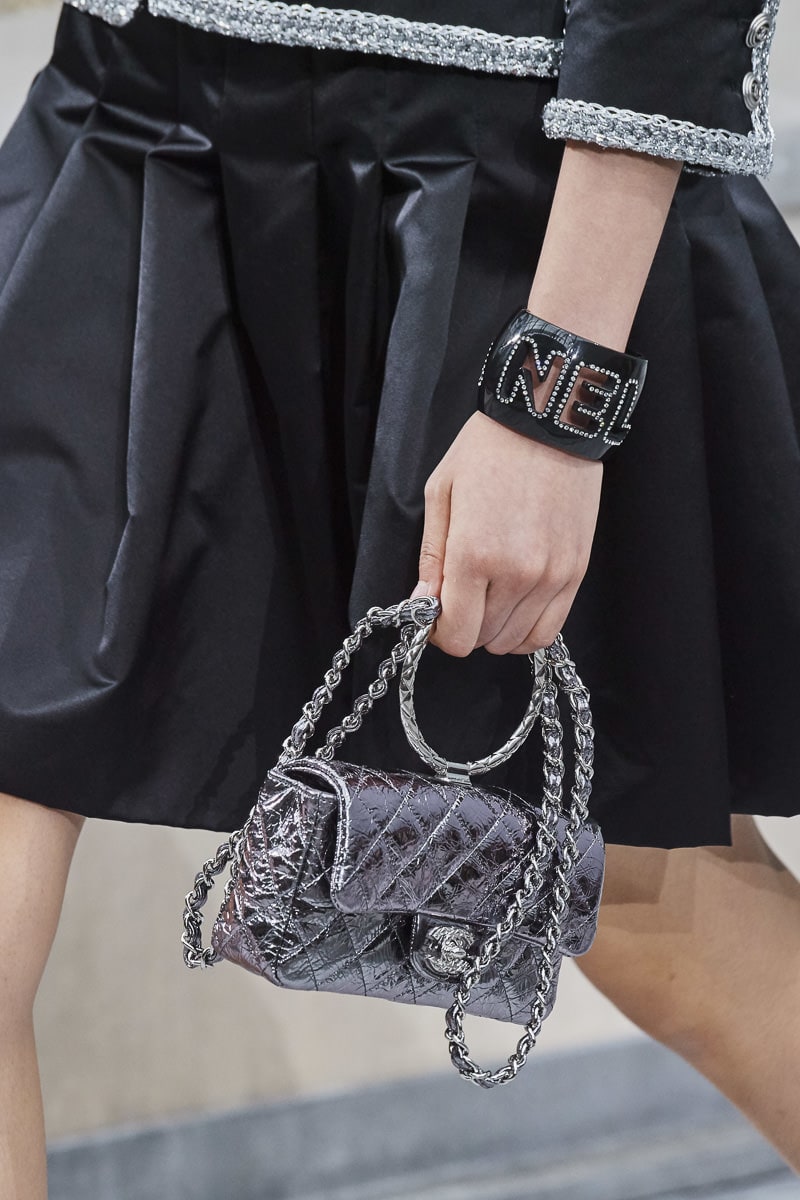 Viard needs to find her own stylistic voice and footing, which is hard to do when preceded by a fashion behemoth like Lagerfeld. Perhaps, we need to move on from what we came to expect from the brand. And while I almost felt like this collection was a tad bland, it was also pretty. The clothes were nods to the house in every way and the collection was less of an over-the-top-look-at-me event and more of a very Parisian delight. I suppose that isn't the worst thing.