We were never able to snag any runway detail shots of Chanel's Cruise 2016 show in Seoul, so our anticipation for the brand to release the Korea-inspired collection's lookbook has been building for months. Finally, we have something to show for our patience: Chanel's site has been updated with images and prices for many of the collection's bags, and they're just as pretty and detailed as we've come to expect from the brand.
The collection is largely quite feminine, with notes of modernity found frequently in texture, fabrication and finish. There are a few iridescent bags, as well as some traditional Chanel styles made of quilted rubber and with accompanying tweed-print "raincoats." If you're a fan of shine, you'll also find high-gloss patent, metallics and several sequin-covered bags, including the ingenious piece above that uses cross-hatch sequins to recreate the Classic Flap Bag's traditional diamond quilting.
Check out all the bags and their prices below and let us know what you think in the comments! Remember, you can also shop sunglasses and beauty online at Chanel's website--here's hoping handbags are next.
1 / 45
Chanel Alligator Classic Flap Bag
Price Upon Request via Chanel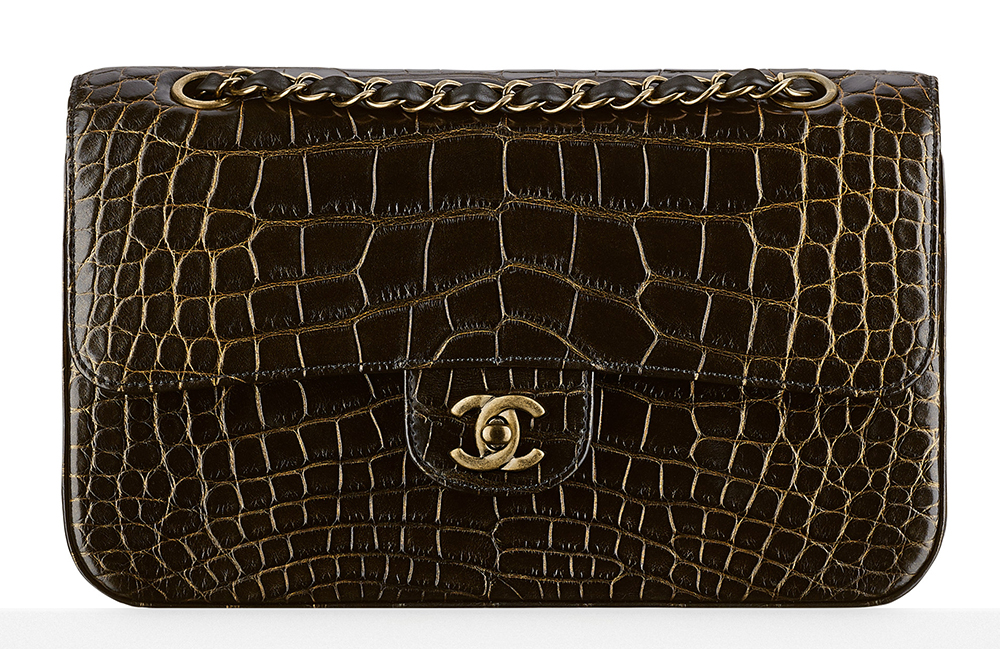 2 / 45
Chanel Alligator Flap Bag
Price Upon Request via Chanel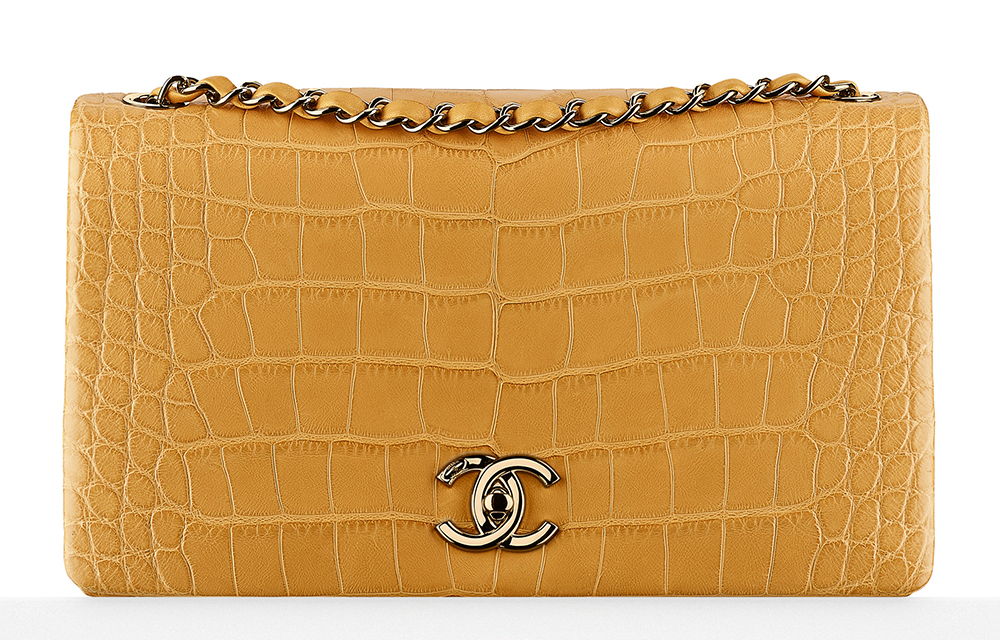 3 / 45
Chanel Calfskin Shopper Tote
$4,600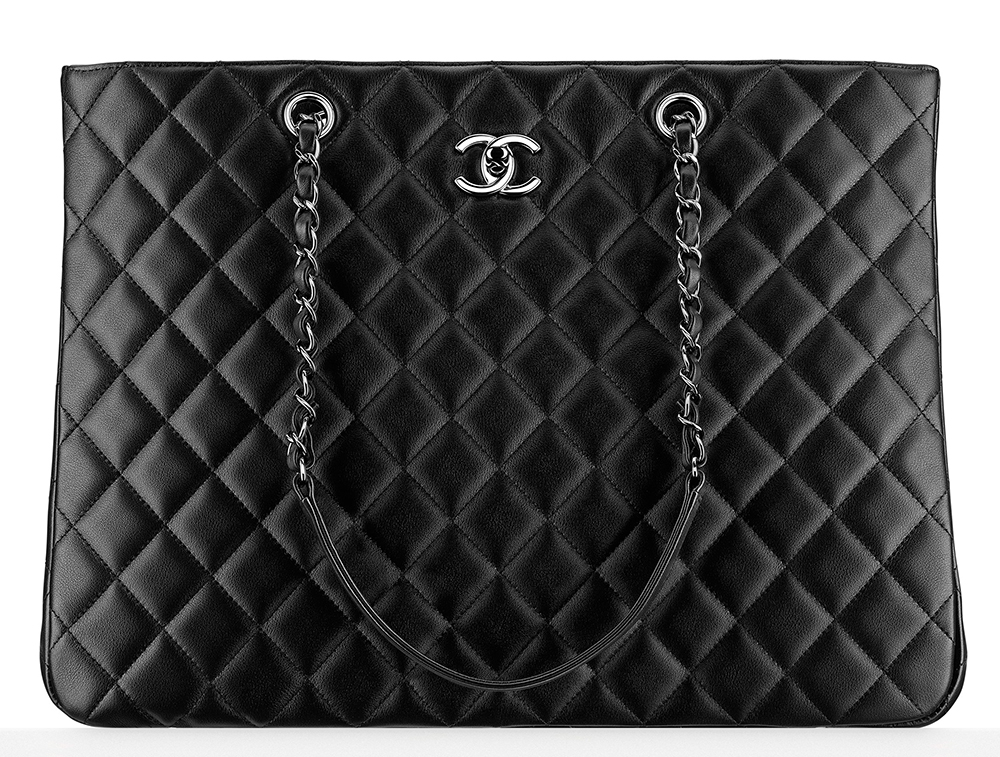 4 / 45
Chanel Rubber Camera Case Bag with Raincoat
$2,400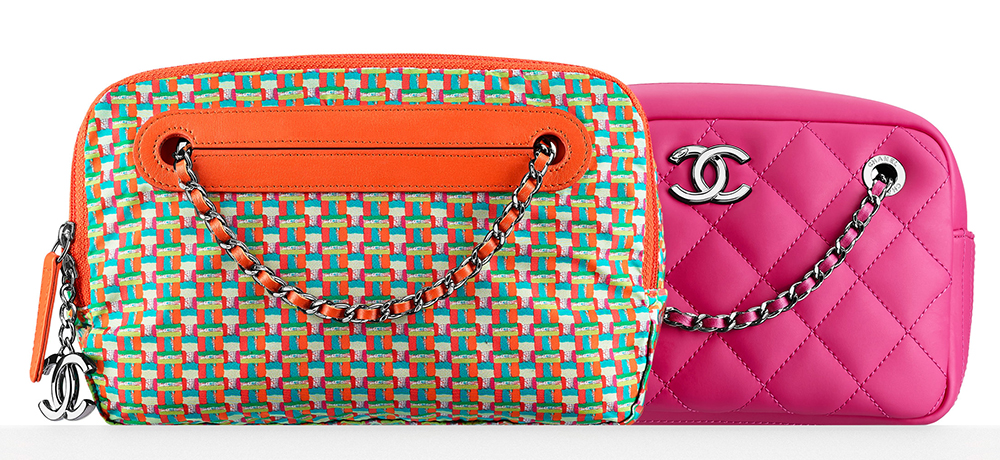 5 / 45
Chanel Camera Cases with Removable Pouch
$4,500 and $3,900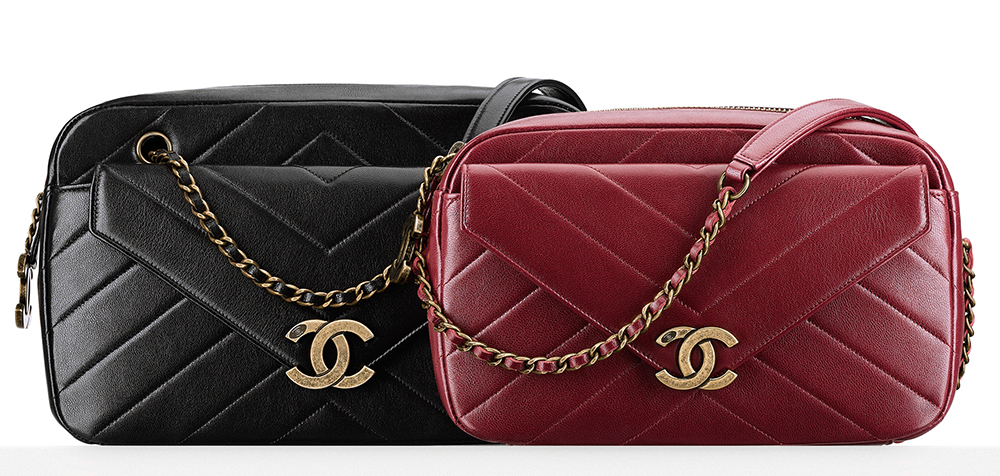 6 / 45
Chanel Chevron Quilted Bowling Bag
$3,100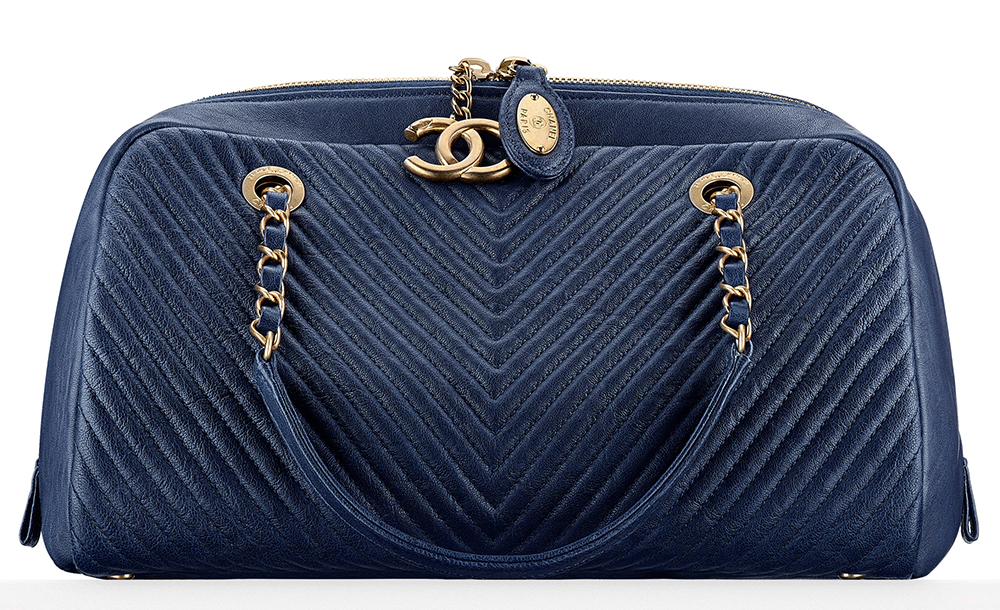 7 / 45
Chanel Chevron Small Flap Bag
$2,700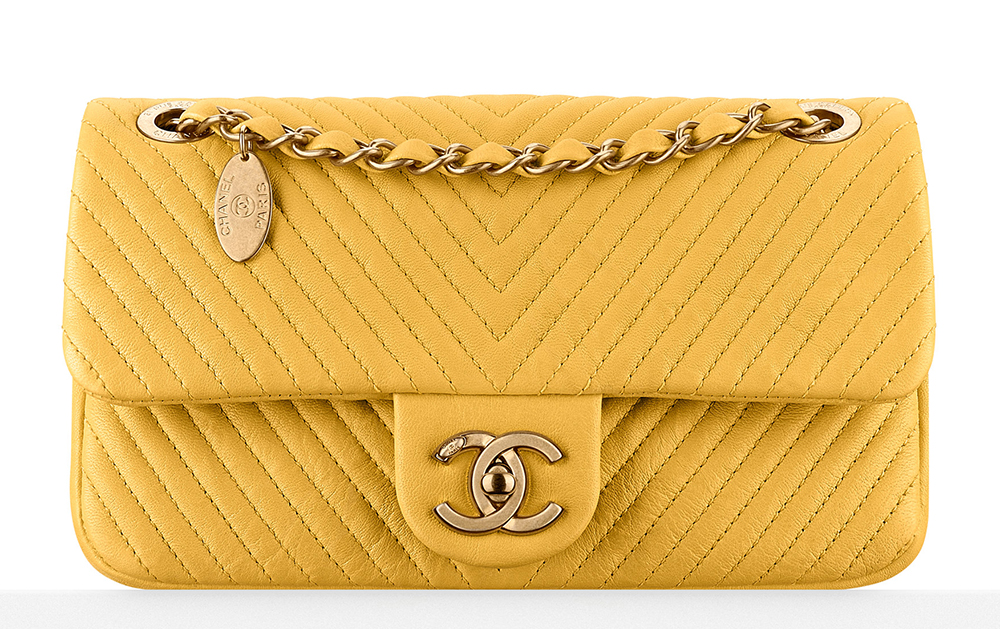 8 / 45
Chanel Crest-Embellished Boy bag
$4,300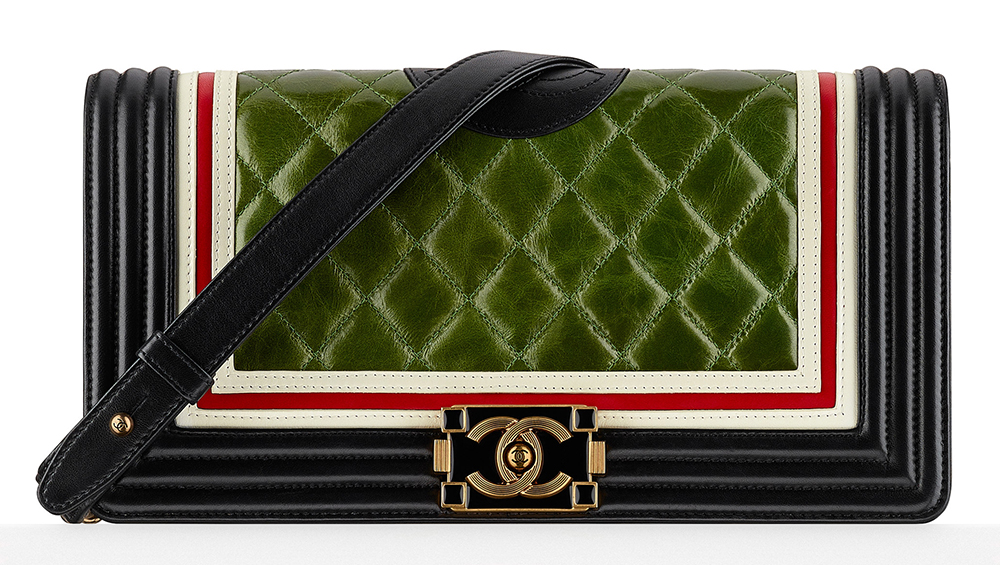 9 / 45
Chanel Crest-Embellished Boy Bag
$4,900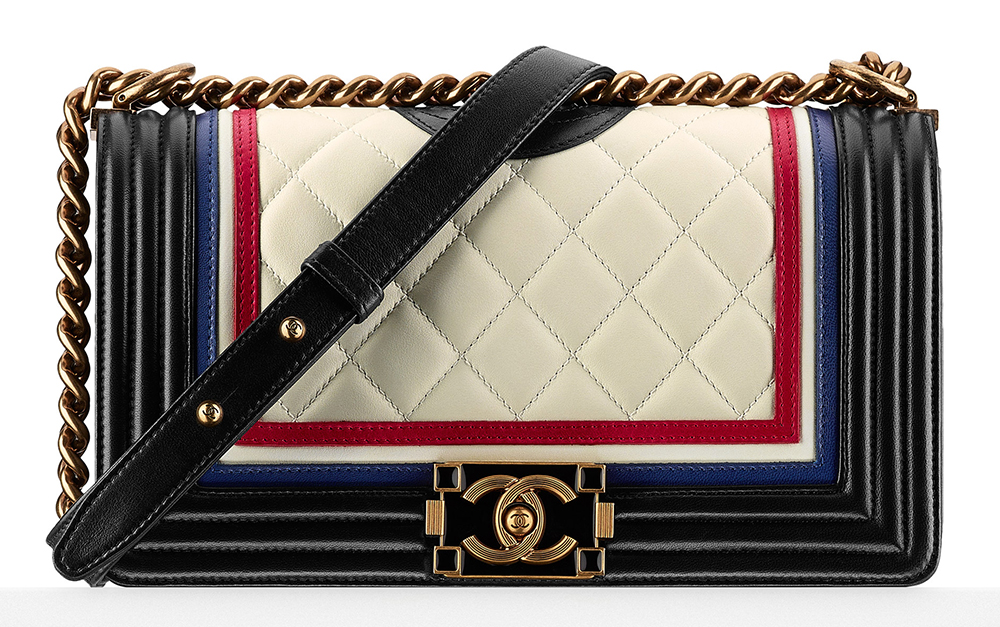 10 / 45
Chanel Crochet Flap Bag
$4,800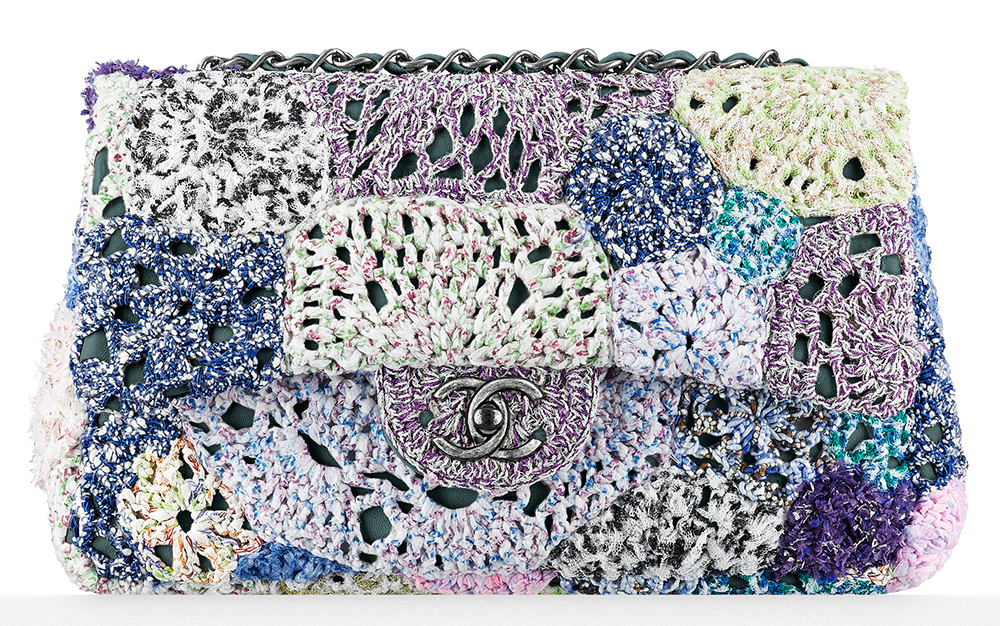 11 / 45
Chanel Rubber Flap Bag with Raincoat
$2,400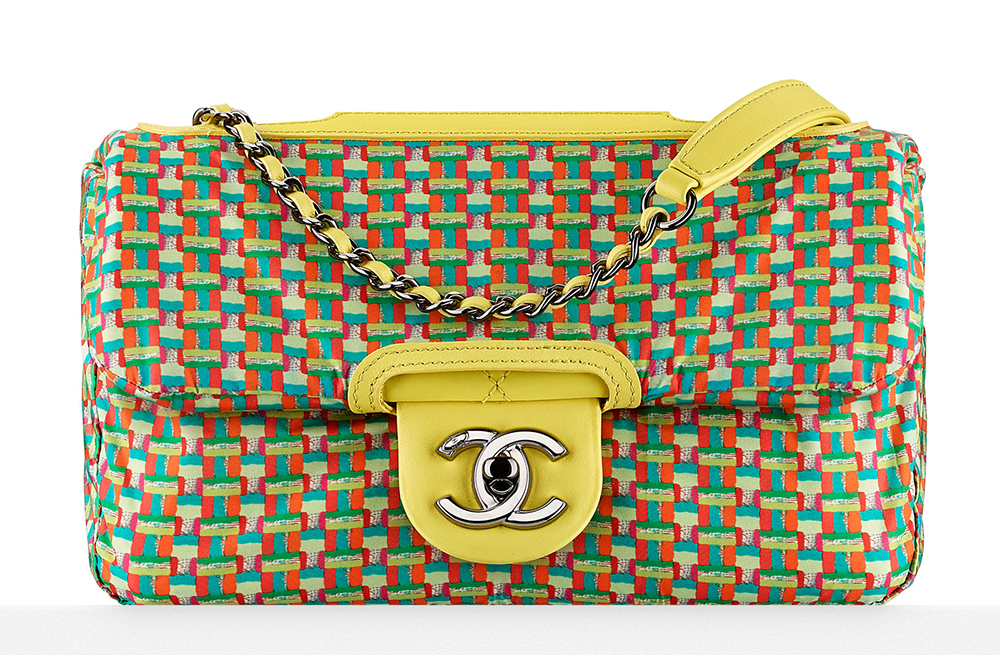 12 / 45
Chanel Flap Bag with Waist Chain
$4,400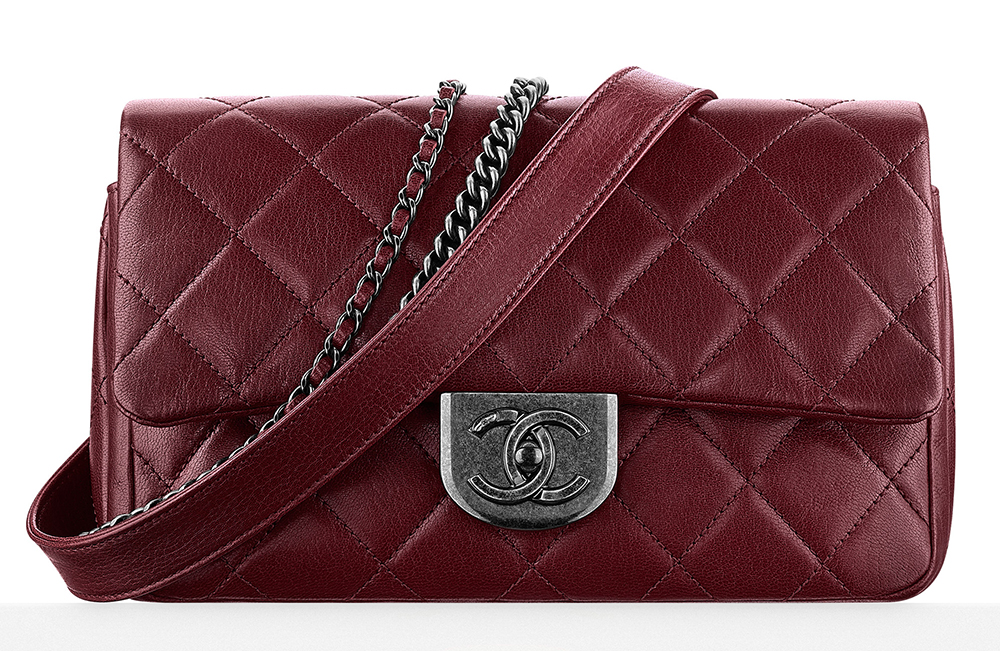 13 / 45
Chanel Flower-Embroidered Tweed Classic Flap Bag
Price Upon Request via Chanel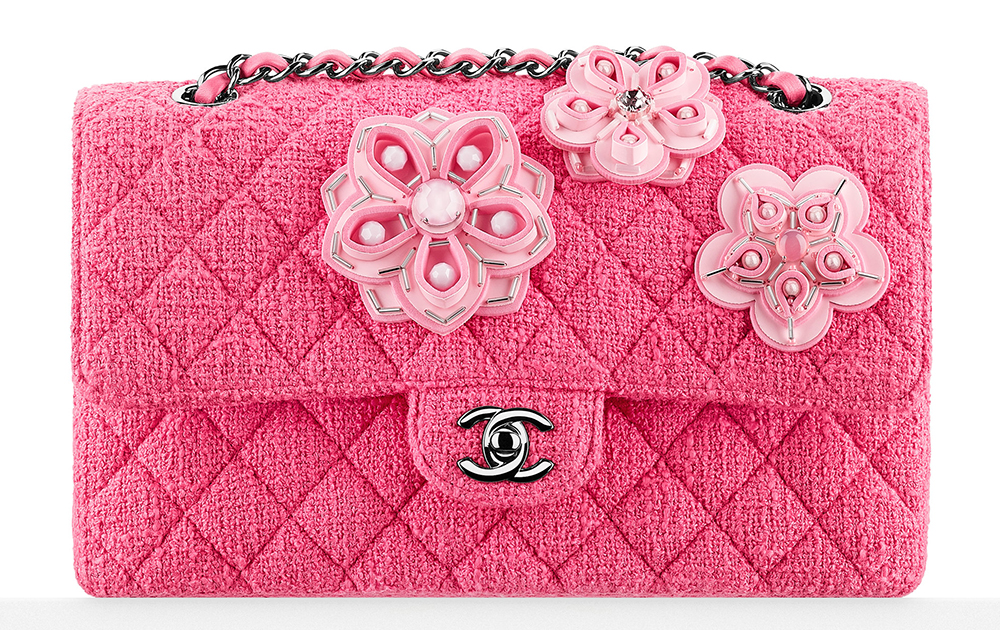 14 / 45
Chanel Iridescent Small Boy bag
$4,300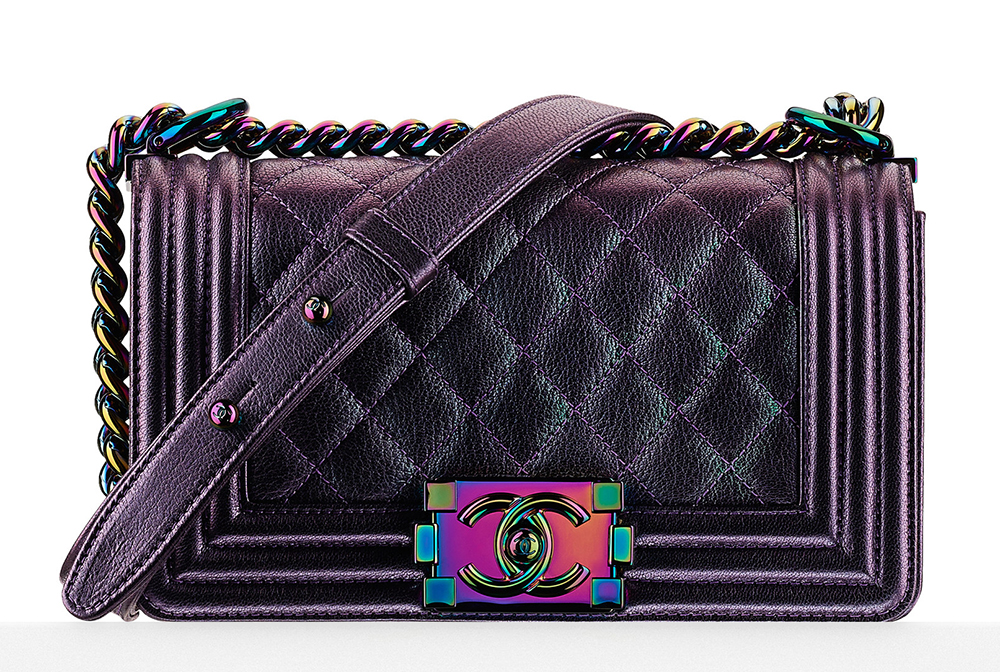 15 / 45
Chanel Lambskin Embroidered Small Flap Babg
$3,200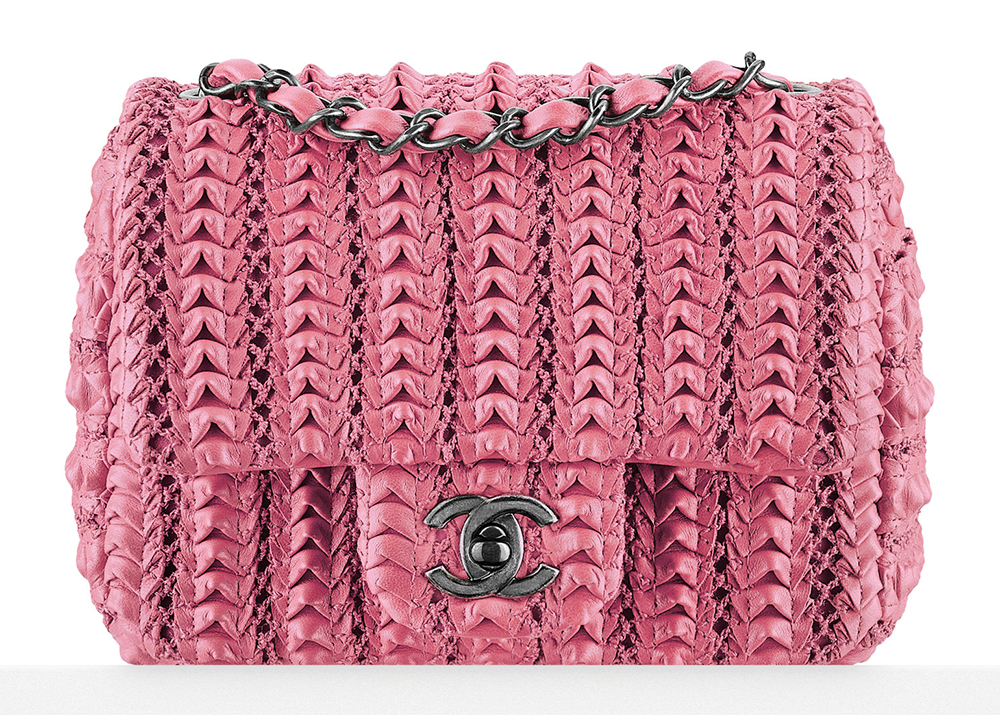 16 / 45
Chanel Lambskin Flap Backpack
$3,300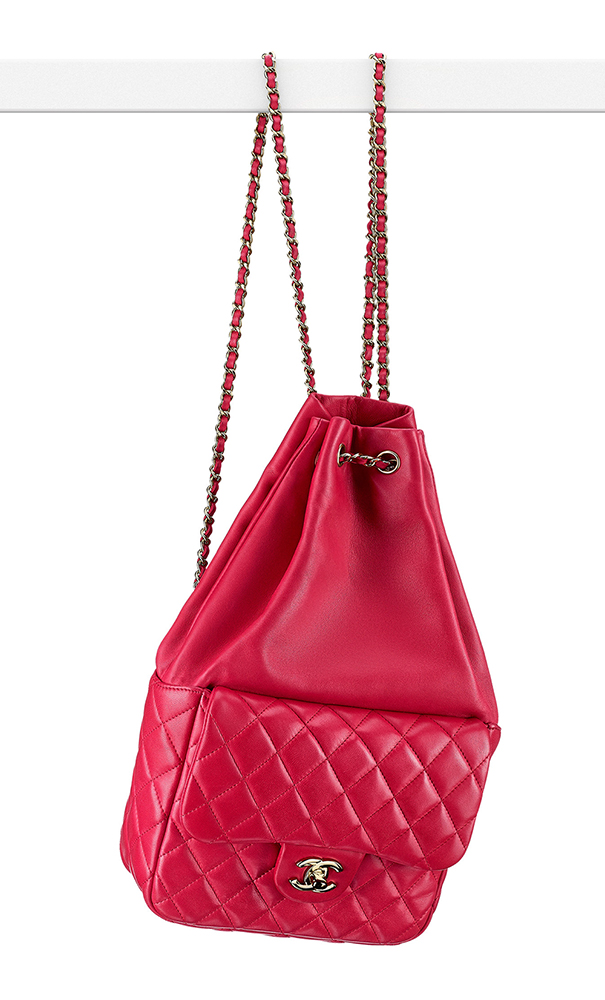 17 / 45
Chanel Large Metallic Flap Backpack
$3,500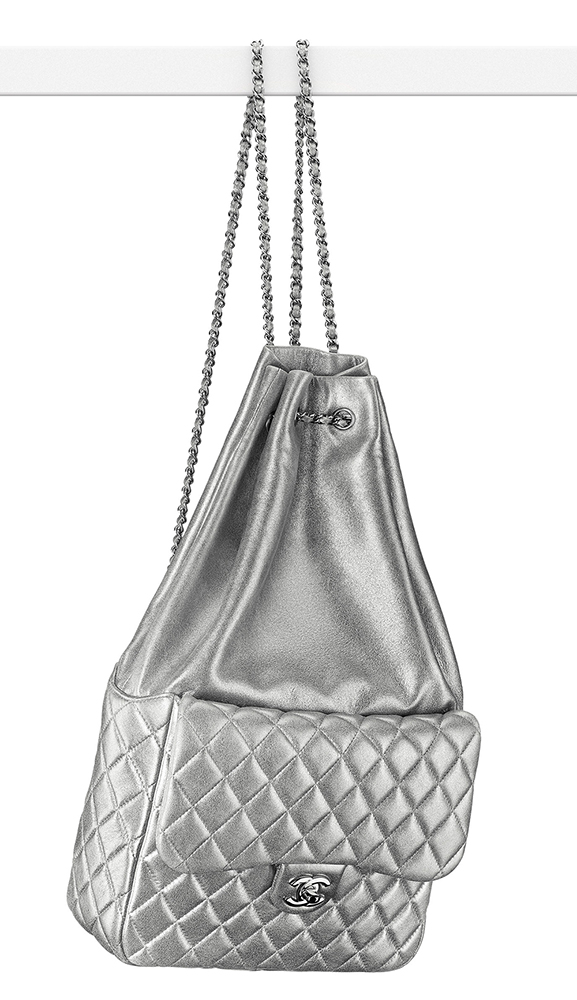 18 / 45
Chanel Leather and Suede Patchwork Drawstring Bag
$4,300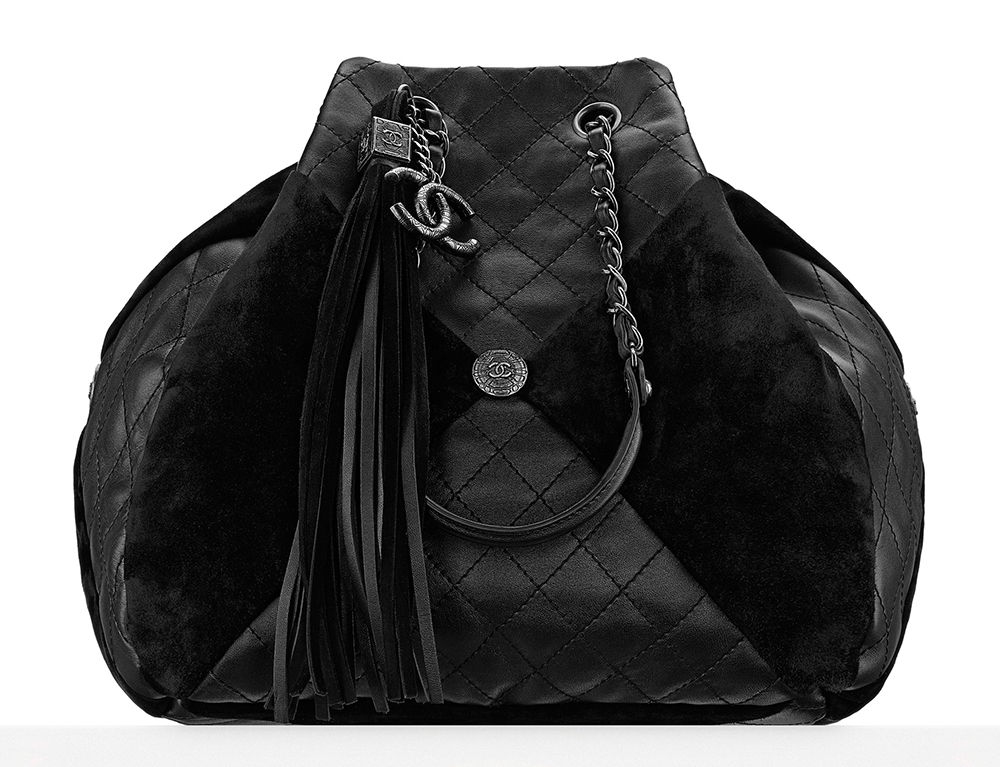 19 / 45
Chanel Metallic Sheepskin Flap Bag
$3,000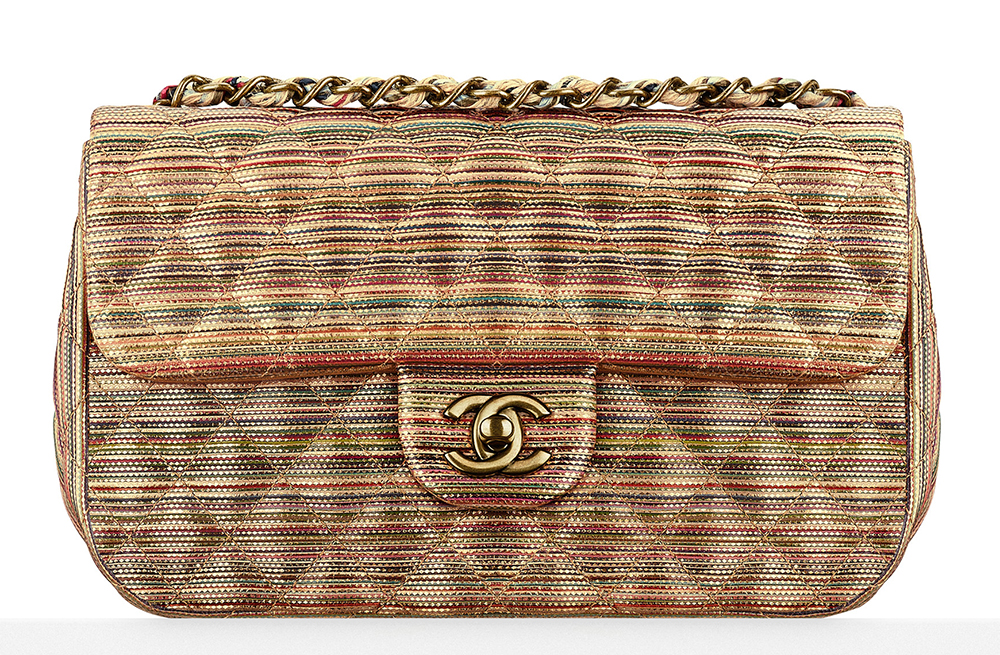 20 / 45
Chanel Patent Boy Flap Bag
$4,700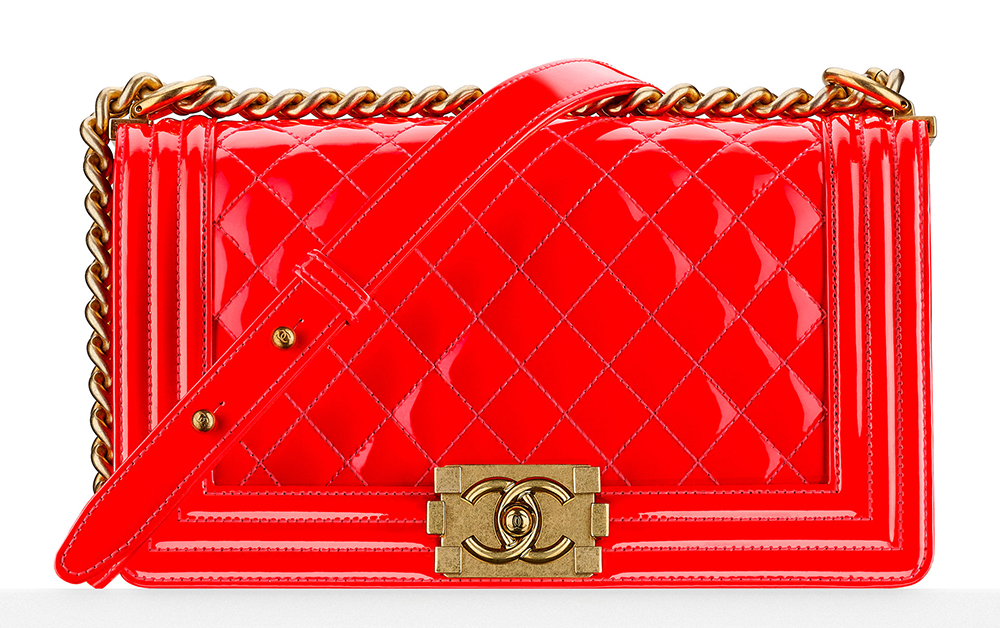 21 / 45
Chanel Patent Makeup Case Minaudiere
$3,000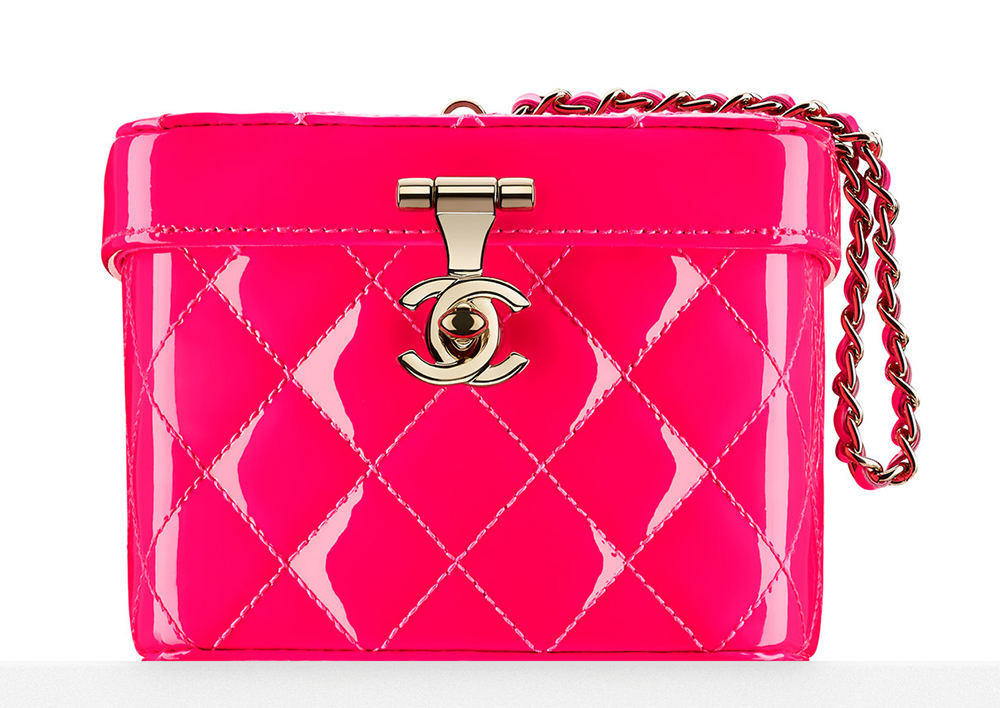 22 / 45
Chanel Patent Small Boy Bag
$4,300
<!--nextpage--
Chanel Plexiglass and Brass Floral Minaudiere
Price Upon Request via Chanel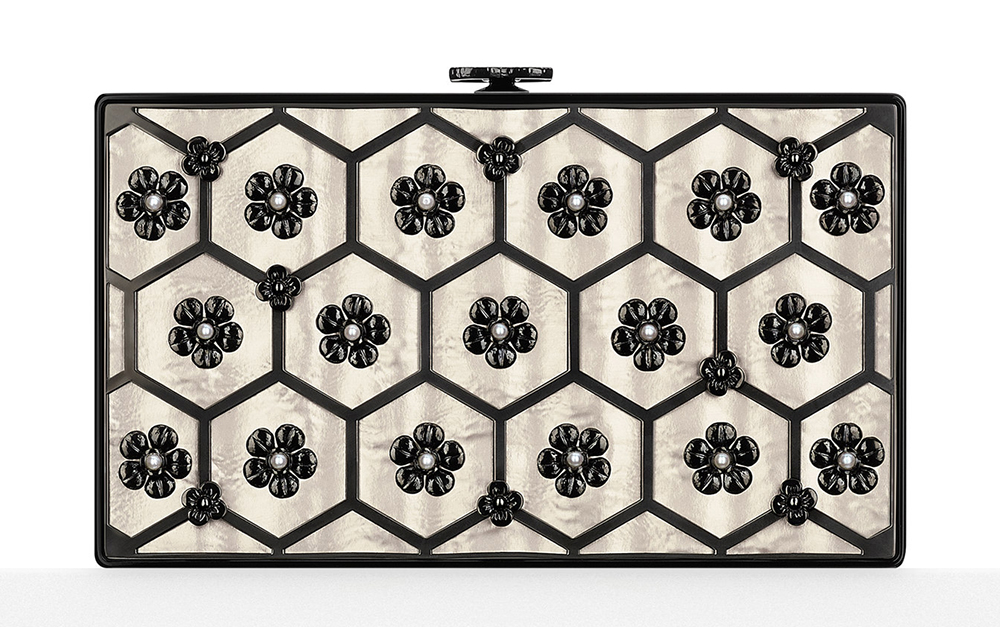 23 / 45
Chanel Plexiglass Turtle Shell Minaudiere
Price Upon Request via Chanel
24 / 45
Chanel Quilted Flap Bag with Removable Pouch
$3,600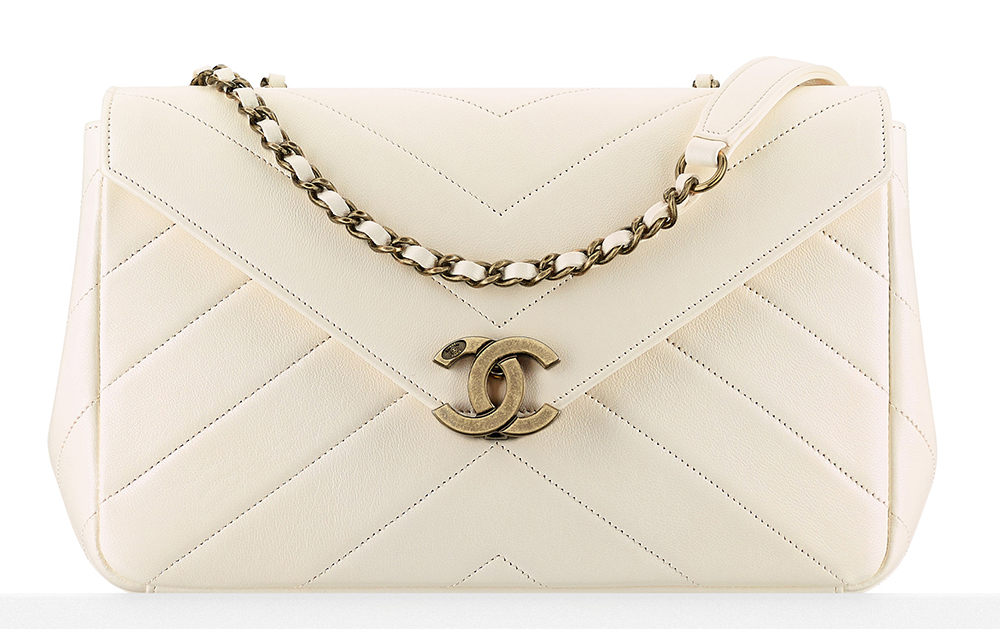 25 / 45
Chanel Sequined and Embroidered Classic Flap Bag
Price Upon Request via Chanel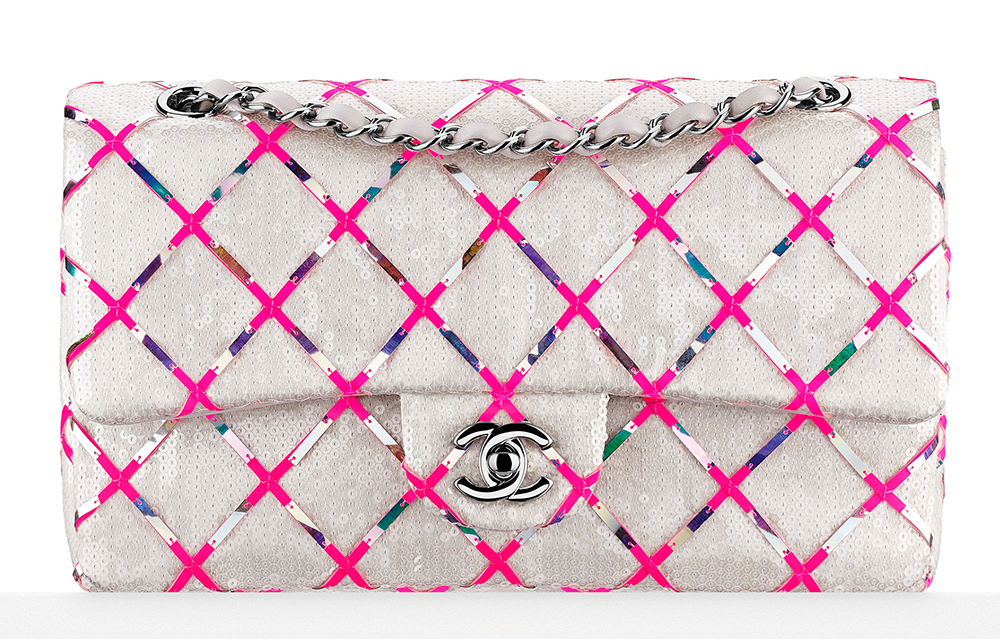 26 / 45
Chanel Sequined Classic Flap Bag
Price Upon Request via Chanel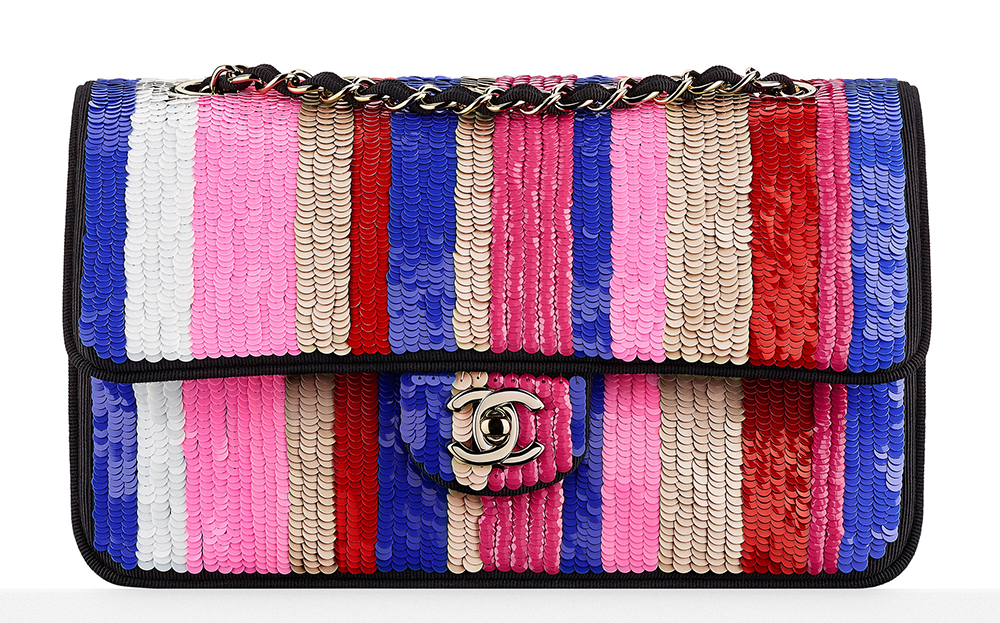 27 / 45
Chanel Shopping Bag
$4,500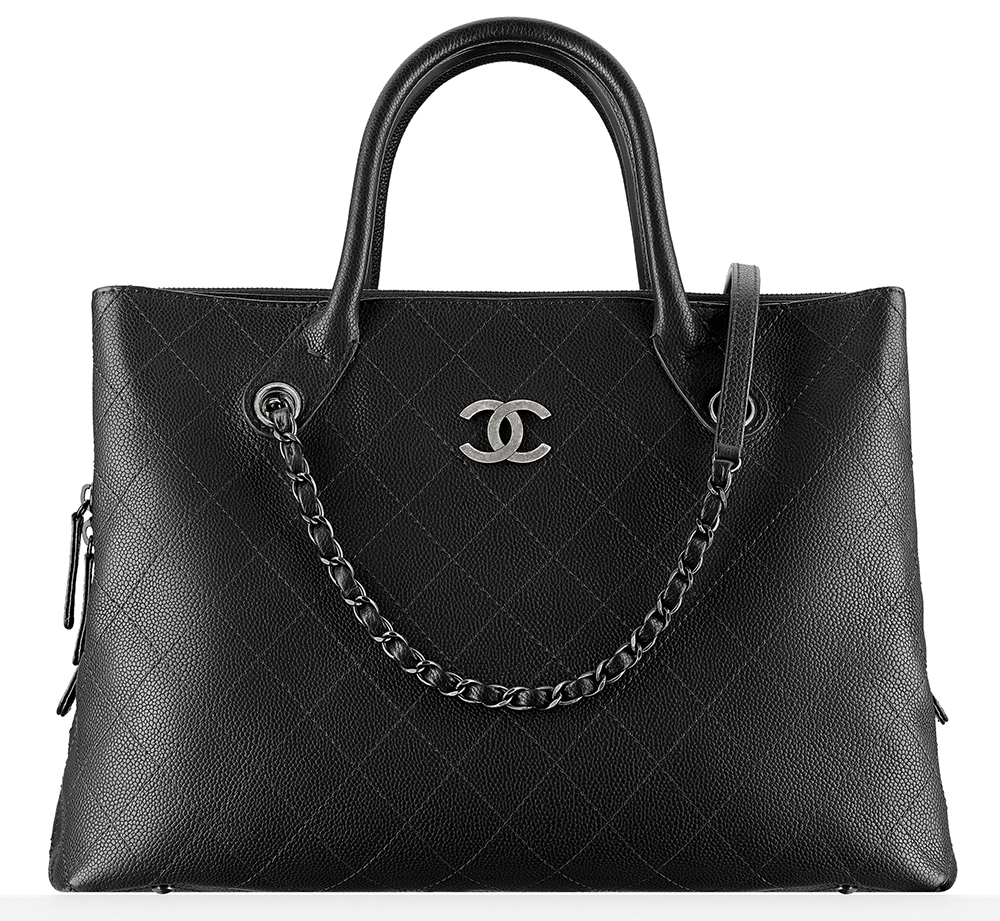 28 / 45
Chanel Silk and Lambskin Backpack
$3,400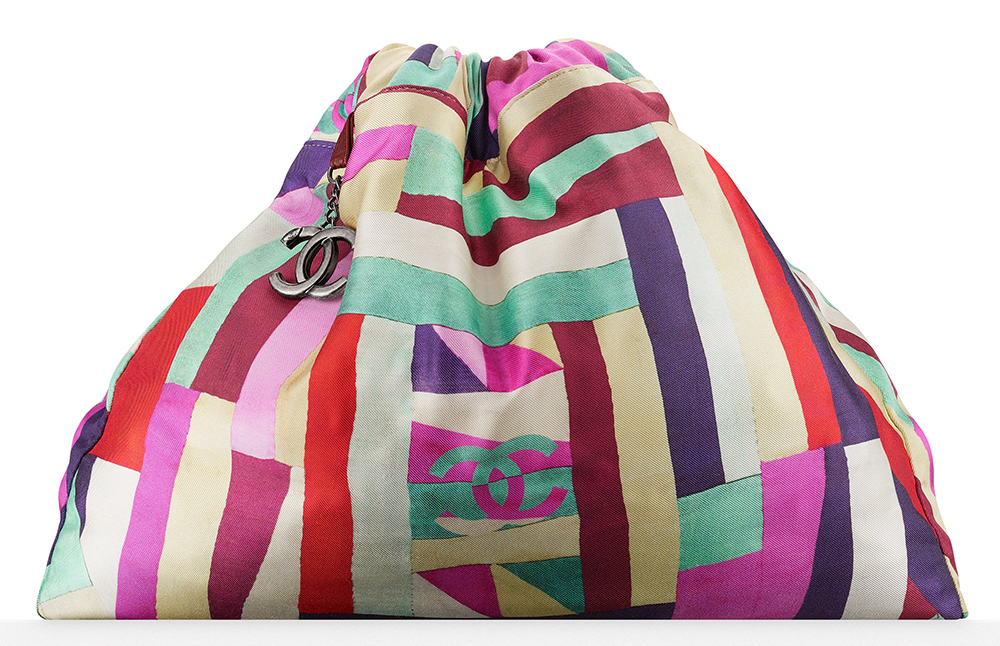 29 / 45
Chanel Small Crochet Lambskin Flap Bag
$3,200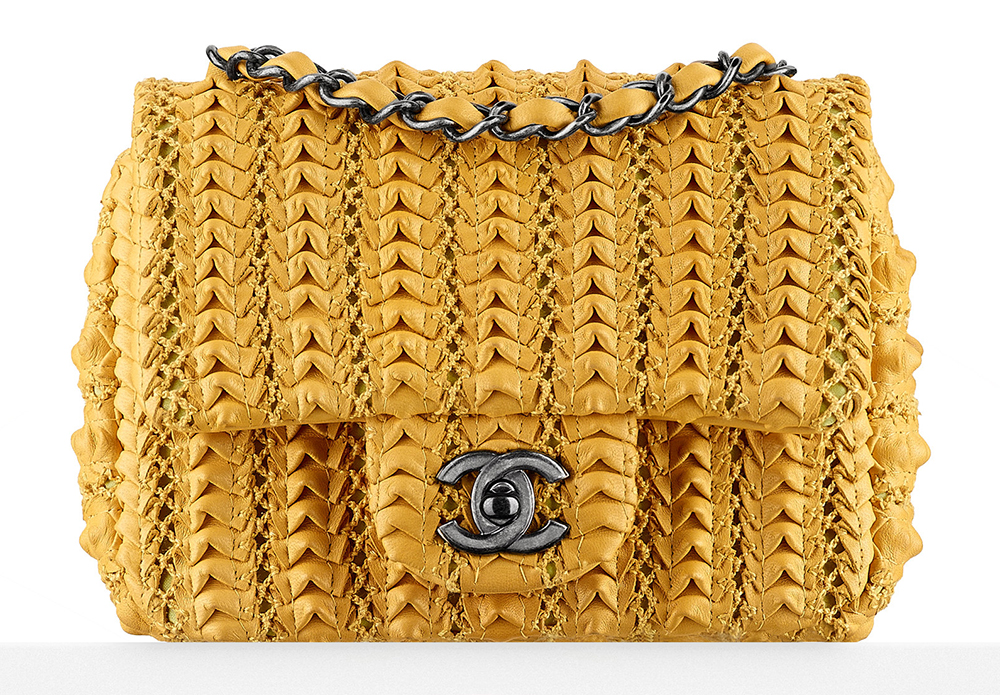 30 / 45
Chanel Small Flap Bag with Waist Chain
$4,200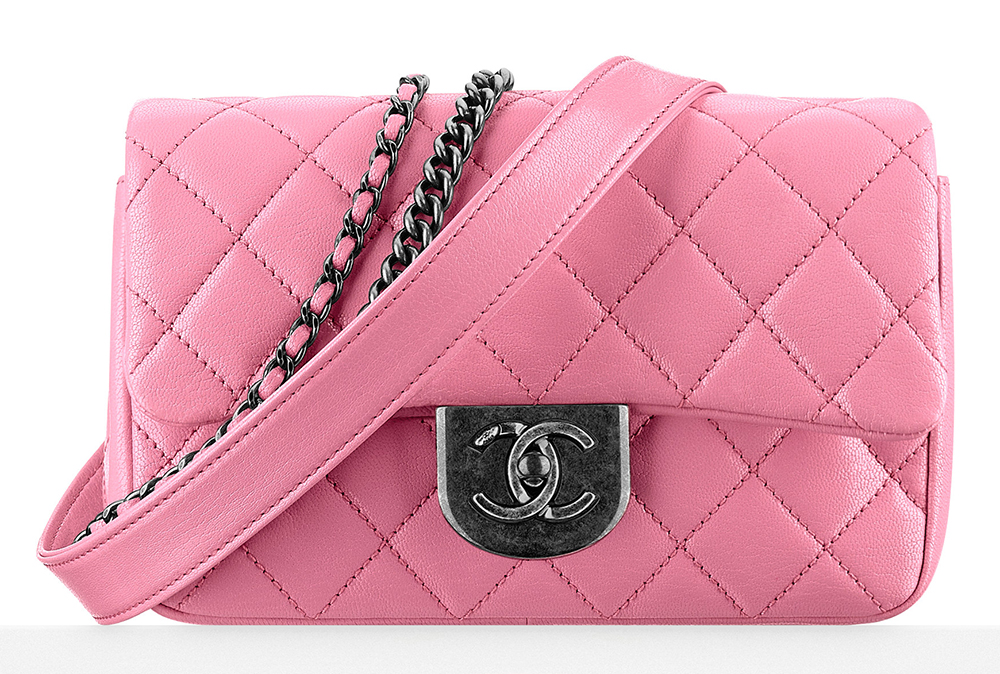 31 / 45
Chanel Small Iridescent Flap Bag
$4,700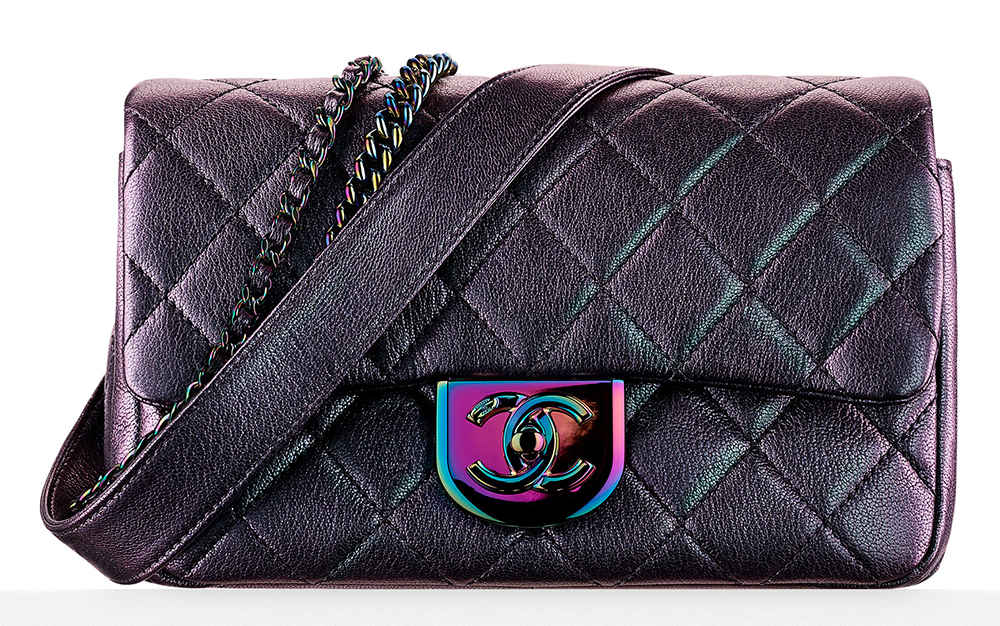 32 / 45
Chanel Small Lambskin Embroidered Flap Bag
$3,200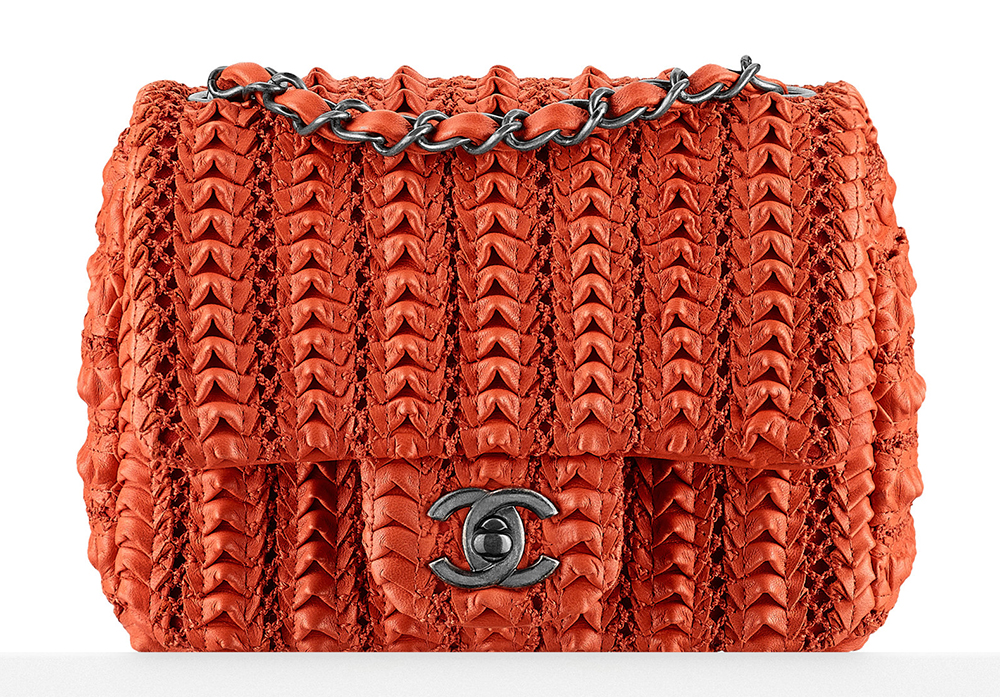 33 / 45
Chanel Small Shopping Bag
$4,200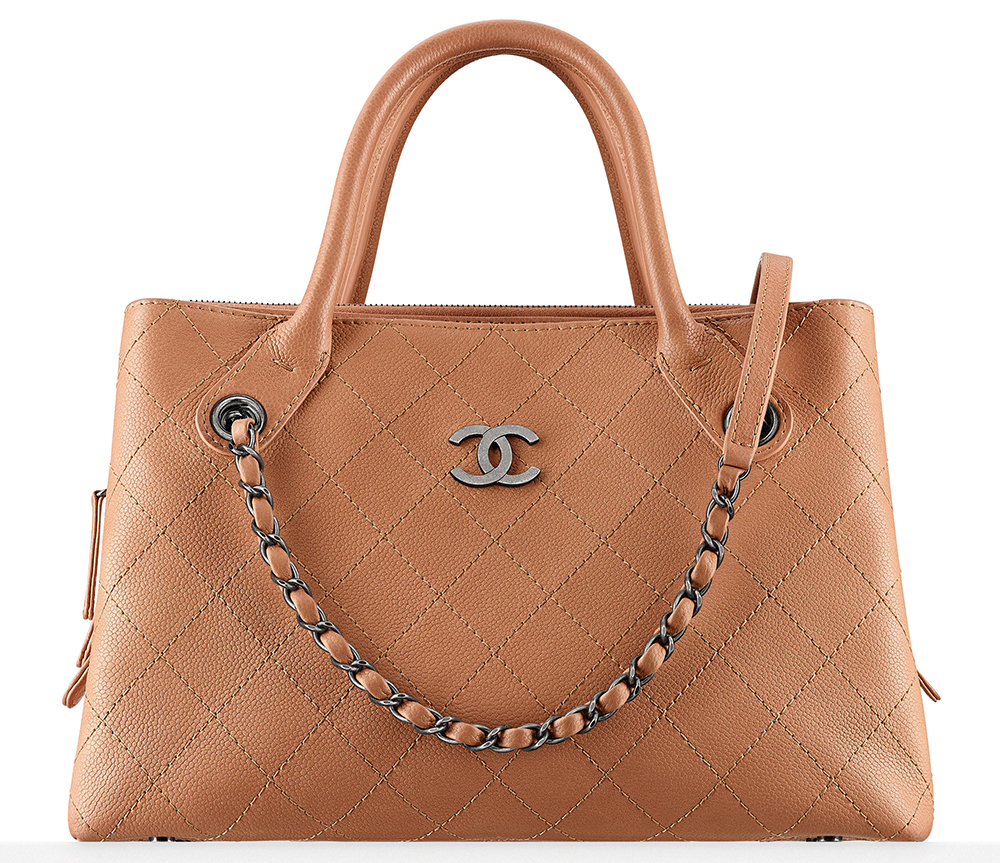 34 / 45
Chanel Small Tweed Classic Flap Bag
$2,600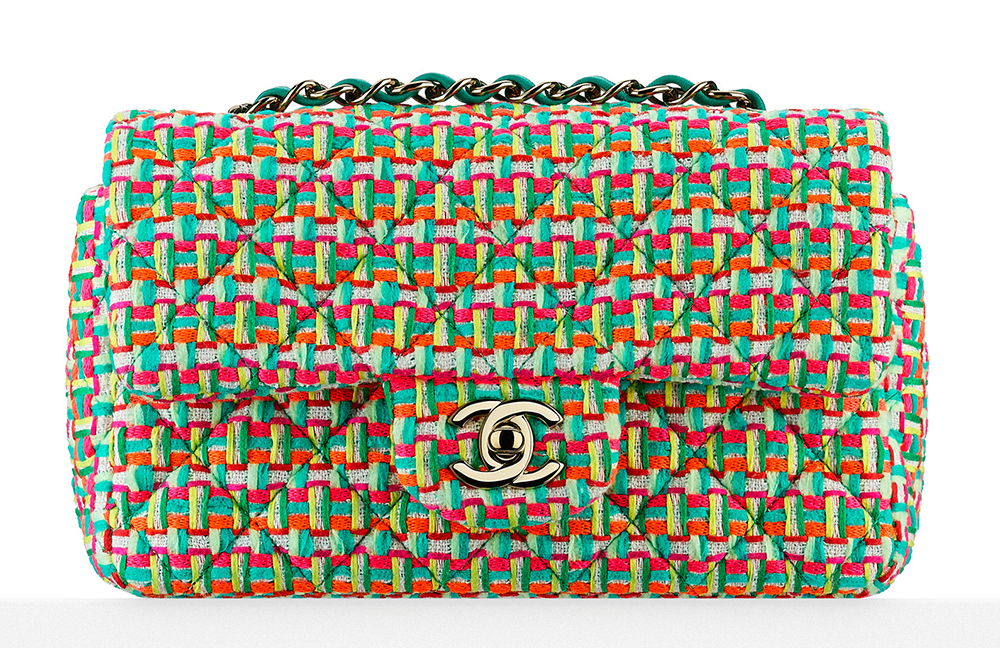 35 / 45
Chanel Suede Flap Bag
$3,600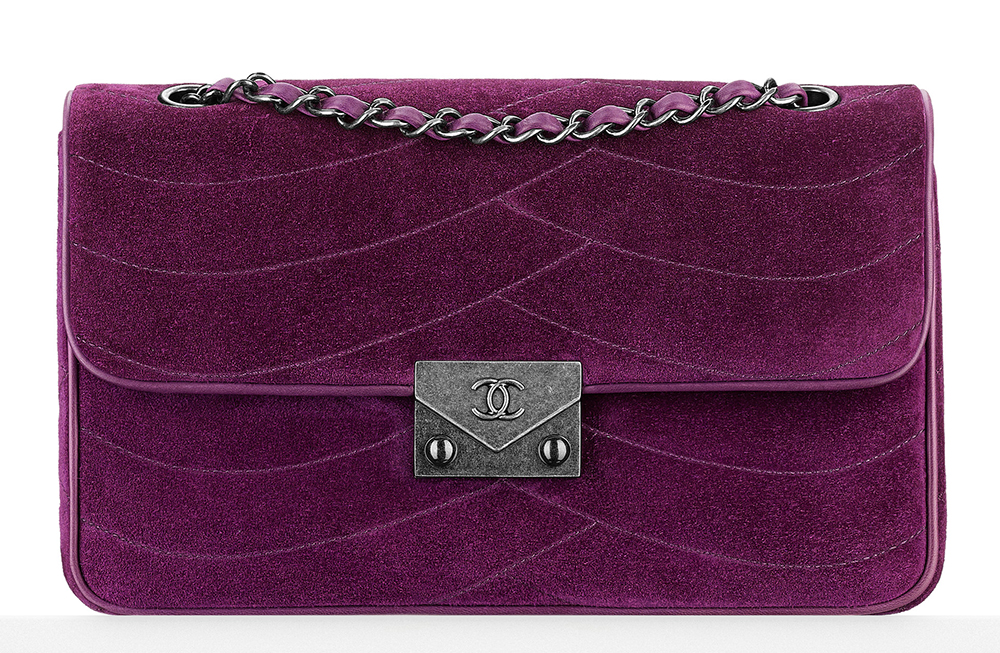 36 / 45
Chanel Suede Flap Bags
$3,200 and $3,100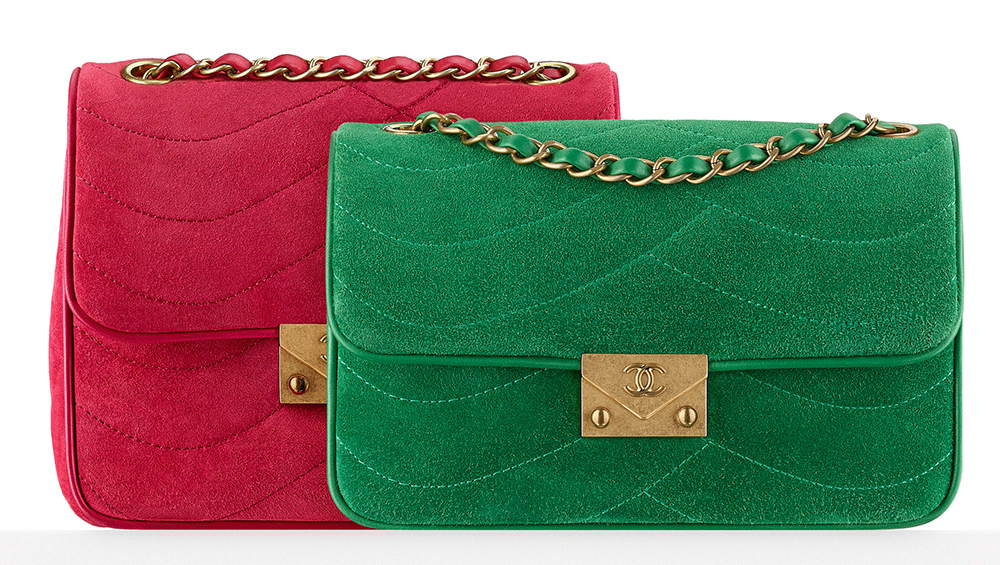 37 / 45
Chanel Suede Patchwork Drawstring Bag
$4,300
38 / 45
Chanel Tweed and Leather Flap Bag
$5,500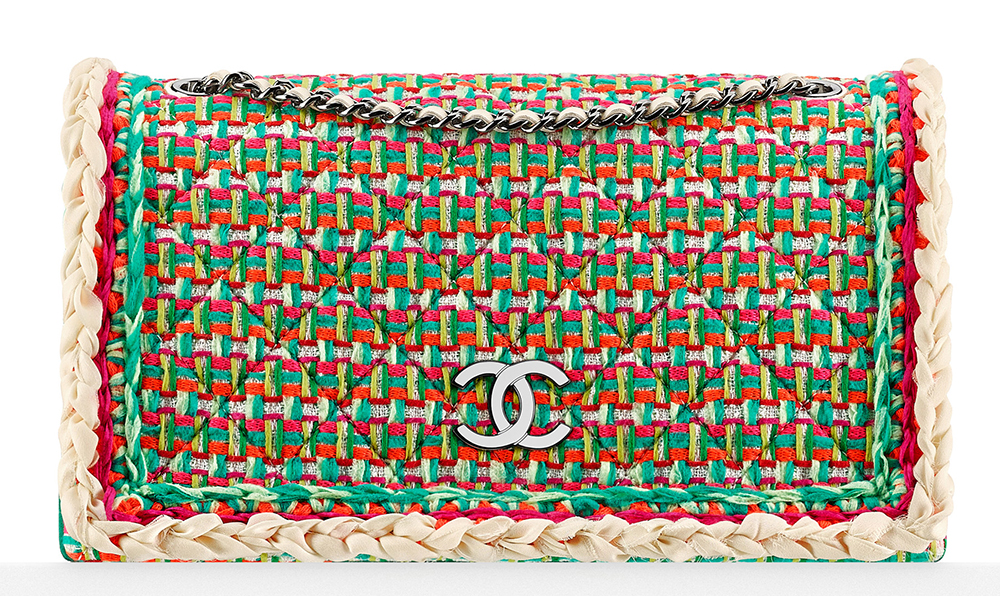 39 / 45
Chanel Tweed Classic Flap Bag
$3,400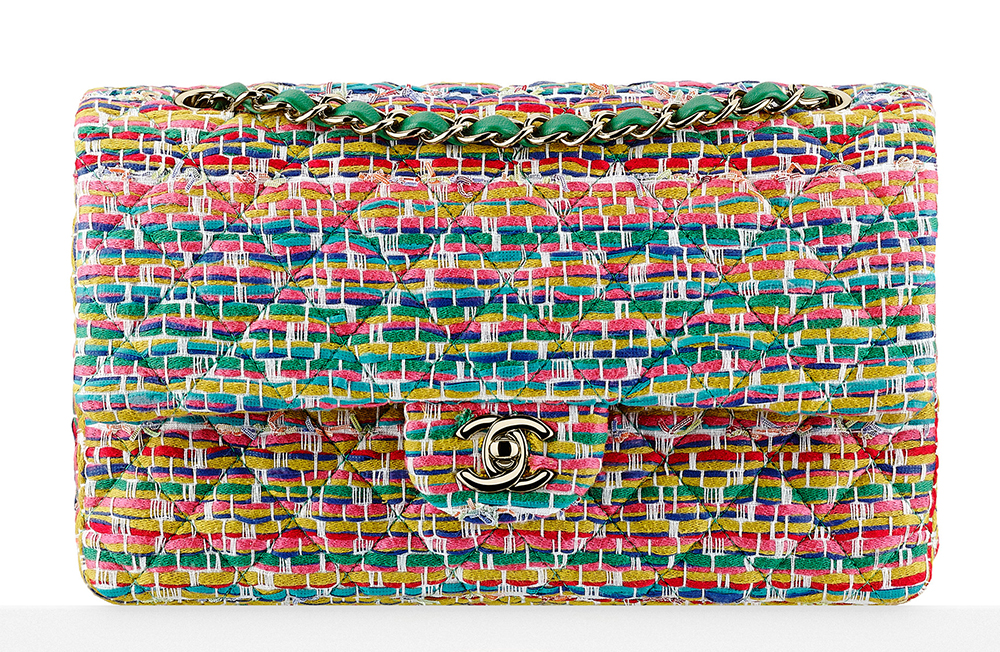 40 / 45
Chanel Tweed Classic Flap Bag
$4,400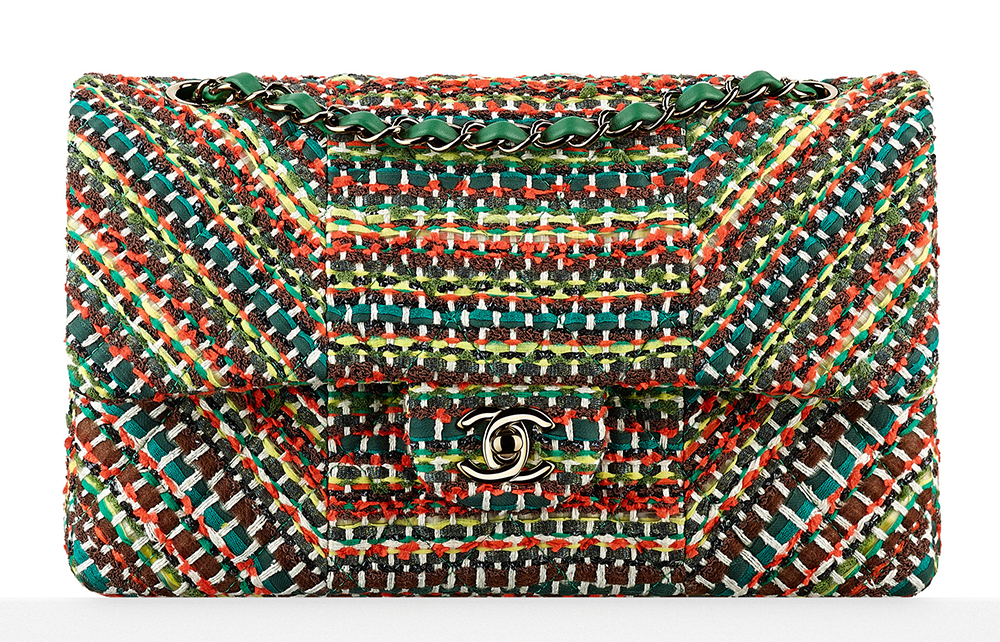 41 / 45
Chanel Tweed Flap Bag
$2,800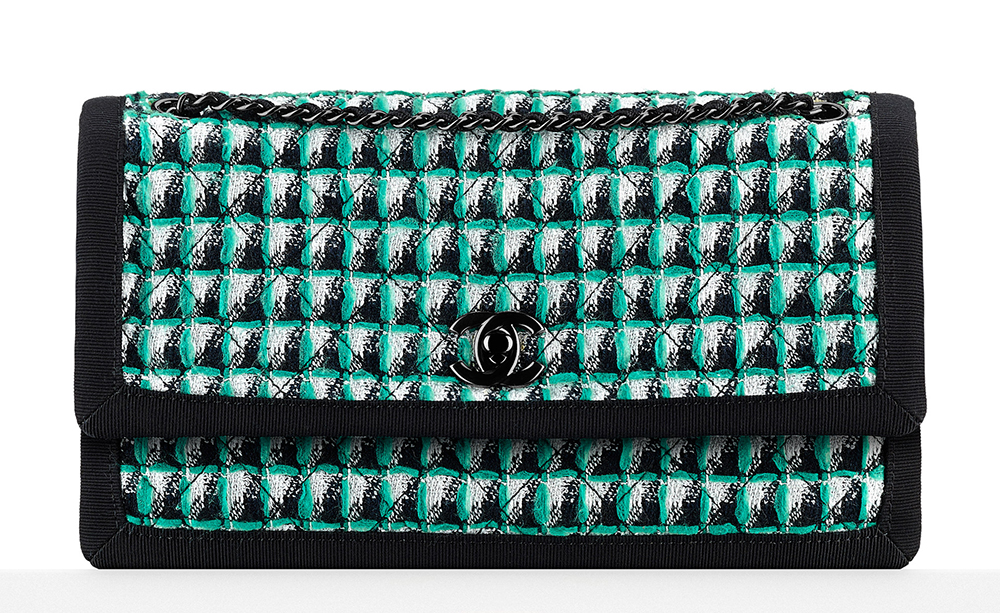 42 / 45
Chanel Tweed Flap Bag
$2,800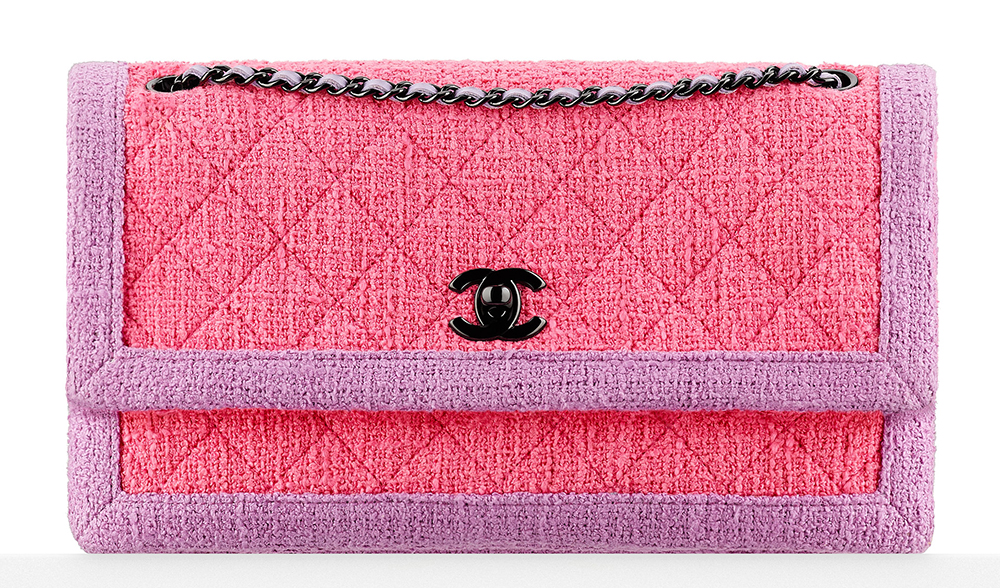 43 / 45
Chanel Tweed Flap Bag
$2,800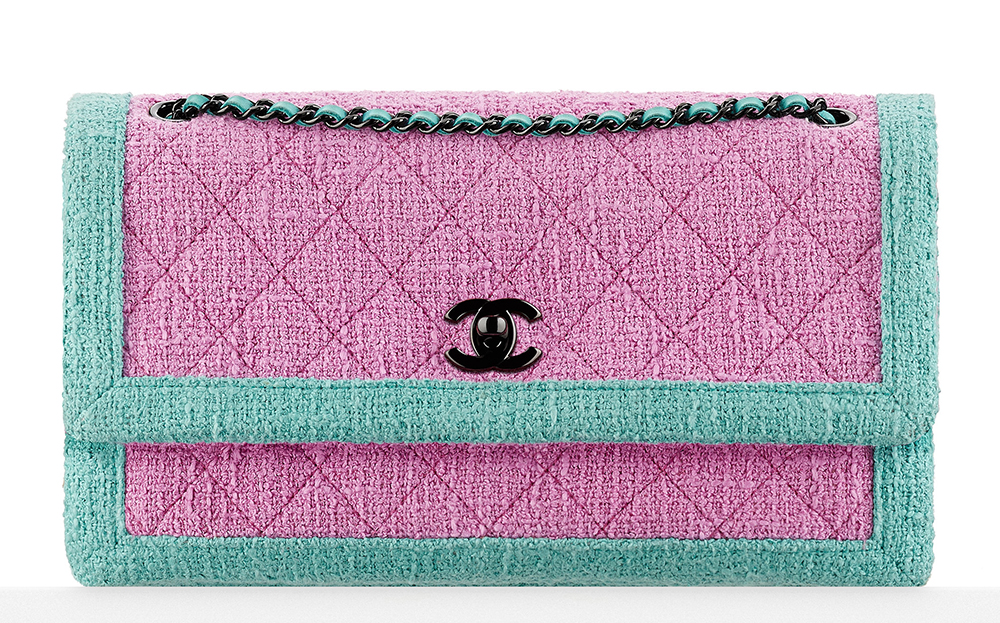 44 / 45
Chanel Two-Tone Flap Bag
$3,300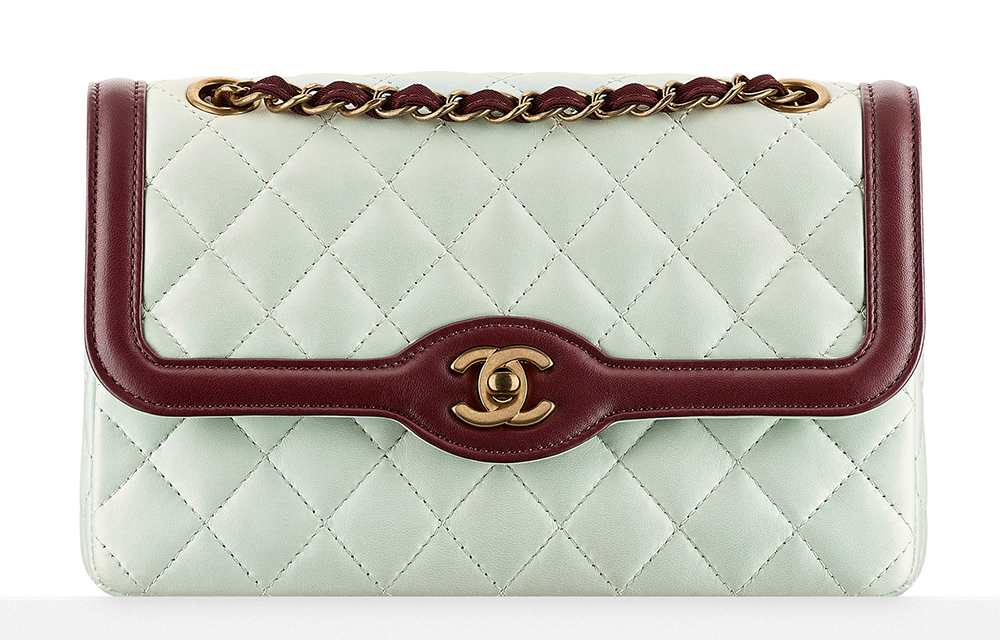 45 / 45
Chanel Two-Tone Flap Bags
$2,900 and $3,500