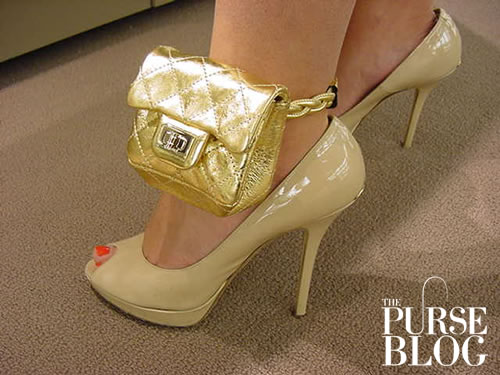 Chanel Anklet in Gold, $1,325.
As much as I dislike media attention whore Lindsay Lohan, it seems as if her pathetic drunken binges, drug abuse and ankle-fit alcohol detection devices rang in a new trend. That of anklets. Bizarre, but if it gets Chanel to create the eyebrow-raising 2.55 Ankle Bag, there must be something to it. A fad that will pass as quickly as it came.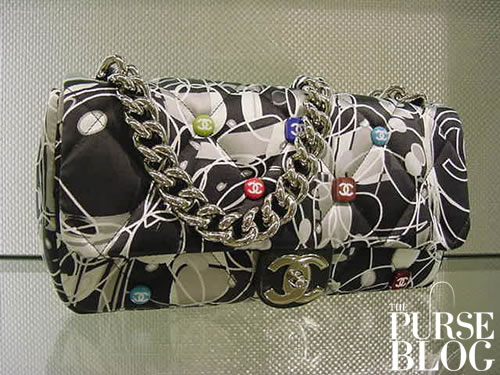 Chanel Kaleidoscope Bag, $2,125
The Chanel Kaleidoscope Bag looks like M&M-sprinkled fun for Spring, but a bit steep in price for – what appears to be – a canvas bag.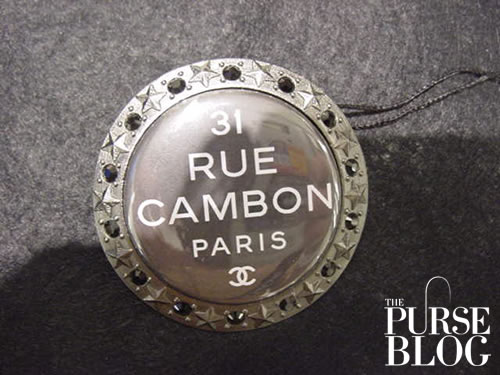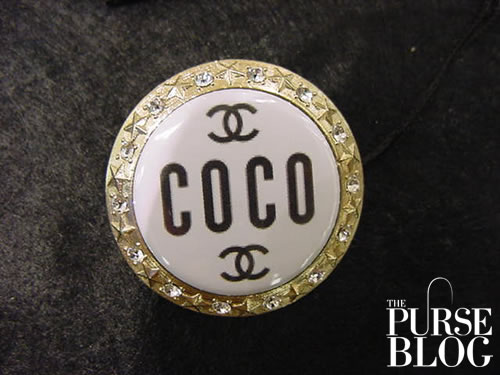 Chanel COCO MANIA Brooch in black / white, $305 / $285
The Coco Deco pins are a great way to add a little Chanel glitz to a hat, scarf, blazer, necklace, or whatever your creative mind can come up with.
For these and many more Chanel accessories, call Nordstrom Seattle at 206.628.1390.