Can you pair a Givenchy bag with an over-laundered child's sweater riddled with holes? Yes, yes you can, and it can look cool as hell. If you're Zoë Kravitz. Best of luck to everyone else! Zoë Kravitz gets top marks for her NYC celeb street style, and she is also one of NYC's most coveted celeb party guests. She is sure to get your event a little extra promo, just by showing up and wearing something a little ahead of the curve, or debuting a new hairstyle. And while her personal style is extremely minimal with a distinct grunge ethos, her taste in high-end handbags is always five star.
1 / 8
Here's a very fresh shot of Zoë heading to the subway in NYC with a shapely, orange suede Alexander Wang Emile Bag.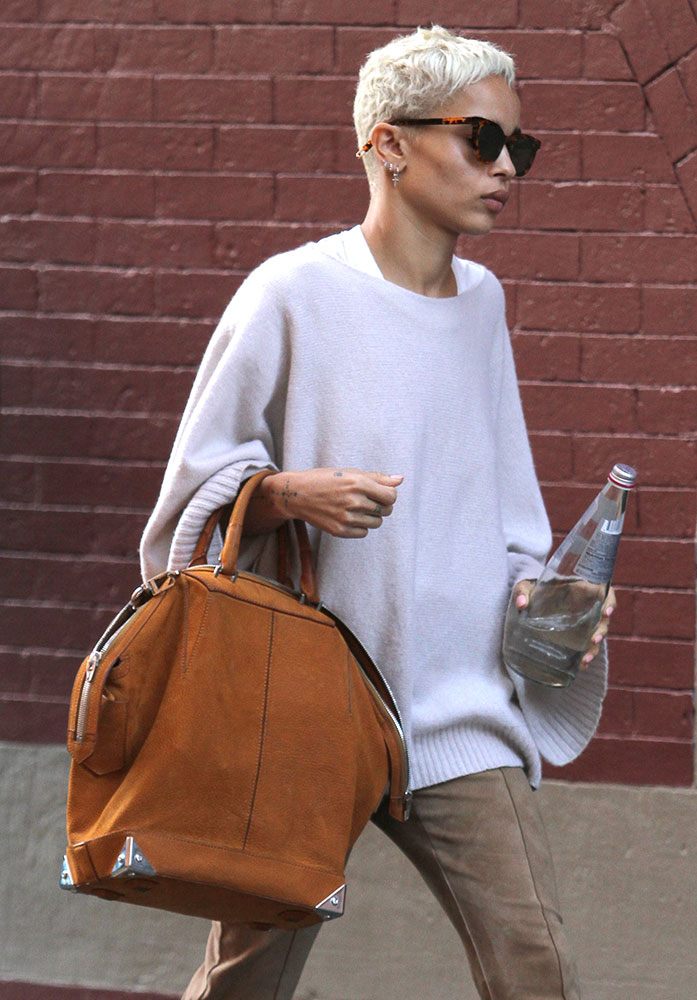 2 / 8
Here she is with different (yet equally fantastic) hair, heading to the spa in NYC with a little black leather Alexander Wang Rogue Mini Bag.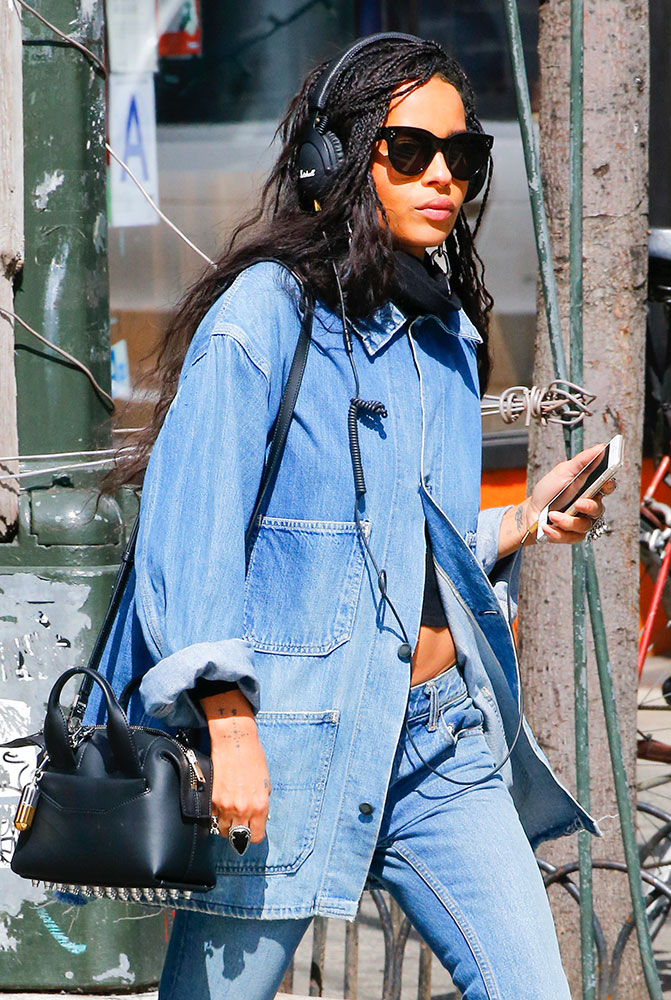 3 / 8
She even tried long platinum locks, for a time. She carried this giant Balenciaga Bazar Shopper Tote to a Reebok event a few months ago.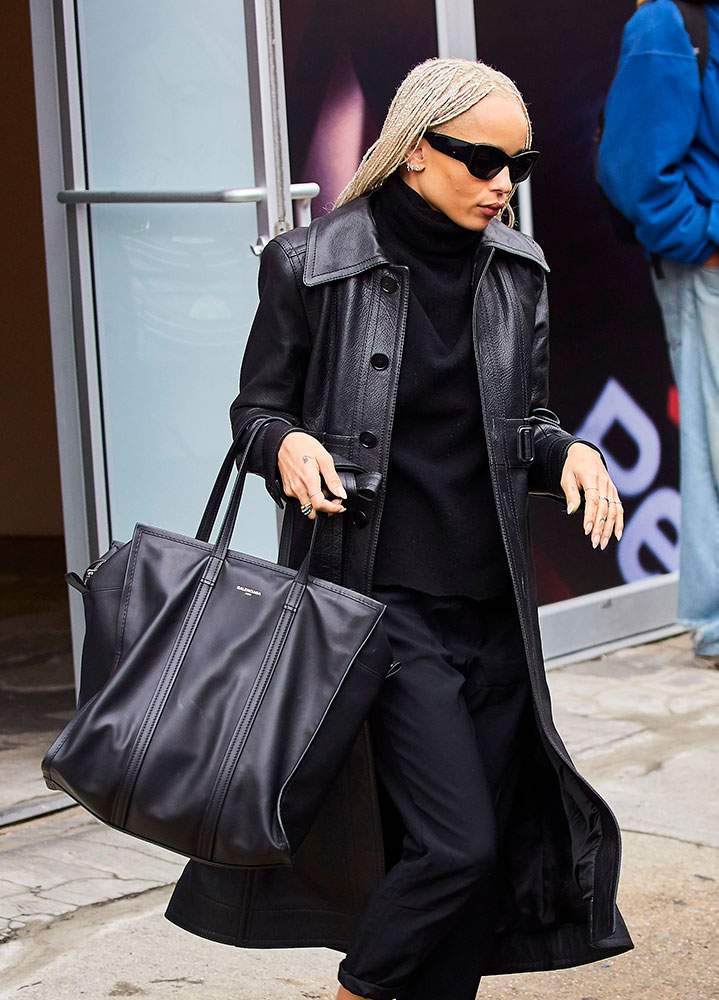 4 / 8
She took this chic black leather Fendi Peekaboo with her to Cannes for last year's film festival, as one does.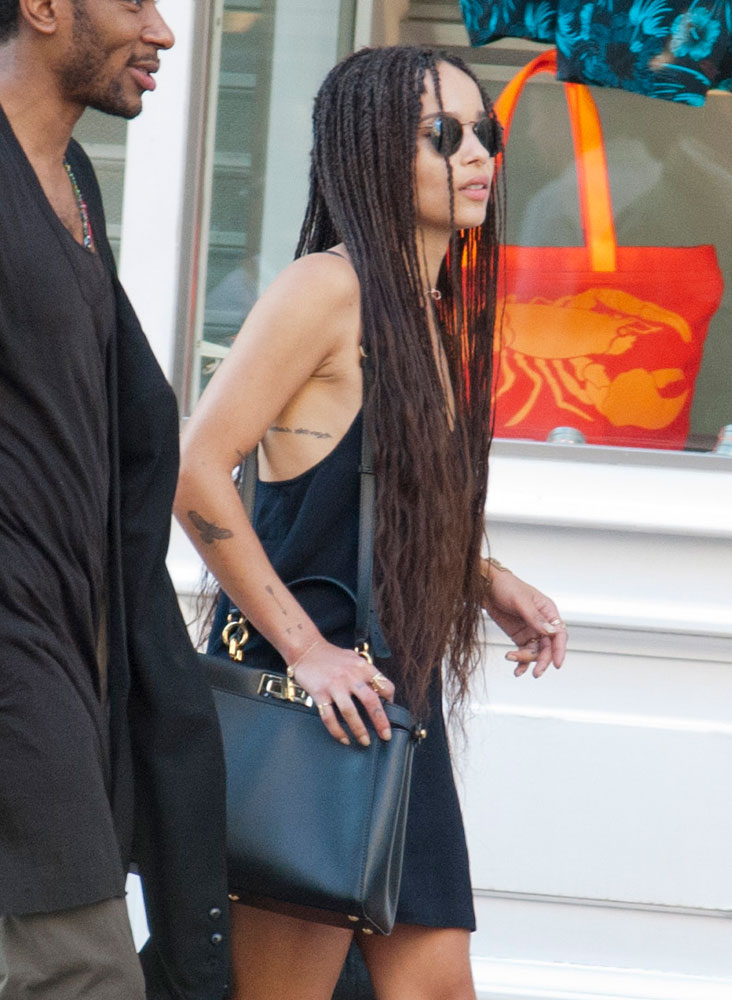 5 / 8
Here she is dashing through NYC with one of the smaller versions of the Givenchy Nightingale Bag. This blog post is basically a master class in carrying designer bags while wearing grungy hipster apparel.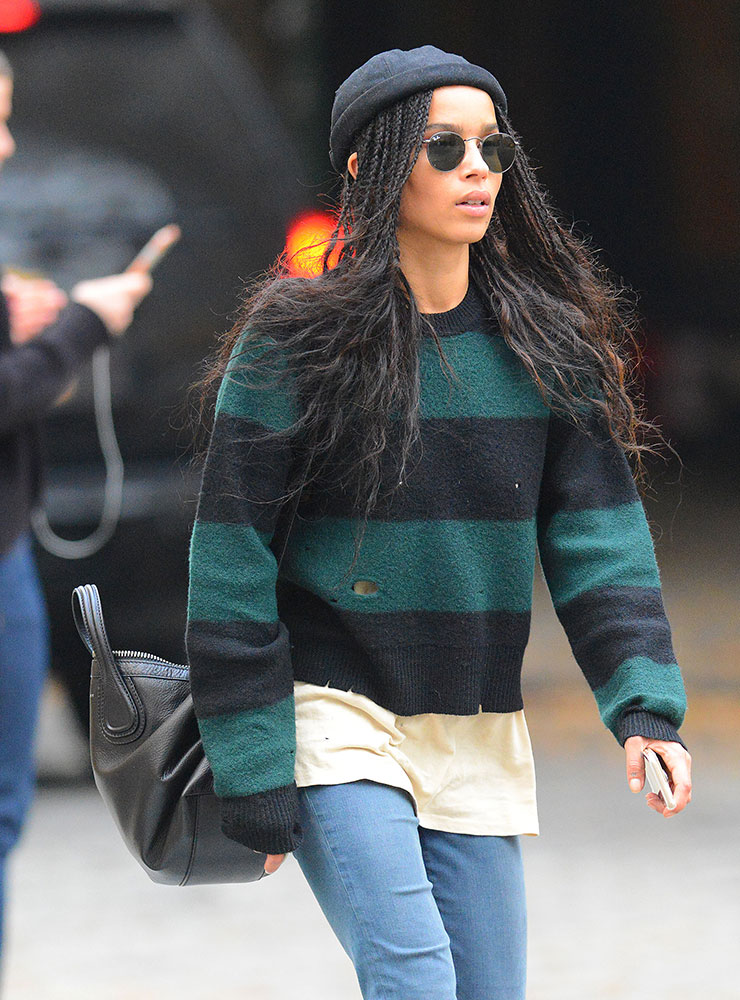 6 / 8
Moynat Mini Vanity Bag
From street style to red carpet: here she is at the Big Little Lies premiere in LA with a Moynat Mini Vanity Bag.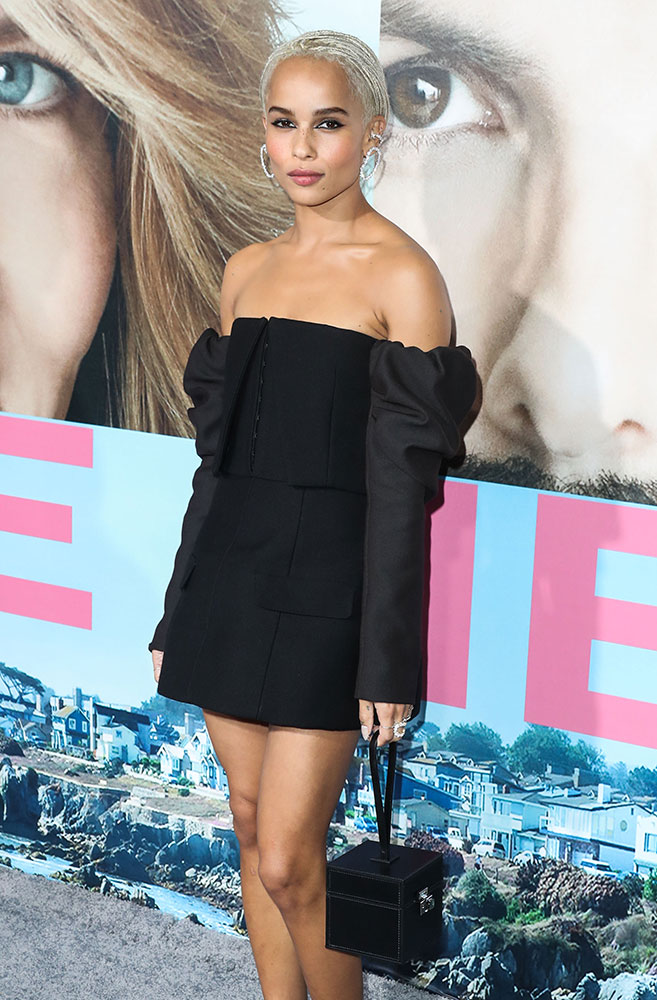 7 / 8
We're not certain who makes this bag, but her outfit is Oscar de la Renta and her jewelry is Tiffany, and Tiffany hosted the event in question, so either are good guesses.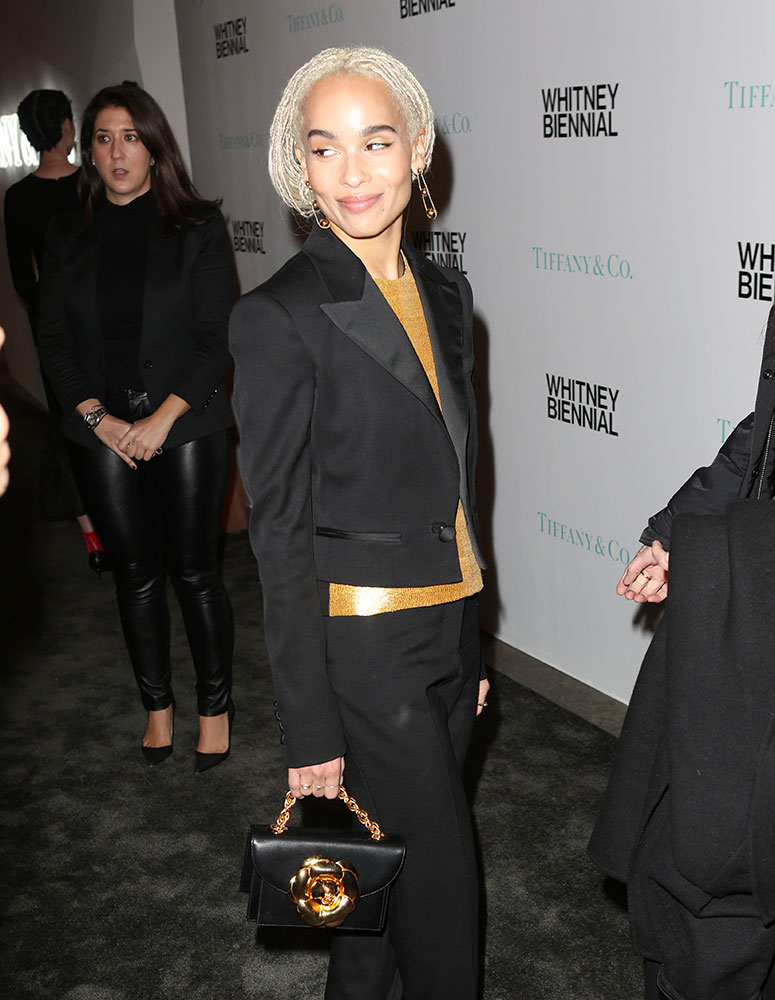 8 / 8
Finally, here she is doing some serious shopping in NYC with a tasseled Saint Laurent Mini Monogramme Bag.