I have an Emma Watson close-encounter story, and although it's not a very good one, I'm going to take this opportunity to tell it anyway. Over the winter, on a very snowy day, a friend and I decided to trek to Barneys to shop for some shoes and stave off cabin fever in the bad weather. The place wasn't nearly as packed as it normally would be on a Saturday, and we took advantage of the opportunity to try on a bunch of ridiculous shoes and amuse ourselves. Amidst the footwear fervor, I looked up to realize that I was standing next to Emma, both of us eyeing adjacent pairs of Manolos.
Watson was dressing casually, in jeans and a sweater, and I did my best impression of an unimpressed New Yorker and didn't say anything to her. She was quiet, by herself and utterly polite to store staff while she was still within earshot. See? Told you it wasn't a very good story, but still, it gave me the impression that Emma's a quite normal girl, which is always a nice thing to find out about a famous person. Now that she's getting ready to star in the much-hyped flick The Bling Ring, it seemed only right that Emma get her own thorough examination of her bag collection. We only wish that our photo agency tailed Emma more regularly so that we could show you more.
1 / 13
Considering Emma's forthcoming film, it's no surprise that she's been spotted carrying the Louis Vuitton SC Bag, designed by Bling Ring director Sofia Coppola. $4,850 via Louis Vuitton.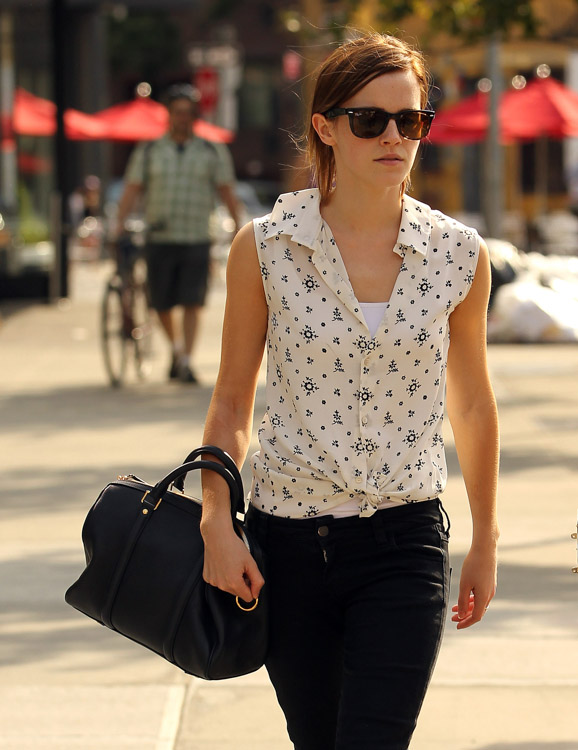 2 / 13
As the face of Burberry, it's only natural that we'd spot Emma with a celeb favorite like the Burberry Knight Studded Bag. Shop Burberry via Neiman Marcus.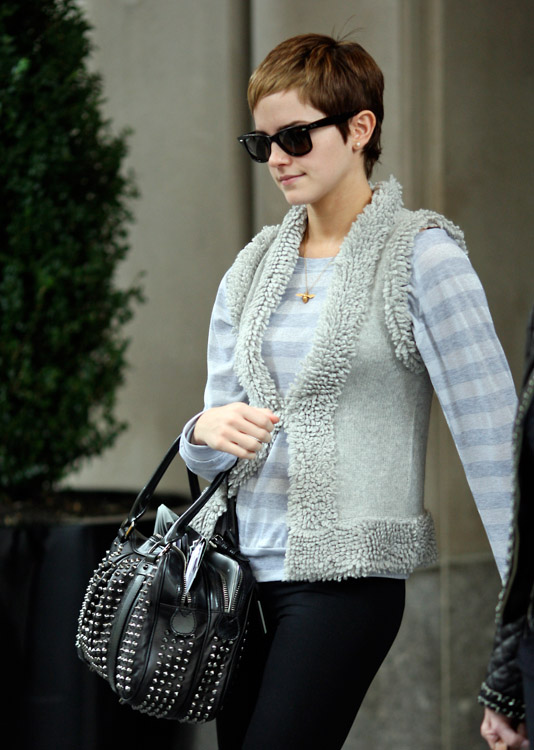 3 / 13
Like most British starlets, Emma shows quite a yen for her homeland's designers - even the ones she's not endorsing. Here she is with the Mulberry Carter Camera Bag, which I wish the company still made. Shop Mulberry via Net-a-Porter.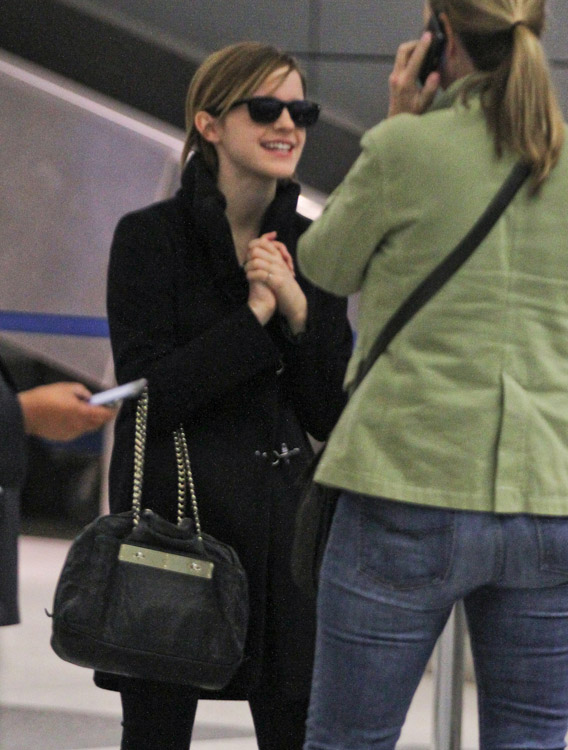 4 / 13
Emma's lover for British designers extends to clutches as well - check out this Anya Hindmarch Marano Minaudiere. Buy the glitter version for $720 via Net-a-Porter.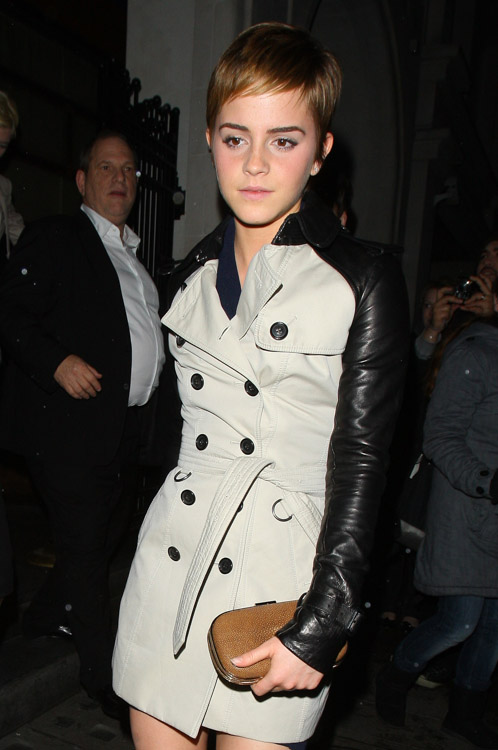 5 / 13
And then there's McQueen. You can't talk about the Brits without McQueen - check out Emma's Alexander McQueen Wicca Leather Satchel. Shop Alexander McQueen via Net-a-Porter.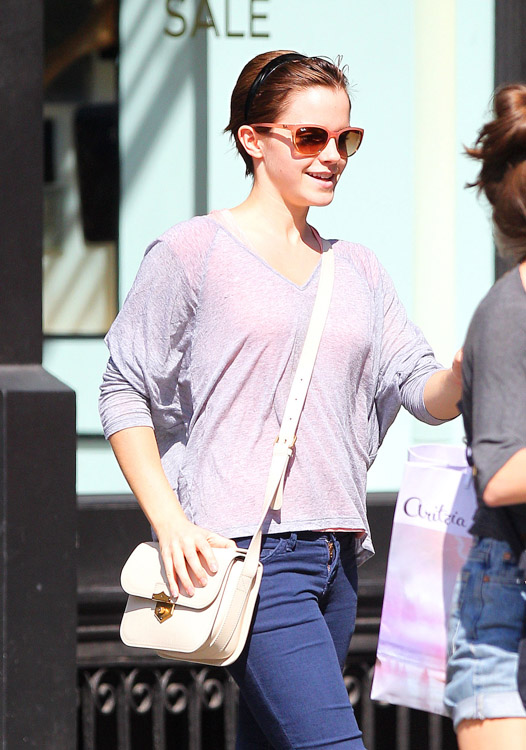 6 / 13
When making public appearances, Emma tends to choose box clutches, like this Alexander McQueen Skull Clutch. Buy the studded version for $2,045 via Neiman Marcus.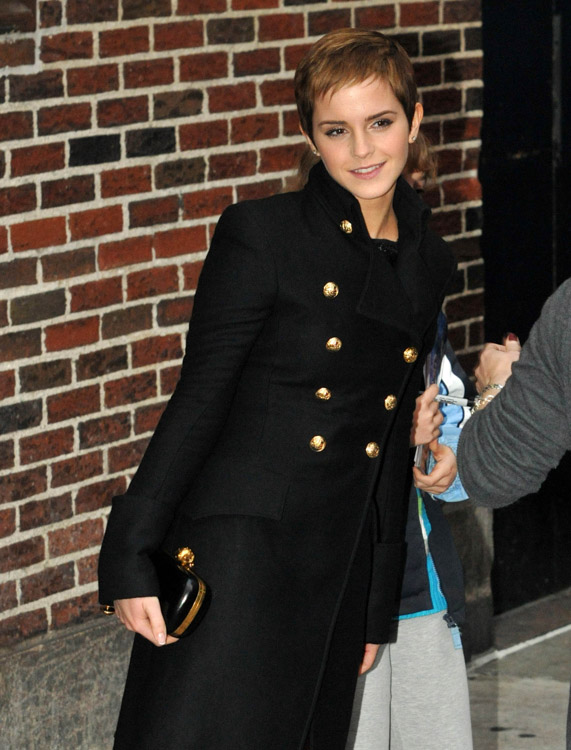 7 / 13
The little shoe kisslock closure gives this clutch away as a Christian Louboutin Loubi Lula Clutch. Buy through Net-a-Porter for $895.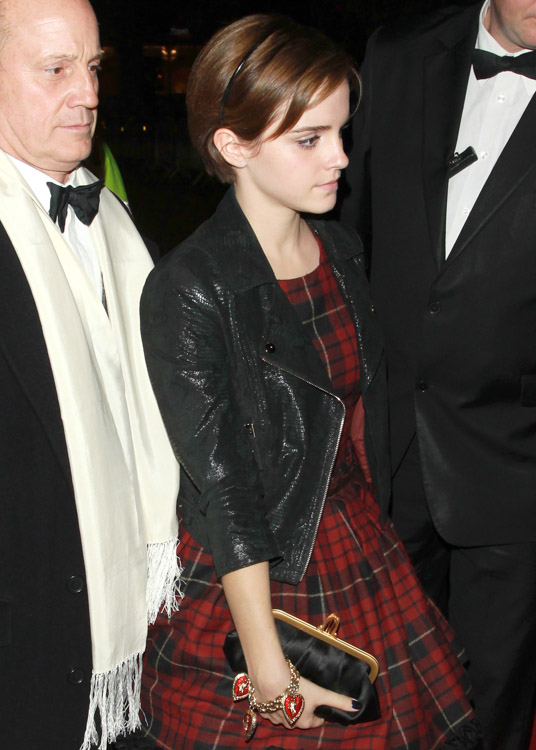 8 / 13
A rare American designer in Emma's collection! I've never seen this 3.1 Phillip Lim Box Clutch before, but I'm intrigued. I'm betting it's from several seasons ago. Shop 3.1 Phillip Lim via Neiman Marcus.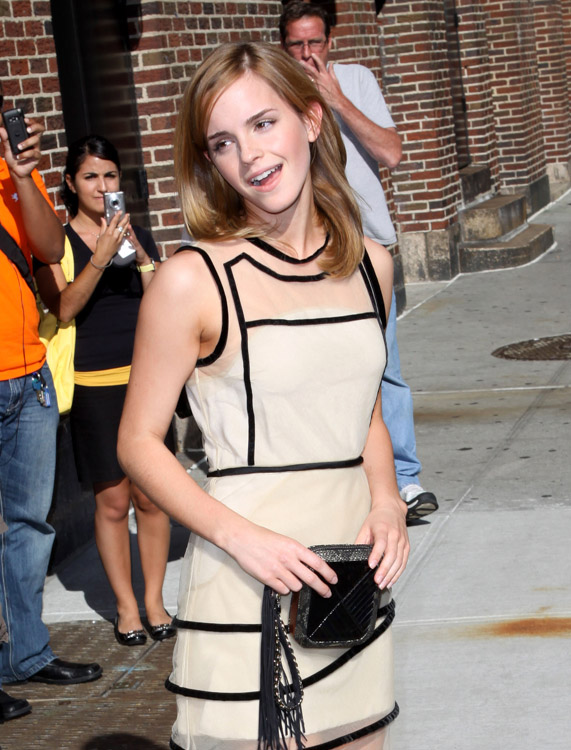 9 / 13
Emma makes her fair share of red carpet appearances, but she usually does so without a clutch. Here's a shot of her with a Burberry Prorsum Acrylic Prism Clutch. Shop Burberry via Neiman Marcus.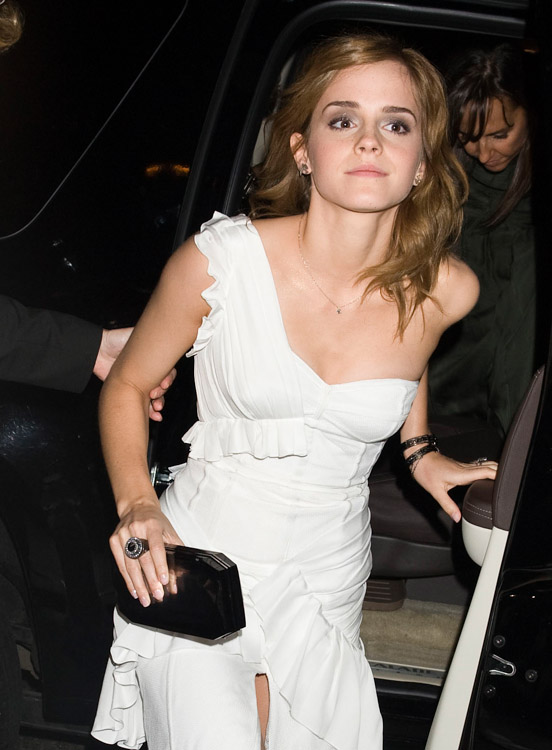 10 / 13
The name of this bag is on the tips of our tongues and we can't say it - help us out!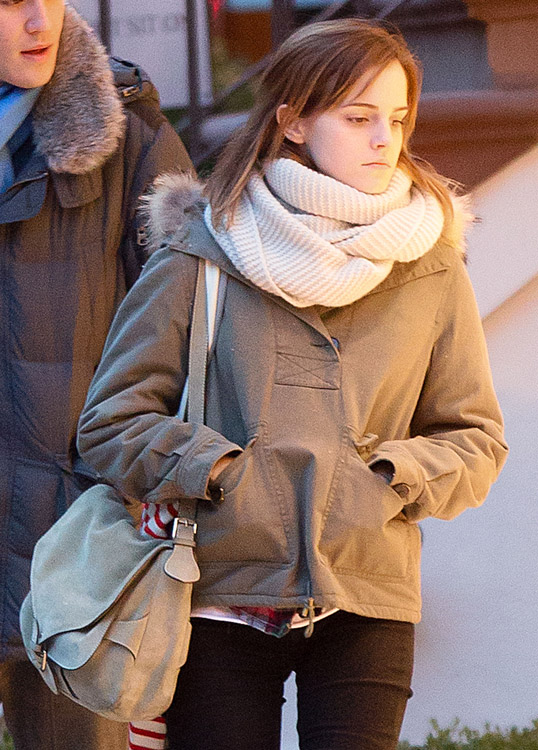 11 / 13
Most celebs choose neutrals for travel, but Emma went all-out with this striped Prada Top Handle Canvas Tote. Shop Prada via Neiman Marcus.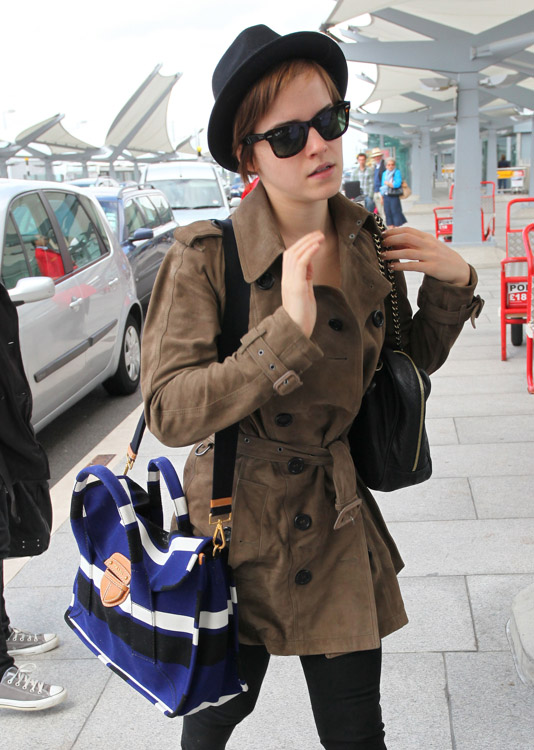 12 / 13
I always preferred the Yves Saint Laurent Muse II Bag to the original, and apparently so did Emma. Shop Saint Laurent via Neiman Marcus.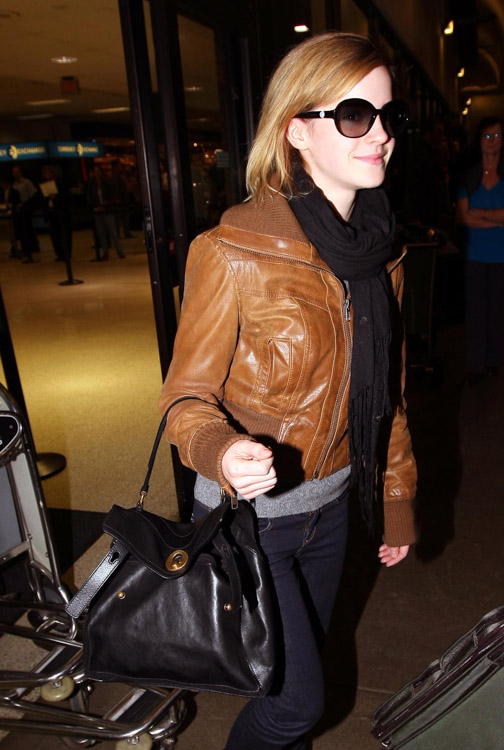 13 / 13
There's no way to complete this tour but with a starlet staple - the Chanel Classic Flap Bag.