The annual event's Catholic theme brought out a lot of metallic looks
As you're likely aware, a pretty fancy party took place in NYC last night. The 2018 Met Gala was themed around the historical aesthetic of the Catholic church and the ways its iconography has seeped into secular culture, and yes, Madonna was there, why do you ask?
Madonna didn't carry a bag, though, which means she's beside the point for us. Instead, we zoomed in super-close on as many event images as we could find, spotting as many bags as possible. If you're familiar with the Vatican, it may not surprise you that many of them were gold, in whole or in part. Check out our findings below and help us fill in some of the blanks.
1 / 18
Alexa Chung
Alexa recently launched her own clothing line—aptly named ALEXACHUNG—and both her dress and the embellished bag she carried are bespoke pieces from it.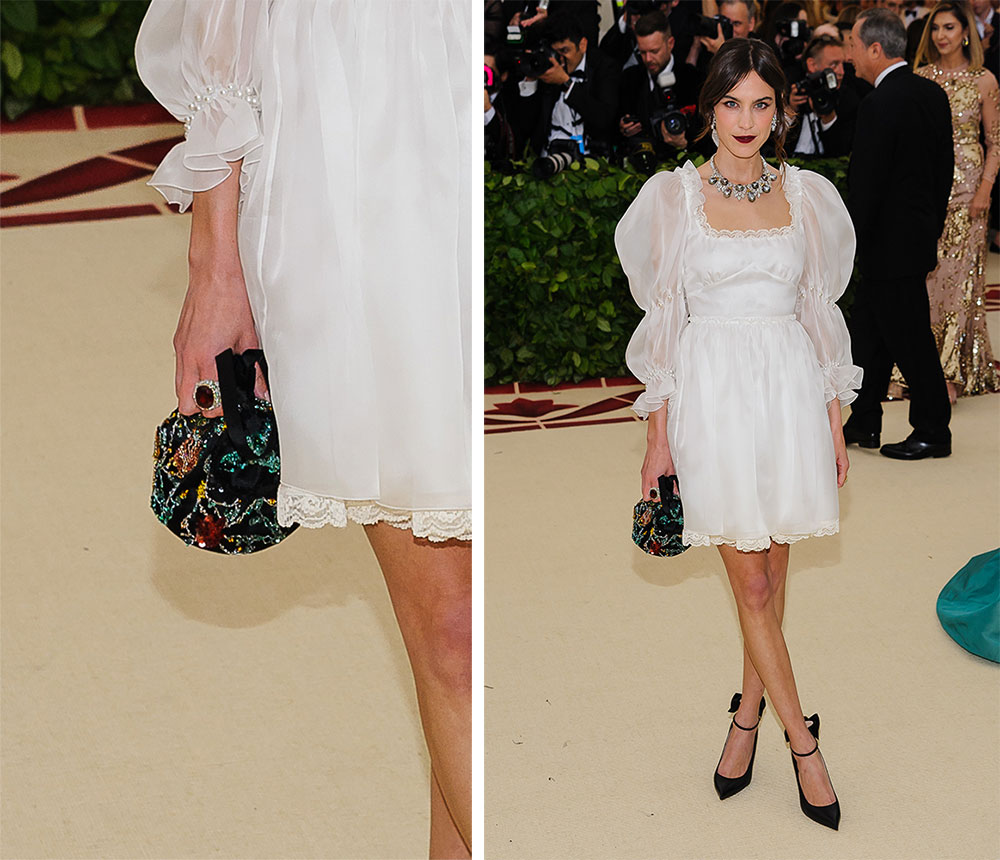 2 / 18
Bee Shaffer
We couldn't find a designer claiming credit for this bag, but it looks a lot like a Judith Leiber classic that was embellished to be super-appropriate for the occasion. UPDATE: Bee carried a custom Hunting Season clutch.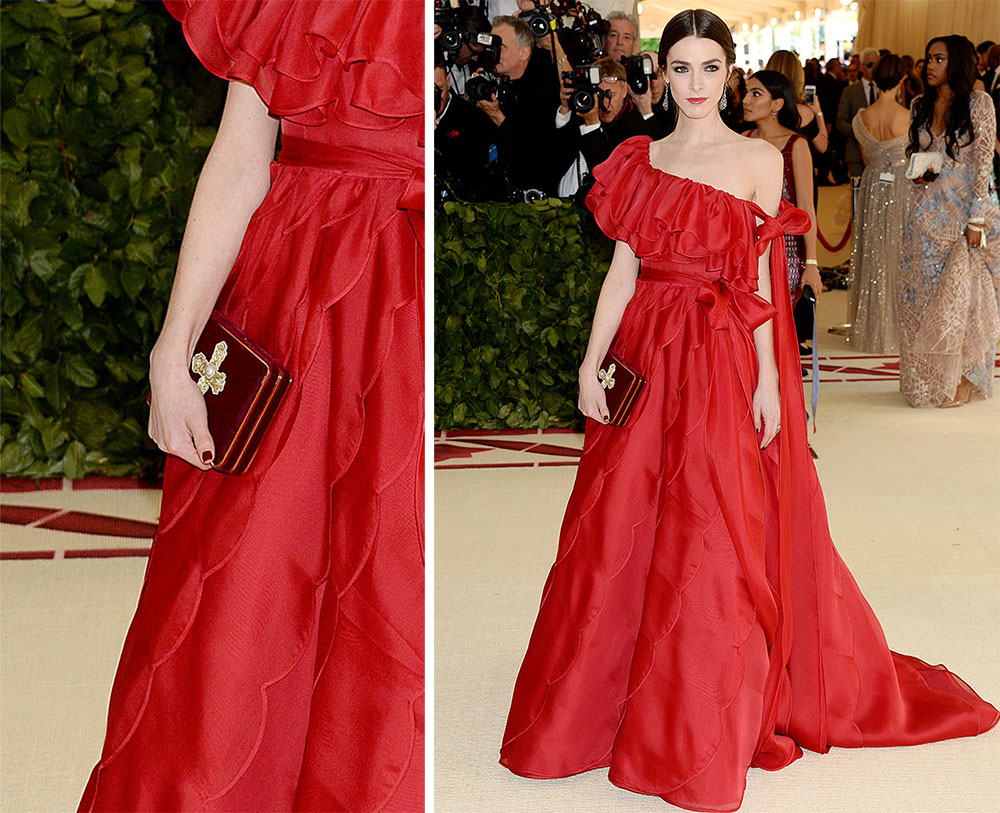 3 / 18
Claire Danes
On the other hand, we know exactly who made Claire Danes's bag: it's a Marni Monile Triangle Frame Bag. Marni also made her dress. Shop the Marni Monile Bag via Moda Operandi ($4,750)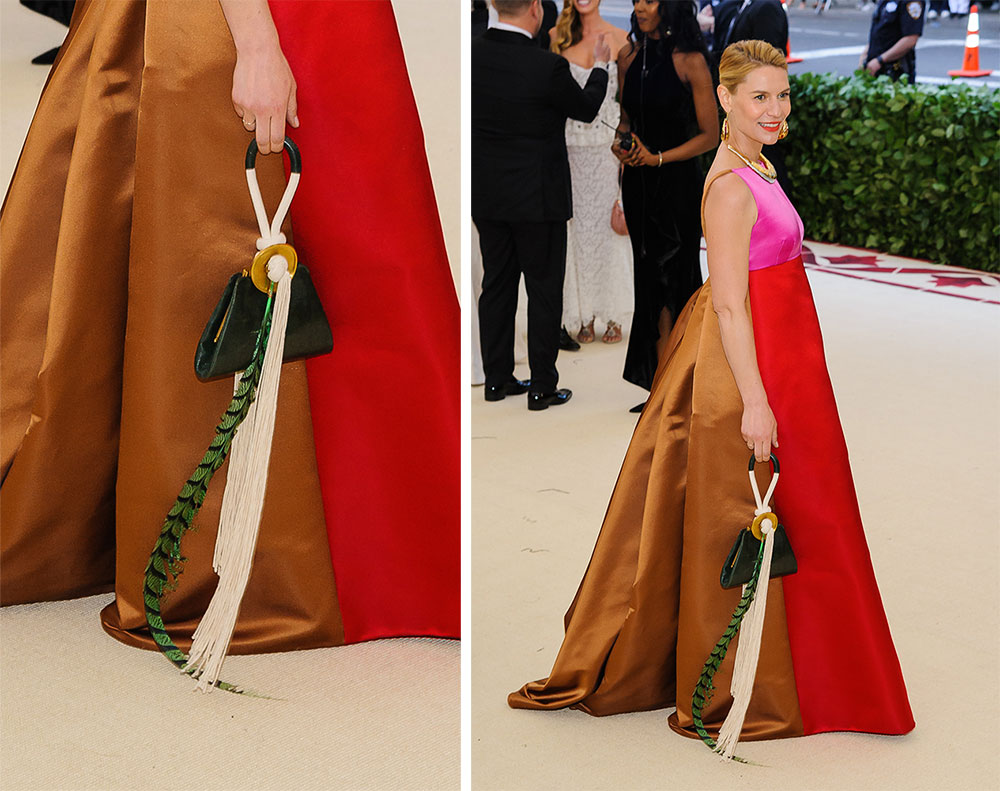 4 / 18
Emma Stone
Louis Vuitton dressed a whole contingent of actresses for the gala, and first up is Emma Stone with a Louis Vuitton Petite Malle Bag. Shop the Louis Vuitton Petite Malle Bag via Louis Vuitton ($5,500)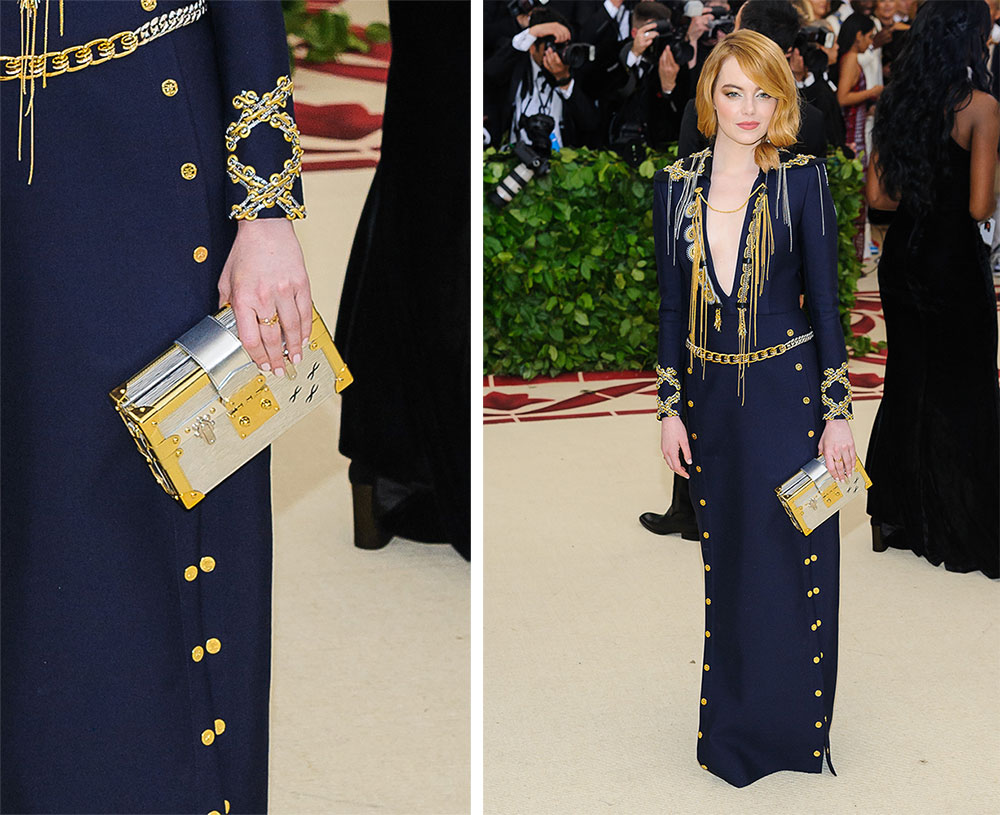 5 / 18
Evan Rachel Wood
Evan Rachel's dress is by Altuzarra, so her bag may be too, but we don't know for sure.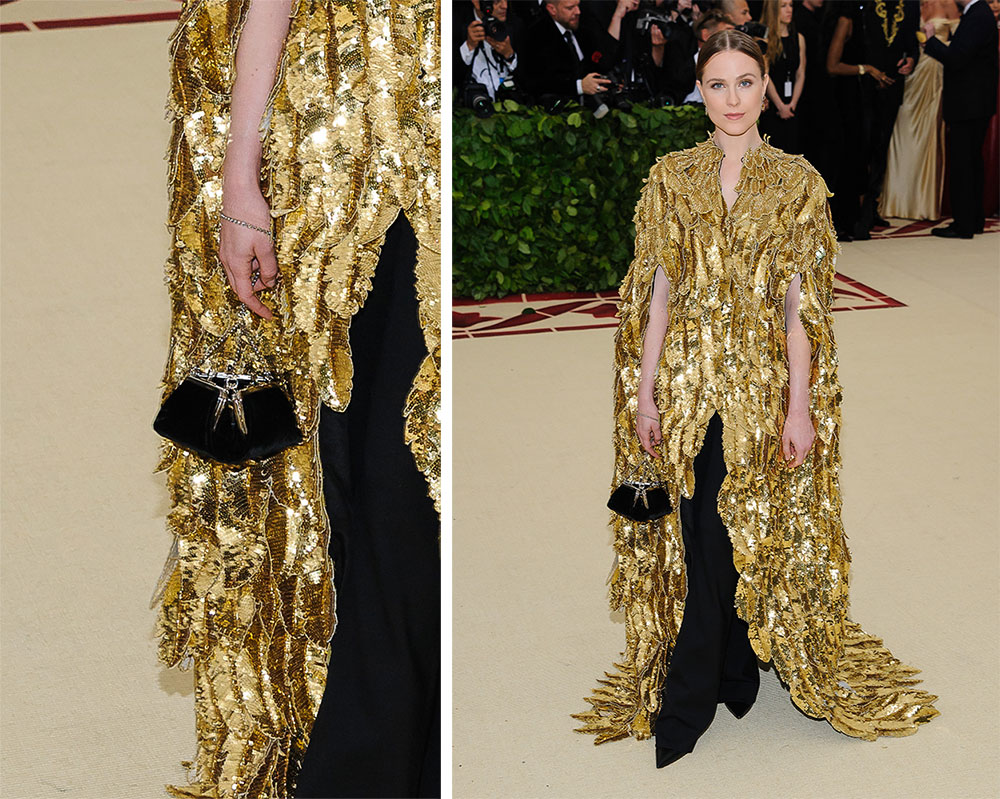 6 / 18
Gisele Bundchen
By far, the most popular bag last night was the anonymous gold clutch, which probably found favor because of the Catholic church's gilded aesthetic history. We wish that the makers of these clutches, like the one seen here on Gisele Bundchen, had sent us dressing releases.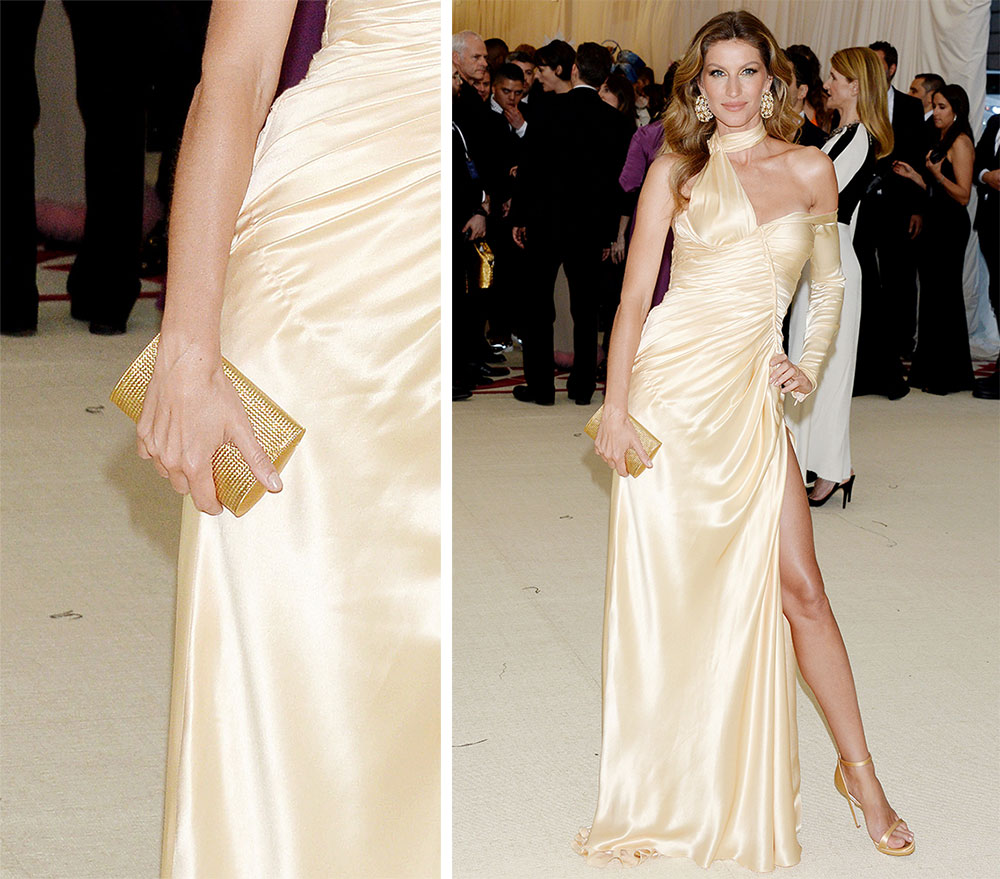 7 / 18
Huma Abedin
Thankfully, some bags were distinctive enough to spot without hearing from PR, like this Hunting Season Compact Clutch. Shop the Hunting Season Compact Clutch via Moda Operandi ($895)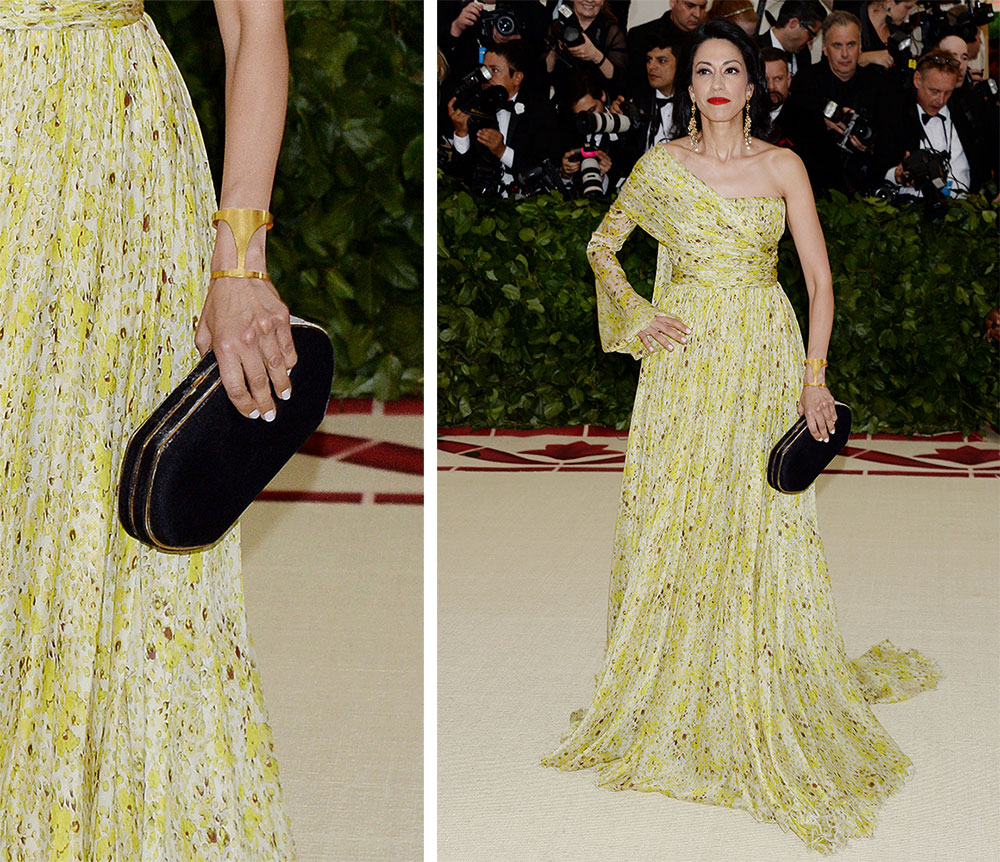 8 / 18
Jennifer Connelly
Jennifer Connelly carried a new version of the Louis Vuitton Petite Malle Bag, but personally I'm more interested in how her hair is always so impossibly shiny. Shop the Louis Vuitton Petite Malle Bag via Louis Vuitton ($7,650)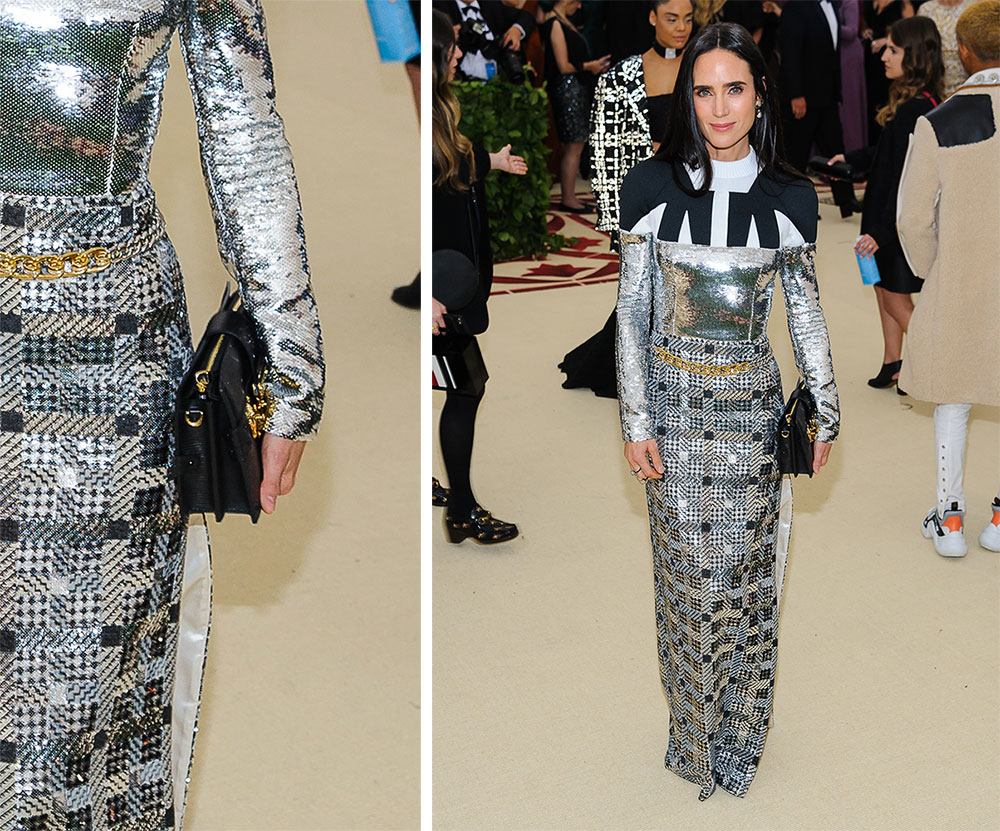 9 / 18
Jennifer Lopez
Jennifer Lopez is the kind of woman who attends enough super-glam events that she has her go-to accouterments down pat, and the Jimmy Choo Cosma clutch is among her faves. Shop Jimmy Choo Bags via Net-a-Porter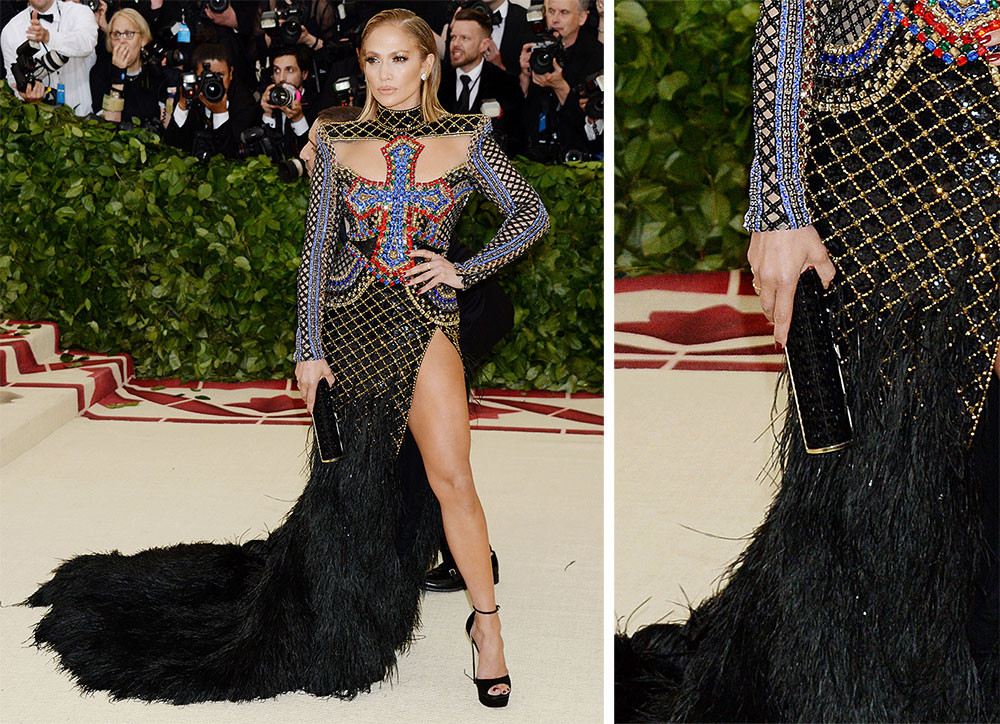 10 / 18
Kate Moss
I really respect the extent to which Kate Moss, carrying a Saint Laurent evening bag, totally disregarded that there was a theme. Very supermodel move. Shop Saint Laurent Bags via Nordstrom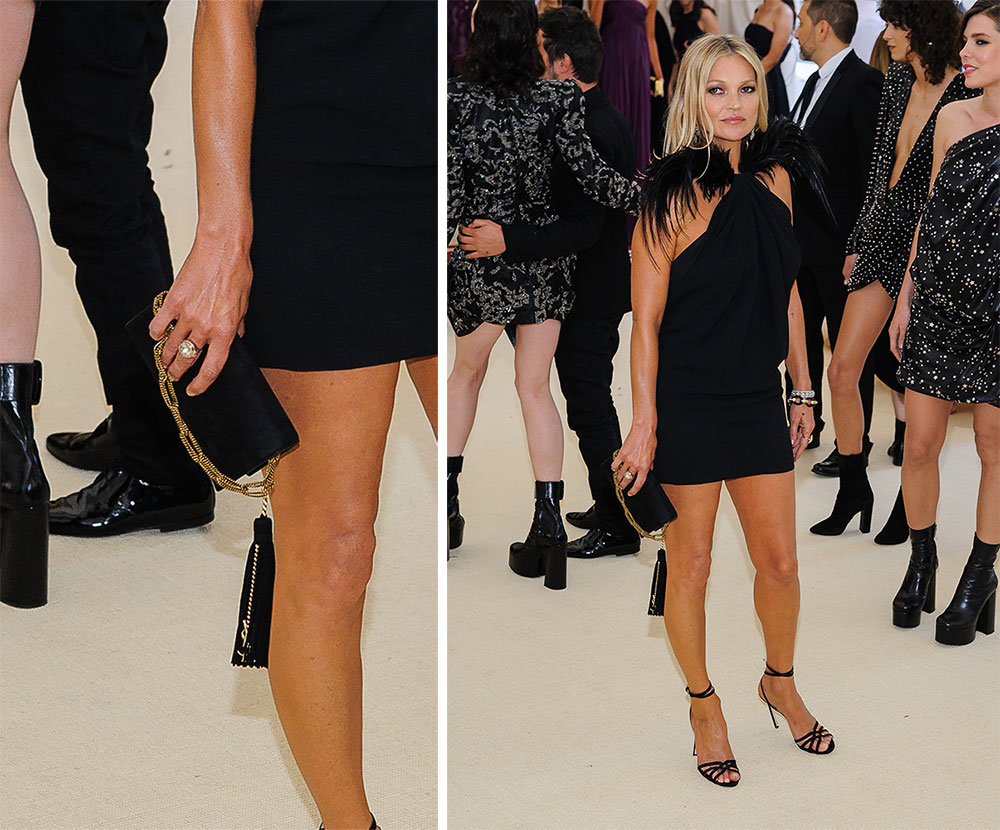 11 / 18
Keri Russell
Keri Russell's gown is Chanel, but her clutch doesn't appear to be. Who's responsible for it, we don't know.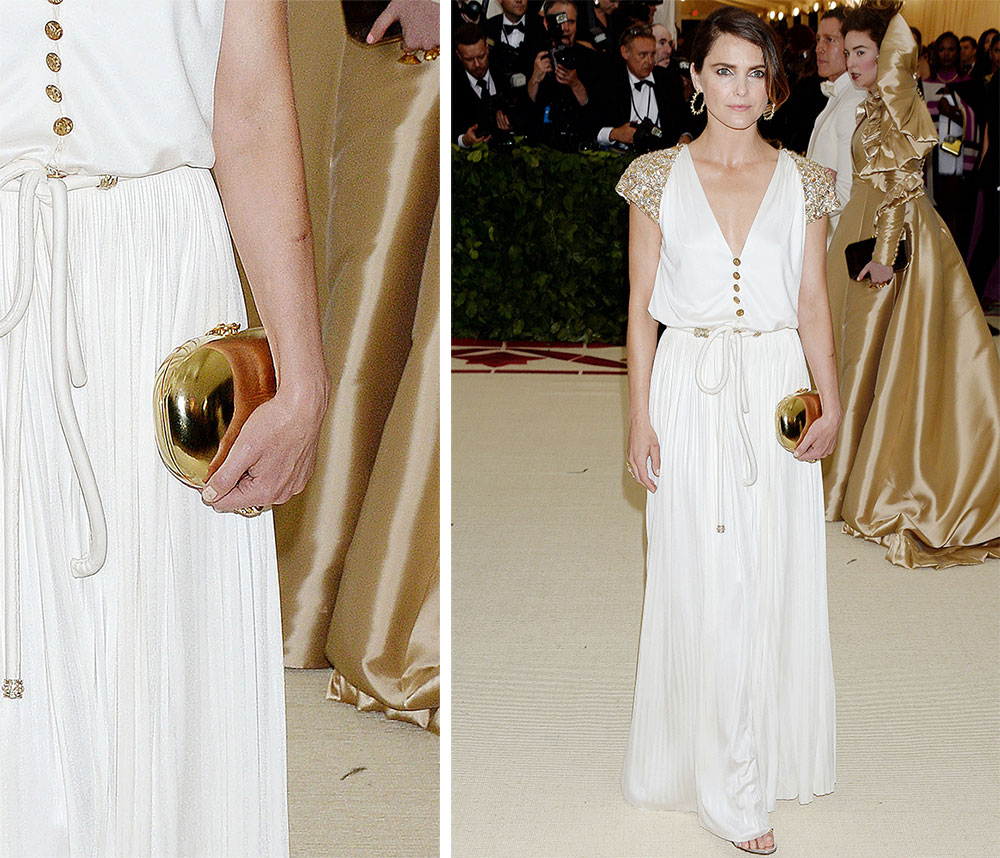 12 / 18
Lynda Carter
The original Wonder Woman, Lynda Carter, pulled off a feat of coordination: having her Judith Leiber clutch exactly match her Zac Posen gown. Shop Judith Leiber Bags via Neiman Marcus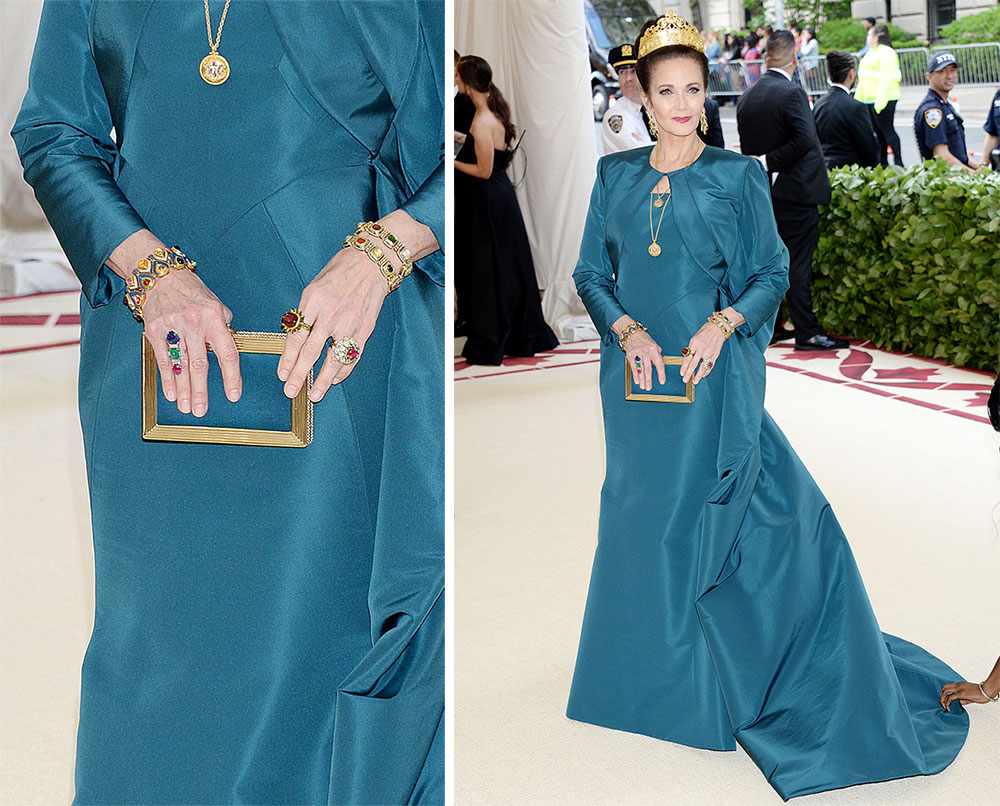 13 / 18
Mary J. Blige
Gather 'round, kids: another gold clutch, provinence unknown. Mary J. Blige's dress is Versace.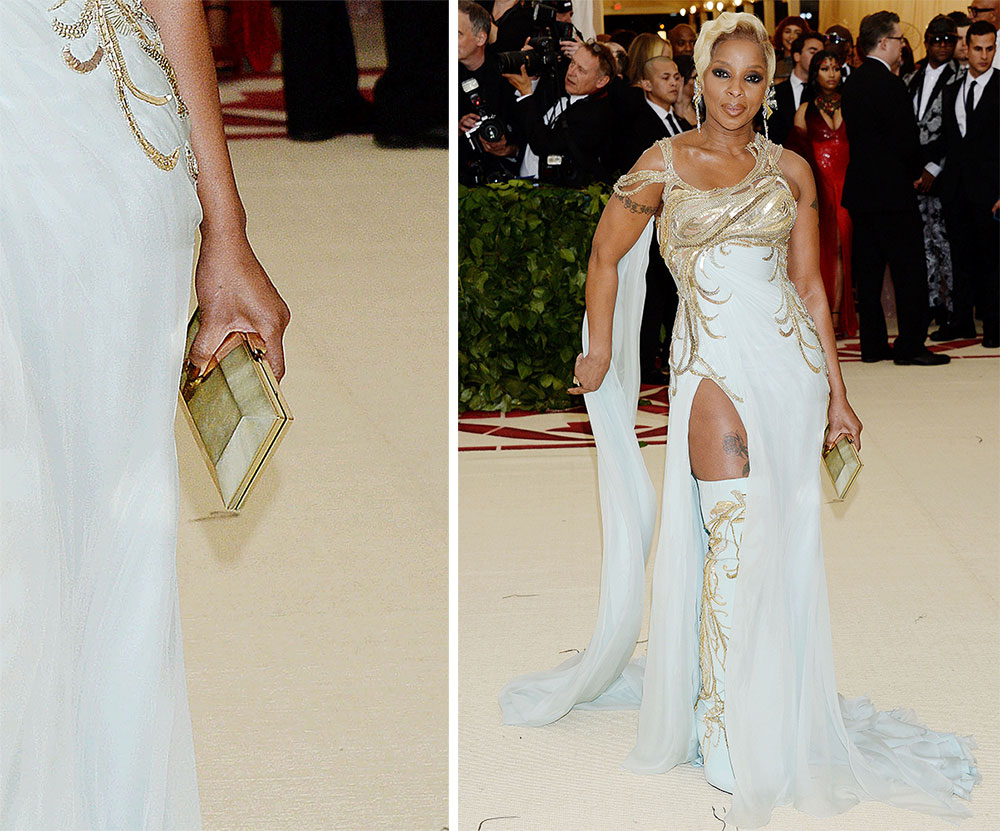 14 / 18
Michelle Williams
Louis Vuitton muse Michelle Williams brought one of the biggest bags of the evening, a Louis Vuitton Petite Boite Chapeau Bag. Shop the Louis Vuitton Petite Boite Chapeau Bag via Louis Vuitton ($4,250)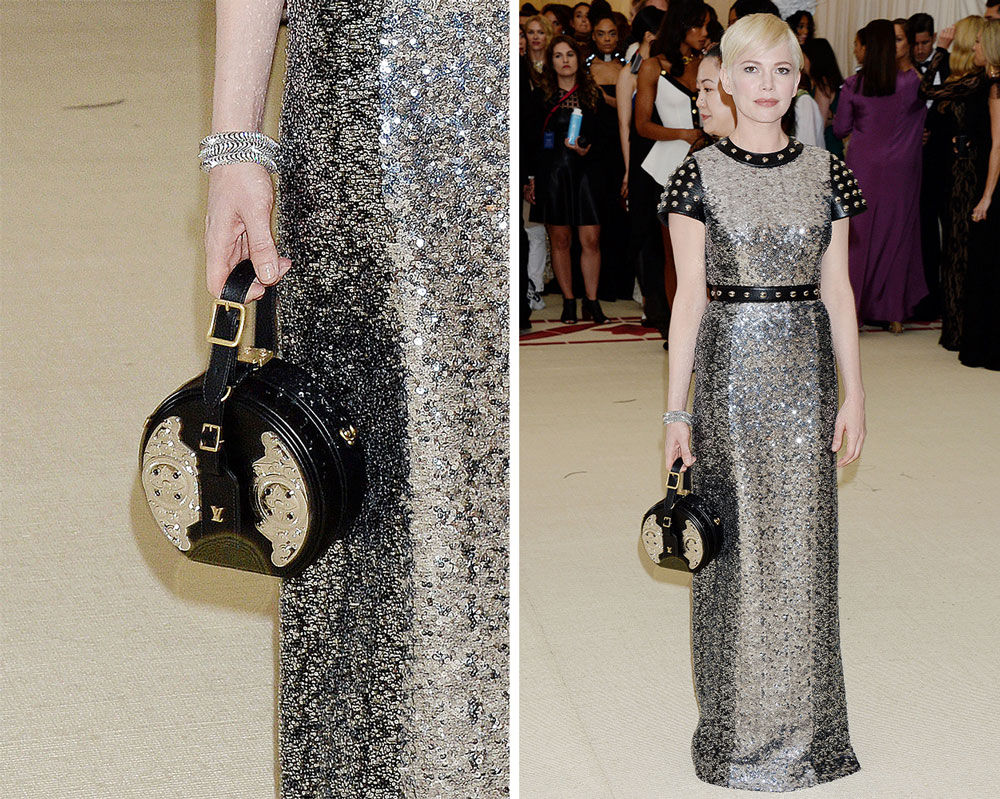 15 / 18
Princess Beatrice
The Kotur Breen Clutch is no longer made, as far as I can tell, but it's been a longtime favorite in stylists' arsenals, so it's no surprise that it still pops up on the red carpet.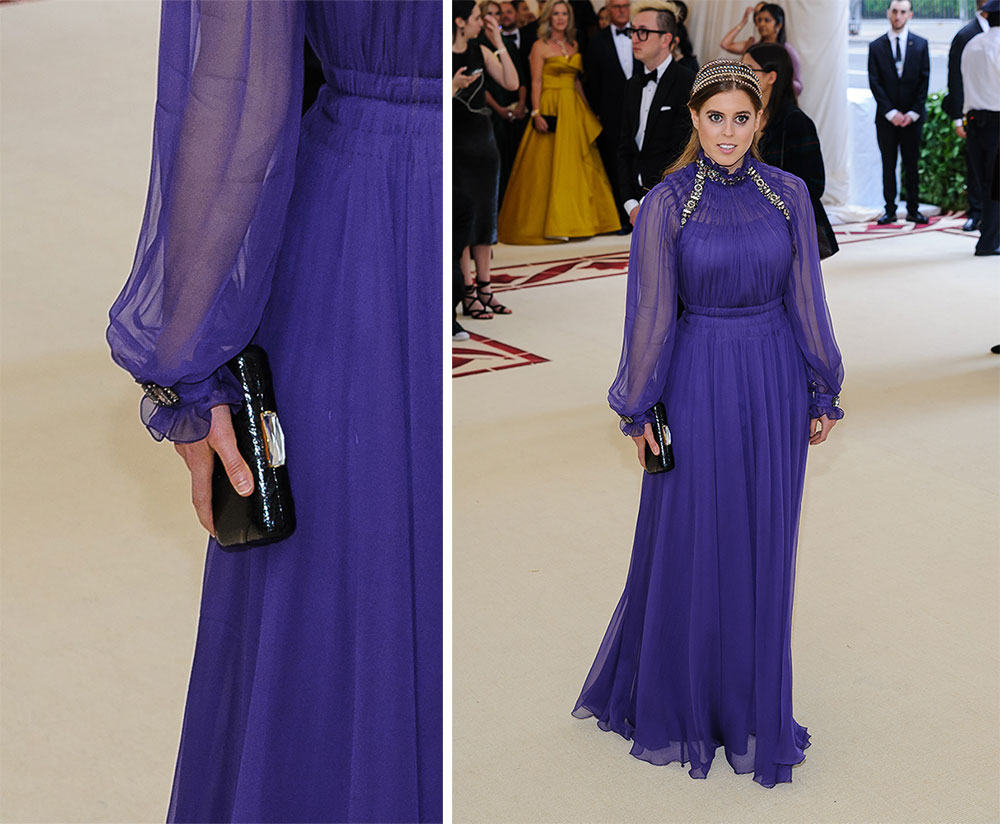 16 / 18
Rita Ora
Rita Ora's gown is Prada, and her yellow bag may very well be Prada too, but I can't find any proof of it.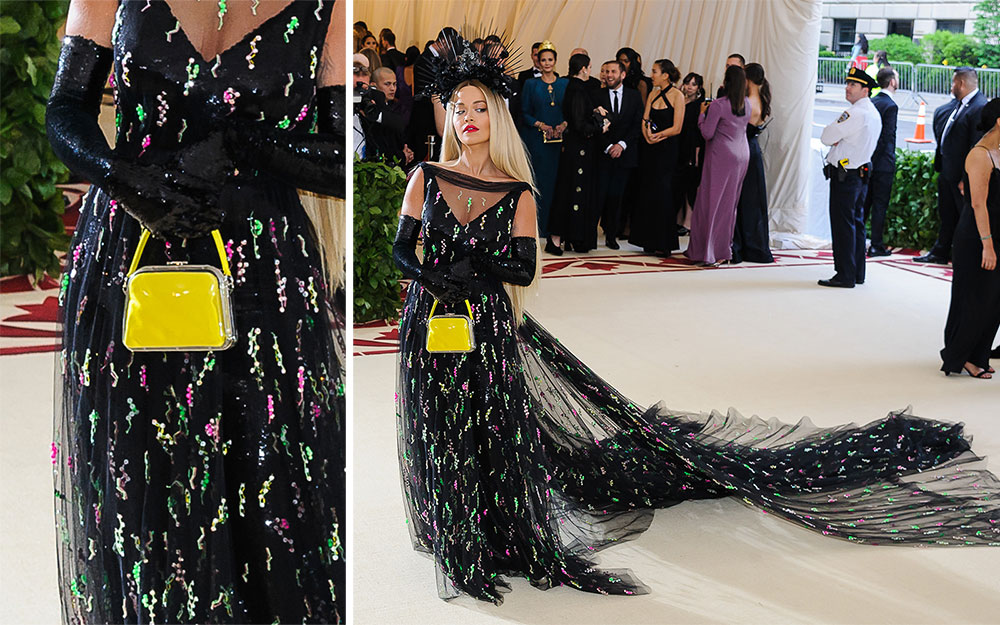 17 / 18
Sarah Paulson
As you can see, Sarah Paulson was also on the anonymous gold clutch bandwagon. Her dress is also Prada, but I don't believe her bag is—the brand uses a different kind of closure on its similarly shaped evening bags.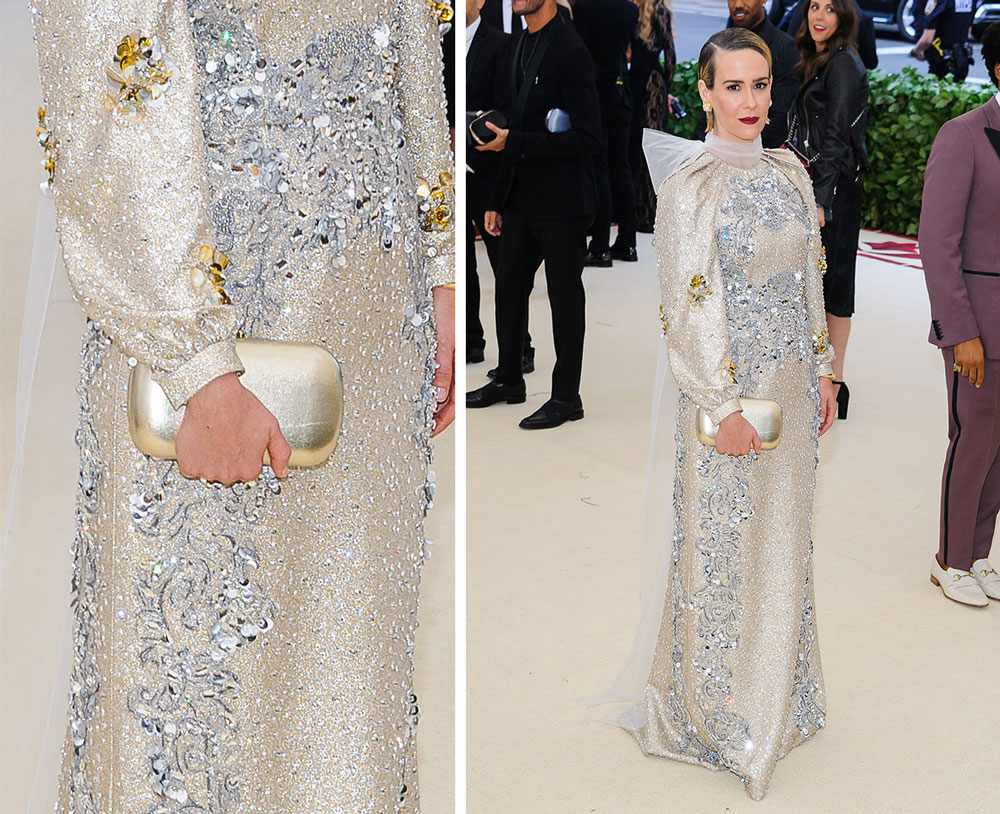 18 / 18
Sienna Miller
Sienna wore Louis Vuitton, but her bag is the Jimmy Choo Tux Clutch. Shop Jimmy Choo Clutches via Net-a-Porter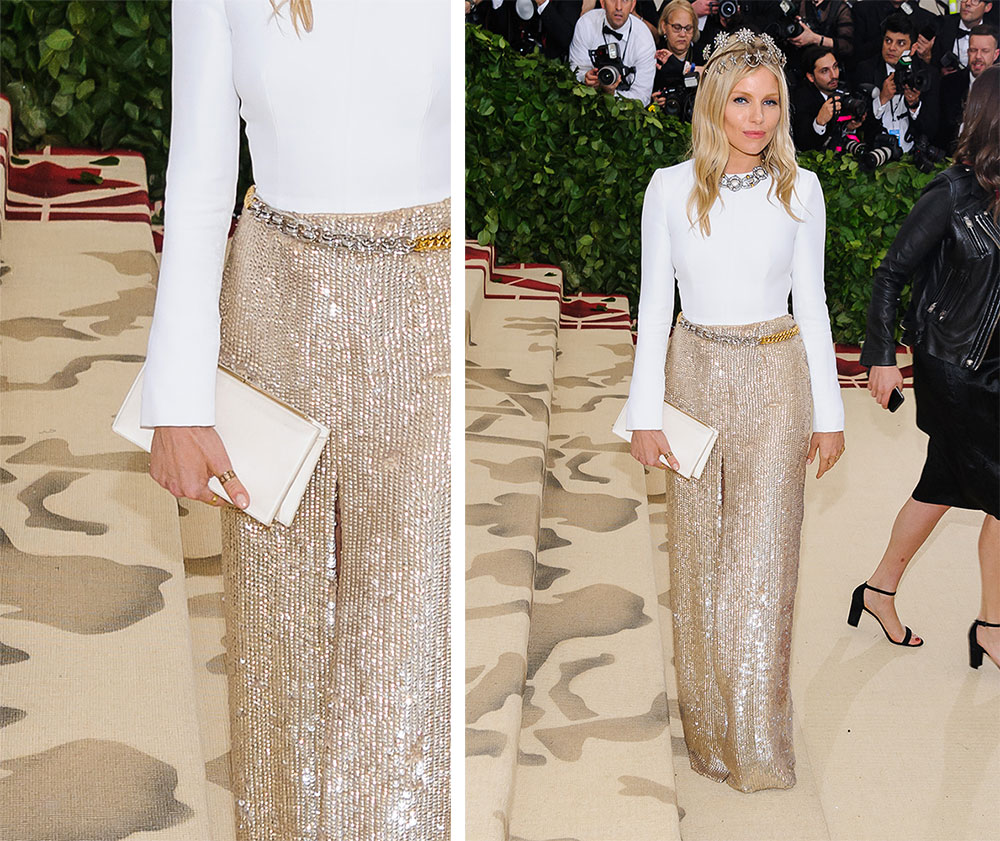 P.S. Please consider supporting our small, bag-loving team by clicking our links before shopping or checking out at your favorite online retailers like Amazon, Neiman Marcus, Nordstrom, or any of the listed partners on our shop page. We truly appreciate your support!