Since I first noticed the Louis Vuitton Petite Boite Chapeau Bag pop up on the Cruise 2018 runway (and then again on the Spring 2018 runway, and then even more times at the brand's parties), I've been calling it the Circle Bag. That seemed like the most reasonable route to go; there was no information about the bag anywhere, but there were photos of the bag everywhere, and you have to have, like, a word for a thing if you're going to talk about that thing in writing, and the brand clearly wanted people to talk about it. I've been anxiously awaiting the Petite Boite Chapeau's arrival on the Louis Vuitton website for just that reason, and now it's finally here. So here's what we know.
First of all, the name: the French speakers among us have already noticed that "petite boite chapeau" literally translates to "small hat box," which is exactly what the bag looks like. This is in line with a trend for circular bags we've seen emerging in recent seasons, mostly from super-chic indie brands (and early on/most notably, from Mansur Gavriel). Louis Vuitton's version is the most explicitly hat box-y of the lot so far, though, which makes sense: the brand has a rich heritage of manufacturing old school travel bags, of which hat boxes have arguably the most quirky, nostalgic quality.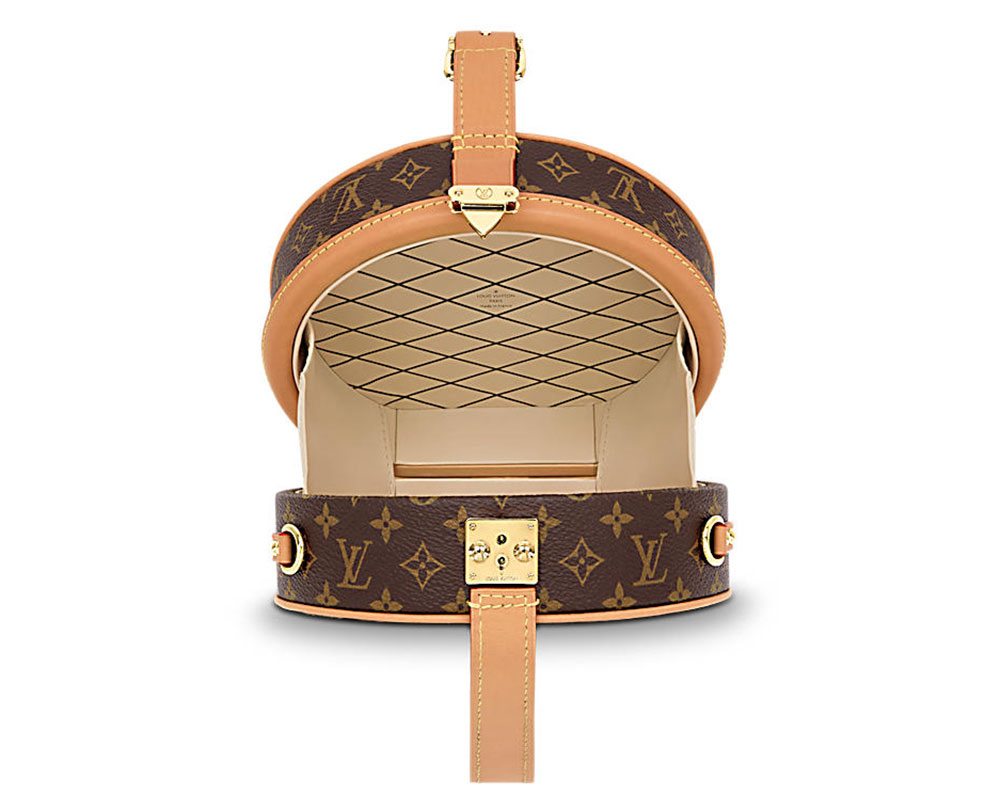 The Petite Boite Chapeau is meant to serve double duty as both a clutch and mini crossbody—it's pictured here without the shoulder strap it comes with—and Louis Vuitton explicitly assures shoppers that despite it's small size and round proportion, it'll hold an iPhone 7. With dimensions of 6.2 x 5.9 x 2.8 inches, it won't fit the larger-model iPhones, though.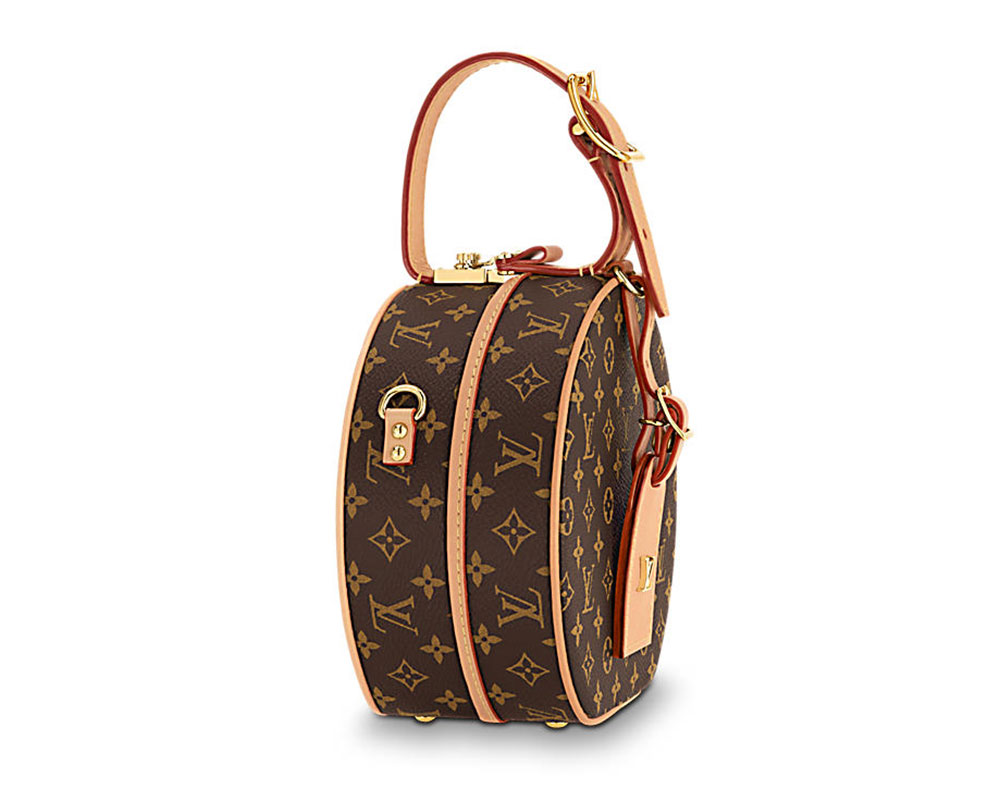 The bag opens via a top buckle that reveals a fairly spacious and detailed interior for such a small bag, true to the throwback idea of luxury luggage in the train-travel era. It doesn't appear to have an interior pocket, from what I can see in the available photos, but the exterior luggage tag is a functional ID holder.
As for price, the Petite Boite Chapeau will cost you more than most Louis Vuitton monogram canvas bags of a similar size, probably because of the more-complicated-than-average interior and structural detailing. The traditional monogram version is $4,200 via Louis Vuitton, while the Monogram Inverse version, which has more leather paneling on the exterior, will run you $4,350. For now, the Petite Boite Chapeau only comes in those versions, but we know from celebrity spotting that it will come in other fabrications, including Epi leather, in the near future.