Kelly Ripa owns a weird little spot in my heart. I'm generally averse to morning show-style patter and generally avoid wakeup television except for the Charlie Rose-helmed CBS Morning Show. (In case you've always suspected that I'm a senior citizen masquerading as a 20-something New Yorker, there's another piece of evidence for your conspiracy.) Every now and then, though, I stumble across Live with Kelly and Michael, and I'm struck by how warm, quick and funny Kelly is. She's not a host I'd expect to like, but she wins me over within minutes every single time.
Kelly's not as ardently followed by paparazzi as some of the folks that we feature, but because she lives in Soho and has a fancy media job, New York photogs do get their fair share of pictures of her. We went through those photos to come up with a summary of Kelly's bag collection, and what we discovered is that Kelly is like a lot of us - she buys a nice bag and then uses it over and over again, until it's worn out or she gets sick of it in favor of something new. Other than the tight workout regime, Ripa might be one of us, which is perhaps what makes her so totally likable in the first place.
1 / 12
---
Although she's a rather prominent media personality, Kelly likely doesn't receive free bags at nearly the rate that singers and actresses do, if at all, because she's not in a position of scrutiny that gives weight to her every fashion choice. If I had to guess, I'd say that she bought every bag on this list, starting with her much-loved Celine Luggage Tote, which is the piping-free version from several years ago. Kelly still carries this bag almost constantly and seems to love it.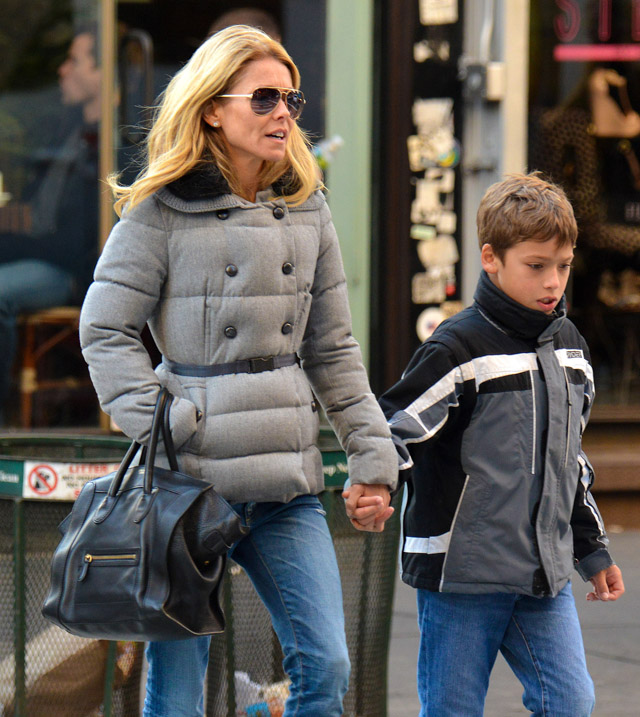 2 / 12
---
When it comes to clutches, Kelly seems to have an affinity for Balenciaga - check out her Balenciaga Patent Giant Envelope Clutch. Pick it up in regular leather for $945 via Barneys.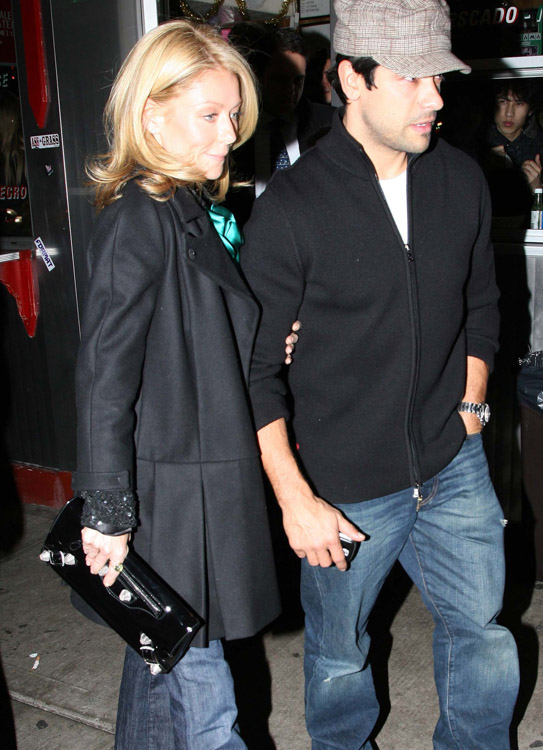 3 / 12
---
Kelly has also toted a Balenciaga Hip Bag without its shoulder strap as a clutch. (Or at least that's what I think we're looking at here, anyway.) The red version will set you back $815 via Neiman Marcus.
4 / 12
---
Kelly's Chanel Cambon Reporter Satchel is a huge blast from the past for me; I wanted one so badly in the mid-2000s.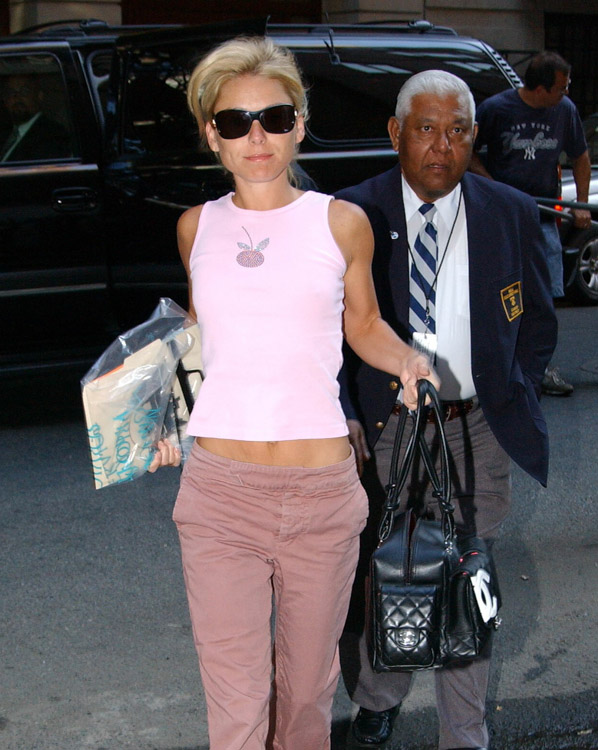 5 / 12
---
Amply proportioned black bags seem to be Kelly's daytime go-to, just like they are for so many women in NYC (and everywhere, but we're especially fond of black around here). Her Tod's Helmut Bag is a frequent companion. Shop Tod's via Neiman Marcus.
6 / 12
---
The Alexander Wang Bianca Vest Bag is such an odd piece, plus it was only produced for one season, in 2009. It makes me weirdly pleased to see that Kelly still wears hers (or half of it) regularly. Shop Alexander Wang via ShopBop.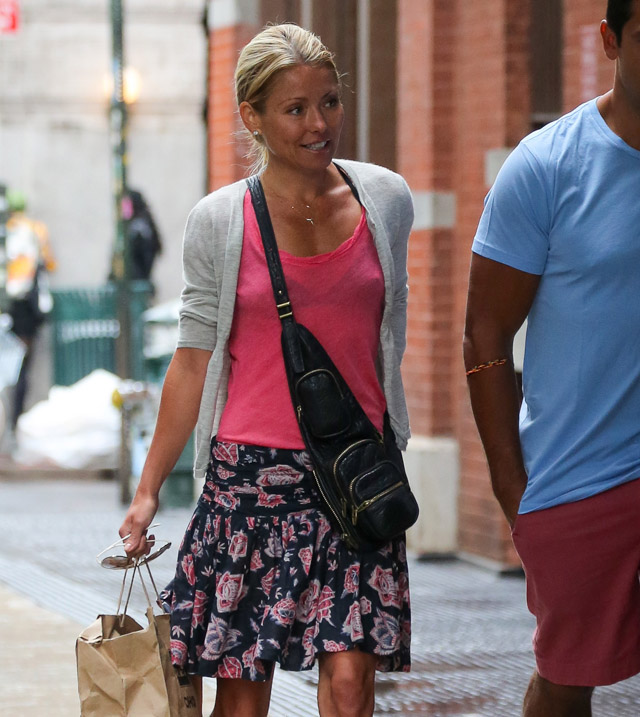 7 / 12
---
Kelly also occasionally goes for a large brown bag, like the Marc Jacobs Striped Hudson Tote in dark chocolate. Shop Marc Jacobs via Net-a-Porter.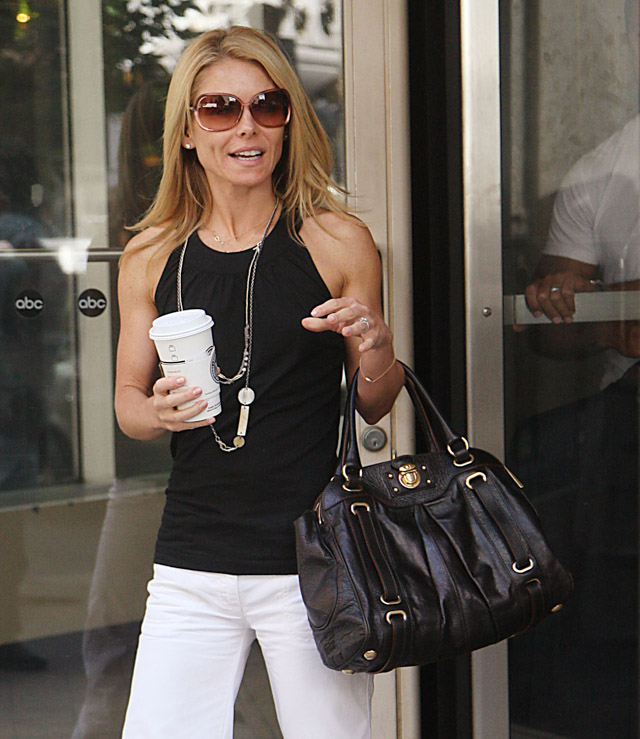 8 / 12
---
On the bright side, there's Kelly's Balenciaga Cherche Midi Bag in white. Shop Balenciaga via Neiman Marcus.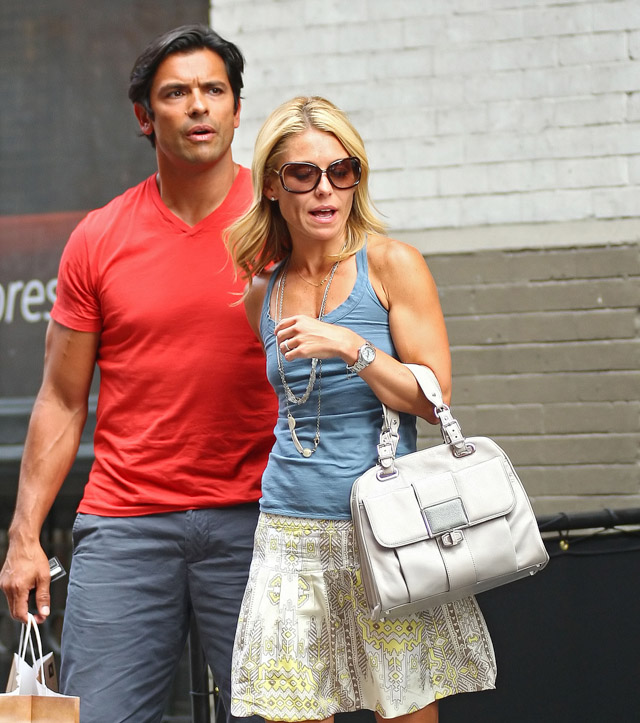 9 / 12
---
To round out the day bags (well, the non-Hermes day bags), we have Kelly's Louis Vuitton Deauville Bag. $1,610 via Louis Vuitton.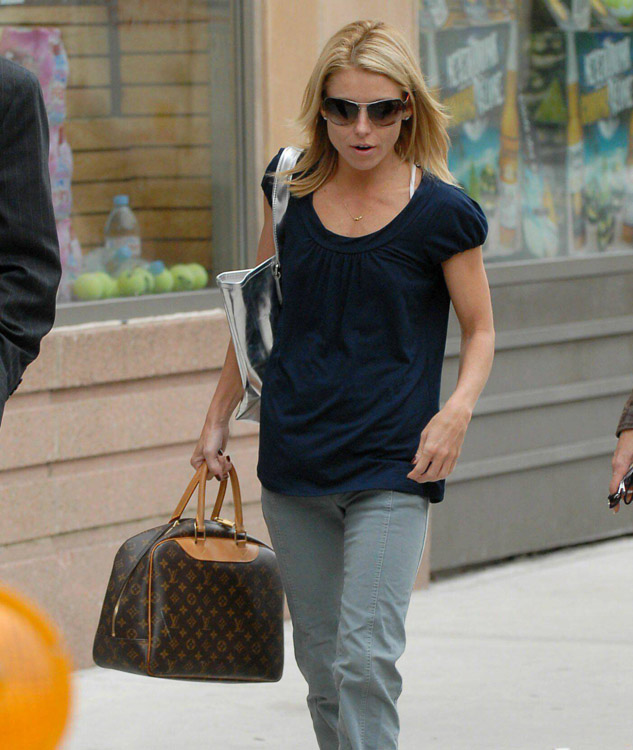 10 / 12
---
As you can probably imagine, Kelly cleans up pretty well, like with this sparkly Judith Leiber Beaded Clutch for the NYC Ballet Gala. Shop Judith Leiber via Neiman Marcus.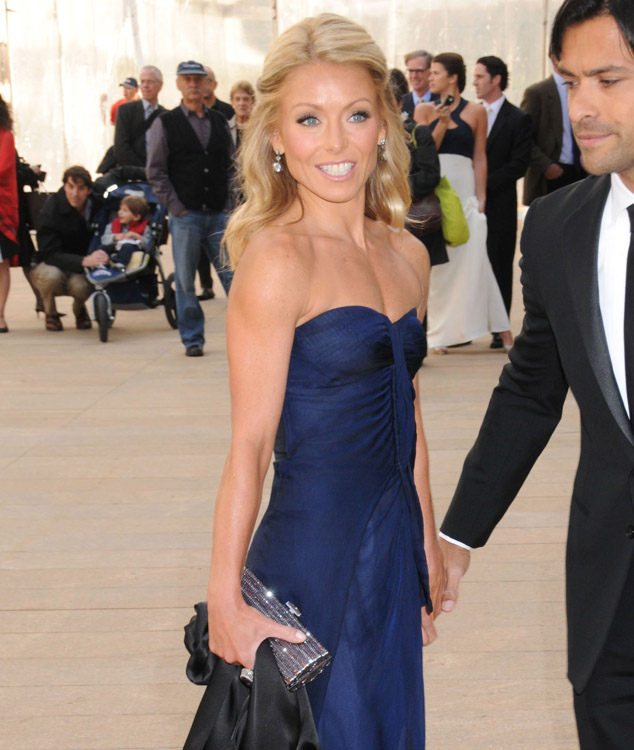 11 / 12
---
Above all, Kelly's biggest bag loves seem to be her two neutral Birkins. When she's not carrying her Celine tote, she's almost always got one of these on her arm. First, the classic black Hermes Birkin.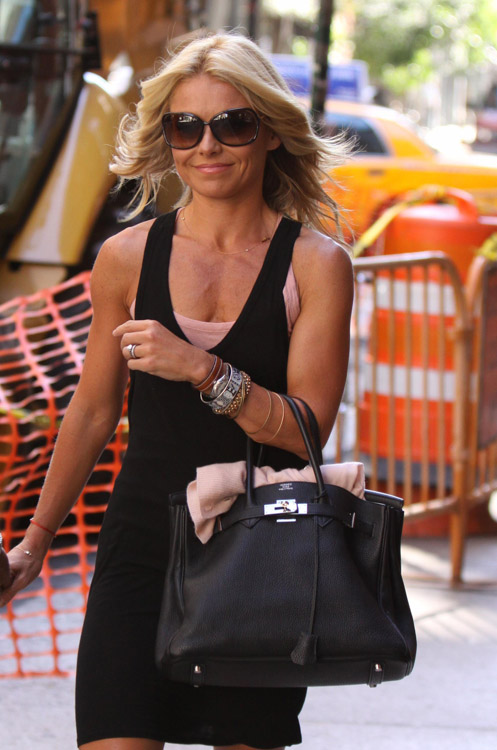 12 / 12
---
On a more casual (and by the looks of it, far more sweltering) day, Kelly's preference is for her tan Hermes Birkin.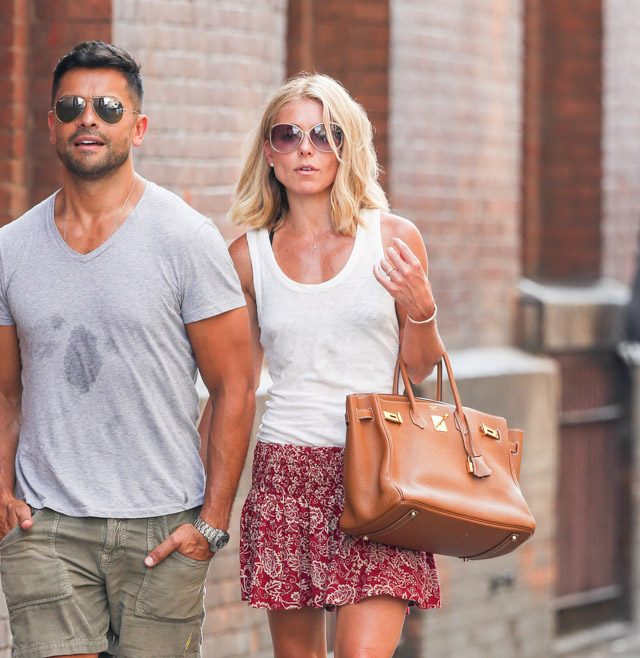 P.S. Please consider supporting our small, bag-loving team by clicking our links before shopping or checking out at your favorite online retailers like Amazon, Neiman Marcus, Nordstrom, or any of the listed partners on our shop page. We truly appreciate your support!