Chloe Moretz isn't our youngest Many Bags subject, but she's close. The 17-year-old actress is beat out only by 16-year-old Elle Fanning, and their two handbag collections definitely have some overlap. Namely, both ingenues are beloved by a select group of high-end European brands, which affords them lots of Paris Fashion Week appearances and rare handbags in their closets. Below, check out what Chloe's been carrying since she arrived on the Hollywood scene.
1 / 21
---
This fun suede number is the first bag of note that we found Chloe carrying.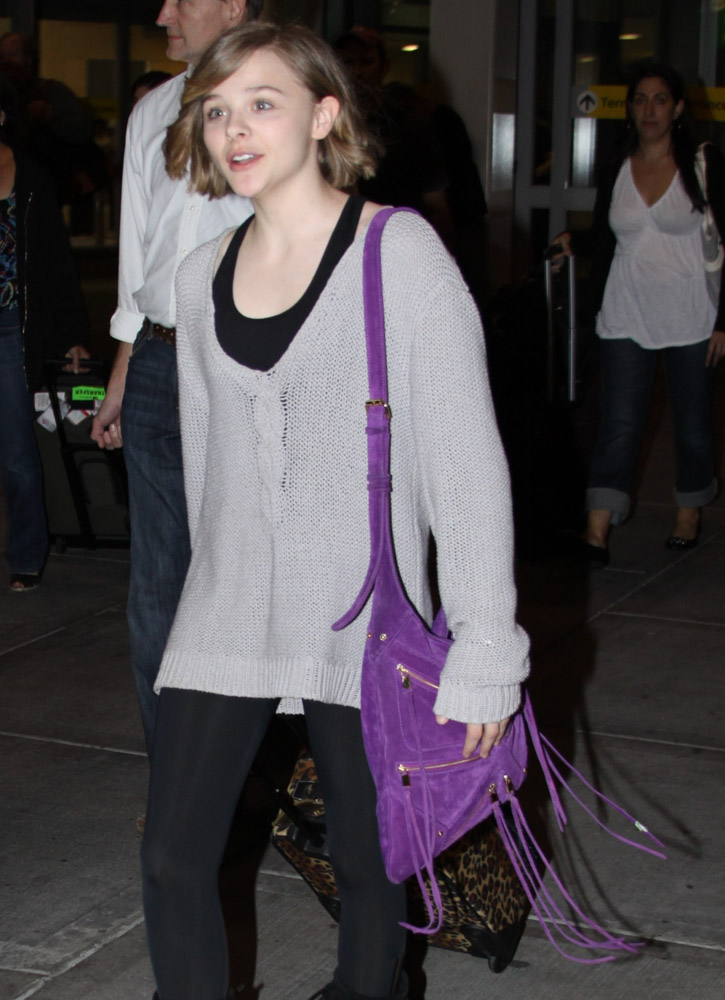 2 / 21
---
Chanel Circle Clutch
Chloe is one of Karl Lagerfeld's current favorites, so naturally she'd show up to a Chanel-sponsored party wearing a full Chanel getup.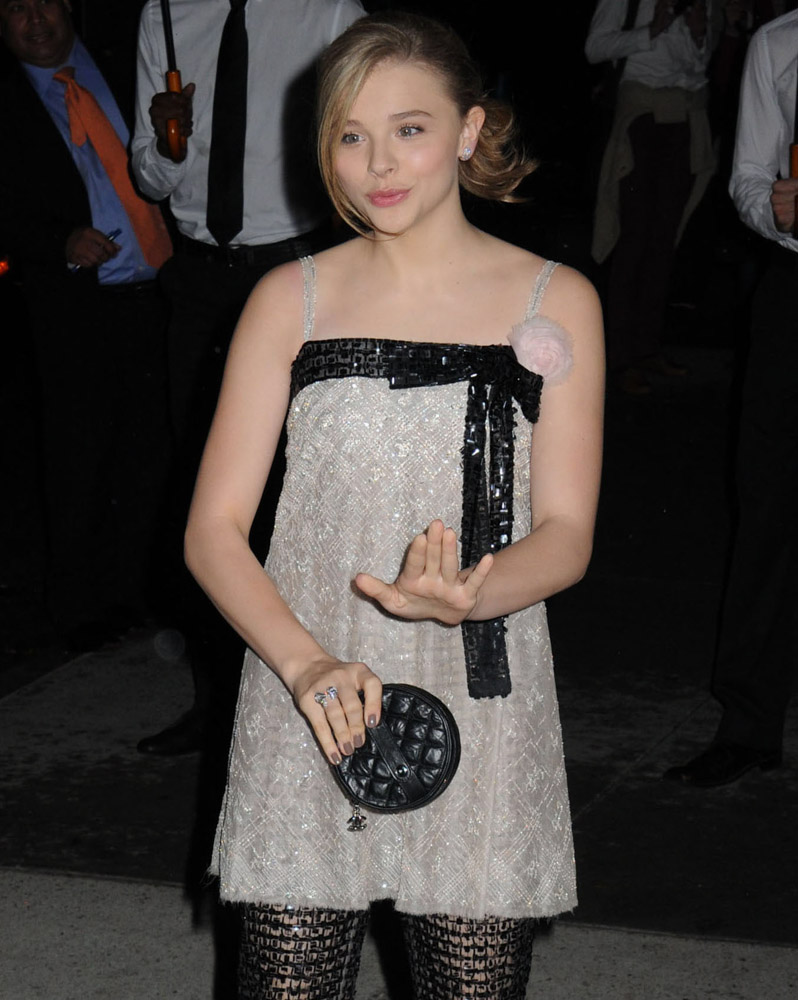 3 / 21
---
Chloe gets invited to a lot of fashion shows, and when she attends them, she often does so while carrying a bag from the brand. As one does.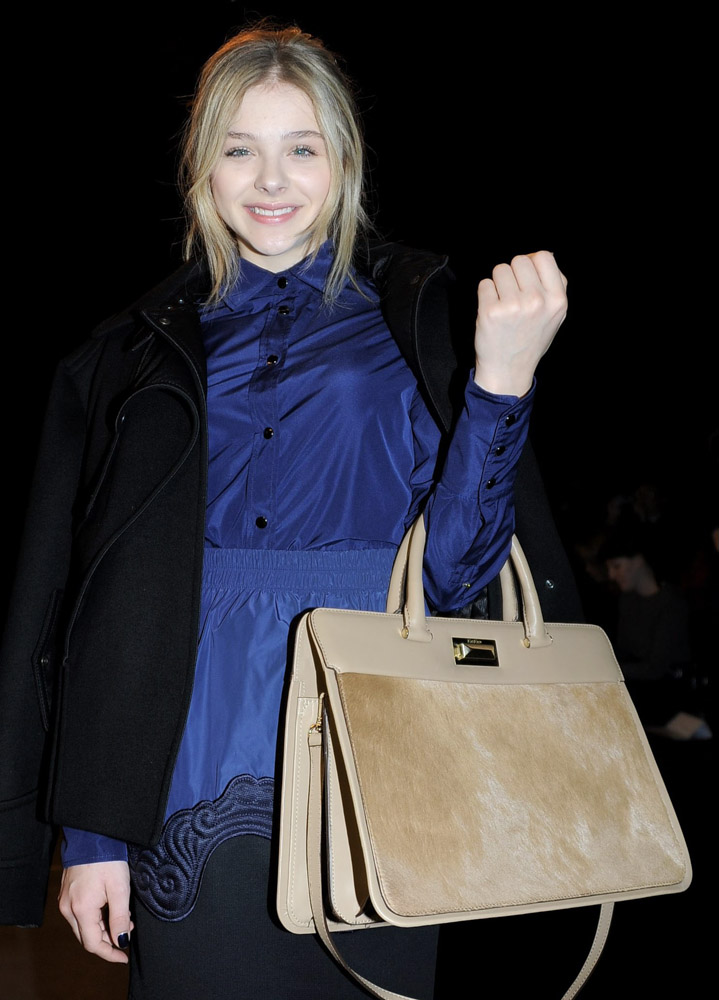 4 / 21
---
Miu Miu loves very young, blonde actresses (think Elle Fanning), so naturally the brand has made sure Chloe has a couple of its bags.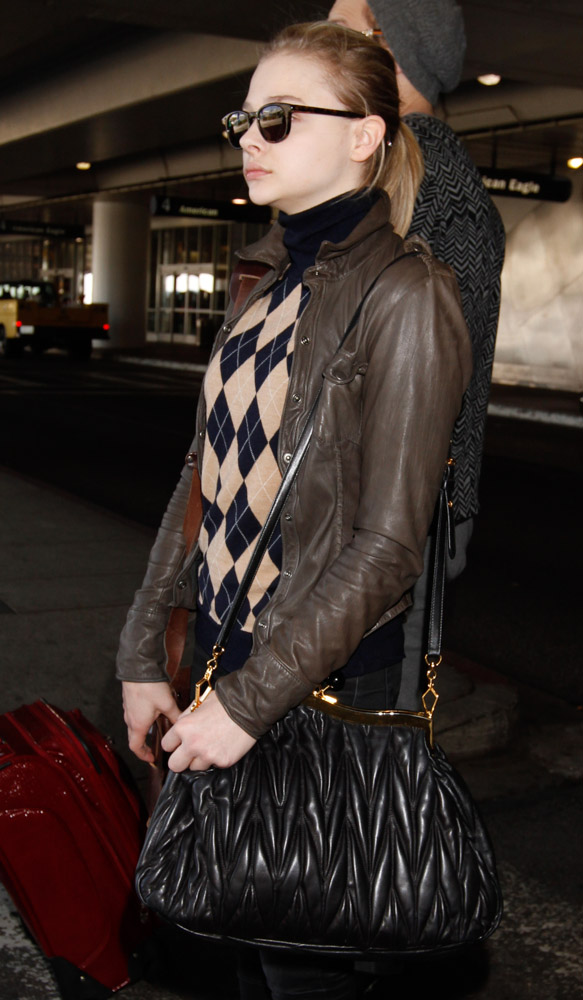 5 / 21
---
Although most of Chloe's bags skew very high-end, she does have something of a soft spot for Coach.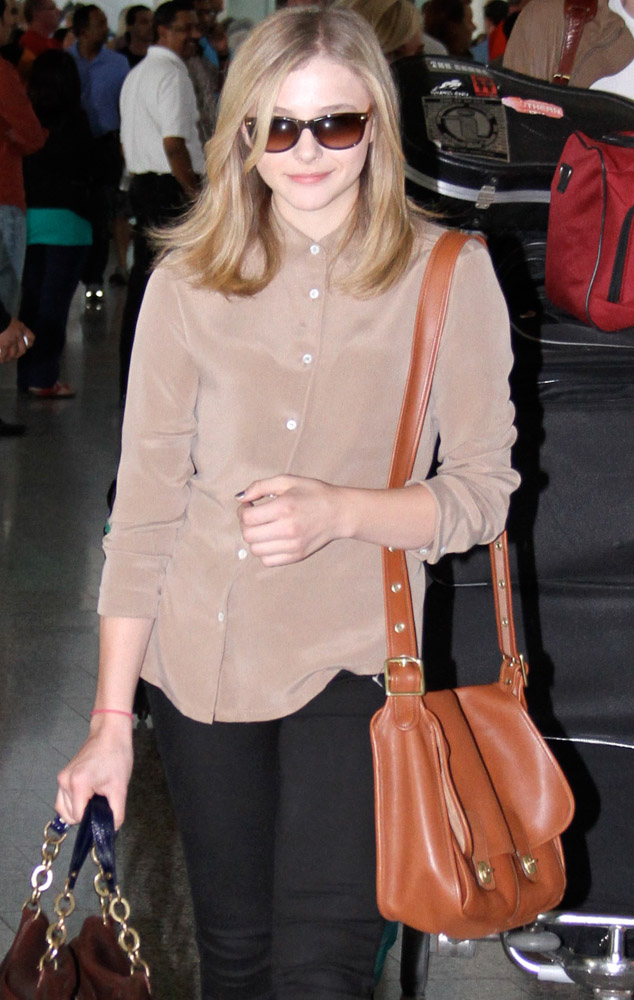 6 / 21
---
Chanel Boy Bag
This was after yet another Chanel-sponsored event. Chloe gets to go to way cooler parties than you did when you were a teenager.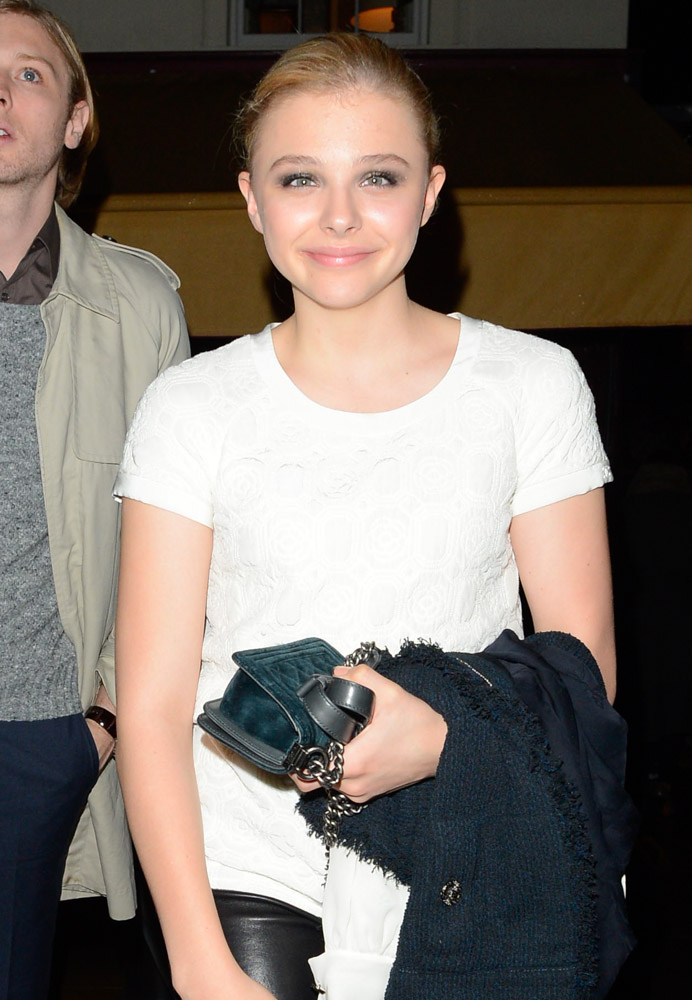 7 / 21
---
Chanel 2.55 Reissue Bag
Chloe's Reissue is arguably her favorite of her Chanel bags--she's had it for a while and carries it frequently.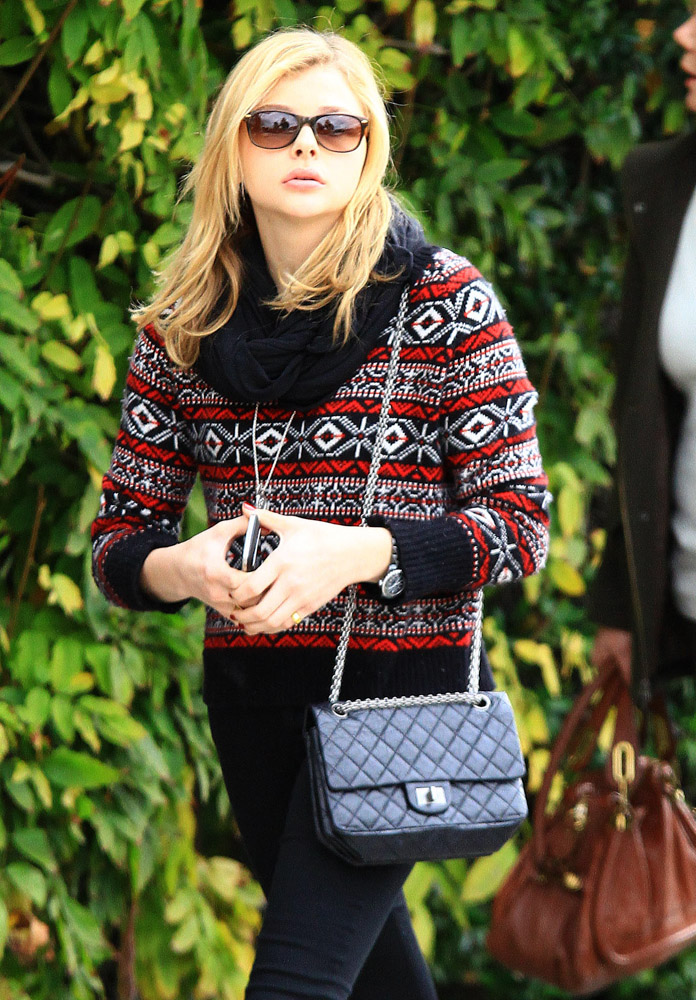 8 / 21
---
Chanel Classic Flap Bag
This is sort of how most of this gallery is going to go.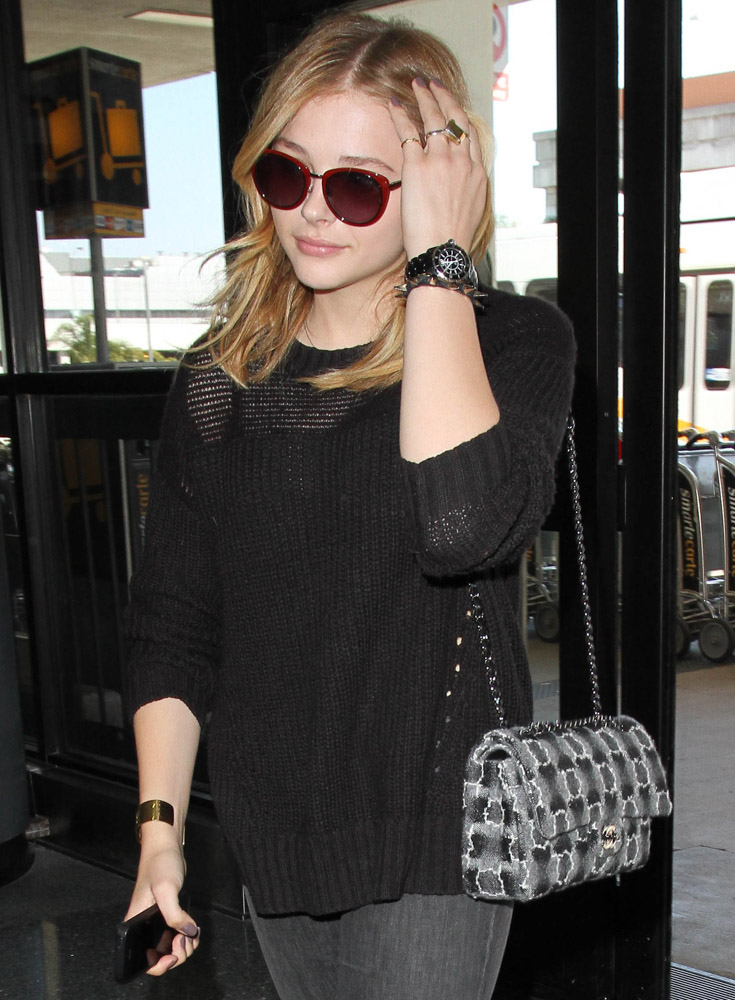 9 / 21
---
Christian Dior Bar Bag
Let's break up the Chanel with some Dior.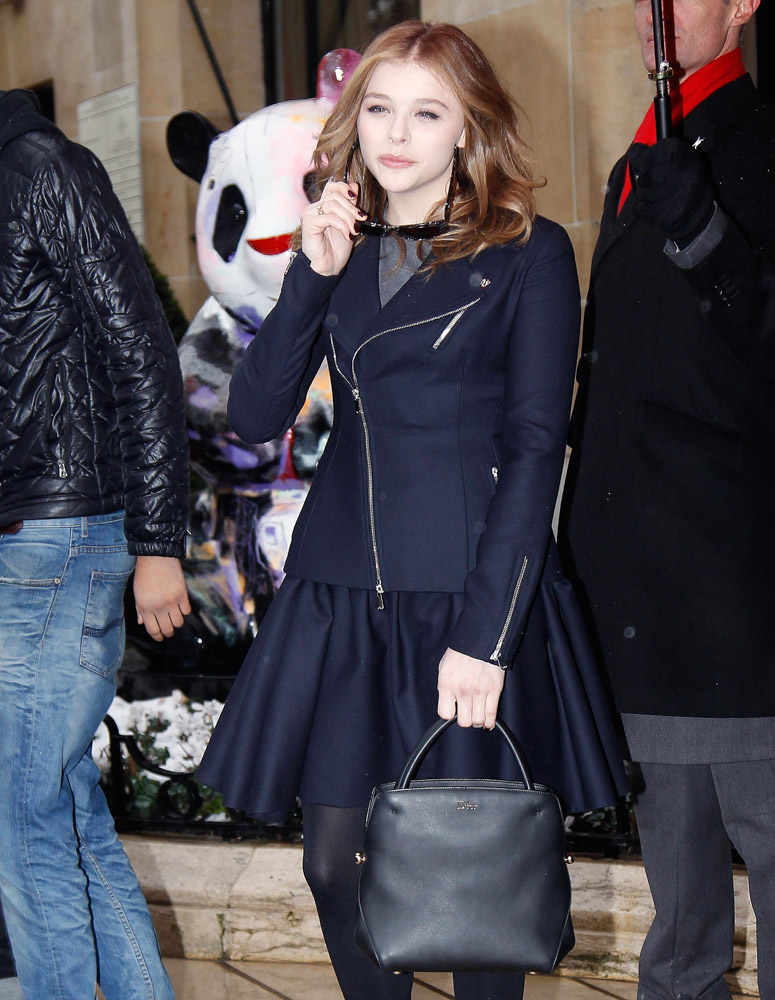 10 / 21
---
Chanel Mini Classic Flap Bag
And now back to Chanel, just as Karl would want.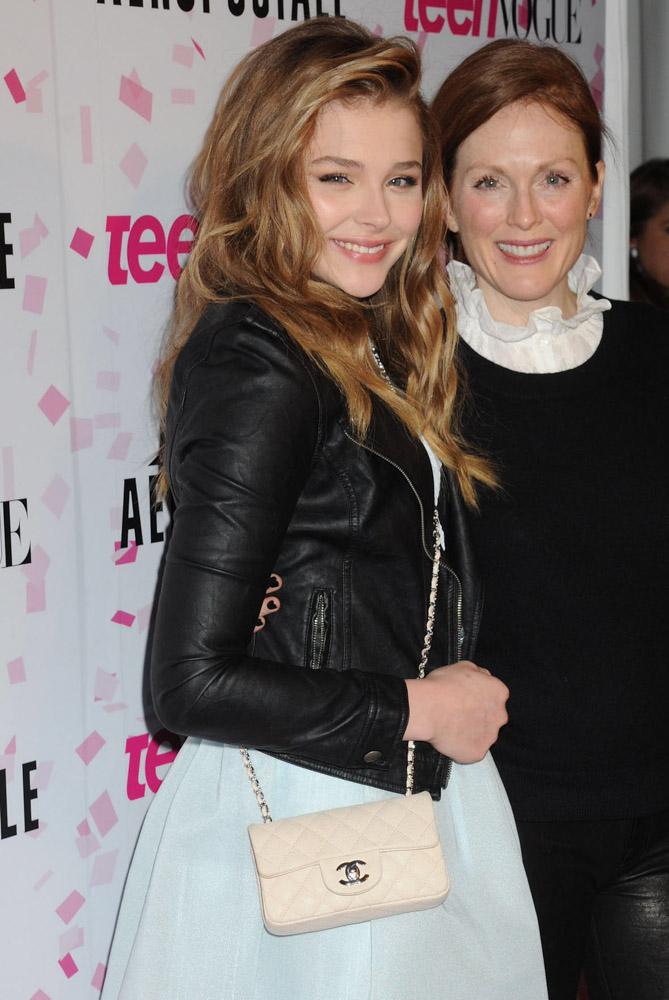 11 / 21
---
Chanel 2.55 Reissue Bag
Once more, with feeling.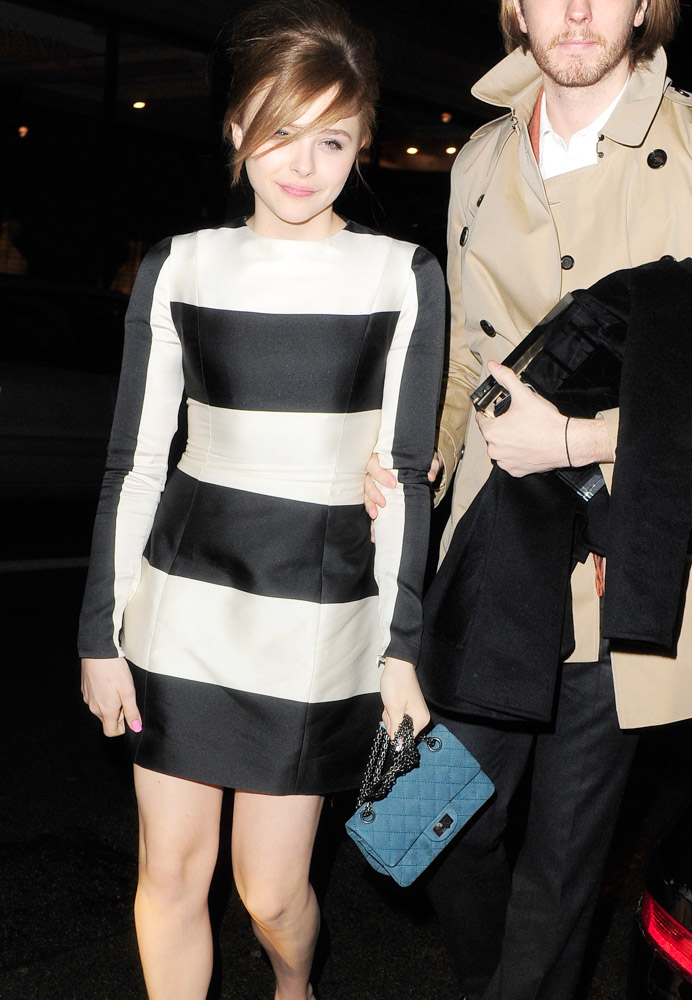 12 / 21
---
In her casual life, Chloe tends to use brown as her primary neutral more often than black, so this Miu Miu satchel fits right in.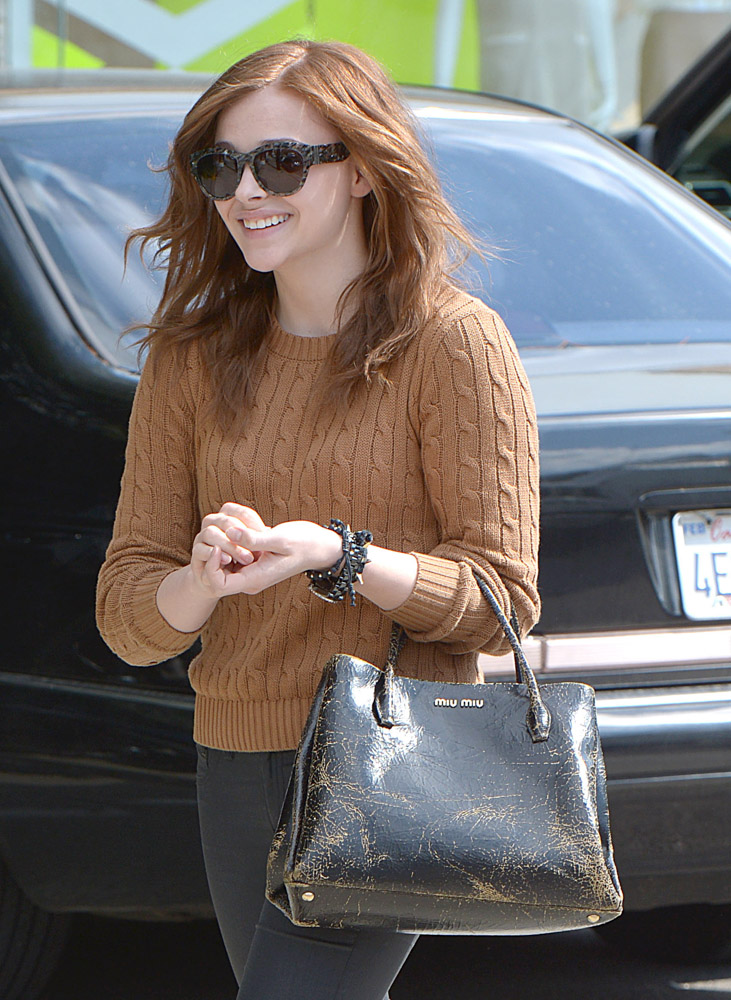 13 / 21
---
Chanel Hula Hoop Bag
Coolest teenager in the world? Maybe.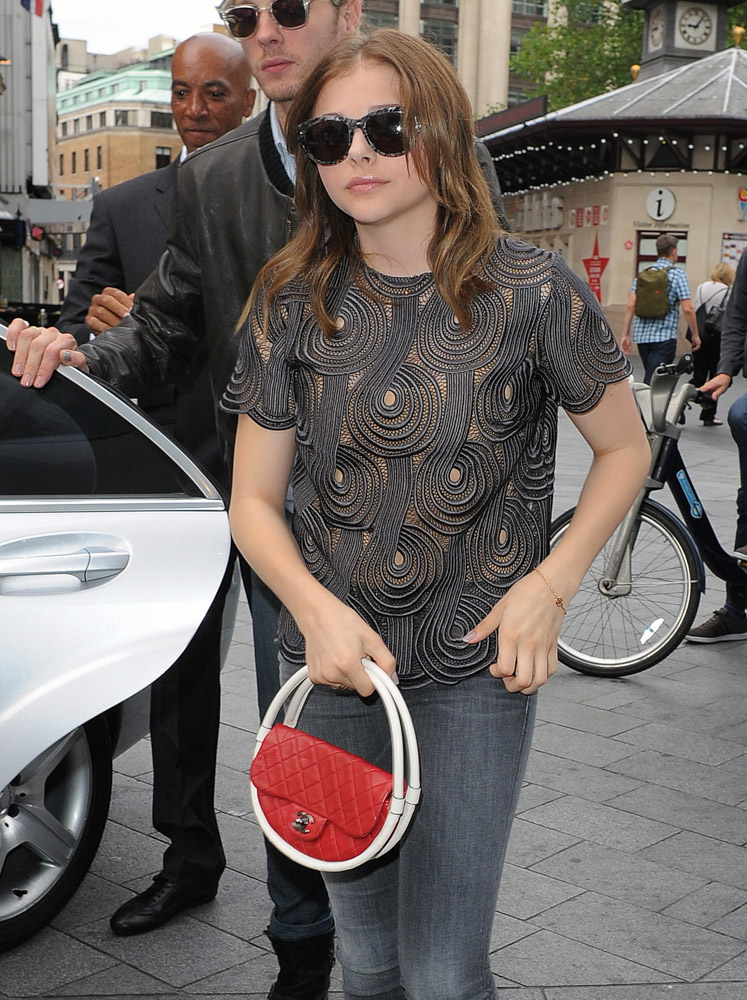 14 / 21
---
Chanel Reissue 2.55 Bag
Chloe's Reissue makes a return appearance.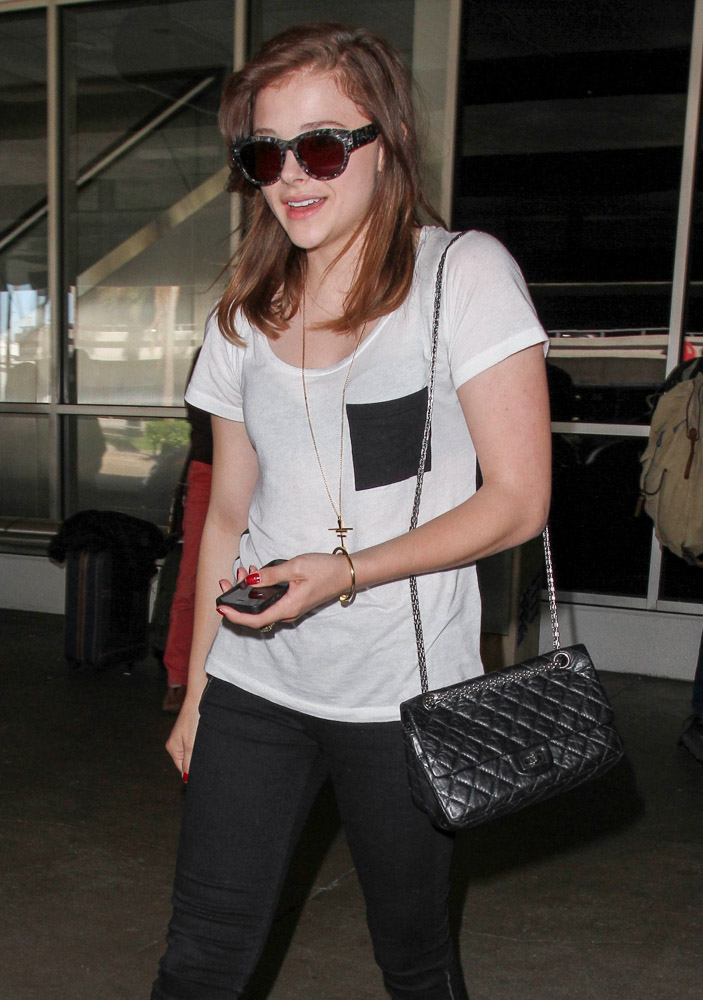 15 / 21
---
The great thing about Chloe is that she almost always chooses something age-appropriate, even if it's all wildly expensive.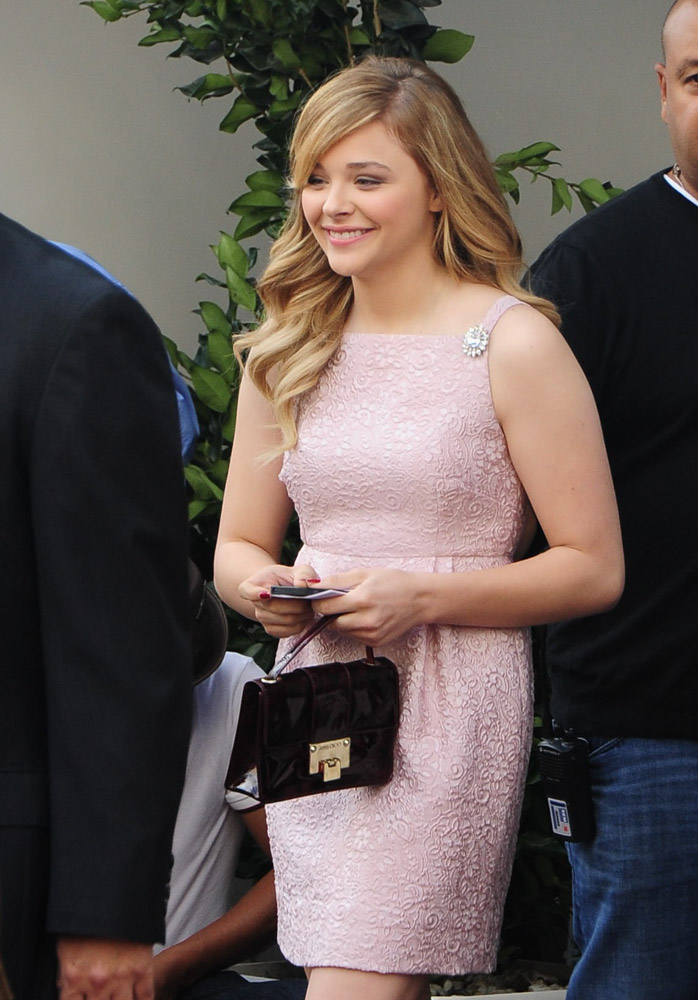 16 / 21
---
I'm consistently just as jealous of Chloe's sunglasses as I am of her bags.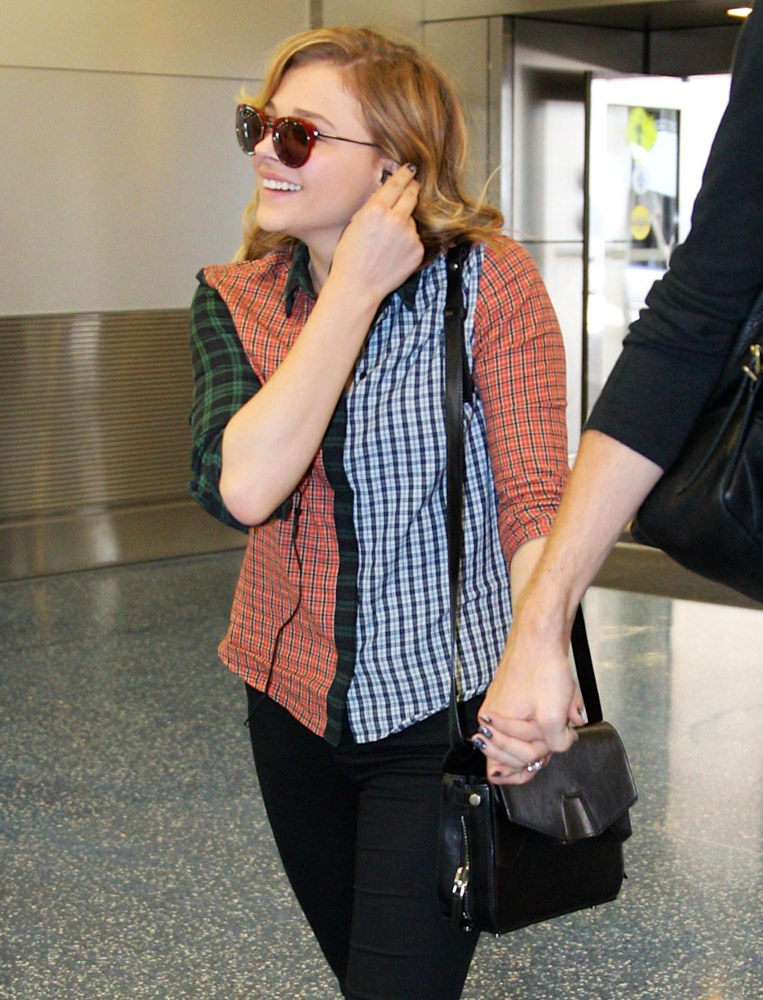 17 / 21
---
As Chloe gets older, I wouldn't be surprised if we saw her with more Saint Laurent. It suits what her personal style seems to be turning into.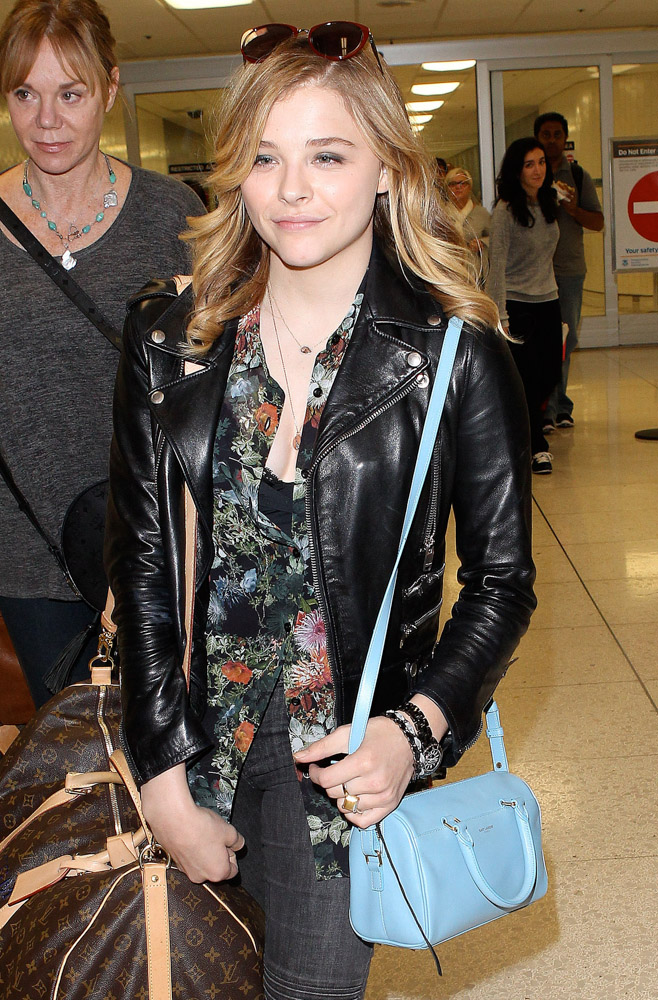 18 / 21
---
You rarely spot Chloe at the airport without her Keepall.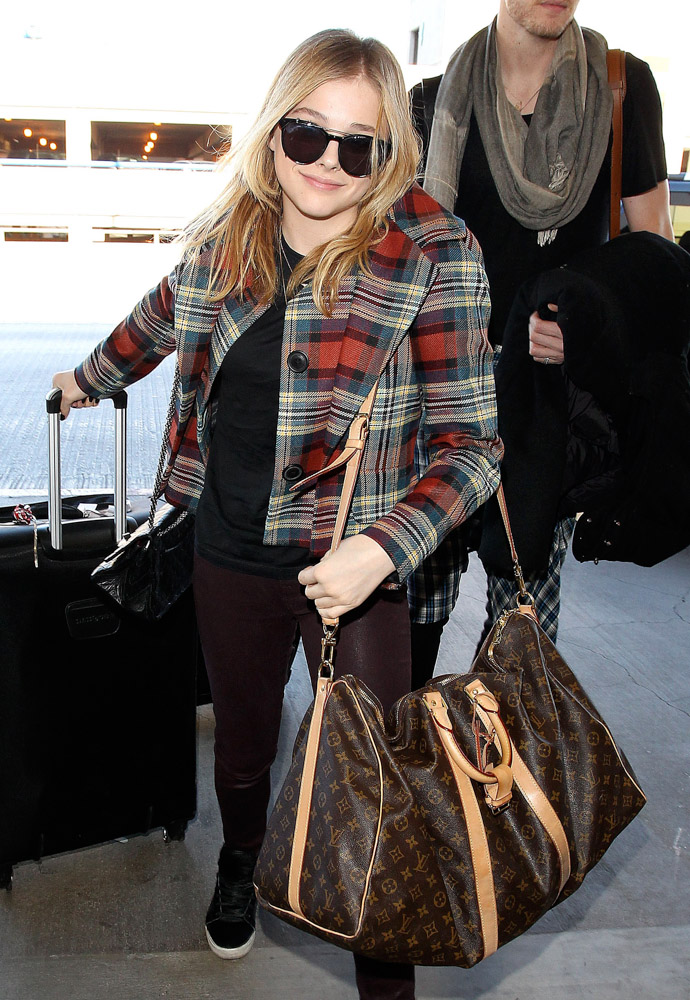 19 / 21
---
This bag is a sneak peek of what's to come in Coach's new season.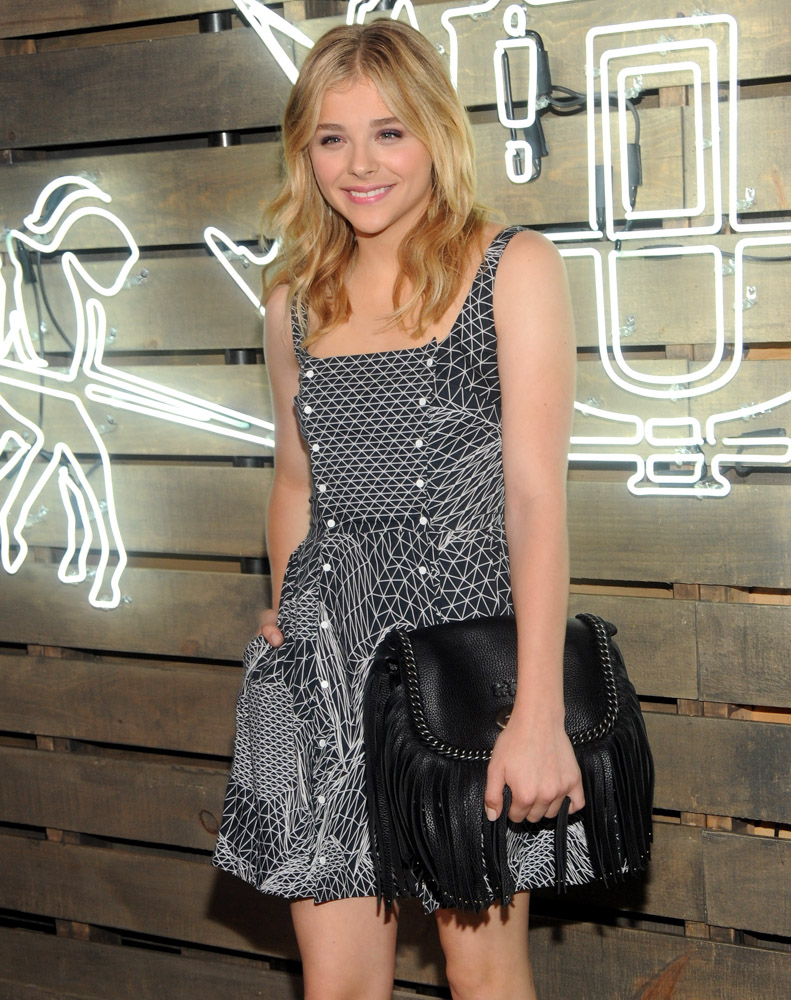 20 / 21
---
Chanel Bicolor Flap Bag
This little bag is the one which we've spotted Chloe with the most often in recent months.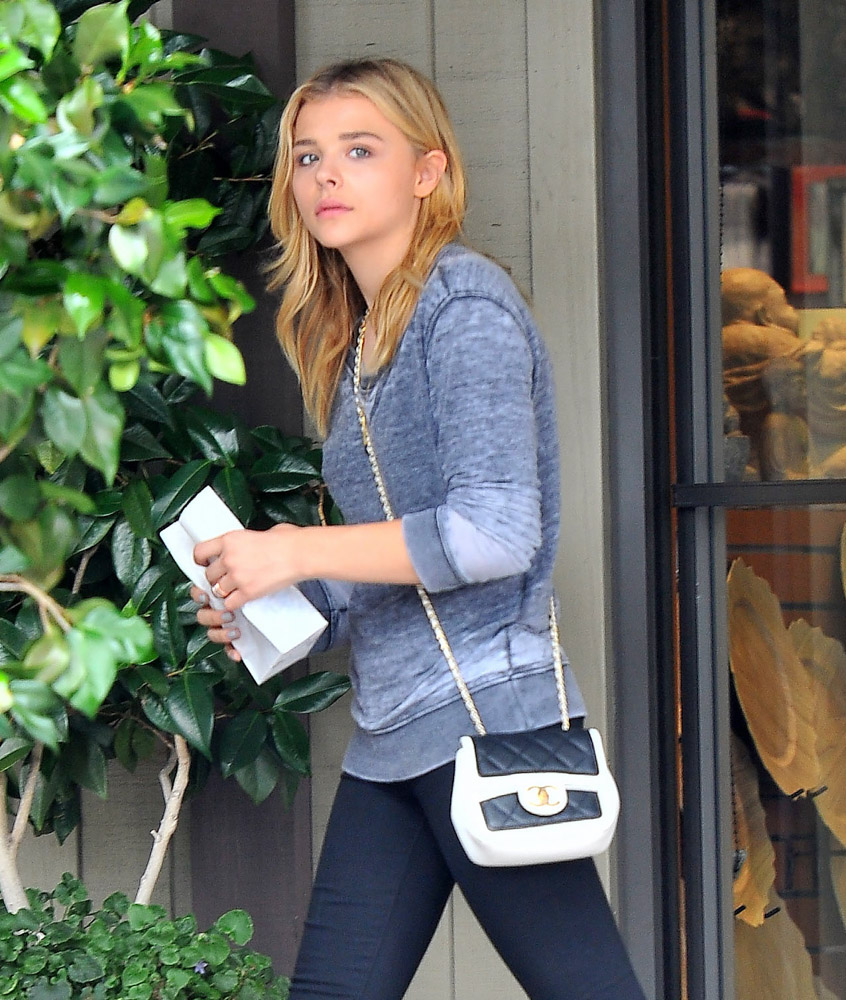 21 / 21
---
Chanel Graffiti Backpack
As Emily mentioned when we first spotted Chloe with this bag, a teenage movie star is just about the most perfect owner we could imagine for it.