When I was thinking of the next person we would highlight in our Many Bags series, I realized the gorgeous Diane Kruger would be perfect. But then again, this post could easily be called The Many Chanel Bags of Diane Kruger, because this leading lady is quite the Chanel aficionado. That isn't surprising, as the German born actress has been featured in Chanel advertisements. On top of that, she is one of Karl Lagerfeld's favorite ladies and is constantly seen head-to-toe in Chanel standing next to her good friend Karl himself.
The blonde-haired beauty has been in a relationship with Joshua Jackson (who I only associate with Dawson's Creek to this day) since 2006, and Kruger is spotted with him almost constantly, whether they're at events or just doing normal couple stuff. Her style can be described as prim and proper for the most part, but when she dresses down she epitomizes casual chic. Other than Chanel bags, Diane is clearly a major fan of designer brands and has carried some of the most beautiful accessories over her years in the spotlight. Come to think of it, she might have the most enviable closet of all the celebrities we talk about.
1 / 24

Seen at a Chanel show, this head to toe Chanel look (though her shoes are Christian Louboutin) is finished with a little known Chanel clutch.
2 / 24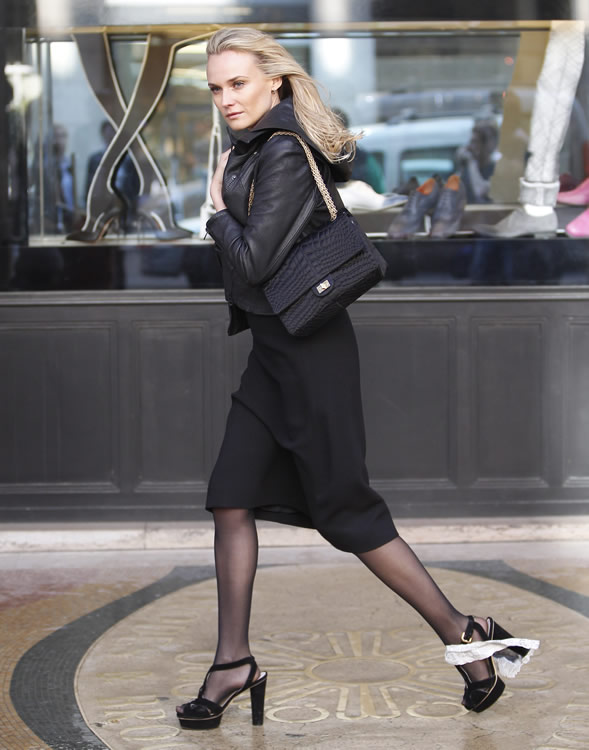 Talk about the ultimate Chanel bag, Diane looks ravishing carrying her black Chanel Silkscreen Printed Alligator Flap Bag. Not sure what is on her foot though...
3 / 24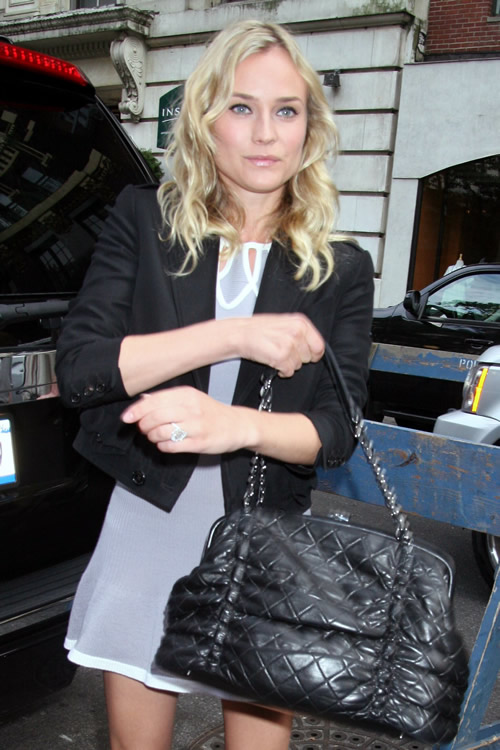 Diane loves Chanel and is an unofficial ambassador of the brand. Here she is seen toting a classic Chanel Sharpei Frame Bag.
4 / 24

Changing up her look, Diane looks beach chic carrying her Chloe Elsie Bag. Shop Chloe via Net-A-Porter.
5 / 24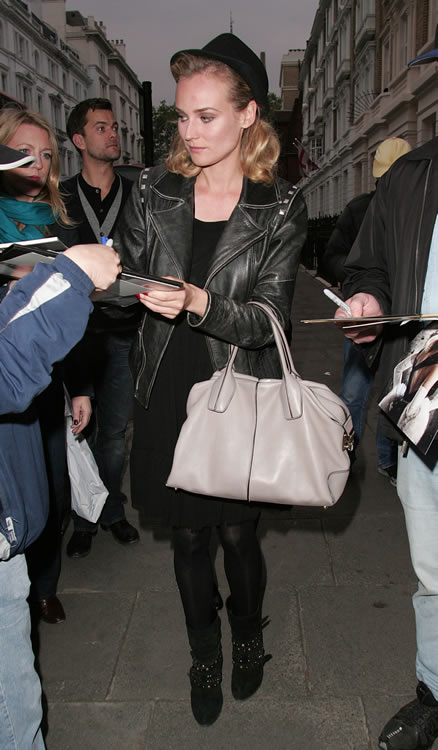 Other than the hat, I really like this all black look on Diane paired with her grey Tod's D-Styling Bauletto Medio. Shop Tod's via Saks.
6 / 24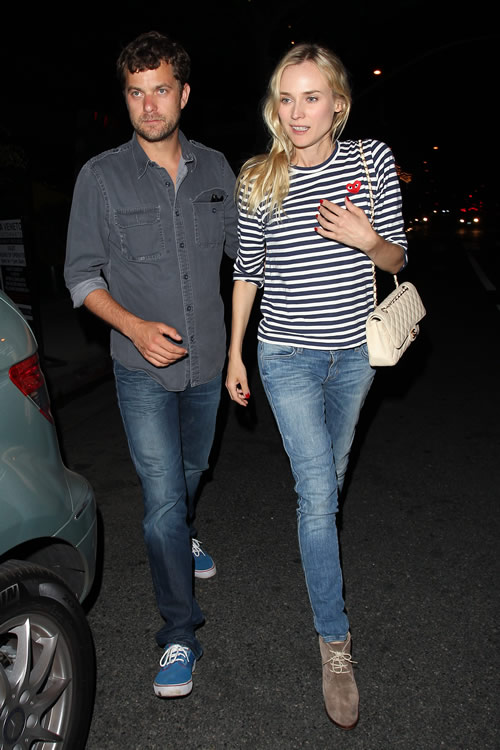 Here is one of many pictures of Diane carrying what is an accessory staple for her, her cream Chanel Classic Flap bag...
7 / 24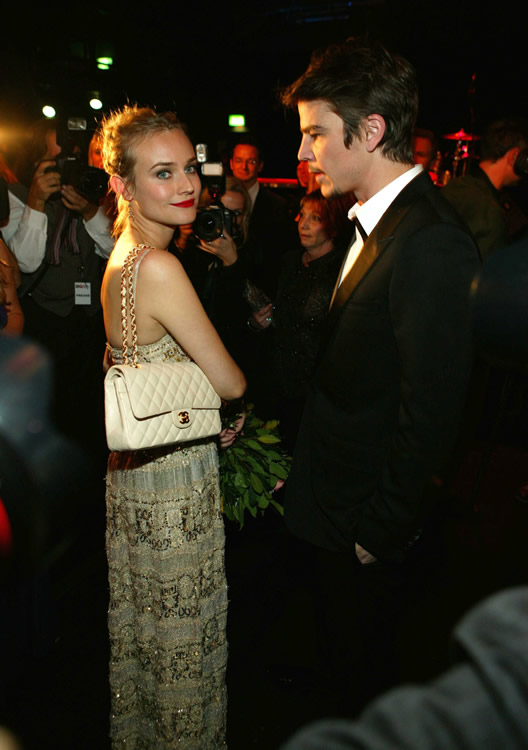 and again...
8 / 24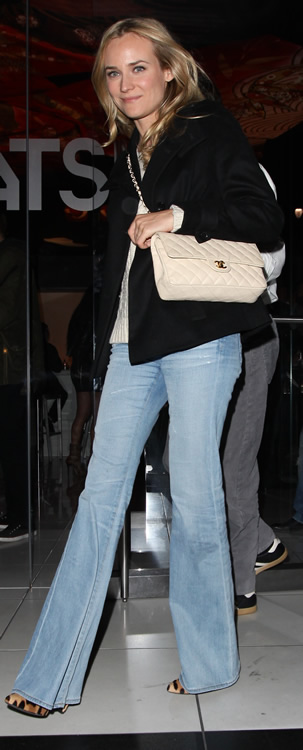 and one more time.
9 / 24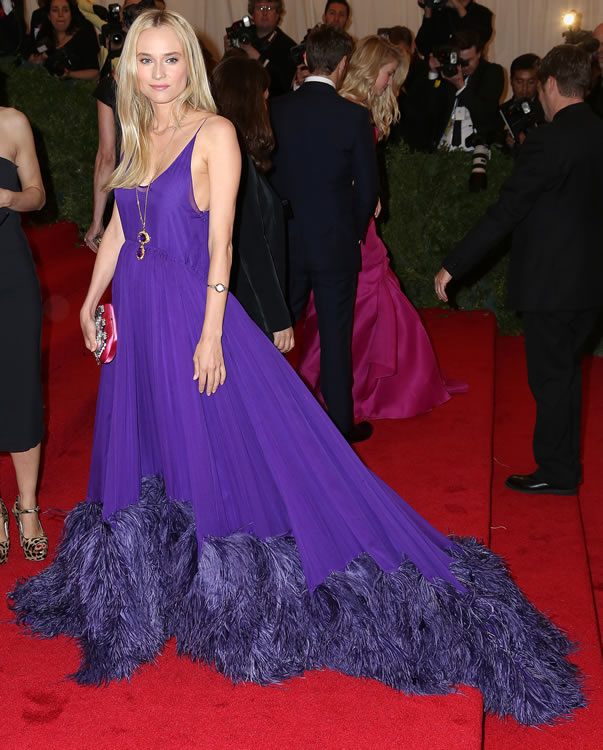 Another personal favorite look, Diane looked stunning in a Prada purple layered crepe silk chiffon V-necked gown with ostrich feathered hemline is loose but on a body like hers it looks flawless. With a fuchsia embellished Prada clutch, Diane finishes off her look. Shop Prada via Neiman Marcus.
10 / 24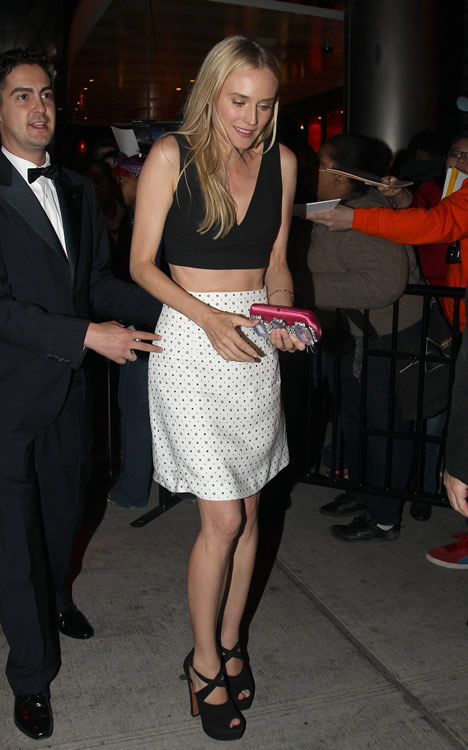 For the Met gala after-party, Diane changed her outfit but kept her Prada clutch. Shop Prada via Neiman Marcus.
11 / 24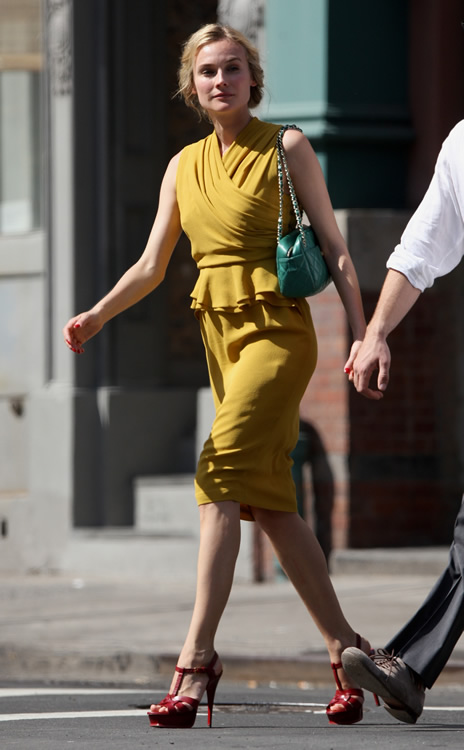 I love this entire outfit, from her YSL shoes to her 3.1 Phillip Lim dress to her green Chanel Quilted Zip Top Handle Bag. Shop YSL via Net-A-Porter.
12 / 24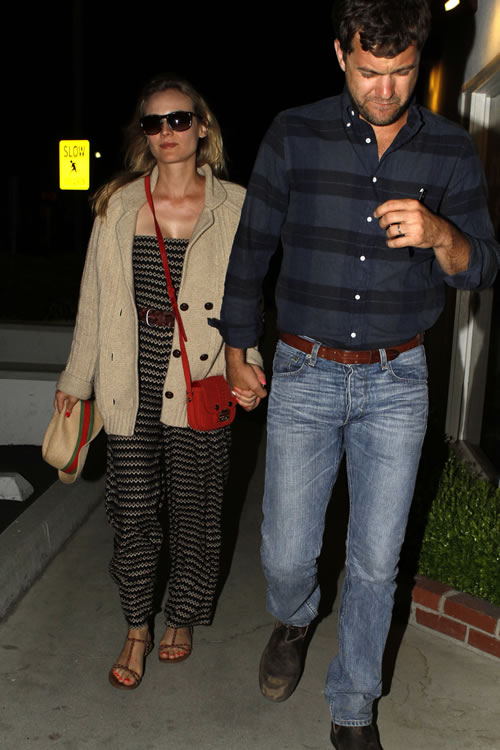 Another day another bag, this time Diane accessoriezes with a red Jason Wu Miss Wu Mini Shoulder Bag purse that matches her works well with her fedora hat as well. Shop Jason Wu via Neiman Marcus.
13 / 24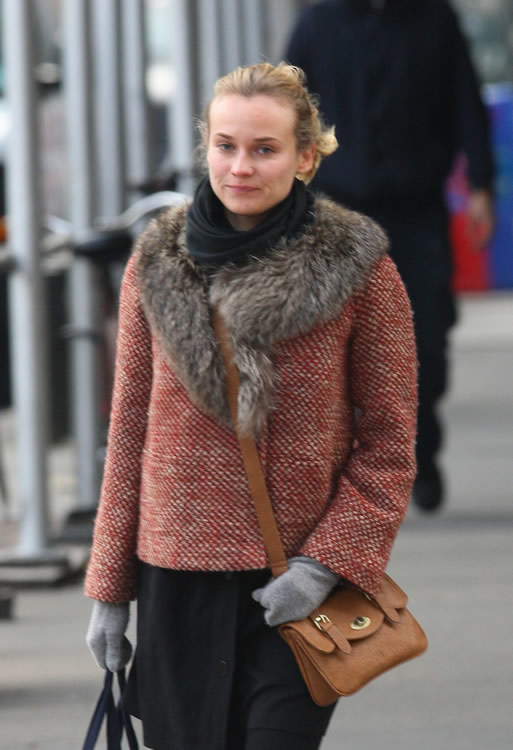 Seen out on the streets of NYC, Diane carried a small Mulberry Bag to carry her essentials. Shop Mulberry via Net-A-Porter.
14 / 24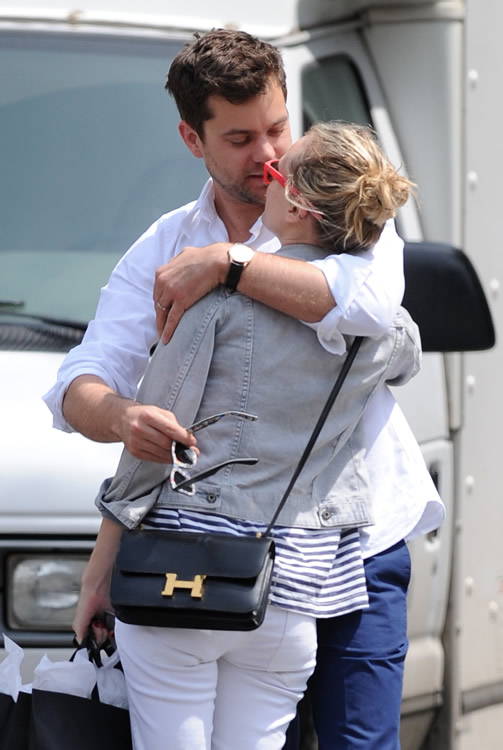 You would think she'd be more of an Hermes girl than she is, but with a closet filled with Chanel, Diane only needs to bring out her Hermes Constance Bag once in a while.
15 / 24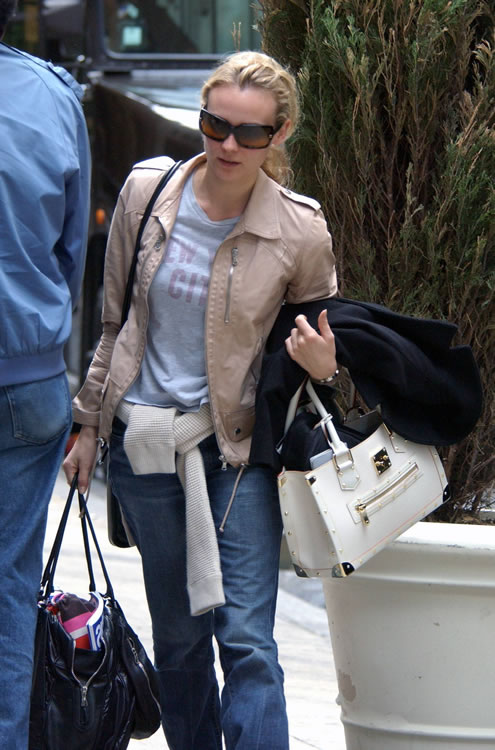 While the Louis Vuitton aesthetic isn't aligned with Diane's personal style, the Louis Vuitton Suhali Le Fabuleux is one of the most timeless and classy bags they've launched.
16 / 24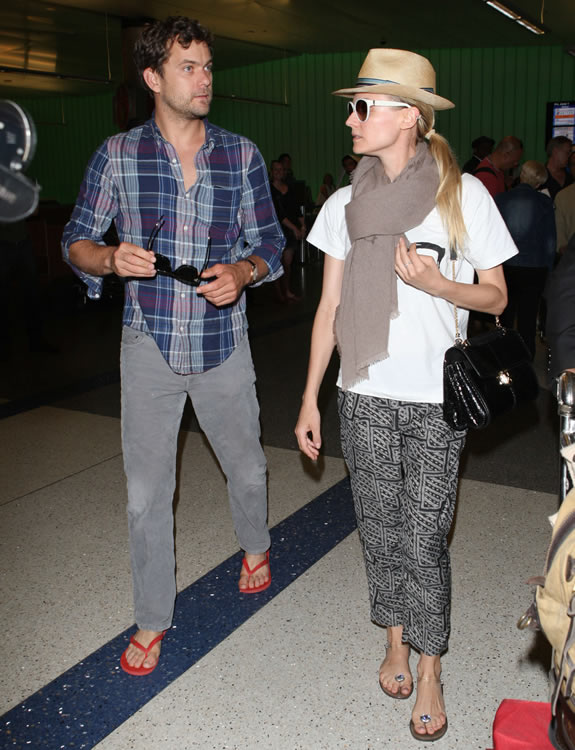 In place of a black Chanel bag, Diane also loves this beautiful Nina Ricci Bag...
17 / 24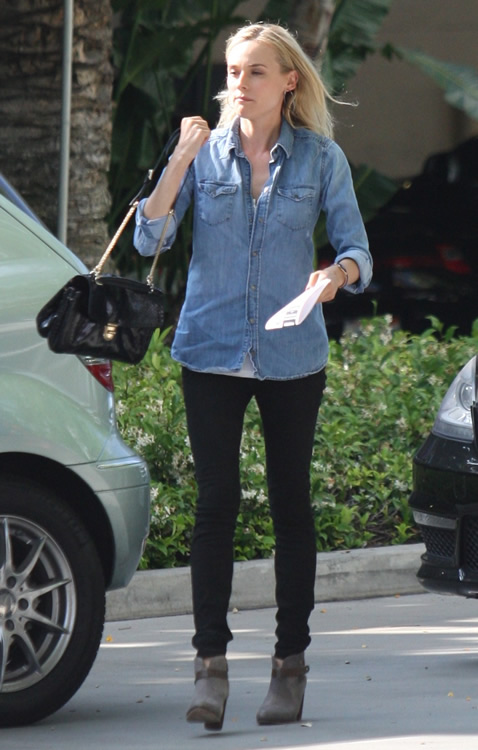 so much so that she carries it multiple times. Shop Nina Ricci via Barneys.
18 / 24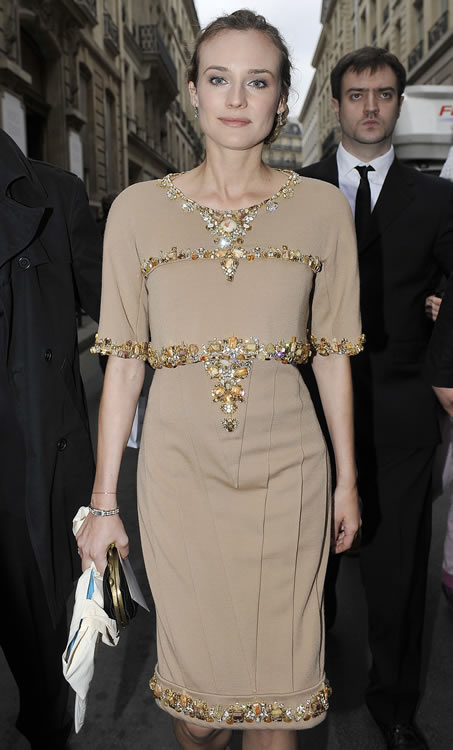 I love this Chanel Fall 2010 Couture collection dress along with the Miu Miu sandals Diane chose to wear with it. As for her box clutch... my guess is Chanel. When in doubt with Diane Kruger, guess Chanel. Shop Miu Miu via Net-A-Porter.
19 / 24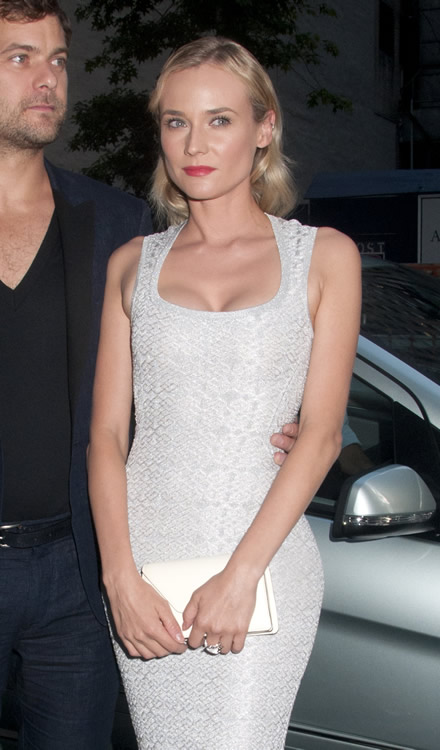 With a nod to old Hollywood glamor, this Azzedine Alaia silver long body hugging dress she wore to a screening of 'Farewell, My Queen' looked perfect with her white Valextra Clutch. Shop Valextra via Barneys.
20 / 24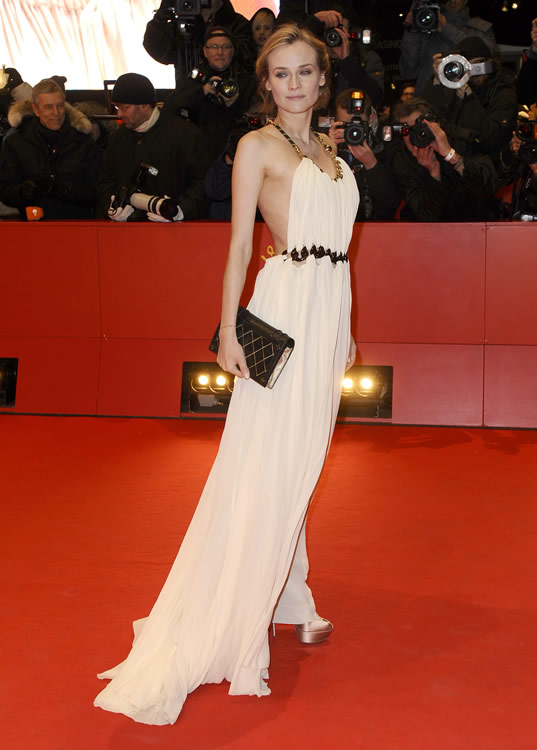 Another red carpet event and another Chanel bag, in her Grecian like Vionnet dress Diane wore a Chanel Book Clutch.
21 / 24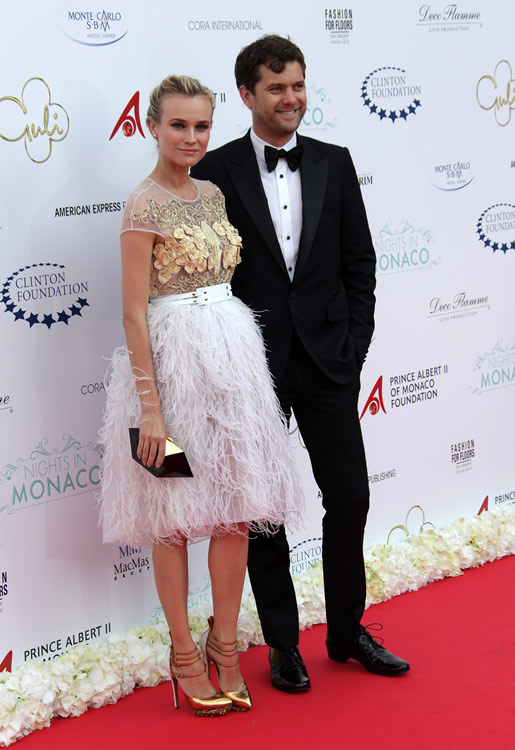 In a Prabal Gurung Fall 2012 ivory tulle dress, Diane wore gold Nicholas Kirkwood for Prabal Gurung heels and paired it with a geometric Roger Vivier Blue Blood Navette clutch.
22 / 24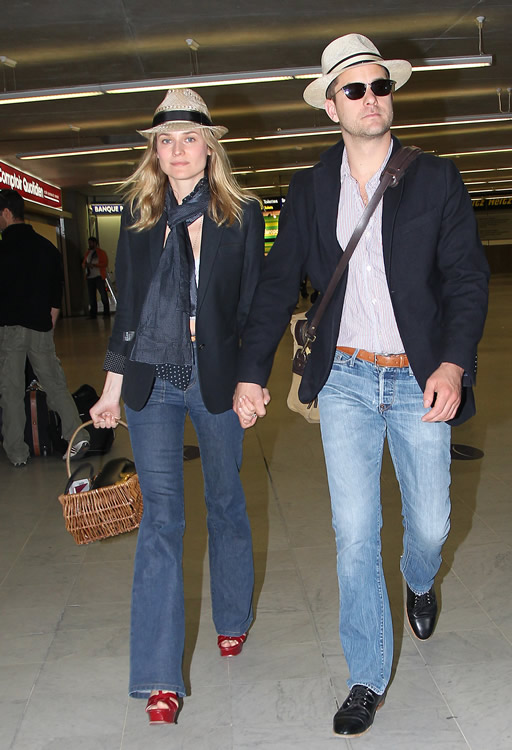 Seen arriving in France, this is one of my favorite pictures of the lovebirds. I can't 100% confirm, but I believe this is a Chanel straw basket bag, tres chic.
23 / 24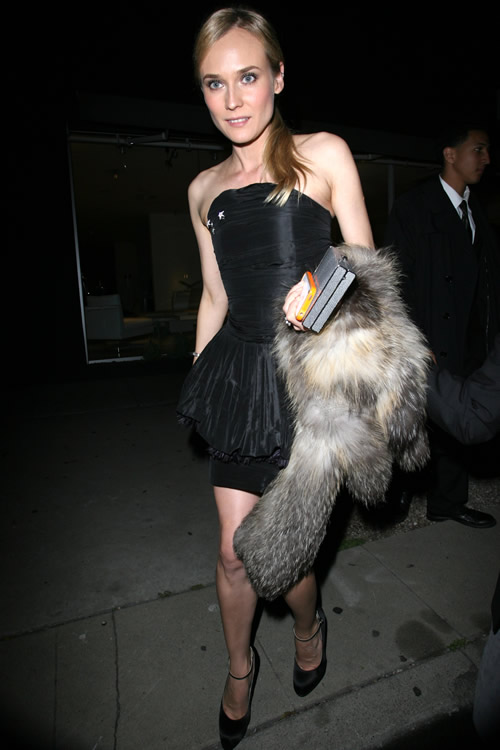 For a pre-Oscar party, Diane changed up this Chanel dress drastically to fit her personal style. And with it, another box clutch.
24 / 24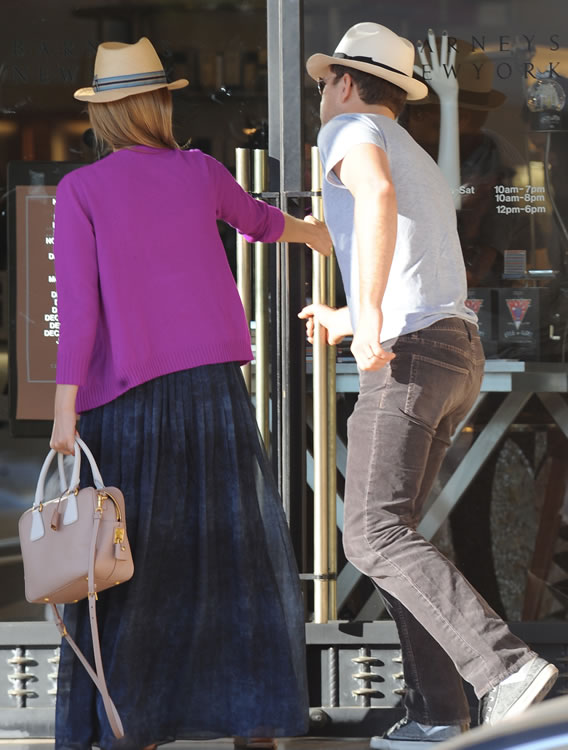 Though her collection of designer bags seems to be endless, we are going to finish our Many Bags of Diane Kruger gallery with her carrying a blush hued Prada Saffiano Bag. Shop Prada via Neiman Marcus.