Céline Dion has been camped out at the Royal Monceau for what seems like ages now, getting her outfits styled by celeb stylist and ANTM judge Law Roach, and every single exit has become a huge fashion affair. She signs autographs and greet fans every time, and she was recently inspired to hand off her Louis Vuitton bag to her assistant so that she could climb atop her limo and address her adoring public. She had a fantastic time at Paris Couture Week, and seems to be having a fantastic time in general, all while decked out in full designer looks. Viva la Céline!
1 / 8
Céline Dion's dedication to handbags goes deep: this bag du jour comes from the forthcoming Céline Dion collection, a business venture with Canadian label Bugatti. Also, has anyone ever been more excited to see the paparazzi? I think not.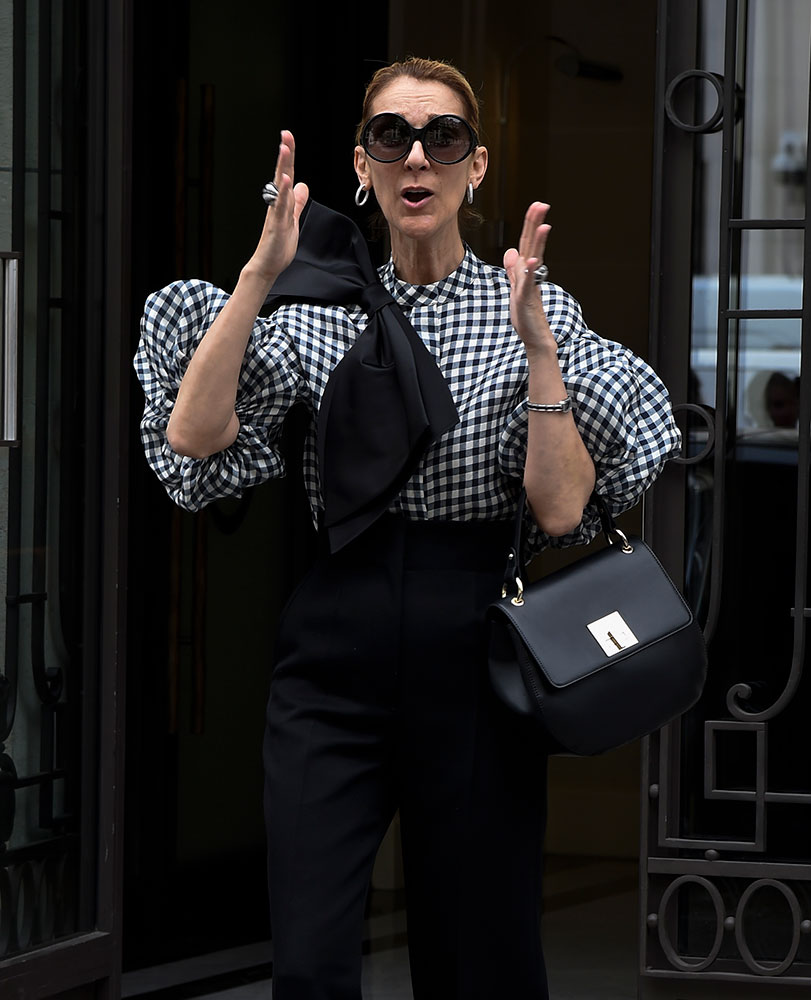 2 / 8
Delvaux Brillant Bag
Here she is at Paris Couture Week with an aptly named Delvaux Brilliant Bag. This is what she wore to the Giambattista Valli show, where she sat front row with Anna Wintour. Shop the Delvaux Brillant Bag via Barneys ($6,150)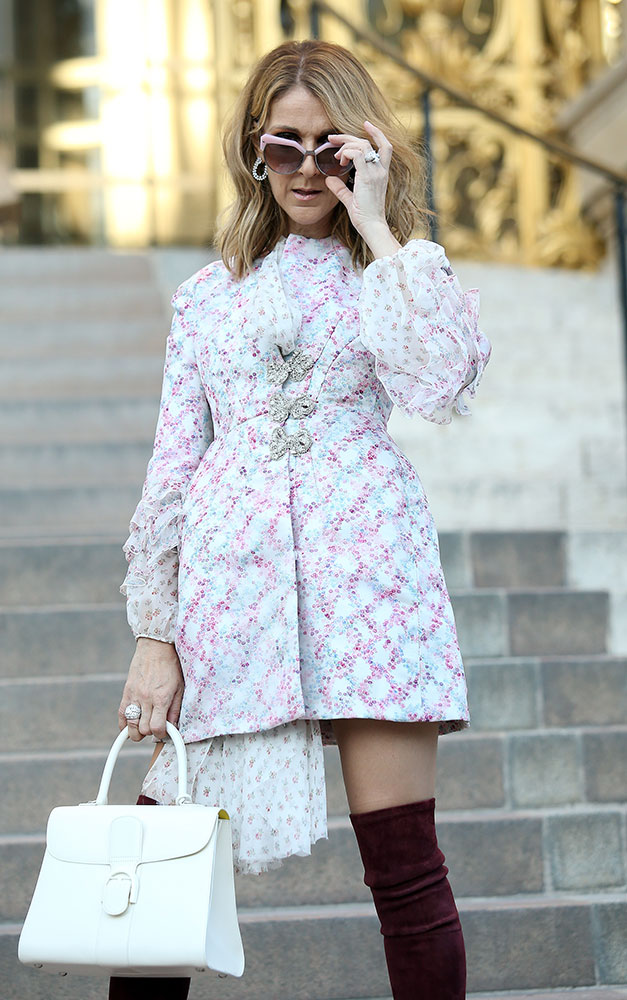 3 / 8
Dior Diorever Tote
This emerald green Dior Diorever pairs beautifully with her embellished Gucci coat. Shop Dior via Vestiaire Collective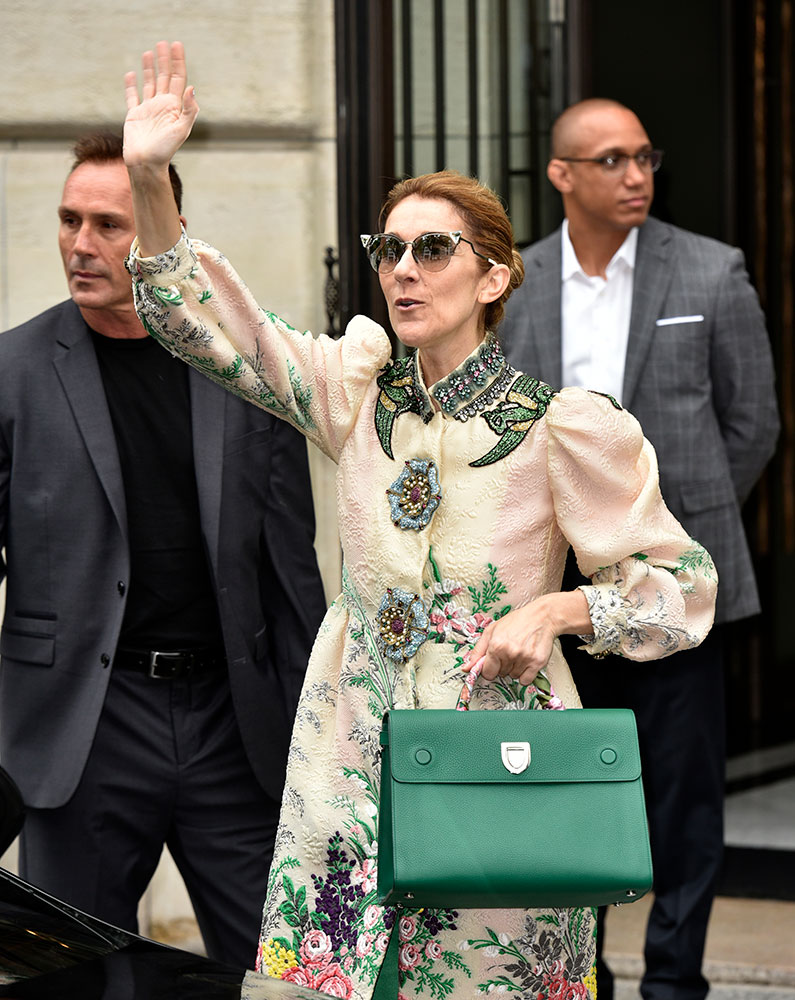 4 / 8
Gucci Sylvie Bag
Here she is adorned with more Gucci, this time in the form of a dainty Gucci Sylvie Bag. Shop the Gucci Sylvie Bag via Gucci ($2,250)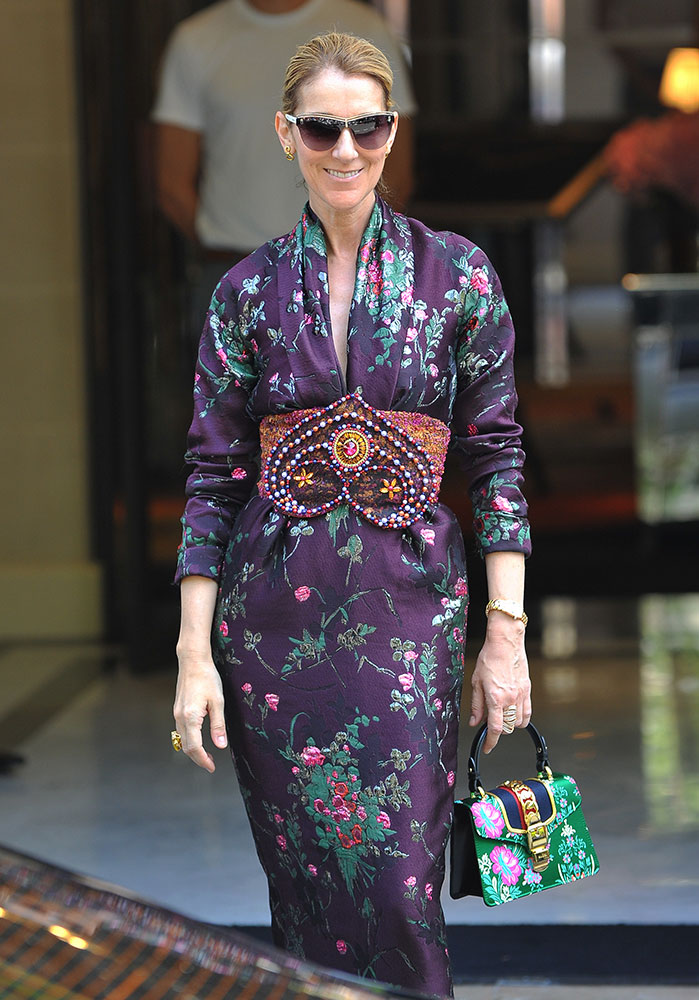 5 / 8
Hermès Himalayan Crocodile Kelly Bag
Céline is not immune to the charms of Hermès, and in fact owns one of the most exotic and exclusive of the brand's bags: this Himalayan croc edition.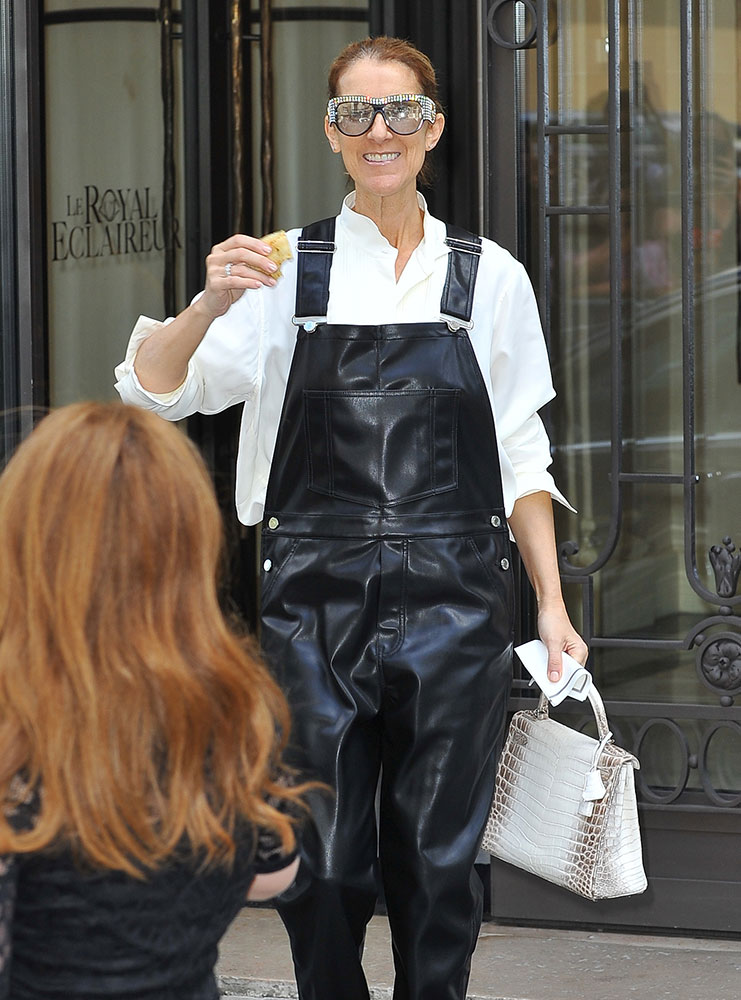 6 / 8
Louis Vuitton City Steamer Bag
Here she is exiting her hotel in what appears to be a pair of sumptuous Louis Vuitton pajamas. She's stayed on brand here with a Louis Vuitton City Steamer Bag. Shop the Louis Vuitton City Steamer Bag via Louis Vuitton ($3,850)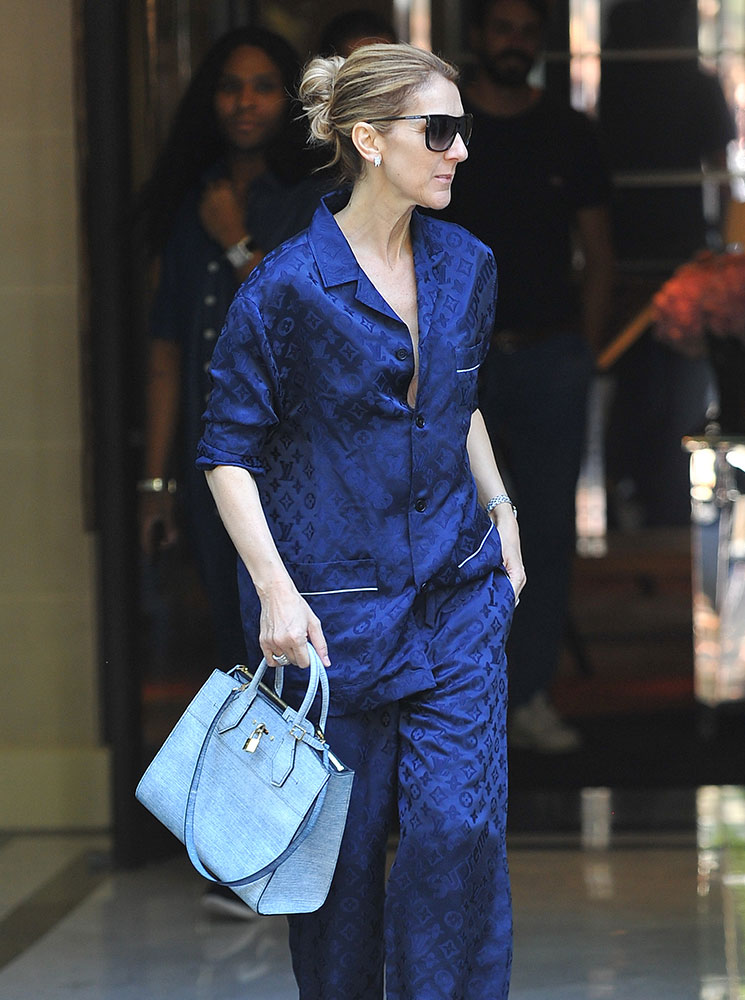 7 / 8
Saint Laurent Sac de Jour Tote
Kisses for all! She paired this pink gator-embossed Sac de Jour with an all pink ensemble. Shop the Saint Laurent Sac de Jour via farfetch.com ($2,890)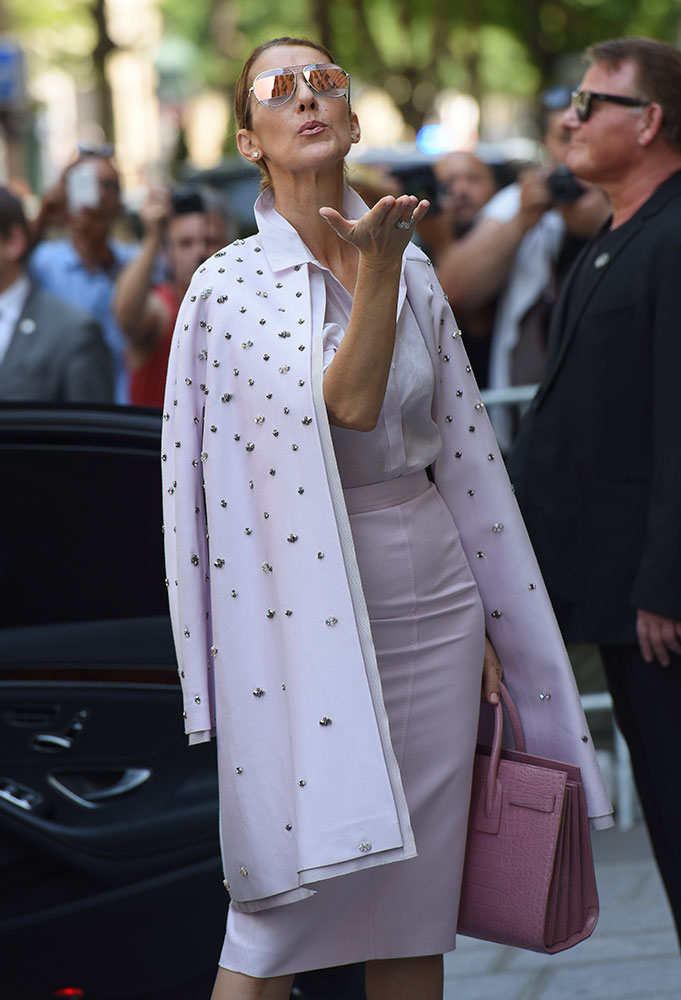 8 / 8
Dior Top Handle Bag
We'll end with this lovely, full Dior look she donned at Dior Haute Couture. She's carrying a Dior bag, naturally. Shop Dior via Vestiaire Collective