Readers, we have failed you. Beyoncé stepped out with a handbag last week, and we had absolutely no idea what it was. Knowing Bey, it could be anything. Her handbag preferences are all over the place. But if there is one among you who can enlighten us, we would be so grateful. There is no monetary or material reward, of course. The reward is purely spiritual. In other news, Coach threw a great party in NYC last week, so celebs gave the brand's latest bag a lot of love. Also, something is clearly in the water, because celebs are suddenly all about mouse ears.
1 / 8
Alessandra Ambrosio
Tod's Double T Mini Shoulder Bag
$1,595 via Saks
Alessandra Ambrosio has done a lot of repping for Tod's in recent months. She was very fond of the Tod's Wave Bag, and here she is shopping in LA with a new Tod's mini.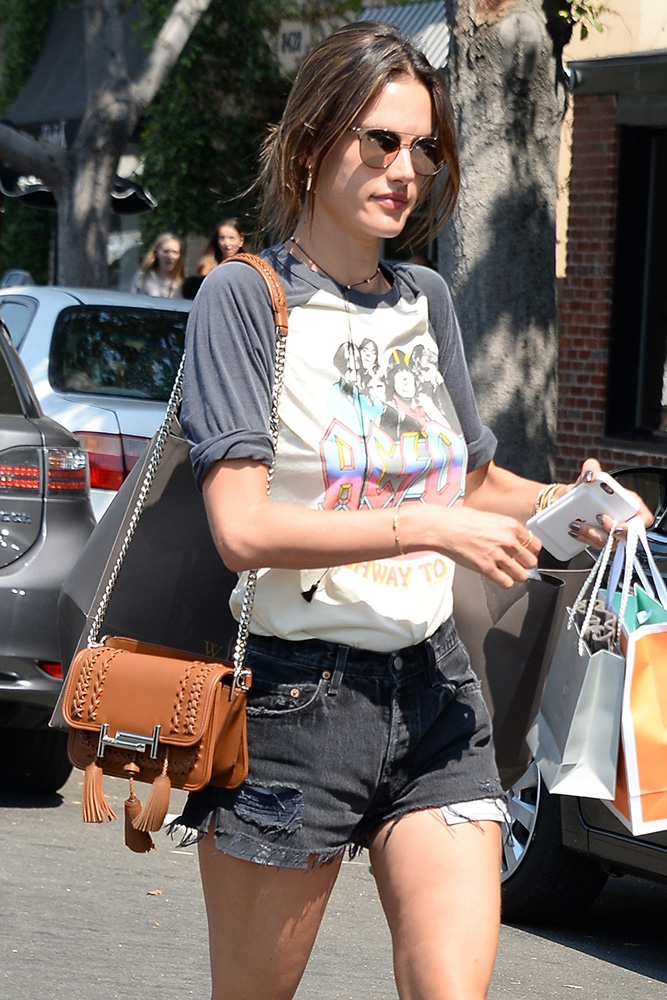 2 / 8
Beyoncé
Queen Bey was recently spotted out with her mom Tina Knowles and this suede MYSTERY backpack in NYC. Tell us what this is, hive mind! I can't stand the intrigue.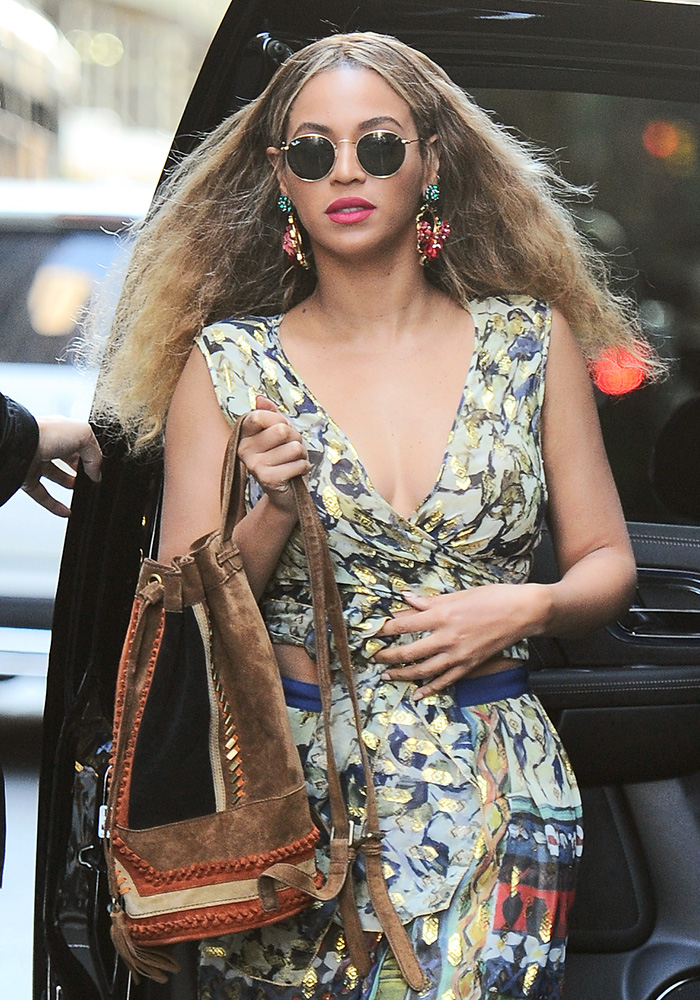 3 / 8
Chloë Grace Moretz
Coach Rogue Bag
$795 via Coach
Here's Chloë Grace Moretz on her way in to the Coach x High Line Summer Party in NYC. She's carrying a special Coach Rogue Bag that features Felix the Cat, the wonderful, wonderful cat. (That's part of his theme song, btw.) This bag made its debut in Coach's Resort 2017 collection.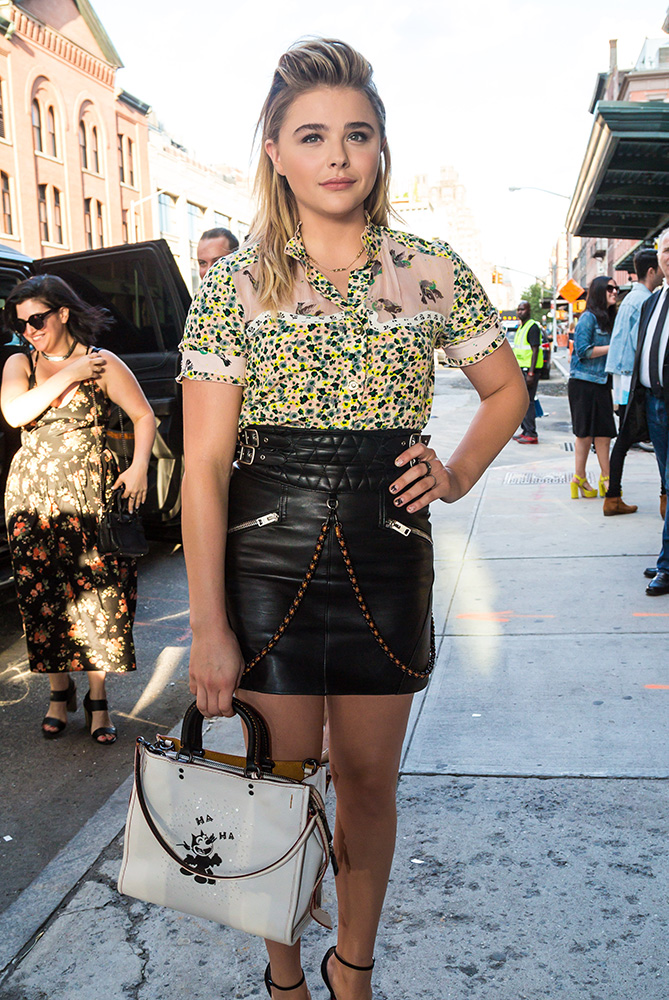 4 / 8
Chrissy Teigen recently carried this adorable blue suede Chloé Inez Shoulder Bag while doing a little shopping with John and baby Luna in Beverly Hills.
5 / 8
David Beckham
Louis Vuitton Keepall Bag
Here's David Beckham, hauling his oversized Louis Vuitton Keepall around Paris. David just so happens to be in town for the Louis Vuitton Spring 2017 men's collection show. Quelle surprise!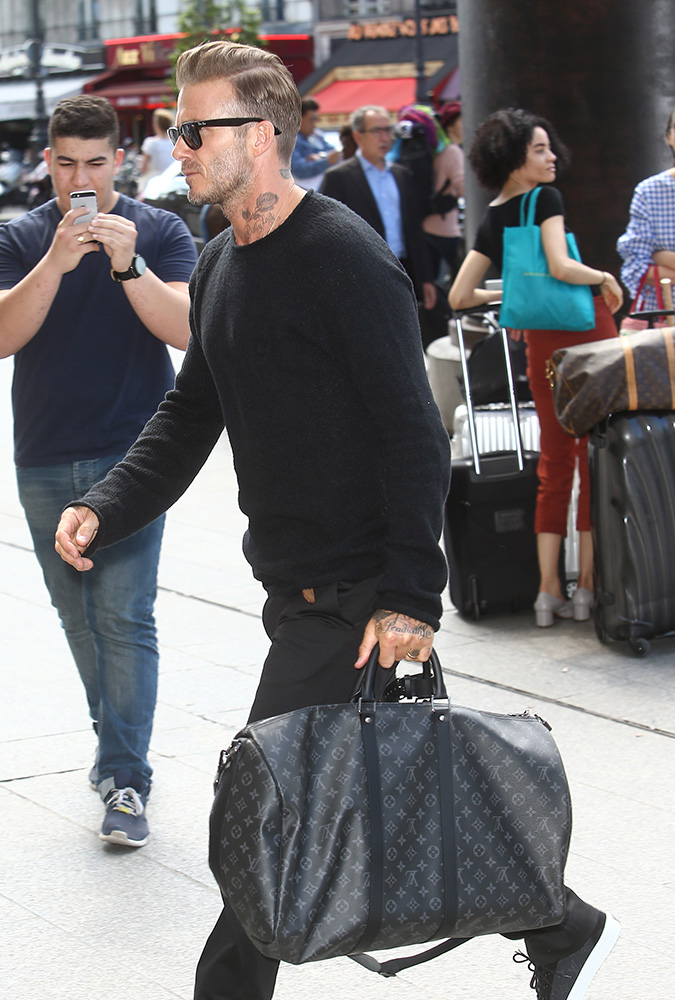 6 / 8
Hailey Baldwin
Coach Studded Rogue 25 Bag
$595 via Coach
Hailey Baldwin also attended that NYC Coach party, and she brought along a studded orange leather version of the Rogue. Her dress is also Coach.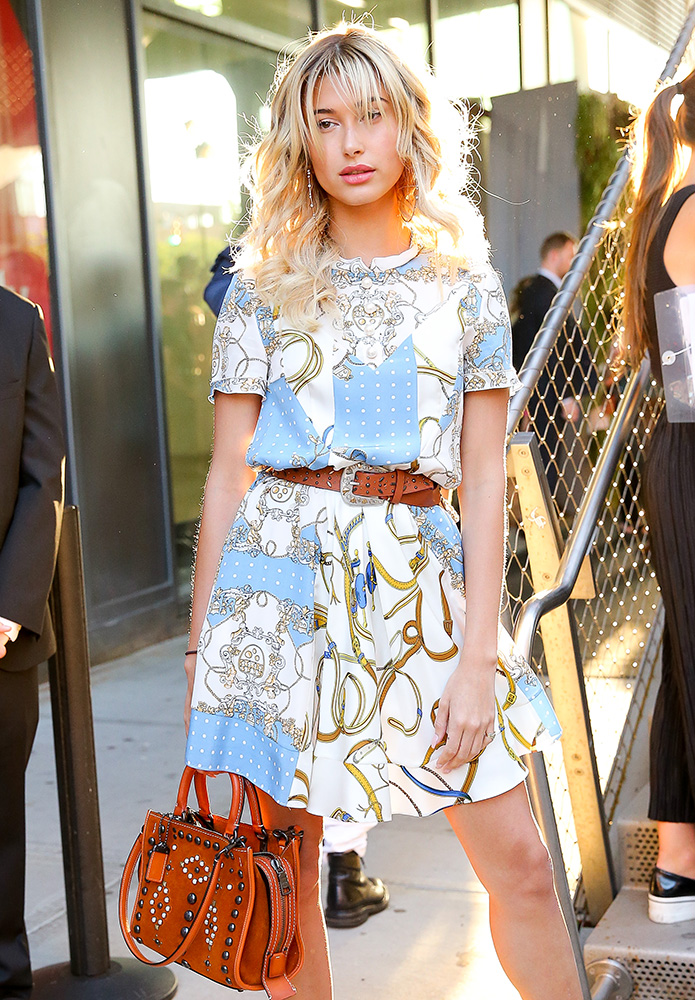 7 / 8
Heidi Klum
Saint Laurent Helena Mini Bucket Bag
$770 via Saks
Here's a stunning candid shot of Heidi Klum in NYC. She's carrying a bag we haven't seen before, a tropical patterned Saint Laurent Helena Mini Bucket Bag. Thus, the Bucket Bag lives on to see another summer, and possibly fall.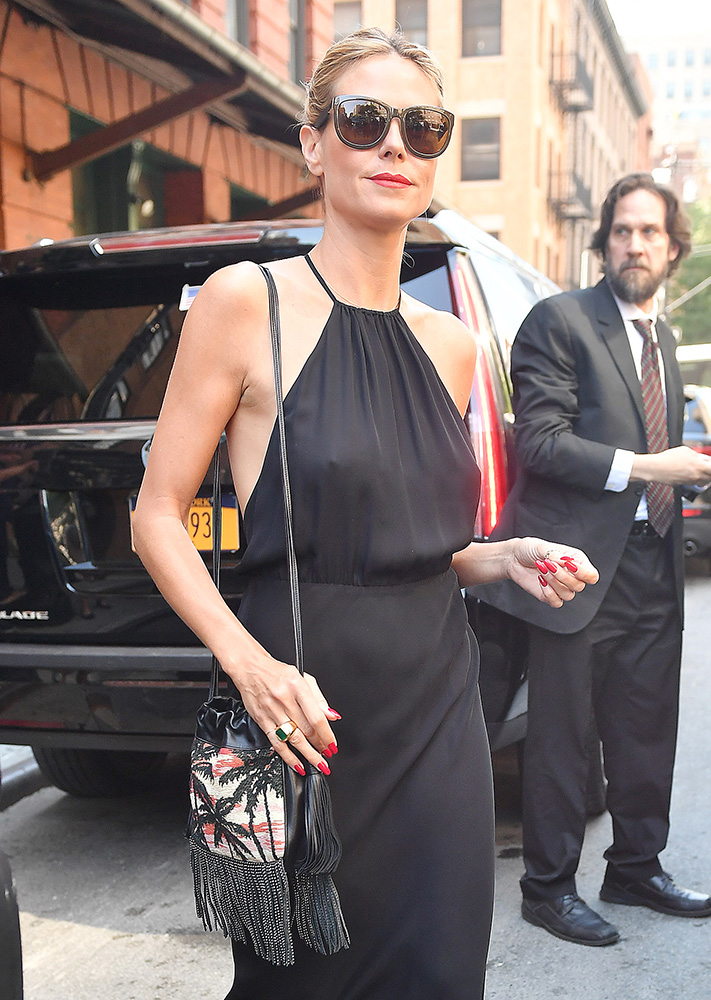 8 / 8
Kate Moss
Disney x Coach Mickey Kiss Lock Wristlet
$250 via Coach
Many words come to mind when I think of Kate Moss, but "cartoon" isn't one of them. Nonetheless, Kate carried this cute little Disney x Coach collab clutch to a Rimmel London event in London.